WordPress websites can easily be tweaked for more traffic, sales, conversions, better design, functionality and everything else. Being open-source translates into tons of plugins, themes, and services. All you need is there, you just have to install and use it. No coding skills required, no special skills or previous experience.
In this article, we present you 29 highly effective WordPress products that will make your website better from all points of view. You will find great ways to build forms, high converting landing pages, websites, you will read about some of the most popular WordPress themes on the market, about analytics directly on your website interface, and more.
1. WPForms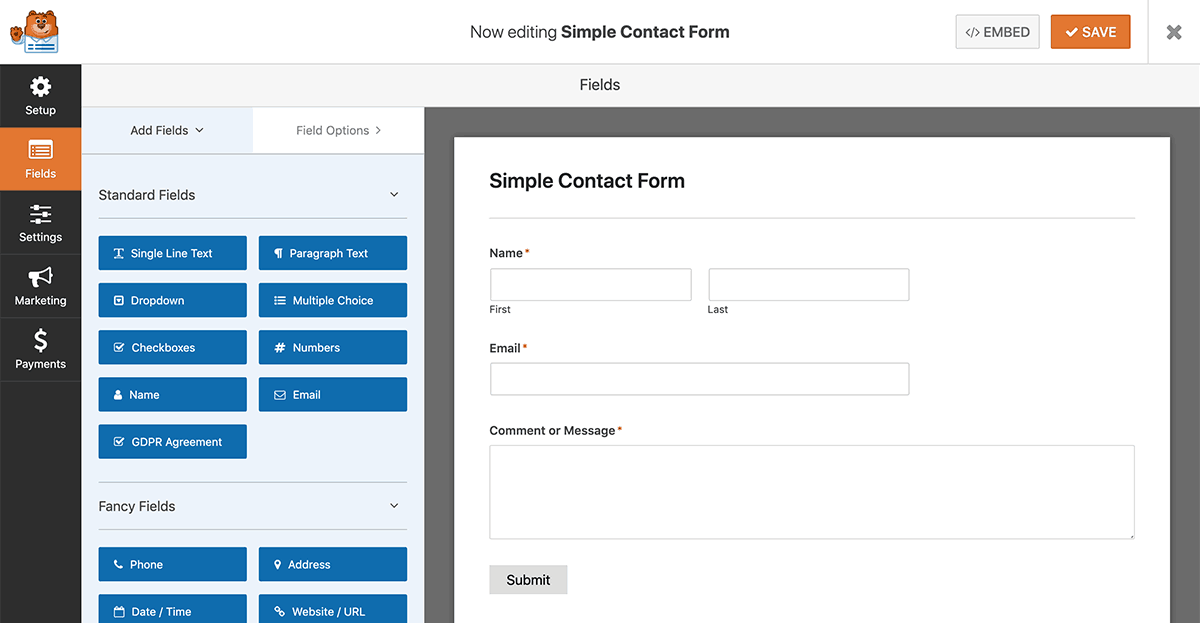 Have you ever wanted to create high converting forms and surveys for your WordPress website? WPForms will help you achieve that in 5 minutes or less, and you don't need to have any prior experience or to write a single line of code. This is a super-friendly beginner solution for creating smart forms.
WPForms is included in the top 20 most popular WordPress plugins of all time, it has a 5-star rating vote, and it is used by 2,000,000 professionals. It has included an intuitive drag-and-drop builder, lots of templates that will save you important time, a friendly and fast interface, and cool features. WPForms is great for creating simple, basic forms, but also advanced forms with file upload, geolocation data, user registration, and much more.
All the forms created with WPForms are 100% responsive and are spam-protected with an intelligent captcha and honeypot.
Start creating forms that convert with WPForms, you will be amazed how simple it is.
2. Total Theme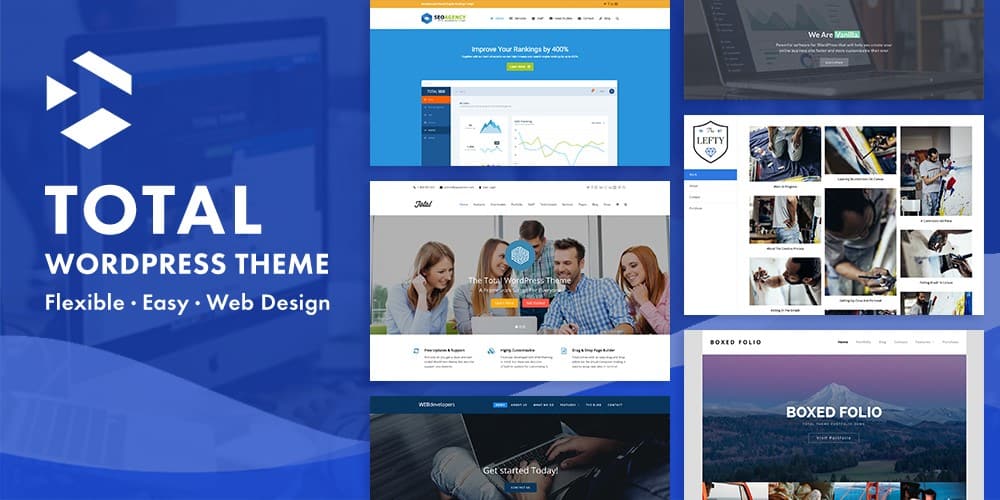 Total Theme is the most complete WordPress theme on the market, being very popular among people looking for flexible, 100% responsive, and multi-purpose templates. Total comes loaded with literally tons of stuff: over 100 page builder elements that can be used to make your custom pages using the builder; with 40 gorgeous demos that you can install with 1-click; with 4 premium addons (the famous WPBakery; Templatera, Slider Revolution, and LayerSlider); with a drag-and-drop builder; and tons of ways to fully customize the theme.
Total Theme is lightning fast, SEO friendly and the design is pixel perfect, looking awesome on all devices (tablets, phones, and desktops). It is a great fit for blogs, shops, online magazines, portfolios, company websites, creative agencies, and more.
3. MonsterInsights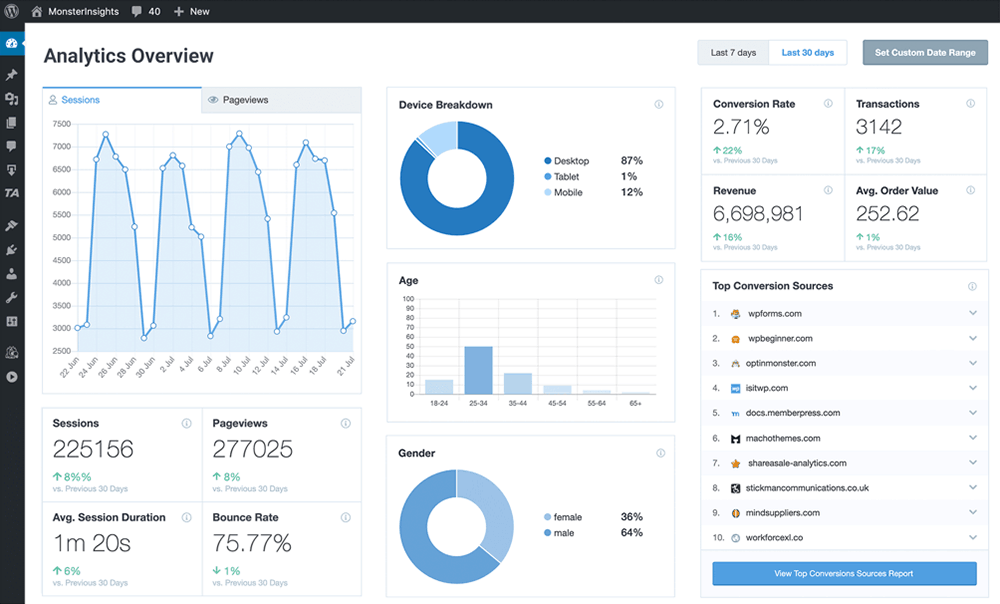 How many have you wished to have the major information from your Google Analytics account directly on your WordPress dashboard? MonstersInsights will do exactly that for you, being a perfect fit for bloggers, agencies, developers, store owners, and pretty much anybody else. This is by far the most popular Google Analytics plugin for WordPress, being used by over 2 million happy users.
The setup takes a couple of seconds and there is no need to have any special skills to do it quick.
MonsterInsights will offer you the most important store metrics in one place and will help you better know your customers (which countries are they from, what devices are they using, etc.) and to understand how people find and use your website.
Boosting your website conversions is simple with MonsterInsights, use this solution.
4. GlowHost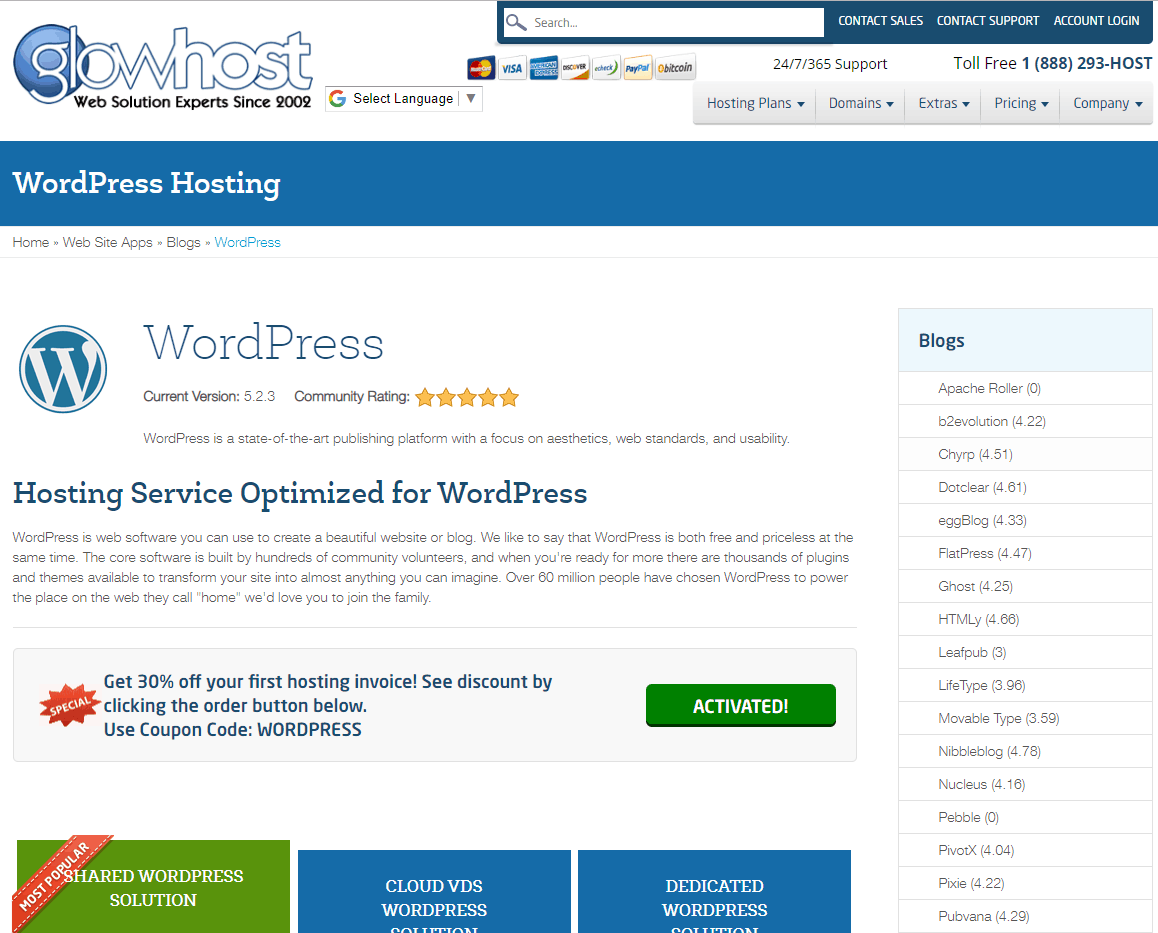 GlowHost is a highly popular hosting service, launched in 2002, which is offering high-performance services for WordPress (and everything else), and which is way different from all others. Their support staff responds in 20 minutes or less 24/7/365, they offer lots of guarantees (91-day money-back, network uptime, and monthly uptime), they are friendly, and then can even manage your WordPress website in terms of installation, updates, maintenance, and for creating images, and content.
Usually, there are coupons enabled on their site, so be sure to check their site to see what is available.
Get in touch with GlowHost and let professionals help you with specialized hosting solutions for your WordPress website.
5. MobiLoud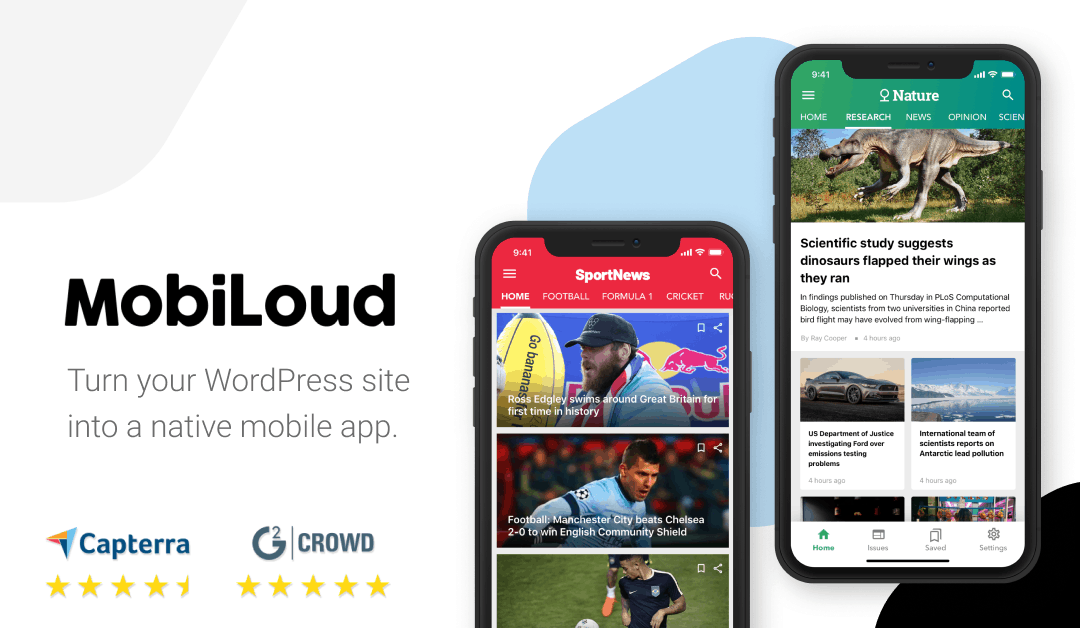 If increasing reader loyalty, engagement, time spent, ad revenue and subscriptions is on your agenda, then you should really consider building a mobile app for your content or news site.
Apps used to be expensive – only the largest publishers could afford to invest the time and money needed to build the app version of their digital publications.
Now with MobiLoud apps are accessible to all sorts of publishers, from media startups to local news publications that have made a move to digital but lack an effective mobile presence.
MobiLoud can build you a custom mobile app in weeks rather than months and at a fraction of the cost an agency would charge.
6. Ultimate Addons for Elementor – The Best WordPress Page Builder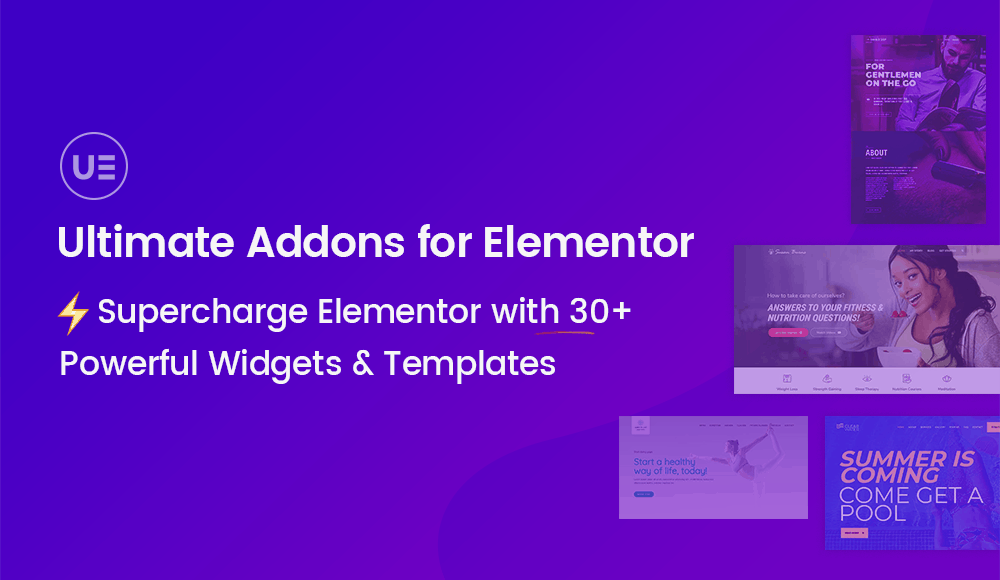 Elementor was used by over 3,000,000 people to create WordPress websites and pages. If you want to make your Elementor website stand out of the crowd, use the Ultimate Addons for Elementor, this will supercharge your website with over 30 powerful widgets and templates. Check it.
7. Codester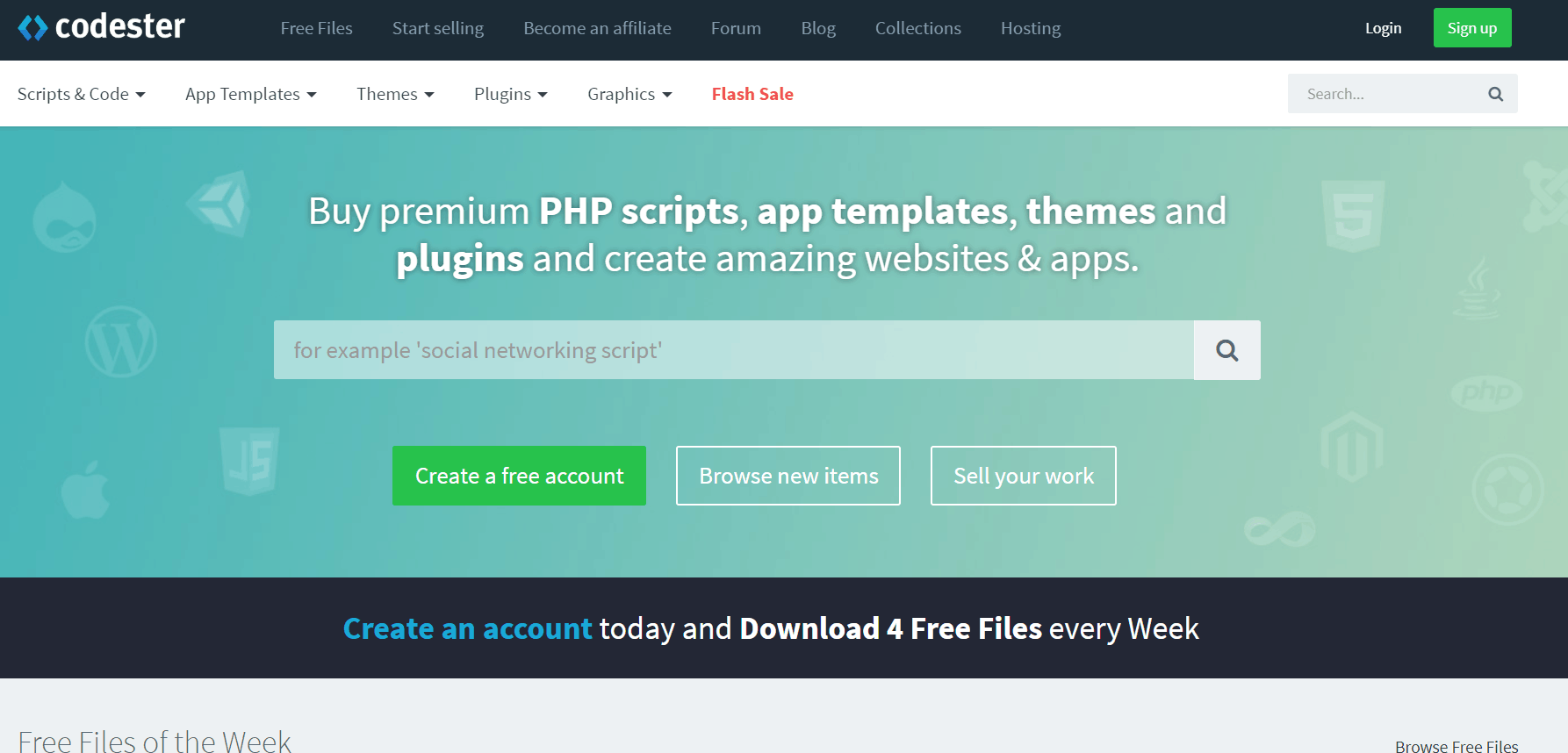 Searching for WordPress themes and plugins? Codester is a huge marketplace where you can find tons of high-quality WordPress themes, the website being extremely fast and well structured.
Browse Codester and pick the WordPress products you like.
8. Schema Pro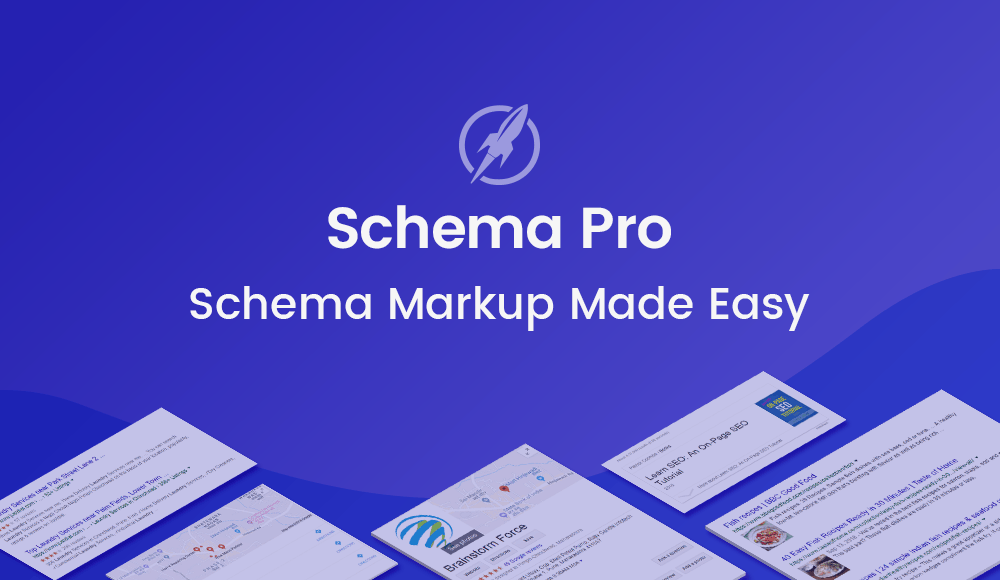 Schema markups are extremely important for all websites, as it will help you get better search engine results. Schema Pro is the leading WordPress plugin in the industry, helping you automate this process with a 1-click setup. Schema Pro will automatically add the markups to all the selected pages and posts.
9. The Gallery List – Promote Your Project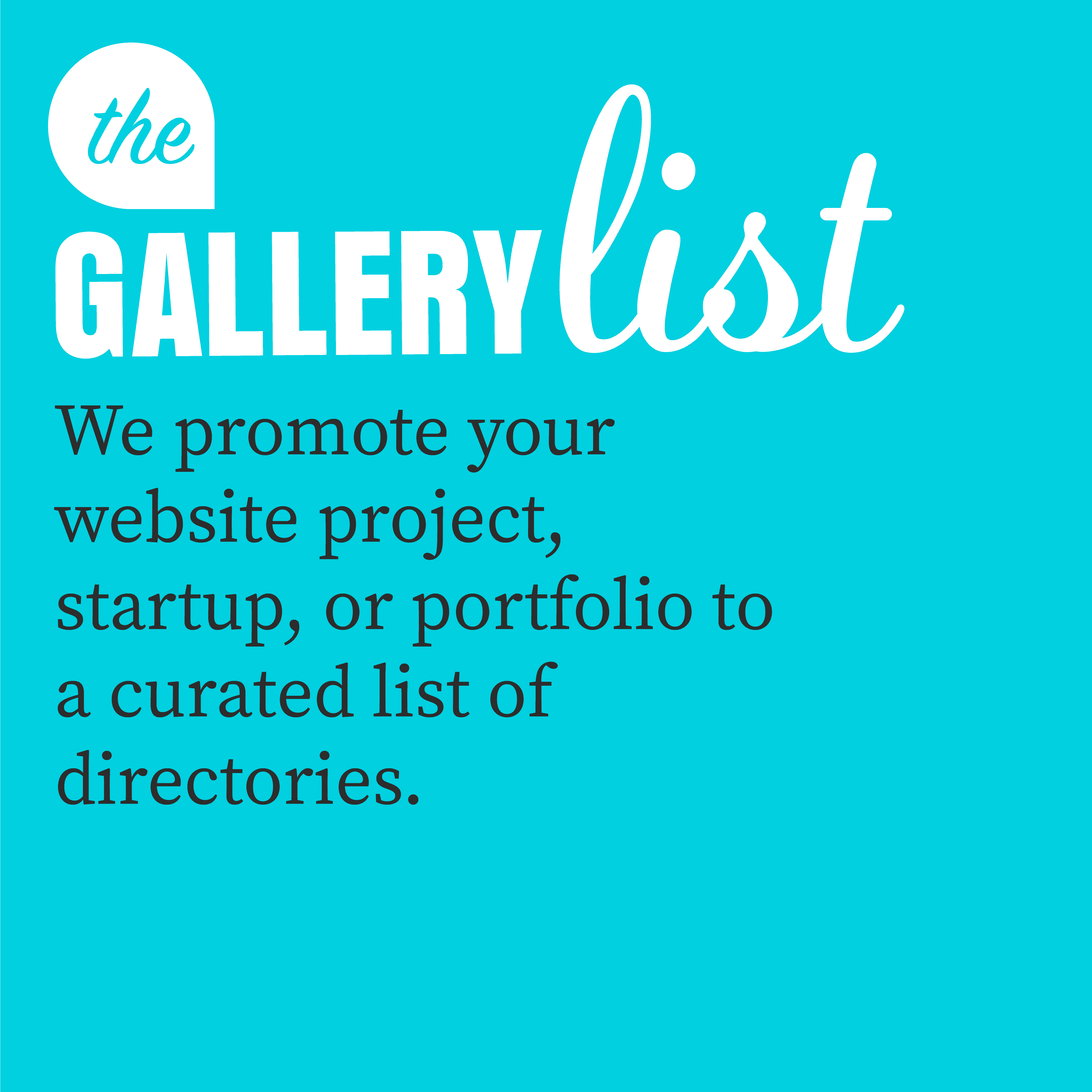 The Gallery List operates since 2008, being a very popular submission service. They will promote your website project, startup, or portfolio to a curated list of directories. They have strong connections (including with paid galleries), so your projects will be much faster accepted, and they do everything manually, paying huge attention to everything. In the end you will get the report.
10. MailMunch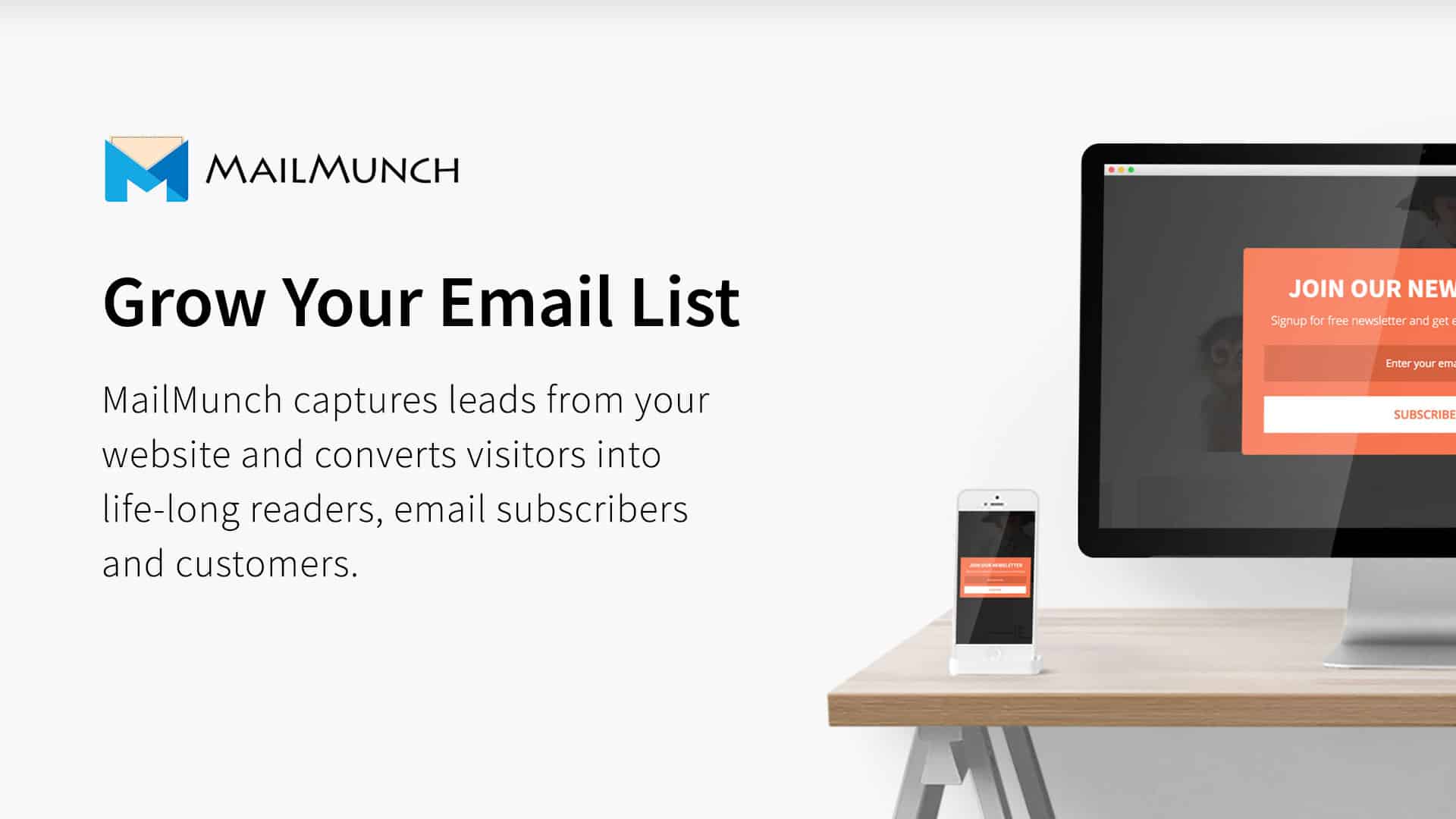 Looking to grow your email list and you don't know how? MailMunch is the fastest growing email marketing platform that will help you with that, without requiring any coding or special skills. It is loaded with gorgeous templates, with a drag-and-drop builder, with advanced features, and much more.
Capture more leads from your website and convert visitors into life-long readers, email subscribers, and customers.
11. Rank Math SEO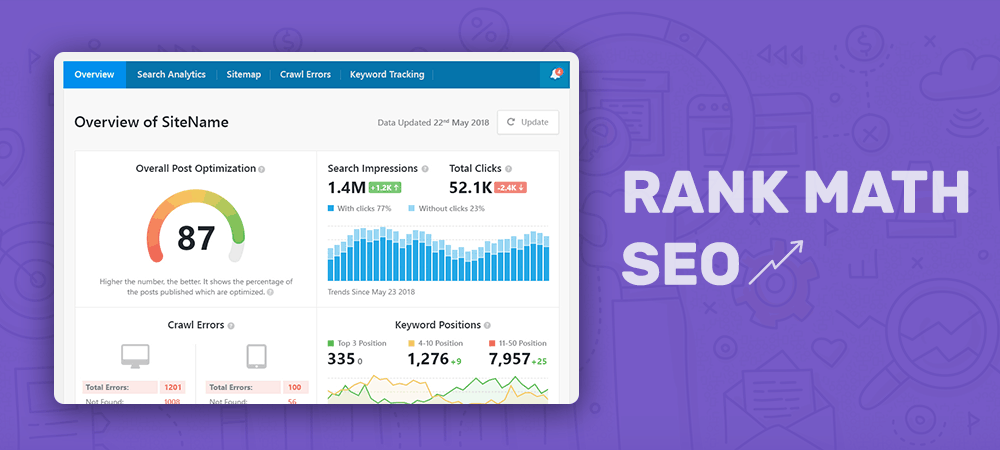 Looking to make your WordPress website rank higher and get better traffic? Rank Math is a powerful and complete WordPress SEO plugin that will help you do that in no time, after a simple installation and configuration. Rank Math SEO will put on auto-pilot your website SEO needs, taking care of it in your place.
12. WP Review Plugin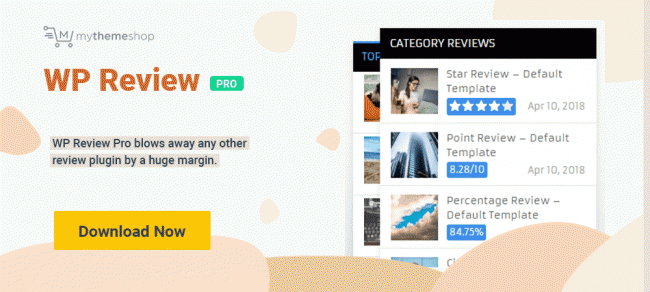 WP Review is the leading WordPress review plugin, being loaded with 14 rich snippets, with 16 beautiful premade templates, with multiple rating systems, and much more. It blows away any other review plugin by a huge margin.
Implement reviews on your WordPress website with WP Review.
13. Landingi- Landing Page Builder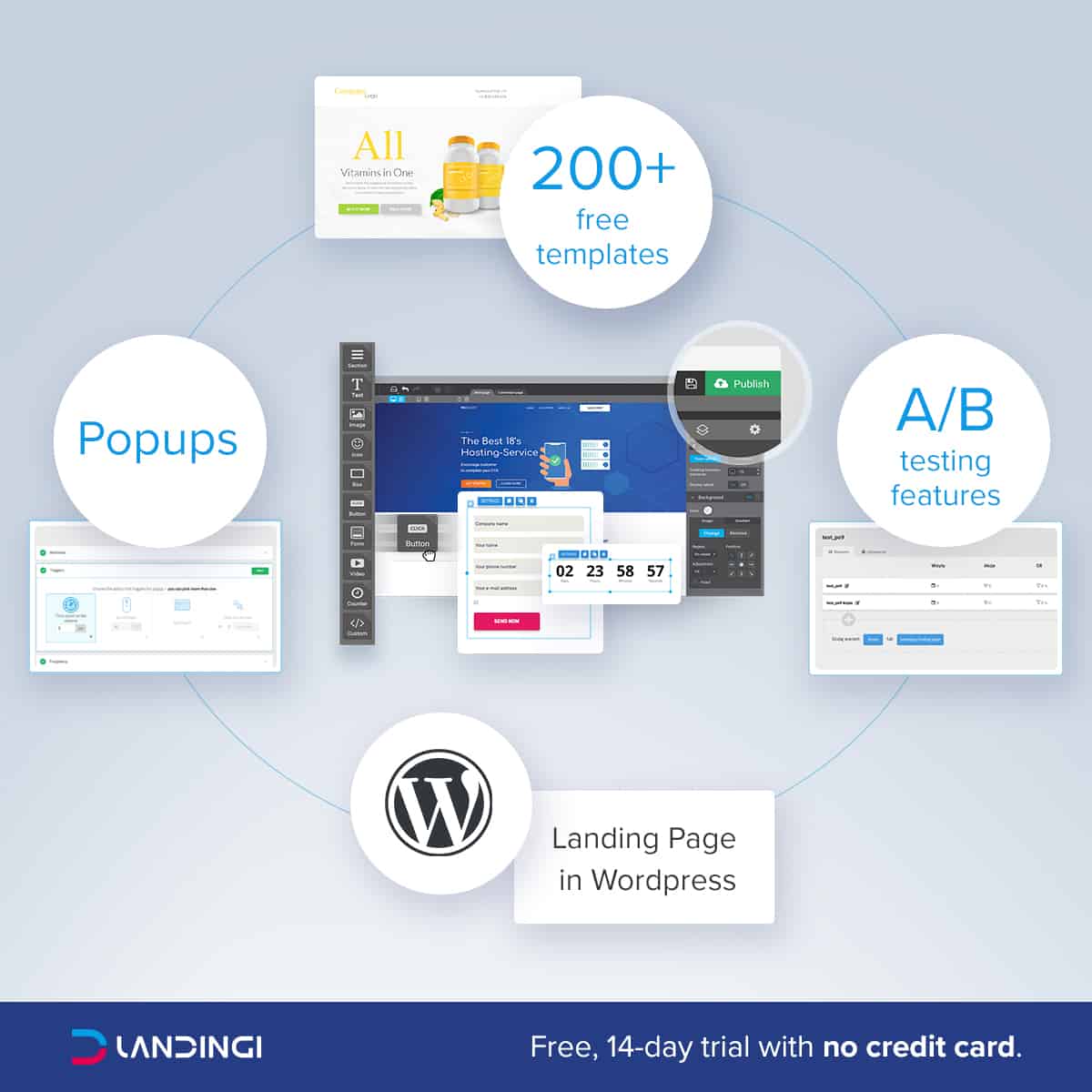 Landingi is a powerful, complete and user-friendly landing page builder, being loaded with awesome stuff. You will find over 200 free templates, a drag-and-drop builder, you can create popups, and you can optimize the created pages with A/B testing features.
Landingi works perfectly for anyone who doesn't necessarily have to know how to create a landing page in WordPress. Signup for the free 14-day trial.
14. We Love WP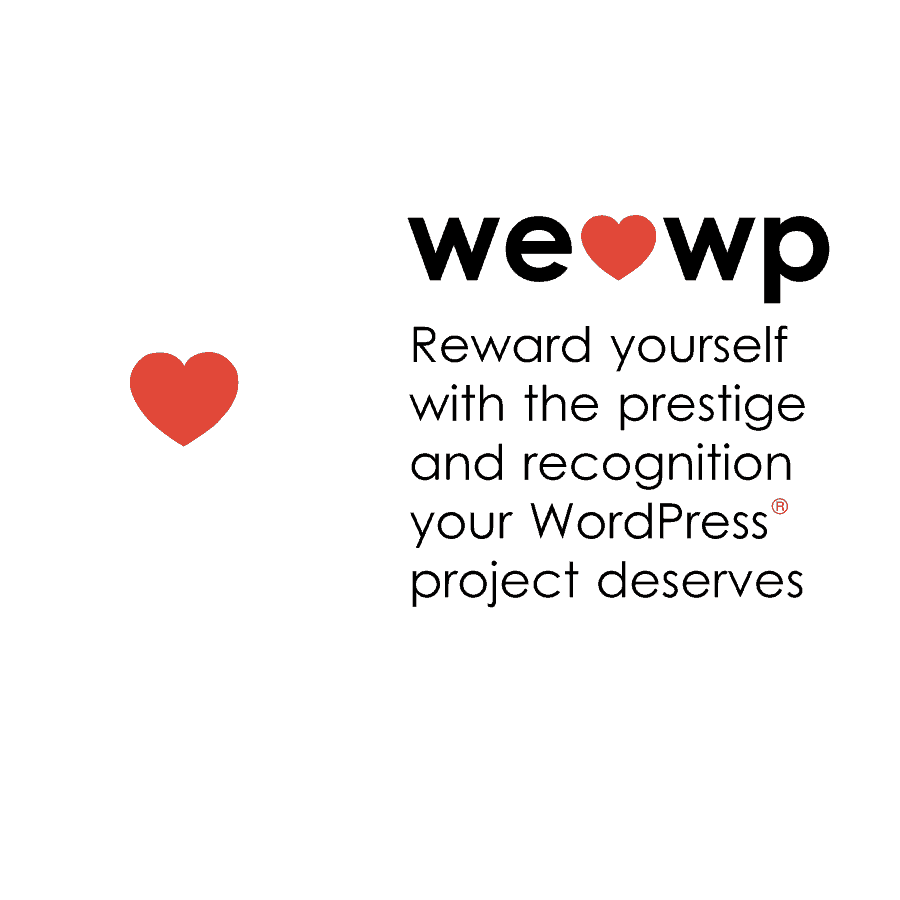 On WeLoveWP you will find huge inspiration, being extremely useful when looking to create your next WordPress website. This website is also working as a source where you can submit projects to.
They have 3 listing options, including an instant submission package that costs $10.
15. Taskade – The Unified Workspace for Distributed Teams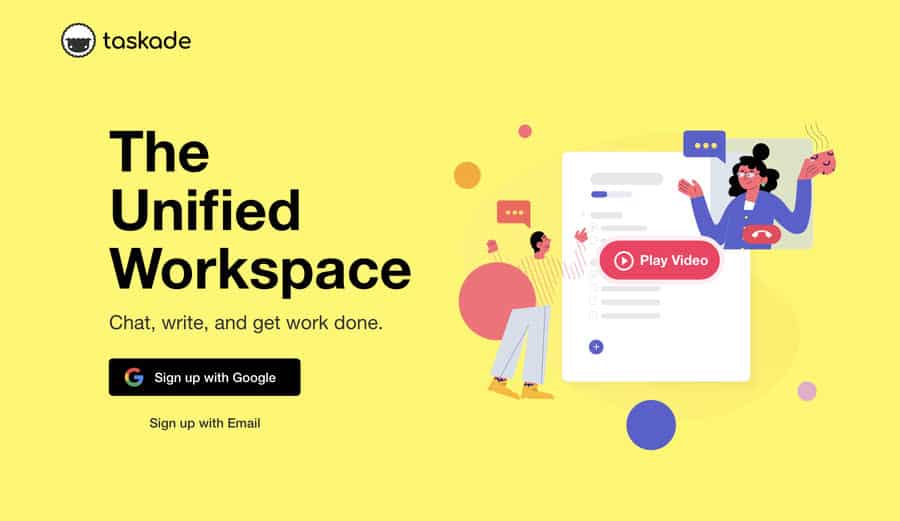 Taskade is used by WordPress designers and developers, by agencies, by remote teams, and many others, to collaborate in a fast, professional, enjoyable and free way. Taskade will help you create 100% tailored workspace templates in seconds, where you can easily chat and write, easily getting the work done with the team. You can create as many workspace templates as you need and keep the information well-structured between them.
Try Taskade, it is free and works on Web, Mac, PC, iOS, Android, Firefox, and Chrome browser.
16. Knowledge Base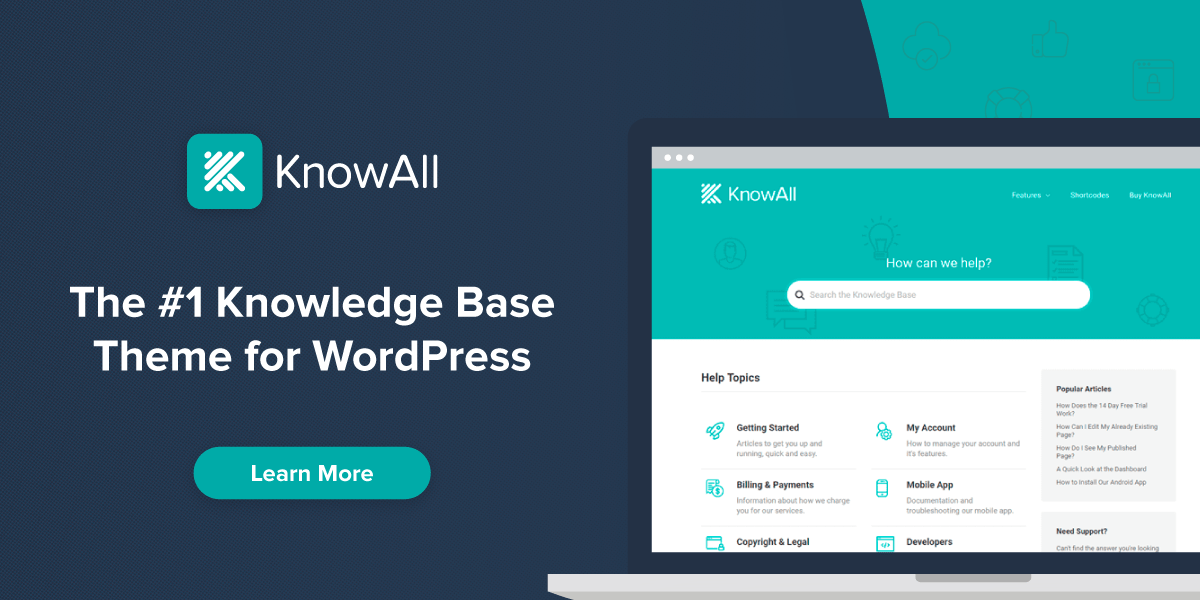 KnowAll is a popular, complete and user-friendly WordPress knowledge base theme which is coming with a pixel-perfect and modern designs, and which is SEO friendly and lightning-fast. Use it as a presale's knowledge base (this will greatly help you to convince potential customers to buy), or a support page where customers will quickly find answers for their most common questions.
17. Goodie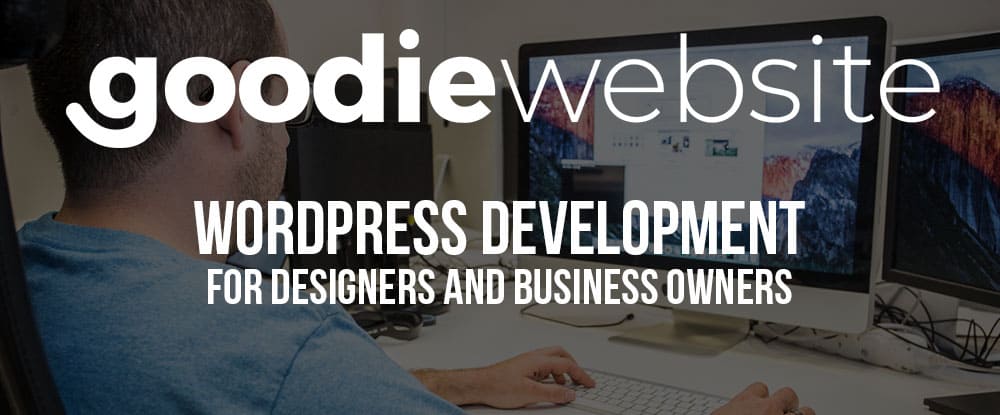 Goodie is a very popular and appreciated web development service that is great for creating simple WordPress websites. Get in touch with Goodie and let these experts how they can help you.
Keep in mind that Goodie is also great for designers looking for a reliable web development partner.
18. Portfolio Contact Page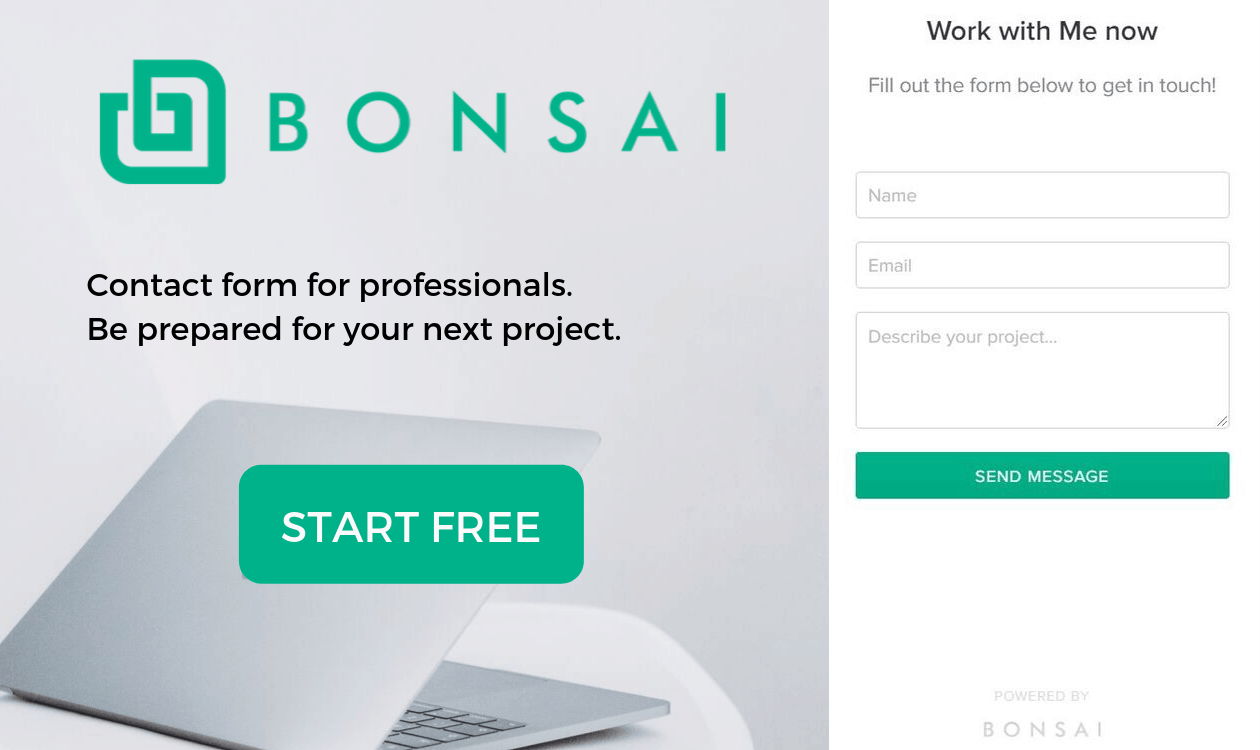 Contact forms are as important as your business card. Bonsai will help you create a professional, clean and friendly contact form for your portfolio page website in 60 seconds or less, without writing a single line of code. Keep in mind that Bonsai is a package of awesome tools for WordPress designers, developers, and all other freelancers, helping you with invoices, contracts, proposals, time tracking, and much more.
Register for the 14-day free trial, you don't need a credit card.
19. WordPressToWix.PRO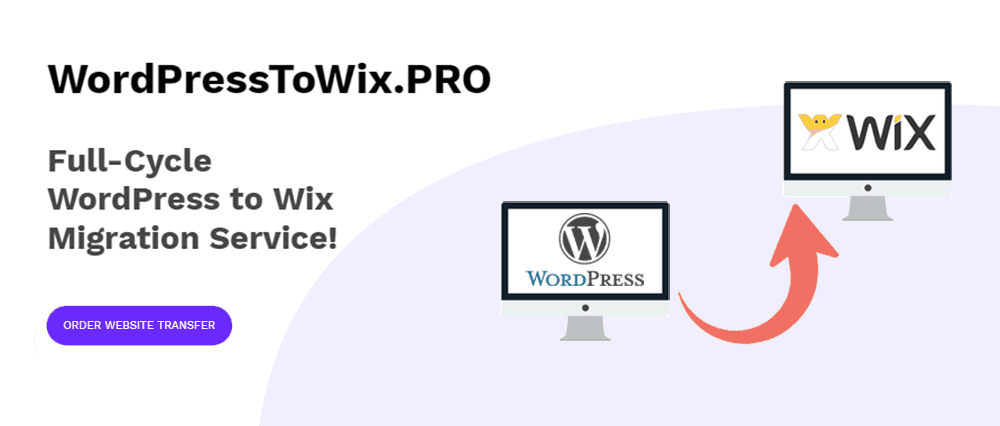 WordPressToWix.PRO sees its mission in helping inexperienced users move their WordPress websites to another popular Wix platform. The service guarantees smooth, fast, hassle-free and secure project migration process and ensures ongoing assistance after the completion of the process. They have already successfully transferred lots of websites and the number of satisfied clients keeps steadily growing.
20. WixToWordPress.PRO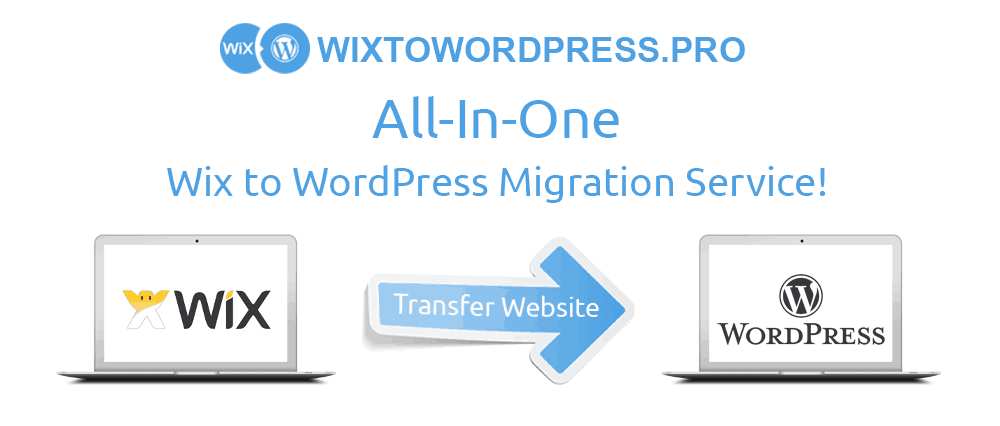 WixToWordPress.pro ensures fast, convenient and effective process of migrating from Wix to WordPress. Experienced team of website developers will not only assist you with each step of the project transfer process, but will also help you with hosting choice, domain connection and traffic redirection. This complex of measures combined with the rest of services the company offers is the surefire way to gain success.
21. uCalc – Calculators & Forms Builder for WordPress Website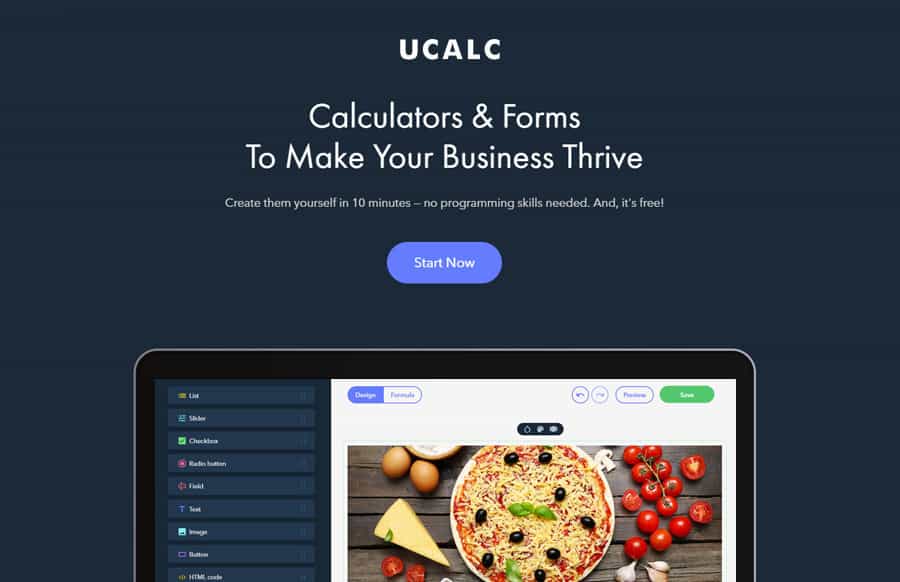 uCalc is a powerful tool for building calculators and forms for any WordPress website. It will take just a few minutes and a couple of clicks to select a template, design, add your info and it's ready. If needed, various formula types are available for you to create a perfect calculator for any purpose, that is confirmed in its https://www.superbwebsitebuilders.com/ review. Just try the service to check out its features. Free!
22. uSocial – Service to Create Social Share and Like buttons for any WordPress Website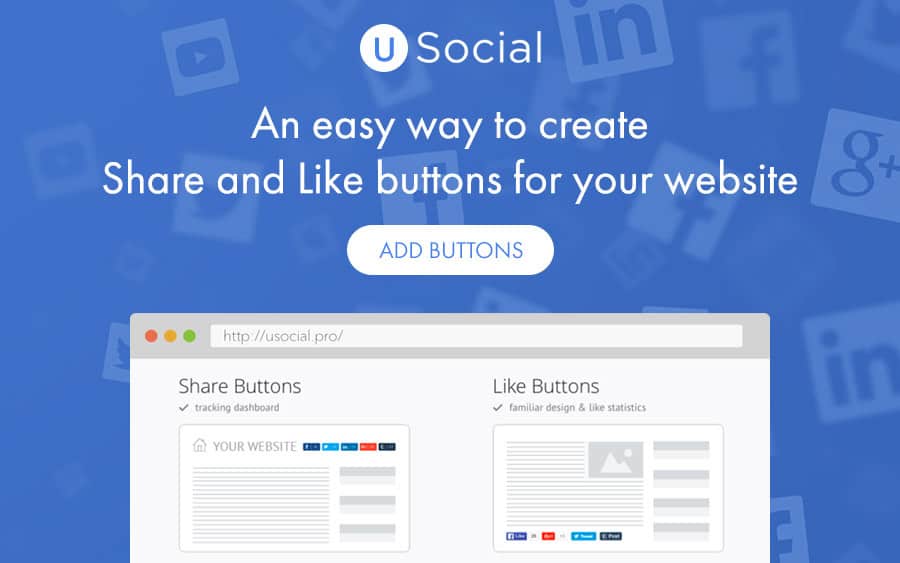 uSocial is an all-in-one service for enhancing user engagement and maximizing traffic via social media buttons. Just choose the buttons and social media you need and customize them. Use the Metadata builder for your content to look good on social networks when it's shared. It can be installed on any WordPress website. To benefit from all the features of the platform, try it out now!
23. Mobirise Website Builder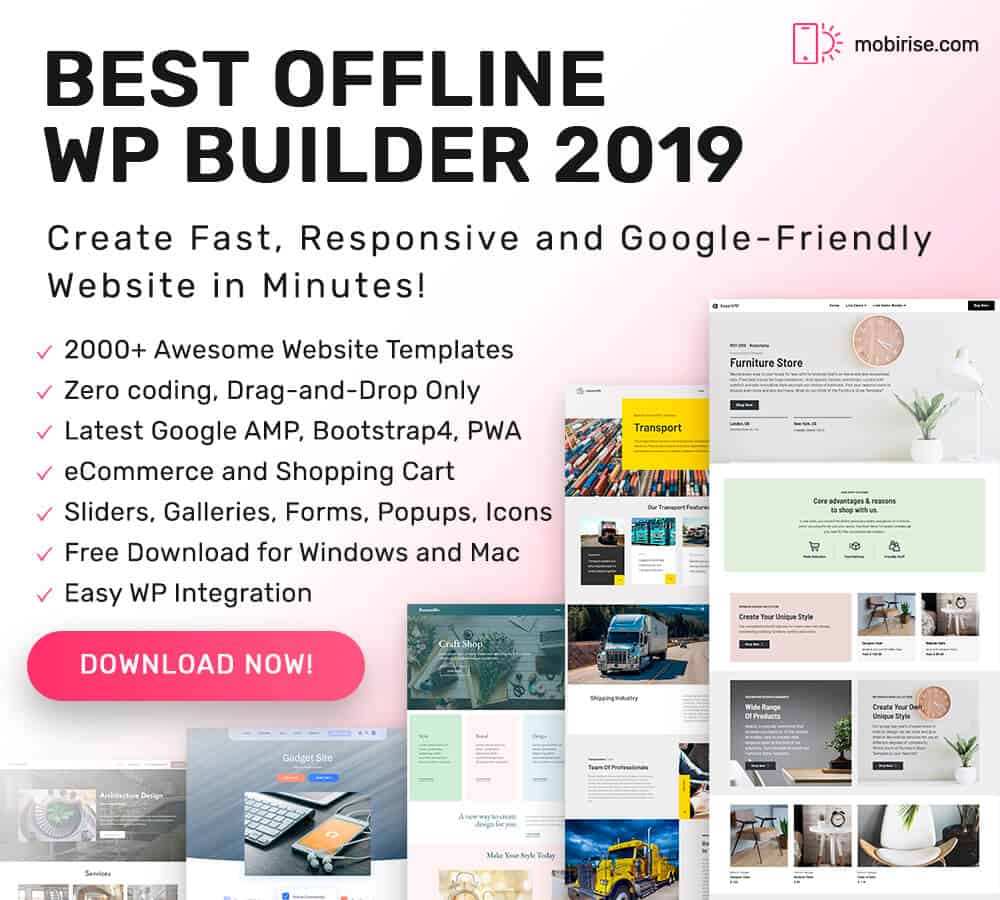 Mobirise is the leading offline WordPress builder being packed with tons of stuff. You will get access to over 2,000 awesome website templates, to probably the most powerful drag-and-drop builder you ever saw, to sliders, galleries, forms, popups, forms, icons, and much more.
Create your website and export it to WordPress in a couple of minutes
24. WordPress Maintenance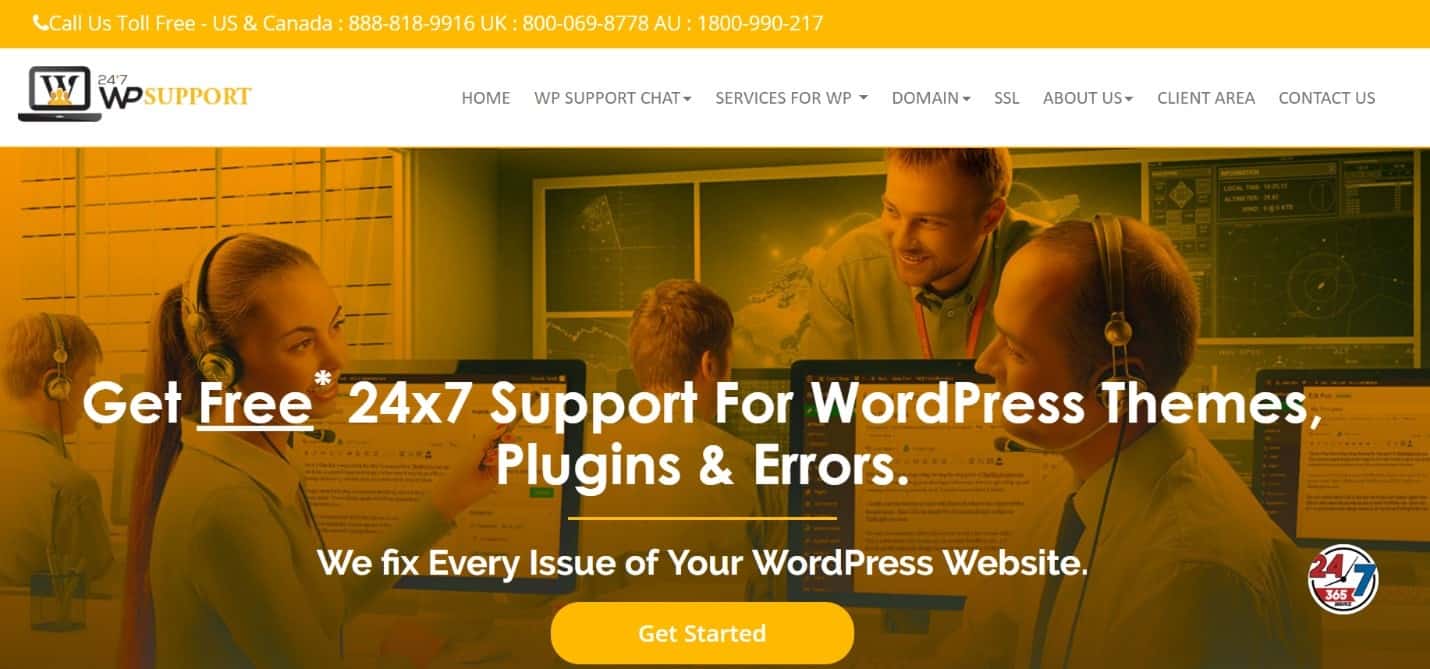 24×7 WP Support is a huge team of WordPress maintenance experts that are doing everything is related to WordPress. They are fixing all the issues your WordPress website can have, they are offering dedicated hosting solutions, you can get from them SSL certificates and domain names, and much more. 24×7 WP Support will help you also with WordPress development and training.
Get in touch with them.
25. RumbleTalk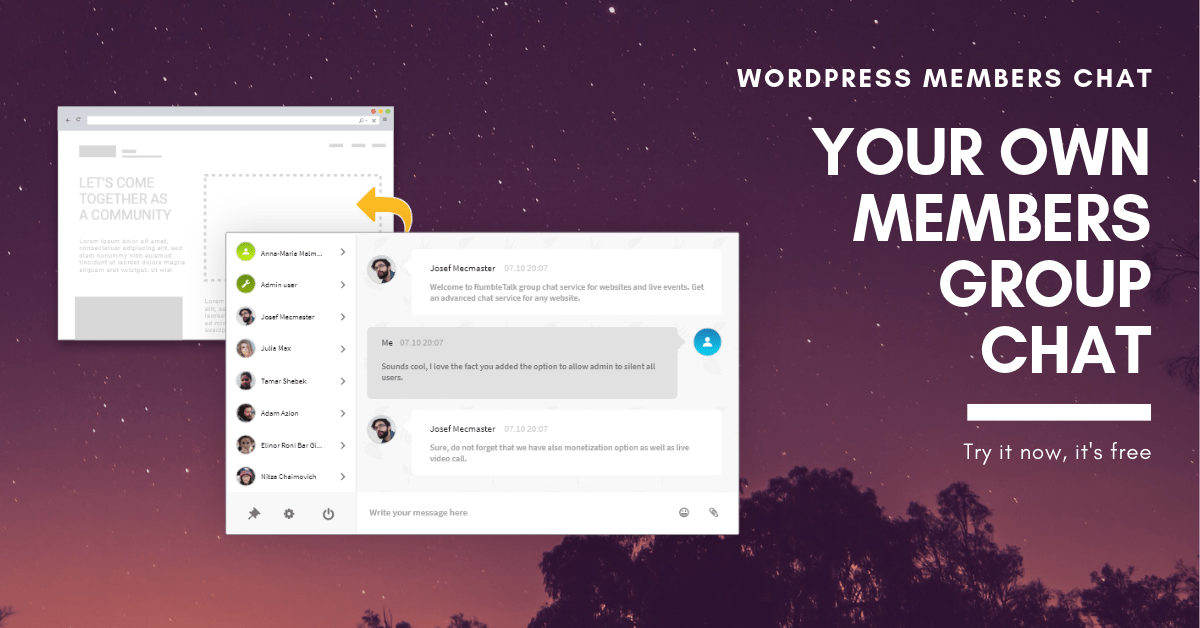 RumbleTalk is the leading WordPress group chat plugin, being a top choice for people with 0 coding or special skills. Using this solution, you can easily add a group chat to your WordPress website in a couple of minutes.
Try it now, it's free.
26. WordPress page builder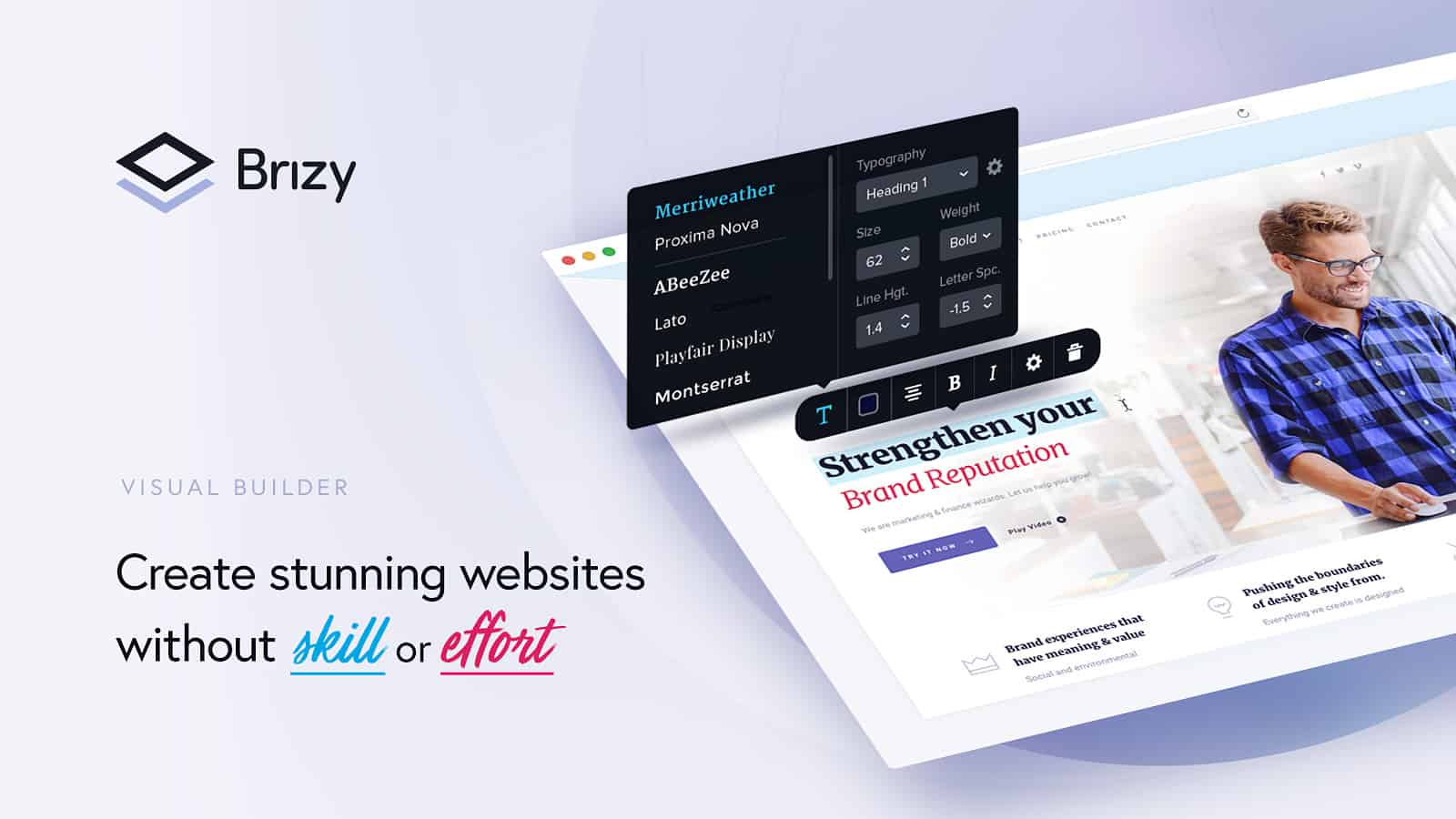 Brizy is the best WordPress page builder, which is easy to use, it's not intimidating, and which you can use with no coding skills or effort. Creating stunning WordPress websites with Brizy takes a couple of minutes the lightning-fast interface will guide you every moment, making the process highly enjoyable.
27. Opinion Stage Quiz Maker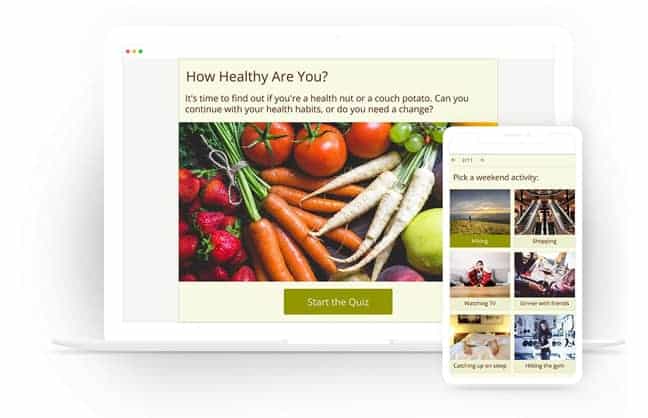 Opinion Stage Quiz Builder is made by the famous Opinion Stage and is a powerful tool to create highly converting forms, quizzes, forms, lists, and much more. Quiz Maker is loaded with awesome templates, a drag-and-drop builder, and tons of features.
Start building quizzes that convert. All of them are embeddable on your WordPress website.
28. Fortune Creations – WordPress Themes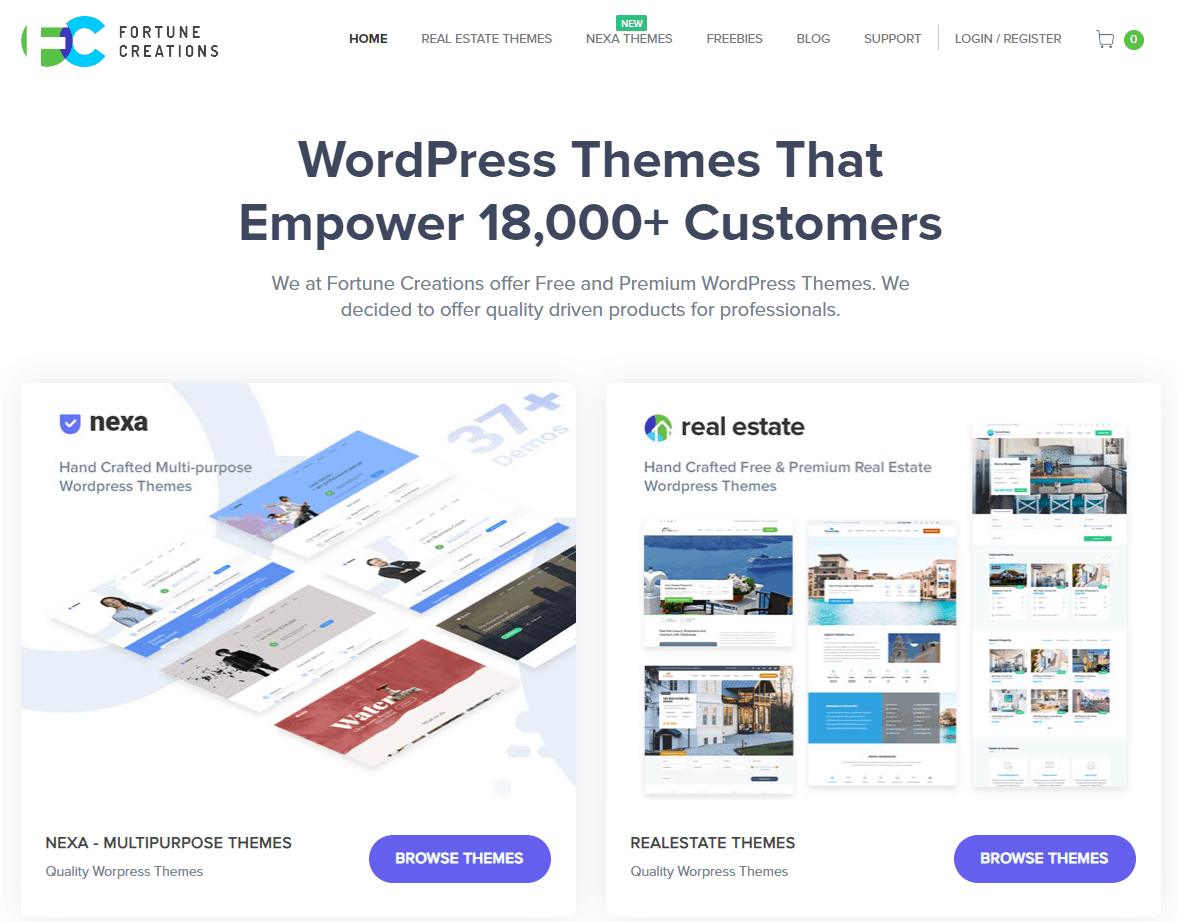 Fortune Creations is one of the most important and appreciated WordPress theme developers, being focused on creating free and premium themes, with unique and modern designs.
Browse Fortune Creations and pick what you need
29. Blabber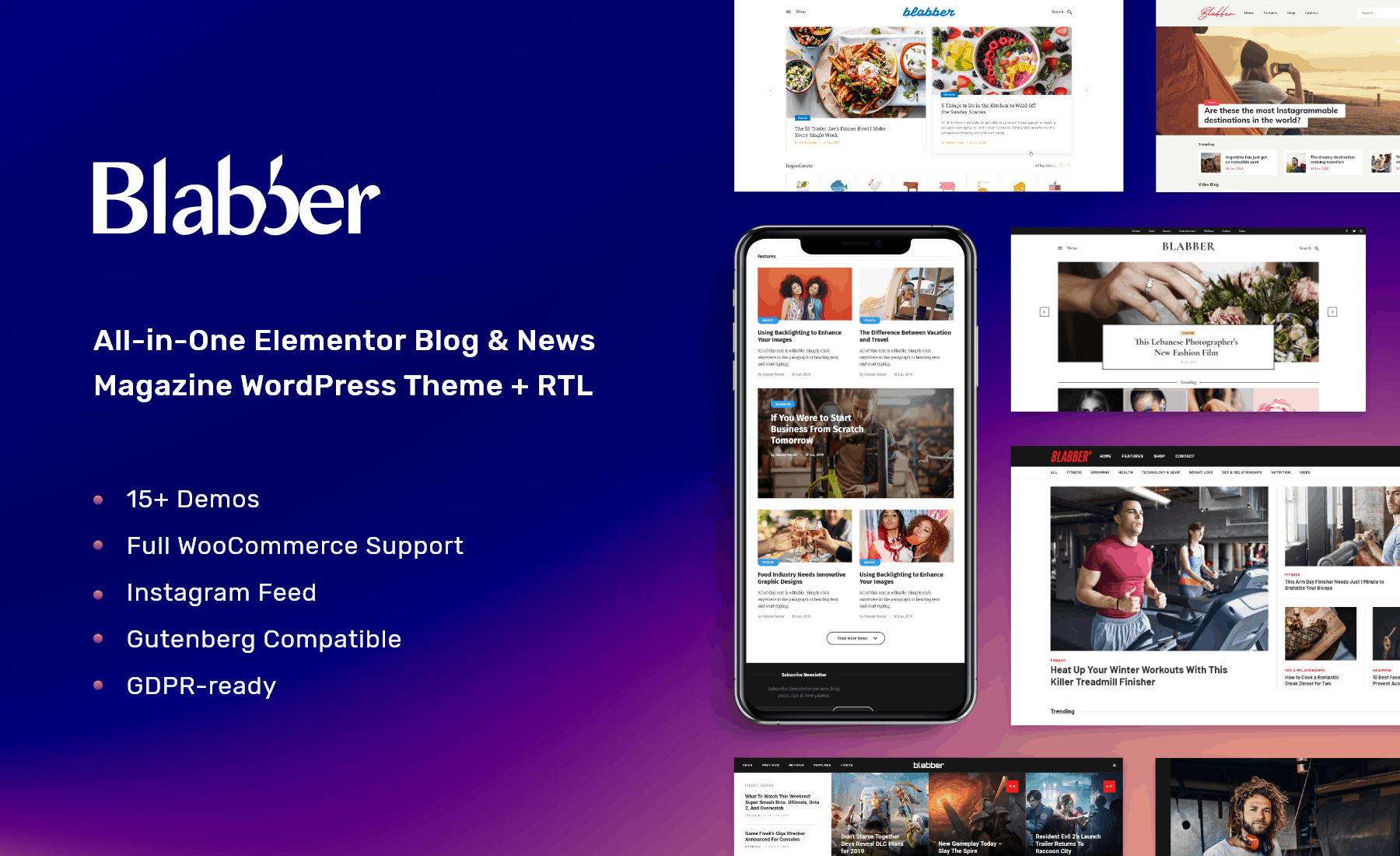 Use Blabber WordPress theme for both blogging and eCommerce purposes It includes a collection of blog layouts and theme elements that you can tweak using the Elementor page builder. Choose from 9 stunning live demos to import the best one to your site with a click.
Did any of these products spark your imagination? Have you found another useful feature to add to your site, or a solution to create the website in the first place? Let us know in the comments below!

Latest posts by Editorial Staff
(see all)
Where Should We Send

Your WordPress Deals & Discounts?
Subscribe to Our Newsletter and Get Your First Deal Delivered Instant to Your Email Inbox.
Thank you for subscribing.
Something went wrong.