There are many things we take for granted nowadays, especially when it comes to developments in technology. This is mainly for things that you rely on every day, and that you consider convenient.
Things that save you time in this modern, hectic world, and that you use to help you make decisions are more important than you give them credit for. Think of the last time you needed to buy something on the run, what did you do? You Googled it.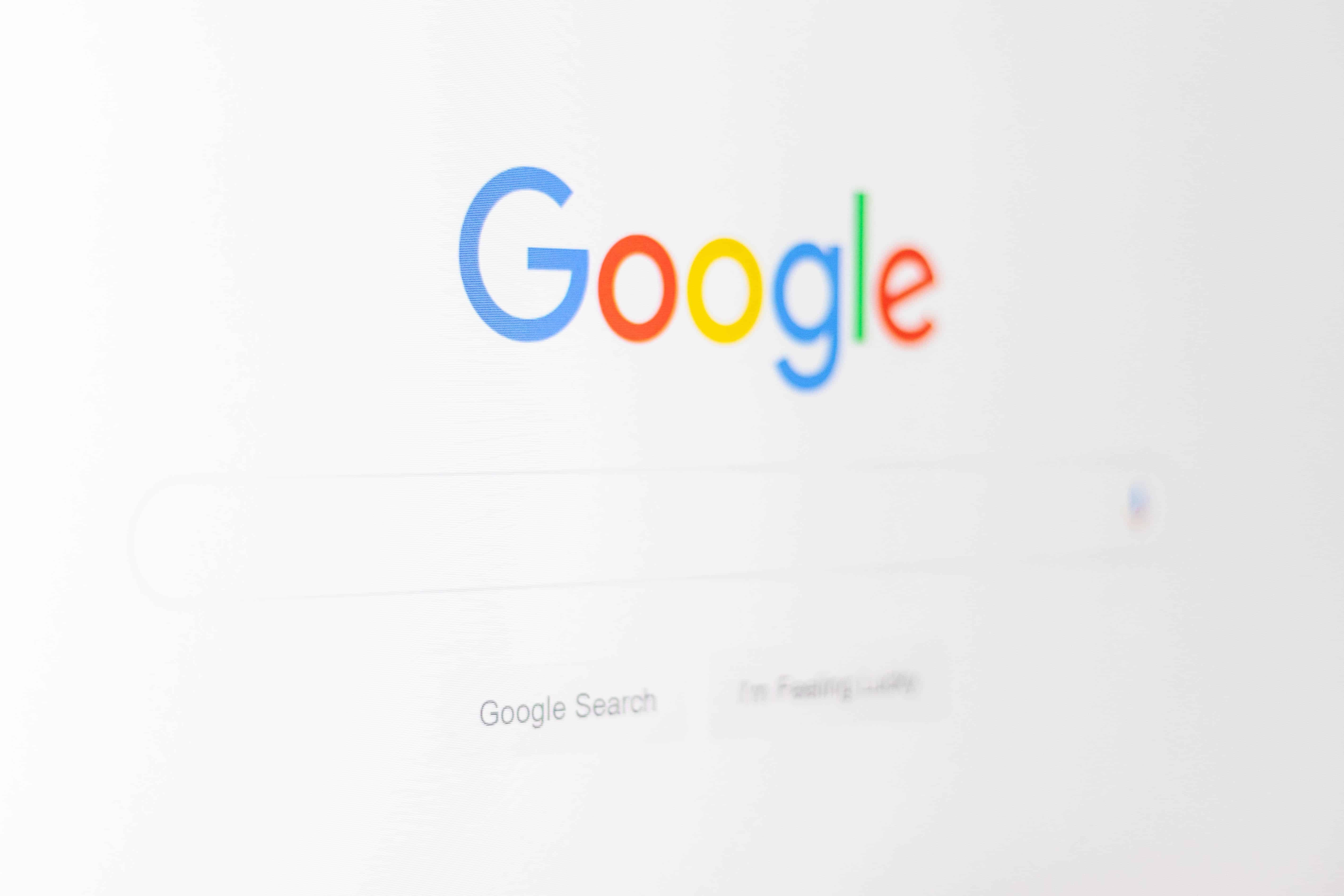 If the business selling it takes their business seriously, you likely found the result on the map. You got to check in a glance the company's working hours. You can even quick-dial their phone number so that you can give them a call and ask for any information you could need.
With a couple of clicks on your mobile device, you get driving or walking directions, and you went for the closest option if you were in a pinch. If you had enough time, you also checked for what other products they are offering and compare it to an idea of the business you had in mind.
How do these companies make this happen?
The trick is in having and using the opportunity called Google My Business. It is probably one of the best ways to improve your online presence and attract local customers for the reasons mentioned above. It also has an incredible effect on Google's local rankings, so investing your time and effort into figuring it out will pay off in the long run.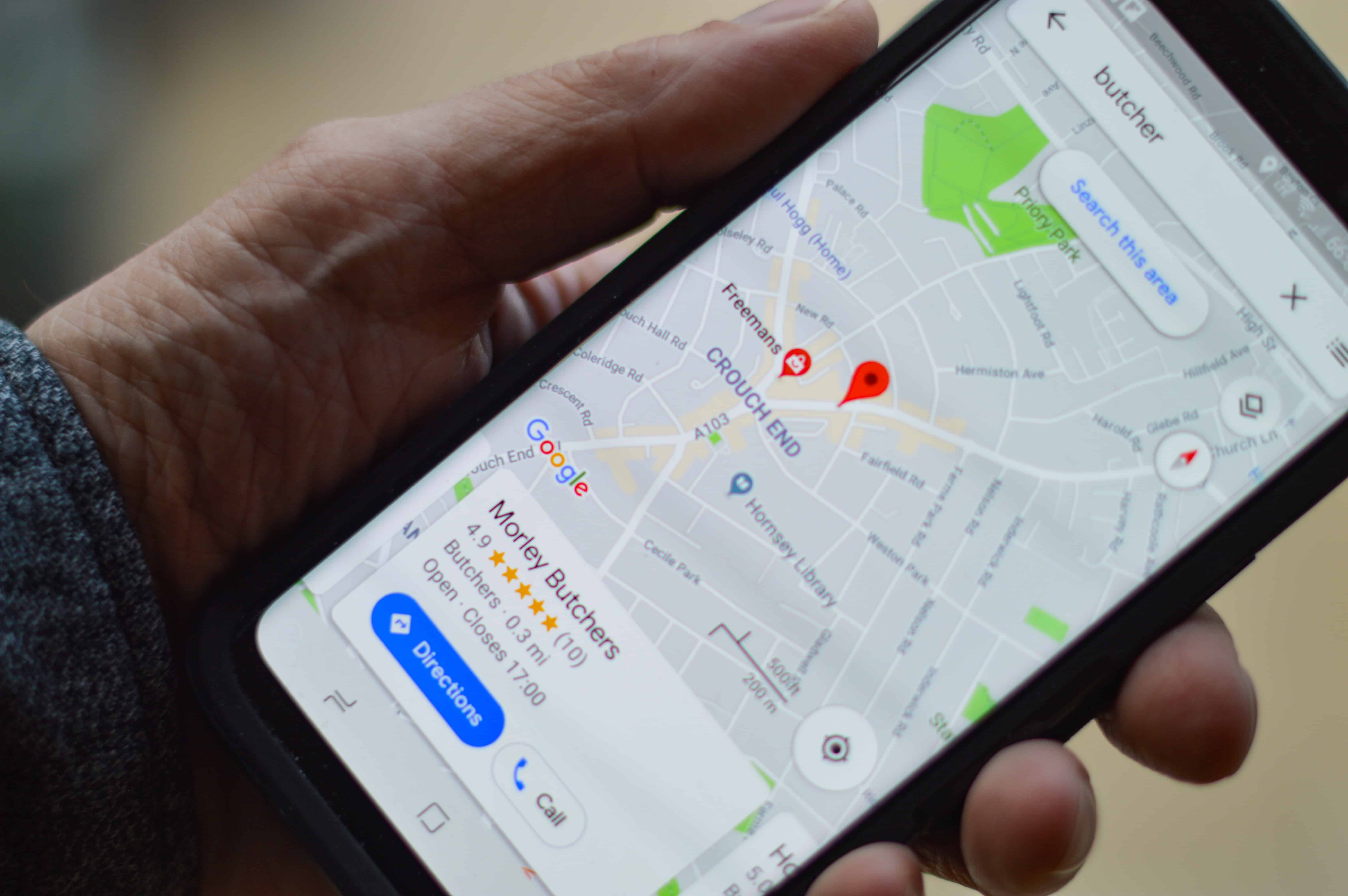 One of those incredibly useful things we often take for granted, these profiles help your potential customers find out a lot about you. Not only can they check your phone number, working hours, and location. They can also see the reviews your company got in the past and ask you questions about your company. What's more, they can see the pictures of your store so that they can recognize and find you easier, all without visiting your site!
Doing so isn't easy. Creating a basic profile is as simple as it gets, and anyone can register anyone on Google in no time. Still, maintaining your Google My Business account up-to-date and relevant is no small feat. With a different kind of post available, answering people's questions, and other useful features, it is evident that it requires your full attention. Probably as much as other social media channels you are utilizing for the same purpose.
What can I post on Google My Business?
Just like with other social media, GMB offers a variety of posts at your disposal, each of them to attract you new customers and improve your sales.
You can create "What's New" posts, "Product," "Event," and "Offer" post types. All these cover the relevant advertising options for you. You can publish updates about your company, showcase your products, create events, and present what you have in store to promote yourself and improve your sales.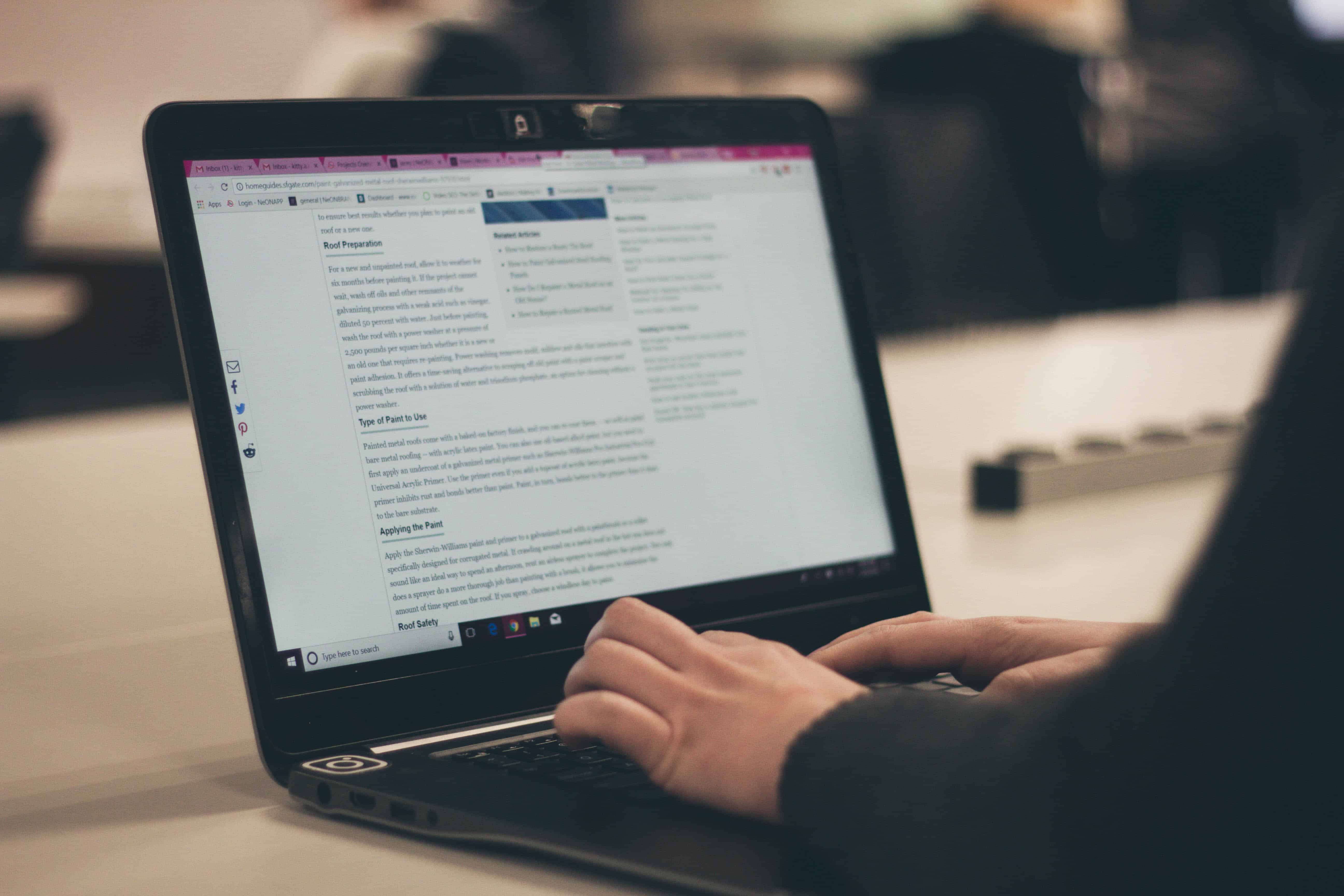 It also has integrated several calls to action, which are of incredible help. "Call now," and "Book" call to actions can be the key if you are in the business of offering services. On the other hand, stores and shops can use "Buy" or "Order online" to increase your sales.
However, an important thing to remember – this is not as practical as social media posts.
While it should find its spot within your social media marketing plan, there are a couple of differences to keep in mind and to adjust your strategy appropriately. First of all, the length of your post is not equally important, as it typically presents only the first 100 words of your post. Another thing is that you should be posting new posts at least once a week because, after a while, these posts go dark.
So, what happens when you Google your own company?
If you take yourself seriously, your company probably pops up on Google's maps. If not, here is what you are missing out.
In recent research, it was discovered that out of 2000 GMB profiles, over a half are continually creating and updating posts. On the one hand, it means that you will have to work at it. On the other hand, searchers' and customers' engagement with the posts is also incredible. Almost every customer that found a company through a search bar engaged with the content!
If you search your company, and it doesn't appear on the list, you have to change that. Claiming your business is an easy setup. Adding the needed information to it is another piece of cake. Still, maintaining it and regularly posting might not be so easy.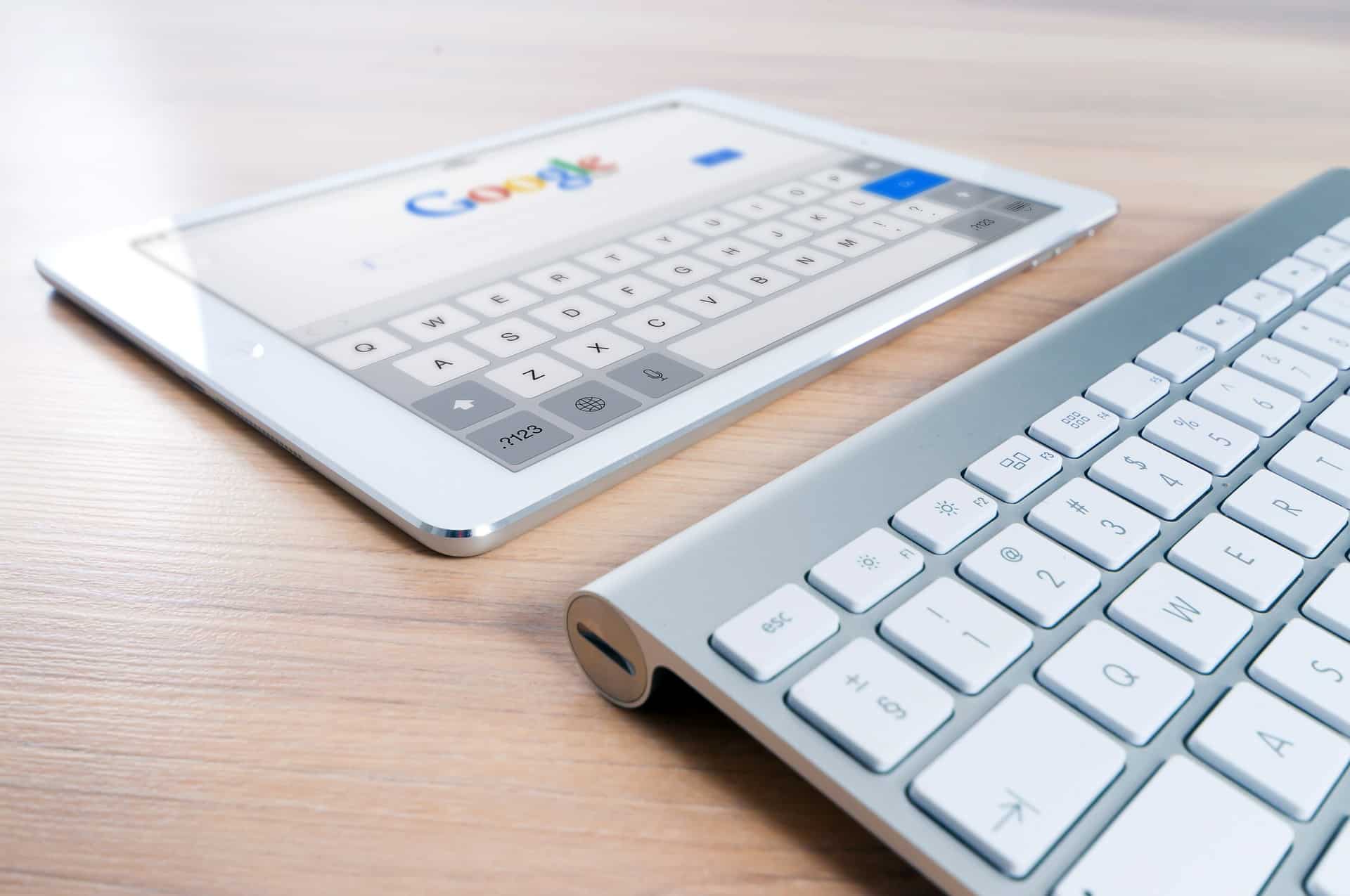 You probably knew about this, but you have postponed it. When combined with other social media networks you should manage, this one could be the one too many. There is nothing easy about logging in to yet another place, typing or copy-pasting the post, and keeping in mind everything that it entails weekly.
There is an easy way to handle this, though. If you are using WordPress as the base for your business, you probably thought that there must be a plugin that could give you a helping hand. And you are entirely right – there is. You can find it as "Post to Google My Business". It will help you tremendously with managing this troublesome yet utterly mandatory aspect of your marketing efforts.
What is Post to Google My Business?
As mentioned before, Post to Google My Business is a WordPress plugin that can help you master these consumer-attracting features in no time. How? By enabling you to do everything that needs to be done, without having to leave your WordPress dashboard!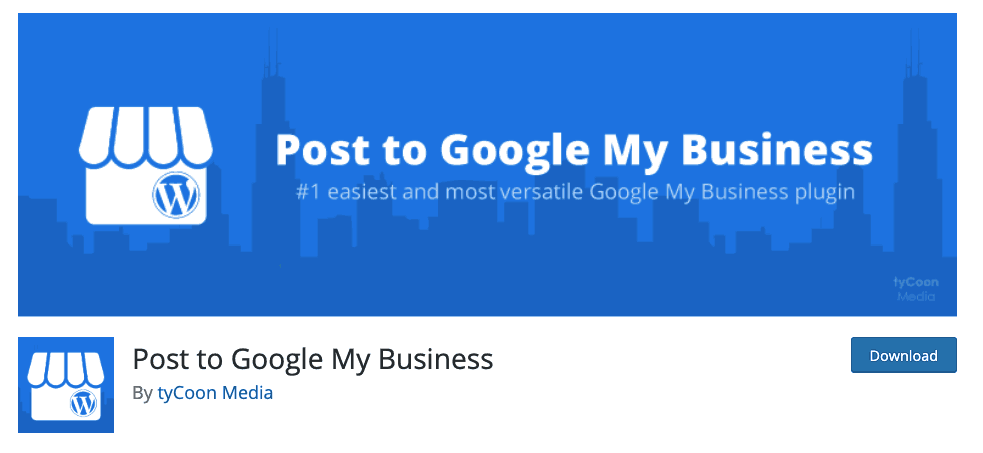 This is, however, just the tip of an iceberg. This plugin has numerous useful features that will help establish your online presence and increase the number of visitors and customers of your business. Check them out, so that you can see how to effortlessly handle everything you need around your Google My Business profile.
List of useful features
With the importance of Google My Business already discussed, you need a plugin that will help you get the most out of each of its features. These features focus on saving your time and energy, so that you have enough for your other marketing channels, without compromising on quality or usefulness of the GMB posts.
Post Automatically
The most time-saving feature among all of them, right after the ability to post on Google My Business without leaving your WordPress dashboard is this one, the ability to post automatically. Since you already have to create all those different posts for various social media, wouldn't it be easier if you could check a checkbox for example, and the same post magically appears on Google My Business, too?
As said before, this is possible with the right plugin. With Post to Google My Business, all it takes is just that – checking the checkbox before you hit "Publish" on a new post. If you do that, the plugin will automatically publish the same post from your site on Google my Business. All that, without you having to do anything else or waste another second on it.
Google My Business Post Scheduler
Automatic posting sounds perfect when handling posts on WordPress, but you probably figured out that it is not when your whole marketing plan is taken into consideration. Not all WordPress posts are published at once, and you probably use Schedule option a bit more than you would like to admit. In these situations, the automatic posting is not so handy. You would still have to go back and publish the posts manually, which can cause more trouble then ease.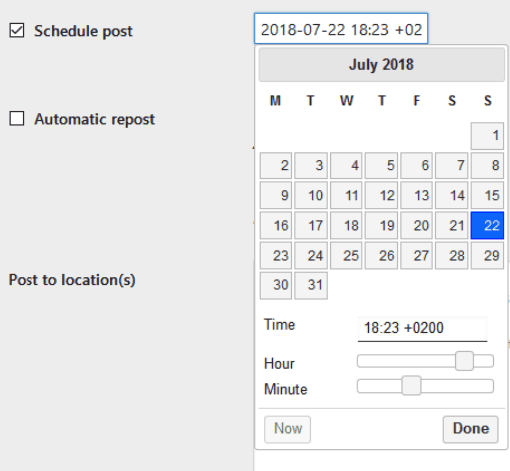 Wouldn't it be fantastic if you could schedule Google My Business posts in the same manner? Well, with this plugin, you can. It has integrated Google My Business post scheduler, so you can set up when you want your posts published. This will prevent you from forgetting to publish anything manually and can help integrate GMB seamlessly into your marketing plan.
Handle all types of GMB posts
As mentioned before, four types of posts can help you with your SEO and attracting customers. With this plugin, you can take care of all of them, without any hassle whatsoever. All it takes is to check a different tab!
What's New
The "What's New" posts are fairly similar to your regular WordPress posts. You probably share updates with your customers regularly on your website, too. So, when it comes to GMB posts, you get pretty much the necessities you need to create the perfect post. You can add an image or a video to your post.

Writing a piece of content to tell a story about the update is a piece of cake. Most importantly, as mentioned before, this plugin can help you with the calls to action, as you can select which one to use from a dropdown menu.
Event
Not everyone enjoys hosting an event. Still, these are fundamental for your business regardless of your niche. Creating an event can help you gain more customers, raise awareness of your business, and most importantly sell more. Or, you could use these events to promote a new product, search for new employees, or raise the awareness of an important cause you are contributing to with your business.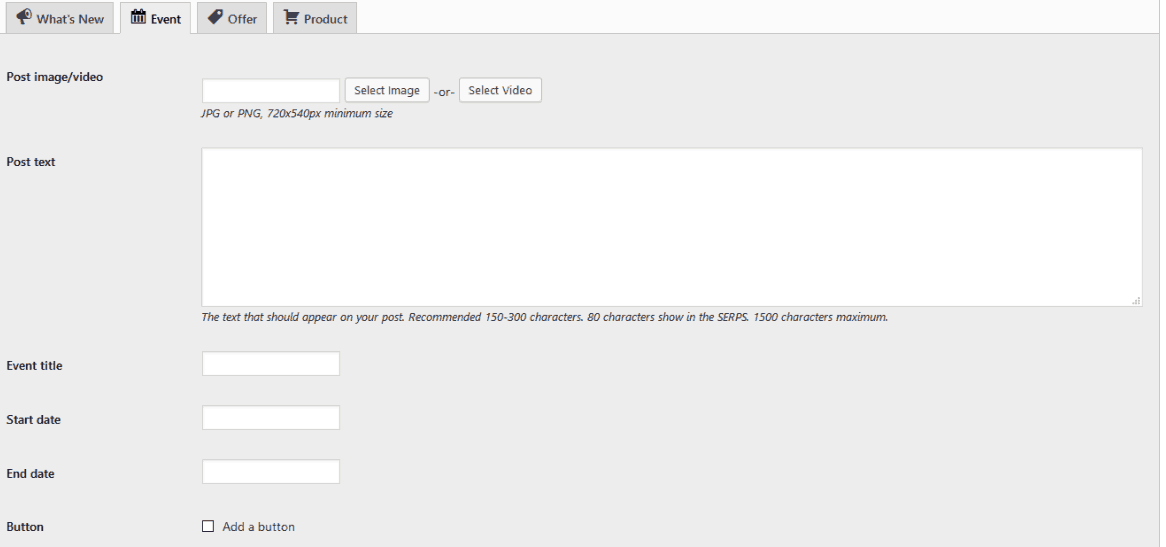 Whichever the reason for the gathering, you should create an Event post on Google My Business. It will be much quicker than creating one on other social media channels, as all you have to do is click a couple of buttons with this plugin. Just add the picture or video of your choice, draft a compelling invitation, and set up time and date. Of course, you can also use the call to action buttons available to you, to make sure people can join the event without having to visit your site.
Offers
There is probably no better feeling for a store owner than seeing their store packed and their products flying off the shelves. Sales are exciting for both shoppers and business owners, yet attracting your customers needs a bit of work in advance.
Adding the sale to your Google My Business page can do wonders for the number of people coming into your store to buy things. Thanks to this fantastic and easy-to-use plugin, advertising your sale on Google My Business will not take too much of your time or effort, as the process is pretty much the same as with events, with a couple of useful changes.
While you can add the text about your sale, set the time and date, and add an image to your post, you can use this post to help you out with coupons! You can create special coupon codes, and add the link for your potential customers to redeem it. People love a discount, so you can use this plugin to help you make them happy in this way, too.
Product
What is your store, or services all about? While posting to Google My Business, you should take this question into consideration, and use Product post type to help your customers get to know more about the products you are offering.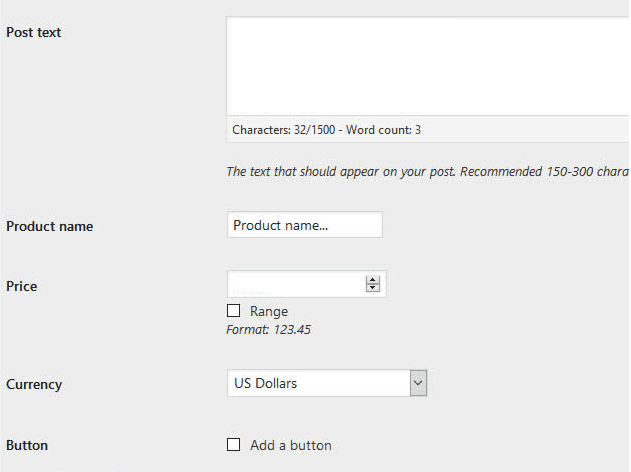 Just like with previous post types, just hit the product tab, and add the information you think is necessary. Add the picture of your product, add the price of it, and click post! On another useful topic, this plugin is compatible with WooCommerce, so you can use product post type to promote that kind of products, too.
More than one location
If you are an agency managing several businesses' Google My Business pages, or your company owns multiple locations, this plugin can still help, and you still get to save time. There is no need to post to numerous locations manually and do the same thing over and over. You can post to multiple locations at the same time, or you can pick a specific location where the post will be at home.
Automatic Repost
As mentioned before, with Google My Business, posts tend to disappear after seven days. This would create a hustle if there weren't for this plugin. Automatic repost feature will make sure that your most important posts never go black.

Just set up the intervals at which you would like your posts to repeat, and sleep tight knowing that your customers that are relying on your Google My Business profile for information can get it at all times.
Handle multiple businesses easily
No one said that the posts to Google My Business have to be related to the content you are posting on your website. You could be having a branch dealing with completely different niche, or you could be handling multiple businesses, not all of them related to each other.
Still, the Post to Google My Business plugin can help, thanks to the Campaigns feature. With it, you can create multiple campaigns for posting on GMB from the same WordPress dashboard. There is no need for them to be related to the WordPress site, meaning that you can effortlessly handle multiple businesses at once.
All in all
Adding Google My Business to your marketing arsenal is worth it. A massive increase in customers means more sales, after all. And if you have relied on GMB's profiles in the pasts while making your purchase decisions, you can be sure that your customers will make a decision whether to drop by to your store or not, depending on your GMB profile.
So, why not make it a couple of clicks instead of going all the trouble, like you have to for your social media efforts? If you download and install the Post to Google My Business plugin, with all of its useful and time-saving features, you can get the most out of your profile without breaking a sweat!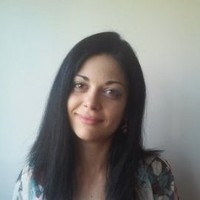 Latest posts by Vladana Donevski
(see all)
Where Should We Send

Your WordPress Deals & Discounts?
Subscribe to Our Newsletter and Get Your First Deal Delivered Instant to Your Email Inbox.
Thank you for subscribing.
Something went wrong.