In today's digital landscape, incorporating Artificial Intelligence into your website has become the new normal. A study reveals that the global AI market size was valued at $136.55 billion in 2022 and is rapidly increasing at an impressive compound rate of 37.3% from 2023. Even seasoned developers from many WordPress development agencies are incorporating the benefits of various AI tools to quickly and efficiently develop client's websites.
WordPress and AI can go hand-in-hand, and if used wisely, AI in WordPress web building can allow you to stay ahead and achieve a competitive edge. It offers ways to enhance user experience, improving SEO and boosting efficiency. It can even transform your simple WordPress website into a robust and influential tool to capture your targeted market.
In this article, we'll learn about various approaches through which AI can bring value to your web-building task. We'll also explore:
What is AI in WordPress designing?
Why you should consider AI in WordPress Website Building?
When can you use AI for your WordPress Website?
Pros and Cons of Using AI in Website Development Task, and
How to use AI for your Website Building
Let's begin this journey and understand when and how you should consider using AI for your WordPress website to harness its incredible potential.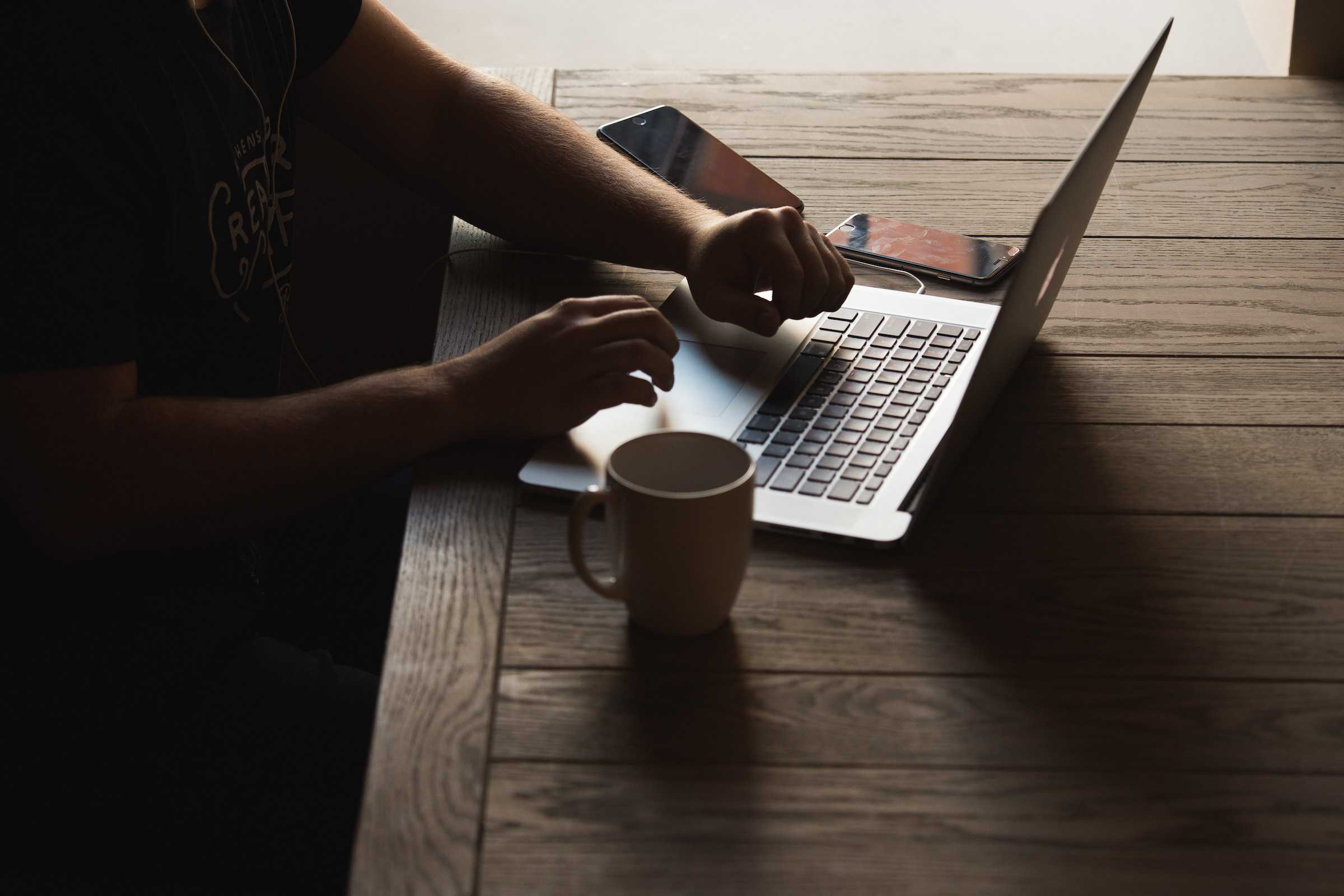 What is AI in WordPress Web Creation?
Artificial Intelligence in WordPress website development involves using AI technologies to enhance designing, building and maintaining websites created on the WordPress platform. AI can be integrated into various aspects of web designing. It helps developers streamline the processes to automate tasks, improve user experience, and optimise  websites for better performance.
Why Use AI in WordPress Building?
The latest data reveals that 35% of companies use and incorporate AI in all or at least some of their business operations. In addition to that, over 42% of companies plan to indulge AI in their business processes by the end of 2023. The data says many companies are moving towards AI support to enable better customer services and interactions via website chatbot options.
Considering the statistics above, it's evident that AI plays a crucial role in creating business websites and shaping various aspects of the digital landscape. Although the adoption process of AI is gradual, organisations are working towards addressing sustainability goals by including AI in building WordPress websites.
The key reasons why 4 in 5 companies are incorporating AI in their WordPress website holistic strategies are:
Personalisation – AI can use data and behaviour to provide personalised content and recommendations.
Efficiency – AI can automate repetitive tasks like content generation, image optimisation, and security monitoring to save time and manual interventions.
Improved User Experience – AI-powered chatbots and virtual assistance can provide instant support to the users, answer queries and guide them through the website.
Content Creation – AI can assist in generating high-quality content quickly, helping you maintain a consistent flow of articles, blogs and descriptions for your website.
SEO Optimisation – AI tools can analyse your content for SEO and suggest improvements to boost your WordPress website visibility in SERPs
Security – AI can detect and mitigate security risks in real-time, protecting your website and user data from various cyber threats.
Scalability – As your website grows, AI can help you scale by automating processes and providing insights for informed decision-making.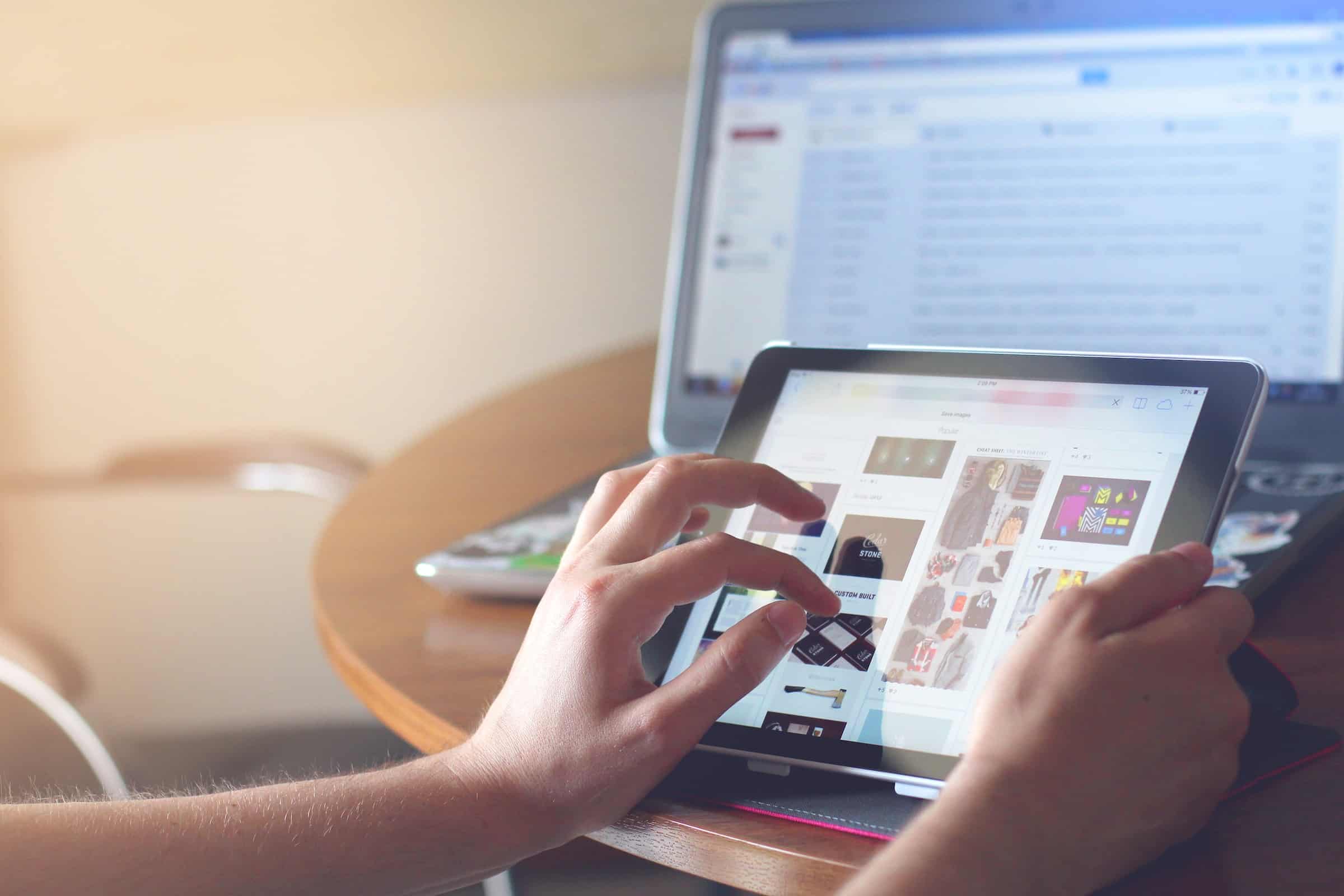 Certainly, AI offers countless benefits in website development. But the question remains: Is now the right time to deploy AI on your website, or is there something else you should consider first?
When to Use AI in WordPress Website Building?
Deciding on when to use AI in your WordPress website depends upon multiple reasons, like your company's goals, objectives, needs, and the nature of your website.
Your targeted customers and the potential users of your website also play a major role while deciding AI integration to your WordPress website.
You can discuss all your requirements with your professional WordPress development agency if you need their assistance. They shall evaluate the user needs, budget, and requirements to align with your company's goals and objectives, determine when and how AI can be integrated to enhance your website's functionality and user experience.
Some scenarios and considerations for when to use AI in your WordPress website are:
Cost-Efficiency – Cost-efficiency is a prime reason to include AI for WordPress website building. Consider AI when you want to reduce the costs associated with website management and maintenance by automating tasks that require human interventions.
Personalisation – AI can be beneficial if you want to provide personalised user experiences to your customers by tailoring content, product recommendations, or navigations based on individual user behaviour.
E-commerce – AI can enhance product recommendations, optimise pricing and predict inventory needs for your E-commerce website. Implement AI to boost sales and improve your customers' shopping experience.
Content Generations – If your website requires a consistent flow of content, such as blog posts or product descriptions, AI-powered content generators can be valuable. You can use AI to automate content creation and ensure regular publishing.
User Support – if you want to offer 24/7 customer support or assistance to website visitors, AI-driven chatbots and virtual assistants can be deployed. You can consider incorporating AI when your website priority is providing instant help or increasing engagement.
SEO Optimisation – When you aim for your website's search engine ranking and visibility, an AI tool can help analyse your content and suggest SEO improvements. AI is also beneficial in developing and enhancing your SEO strategy.
Data Analysis – If you need insights into user behaviour and preferences to make informed decisions about website design and content, AI analytics tools can provide you with all the valuable data.
Task Automation – Task automation is required to automate routine tasks like image optimisation, content scheduling or backup to save time and resources. AI can streamline these processes while boosting your website efficiency.
Let's explore some of the popular AI tools which you can use in your website for varied purposes.
| | |
| --- | --- |
| Popularly Used AI Tools for WordPress Website Creation | Individual Usage |
| Divi AI | Used for creating high-end images and texts for Divi- built websites |
| AI Engine | Used for adding GPT- like virtual assistant for WordPress Website |
| WordLift | Deliver precise results while adding structured data to WordPress Website |
| Rytr | Widely used for creating SEO optimised website content, blogs and copywriting content |
| Zapier | Used for automating tasks and workflows |
| Jetpack AI | Delivers optimum results for spam protection, security scans and site acceleration |
| Finteza | Used for data analysis and attaining insights of the website performance |
| Bertha AI | Assists in developing AI driven product description for the E-commerce sites |
| Elementor AI | Popular for design assistance, layout recommendations and content generation |
How to Use AI in WordPress Website Building?
WordPress is undeniably the most popular and acknowledged website development platform, powering more than 40% of the global websites. It offers numerous plugins and features to enhance user experience. Yet, to successfully run a website, you must consider various factors like site design, enhanced user experience and engagements, search engine optimisation, high-quality content, etc.
Fact Check!
The Australian giants like Qantas Airways, Westpac Banking Corporation, Woolworths, REA Group, Domain Group and Koala, to name some, have embraced the benefits of AI and incorporated various AI features like chatbots, AI-driven search recommendations, website personalisation and task automation in their respective websites to automated system and offer enhanced user experience and search satisfaction to the customers.
Thankfully, by using AI or AI language tools for WordPress design, you can integrate automation into the design and development process to enhance various aspects of your website. You can also expect greater accuracy, lesser time consumption and increased efficiency within your desired budget during the entire web creation and publishing process.
However, there are a few things that you need to consider for using AI in WordPress website building.
Identify Your Business Goals
Identify your website's prime objective, purpose and goals. It will help you understand the AI tools you must incorporate to achieve the desired results. For example, your website's elementary objective could be promoting your primary business, sharing information or selling products/services.
Likewise, you can also identify your website's goals that align with your business objective, for example, increasing conversations, improving user engagements, or enhancing user experience. Deciding on these underlying factors will help you form the site creation strategy using specific AI tools.
Create Design Prototype and Mockups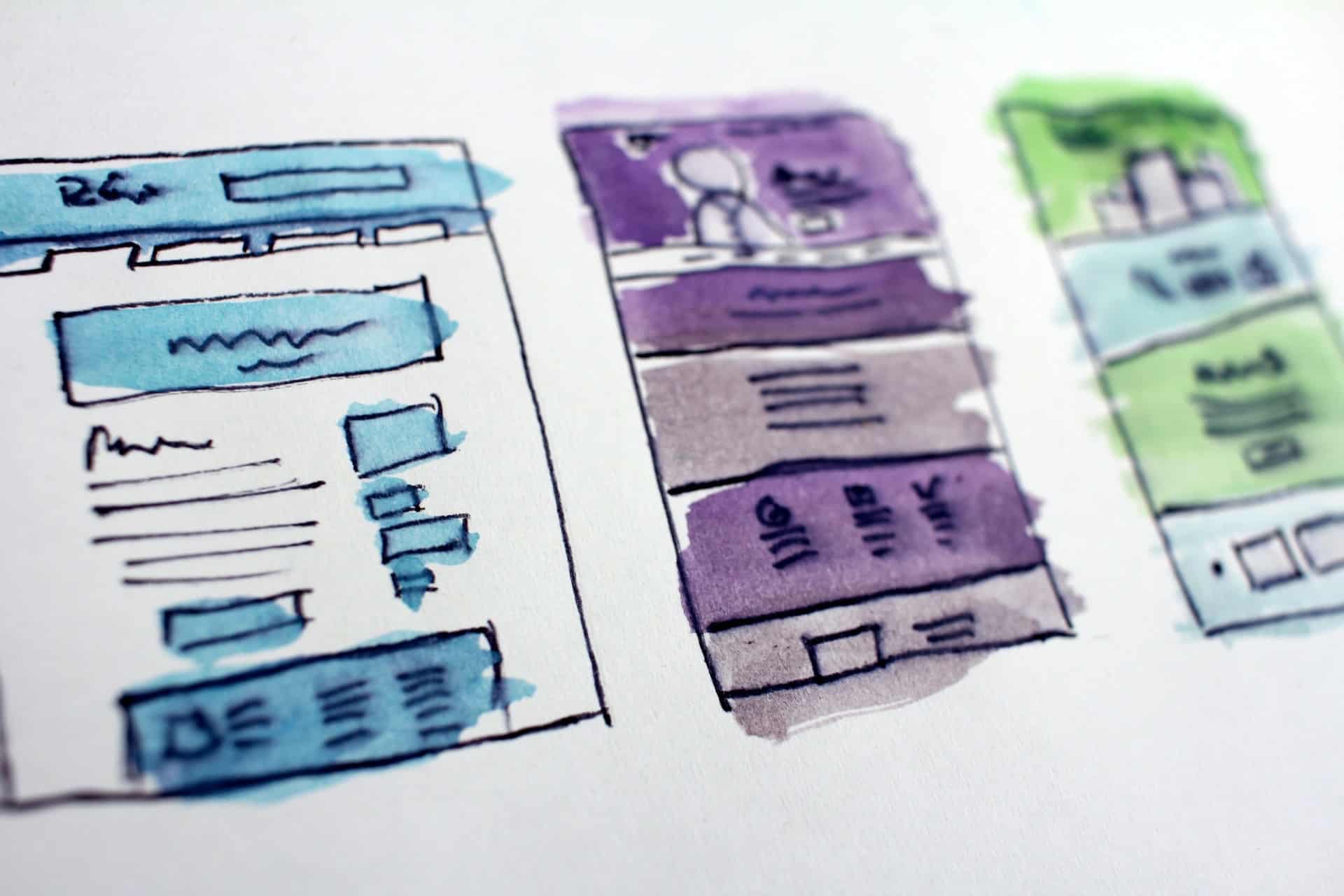 Creating the design mockups and prototypes is a crucial part of website building. With the help of AI tools like Uizard, Components AI, Mokkup and Visily, you can quickly generate the static visual model of your web pages and website.
Your mockups will accurately represent the final look and feel of your website. By incorporating Artificial Intelligence, you can create high-fidelity design mockups. The AI tools will quickly generate your site layout, including the typography, colour schemes, images and icons and help it become an interactive prototype.
Content Creation Using AI
Content is the soul of the website. You can create high-quality content within a shorter period using AI content writing tools like ClickUp, Rytr, Frase or Simplified. With these AI tools, you can create unique content for your WordPress website, blogs, product descriptions, and other relevant details right from the beginning.
Once you have generated the content, with just a little editing, you can use the final copy for your website. AI will help you produce long-form and short-form content with a tone suitable to your needs and requirements in just a few clicks. Using the various AI-powered SEO tools, you can optimise the entire content in one go.
Design Logo for your Website
Logo designing is another crucial part of your website design, as a logo depicts your business website's core idea. It should be designed to align with your vision, product or services and easily be remembered by the targeted audience.
Logo designing is made simpler with the help of AI. You can develop a stunning logo for your website using AI tools such as Logo.ai, Brandmark or Logomaster.ai to create a high-end logo to attract potential customers.
Create Other Graphics Using AI
You can also develop other graphics for your WordPress website using AI tools. These graphics may include website background images, icons, and images. You can easily incorporate Numerous artificial intelligence-powered tools on the internet into your WordPress website to get the desired result.
For WordPress.com users, you can use the Jetpack AI Assistant block to design any sort of images or graphics as per your requirements. There are other popular AI-powered image generation tools also available, like Canva, Designs.ai, and Let's Enhance, that can be used for various purposes of graphic designing for your website.
Pros and Cons of Using AI in WordPress Website Development
AI in WordPress development comes with numerous benefits. However, it has a considerable share of challenges and disadvantages as well. Let us delve into the list of pros and cons of using AI for the WordPress website development process below.
Pros of Using AI in WordPress Development:
Efficiency and Speed – AI can automate various aspects of website development, such as code generation and content creation, reducing development time and increasing efficiency.
Data-Driven Insights – AI analytics tools provide valuable data and insights into user behaviour, helping developers make informed decisions for website improvement.
Automation – AI can automate routine tasks like image optimisation, security monitoring, and content scheduling, reducing the workload on developers.
Enhanced User Experience – AI-driven chatbots and virtual assistants can provide real-time support and engagement, improving user satisfaction.
Security – AI-powered security measures can detect and mitigate security threats in real time, enhancing website protection.
Cost Savings – By automating tasks and improving efficiency, AI can reduce the resources and workforce required for website development and maintenance.
Cons of Using AI in WordPress Development:
Complex Implementation – Implementing AI in web development can be complex and require specialised expertise, leading to potential integration challenges.
Data Privacy Concerns – Collecting and processing user data for AI-driven personalisation raises privacy concerns, requiring strict compliance with data protection regulations.
AI Limitations – AI tools are imperfect and can make mistakes, which may require manual intervention and oversight.
Over Reliance on AI – Overreliance on AI for critical tasks like content generation can reduce human creativity and quality control.
Constant Monitoring – AI-powered features require continuous monitoring and maintenance to ensure they function correctly and adapt to changing user behaviour.
Learning Curve – Developers may need to invest time learning how to use AI tools effectively, which can initially slow down the development process.
Conclusion
Incorporating AI into your WordPress website-building process can unlock a plethora of benefits, from personalised user experiences and enhanced customer support to data analysis and automation.
However, assessing your specific needs and objectives is essential before integrating Artificial Intelligence in your web development project. Doing so, allows you to leverage this powerful technology to drive growth, improve efficiency, and stay competitive in the digital landscape.
Latest posts by Ivan Jurisic
(see all)
Where Should We Send

Your WordPress Deals & Discounts?
Subscribe to Our Newsletter and Get Your First Deal Delivered Instant to Your Email Inbox.
Thank you for subscribing.
Something went wrong.