WordPress is and has been the most popular platform for creating and hosting websites for a long time now. Its configuration and plugins have been praised for making website creation easy work.
WordPress themes have also changed the way we think of web design because they are easy to use and have many of their own features that enable developing uniquely functioning websites.
The popularity of WordPress opened up an opportunity for creating plugins and themes. Also, the demand for plugins and themes grew rapidly and understandably why. Just like with mobile apps it was seen as a gold mine for many developers.
This also meant that a river of plugins and themes of questionable quality was being created. That is why, if you are starting out, the recommendation is usually to use free themes. There are many checked and reliable free themes that work fine with WordPress.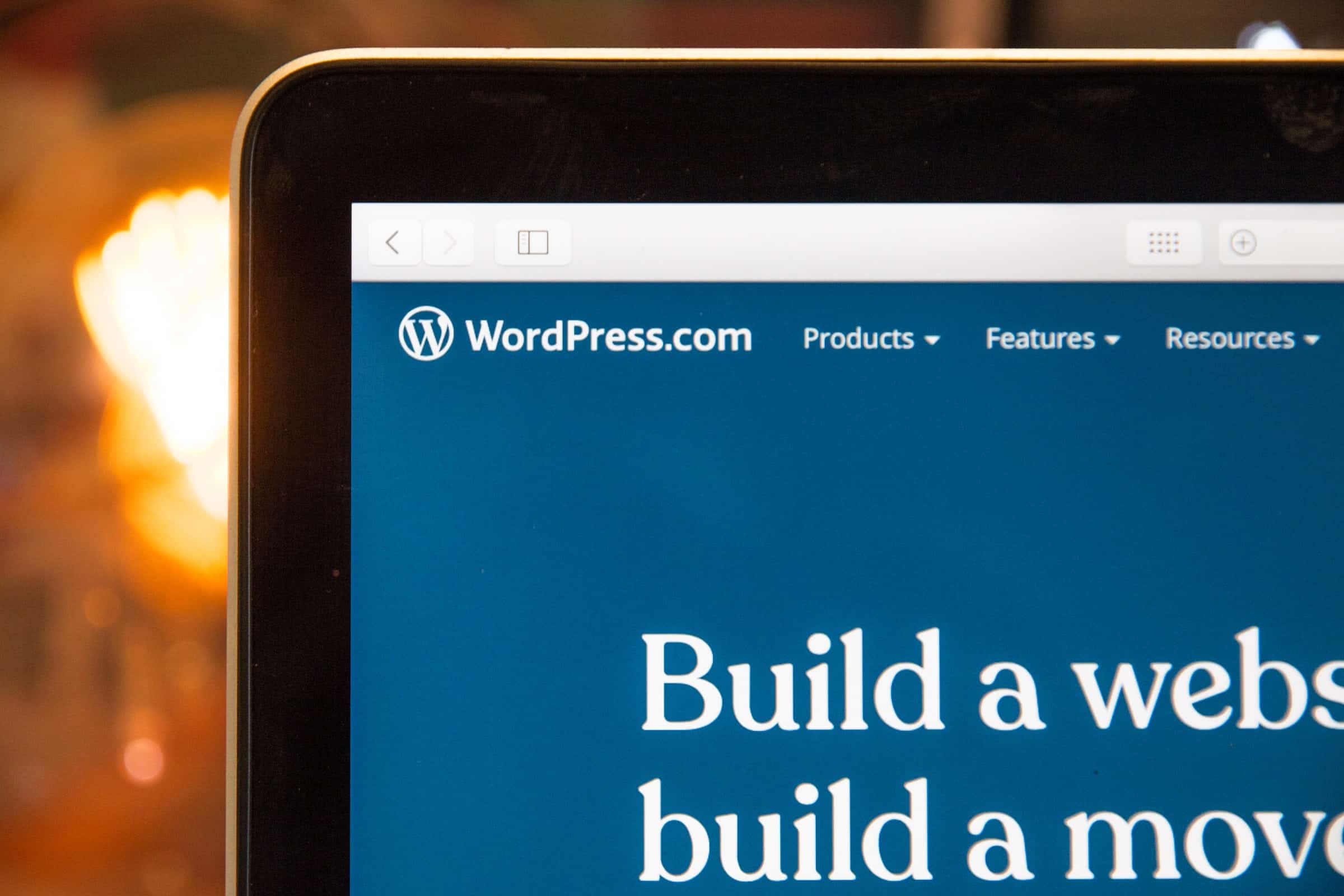 However, if you are serious about your website, eventually you are going to start searching for better options and in the end, you are going to find someone to make you a custom theme. Having a custom theme made for you is by far the best solution. And once you understand what it is that you need, and what you can do without, you can arrange with your developer to make a theme just for you.
This eliminates the unnecessary bloat of features, leaves more space for what is needed, and it keeps the website streamlined.
Basically, it's a no brainer – having a custom-tailored anything just for you is always going to be better than anything else. However, the jump from a free WordPress theme to a custom one is something people rarely do, or can even afford.
So to help you out at least until you find enough reason to cash out for a custom WordPress site, in this article, we will present you with some marketplaces you should check out to fulfill your theme needs.
Things to keep in mind before you make your pick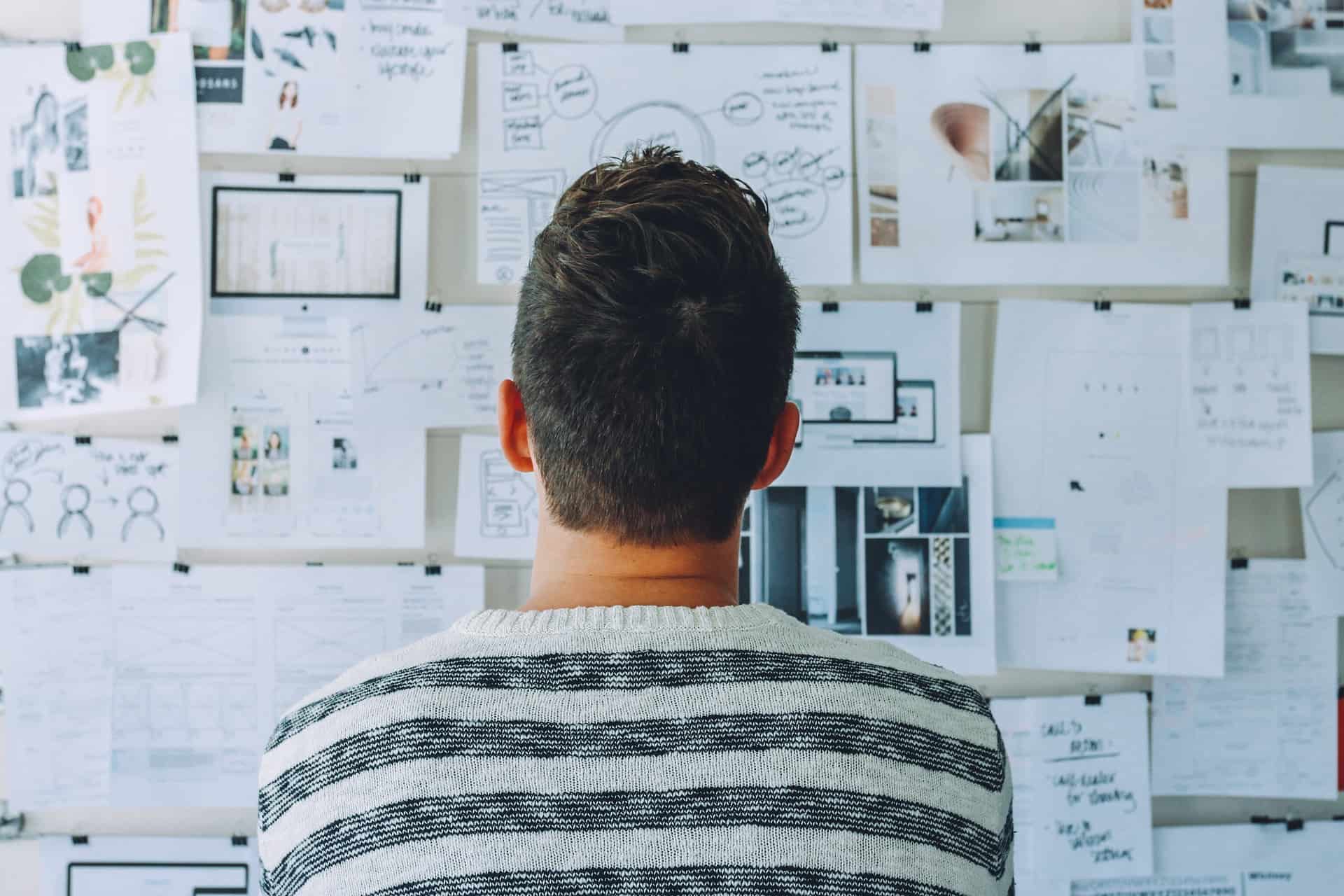 Before you set out in search of your WordPress theme, you should be clear with yourself what is it that are you looking for.
First of all, ask yourself what kind of design do you want to have? And also, know well what your page is about?
If you are offering photo shooting services, you should be aiming for a theme that will allow you to make a beautiful and convincing gallery. Or, if you want to open an online store then you must look for a theme that will be compatible with your eCommerce plugin.
The best thing you can do is to write down all the specifications of your ideal WordPress site because it's easy to get side-tracked when searching.
There are a lot of options out there, not to mention eye candy, and a lot of them are designed to put you off your course and make you invest in them. But if you know what you are looking for, finding it is going to be less of a problem. Before getting into the list of best WordPress Themes Marketplaces, I would suggest you have a look at the features of the superfast theme, WPAstra. It is an excellent theme to build an engaging WordPress site and hence you should have a look at the comparison Astra Free Vs Pro to recognize its fantastic qualities and decide whether to buy its premium version or not.
1. WordPress theme directory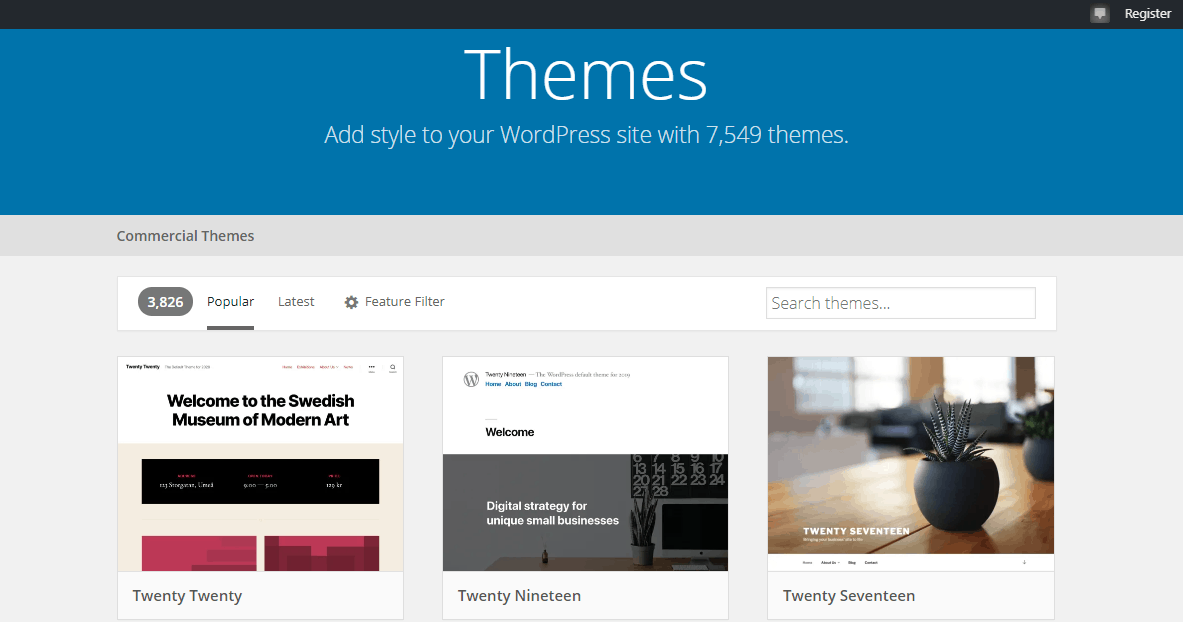 The WordPress theme directory is an obvious place to start. This directory only features themes that have been through a rigorous review process. This ensures that these themes are legitimate and not half-baked work.
It also means that the themes are compatible with reviewed plugins. Exactly this is the best way to use if you want to stay safe and have as little fuss as you can with creating your site.
Most themes in the WordPress theme directory are free, but there are also premium themes which are checked and validated as well.
In a nutshell, looking through the WordPress theme directory is your best bet if you are aiming for security and reliability.
2. MOJO Marketplace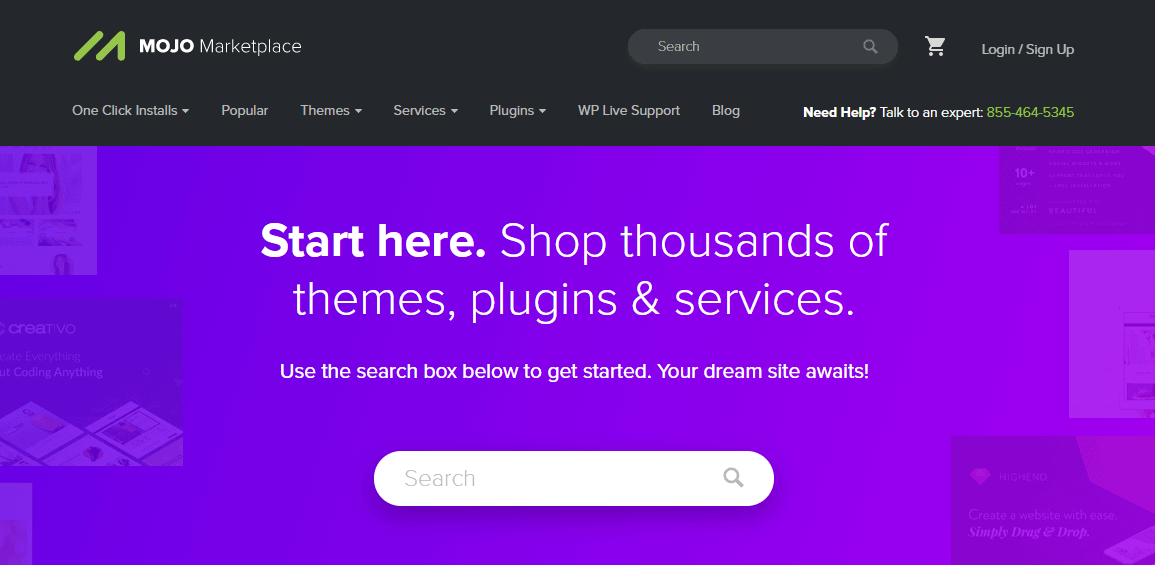 Another marketplace that has great filtration when it comes to the quality of the products you can buy on it is the MOJO marketplace.
The MOJO Marketplace is among the largest marketplaces on the internet that sell themes, plugins, and services. And all the themes you encounter on the MOJO Marketplace are manually submitted.
This means that MOJO Marketplace has a team of people (instead of a computer-run evaluating system) that is checking the code quality of each theme.
The marketplace itself is very well organized and you should easily be able to find what you are looking for. The only downside is that MOJO Marketplace doesn't give support for their products. Instead, all support comes from a third party, which always makes things a little bit more difficult.
3. StudioPress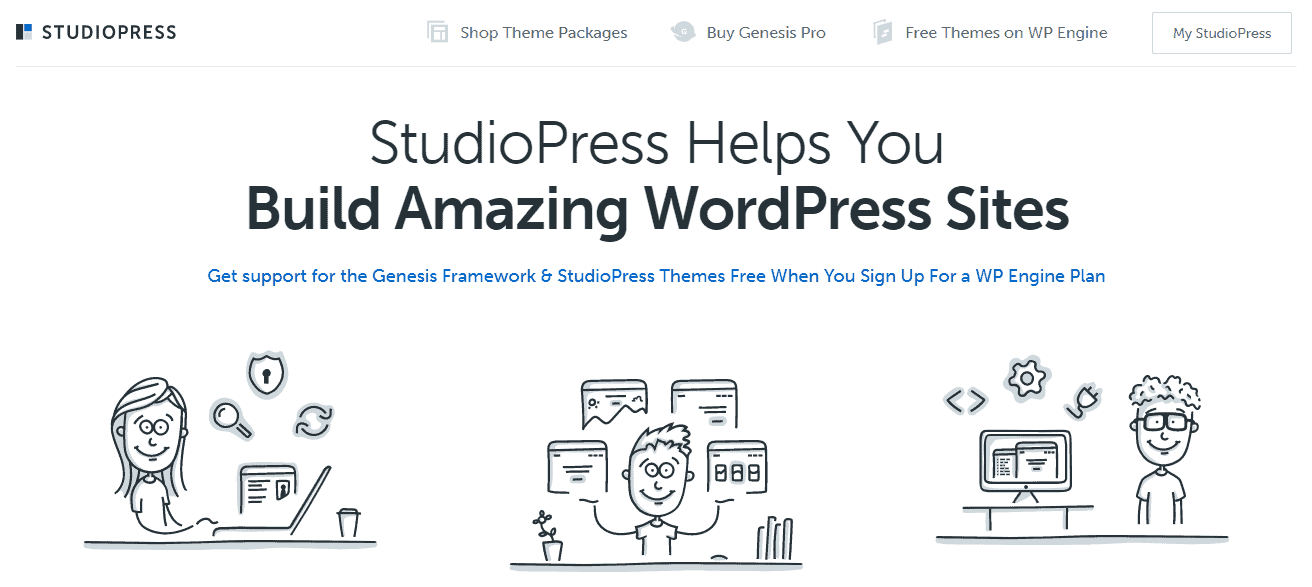 It doesn't take a lot to see that StudioPress brands it's self as a purely WordPress orientated marketplace. Even its name has become very recognizable when it comes to WordPress themes.
All themes on StudioPress are developed by a third party. And it just so happens that StudioPress is the creator of the Genesis theme framework.
These kinds of foundational frameworks are designed to help developers create website designs without starting from scratch. This means that all themes on StudioPress are developed on the foundation of the Genesis theme framework.
Also, StudioPress offer support for their themes, and have a unique billing plan – you can choose to pay a membership fee and have access to all their themes, plus third-party themes as well.
4. Themeforest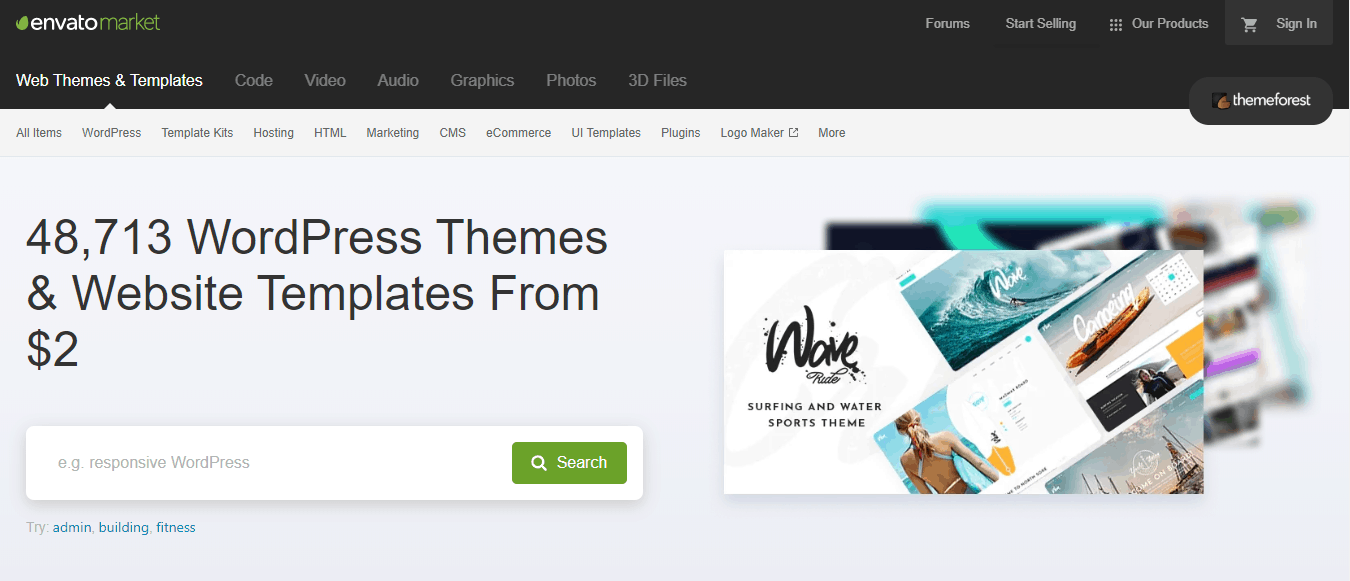 Themeforest is arguably one of the richest marketplaces when it comes to the sheer quantity of themes it presents.
They have more than 11,000 themes you can choose from, and most of them are reasonably priced between $48 and $68 per theme.
It is a marketplace of low prices and attractive designs, however, it doesn't cope very well with filtration compared to other marketplaces.
And even though their quality control has improved a lot over the years, you still have to be careful when buying, because not all themes guarantee reliability.
5. Themify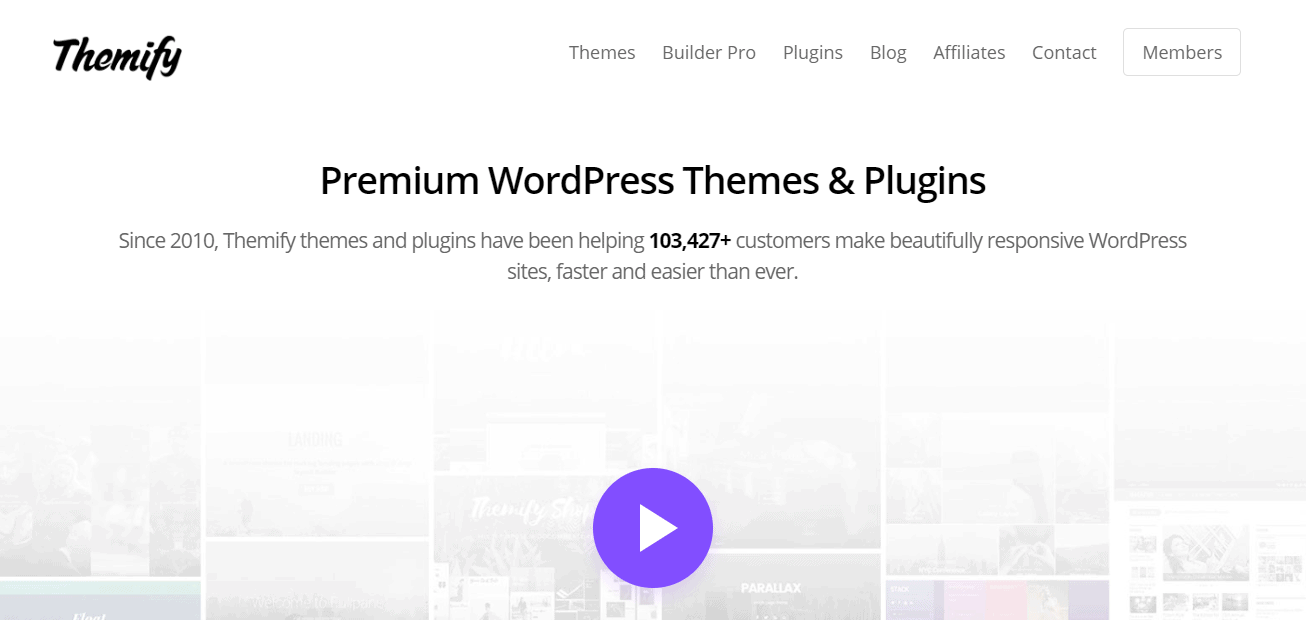 Themify is a marketplace with a smaller but more directed collection. All their themes are checked and made to be mobile responsive. And when you buy a theme from Themify, that assures it will be optimized for opening on a mobile device.
They have 50 themes that were created for different types of websites, be it portfolios, eCommerce, multimedia websites, or others.
Also, like StudioPress, they have a membership option for just $79 using which you can enter The Themify Club and have access to all their themes.
Conclusion
And there you have it guys, the best marketplaces for WordPress themes you can use to find the theme of your dreams.
We hope you agree with our picks and please let us know what your favorite marketplace is, in the comments below!
Latest posts by Matija Cutic
(see all)
Where Should We Send

Your WordPress Deals & Discounts?
Subscribe to Our Newsletter and Get Your First Deal Delivered Instant to Your Email Inbox.
Thank you for subscribing.
Something went wrong.