In terms of usage and popularity, Google Chrome has surpassed Firefox, Microsoft Edge, and other browsers on the market. It also offers useful and configurable extensions to meet your demands and has an easy-to-use, clean user interface.
Using a top-notch VPN plugin is essential while using Google Chrome. It transports all of your info online and can aid in your online efficiency and privacy. Because most advertisers aim to monitor what you're doing when you surf the web, they want to know what you buy and how to best promote and advertise to you.
The good news is that you can easily mask your IP address by using a reliable VPN add-on provider. Along with this, you can also get past various site restrictions at different levels, prevent pointless adverts, and protect yourself from malware.
As a consequence, this will grant you more privacy and make you feel protected when exploring the internet. A few Chrome VPN extensions have made it onto our list as the best of the best. So, let's take a look.
Free VPN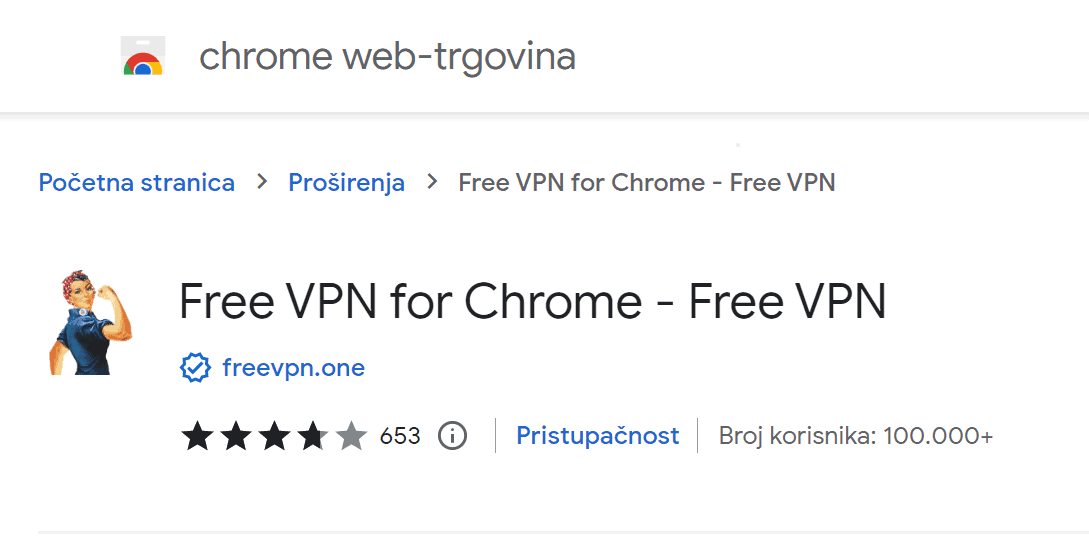 Phoenix Software Solutions LLC's Free VPN is a reliable free VPN for Chrome that enables you to disguise your IP and access many blocked websites. You can access VPN servers in more than 42 countries, and it provides limitless traffic and capacity. This free Chrome VPN extension is simple to install and add from the Chrome Web Store to your Chrome browser.
After that, you can use it to connect to a VPN by clicking the Free VPN icon to the right of the browser address bar and choosing the country you want from the list of VPN servers. You don't need to register or sign up for an account in order to enjoy the VPN service provided by this free Chrome extension. So, while it may not be as comprehensive as other extensions, we'll mention it's 100% free, which means a lot.
CyberGhost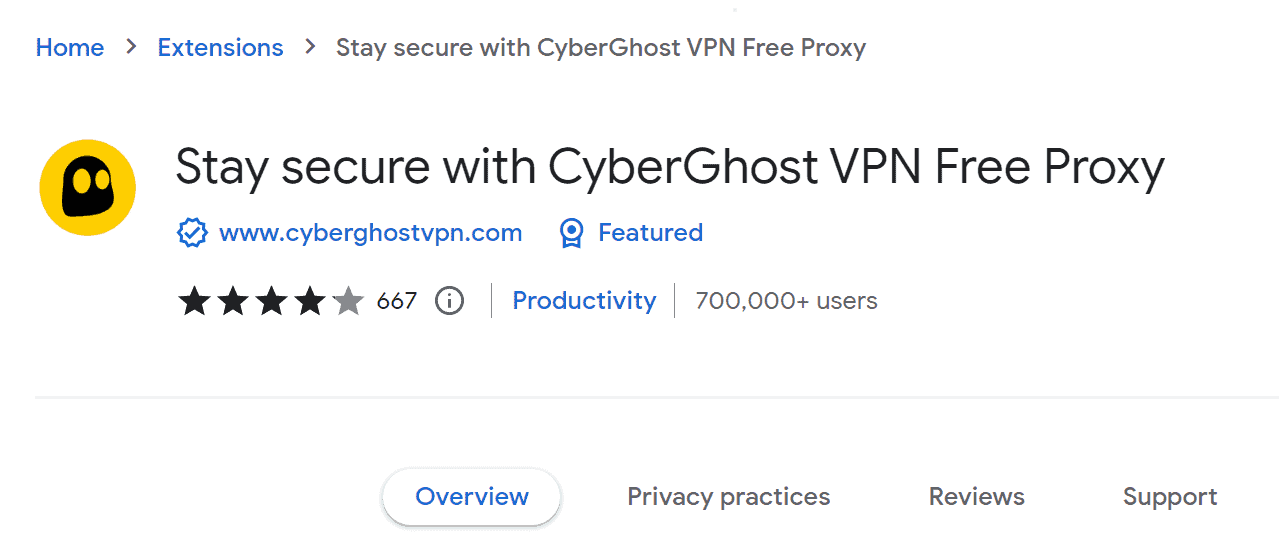 Users who opt for CyberGhost's VPN services can easily access the internet without restrictions. This free VPN Chrome extension is generally a good one. However, upgrading to the premium version is recommended if you want extra features like access to streaming channels. CyberGhost helps its users stop internet tracking, which can compromise their data security and privacy. Users can also get around internet restrictions with this VPN Chrome plugin.
It offers one of the largest VPN server networks in the world, with over 6300+ quick and secure servers. If you have a subscription, CyberGhost VPN permits seven simultaneous connections. We think it's worth every penny spent. It also has a 45-day money-back guarantee, although we don't believe you'll need it.
NordVPN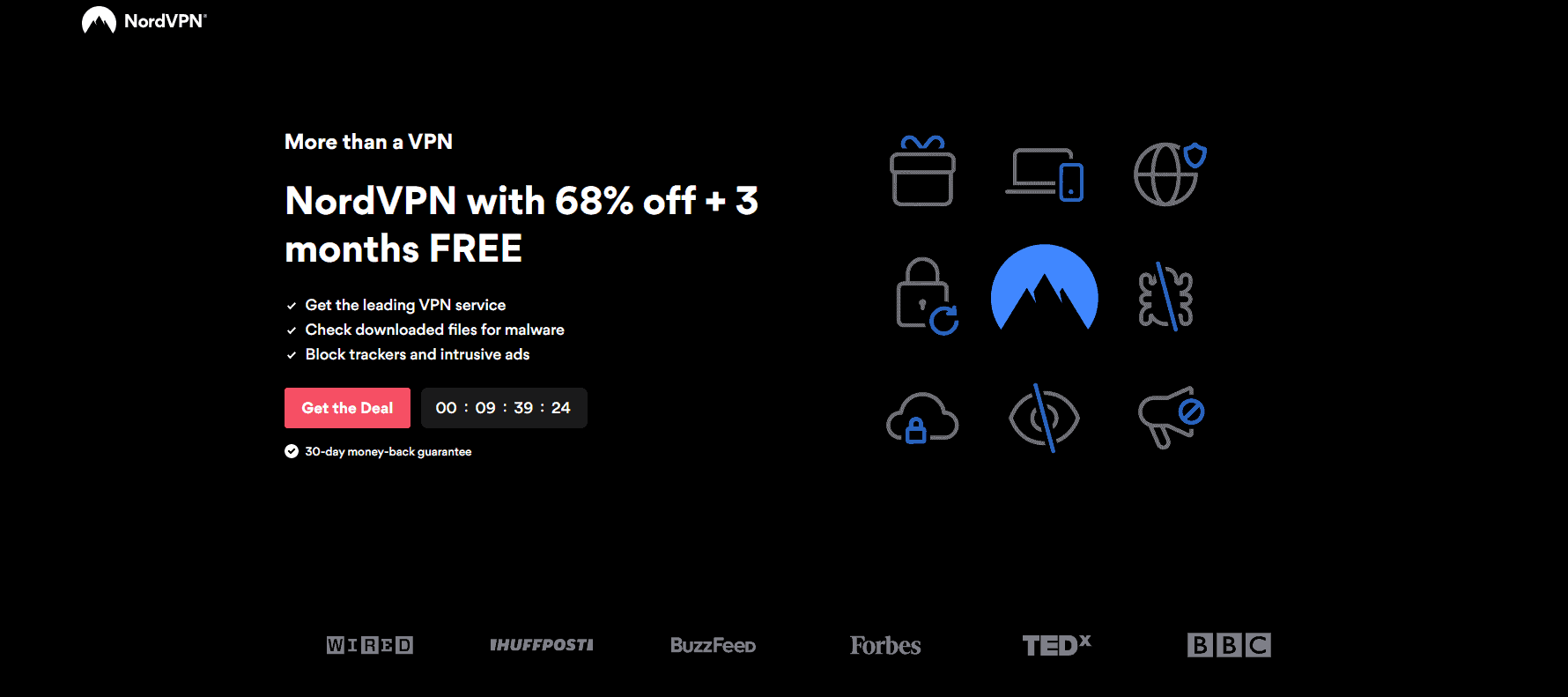 One of the best VPN services, NordVPN regularly performs above expectations in every regard. It provides a vast network of 5,500+ VPN servers spread over 60 countries, together with robust encryption and safe VPN protocols. The most recent performance tests revealed that it was the quickest VPN service on the marker. This is made possible by NordVPN's support for the NordLynx variant of the WireGuard VPN protocol.
Not only is the NordVPN network enormous, but it is also diversified. They provide a variety of specialty servers geared for various tasks in addition to their normal servers.
Surfshark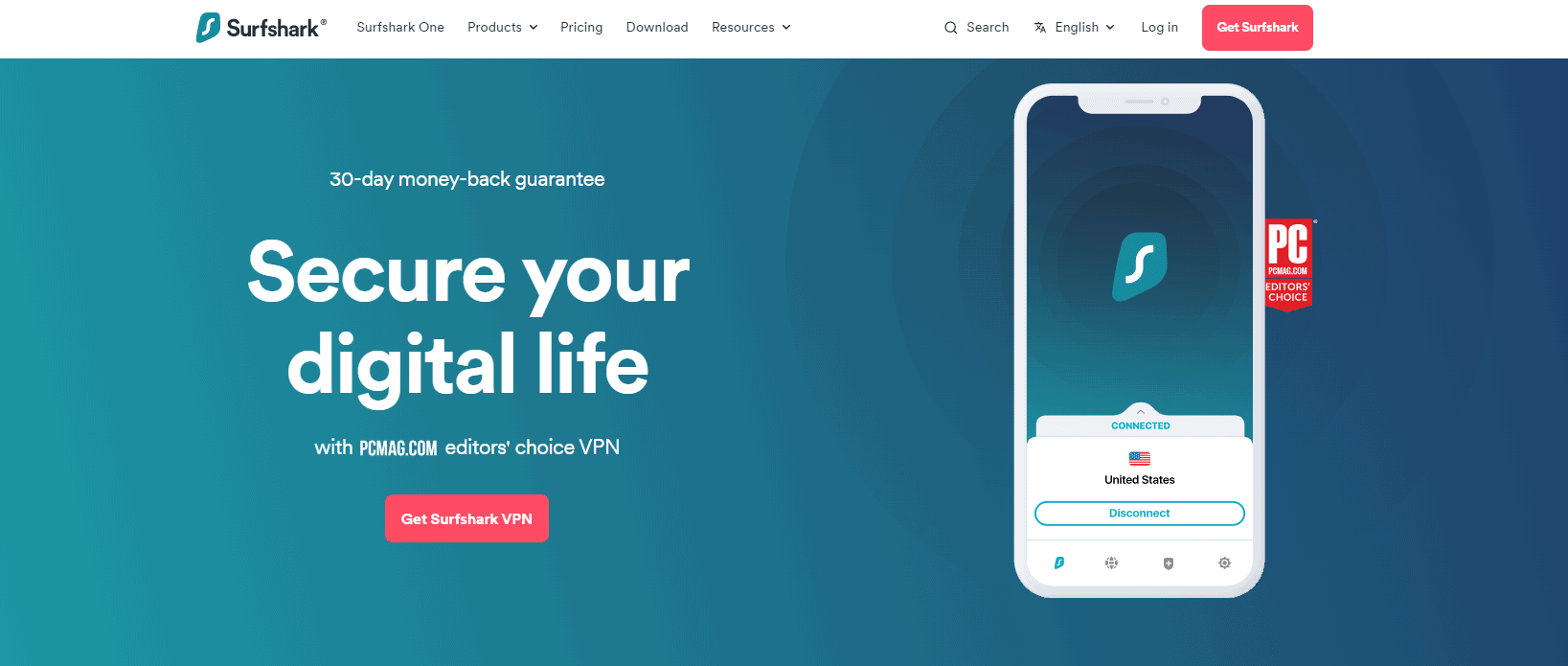 As a Chrome VPN extension, Surfshark undoubtedly has a lot going for it, and given that they are one of the most cost-effective choices available in the VPN market, if you are currently on a tight budget, you should absolutely jump on board.
They claim to be passionate about assisting their consumers in engaging in clean Internet browsing, so you won't have to worry about things like spyware, advertisements, or efforts to steal your personal information. Additionally, you will be able to safeguard as many devices as you need with just one subscription for all the devices you use. They are compatible with most operating systems, including Apple and Android.
If you want to use a VPN for mobile, Surfshark is a great option since you can even allow certain websites and applications to bypass the VPN.
VeePN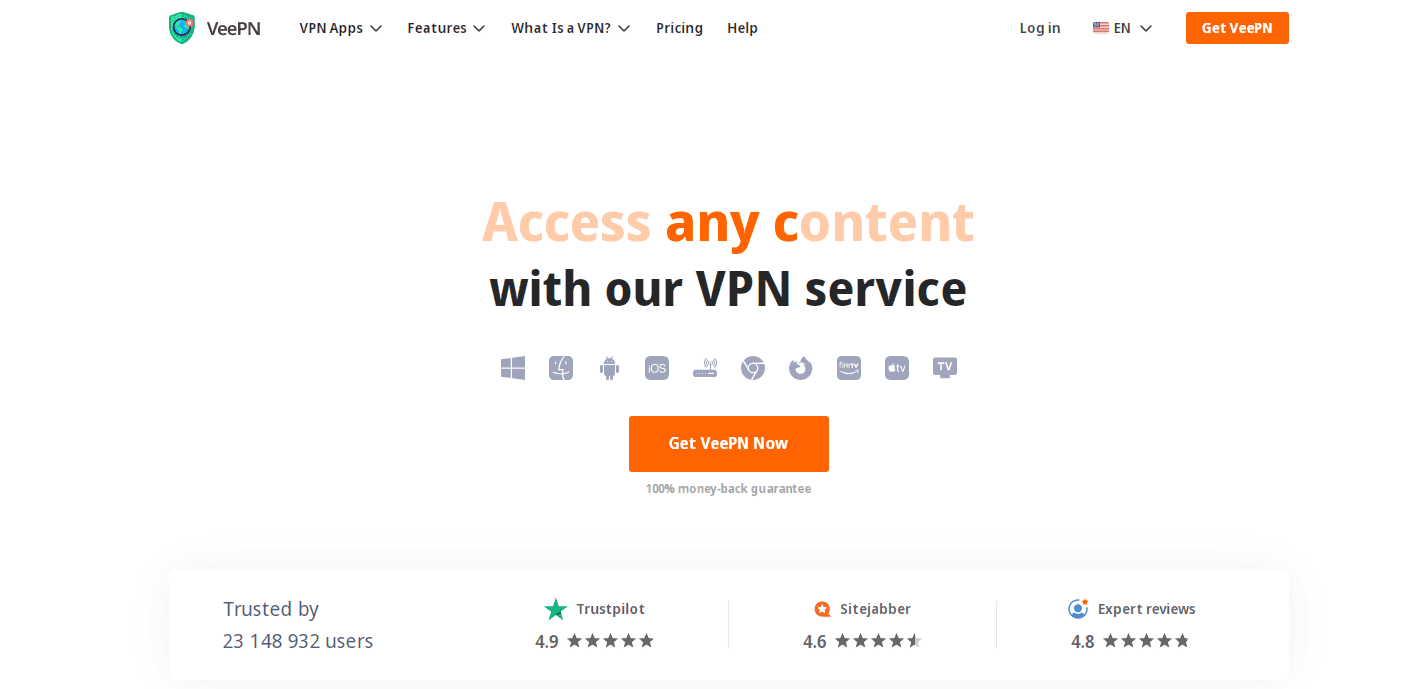 The free and limitless VPN service VeePN Chrome guarantees its customers' security and privacy. With its help, you can enjoy unfettered and secure browsing over the whole internet, thanks to the 2500+ servers spread out around the globe.
VeePN Chrome helps users access prohibited material and geo-restricted services while maintaining their anonymity by concealing their IP addresses. You can also use it to switch between many servers in addition to that quickly.
With a strict no-logs policy and an automatic configuration option, VeePN is an easy-to-use VPN addon. Its cross-platform software is compatible with several systems. With features like wi-fi security, it guarantees its users safe and secure browsing and surfing experience.
Wrapping Up
A lot of extensions that promise to allow you to unblock websites while maintaining your privacy are available in the Chrome Web Store. However, most of them are either not very effective in unblocking websites, protecting your privacy, or both at once.
Even worse, a lot of them spy on you to market your personal data. Some people even take resources and time from your computer in the covert to attack websites they don't like. This means it's challenging to locate a Chrome VPN addon that works. So we completed the task for you. All that's left to do on your end is pick one and enjoy safe and anonymous browsing.
Latest posts by Ivana Banić
(see all)
Where Should We Send

Your WordPress Deals & Discounts?
Subscribe to Our Newsletter and Get Your First Deal Delivered Instant to Your Email Inbox.
Thank you for subscribing.
Something went wrong.