Forums are a great way to build up your following and create a joint space for those followers where they can interact with each other. It is really easy to set up most forum software, and we will now take a look at our top 5 picks for the best forum software you can embed into your site. 
1. PeerBoard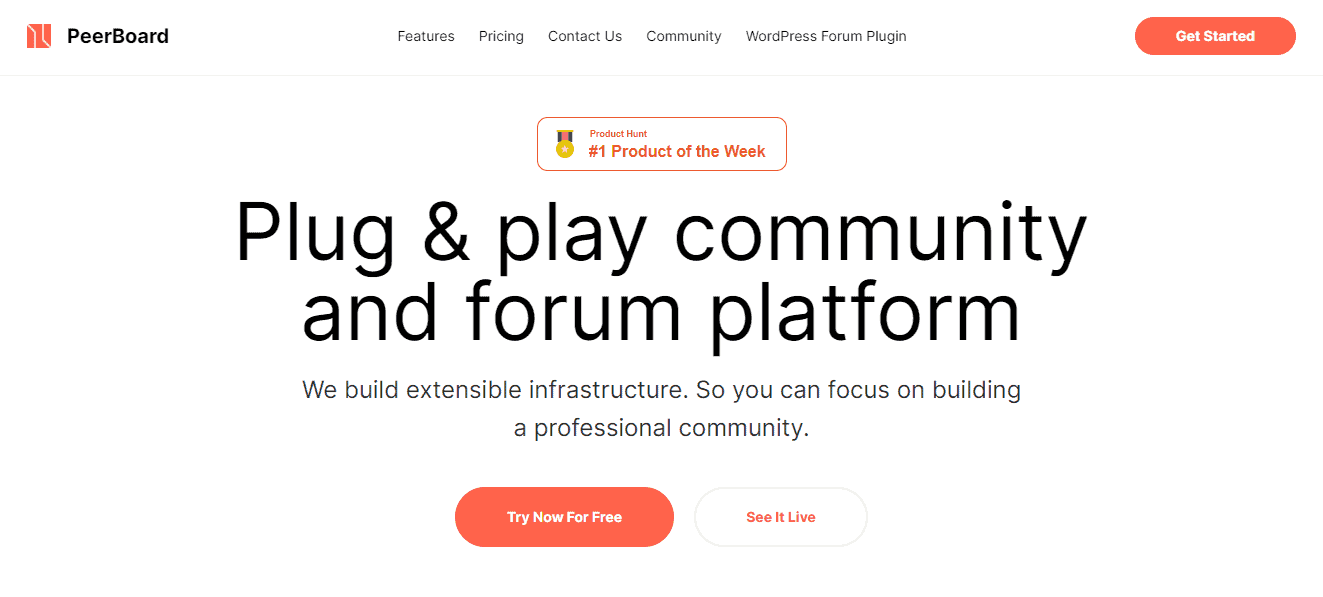 PeerBoard is a software that lets you build a community forum. You can integrate it into your existing website and thus get more control over your community. You can manage your members and the forum's structure through a cool admin panel with lots of features.
The forum has built-in CRM, so you can manage your community, check their information, contacts, and statistics, as well as update their profiles. It also lets you add new members and invite them through an email invitation.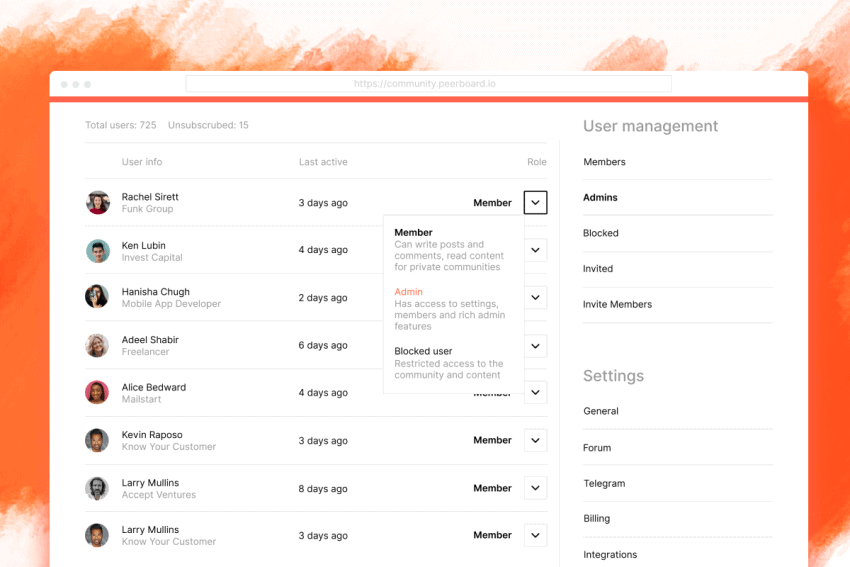 You can create a subreddit-like space on your website, so your members don't need to leave your website to connect. You can also create a single categorized newsfeed (similar to a Facebook feed), so your forum is easier to navigate. High-value posts (which the algorithm picks based on engagement and recency) will be placed at the top of the feed, so your members are up-to-date with the newest trends. 
You can create public and private forums and control visibility, access rights, and registration. You can brand your community forum by choosing a custom theme and colors, adding your logo, and customizing categories and topics. The software also supports rich media, so your users can upload images or videos to their posts.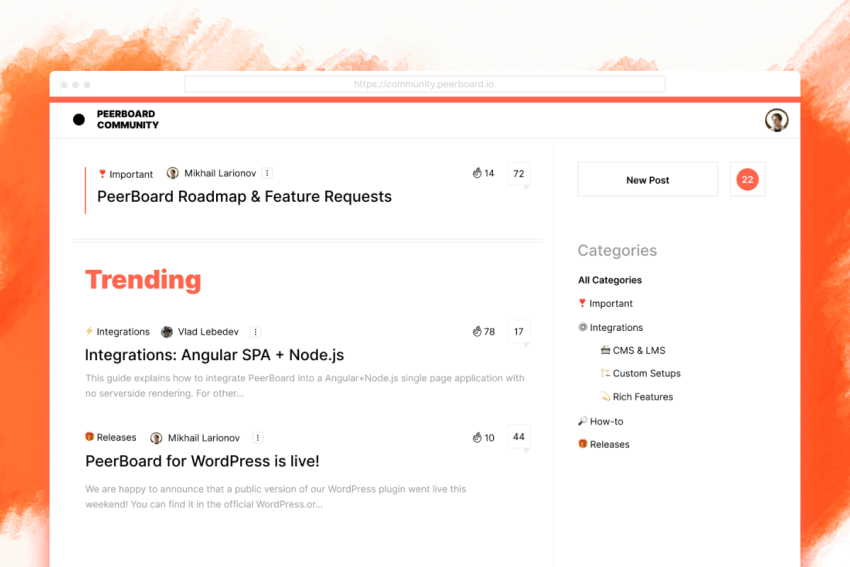 There are branched discussion threads that your members can respond to, reach, ask questions, or leave suggestions on to participate in a conversation. 
When it comes to your members' profiles, they can customize them, add taglines and avatars. You can put the community forum behind a paywall and embed it as a fully customizable page into your WordPress website. But even if you are not a WordPress user, you can use the open-source components and SDKs and integrate them into any environment (React, Node.js, Angular, and PHP).
You can purchase this software as a lifetime deal costing $59 and use it for 1 domain and 1,000 active members. If you need more, there is a lifetime deal for $118 which you can use for 1 domain and an unlimited number of active members. 
2. phpBB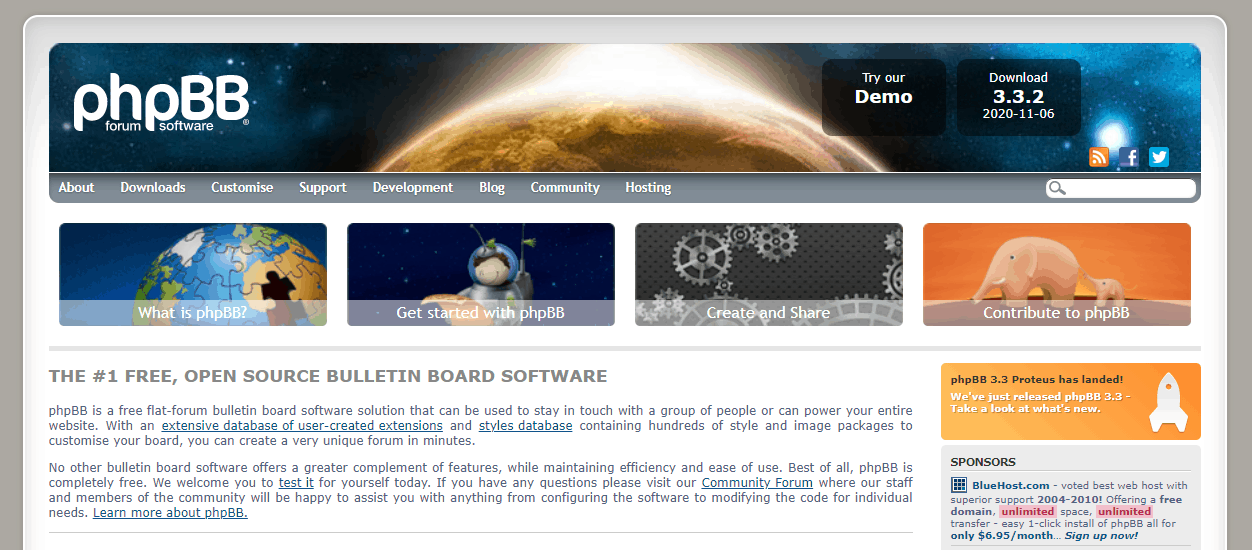 phpBB is a forum platform that lets you create boards on which your users can post messages, and you can also create internal message boards.
The platform is completely free and is essentially a flat-forum bulletin board. It has an extensive database of user-created styles and images you can add to customize your board. On top of that, your users can customize their own profiles. 
The forum platform might look a bit old-fashioned, but it works well and comes with many extensions that can improve its features.
3. Drupal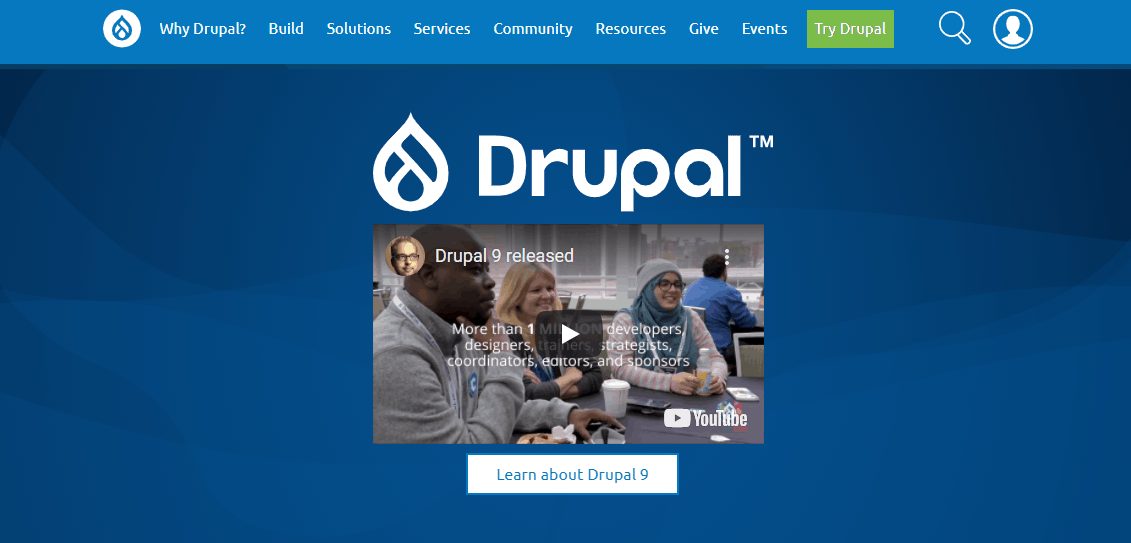 Drupal is another forum platform and a very powerful CMS system. However, it can be a bit confusing and complex if you are a beginner with no knowledge of development.
Over 40,000 modules are available to extend functionality, and 2,500 themes to modify the appearance of your forum. You don't need any extensions as the platform already includes many functionalities.
Drupal is multilingual so you can reach a global audience, and it works across all devices.
Here is a link to its documentation page that you can read through and become more familiar with the platform. 
4. Vanilla Forums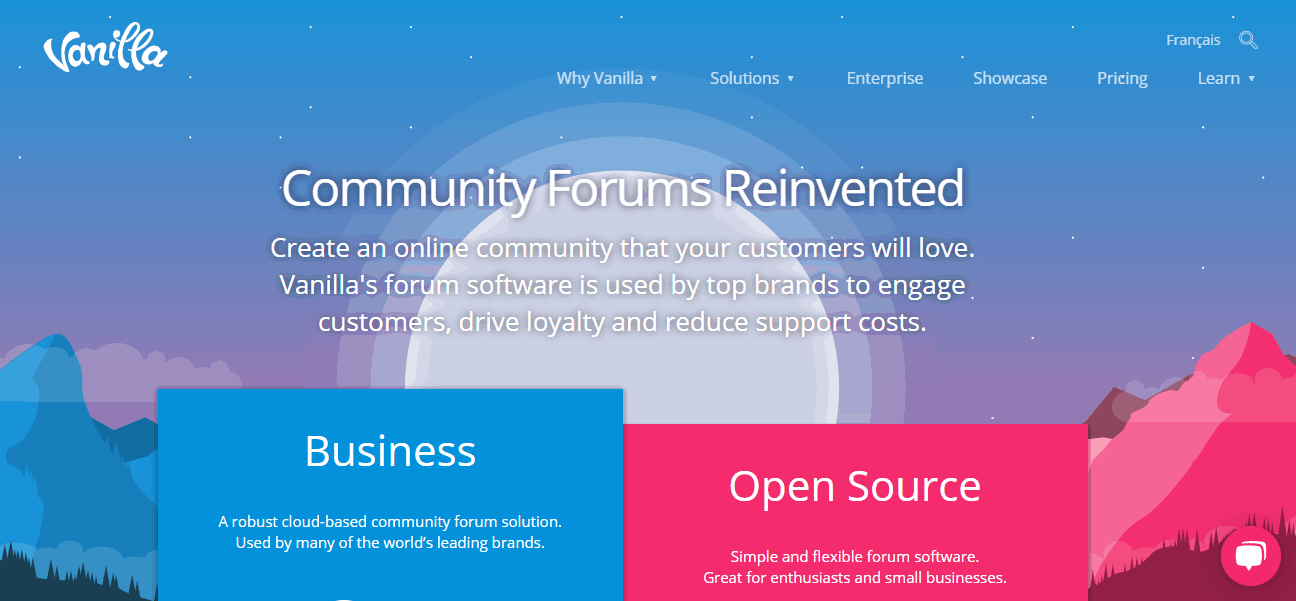 Vanilla Forums is an open-source community forum software. This software works well for engaging your audience and providing them with an amazing experience.
It allows your users to post questions and create polls. Also, members can format their posts with HTML, Markdown, or BBCode. They can add images and videos, as well as tweets and pins, which are automatically recognized.
Members can also mention each other, and the mentioned users will receive notifications. However, you are in complete control. You can view stats, manage users, and configure your account.  
The platform has a page that helps users find the best content by scrolling through it. The content shows up there if it receives positive reactions or if a moderator promotes it.
Every member gets a profile they can customize and add personal information to. Plus, there are Gravatars your users can use as their profile icons.
There are also search options so users can quickly find what they are looking for. And you can let your users create groups where they can have private conversations and schedule events.
Lastly, users can send private one-on-one messages, have discussions with multiple people, and like or share posts using the Share This plugin. 
5. Zendesk's Forum Software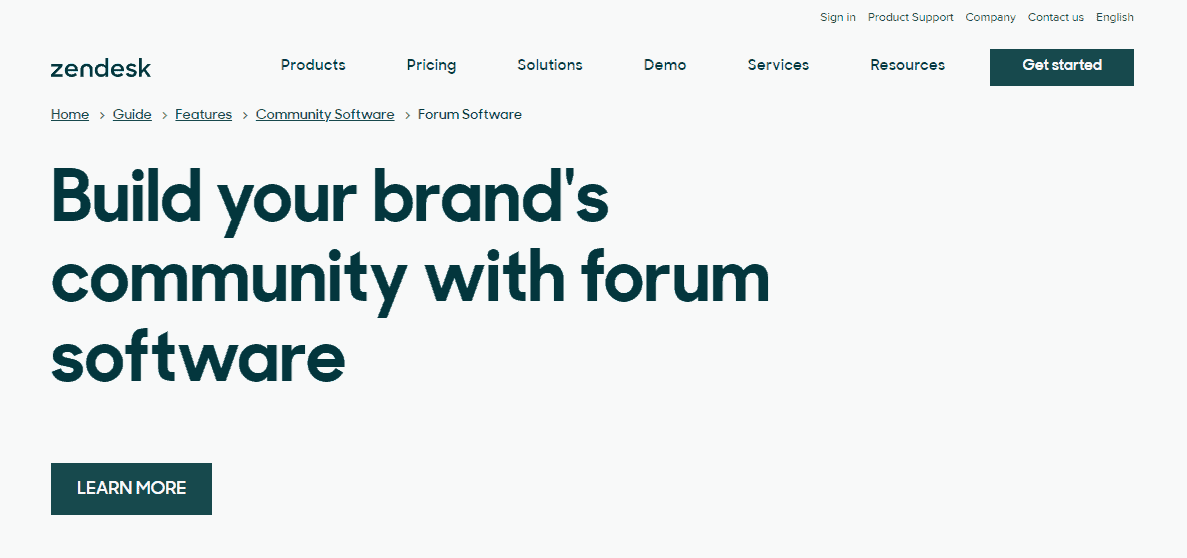 Zendesk's Forum Software is a sophisticated forum software for companies that want to build their online community. Your users can participate in discussions, post questions and answers, and leave comments.
This software works like an expandable bulletin board and it can be a valuable source of customer feedback regarding your products and services so you can see what needs to be improved. 
You can set up a help center on this platform, use and create custom themes, and have access to your user database. The platform also supports rich text, so you can have articles and comments with photos and videos. On top of that, you will have access to content history so you can see how the customer base and the knowledge base change. 
There are free and premium versions of this software so take your time to decide which one you need. 
Conclusion 
Hopefully, you found this article useful. All of the platforms we mentioned are quite good, but we would like to highlight PeerBoard as the most flexible and easy to use, especially since it has a WP plugin.
Latest posts by Marija Blazevic
(see all)
Where Should We Send

Your WordPress Deals & Discounts?
Subscribe to Our Newsletter and Get Your First Deal Delivered Instant to Your Email Inbox.
Thank you for subscribing.
Something went wrong.