"Job training can improve employee skills, boost their morale, get them invested in your business' goals. It's an important ingredient in the recipe for success."
In the corporate world, training is no longer an option. In fact, corporates who invest in training their employees see higher retention rates and better business outcomes. Around this competitive global landscape, companies are moving their training programs online to reshape the way they train.
When it comes to building a corporate training platform on WordPress, LearnDash offers an ideal solution. The functionality offered by LearnDash, coupled with a few extensions, can decrease your workload exponentially.
Corporate Training Website on LearnDash – The Tools for the Task
#1 LearnDash – As the Formidable LMS
LearnDash offers you the basic functionality to create an e-learning website. You can:
Create courses with a hierarchical structure – effectively deliver content.
Drip-feed course content to employees – to maintain a steady pace of learning.
Set course prerequisites – to define learning paths.
Create and manage Groups – to manage trainee modules.
Create quizzes and assignments – to evaluate the performance.
Award certificates – to signify course completion.
Award points and badges – to keep employees motivated.
Once LearnDash is set up, you can easily create all course content, along with quizzes and certificates.

Pro Tip: The Advanced Course Manager Extension can be used to swiftly create courses on a single screen. The Content Cloner plugin can be used to duplicate the course hierarchy.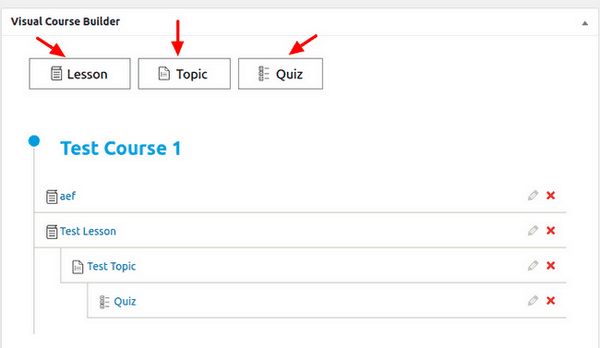 #2 Instructor Role – To Manage Multiple Courses
It's understood that you might have multiple instructors to create and manage different courses. To allow these instructors to take charge of their respective courses, you'll need the Instructor Role extension for LearnDash.
The Instructor Role plugin adds a user role "Instructor" to your WordPress website. You can create multiple "Instructors" with capabilities to create courses content and track trainee progress, thus behaving like a teacher, instructor, or guide for your trainees.
A course can be shared among multiple instructors having the same subject knowledge and also sharing the course creation tasks among instructors.
You can give the instructors a dashboard, different from the regular WordPress dashboard, thus giving the Instructors a feeling of creating courses at the frontend of the site.
Every instructor has his own dashboard access and absolutely zero access to the admin backend.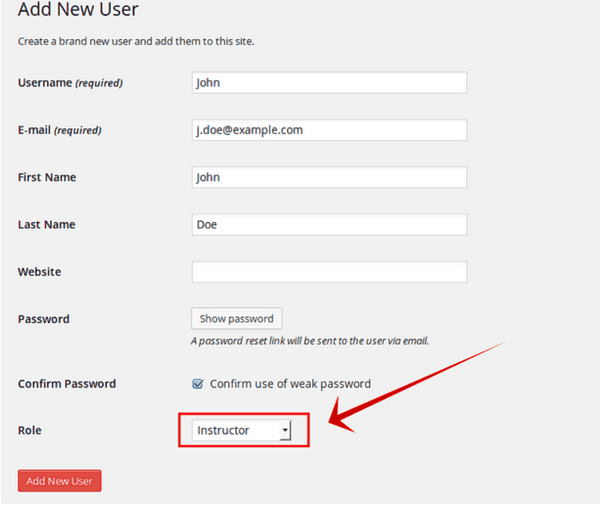 The good part is, you'll always have the highest access and the final call as the admin in your training program.
#3 WooCommerce – For Better Control on Course Enrollment
Now, in the corporate scenario, internal courses are not paid. However, if you're an independent training institute wanting to service the corporate industry, you would need to setup paid courses. Although LearnDash allows you to set a price for courses, WooCommerce offers a complete e-commerce platform. All you need to do is create a product in WooCommerce and link it to a LearnDash course.

Your product will reflect as a course and you can proceed to assign course managers and handle employee enrollment.
Pro Tip: Although WooCommerce seems optional when you have internal courses, it provides a benefit over regular LearnDash enrollment. With certain WooCommerce extensions you can:
Schedule courses  – to offer enrollment for a limited time.
Bundle courses – to simplify enrollment to multiple courses at once.
#4 Group Registration – To Simplify Group Management
In corporate training, groups and group management is essential, since training happens in batches. However, in LearnDash, the capabilities that Group Leaders and Instructors have are limited. Your trainers cannot add or remove students from Groups. Nor is it easy to bulk enroll multiple students at once.
Probably the most powerful weapon in your arsenal should be the Group Registration for LearnDash plugin. The plugin comes to the rescue when there are multiple courses and a large number of employees to be trained, and enrollment and group management poses to be a serious hassle.
You can use Group Registration for fast trainee enrollment and automatic segregation of courses for trainees and existing employees according to their job profiles. You can also assign Group Leaders to manage a set of trainees. In this case, a manager could be the group leader. Then, these leaders can select courses and auto-enroll people by bulk license selection. Group registration also provides a one-click bulk-enrollment option using a CSV file.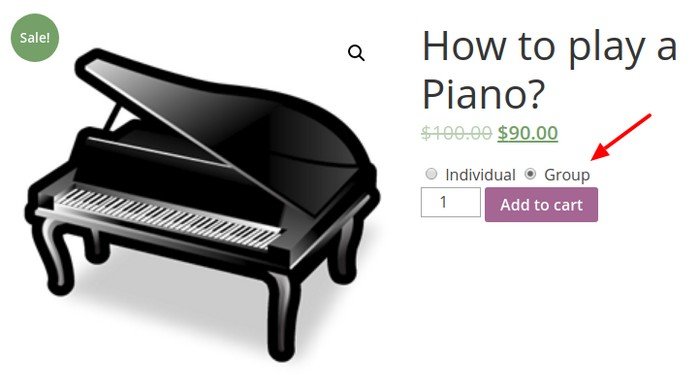 The plugin simplifies group management by sending notifications on adding or removing a member from a group, or when new users are created.
#5 LearnDash Notes – To Assist Information Retention
To not lose on on the true classroom-like experience, you can make use of the LearnDash Notes plugin. LearnDash notes allow students to jot down as the name suggests personal "notes" related to the course at hand.
The plugin helps improve information analysis and retention.
#6 eLumine Theme – For a Professional Looking Website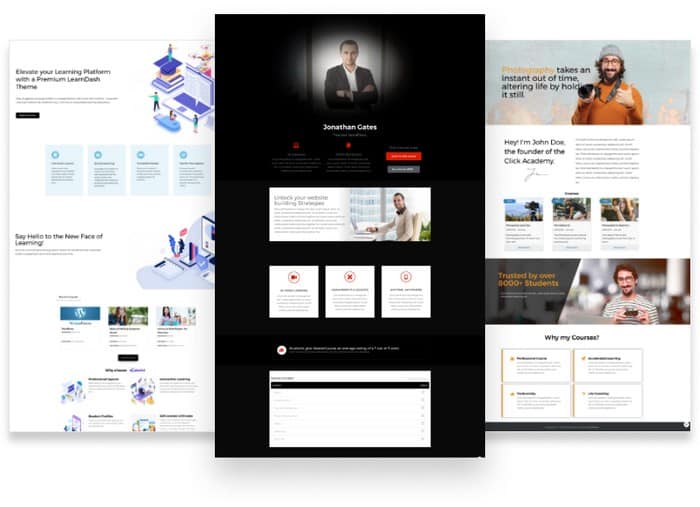 While taking care of adding the right functionality, styling can't be left behind. A point of struggle for most people setting up a training website is offering learners a seamless experience. A theme that ties together all your functionality and can offer you the options to add your own branding is perfect for the task – and the theme that works to this end is eLumine.
eLumine blends LearnDash layouts, and functionalities provided by popular LearnDash extensions to provide an engaging learning experience. You can customize the theme, with respect to colors, logo, icons, to add your own branding.
Enhanced Course Page design is known as "Swift Loading Layouts". These layouts enhance the readability of your courses and give them a great look and feel for your students to enjoy by ensuring student engagement.
In-built features like dark mode, reader mode, course navigation and more.
Ready to import starter sites for your LMS. No need wasting time setting up your site when eLumine can do it for you in just a few clicks. 3 demos, specific to three different businesses, the choice is yours to make.
Pro Tip: Instead of purchasing each extension and theme individually, you can check out the eLuminate bundle that offers a smart-buyer discount.
Wrapping Up
A corporate training system should be the right mix of functionality and engagement for employees. Since training is highly self-motivated, a platform that is interactive, fun and easy to use can facilitate the learning process. Using extensions to manage courses and simplify group enrollment can ease your management woes, and you can focus on what's important – the training process!
What is your take on Corporate Portals? Do let us know in the comments section below.

Latest posts by Editorial Staff
(see all)
Where Should We Send

Your WordPress Deals & Discounts?
Subscribe to Our Newsletter and Get Your First Deal Delivered Instant to Your Email Inbox.
Thank you for subscribing.
Something went wrong.