The global market for graphic design services is expected to reach a staggering $249.5 billion by 2022. That's a CAGR of an impressive 13% from 2018 when the industry accounted for almost $153.2 billion.
The skyrocketing growth of the graphic design industry is great news for anyone interested in opening a business in this niche. With the current strong economic growth in emerging markets, fast technological developments, and expansion in the remodeling industry, the future has never looked brighter for the graphic design sector.
For both experts and beginners in the industry, access to reliable tools for graphic design is essential. These tools provide the graphic design help you need to gain optimal exposure for your work as a designer.
So, which is the best graphic design tool for your business today? That's what we answer in this comprehensive post. By the time you're through reading, we hope that you'll have all the information you need to make an informed choice.
Below are nine graphic design tools you should consider when building your creative portfolio.
1. RelayThat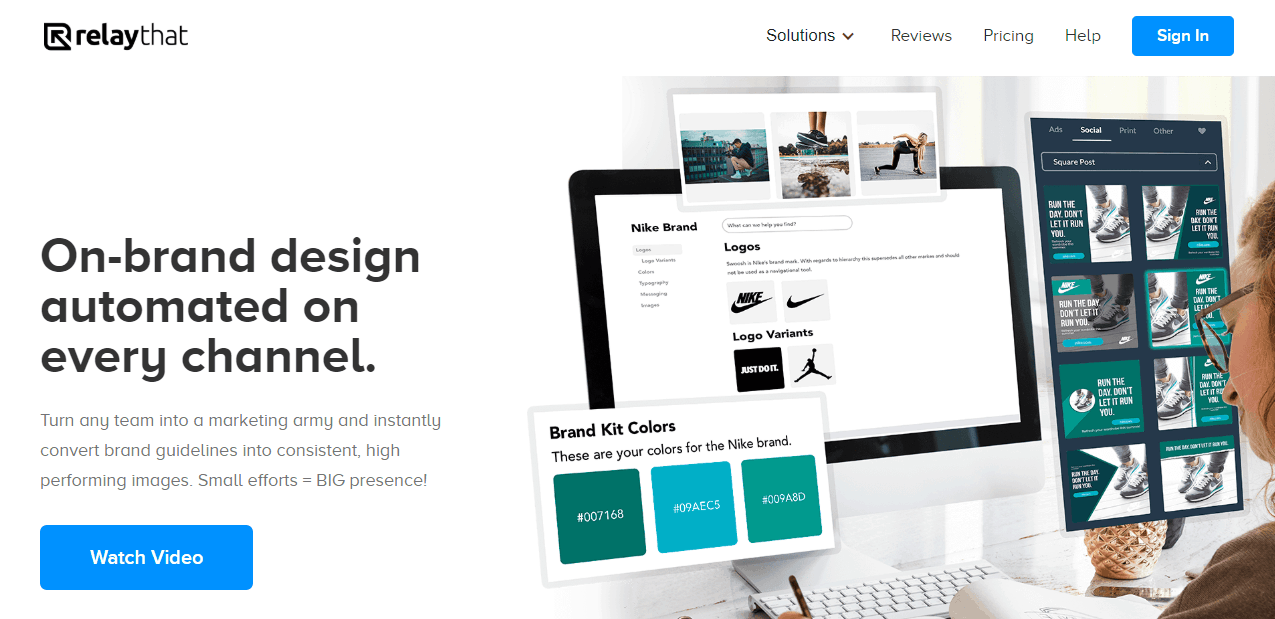 RelayThat is a popular design tool with the ultimate goal of keeping your business graphics on-brand. The software lets you create outstanding images for your business.
RelayThat can remember your logo, colors, and other design choices and automatically apply these details to your future graphics. This makes graphic design easy, consistent, and fast, even in situations where several people are creating graphics on a single team.
RelayThat is available for a lifetime fee of $49.
2. Canva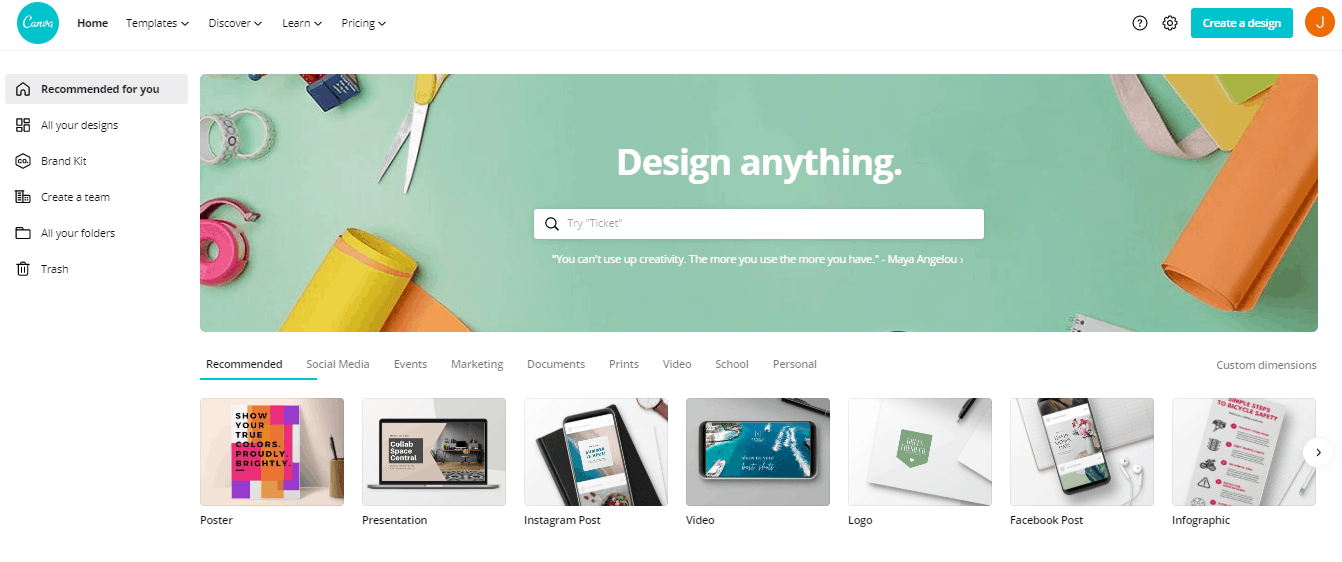 Canva is another widely popular software for both amateurs and seasoned designers. One of the reasons designers love this software is that it is easy to learn and use.
There are free versions of the tool for people who don't have a graphic design budget. However, for professional designers whose priority is high-quality work, there's a premium subscription that comes with loads of helpful features.
This premium account starts at $9.95 per month.
3. Stencil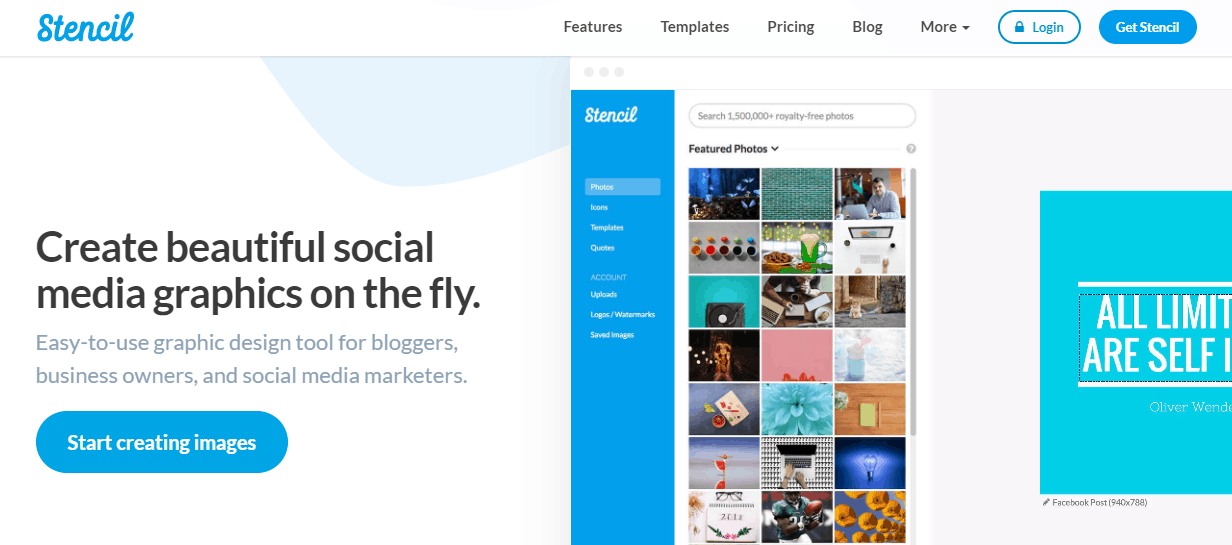 What makes Stencil popular is its speed when it comes to photo editing and graphic creation. The software has a drag-and-drop interface that allows you to create stunning designs quickly. Even better, users don't have to visit Stencil's website to begin editing; they can use the tools plugin to edit images without ever leaving their current web screen.
This software offers you thousands of top-quality stock images. Stencil also has a quote feature for designers who want to include different inspiring quote posts in their graphics. Simply browse tens of thousands of great quotes and use the ones you love without having to transcribe or research.
Stencil is available on a Freemium model, with the premium package starting at $9 a month.
4. Fotor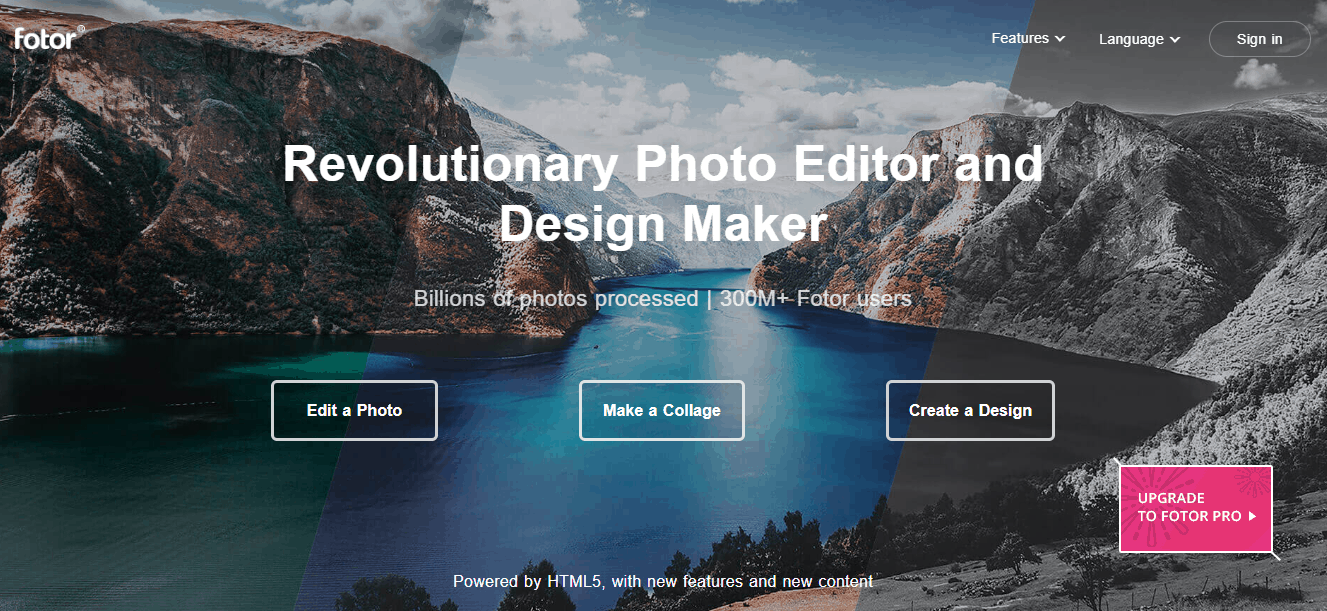 Fotor is an online photo editor and design software that provides the tools and templates you need to achieve excellent designs. It's just the software a professional designer needs when building a portfolio.
Fotor enables you to touch up photos more than most other graphic design tools out there. It's one of the most effective tools when it comes to cleaning up or tweaking images through photo reshaping and light exposure.
Designers can access thousands of templates that they can use for designing collages, logos, and social media posts. And the tool also comes with resizing and other graphic editing effects.
Fotor has a premium model, with the premium package starting at $3.33 a month.
5. Pixlr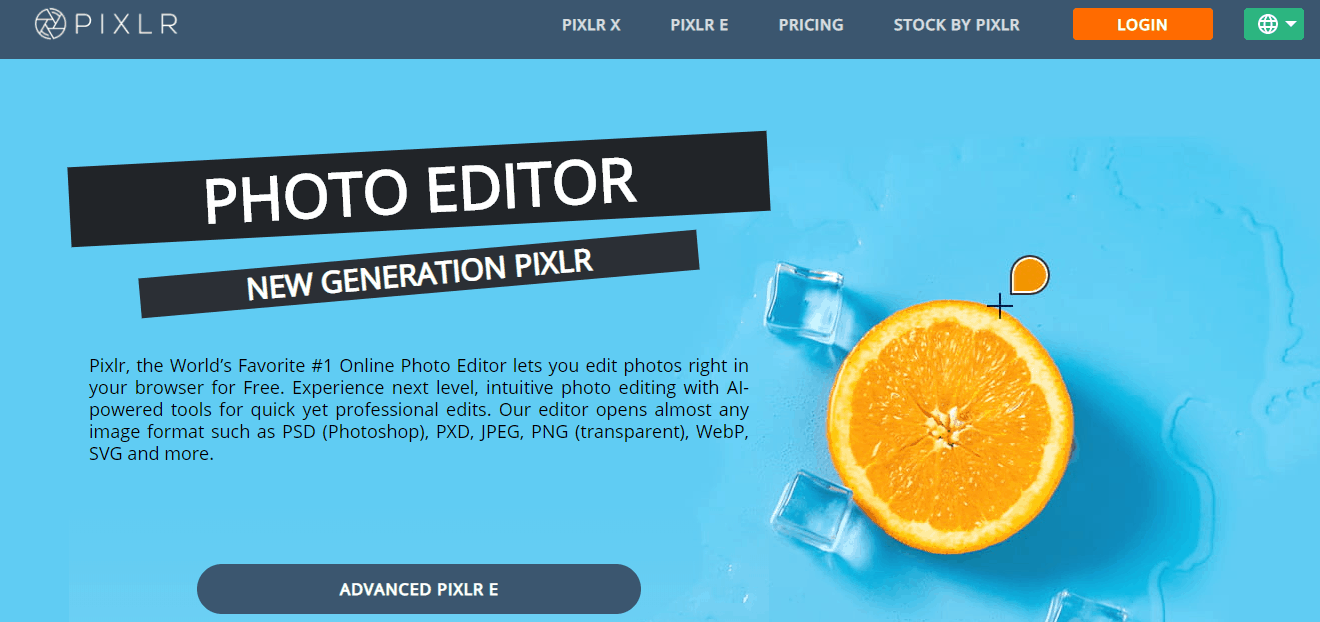 Pixlr has a solid reputation as an excellent image editing tool for online graphic design. This tool helps you to easily add text and stickers to images, remove image backgrounds, and use filters.
Once you have the software, you can start editing pictures, creating graphics, and building your marketing collateral within minutes.
Pixlr starts free, like many other online graphic design tools in this post. And the premium version starts at $3.99 per month.
6. Adobe Illustrator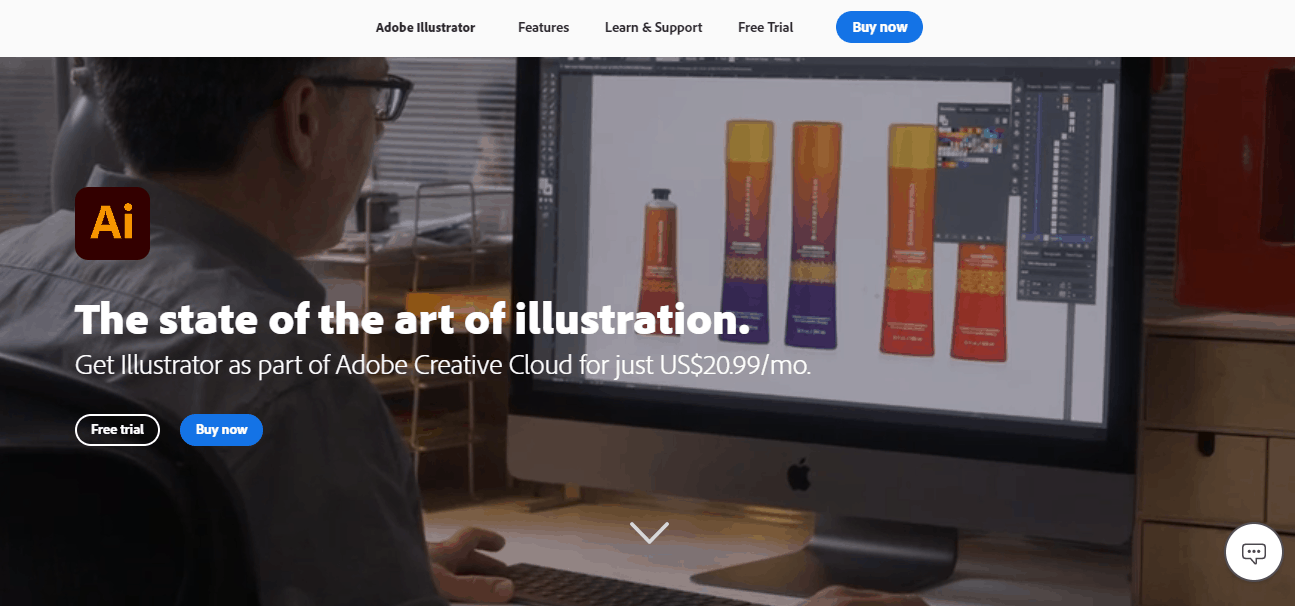 Adobe is unquestionably one of the biggest names in software, especially design software. And Adobe Illustrator is one of Adobe's main graphic design tools. The software comes with comprehensive tools that help you create stunning visuals for your brand.
Adobe Illustrator allows the user to design freehand, which instantly makes your art come alive. Additionally, you can create or upload new fonts that haven't been seen before.
Whether you're working on simple social media graphics or your brand's logo, Adobe Illustrator provides you with the creative control few other tools can.
The premium version of Adobe Illustrator starts at $20.99.
7. Adobe Photoshop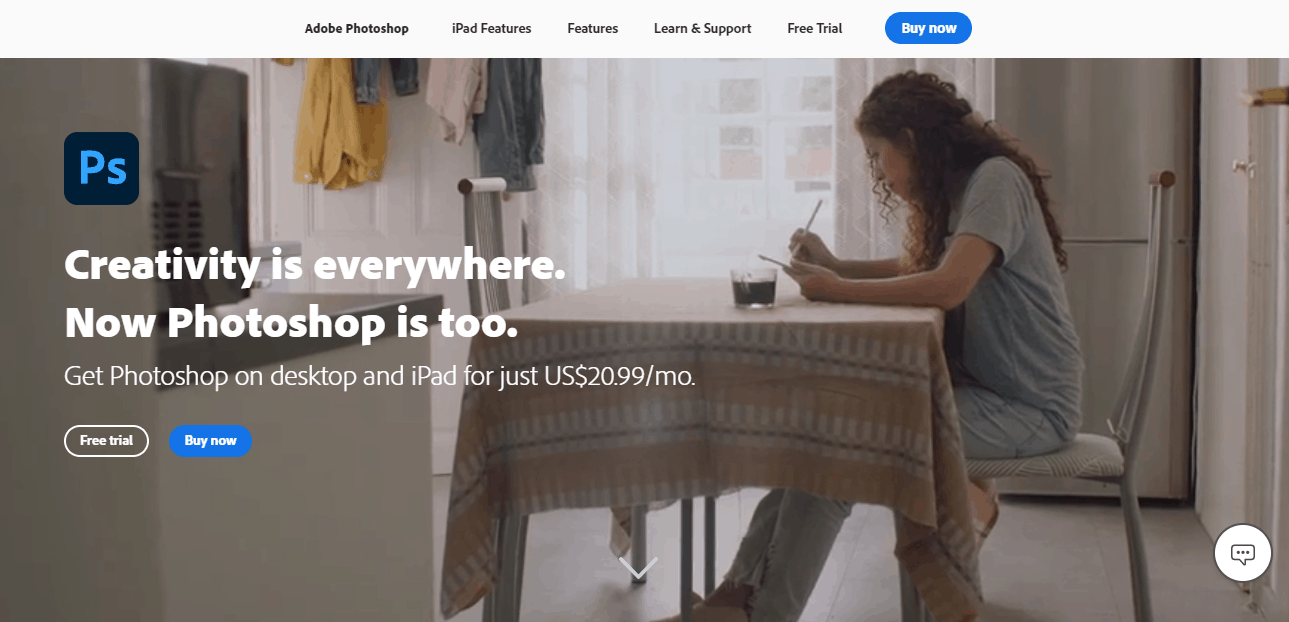 Adobe Photoshop is yet another renowned member of the Adobe Creative Suite. This software allows you exceptional image and graphic editing.
A slight setback of Adobe Photoshop is that it requires a higher learning curve compared to the drag-and-drop tools we discussed earlier. However, this tool provides a lot more functions and control. Features range from the basic ones like text overlay to the complex ones like file size control.
For years, Adobe Photoshop has been a favorite of professional graphic designers the world over. Currently, you can access a free tutorial that helps you get started with the software.
The premium version of Adobe Photoshop starts at $20.99.
8. Sketch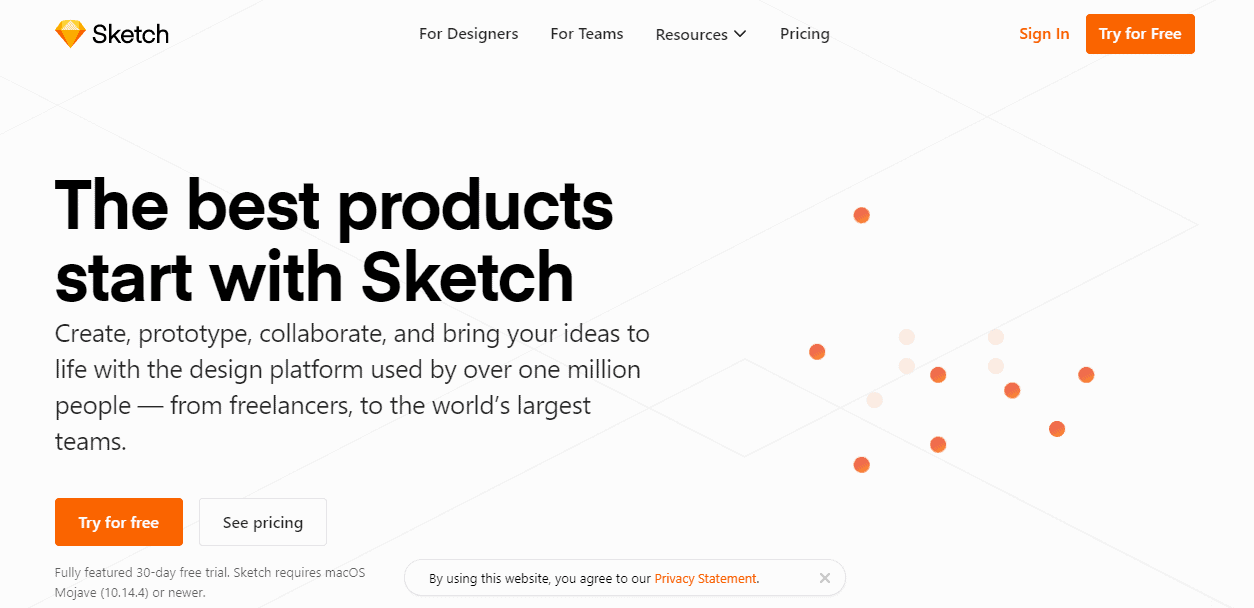 Sketch is exclusively designed for Mac users. This incredible graphic design software is considered one of the best tools on the market today. The software is especially preferred by UI and UX professionals.
With Sketch, users can create wireframes as well as clickable product prototypes.
Also, in the absence of an official Paint for Mac software like the one Microsoft includes, Sketch is one of the alternatives you can use.
The software costs $99 annually, per device.
9. Affinity Designer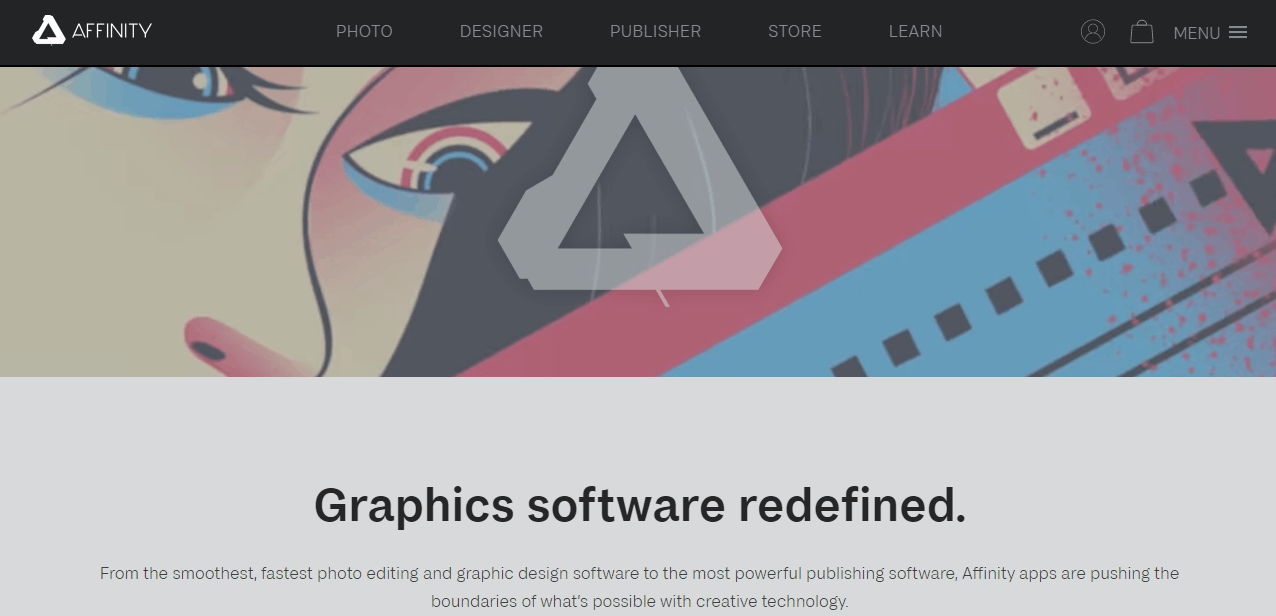 Affinity Designer is another exceptional graphic design software created for professionals. Its features are in the same camp as Adobe products. And with Affinity Designer, you can crop and resize images, overlay text, and do much more.
While Affinity was initially designed for Mac products, there's a version for Windows users too.
The software is available at a one-time fee of $49.99.
Choose the Best Tools for Graphic Design
As you can see, there are numerous tools for graphic design that can help increase recognition for your work. The choice of which tools to use ultimately comes back to your priorities and, of course, your budget.
Would you like to read more great content on graphic design? Please keep visiting our blog.

Latest posts by Editorial Staff
(see all)
Where Should We Send

Your WordPress Deals & Discounts?
Subscribe to Our Newsletter and Get Your First Deal Delivered Instant to Your Email Inbox.
Thank you for subscribing.
Something went wrong.