The most indispensable element for an online business is "Leads". A lead will make sure that you'll get a potential customer at the end of the day. This is the reason why every business organization plans and executes a plan to generate as much as lead they can.
Lead is a source to make potential customers which make bread and butter of a company. Even in blogs, subscribers work as leads which make them visit the website on a regular basis. Lead is directly associated with the website's conversion rate. A website with a high conversion rate always has an efficient way to generate quality leads.
In this post, I am going to provide you some tricks that will make sure that you generate quality leads to ensure a hike in the WordPress website's conversion rate.
Let's get started and see the top ideas you probably missed to increase your WordPress website conversion rates.
Make Use of Pop-ups and Slide-in Forms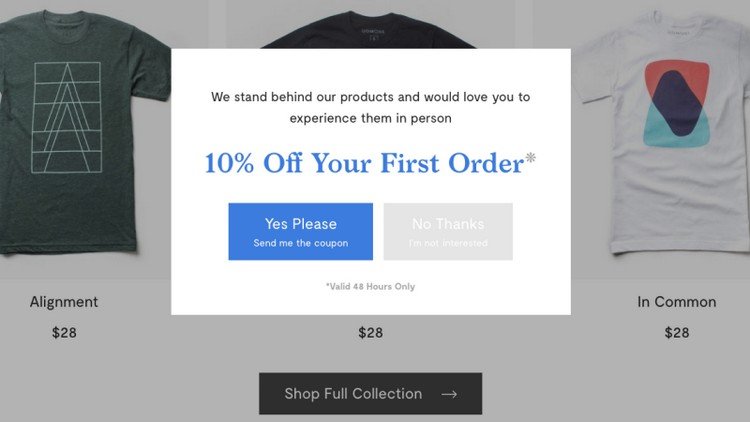 When a visitor enters your blog or business website they were seeking something. Until their curiosity quenches, they stay on your WordPress website and after that, they exit. Now, as a blogger, I should say that after their exit there are some chances that he will return to your website and there are even more chances of not.
To increase the chances of their return, you must make use of the interactive slide-in forms or pop-ups. These forms will probe them for their email ids in exchange of either some freebie or a notification feature every time you update content in your website. This method most of the time works very well while generating a lead for better conversion rates of a WordPress website.
You can make use of WordPress plugins such as OptinMonster. This plugin is considered to be one of the best lead generation tools for a WordPress website. It is featured with an exit-intent technology, which tracks the position of the pointer of the visitor. When the pointer leaves the browsing area of the website, it triggers the slide-in or the pop-up form in front of the visitor.
If you use OptinMonster and have an eCommerce store. This article on how to use an abandoned cart email strategy can be of great use to bring back potential customers to your website.
You can also design the forms to make it attractive and eye-catching so that the visitor take that seriously and generate the lead successfully.
Make use of LinkedIn's Publishing Platform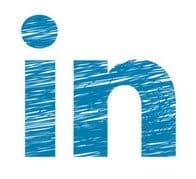 Do you know, there are more than 460 million users in LinkedIn. These numbers make this platform full of potential leads.
LinkedIn's new publishing platform gives ample of opportunity to create engaging content which is shareable and can easily drive traffic to your WordPress website. The best part is the rate of conversion of LinkedIn's publishing platform is higher than both Twitter and Facebook.
All you need is to create engaging and compelling content, publish insights, and other content that are valuable to your target audience. This will give you their attention and these are the most potential lead that will increase your conversion rate astoundingly. So, make sure to use LinkedIn's publishing platform and nail the conversion rates for your WordPress website.
Never Ever Mention the Word "SPAM"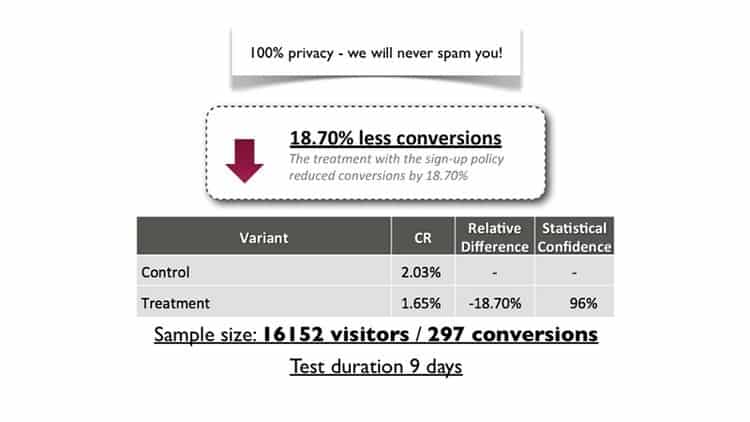 Michael Aagaard from Unbounce mentioned in one of his posts that Using the word SPAM in your CTA can decrease your conversion rate by 18.70%. That's a huge difference mate. He explained very deeply, how A/B Testing of a CTA page with simple Signup button and with the phrase "We will never spam you" got a failed result with a decrease of 18.70% in the conversion rate.
So, when you're designing a landing page or an optin form, avoid using the phrase "SPAM", instead of that you might want to use some general words such as "We will not disclose your details".
The same study also showed that the phrase "We will never spam you" increase the conversion rate by 19.47%. I guess you get the point I want to make? So, start implementing it.
Produce an Engaging Video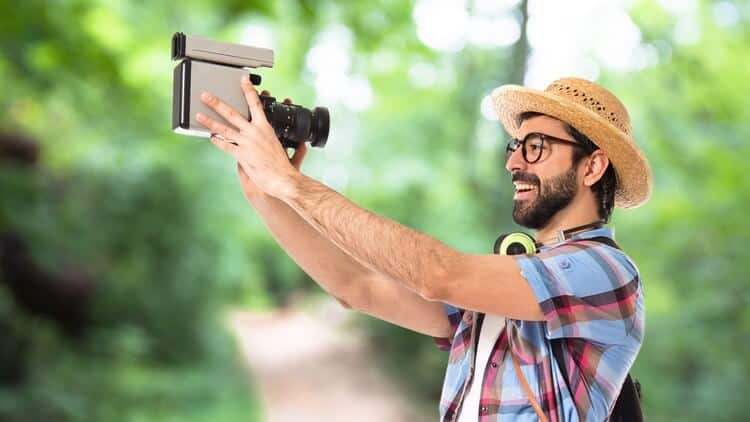 Videos have a distinctive reliability over the wordy content. Yes, content is irreplaceable, but still, videos have their distinctive place which can impact a lot of us.
Why? Because 65% of us are visual learners. In spite of just visual learners, most of us are voracious video learners. This gives the video even more credibility. Again, in the studies of Unbounce's Jennifer Pepper, video interpreter can generate leads at up to 33% which is a relatively high number for conversion rate.
You don't have to make the video typical or messy (I am a CR7 Fan!!!). A simple descriptive video can do the trick. And as it is easy to make, you can try and test as much as you want.
Wrapping up
So, these are the 4 tips that can help you to generate leads and increase your WordPress website's conversion rates. All you need to do is, follow these steps.
Make use of Pop-ups and Slide-in Forms.
Make use of LinkedIn's Publishing Platform.
Never Ever Mention the Word "SPAM".
Produce an Engaging Video.
I hope you like my views on this topic. Please leave a comment and share your thoughts. I would appreciate all the new thoughts. Till then, cheers!!!
Latest posts by Jason Daszkewicz
(see all)
Where Should We Send

Your WordPress Deals & Discounts?
Subscribe to Our Newsletter and Get Your First Deal Delivered Instant to Your Email Inbox.
Thank you for subscribing.
Something went wrong.