In today's digital age, many employees spend the majority of their workday seated behind a computer screen. While this setup offers undeniable convenience, it can also pose challenges to employee happiness and well-being.
One often overlooked aspect of this challenge is the importance of natural lighting. In this blog post, we'll explore how ensuring adequate natural lighting can contribute to keeping employees happy and productive in a computer-centric work environment.
The Importance of Employee Happiness
Before we delve into the role of natural lighting, let's briefly highlight why employee happiness is a paramount concern for employers. Happy employees are not only more engaged and motivated, but they are also more likely to stay with a company long-term.
Additionally, they tend to be more productive and contribute positively to the workplace atmosphere. So, keeping your computer-bound employees happy isn't just a matter of altruism; it's a smart business move.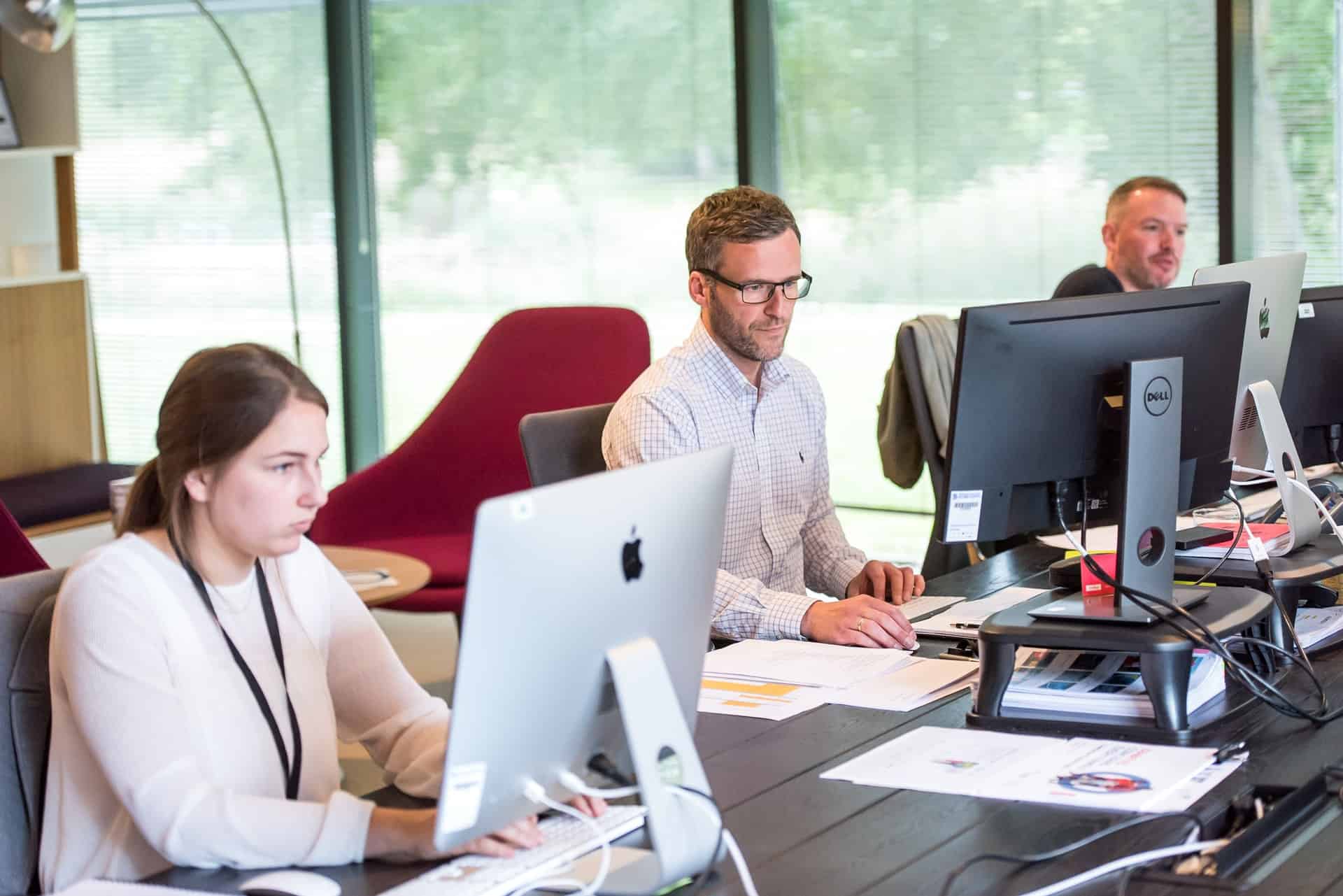 The Impact of Natural Lighting
Boosted Mood and Mental Well-being
Exposure to natural light has a profound impact on our mental health and overall well-being. It stimulates the release of serotonin, often referred to as the "feel-good" hormone, which can help reduce stress and anxiety. By ensuring your employees have access to natural light, you're creating a happier and more relaxed work environment.
Increased Productivity
Natural lighting has been linked to improved productivity and concentration. Employees who are exposed to natural light tend to work more efficiently and make fewer errors. It's also known to help regulate the body's circadian rhythms, reducing the chances of afternoon energy slumps.
Enhanced Creativity
Natural light can stimulate creativity. The dynamic changes in natural light throughout the day can inspire fresh perspectives and ideas. Encouraging creativity is crucial for problem-solving and innovation, which are often key aspects of computer-centric roles.
How to Ensure Adequate Natural Lighting
Now that we understand the importance of natural lighting, let's discuss how you can ensure your computer-bound employees receive the right amount of it:
Optimise Office Layout:
When designing or renovating your office space, consider placing workstations near windows or using glass partitions to allow natural light to penetrate deeper into the workspace.
Use Adjustable Lighting:
Install adjustable lighting solutions that mimic natural light, such as circadian rhythm lighting systems. These can change in colour and intensity throughout the day, providing a natural light experience even in windowless areas.
Encourage Breaks Outdoors:
Encourage your employees to take short breaks outside, especially during daylight hours. A quick walk or a few minutes in the sun can do wonders for their mood and energy levels.
Flexible Work Arrangements:
If possible, allow employees to work remotely from home or other locations where they can access ample natural light. This flexibility can significantly improve their overall work experience.
Regular Maintenance:
Ensure that windows and other sources of natural light are clean and unobstructed. Dusty windows or dirty glass can significantly reduce the amount of light that enters the workspace. Consider hiring a commercial window cleaner to maintain the cleanliness of your office windows regularly.
Additional Strategies for Employee Happiness
While natural lighting plays a crucial role in enhancing the well-being of computer-bound employees, there are several other strategies you can employ to ensure their happiness:
Ergonomic Workstations:
Ensure that employees have comfortable and ergonomic workstations. This includes adjustable chairs, well-positioned monitors, and ergonomic accessories to prevent discomfort and strain during long hours at the computer.
Regular Breaks:
Encourage employees to take regular breaks to stretch, walk around, and recharge. Implementing the Pomodoro technique, which involves short, frequent breaks, can help maintain focus and reduce burnout.
Open Communication:
Create an open and inclusive work environment where employees feel comfortable sharing concerns and feedback. Addressing their needs and concerns shows that you value their well-being.
Professional Development:
Offer opportunities for skill development and career growth. When employees see a path for advancement, they are more likely to stay engaged and satisfied in their roles.
Health and Wellness Programs:
Consider implementing wellness programs that promote physical and mental health. This can include yoga or meditation classes, gym memberships, or access to counselling services.
Recognition and Appreciation:
Regularly acknowledge and appreciate the efforts and achievements of your employees. Recognition boosts morale and reinforces a sense of belonging within the organisation.
Flexible Work Arrangements:
Beyond remote work, consider flexible work hours or compressed work weeks. This allows employees to better balance their work and personal lives, reducing stress and increasing job satisfaction.
Team Building Activities:
Organise team-building events and social gatherings. These activities can foster camaraderie among colleagues and improve workplace relationships.
Clear Expectations: Set clear expectations and goals for each employee. When employees know what is expected of them, they are more likely to stay motivated and engaged.
Well-Designed Workspace:
Aside from natural lighting, invest in a well-designed workspace that reflects your company culture and promotes collaboration and creativity.
Conclusion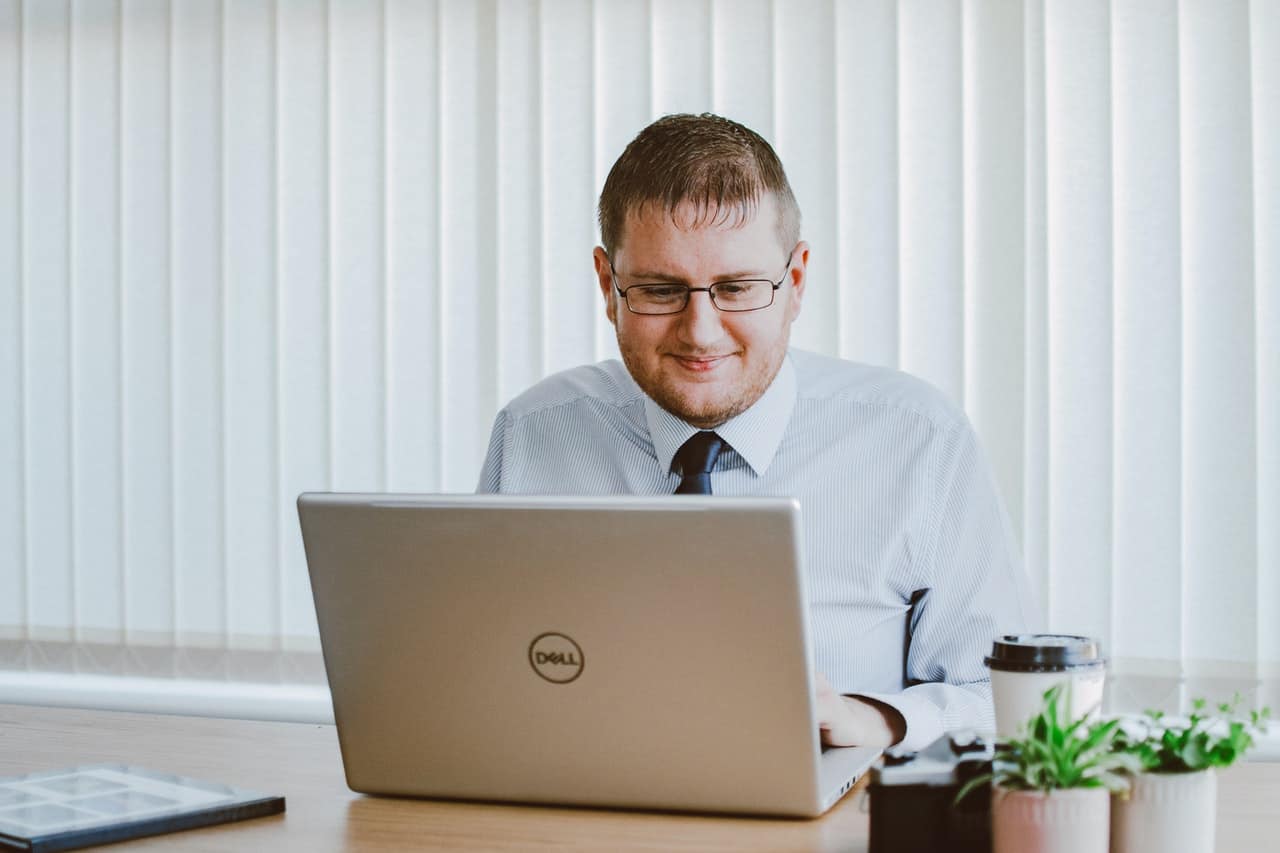 Keeping employees who spend their days behind a computer happy and engaged is an ongoing process that requires a holistic approach. While natural lighting is a key component of this strategy, it's important to combine it with other initiatives that address physical, mental, and emotional well-being.
Ultimately, a happy workforce is one that feels valued, supported, and empowered to excel in their roles. By incorporating a mix of strategies, including natural lighting, ergonomic workstations, open communication, and recognition, you can create a workplace where your computer-bound employees thrive, remain loyal, and contribute to the success of your organisation. Remember that a contented workforce is not just a reflection of a company's values but also a driver of its future prosperity.
Where Should We Send

Your WordPress Deals & Discounts?
Subscribe to Our Newsletter and Get Your First Deal Delivered Instant to Your Email Inbox.
Thank you for subscribing.
Something went wrong.