SEO (Search Engine Optimization) is the process of maximizing a website for search engines, which entails a collection of tactics targeted at organically boosting the traffic to a website while also enhancing the site's effectiveness.
Search engines are used by people to find information or answers to questions they are interested in. Your website must contain relevant, detailed, and valuable content for the keywords you want to appear in search results since this will improve page traffic and, as a result, the popularity or relevance of your website on search engines.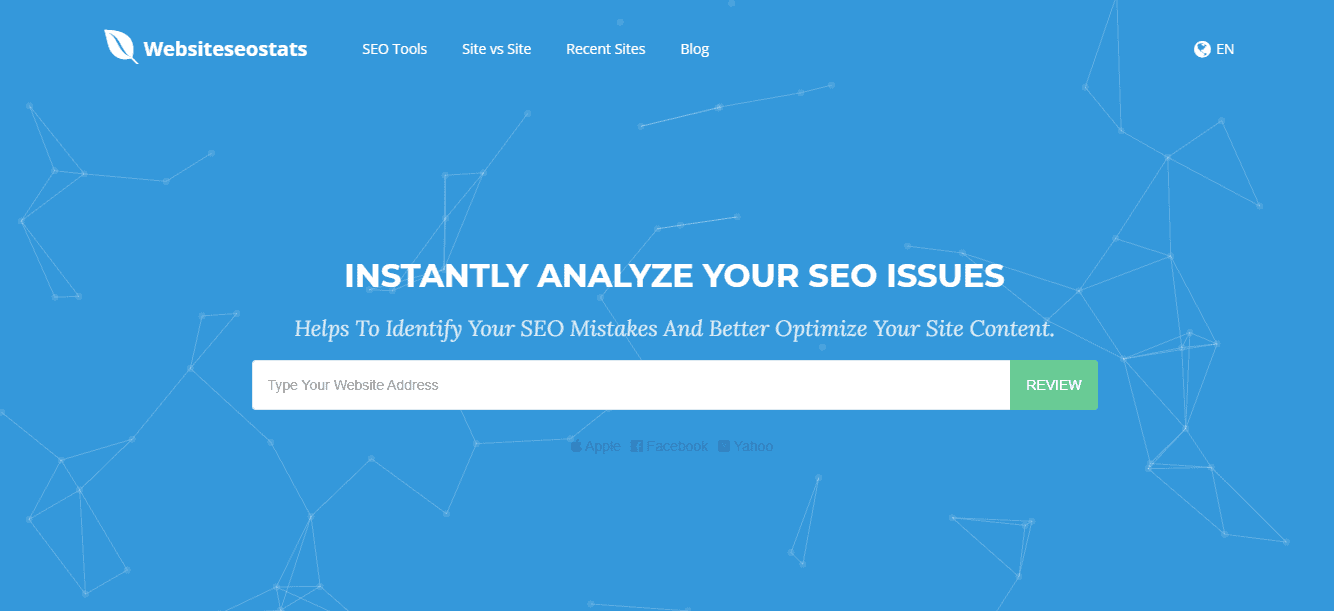 Therefore, Websiteseostats is a platform that can help you get an in-depth analysis of your website. Perform as many analyses as you want on their most web hardware. It's simple to see how far you've come and work you've done in the past, thanks to reports that have been saved.
In addition, a great part of having a successful website, is having amazing hosting provider that gives you what you need. One thing that sets WPMU DEV's hosting platform apart, is that as well as having all the hosting features you'd expect – it also comes built-in with 7 pro WP plugins – covering performance, security, backups, and more. Get 20% off any of their plans here.
Title Tags, Meta Description, Meta Keywords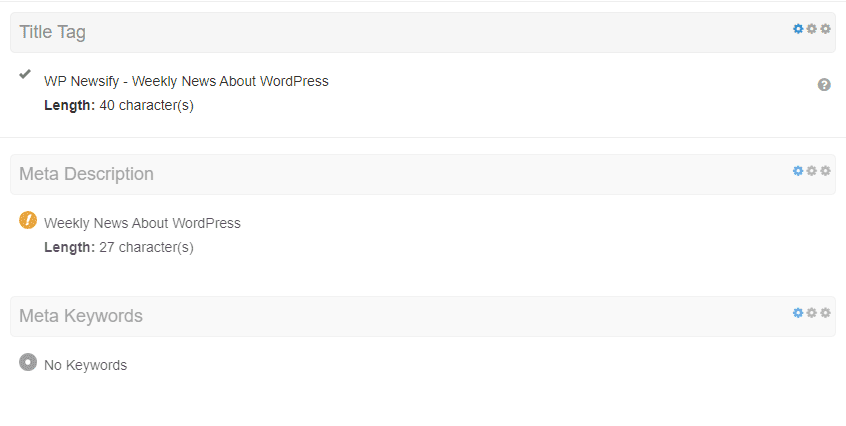 Your title tag should ideally be between 10 and 70 characters long, including spaces. Make sure your title is clear and includes your primary keywords. Also, make sure each page has its title. Between 100 and 300 characters are included in meta descriptions, giving you control over how your web pages are represented and shown in search results.
Furthermore, make sure each of your web pages has a meta description that is explicit and includes your most relevant keywords. Employ an engaging message with a clear call to action in your meta description to increase click-through rate.
So, meta keywords are a form of the meta tag. They appear in the HTML code of a website page. Their mission is to help search engines understand the page's topic. However, Google is unable to make use of meta keywords.
Keywords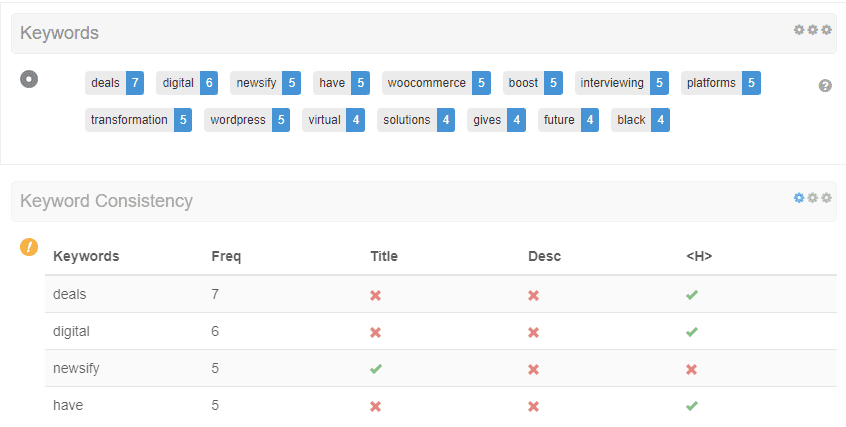 This Keyword Cloud indicates the frequency ofof keywords on the page. It is critical to conduct keyword research to better grasp the terms that your target audience uses. Also, a variety of keyword research tools are accessible online to assist you in determining which keywords to focus on.
Moreover, the Keyword Consistency chart emphasizes the necessity of maintaining consistency in your keyword usage. Make sure to include a keyword in some or all of the following: page URL, page content, h1 tags, meta description, footer tag, alt text attributes, hyperlink anchor text, and connection anchor text to boost your chances of ranking well in search results for a given keyword.
XML Sitemap

A sitemap is a list of URLs that are easily accessible and can include information such as your site's most recent updates, frequency of changes, and relevance of the URLs. We recommend creating an XML sitemap for your website and upload it to both Google Search Console and Bing Webmaster Tools. It allows search engines to scan the site more intelligently. It's also a good idea to include 's locationyour sitemap's location in your robots.txt file.
A robots.txt file limits the access of web-crawling search engine robots and prevents them from visiting specific directories and pages. It also defines the location of the XML sitemap file. By selecting Robots.txt Tester under Crawl in Google Search Console, you can check for issues in your robots.txt file, enabling you to choose specific pages to ensure Googlebot has the necessary permissions.
Domain Info/Registration/WHOIS Data
Newer domains struggle to get indexed and rank well in search results for the first several months, depending on the other elements that contribute to the overall ranking. So, consider purchasing a domain name that has been previously owned by someone else. You may register your domain for up to ten years. While doing so, you will demonstrate to the rest of the globe that your business is serious.
Also, you can use WHOIS domain information to find the correct contact for any domain registered in the WHOIS database. AA Whole lookup finds the administrator contact information, billing contract, and technical contact for each domain name listing or IP address in the WHOIS database for each domain name listing or IP address in the Whois database.
Google Index
Google Index is the total amount of pages they've found on the website. A low score could suggest that bots are unable to find your webpage, which is often the result of poor site layout and backlinks, or that you are unintentionally stopping bots and google search from scanning and processing your content.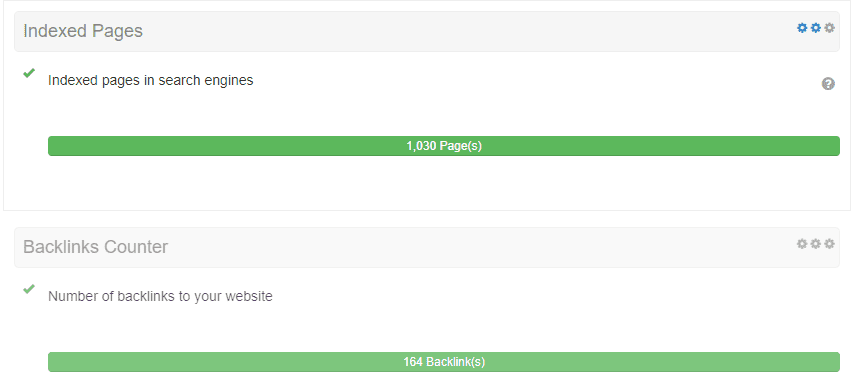 Backlinks
Backlinks are hyperlinks from other websites that point to your website. They function similarly to letters of recommendation for your website. Because this is an essential aspect of SEO, you should have a plan to boost the quality and number of backlinks.
PageSpeed Insights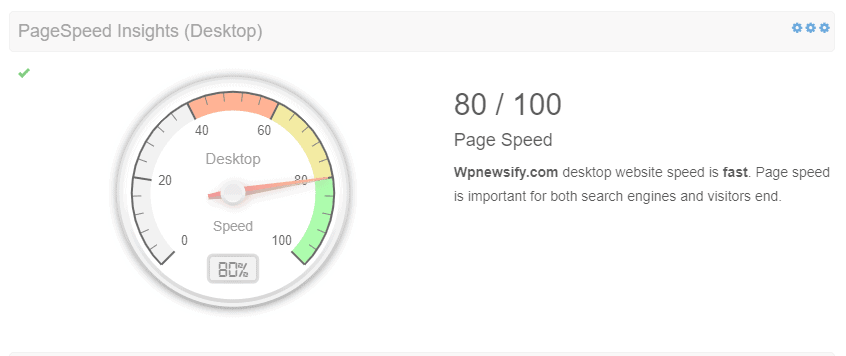 PageSpeed Insights (PSI) evaluates a page's performance on mobile and desktop platforms and makes recommendations for improving it. It also gives information about a page from both the lab and the field. Because it is collected in a controlled setting, lab data is helpful in diagnosing performance problems.
However, likely, it will not represent real-world bottlenecks. Field data helps record authentic, in-the-moment user experience, but it offers a smaller metrics collection.
Custom 404 Page

Whenever a visitor comes to your site and gets a 404 Page Not There error, you're on the brink of losing the client you worked long and hard to get through browsers and third-party backlinks. You can reduce the number of lost visitors due to 404 errors by creating your own unique 404 error page.
Conclusion
Any website's goal should be to be found not only by name but also by keywords that are relevant to the company. Both on-site optimization and off-site optimization are necessary for SEO optimization of a website.
For a website to achieve a higher position on search engines, it is crucial to make a long-term investment in SEO. With Websiteseostats, you can do precisely that.
Latest posts by Antonia Zivcic
(see all)
Where Should We Send

Your WordPress Deals & Discounts?
Subscribe to Our Newsletter and Get Your First Deal Delivered Instant to Your Email Inbox.
Thank you for subscribing.
Something went wrong.