Online presence has become a prerequisite for a successful business today. The number of companies that operate solely out of a physical store is getting smaller by the minute. Since the pandemic, people expect businesses to offer them at least the option to see their products, services, and prices online.
Due to widespread internet access and rapidly advancing technologies, digital buyers are more frequent than ever. In 2020, there were over 2 billion people who made purchases online before the pandemic started. As a result of COVID-19 and related restrictions, the e-commerce market grew by 25%.
It means that, for your business to get a chance to succeed on the market, you need an online presence. However, while this offers you a much broader reach and potential for growth, it also comes with its challenges. Online businesses require tons of attention, management, and more.
In addition, since you need a lot of tools and software to run and manage a successful website, you also need a platform that will hold all of those tools. WPMU DEV's all-in-one WordPress platform combines multiple tools and licenses into one – allowing you to save money and streamline your development workflow. Get 20% off any of their plans.
We're talking about inventory management, shipping and tracking, payments, and product data. All this can be challenging, if not impossible, to do manually and on your own. That's where POS systems come into the picture.
Used by many businesses today, Point of Sale systems combine hardware and software to make all of the above easier. So, in this article, we'll explore your options for integrating the data your POS system holds into your website. By its end, you'll know how to integrate it for seamless and simultaneous work.
What Is a Point of Sale System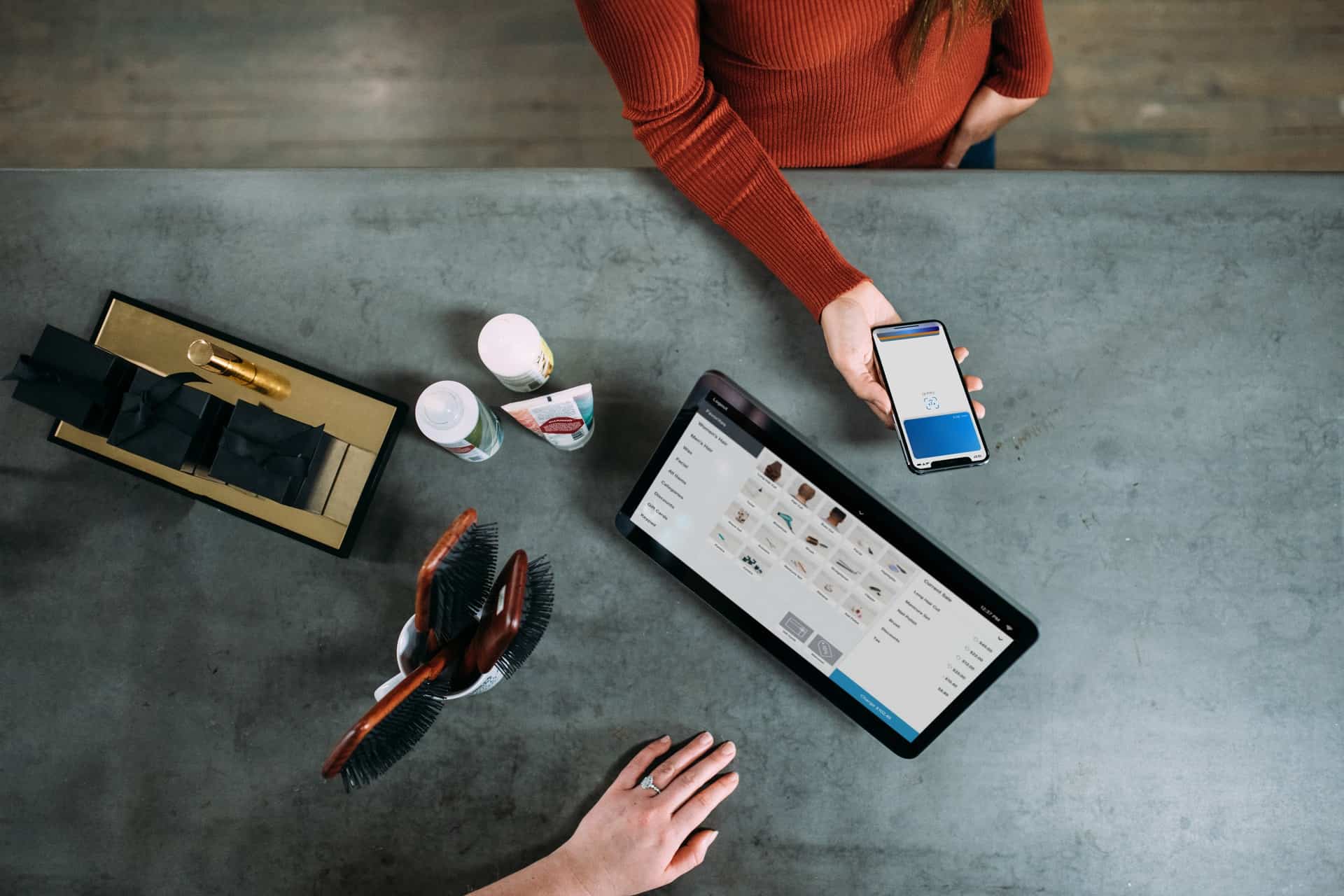 POS systems provide data such as the time and place when a transaction occurs. It generates receipts and reports and provides an accurate and organized system for e-commerce businesses. As a result, the workings of a business run more smoothly, and companies have instant access to accurate data related to management, inventory, and products.
Just imagine a glorified virtual cash register for your online business. You have your receipt printers, barcode scanners, check readers, and card readers on the outside. On the inside, you have a feature-rich software that collects and analyzes the data, gives you updates and reports, and reminds and recommends future actions.
Of course, the functions of your POS software will depend on which one you pick for your business. Before we jump to integration into your WP site, let's focus on choosing the right one.
Choosing the Perfect Inventory Management Tool for Your Business
There are just so many types of POS systems available nowadays. Some are much simpler, while others offer a plethora of features. If you are looking for the best inventory management tools, you need one like LightSpeed to handle the essential data for your business.
It isn't enough just to have a POS system in place. Your choice must be accessible, secure, as well as offer you a variety of great features that will make your life and work easier.
Here is what an advanced POS system should do for you:
Offer an omnichannel experience, i.e., connect all the resources from your website to your physical retail store
Integrations with important technology, including your WordPress website
Efficient inventory management with features ranging from calculations to real-time analysis
Simple use so that you as well as your team can manage it with ease
Different payment gateway options include cards, e-wallets, bank transfers, and more.
Employee tracking and management
Detailed and accurate reporting
If you are at a point where you have your POS data ready, it's time to integrate it with WordPress. Let's discuss your options for this next step now.
Integrating Your POS Data into WordPress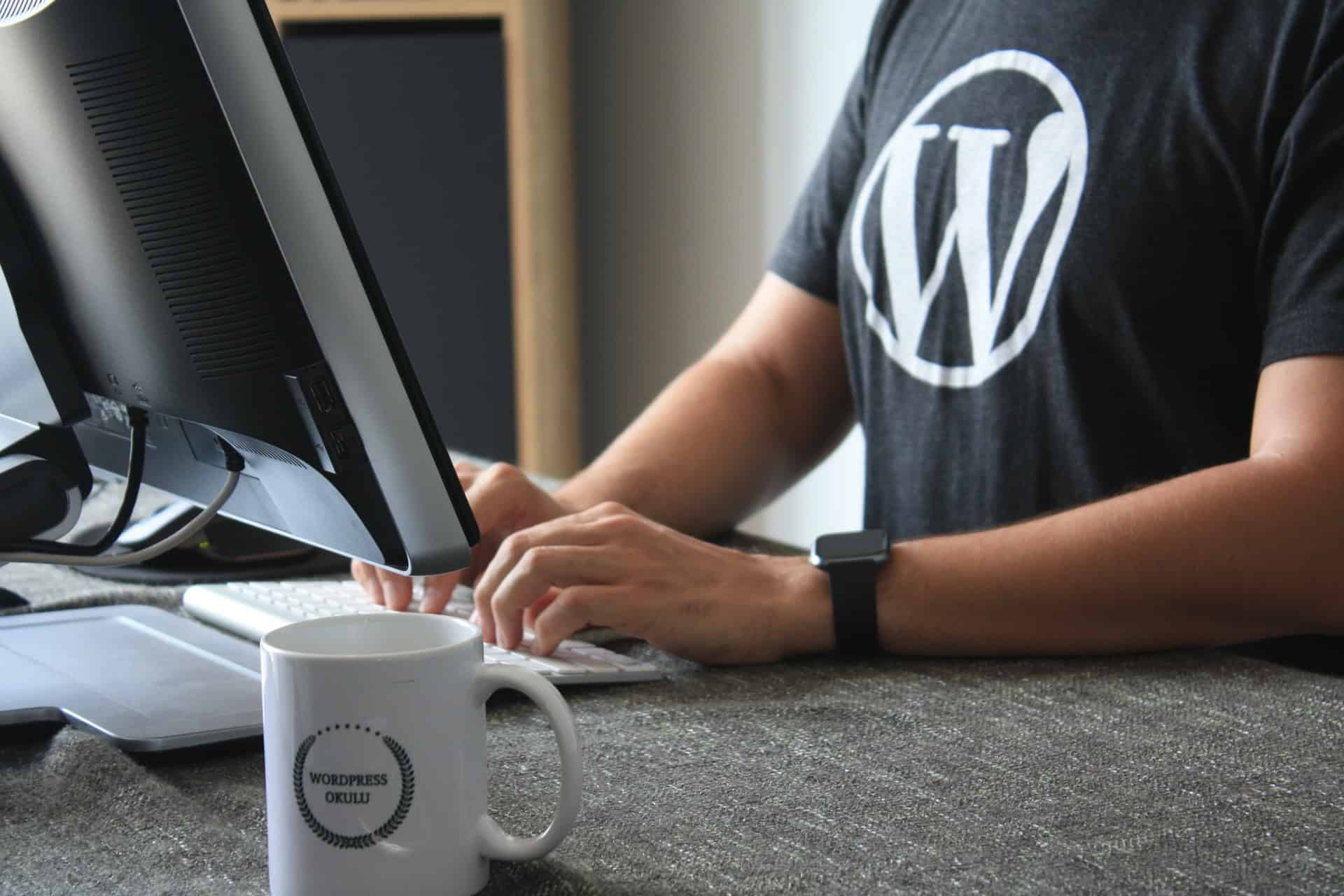 Not many tools can help you achieve this, but some can make it very fast and easy. At this point, it all comes down to the integrations available in your management tool. You have completed the first step if it can be integrated with WordPress.
Once you integrate POS to your site, you'll have a frontend interface for your store, one connected to orders, customers, inventory, and other data. For this, you'll need some plugins but first, let's go through the steps of using any of the plugins described below:
Step 1: Choose and install one of the POS integration options for WP below.
Step 2: Activate the plugin.
Step 3: Create the interface, add products and categorize them.
Step 4: Connect the data from your online store to the POS system with API credentials.
Keep in mind that, depending on your choice for a plugin, the checking out process can differ, and they can support various external devices like barcode scanners and printers.
Still, the setup process goes like this in most cases. Now, let's look at the popular WP integration options for you.
Lightspeed POS Integration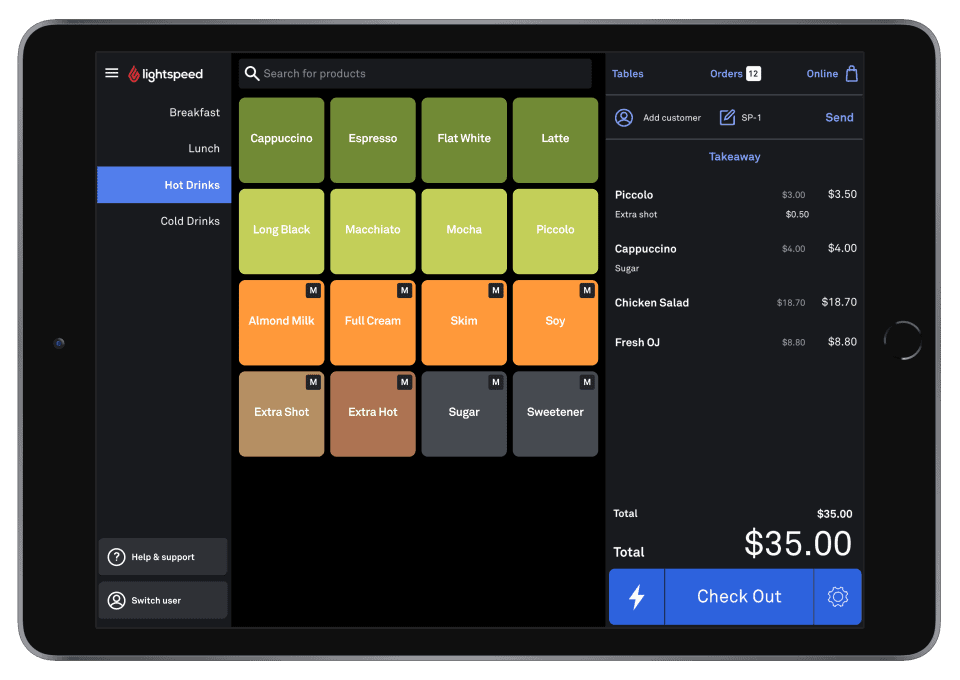 Lightspeed is an all-time favorite cloud-based POS solution for millions of businesses worldwide. This tool allows users to keep all their inventory accurately synchronized at all times. It has WordPress and WooCommerce extensions, making it easy to share information and updates wherever you need it.
If you are using Lightspeed, when a new order is placed on your WP site, this will instantly reflect in the quantity of stock in your POS system. It goes vice versa, too. Thanks to it, you can keep track of orders and inventory, keep them synchronized, and manage them from any location. There's a free trial version for this tool, which allows you to test it and decide if it's a good fit for your business.
OpenPOS Integration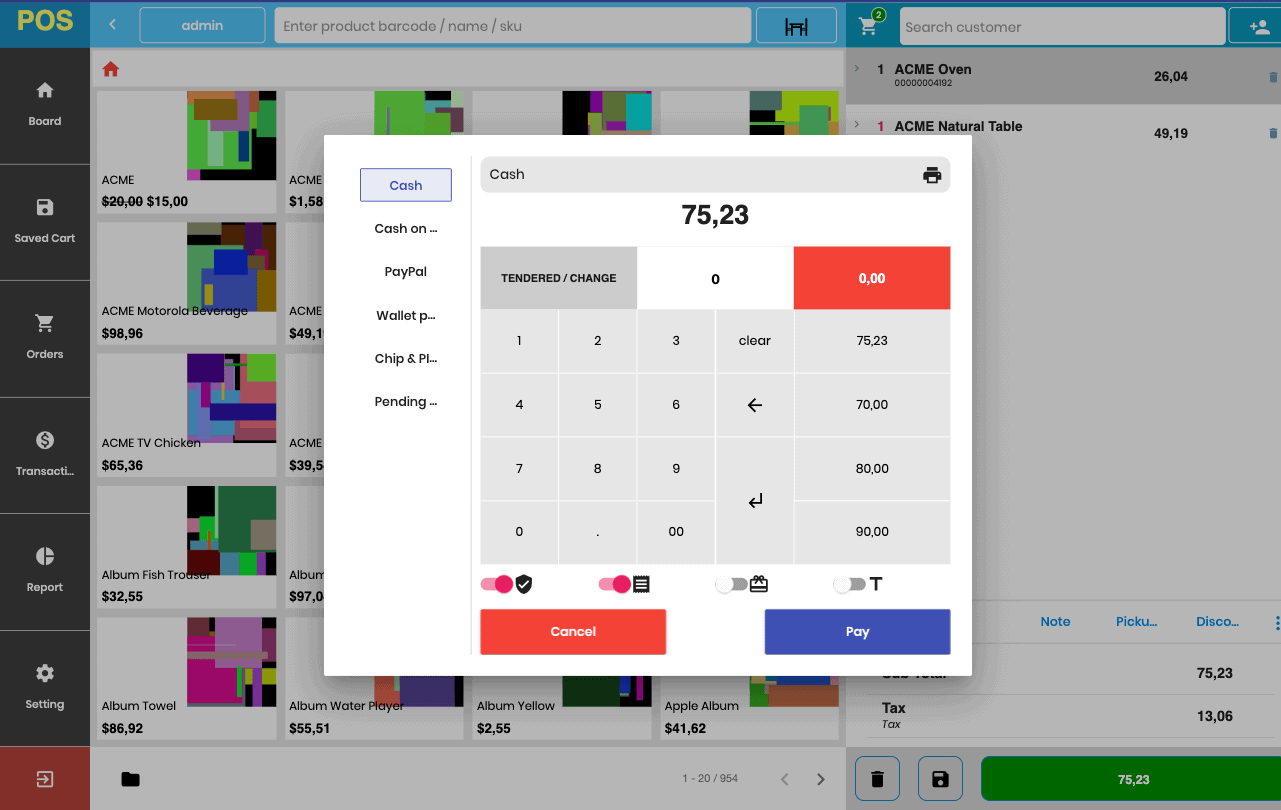 OpenPos offers complete automation for WooCommerce and WordPress websites. It can handle online and offline stores without effort to support a variety of channels and gives users a chance to offer various payment methods.
In OpenPos, you'll find all your data synchronized in real-time, as well as be able to get detailed reports on what's happening on your WP site and in your stores.
YITH POS Integration
YITH POS can be integrated with different tools, including WordPress. Meaning, it can manage your operations, carry out transactions, and keep everything up to date for you. There's no need to manage virtual and physical stores manually, not with tools like this one.
If you choose this tool, you can create multiple stores and connect your site, and you'll get all the information you need in real-time. Changes are automatically made in orders, stock, etc.
WePOS Integration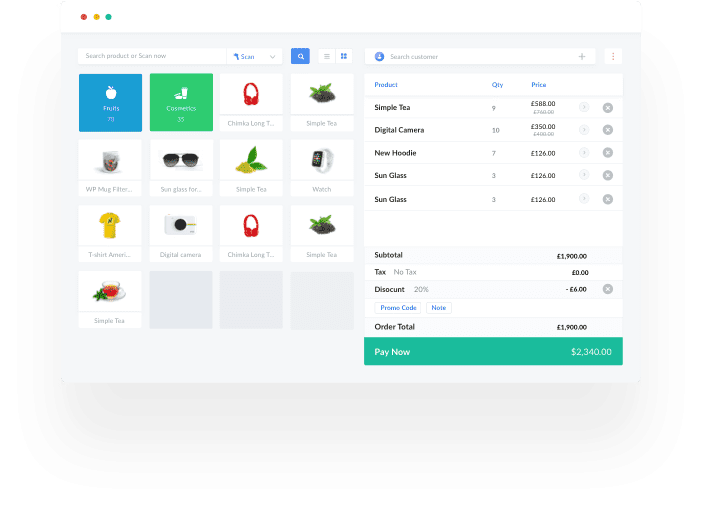 Even though it's not as popular as other tools in this list, wePOS is growing in popularity as we speak. If you own a business that you wish to use online, too, it takes only a few clicks to get all the help you need from this tool.
wePOS is an intelligent and automated system that comes in a single-page application. It can be integrated with your WordPress website and give you the help you need and when you need it.
HikePOS Integration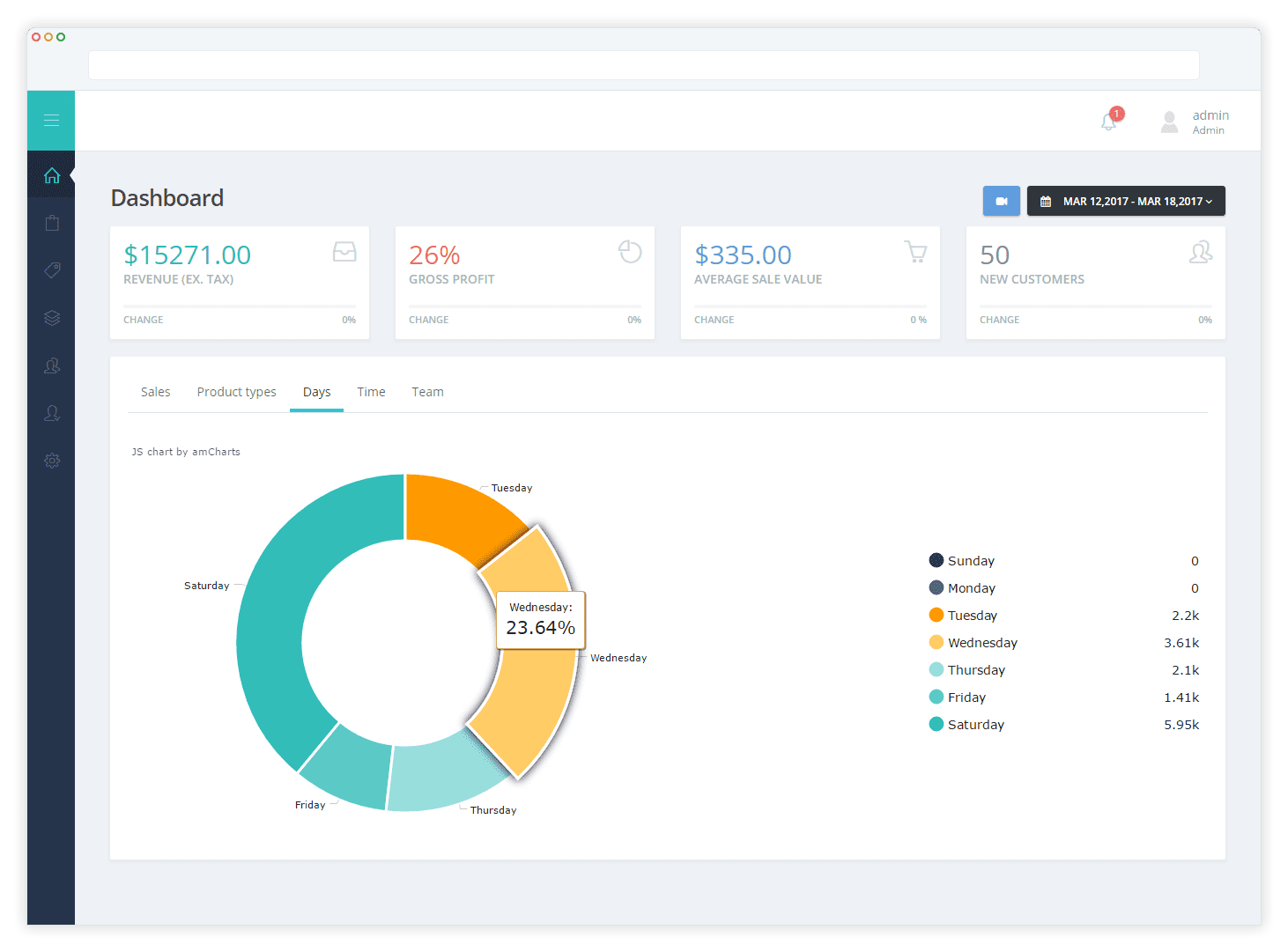 HikePOS is a famous software for retail and other online stores. It is cloud-based and allows users to manage their businesses with detailed reporting and intuitive inventory. It is a simple-to-use plugin with many features.
HikePOS works online, offline, and on most smart devices. In addition to its WordPress integration, it is also compatible with other payments, eCommerce, and accounting apps. Also, it helps companies boost their customer service quality, sales and keep track of inventory without errors.
WooCommerce POS Integration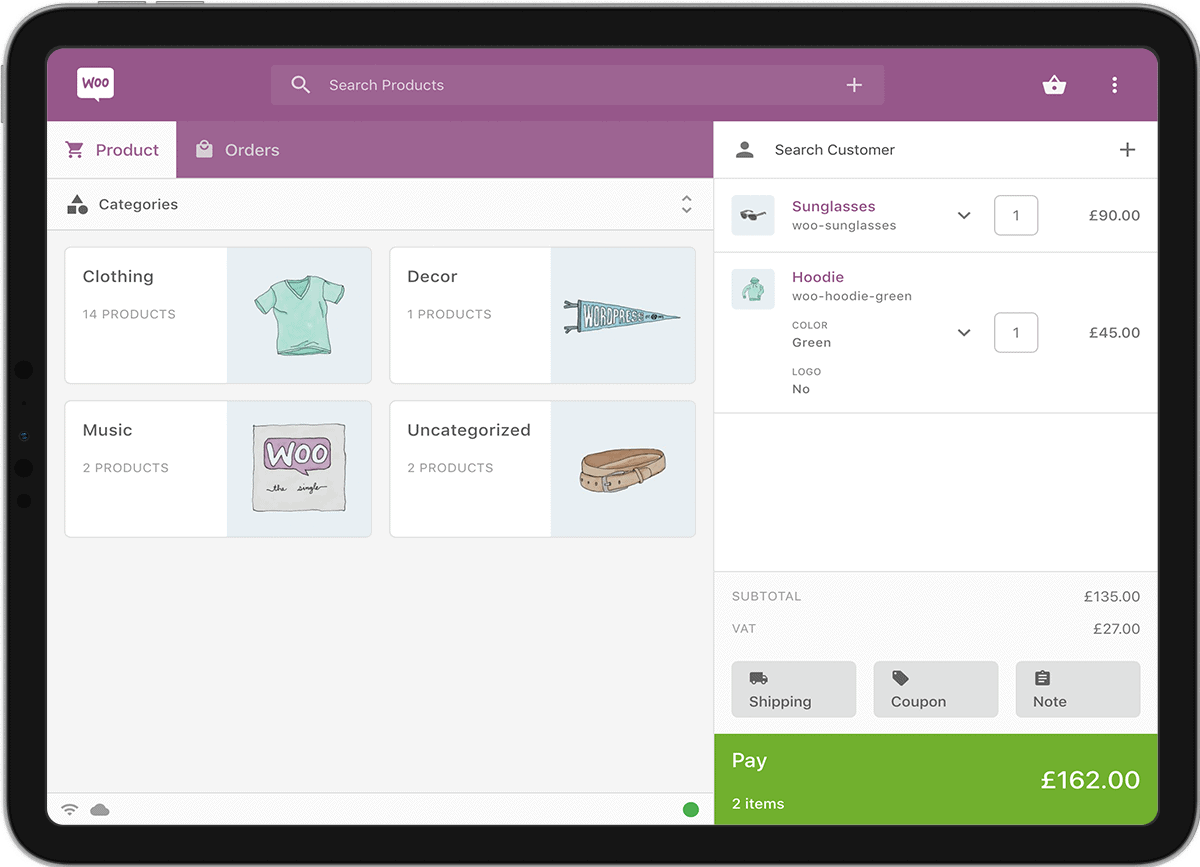 WooCommerce is a POS software solution by Killbot and a popular one, for that matter. It has a simple interface and is integrated into WordPress sites, and is a self-hosted system that can be integrated manually into your website.
If you choose the free version, options are more limited. The premium version offers a variety of advanced features such as report generating, customer relationship management, and payment gateways. On it, users can create several stores with different rates and synchronize sales across them all.
Square POS Integration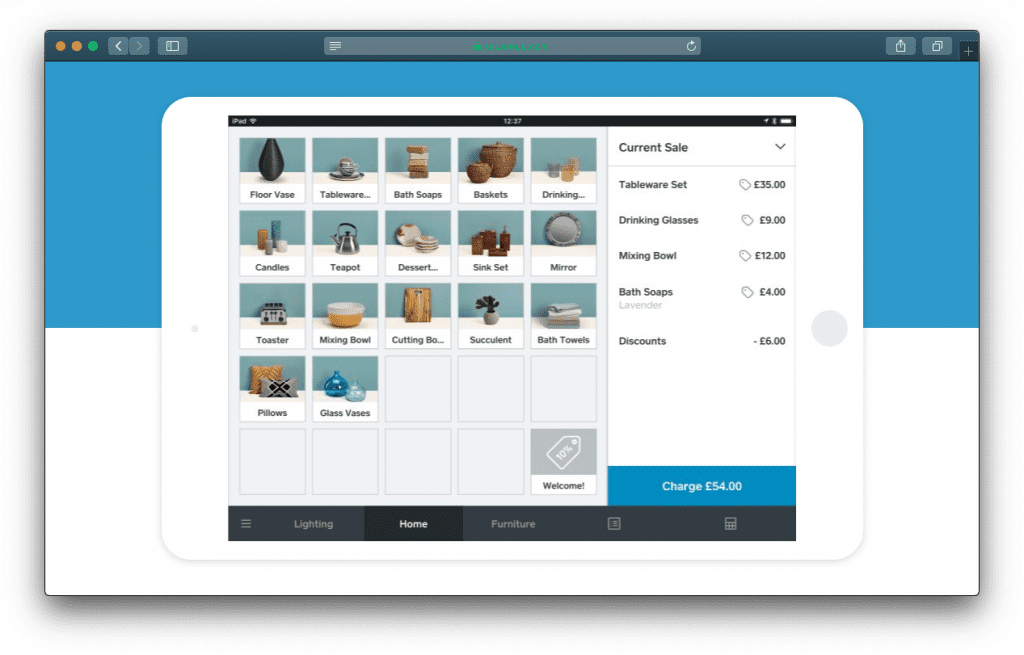 Square Point of Sale is also a fantastic software that can be integrated into your online store on WordPress. With it, you can synchronize all sorts of product and inventory data, manage the inventory, different direct transactions, and more.
When you install the plugin to your store, you can set it up, so it automatically tracks and enters changes in inventory from your physical to your online stores and vice versa.
Final Thoughts
If you want to have a competitive online business, you need POS systems to get things to run smoothly. Nowadays, there's a great possibility of using an automated tool that will keep track of everything, one that can be optimized based on your needs and preferences. Even better, you can integrate this into your website for more seamless management.
Seeing how WordPress is the most widely used platform for stores and online businesses, many POS systems will have plugins that allow you to integrate the data with your site. However, it's crucial to find the one that offers you the best features based on your preferences, budget, and needs.

Latest posts by Editorial Staff
(see all)
Where Should We Send

Your WordPress Deals & Discounts?
Subscribe to Our Newsletter and Get Your First Deal Delivered Instant to Your Email Inbox.
Thank you for subscribing.
Something went wrong.