Remarketing, also known as retargeting, is a great way to re-engage people who have already interacted with your brand. The way it functions is by displaying ads to people who have already visited your websites or used your mobile apps, the ads follow them around while browsing the internet or using other apps.
Why use remarketing
The average person visits a webpage 9.5 times before they make a purchase, while 96% of the site's visitors leave before converting. That's where remarketing comes in, it brings people back, up to three times more than non-personalized ads do.
How does remarketing work
When people visit your site or use your app, they are tracked via browser cookies, the user ID, or the mobile advertiser ID. They can also be tracked via email addresses, physical mailing addresses, phone numbers, and social usernames.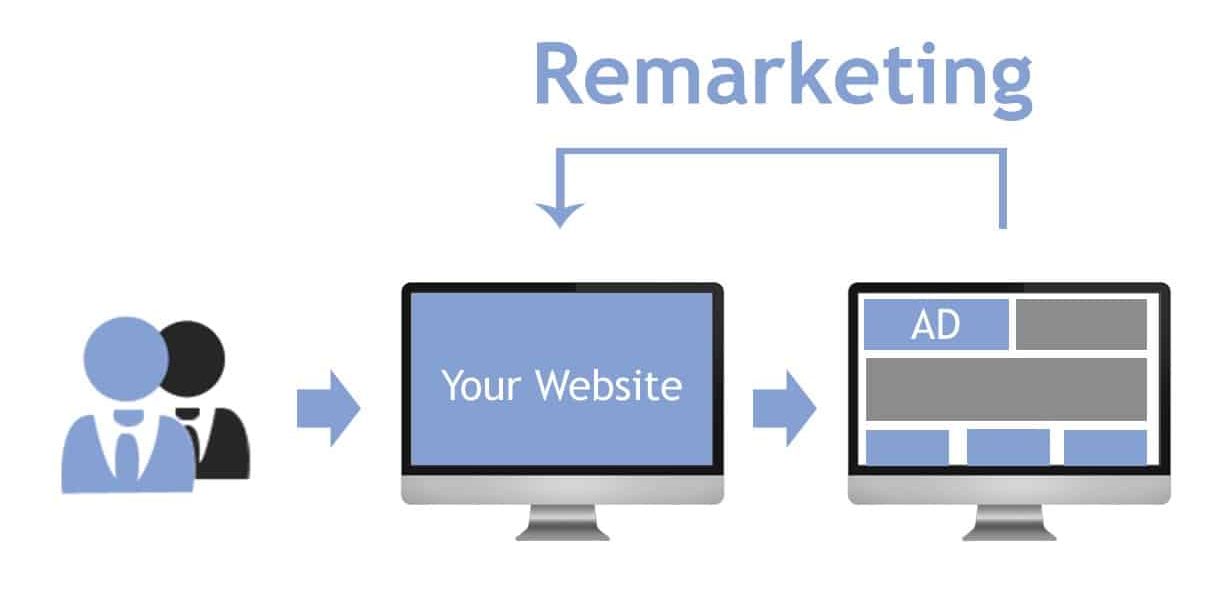 There are two ways to run remarketing ads, self-serve and 3rd-party platforms. Self-Serve is the more popular option that uses tools like Google AdWords to manage your campaigns directly. It has more features, it's more cost-effective and it provides you with more control when managing your ads. The only flaw this method has is that it takes more time to manage.
3rd-Party platforms on the other hand include tools like AdRoll, ReTargeter, and Perfect Audience, which allow you to set up a single account that targets multiple ad networks. This method is much easier to use and allows you to use one tool for multiple ad networks. It's less cost-effective and you have less control over your ads.
How do I get started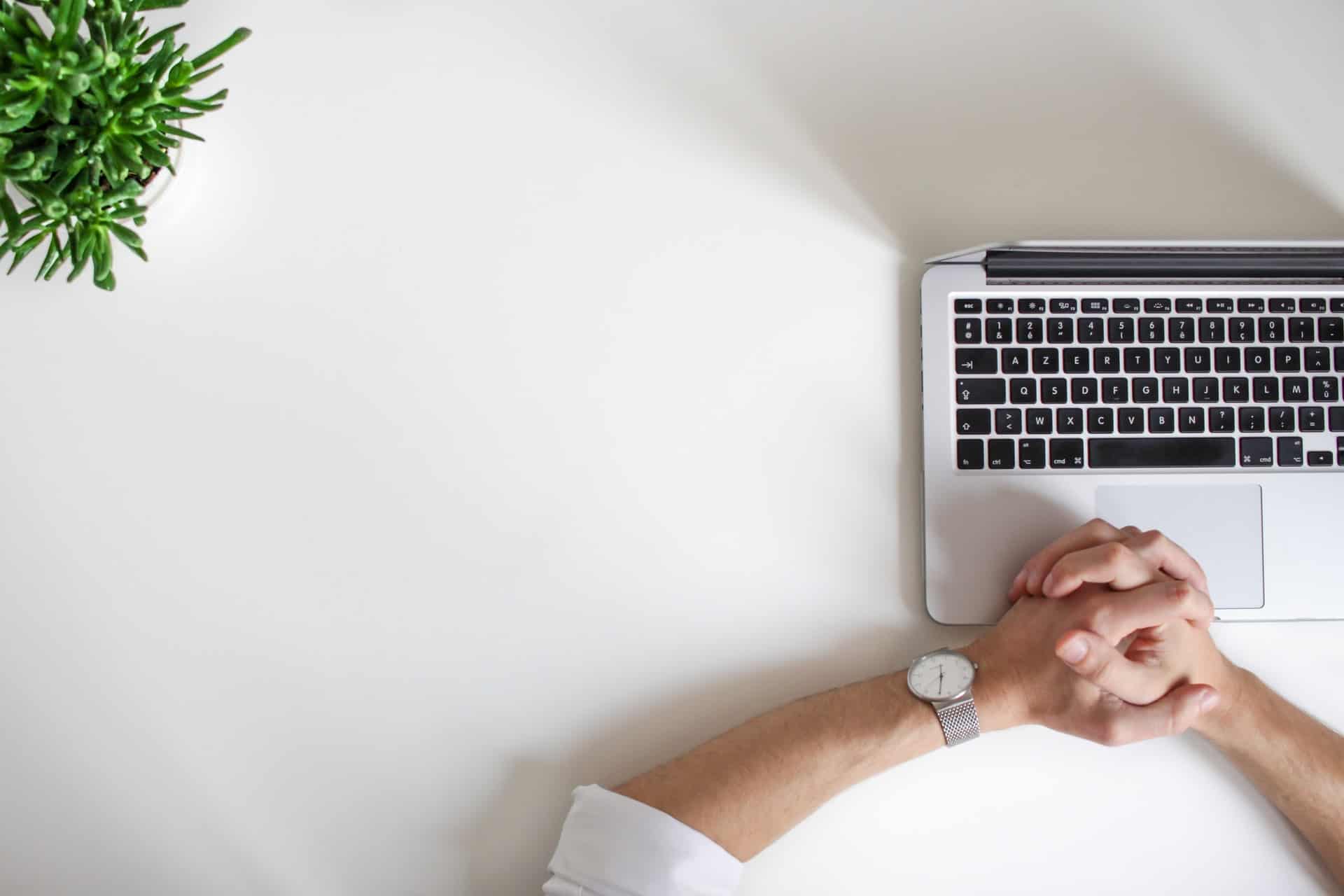 The first step is to tag your site for remarketing. To do so, you'll need a Google Ads account which you can create at ads.google.com. Once you have an account, press the "wrench" menu icon in the upper-right corner of your account and go to the Audience manager section under Shared Library.
Before you create an audience, you'll need to start tracking people who visit your site by choosing the audience sources. You'll have two main choices, Google Ads tag and Google Analytics. The first option is the Google Ads tag, which generates an additional piece of code you'll need to install on your site.
The second option is Google Analytics, which uses your existing Analytics tag and has more features than the Google Ads tag. After you make a selection, you'll be given another choice, to "Collect standard data available from this data source" or "Collect specific attributes or parameters to personalize ads". Most advertisers choose the first option, but if you're a service provider with lots of services or products, the second option will enable dynamic marketing, which allows Google to serve personalized ads based on specific products.
After that, follow Google's steps and finish setting up your data source. Lastly, set up a "Non-Converters" list, which is the list of all people who have visited your site, who you can now follow with your ads.
One major thing you have to avoid is remarketing products or services to a user that has already converted on your site. To set it up, you'll need a conversion-tracking setup.
Using a Google Ads tag
The first thing you'll need to do is set up a custom combination in Google Ads. Find Audience lists and press the + button, which will allow you to add a new audience. Then click Custom combination and name your audience. Under Audiences to combine, select your default All visitor audience, then hit done.
After that, click the And button and add the second audience to the combination. Change the option in the blue bar to None of these audiences and select your remarketing list of All converters or All buyers and hit done again. Check if everything is in place, add descriptions, and hit Create Audience.
Using Google Analytics
First, you have to select your Analytics view and destination Google Ads account, and once you do, hit Create. If it's necessary, you can edit the specific audience. After that, hit the pencil icon, customize the goals by which the software will count people who have converted on your site.
Then set up Membership duration and Lookback days if necessary. Membership duration controls how long a person will stay on this list, and Lookback days allow you to exclude past converters. You can also change the filter from users to sessions, which eliminates the lookback period.
How do I create my first remarketing campaign
These instructions work for both Analytics tag users and Google Ads users. First, go to your Google Ads campaigns in the left menu and press the + button to add a new campaign. Select the Display Network type, which will then ask you to choose a goal or an objective, keep the subtype set to standard.
Name your campaign and choose the target location and language. For Bidding, you can choose Target ROAS and Target CPA for maximizing revenue, and for a more hands-on approach choose Manual CPC with Enhanced CPC enabled. Then set a daily budget and click on Additional setting, where you can choose from numerous options.
An option you should set right now is Frequency capping, which allows you to set the maximum number of times an individual user can be shown your ads, which helps you avoid wasting money. After that, you should set up your first ad group, you'll be adding more of them later, so it will help keep things organized.
Make sure you change the Automated targeting option to No automated targeting, it will ensure that only the people on your remarketing lists see your ads and add a default bid.
How do I create effective Google retargeting ads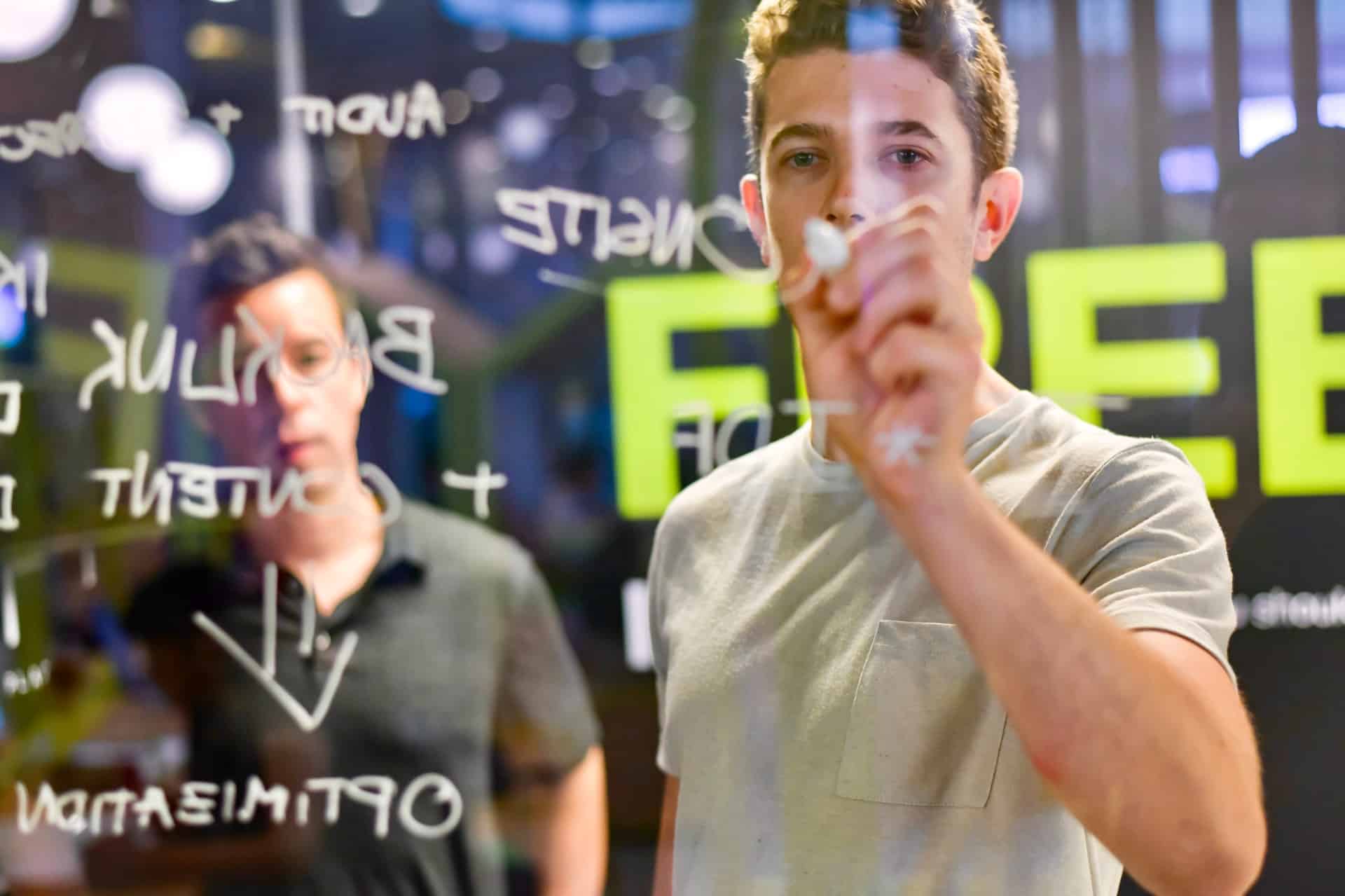 Creating retargeting ads is the same as creating any ads, but there are things you'll have to think about that are different from regular ads. The first thing is how much do you know about the user based on their behavior, and the second thing is how much they know about you.
In the case of remarketing, you can be sure that a user has already heard of you, so you can take advantage of that by adding messages to your ads. Try to overcome common objections, such as your product being a too expensive or risky investment, compare it to the additional revenue your user can make with your product, and call out a money-back guarantee.
You can also demonstrate social proof by showing reviews, press quotes, and customer testimonials. To incorporate the social proof you can use a tool like Evidence.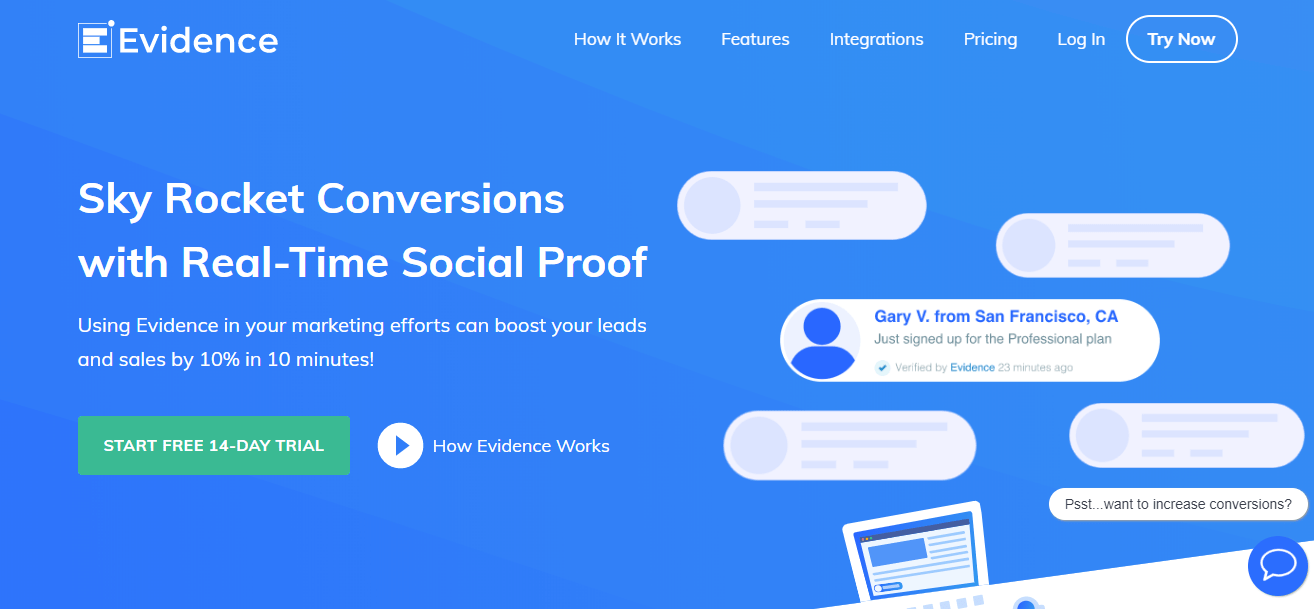 With Evidence, you will be able to show customized social proof notifications for purchases, registrations, basically, anything you want. Plus, the number of social proof campaigns you can create is unlimited so you can have one for each of your strategies and goals.
Furthermore, you can reinforce the value proposition by calling out supporting features that users may have not seen on your site. You can give them a free trial, a guide, and offer them more value for a lower price.
Should I use responsive ads
At first glance, responsive ads can seem really complicated, but actually, they're pretty simple. You just have to give Google Ads a few different image sizes and text options. Then Google automatically assembles an ad from those parts, based on the available space it can show it on, which lets you make plenty of different-shaped ads while saving a lot of time.
Creating a responsive ad
Go to campaign-creation, click the New Ad button, and then click Responsive Ad. After that, choose images for your ad, you'll need a logo, a picture that serves as the main visual of the ad and text.
Click the Images button to start, when you do, you'll have three options, Scan website – which pulls images from your site, Upload – which lets you upload images that aren't on your site, and Stock images – a free stock of images provided by Google. Once you have the image you want, click on it and choose if you want to use it as a logo or as an image, edit images if needed, and continue. You can always see everything you have selected in the "Your assets" tab.
After that, write the text of your ad, which isn't as simple as it sounds. There are a few things you have to look after, like what do your customers love about you? What are the frequently asked questions? You should also make sure that phrasing in the ads matches the phrasing on your site.
Also, check how other industries handle the text in their ads. Furthermore, check out why your competition's users are unhappy, so you don't make the same mistakes. And finally, create an alternate responsive ad, with an A/B test to improve your results. Have two ads with different headlines or descriptions at the same time and let the better one win.
When you have created your first ad, check the box next to it and copy it by opening the Edit menu and clicking Copy. Then, click the 3-dot menu on the right and press Paste, check the option to create a duplicate, and then paste again. Now, edit the second ad and let both versions run.
How can I improve my retargeting results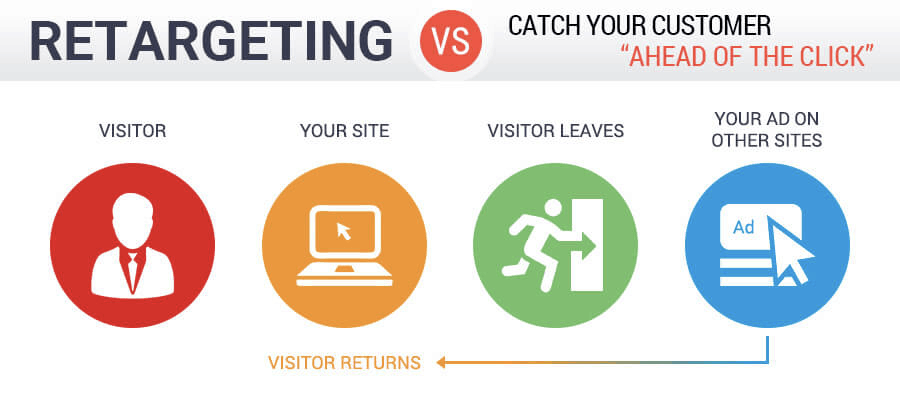 The best way you can improve retargeting results is to personalize your ads using Basic Audience Segmentation. With this, you can further customize your lists of audiences. The first new audience you can add are people who are engaging with your site.
Firstly, create a new audience and review the audience settings if necessary. You can change anything you want about this audience, including conditions and quantitative requirements by hitting the pencil icon. The conditions here will fill your audience with two different types of engaged users, people who came to your site just once or twice, and people who kept coming back.
Also, you can change your membership duration and lookback days if you wish to do so. When you're done, publish your audience to Google Ads and create a new Google Ads ad group for your Engaged non-converters audience.
The second new audience you can add is users who visited specific pages. Start setting up a new list by clicking the wrench menu and hitting the audience manager, then click the + button and pick Website visitors, and choose the page or pages you wish to include.
After that, create your custom combination to exclude converters and create a new ad group for your non-converters who visited the chosen pages. Then create ads related to the content on the page or pages you chose. For the last step, use the audience targeting exclusion to be sure there's no overlapping between your remarketing ad groups.
Finally, the third new audience you should add is shopping cart abandoners and conversion funnel abandoners. The first step will be to set up this audience. Make two lists, a regular website visitors list for all users who visited your site, and a custom combination list that includes those people and excludes converters. Make sure you don't exclude all converters, rather only those who went through the final conversion point.
Create a new group and apply your abandoner's audience to it, write ads that fit the abandoners audience, and use audience targeting exclusions to avoid overlapping between ad groups and campaigns.
How do I improve the audience segments performance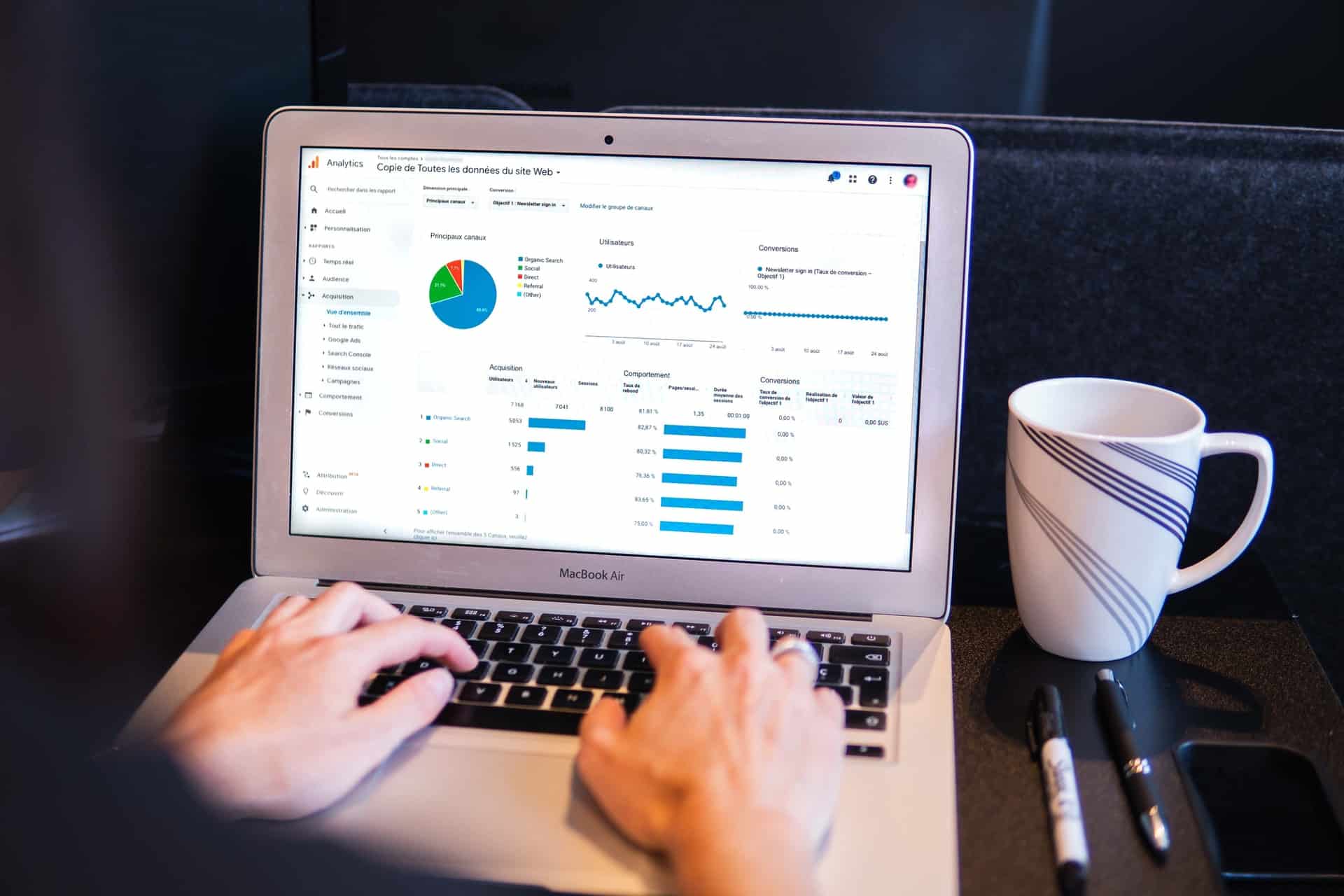 To further improve the performance of your remarketing campaign, import the additional audiences from Google Analytics Gallery. Go to your Google Analytics Admin menu, Audience Definitions, Audiences, Import from Gallery, filter them, and sort however you wish. Then click the title to check out the details of the audience and click import if it's useful for your campaign.
Finally, you should check out the settings of the audience after importing so you can understand how they work.
Another method is to create remarketing audiences from your Google Analytics custom segments. From the admin menu, find the segment you want and click the Actions button and then click Build Audience. At last, you can use the latter method to plug holes in your marketing funnel, waste less money, and avoid ad fatigue.
There are two types of retargeting ladders you can set up, one being behavior-based and the other being time-based.
Conclusion
Follow this guide to see promising results! Personalized ads have the tendency to hook into one's brain and it's in your best interest to take advantage of that.

Latest posts by Editorial Staff
(see all)
Where Should We Send

Your WordPress Deals & Discounts?
Subscribe to Our Newsletter and Get Your First Deal Delivered Instant to Your Email Inbox.
Thank you for subscribing.
Something went wrong.