Like in the past, using pens and papers was used to write things. Due to the evolution of smartphones and technology, now we spend most of our time and do our work on keyboards. Although depending most on keyboards and for proofreading, we rely on automatic tools like Grammar checkers.
Tech users know what grammar checkers do and what they are capable of. There is a number of websites and applications that offer services of correcting mistakes. Choosing the best is tough if compared with one another. Some are free, and some require a subscription at some points.
Here are some famous and effective tools that can be used by Tech users:
Grammarly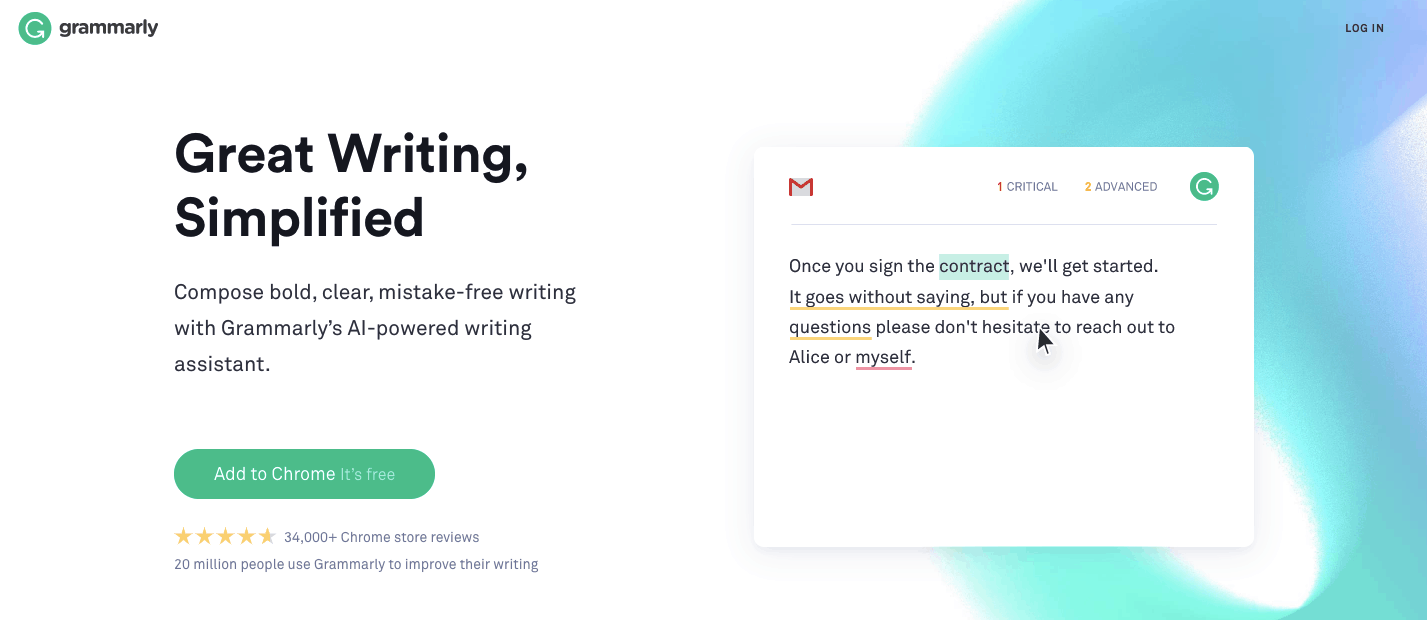 Not just famous. Grammarly is one of the best grammar checkers in the online and offline world. Millions of users worldwide use this efficient tool to polish their text by removing every mistake occurring in a text. Grammarly, with increased precision, ensure that everything you write looks effective without any mistake.
Grammarly offers two phases for the users. The basic version of Grammarly is for new users so that they can learn and get to know how to use it, and the basic version is free of cost. Moreover, the second version requires money for the subscription. Grammarly is available in every android, iOS, Microsoft, and Mac as well.
An extension of Grammarly can be added on any platform like Gmail, WordPress, or any other software regarding writing and stuff.
The premium version of Grammarly is 30$ per month, and yearly subscription may get you a discount. However, the premium version is costly, but it is worth to spend when it comes to writing perfect text. Grammarly also checks passive voice and other sentence structure issues. Grammarly is mostly recommended for professional users.
White Smoke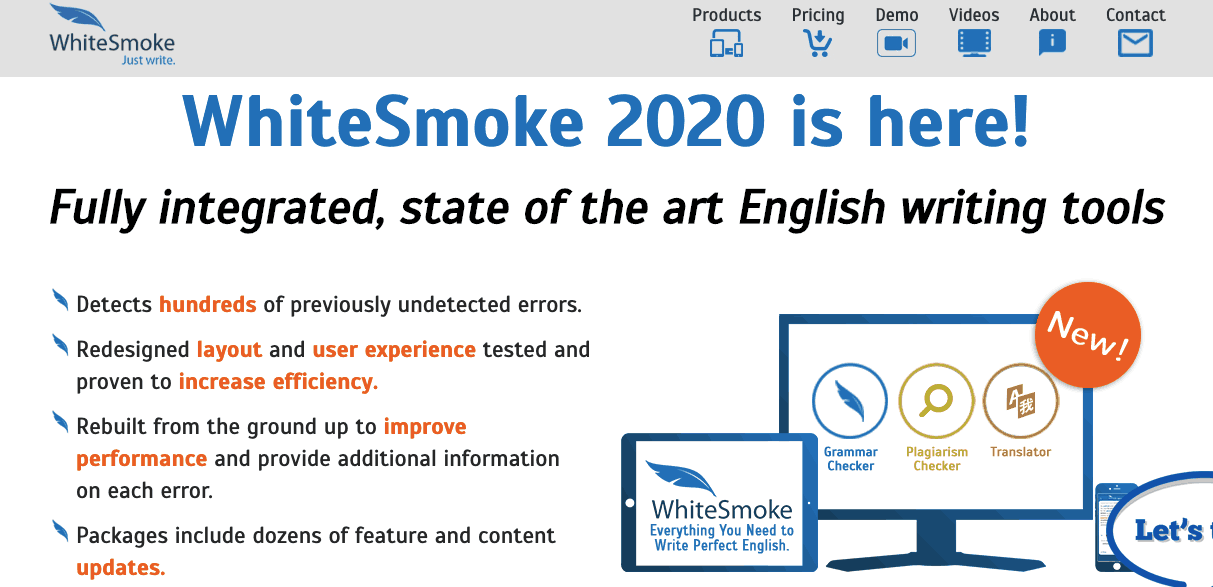 After Grammarly, the best-recommended software is White Smoke. If you are facing difficulty using Grammarly or having issues with Grammarly, you can choose this effective tool for every text you write.
White Smoke also offers a free basic version for new users and charge almost 18$ per month to use the premium version. Microsoft is an effective tool for every tech user that is looking to enhance their writing skills and not investing a lot of money over software.
White Smoke is available on Mac, windows, outlook, and word. The advanced algorithms of white smoke ensure that a text is mistake-free. If you do not trust a computer program, you can ask for editing help from specialists. A cheap essay editing service will identify flaws in your paper and enhance your essay quality both from the inside and from the outside.
Prepostseo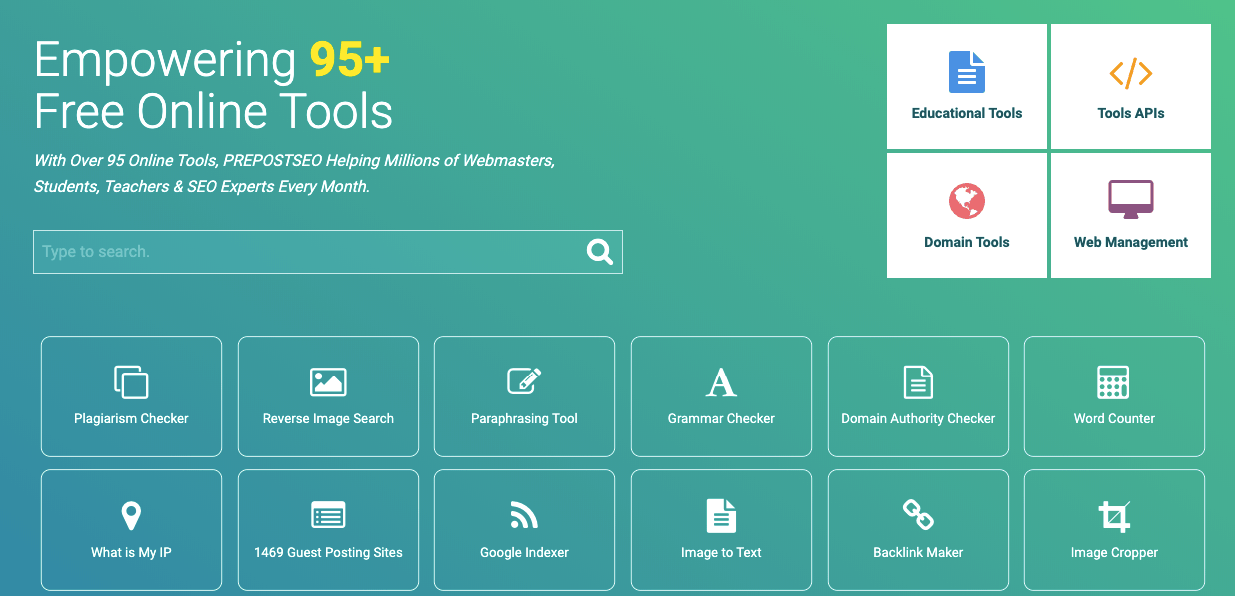 Due to bugs and high prices in trusted software like Grammarly, users needed to have software that can not only make their text mistake-free but also not charging anything to correct their mistakes. Prepostseo is one of the free and best tools available online and in extensions as well for offline users.
A lot of people prefer free services over paid services. But people sometimes ask that a free tool can be trusted like Prepostseo? Yes, this website is one of the trusted websites which provides services that are not only effective but also free of cost. Thousands of users are using Prepostseo Grammar checker for their texts.
Prepostseo supports not only Americans or the British dialect of English, but also, you have options to choose like South Africa, New Zealand, Canada, and Australia.
This grammar checker is available in Mac, Microsoft, and can be used as an extension on any platform like Google, mail, outlook, and word.
After the Deadline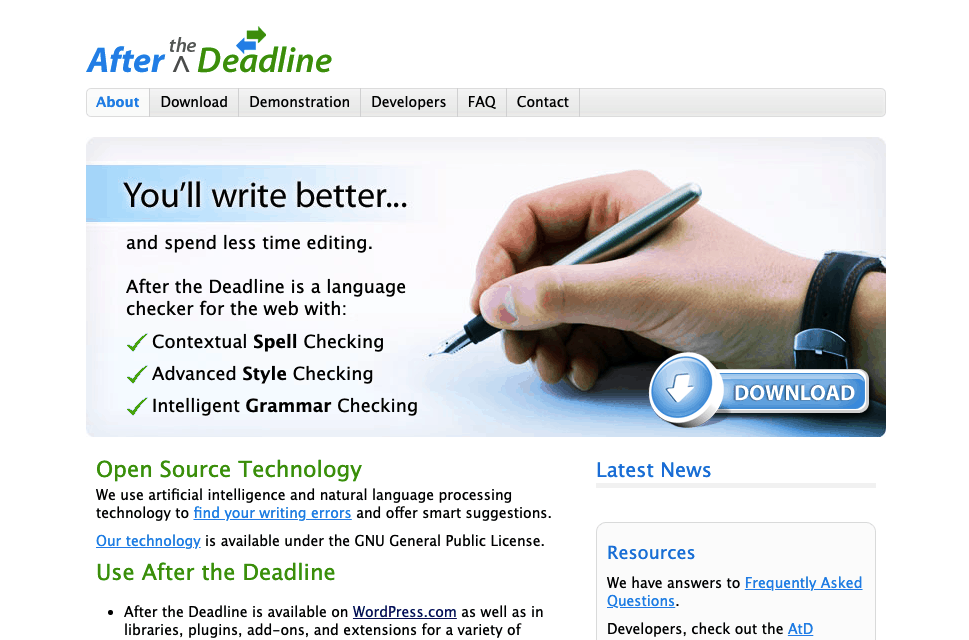 Proofreading the text is essential for every person writing something for a cause. After the Deadline is not that famous, but after using it, many of the users are more than just satisfied.
Double-check your work on this tool to ensure no mistakes are left behind. As compared to other tools, this website offers free grammar checkers for every user and can be used multiple times as per the demand of the user.
After the deadline is easy to use, all you have to do is just copy and paste the text and clicking the button. The results will show in seconds. This tool is compatible with pointing out punctuation mistakes, spelling mistakes, inappropriate words, and many more.
Newbies using technology for their writing can use this tool with ease and use every feature free of cost.
Paperrater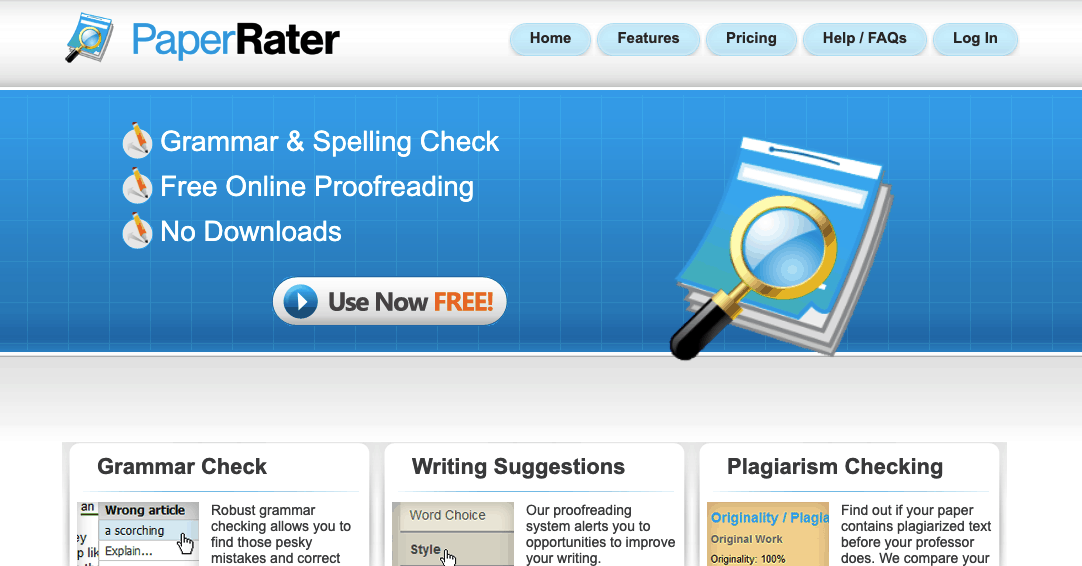 As the name suggests, the paperrater is the tool not just used to check grammar and silly mistakes but also provide services of checking plagiarism while writing unique content.
It has a built-in plagiarism checking option that can check every line of your text by millions of pages on the internet so that your text is completely plagiarism free and you can avoid self and accidental plagiarism.
Furthermore, plagiarism checking is a plus point of this tool, but this software charge user some fee on a monthly basis. Although Basic is free, the pro version requires 8$ per month to use every option of the tool.
OnlineCorrection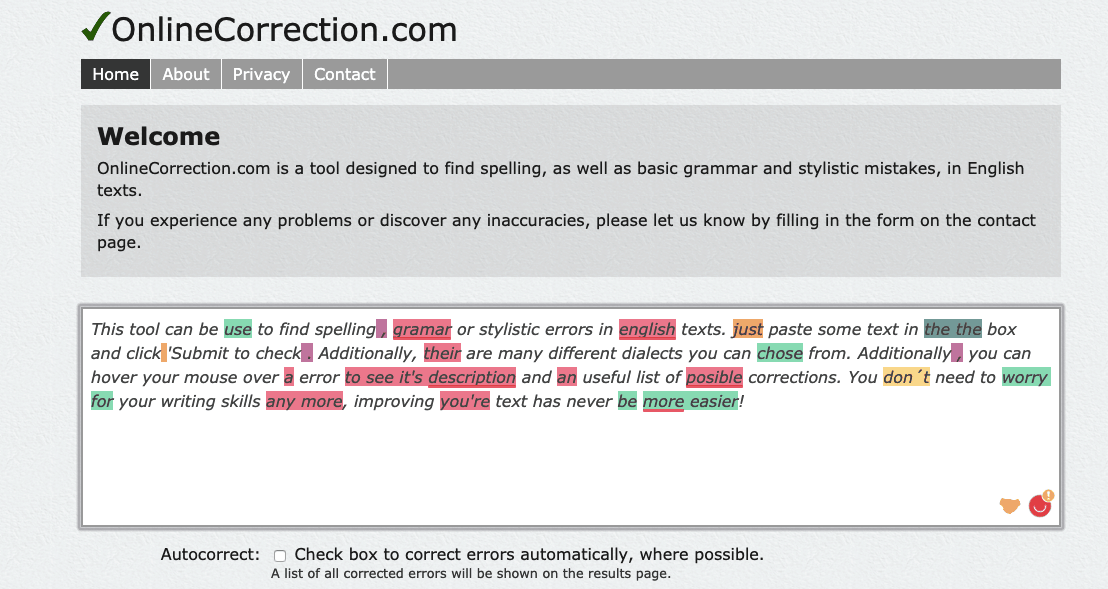 Totally free, the OnlineCorrection grammar checker offers some extra features that can be useful to some users out there. The language tool is not yet available in extension form on the word or other platforms. You have to navigate the website and check your grammar manually.
This tool highlights mistakes in colors, which is a normal thing in every checker, but the plus point using this tool is that it gives automatic suggestions to the mistakes pointed out, not like another checker that you have to move the cursor and click on every highlighted mistake.
A handful of English dialects are supported by this tool. This tool allows different languages as well. You can choose between American, British, Australian, New Zealand, and South African English. All these are supported, and users can choose as they want.
In addition, not only just grammar but also provides hints for different spellings, typographical errors, duplication, and spacing.  There is an option that you can allow this tool to automatically correct every mistake by itself.

Latest posts by Editorial Staff
(see all)
Where Should We Send

Your WordPress Deals & Discounts?
Subscribe to Our Newsletter and Get Your First Deal Delivered Instant to Your Email Inbox.
Thank you for subscribing.
Something went wrong.