Whoa! I'm so happy and excited that our new website WP Newsify finally is online, and we are ready to rock! I welcome all visitors and readers to our new corner of the web.
I hope WP Newsify can be a great asset and WordPress resource for everyone who likes, uses, working with and really love WordPress, as I and our writers do.
As the name implies, WP Newsify, you might guess it's all about WordPress. You are quite correct. We will focus entirely on writing about WordPress and WordPress related topics such as themes, plugins, tutorials, tips and tricks and hot news from the WordPress sphere.
For those of you who I have not become acquainted with in the past, or know who I am, here is a short presentation.
Peter Nilsson
My name is Peter Nilsson and I've been working with WordPress since 2008 (time flies when you're having fun on the job) and I am truly an enthusiastic WordPress geek and nerd. I have had a number of websites over the years but some of you may know me from WP Daily Themes?
I founded WP Daily Themes in 2011 and ran the website until May 2016 when I sold the site. It was an incredibly fun, instructive but also a laborious time. It took quite some time before the site became established in the WordPress sphere, and it was quite a bit of struggling, but once it took off, it was an incredible feeling.
It's is a feeling I want anyone who runs a blog or website to experience. WOW..
But everything comes to an end and I took a hard-to-make-decision. The guys that I negotiate with (the new owners) were convincing and had a great purpose with WP Daily Themes that appealed to me. And of course played the compensation a significant role. Anything else would be stupid to assert.
So WP Daily Themes was sold.
I feel WP Daily Themes are in good hands and I wish the new owners the best of luck. It was time to for me after five years to turn the page and move towards new horizons.
WP Newsify
I started my new website WP Newsify simply because I couldn't stop and I really didn't want to stop writing about WordPress. It's so much fun and very rewarding to be one of many in the fantastic community that exists around WordPress.
I am thrilled to start a new site and tackle all the challenges that lie ahead. As anyone with a website is aware of, it takes quite a bit of time and hard work to get established and hopefully get a good reputation. There are many factors that must be met, but I (we) will do the best to become a great WordPress resource for both beginners and more advanced users.
Right now are we a couple writers (initially) that primarily be focusing writing articles on WP Newsify, and if you are interested in joining us a contributor just sends a notification of interest to us via our contact page.
Behind the Scenes – WP Newsify
In this initial and first article on WP Newsify, I thought about what I could write. Should I start directly with a regular WordPress article or start by telling you a bit about myself and the site WP Newsify? I decided to write a post like this and include a behind-the-scene about WP Newsify with what and how we built the site, plus the plugins and services we using (right now).
WordPress

Since WP Newsify is a website that focuses on WordPress we, of course, use WordPress as a publishing platform and CMS. We (and many millions of users) are confident that WP is the absolute best tools out there for publishing websites such as blogs, e-Commerce, business, portfolio, magazines and much more. So for me, WordPress was an obvious choice.
WordPress Theme
When it comes to the design, layout and overall how you want your website to look like, it's not the easiest thing to decide. If you can't design your own theme, you must search for a suitable theme. Sometimes even a harder task, because there are so many themes to choose from. Both free and premium.
When I started WP Newsify I had an idea of how the site would look like and my plan was to create a functional but also a site with a minimalist and clean layout. I decided to go with the theme Ultra which is a very powerful and flexible WordPress theme from Themify. It is built with Themify framework which enables you to create almost any kind of theme you want. I opted for a spacious and simple look and feel.
Web Hosting
I have worked with websites for over 10 years and I have used the same web host the entire time. Mainly because I received invaluable support over the years, which I value very highly. The hosting I use is a Swedish hosting company with the cool name Manufrog who have their server park in England. There is more significant and larger web hosting companies with more potential to choose from but I value the personal contact I have with my current hosting company is very valuable and totally outstanding.
Backup & Security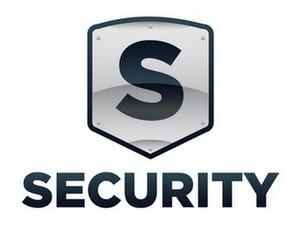 To keep an up-to-date backup of our site with both daily and real-time syncing of all our WordPress content we use VaultPress. We take the safe way and has guarded us with a safe and easy backup solution. Keep your site safe. Every post, picture, and page. Every comment, revision, and setting. Everything. Just setup and activate VaultPress on your WordPress site and your site is safe and secured.
We use the plugin Sucuri Security for securing integrity monitoring, malware detection, and security hardening. Sucuri offers security features for websites, each designed to have a positive effect on their security posture: Security activity auditing, file integrity monitoring, malware scanning, blacklist monitoring, effective security hardening and much more.
The No CAPTCHA reCAPTCHA plugin protects WordPress login, registration, comment etc, with Google's No CAPTCHA reCAPTCHA. This is a simple-to-use plugin to increase security and stop both spam and unwanted login attempts.
CDN, Caching & Optimization
At WP Newsify we use MaxCDN as Content Delivery Network or CDN as it´s commonly abbreviated. And one of the great advantages of using a CDN is to serve content such as images, js files, CSS files etc, to end-users with high availability and high performance. Think of it like a bunch of highly optimized servers all across the world, and your visitors are always presented with your content from the server that's closest to them. Which can be a huge performance improvement.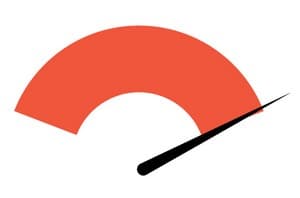 We also use a premium plugin Optimus to compress our images without losing image quality to speed up the loading time of articles and pages on our website. Optimus targets a lossless compression of media uploaded to WordPress, while focusing on protecting your data and the plugin slims down the original image and all preview images for best performance.
To clean up our WordPress database and optimize database related stuff we use WP-Optimize. This is an effective and easy-to-use plugin to clean up WordPress database and optimize it without doing manual queries.
SEO & Analytics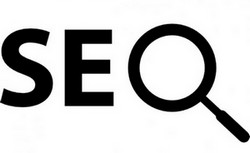 We use the Yoast SEO plugin to improve our website's SEO on all needed aspects. From writing better content to take care of all the technical optimization. This is a must-have plugin with real-time page analysis functionality that helps you optimize your pages content, images titles, meta descriptions. This is one of the best WordPress SEO plugins out there, in my opinion.
To keep track of Google Analytics we use the plugin Google Analytics by MonsterInsights. The Google Analytics for WordPress by MonsterInsights allows you to track your blog easily and always stays up to date with the newest features in Google Analytics directly from your WordPress dashboard.
Social Media, Email Opt-In & Newsletter
To Opt-In email subscribers we use Bloom, a premium WordPress from Elegant Themes. This is an easy-to-use plugin with lots of configuration possibilities and over 100 ready-to-use templates. You can easily use Bloom for pop-ups, fly-ins, inline, below content, in widgets and to unlock content. This is one of the best plugins to convert visitors to customers and followers in an elegant and attractive way.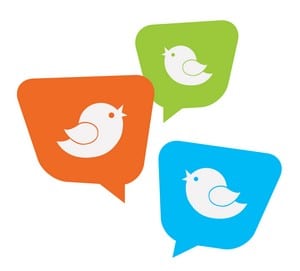 Social sharing is a must for any website today and of course, there is the opportunity to share our articles too. For this purpose, we use Monarch, which is another premium plugin from Elegant Themes. This is a flexible plugin with several options and presentation possibilities such as floating sidebar, above or below content, on images & videos, automatic pop-up, and automatic-flyin. Feel free to share the article to see Monarch in action.
To send out our newsletter, we have chosen as MailChimp service. Mostly because it is easy to use and we used it before on our previous websites. If you want to get our newsletter delivered to your email box, just sign up for our newsletter and we will have a little chat with our latest news on a regular basis.
Spam Protection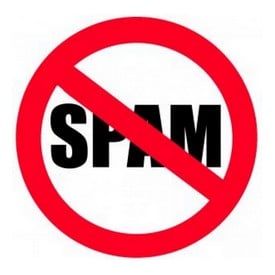 If you have been around a while, you know that one of the most boring things is all the spam comments you receive. So we use Akismet to help us filter out the comment spam. To have some kind of spam protection is a must and I promise you will save so much time using a plugin or services. You can focus on more important things. We use Akismet because we have so much better things to do than checking spam comments.
Contact Form
All websites need a contact channel and one of the best ways is to use a contact form, so visitors or customers can get in touch in an easy and comfortable way. We have chosen Contact Form 7 as one of our ways to contact us and mainly because it is an easy-to-use and very user-friendly WordPress contact form plugin. It takes no more than a few minutes to create a stylish contact form. You can contact us regarding anything from heaven to earth on our contact page.
More Great Plugins We Use
Ultimate Nofollow: With this plugin your control of the rel="nofollow" tag on every link on your blog, on both an individual and categorical basis. It adds a checkbox in the insert link popup box for including rel="nofollow" in links as you create them and is designed to give you fine-grained control of linking for SEO purposes.
StarBox: To spice up the Author box below every article we use Starbox which is a free plugin. Starbox adds extra features that make the Author box a bit more attractive and functional than the traditional author box included in WordPress.
Coupon Popup: Since we have a Coupons and Deals on WP Newsify we using the Coupon Popup WordPress plugin to display coupon codes and deals in a cool and moreover stylish and eye-catching way. It's also a free plugin. With Coupon Popup you can add shortcodes to pages, posts, and even your sidebar.
Ad Inserter: Ad Inserter is a simple yet powerful solution to insert any HTML/Javascript/PHP code into WordPress. Perfect for AdSense or contextual Amazon ads.
This is the arsenal of plugins we are using right now, but the number of plugins will surely be extended, changed or deleted as we go.
Final Words
Pooh! It took a while, to sum up, the plugins and services we use on WP Newsify. But at the same time incredibly fun. Perhaps you also want to try one or more of the plugins we use. If you guys need any help, just send us a message via our contact page.
I am very glad that WP Newsify is up and running and I'm really looking forward to making your acquaintance and get to know you better. I also hope you will be able to benefit from our articles, tutorials, theme and plugins review, tips and tricks and use it for your own WordPress websites.
If you want to connect with us from WP Newsify on other channels you will find us right here;
» Facebook, Twitter, Google +,  Pinterest, and our Newsletter.
Peter Nilsson
Where Should We Send

Your WordPress Deals & Discounts?
Subscribe to Our Newsletter and Get Your First Deal Delivered Instant to Your Email Inbox.
Thank you for subscribing.
Something went wrong.