Are you considering setting up a job board WordPress website focusing on employers and job seekers? Then I have eight great free Job board WordPress plugins in mind that can come in handy.
Finding an exciting job can be a difficult task for a job seeker. Likewise, for employers to find the right employees. But with a job board website, you can connect both sides to find suitable solutions.
If you use WordPress as a platform which is the most popular and most widely used CMS (Contents Management System), then there are excellent solutions such as both themes and plugins to create an attractive job board website, as well as plugins like Plutio that allow you to manage your entire business from one deeply customizable platform. Currently, WordPress is used by 34.0% of all the websites in the world.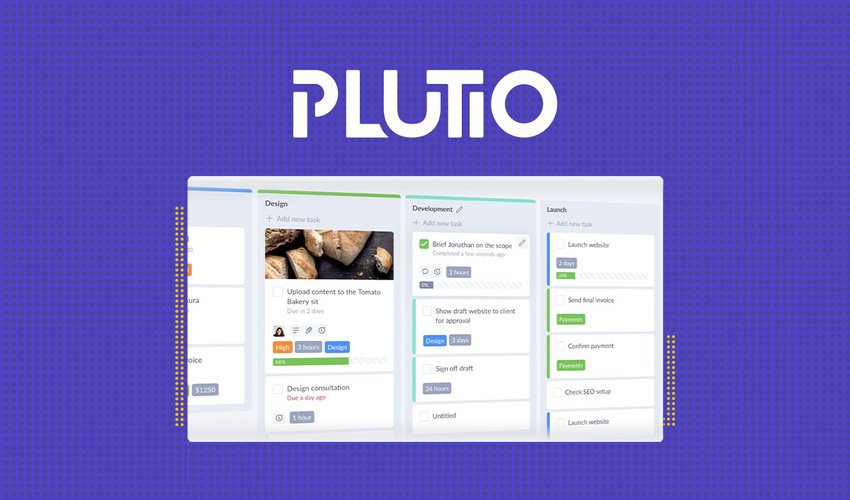 I assume you already have a domain name and a great hosting solution. Then it's time to roll up the sleeves and set up your job board website. The first step is to find a great theme or plugin.
Best Job Board WordPress Plugins 2019
Today we focus on free job board WordPress plugins. I have put together a list of eight great plugins you can use to building a great online job website.
WP Job Manager

WP Job Manager is one of the most popular job board WordPress plugins. It has over 100,000 installations. The plugin is open source software and is developed by Automattic with many familiar WordPress profiles involved as developers and contributors.
WP Job Manager is a lightweight job board plugin that you can use to add and manage job listings. It is a shortcode based plugin with excellent and well-written documentation covering just about everything you need to know about WP Job Manager.
It is a free plugin, but if you need to expand the functionality for your job lists, there are a lot of premium add-ons available. If you want to add job listings on your website, then this plugin is an excellent choice.
Simple Job Board

Simple Job Board is another free WordPress job board plugin. It is a plugin by PressTigers, and the purpose is to add a job board to your WordPress website. The plugin is lightweight and easy-to-use. When you build a job board, insert it by adding a specific shortcode on a page or post.
Key features in the plugin are that you can allow job types in the job listings, job location, anti-hotlinking for security reasons — possibility to upload documents in different file formats. You can also view a list of applicants who have applied for a specific job and more.
Simple Job Board also allows the opportunity for you to expand the flexibility through premium add-ons. Right now there are 12+ additions available. With the Simple Job Board plugin, you can create an attractive job board on your WordPress website.
Jobs for WordPress

Jobs for WordPress is also a free WordPress plugin for attaching jobs to your website. It is a plugin with a lot of customizable options, which makes it a flexible and powerful plugin. You can quickly create and manage job listings in the familiar WordPress user interface.
The job postings are also automatically structured with schema.org, which means that they have a high possibility to rank well in the Google search results.
Furthermore, with Jobs for WordPress, you can live preview your job listing. Adjust the styles of the job postings; allow your visitors to search in your job postings. Possible to save all job posting in PDF format. It is a feature-rich plugin, and you can easily create a job board with an elegant and attractive look and feel.
Job Board Manager

If you want to build and add a job board to your WordPress website, then the Job Board Manager plugin can be an excellent solution. It is a free plugin from PickPlugins. But you can upgrade to the premium version for an affordable price if you need more features and support. But I am convinced that the free version is enough, for starters.
The Job Board Manager plugin allows you to create and run your job listings with features such as different shortcode for displaying job listings. Job submission, single page jobs, Schema.org support, to name a few key features.
Job Board Manager is a flexible shortcode based WordPress plugin that makes the job easy to add an attractive job board to your WP website.
WP Job Openings

WP Job Openings is another prominent free WordPress plugin you can advantageously use to create an attractive job listing page on your WordPress website. You can build your job listing page in a grid or list layout with flexible filter options. The plugin WP Job Openings is available both as a free version and premium if you want to add additional features.
WP Job Openings is easy to set up and come with features such as AJAX powered job listing and filtering. Ability to customize email notifications. Job expiry options. Default form to submit applications. Plus many more useful features for designing great looking job listings.
If you run into any problem, don't worry. There is detailed documentation that can help you with guidance. WP Job Openings is a perfect plugin for setting up a job listing page with an elegant look and feel.
JS Job Manager

With this free plugin, JS Job Manager, you can run your own classifieds service and let employers advertise job vacancies. Jobseekers can upload their resume and search for available jobs. It is a compelling and flexible job listing board plugin with over 250+ configurations and 45 shortcodes available.
JS Job Manager also has its own login/register pages, which makes it easier to manage your customers' registration and login.
JS Job Manager comes in two versions, free and premium. You can always upgrade if you would need more features (which is probably not required, because the free version comes loaded with a lot of useful features). The plugin features responsive design; you can add unlimited jobs. Comes with a built-in search function, activity log, and much more — worth a try.
Job Board by BestWebSoft

Next in line is the free Job Board plugin at BestWebSoft. With this plugin, you can create a perfect job listing website, connect employers and job seekers in a structured and organized way. It is a plugin that comes stuffed with great features. You have opportunities and the flexibility to customize settings and layout to suit your purposes.
Some of the key features are, you can add and manage an unlimited number of jobs, employment, and categories. Add a shortcode on a page or post to display your job board. Plus many more useful and great features.
I would say that the Job Board plugin by BestWebSoft is one of the most feature-rich free plugins, and you can easily create a great looking job board.
Apply Online

If you are looking for a way to add jobs and ads to your website, then this free plugin Apply Online is an excellent choice. It is a flexible and multipurpose plugin you can use to create a job board or ad board, or why not courses and classes for job seekers?
Apply Online is easy to install and set up. After the installation, you will find a tab in your dashboard menu – Apply Online. Create a job board or add ads here. Create a page and add the generated shortcode. You are ready to rock!
There are, of course, a lot of settings and customization you can use to optimize functions and the layout. Apply Online is more than a job board plugin. If you want more features than other free job board plugins can offer, then this is the plugin you should go for.
Wrapping Up
I hope you find these free Job Board WordPress plugins useful, and you can build a great job website.
If you supposedly need more features, you can upgrade most of the plugins in the list to a premium version. But you can quickly start with one of these free plugins and build great websites for employers and job seekers.
Have you tried, or do you use any of these job board WordPress plugins on your websites? I would love to hear your opinion in a comment below.
Where Should We Send

Your WordPress Deals & Discounts?
Subscribe to Our Newsletter and Get Your First Deal Delivered Instant to Your Email Inbox.
Thank you for subscribing.
Something went wrong.