Before I even tackle CPanel or its alternatives, you must understand why they are required. If you think about the whole process of preparing your website and putting it live so that anybody can access it, you will find out that it's a long process that requires many technical and server management skills.
Some individuals have no deployment and website management skills in the first place. Thus, running a website would be impossible for them. It was why people decided to try to find a more beginner-friendly and human way to control and manage their websites. After that, this "panel" or "control panel" came and brought considerable advantages to website owners.
When the control panels appeared, their target audience or consumers were not only beginners but also advanced users. Control panels were made so that website owners could manage their website in an easier way with graphical layout, which was not the case before when people had to do every customization and change through consoles or command lines.
CPanel
If you still wonder what CPanel is and why you should use it for website management, I will explain it in a beginner-friendly way. So, CPanel is a panel or user interface which gives you access to controlling different aspects of your websites in a few clicks.
Speaking of multiuse platforms and tools, WPMU DEV's all-in-one WordPress platform combines multiple tools and licenses into one – allowing you to save money and streamline your development workflow. Get 20% off any of their plans.
All the technical stuff such as file management, software installation, domain and subdomain, database management, security, and more, are made to be managed in the easiest way, ensuring that even people with no technical skills can do it.
Mostly, you find CPanel as a central point in a shared web hosting, making you able to manage your website without having to hire technical support to do all that for you. CPanel comes with in-built support for installing different plugins such as CMS, forums, image galleries, blogs, and more, all of that in a single click.
If you need to upload some files, but you don't want to install an FTP program for that, you can do it in your browser by heading to your CPanel and clicking on "File Manager." For securing your data, you can perform manual or automatic backups directly from the CPanel. If your website needs some database, there is support for MySQL and PostgreSQL.
CPanel is still probably the most famous and used tool for managing websites, but there are some alternatives. If you want to try out something different to manage your website, this article will give you some recommendations on what tools you might use, including their pros & cons and price.
1. DirectAdmin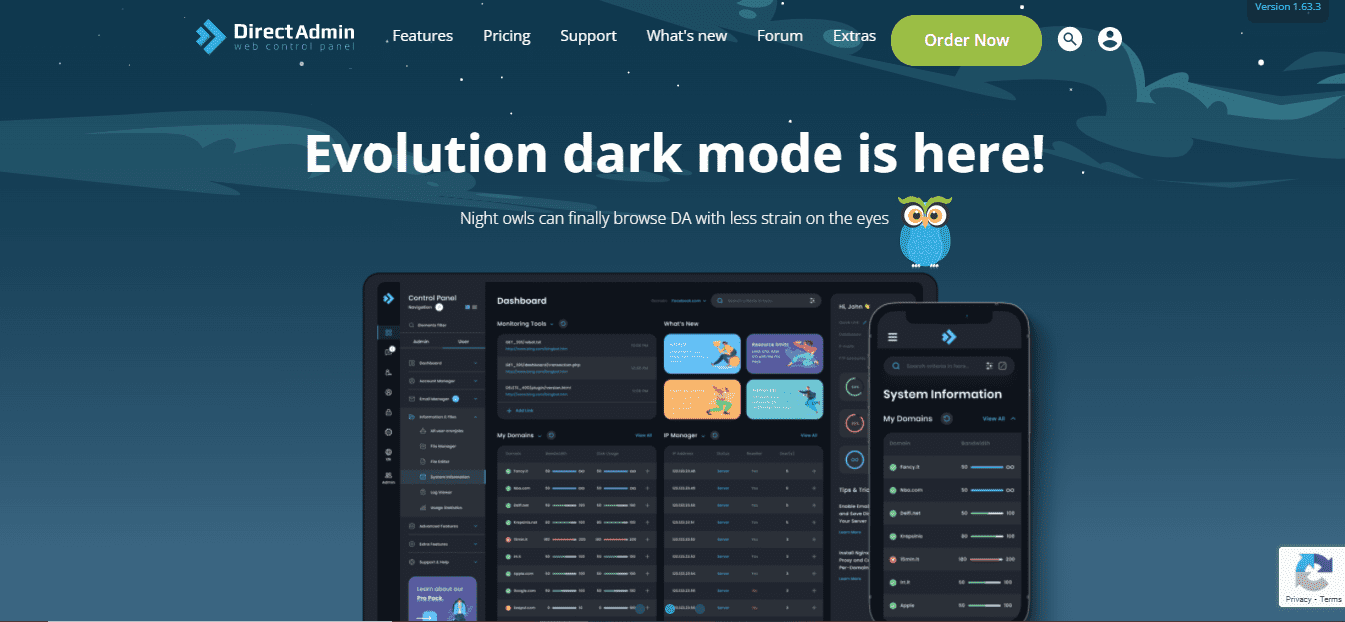 DirectAdmin is an alternative control panel to CPanel. It claims to be very easy to use and surprisingly fast. DirectAdmin will help you with that by automatically recovering from potential crashes if you are worried about downtimes.
They welcome your doubts and questions, so don't hesitate to contact their customer support for further information. It also comes available in multiple international languages. If you don't like their default panel theme, you can feel free to create a custom one and make your company stand out by its unique style.
2. Vesta
Vesta has prepared something special for non-technical beginner users, giving them an auto-installer tool Softaculos with around 439 apps that one can install in just one click. If you are using Amazon AWS servers, you can also deploy the Vesta Control Panel on that instance in one click.
The fascinating thing about Vesta is that it can be run even on low-end machines, such as a VPS with 512 MB RAM and 1 Ghz cpu. Their panel is adapted for 26 international languages and has an in-built security firewall. Using the Vesta control panel, you can perform cron jobs, backups, database management, FTP, main and DNS settings.
However, this is not the craziest part about Vesta, because I need to tell you that all of these features you can get for FREE, at no cost! You can use the Vesta control panel completely free; only some additional plugins that you can get would cost you. However, you can operate with your websites without those extra tools.
3. OviPanel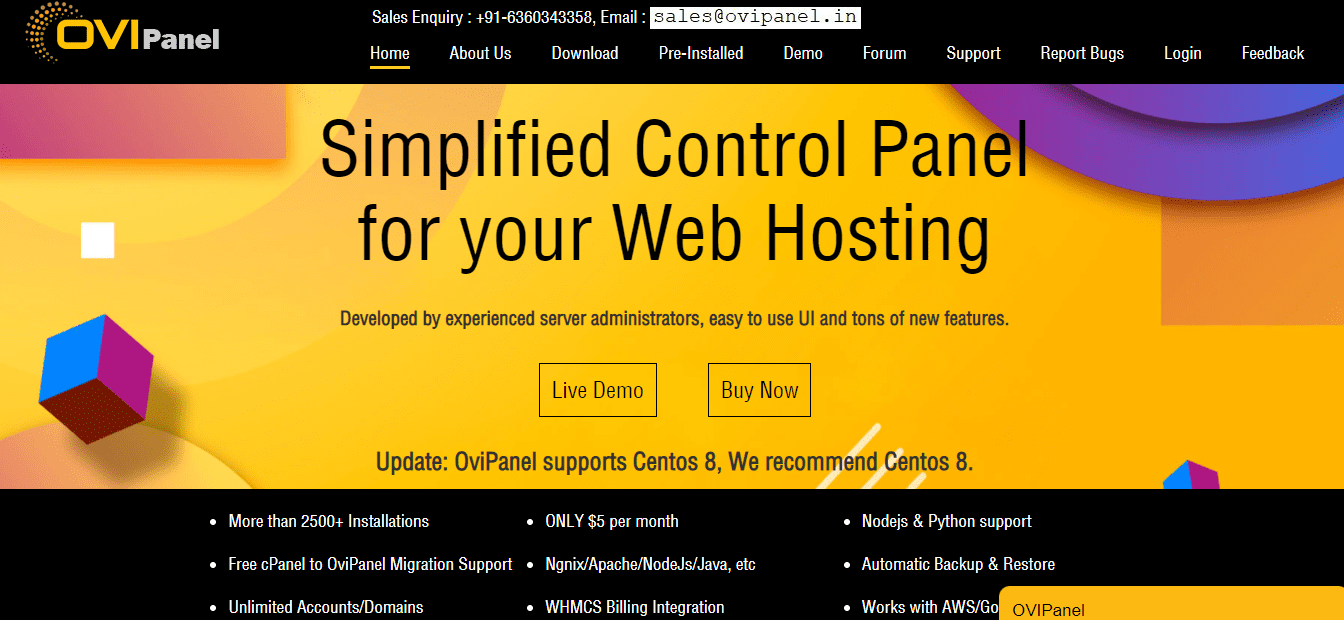 Migration is relatively easy if you have been a CPanel user for a while and want to replace it with an alternative control panel with OviPanel. You can migrate your existing websites to OviPanel with one click.
They give you a free SSL certificate to install, enhanced security against different attacks and exploits, multi-database support (PostgreSQL & MongoDB), lightweight file manager, and unlimited accounts. Yes, you heard it right. With OviPanel, you can create as many accounts as you want with no additional charges.
4. aaPanel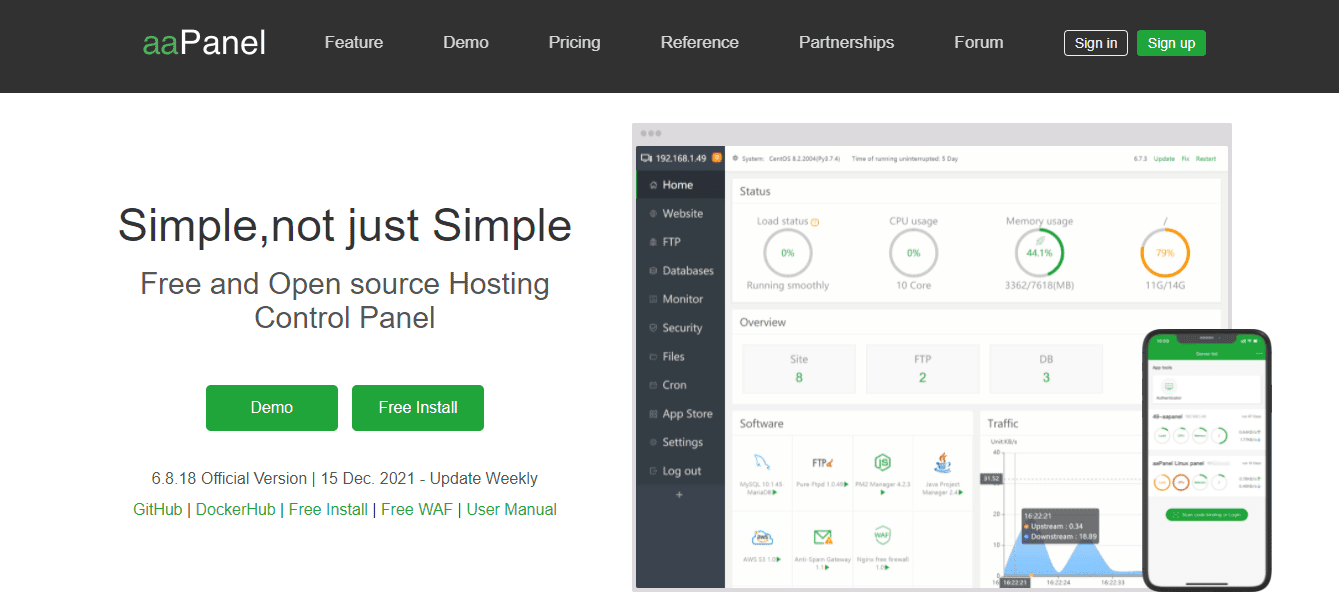 aaPanel is an open-source web hosting panel that ensures your server has only extensions that you want; it will not bloat you with some extra tools you don't need. You can monitor server performance in real-time and enable system & security firewalls.
Besides the standard fundamental functions, aaPanel gives you an option for one-click deployment of WordPress, Drupal, Joomla, and more. Most of the aaPanel features are entirely free. However, for some advanced plugins, you need to pay.
5. Sentora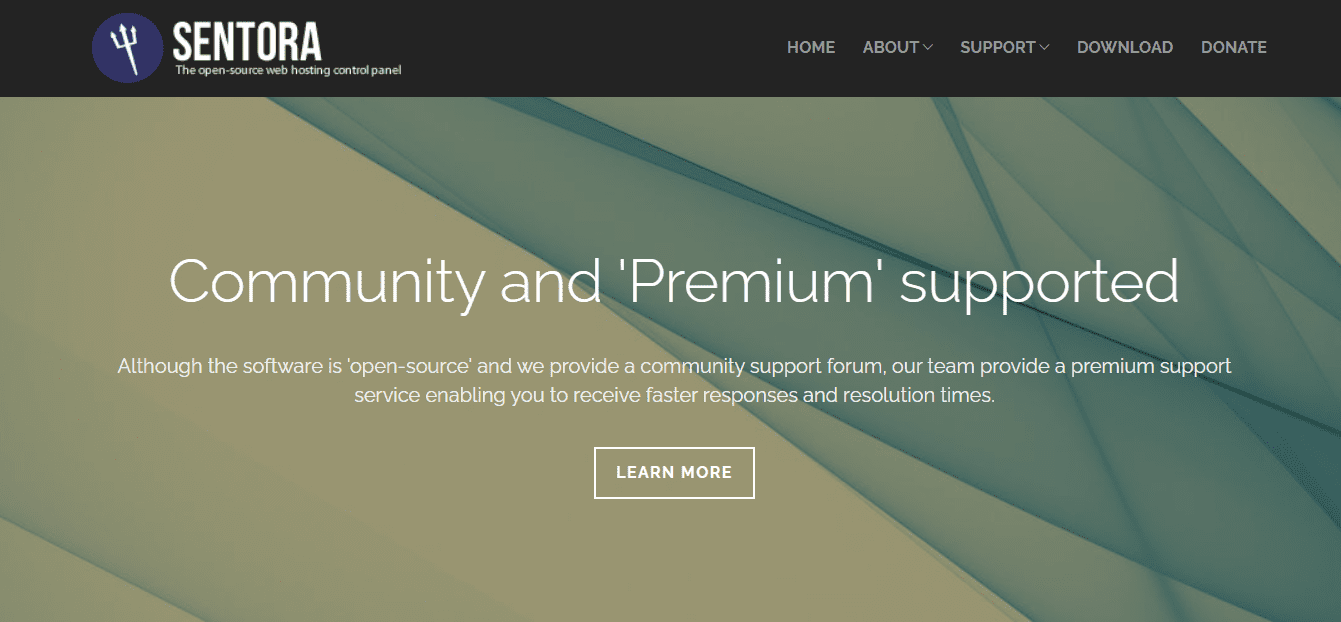 Sentora is another open-source control panel with a free license for everybody to use without paying a cent. You can use it to host as many clients as you want on the server, with no limit for mailboxes or domains, as well.
By default, it comes only in the English language, but you can get translation packs for other languages. If you need some clarifications or you want to report a bug, feel free to visit their community forum.
Latest posts by Salko Balic
(see all)
Where Should We Send

Your WordPress Deals & Discounts?
Subscribe to Our Newsletter and Get Your First Deal Delivered Instant to Your Email Inbox.
Thank you for subscribing.
Something went wrong.