The majority of people had heard about "freelancing" for the first time two years ago when the lockdown was imposed on them, and many of them lost their jobs. Forced to survive and find a reliable source of finance to support their families, people looked for "remote jobs," or in other words, working from home.
Interestingly, there was a massive boom in the freelance world after the Covid pandemic, and the number of freelancers increased. However, it's important to say that freelancing, the first freelancing platform, arose back in 1999 named oDesk. So, freelancing has been here for over 20 years.
Even before Covid, the number of active freelancers was decent, and the new freelancing platforms were launched. However, it remained a taboo topic for some, whereas others, who have been a part of it, made a considerable profit.
On freelancing platforms, there are two options that you can select. Either you are a job seeker, the one who has specific skills and want to profit from them, or you are a job offerer, an individual, or an organization who wants to hire a skilled guy to do a job for them.
If you are a freelancer and create websites, you might want to check this out. WPMU DEV's all-in-one platform makes it easy for anyone to create, manage, and sell websites. Get 20% off any of their plans. Free trial included.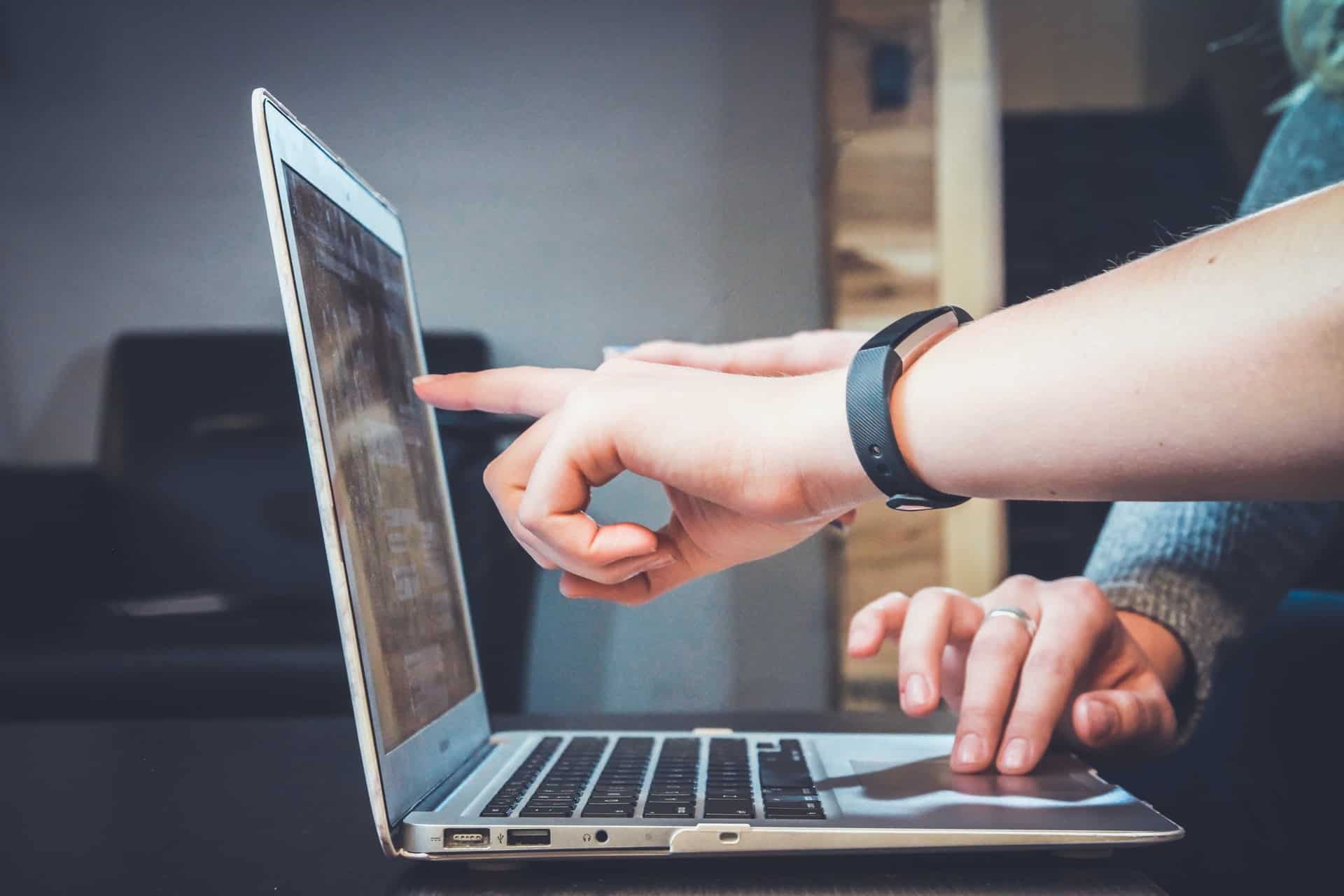 It's important to emphasize that the beginning of freelancing is challenging, and for some, it can seem impossible to get the first freelancing job. Especially today, as the number of people who joined freelancing platforms increased and you have to compete with more other freelancers to stand out and get chosen for the offered project.
Moreover, freelancing allows anybody from any part of the world with only an internet connection and skills to promote themselves and apply for jobs they find on these platforms. It does not matter where you are from; if you are good enough and have something valuable to offer, you will probably have no problems finding a client for whom you can work and thus earn money.
In addition, there is a significant difference in comparing it to full-time jobs because full-time workers have a fixed working time and salary. The real difference between freelancing and full-time jobs is that freelancing has no limitations; you can work whenever you want and get paid per completed project.
This article will go through a list of the top five websites or platforms to create an account, build your profile, and apply for freelancing projects.
1. Freelancer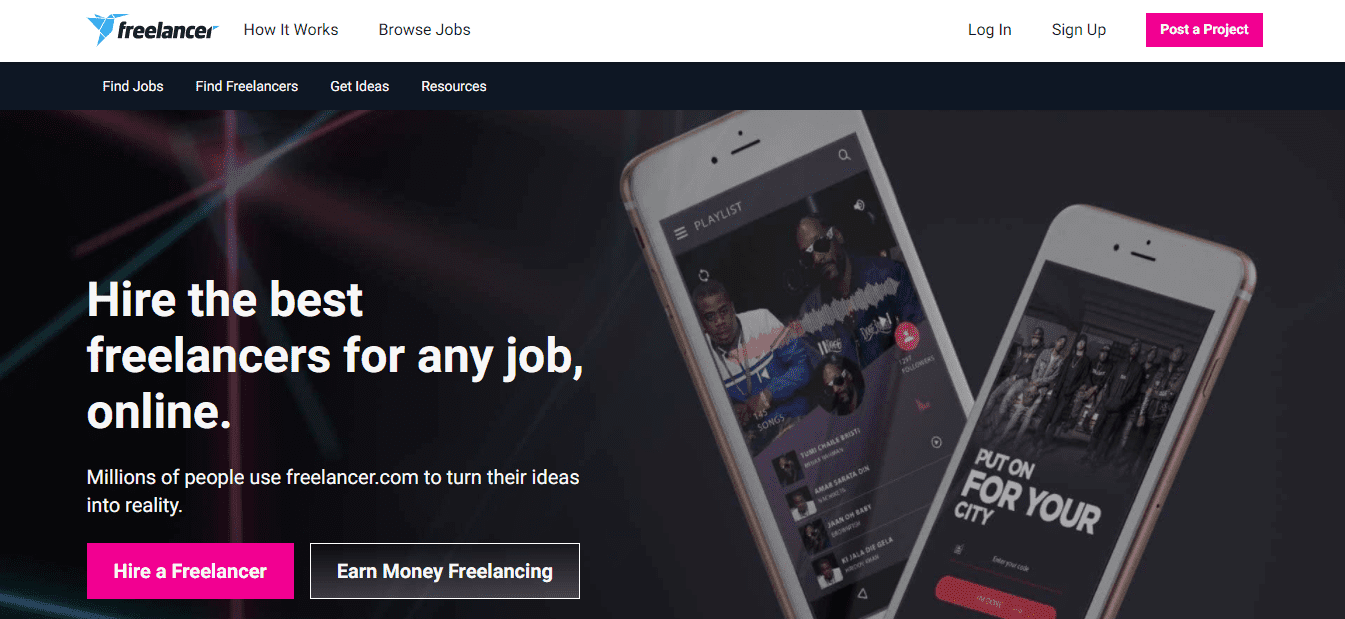 Freelancer is a freelancing platform that's been there for around 12 years. To be honest, getting started on this platform is not so intimidating or complex. You make an account, populate it with your private information and add some skills that you are good at.
You just need to set up your payment method (PayPal or Credit Card), and you are pretty much good to go. If you wonder about what projects you can work on, the answer is very simple. You can find pretty much anything on Freelancer; you name it, they have it.
When you search through projects, you can select to show you only projects with a fixed hourly rate which you previously defined, or maybe you want to see only those from a particular country, language, or skills the project requires. If you want to stand out and increase the chance of getting picked for projects, you can verify your account, get a PRO membership, or complete available exams provided by Freelancer to prove to the clients you are good at something.
Pros:
You are pretty safe when paying or getting paid for the project through milestones
It's beginner-friendly
Easy communication with the client through a chatbox
Cons:
Plenty of fake (scam) projects, so be careful
Fees are quite high
2. PeoplePerHour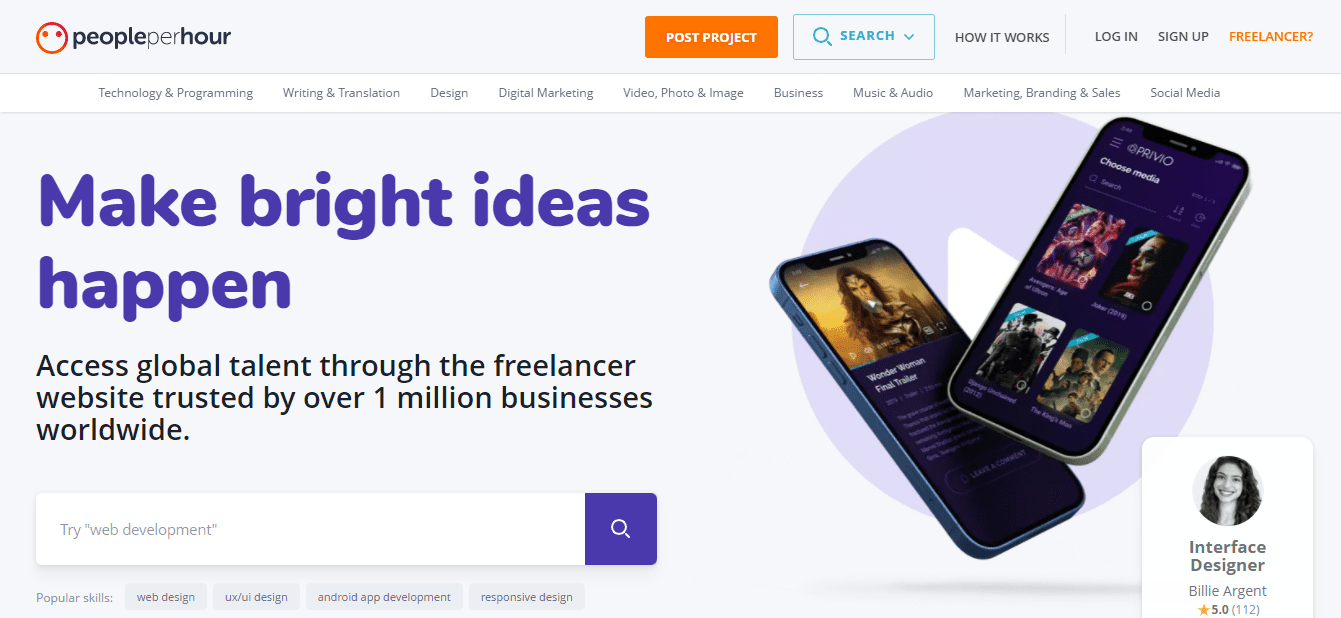 From a wide range of different projects that you can work on, PeoplePerHour is another relatively older freelancing platform with over 14 years of actively connecting clients and freelancers. All you need to do to become a part of other freelancers on this platform is to create an account, choose the skills you offer, and apply.
Now, PeoplePerHour moderates and reviews every application and accepts only those they think are good enough. I like this because there are no fake people or low-quality freelancers. Only the most skilled guys are accepted and given a chance to bid for projects and earn money.
Pros:
Older platform
Registrations are moderated and reviewed
Easy paying
Cons:
High fees
Unclear how they resolve payment issues and other complaints
3. Fiverr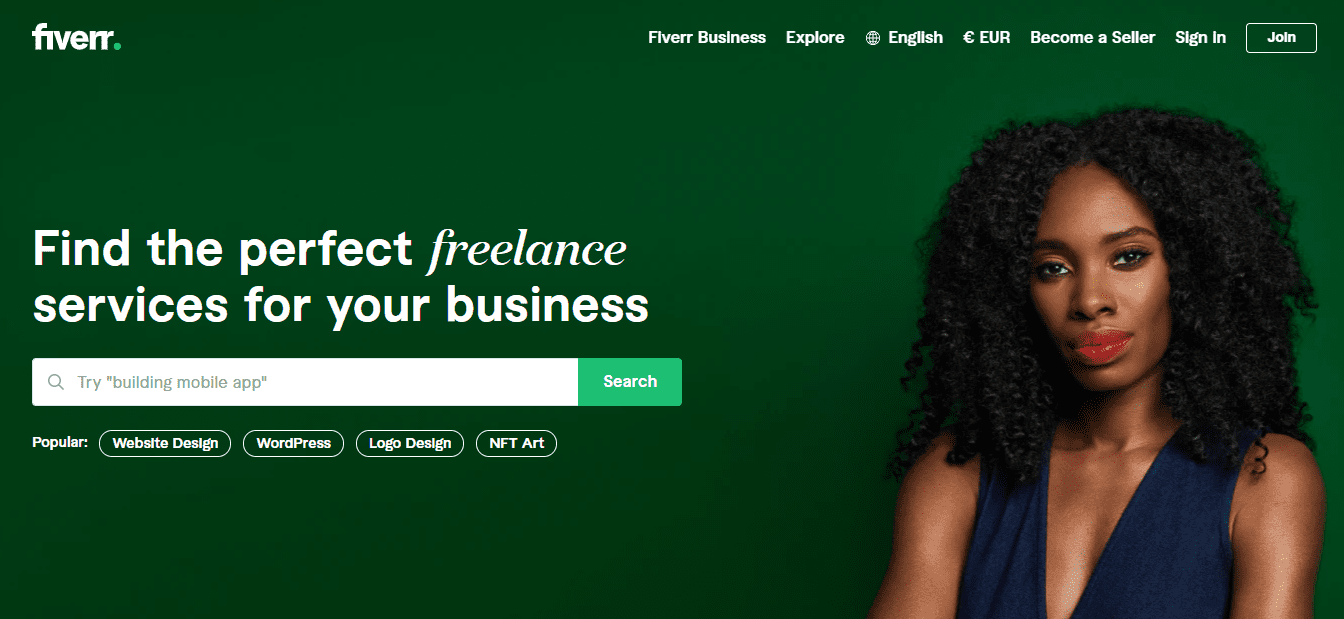 A bit younger platform than the previous two, Fiverr has provided a platform for freelancers to find projects and get hired since 2010. In the early age of the platform, Fiverr was a small community where people mostly offered services for $5.
As more people signed up, Fiverr modified their system, and freelancers were no longer limited to $5 per gig. You can work as a developer, logo designer, SEO expert, Social Media analyst, and more. They have no "hourly rates," and you are paid a fixed price per project.
Pros:
Secure payment
Easy to get started as a beginner
 Cons:
20% fee for every completed gig
4. Behance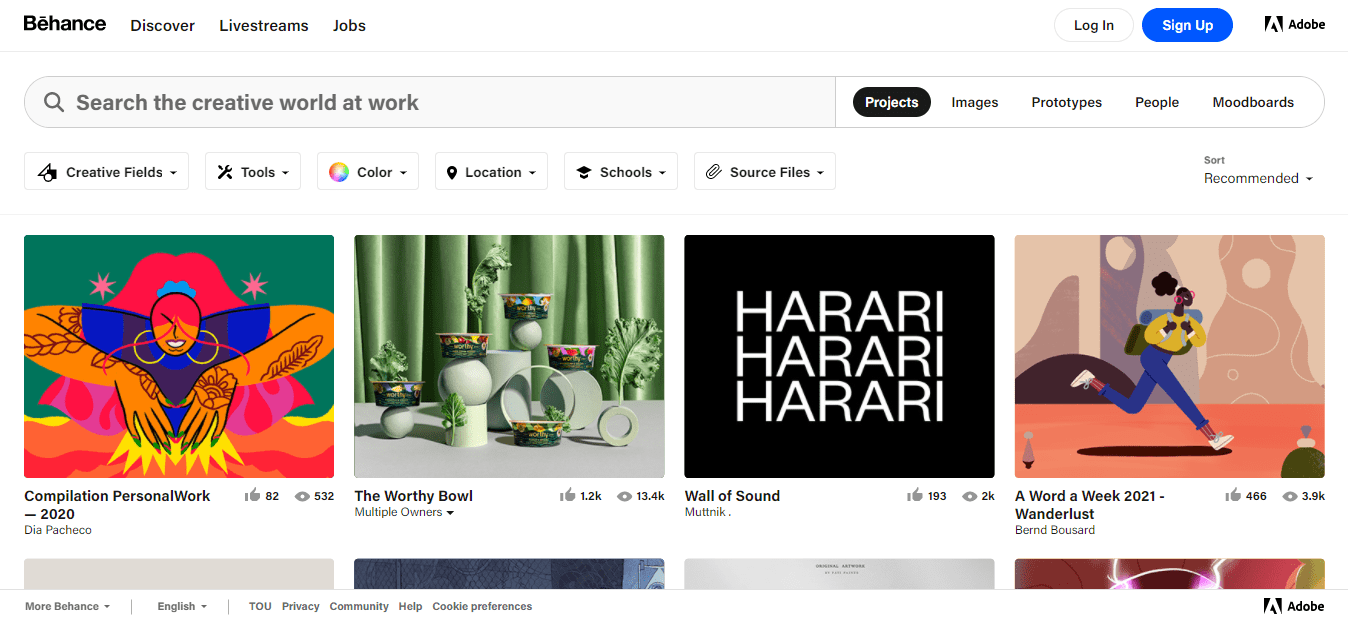 Behance works fairly differently from most freelancing platforms. It was created to allow creative people with different skills to showcase their works for free. You do not pay a cent for posting something you designed or made.
Your works have to be unique and eye-catching, so you quickly get more clients. People can see your work, share it, like it, and contact you if they want to have their ideas come into reality by you, from which you can profit.
Pros:
It's free to apply for jobs
Cons:
When you are applying for the job, you can't attach any additional files, such as: CV or portfolio
5. Upwork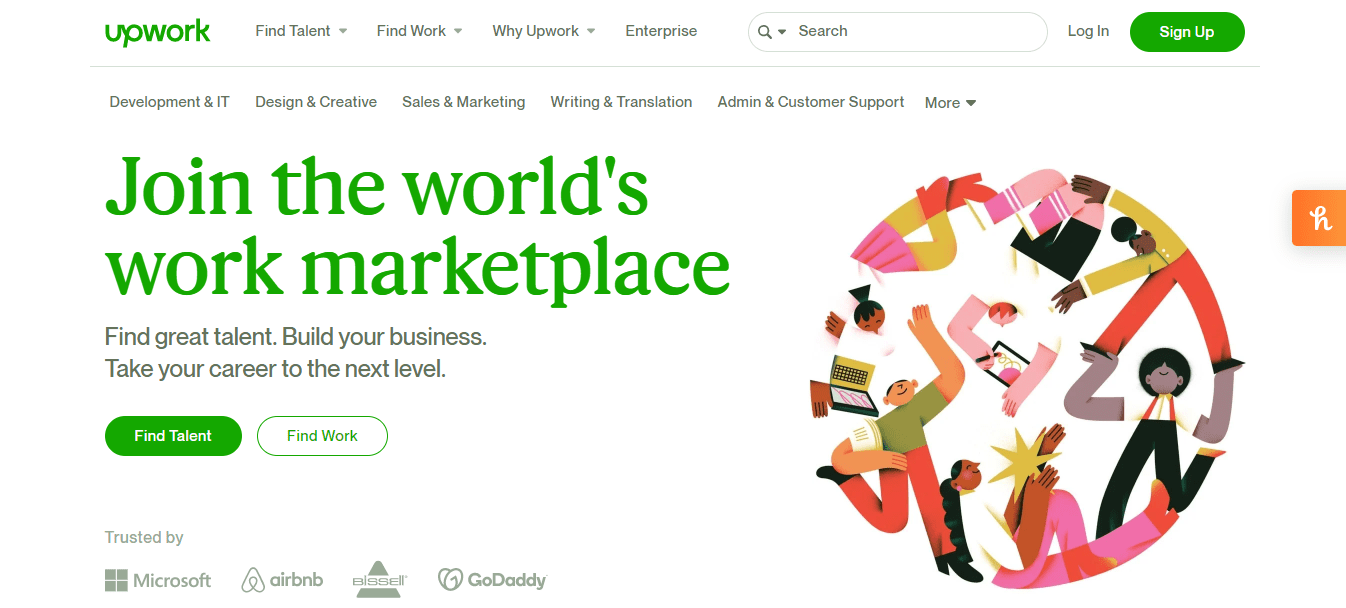 Upwork is the youngest popular freelancing platform, today considered as the best way for freelancers to find an online job and for clients to get their projects done. You can be hired as an IT guy, sales manager, accountant, video editor, and more. Getting accepted as a freelancer on Upwork takes some time because your application is reviewed, and you have to verify your identity.
Pros:
Quick communication between clients and freelancers
Clients can get a screenshot of your work every 10 minutes so that they can track your progress
Cons:
High fees
It can take up to 3 days to hire a freelancer
It's tough to get the first job on Upwork
Latest posts by Salko Balic
(see all)
Where Should We Send

Your WordPress Deals & Discounts?
Subscribe to Our Newsletter and Get Your First Deal Delivered Instant to Your Email Inbox.
Thank you for subscribing.
Something went wrong.