As a kid, working from home sounded like a dream. In fact, it still is. I like being able to stick to my own schedule, to decide when and where I work on my projects. I much prefer my remote work situation over my past retail/fast food situation.
However, there are problems unique to the freelancing lifestyle. Yeah, I don't have someone hovering over me telling me what to do, but that means I'm responsible for myself.
And while I wouldn't change anything about my freelance situation—as I'm sure many of you wouldn't—these problems, these challenges, create stressful situations that can ruin our day/week/month/etc.
So to help other freelancers, I decided that I should write about 1) the challenges us freelancers face and 2) the ways we can solve these challenges. Well, keep them from ruining our day, at least.
3 Challenges Freelancers Face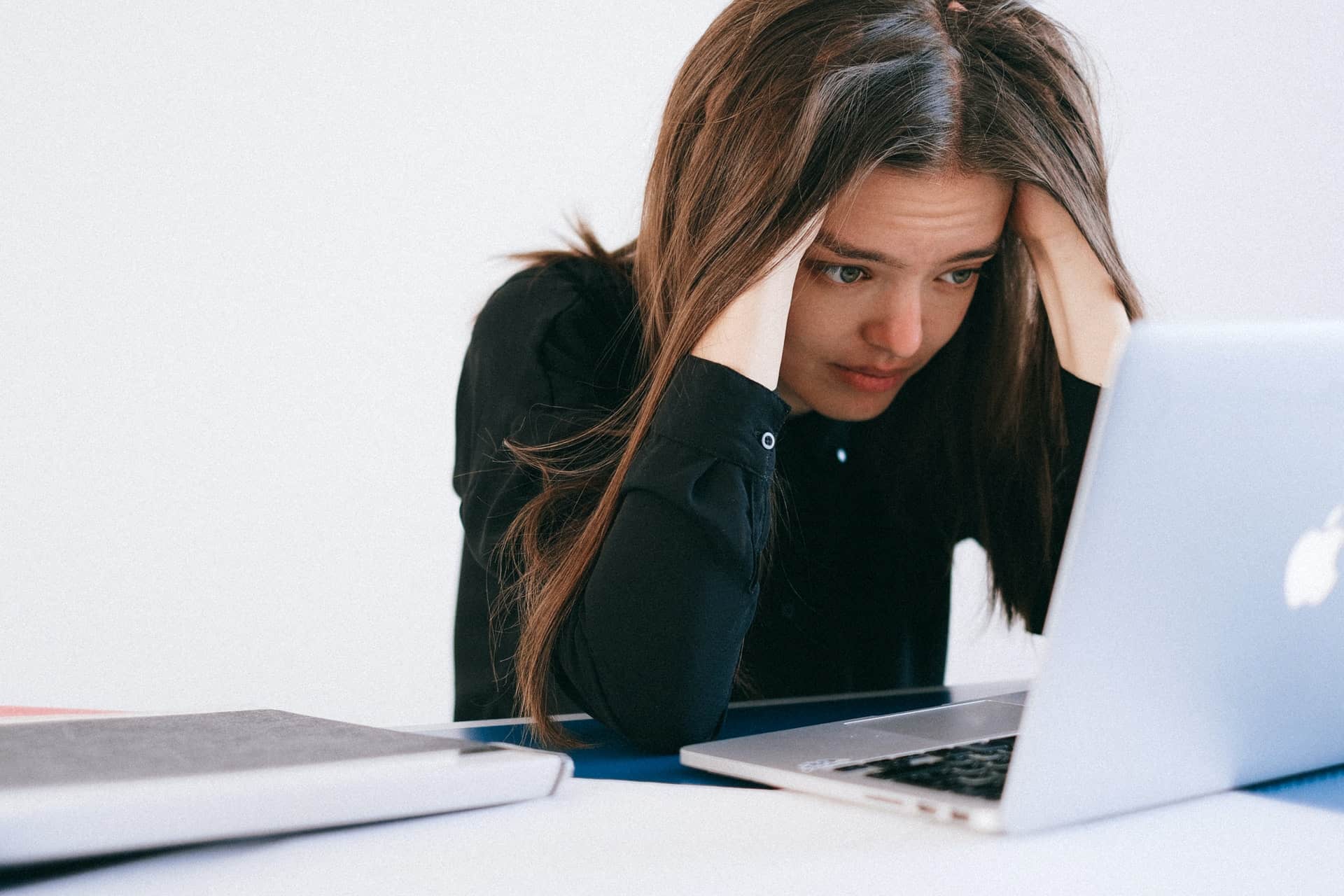 Let's start with the challenges found in the life of freelancers everywhere. These challenges present risks to a freelancer's productivity, mental health, and time: arguably the 3 most important aspects of a freelancer's daily life.
I want to note that nowhere am I saying the issues a freelancer faces trump the issues of other workers. I'm just targeting the issues of freelancers because that's what I have the most experience with and want to help others with.
With all that said, let's jump right into it: the 3 challenges freelancers everywhere face on a daily basis.
1. The Challenge of Being Organized (and Keeping Track of Time)
I've never been the most organized. In fact, many of my teachers in middle school and high school criticized my ability to stay organized, citing that my binders looked like a warzone.
Many of you may not relate, but I know for a fact that many freelancers fall into a life of disorganization. At first, you don't really notice it. A misplaced file here and there, a lack of notes detailing how much progress you've made in your latest project: all of these happen pretty often.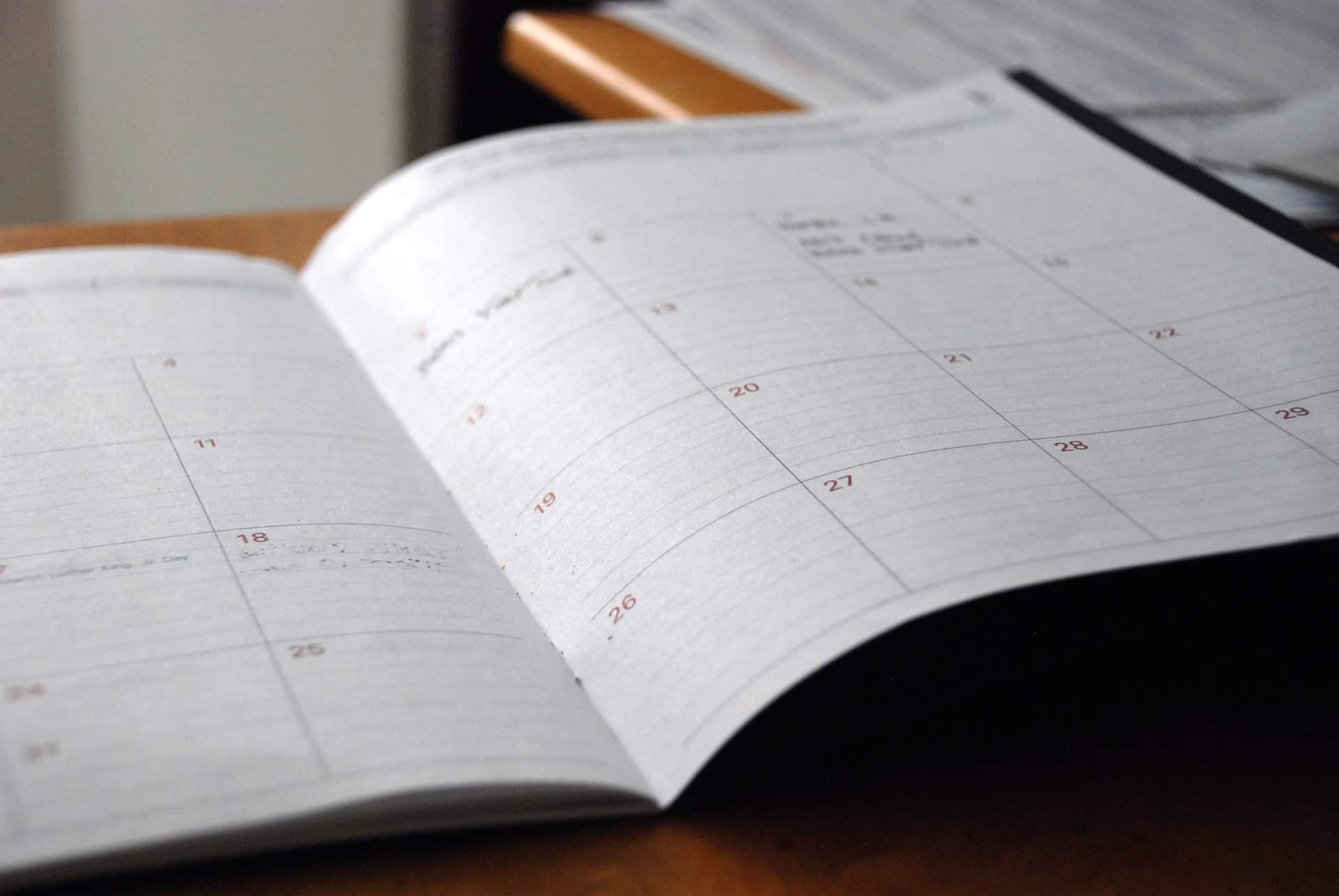 However, disorganization can lead to a decrease in productivity and mental health. Plus, if you ever hope to become a professional freelancer, you can't keep throwing files wherever and not keeping track of your projects. But learning the discipline required to keep stuff organized can be tough. I'm sure many people—not just freelancers—understand this.
And part of being organized is keeping track of time and being able to dedicate certain times to certain projects. Time management is also a difficult aspect of freelancing. There are programs to help with this, but we'll get to that in just a minute.
2. The Challenge of Growing a Clientele
Productivity does not matter if you don't have any clients to be productive for. Clients are the lifeblood of freelancers—without them, we have no work, and no work means no money, which means no livelihood.
This means that a freelancer's main focus (at least at the beginning) should be to grow a clientele, a number of reliable clients they can count on to give constant work—at least enough to make a living.
This requires getting your name out there. Social media, freelance sites, portfolios: a freelancer needs to know how to take advantage of all these venues. If they can't, it will take them a lot longer to grow a clientele. The longer it takes to grow a clientele, the less money they're making in the long run.
3. The Challenge of Staying Secure
But let's move away from the topics of organization and clientele for just a second and talk about cybersecurity. Cybersecurity is what keeps the Internet running. Not literally, of course, but think about it. Without cybersecurity, none of us would be able to use the Internet without having our personal information stolen.
Cybersecurity concerns all of us, but freelancers seem to be at a greater risk of having their information stolen. This can be because of many freelancers working away from home, using public networks as a way to connect to the Internet.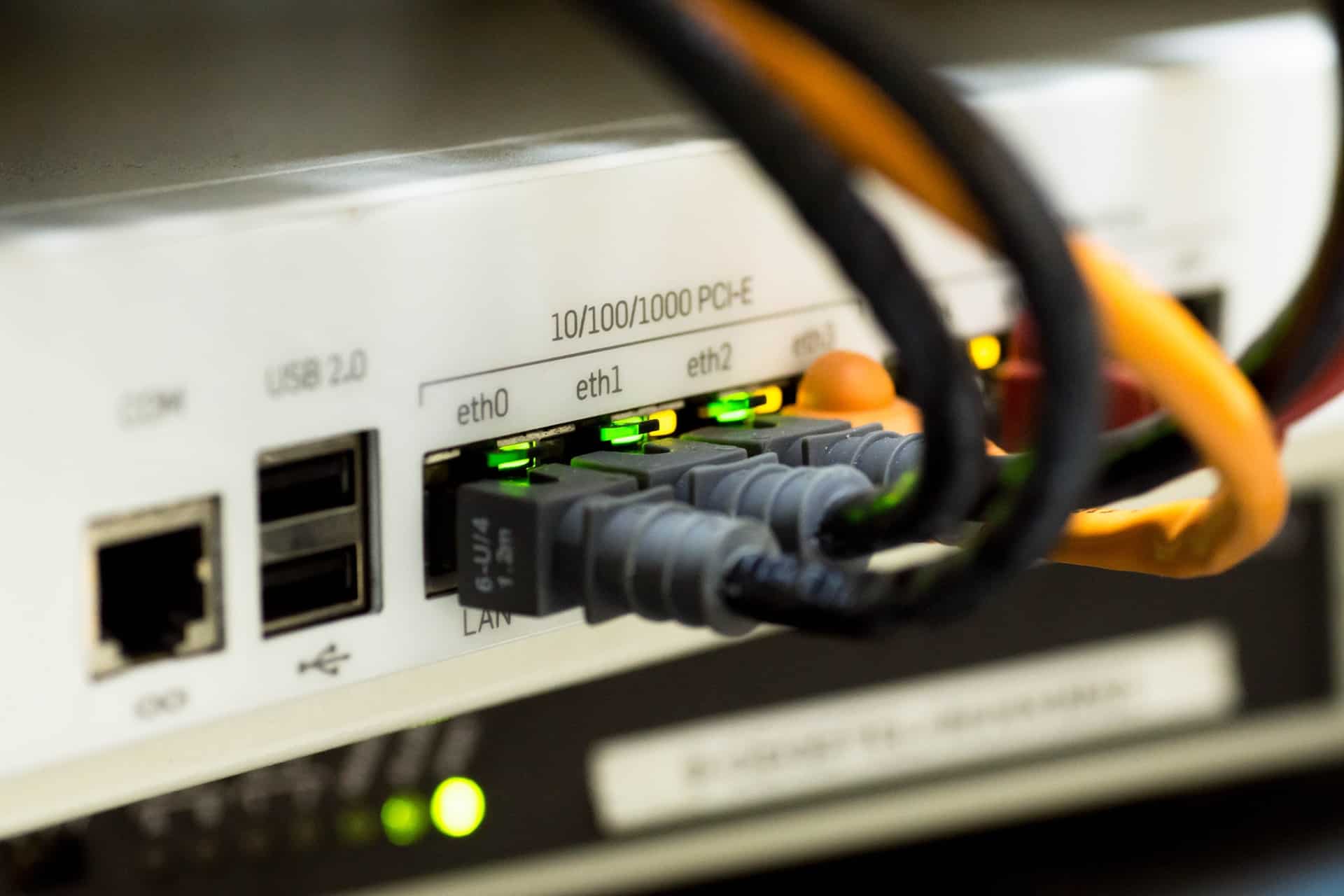 Plus, even for the freelancers who work from home exclusively, home networks are never as secure as the networks found in businesses and corporations—not unless you're someone who knows their stuff when it comes to tech and cybersecurity.
Staying secure is a top priority for everyone, freelancers especially. Fortunately, keeping secure isn't as difficult as growing a clientele or keeping yourself organized.
5 Tools to Help Freelancers With These Challenges
Now that we've discussed the challenges freelancers face on a near-daily basis let's talk about the ways freelancers can help keep these challenges at bay.
While certain challenges require perseverance and discipline from freelancers, programs and tools exist to help freelancers. These are especially helpful for budding freelancers, but as someone who's a few years into freelancing, I still find a use for most of these tools.
So without further ado, let's talk about these tools and why you need them (or should at least try them).
1. Asana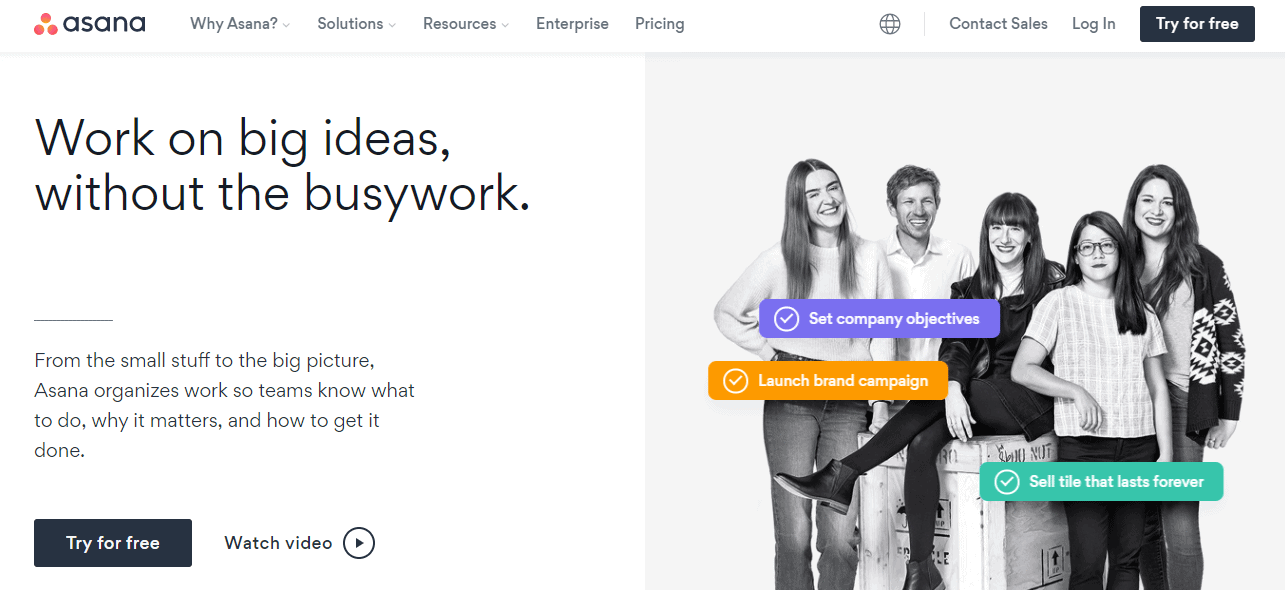 Let's kick off this list by talking about how freelancers can stay organized. Fortunately, many tools exist for the sole purpose of allowing the user to keep organized on a day-to-day basis, but there are two I want to focus on specifically: Asana and Todoist.
I'll start with Asana, the prime project management tool and Smartsheet alternative. With Asana, you're able to log any projects you may be working on at the time. After you log the projects, you're able to take notes on your progress, specify what you've completed, and overall keep an eye on your projects.
Asana is also a good tool for freelancers who work closely with other freelancers or clients, as it can act somewhat like a chat room. This way, clients and freelancers can discuss the projects in length while keeping an eye on said projects.
2. Todoist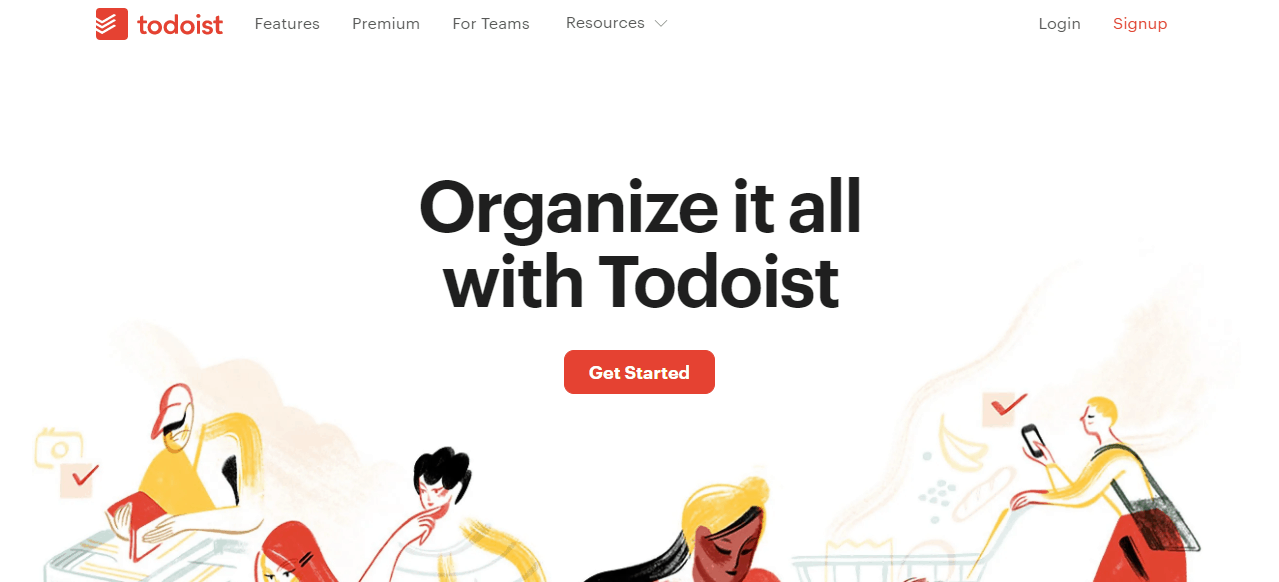 Todoist doesn't offer the same functionalities as Asana, but what it does offer is a way for freelancers to keep tabs on what they're doing for the day, no matter where they are.
See, Asana helps freelancers with project management, but it doesn't help freelancers with anything outside of that. Todoist, on the other hand, allows freelancers to keep tabs not only on their projects but also their daily routine.
Todoist is basically a glorified digital to-do list. I don't mean this as an insult, however. It helps keep people organized and make sure you don't deviate off the set path for the day. It's an invaluable tool for learning how to be self-sustaining as a freelancer.
3. A VPN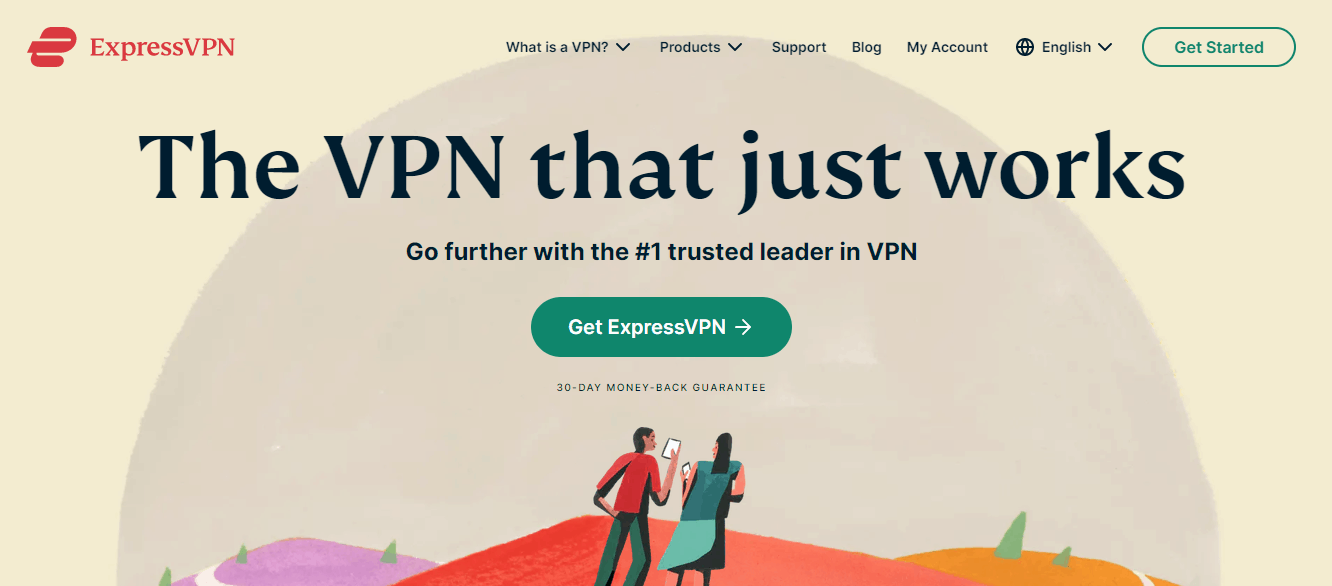 Now that we've discussed the productivity side of things let's move on to the security side of things.
To go over each and every cybersecurity tool would take an article all on its own. Instead of doing that, I want to talk about one specific cybersecurity tool—a tool I use every day: a virtual private network.
A VPN for your devices will ensure that all data coming to-and-from your devices will be encrypted, meaning hackers and cybercriminals will be 100% unable to intercept that data and read it, putting your personal information at risk.
These are especially helpful for freelancers who count on public networks for the majority of their work. If you prefer working on projects at the coffee shop down the street, think about using a VPN before going.
4. Hootsuite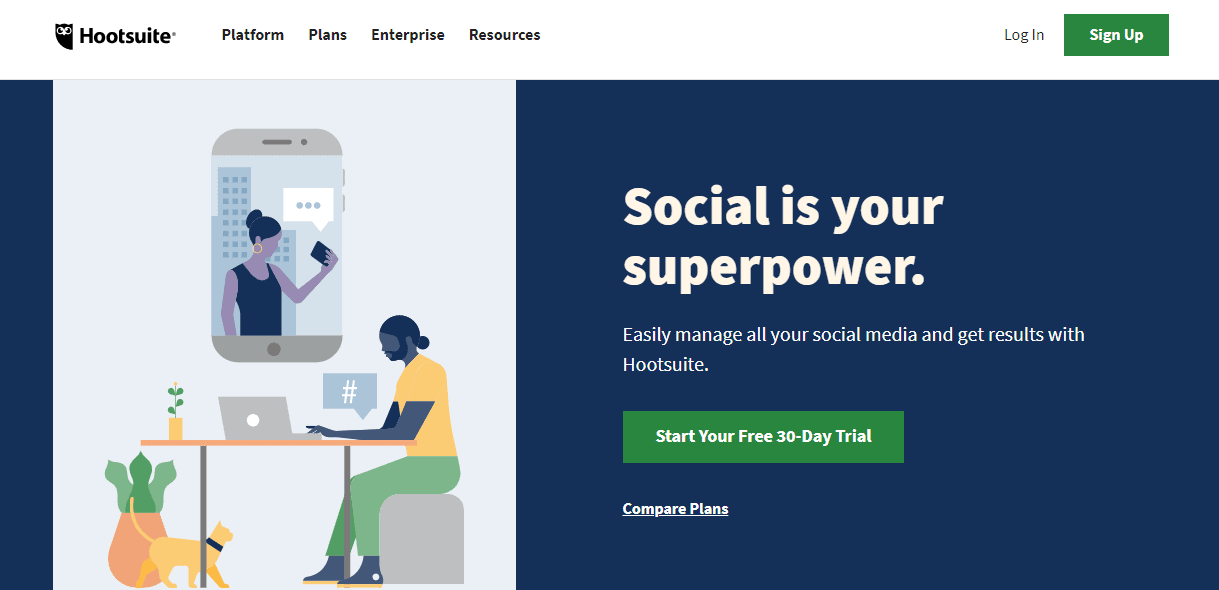 Now let's discuss clientele. Getting your name out there is an important aspect of freelancing. All who ignore it end up failing. Social media is your best way to get your name out there.
The problem is, managing all of your social media accounts can quickly become a drag and take up all of your time. To help you, take a look at Hootsuite, one of the more popular social media managers out there.
Hootsuite gives you the ability to manage all of your social media accounts from one screen. LinkedIn, Twitter, Instagram: all of these can be managed from Hootsuite. I'd say it's one of the most important tools for any freelancer, especially budding freelancers who need to create a following.
5. Zoom (or Skype)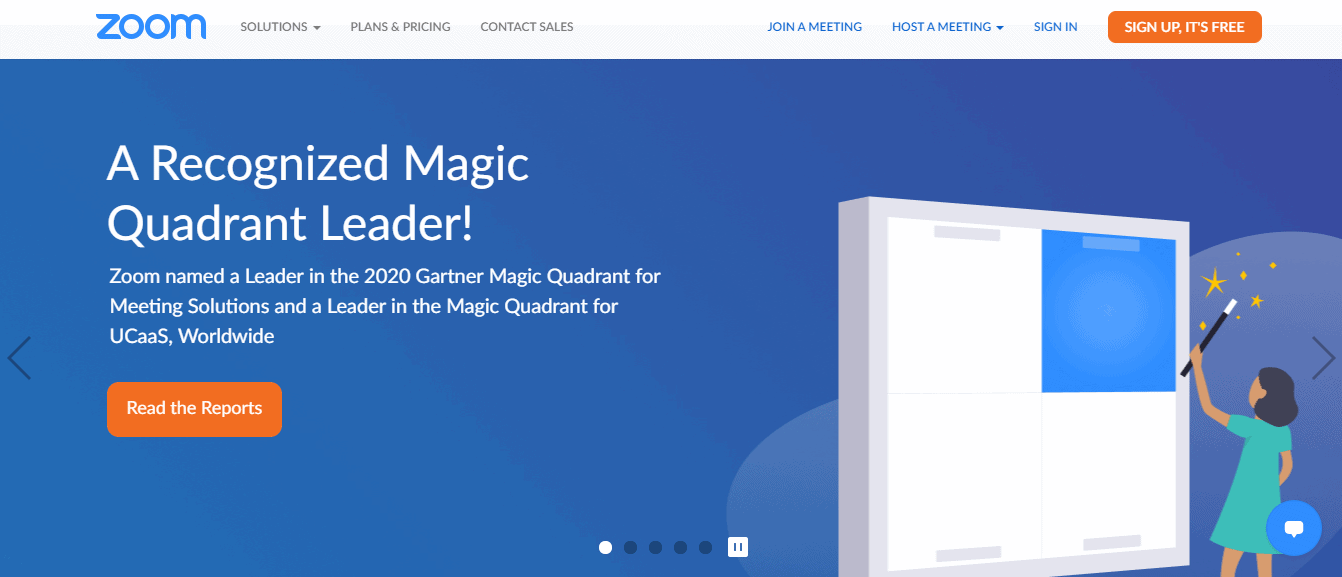 Once you've gathered a strong clientele, you need to be able to keep in touch with all of them. Losing out on communication with each client means they'll be ready to move on to other freelancers, meaning you lose out on contracts and other opportunities.
Email, of course, works like magic when it comes to keeping in touch, but sometimes you want a platform that allows you to speak to clients face-to-face. For this, you'll want to look into a video call application like Zoom or Skype.
The only reason I'm including both is that which one you choose highly depends on your preferences. If you don't mind the various security issues and prefer its more modern look, Zoom would be good. If you're the opposite, Skype is the way to go.

Latest posts by Editorial Staff
(see all)
Where Should We Send

Your WordPress Deals & Discounts?
Subscribe to Our Newsletter and Get Your First Deal Delivered Instant to Your Email Inbox.
Thank you for subscribing.
Something went wrong.