Are you looking for a great WooCommerce Notification plugin? Well, you've come to the right place. Adding an automated SMS when someone places an order can benefit your store. The process adds more transparency and builds customer trust.
So, quite a few WooCommerce plugins add this functionality, and today we've chosen the best ones. Keep reading and take your pick.
1. YITH WooCommerce SMS Notifications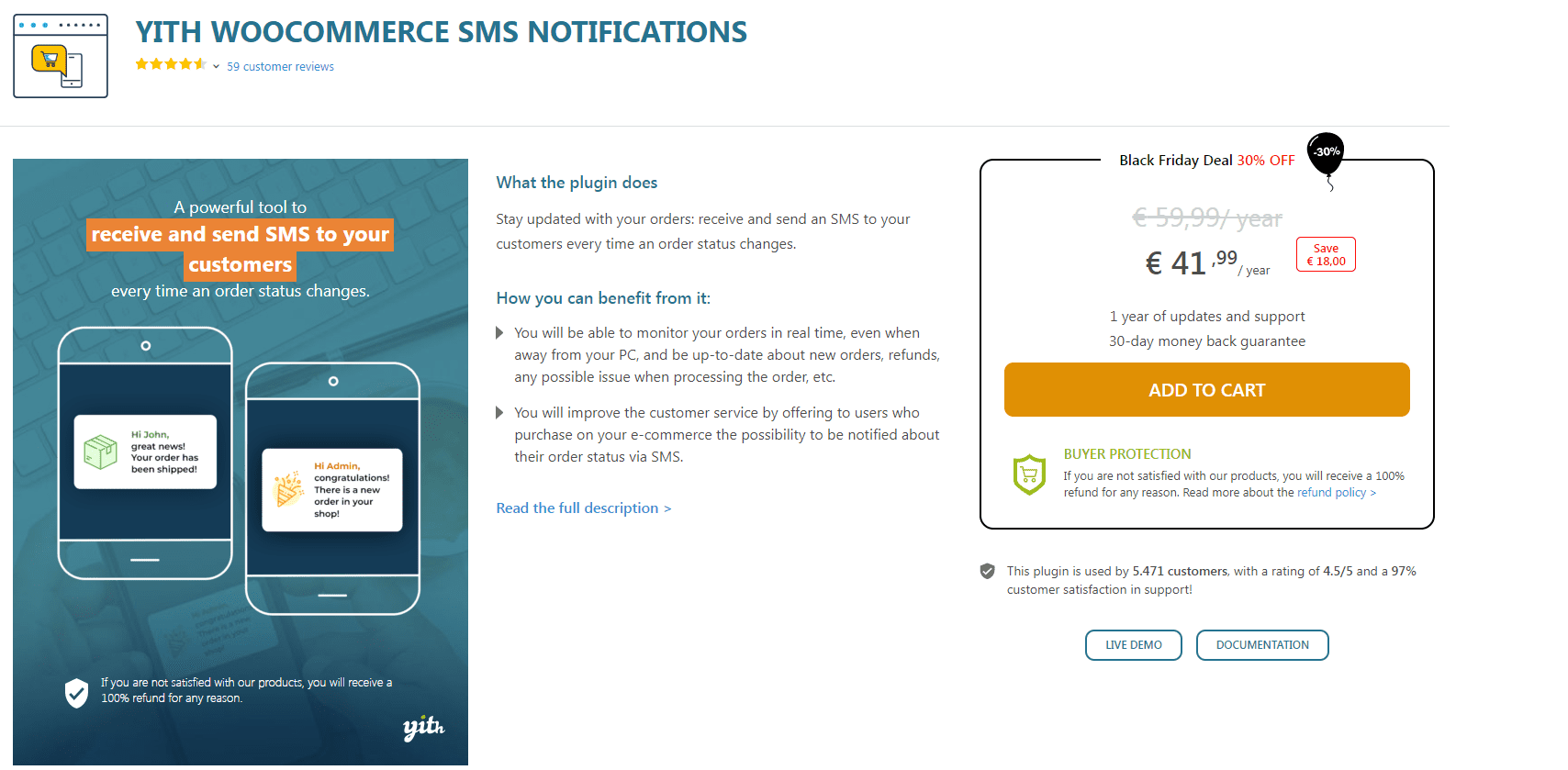 YITH WooCommerce SMS Notifications is the best plugin in the business. This plugin allows you and the customer to stay updated about your order. All orders can be monitored in real-time, and so can refund requests.
In addition, all of this can be done while you're away from your PC. While this benefits the seller by keeping all critical information in check, it also notifies the buyer of their order status and makes them feel more secure.
Best Features:
optimization with shortened URLs
compatible with over 20 messaging services
easy translations
personalizes messages
The plugin offers a vast array of customization options, and it's effortless to work with – even those with zero tech experience will make their way around in a manner of minutes. Despite it being a great plugin to use, it is on the pricier side of  €59.99 per year. So, if you're looking for something more affordable, keep reading.
2. AutomateWoo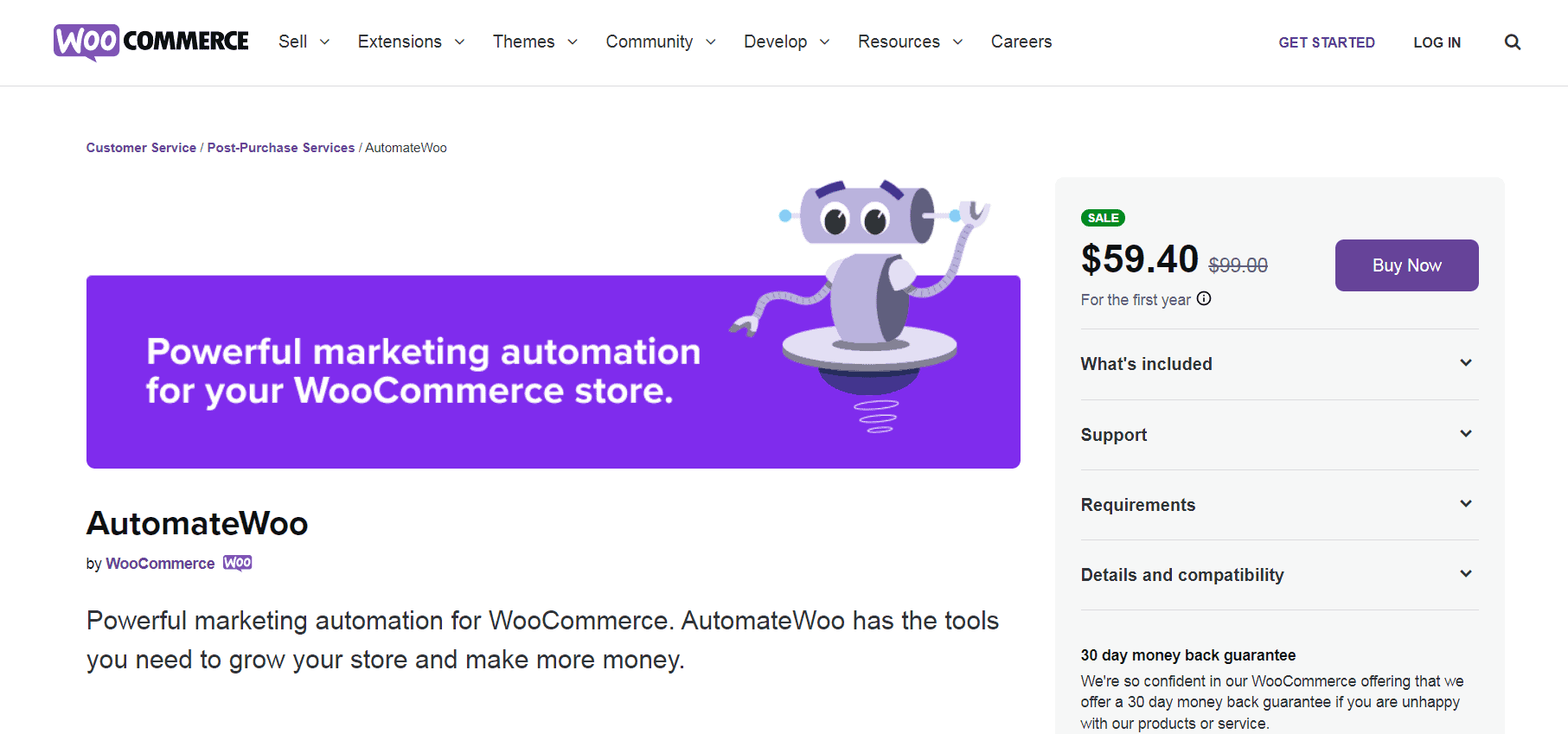 This plugin is a bit of a jack of trades. It offers many other features next to SMS notifications. However, this feature is one of its strong suits. Besides its every other feature, AutomateWoo can also send email notifications to your customer whenever they purchase something from your store.
In addition, it can also help you craft SMS coupons to entice your buyers to become returning customers. It's super easy to navigate and work with, so there shouldn't be any technical issues.
Main features:
offers both SMS and email notifications
can send wishlists to customers
compatible with most WooCommerce add-ons
Has a coupon creator
Considering that this plugin is a bit of an all-in-one, the price tag matches the list of features. It is currently on sale for $59.40, but if you don't catch it at its discounted price, you'll be looking at a price tag of $99. It does seem a bit steep, but all things considered, it's a worthy investment.
3. WPNotif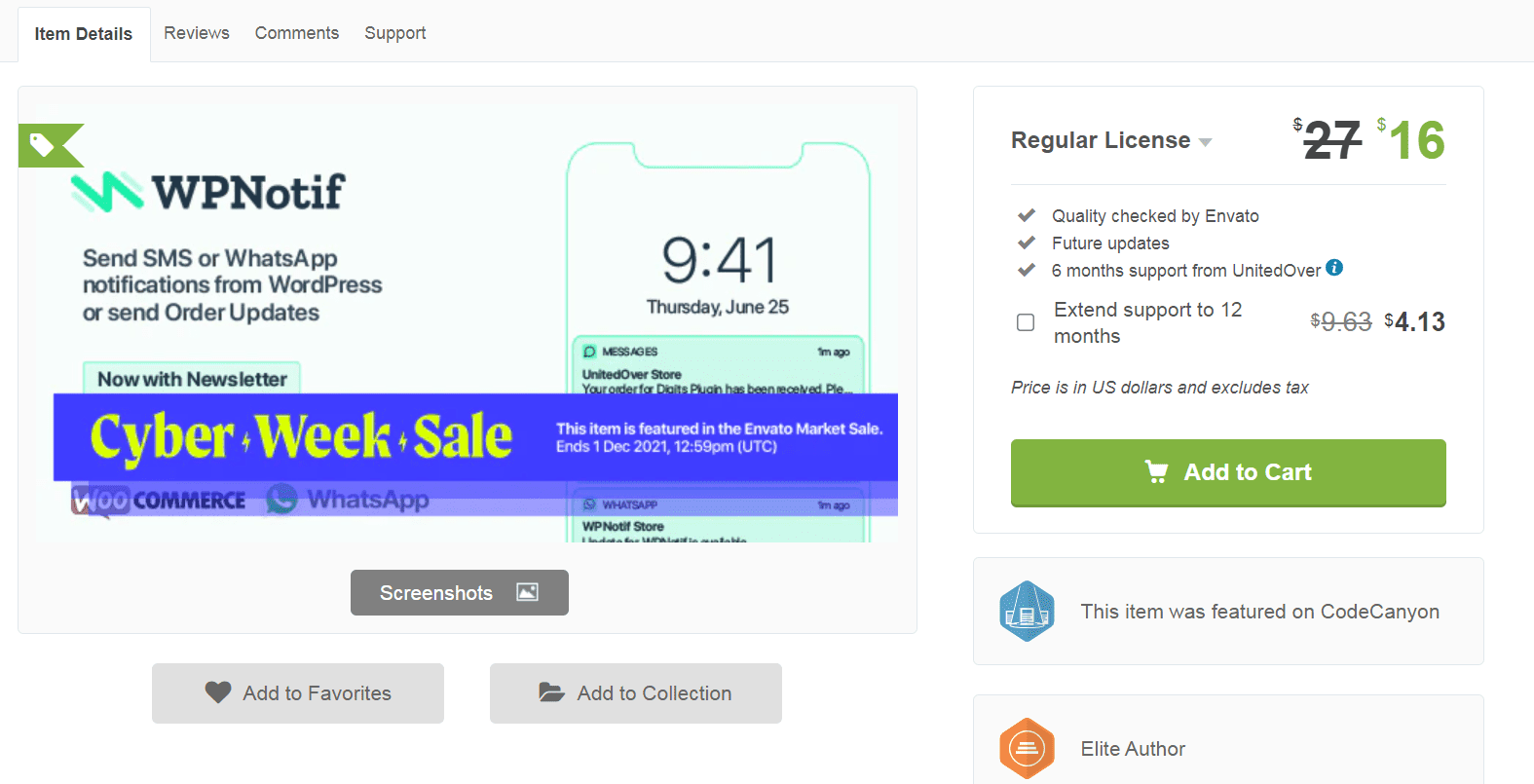 This plugin has a dual capability, meaning it allows you to choose between sending automated messages via SMS or Whatsapp. WPNotif informs the buyer of the status of their order through the channels mentioned above, and you can opt to send boh, just one or neither. The choice is entirely yours.
It also offers different gateways, which can significantly reduce the messaging cost. In addition, WPNotif comes with 35 pre-made placeholders, so you'll spend less time crafting the messages your customers will receive. However, if you want to start from scratch, you'll be glad to know that the plugin allows for a custom placeholder.
Most notable features:
Whatsapp messages next to SMS
is translation ready
supports many different gateways
is GDPR compatible
WPNotif is among the cheaper options out there when it comes to pricing. A regular license will cost you only $16, and it comes with six months of support and future updates. However, it is possible to extend the support to 12 months for an added fee of $ 4.13.
4. International SMS for WooCommerce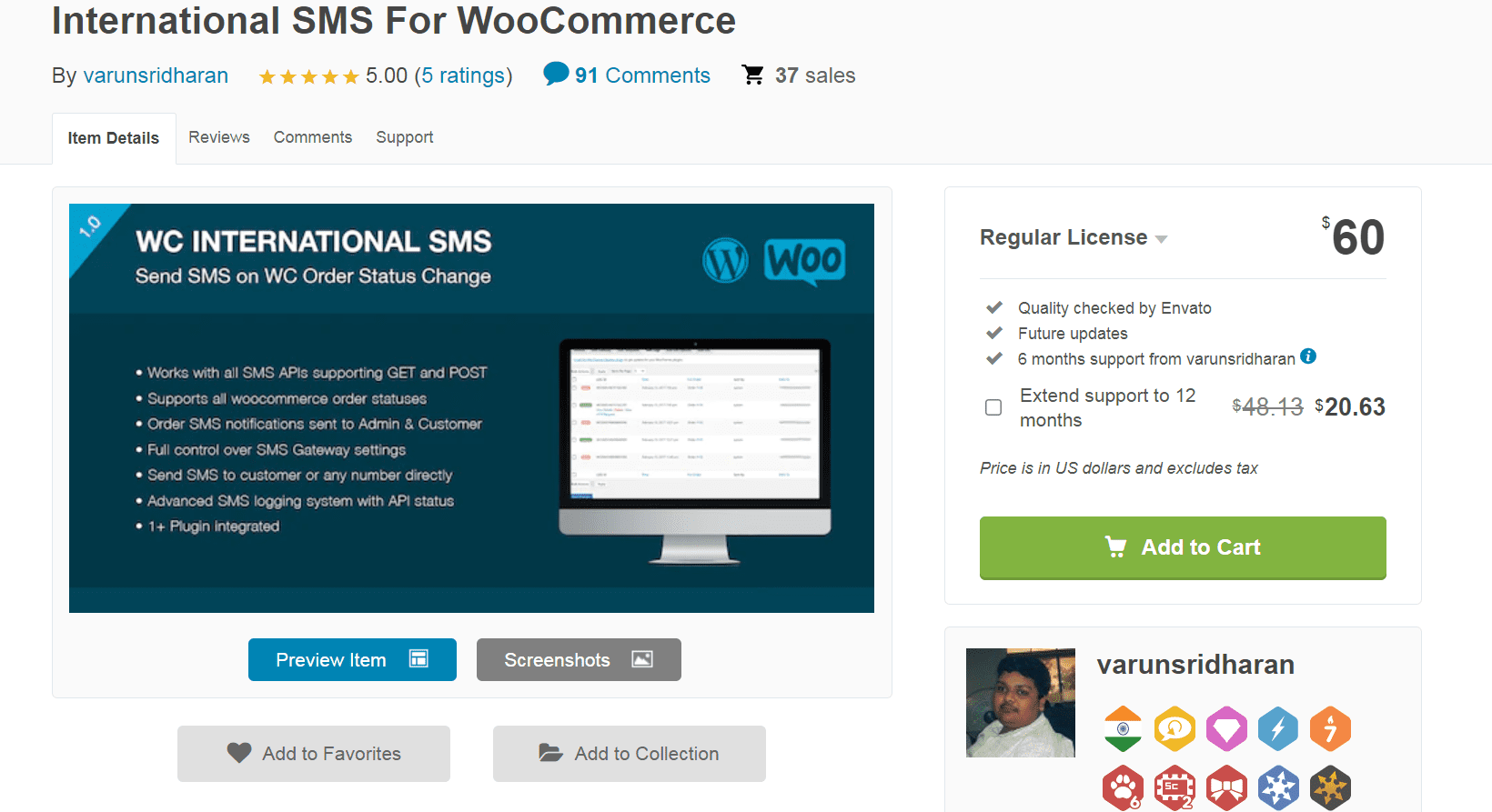 With this plugin, you can keep customers informed on their order status no matter their geographical location. Sometimes, an issue can occur with SMS notification if your buyers are from a foreign country, but luckily International SMS for WooCommerce can eliminate that problem.
Even though the plugin does support several gateways, it is essential to note that it's not as many as some of our previous recommendations. So if this is a big deal to you, do look into it.
Features:
compatible with most WooCommerce plugins
gateways can be easily altered
supports various SMS APIs
an admin receives a notification at the same time as the customer
This plugin is excellent at what it does, but it is on the pricier side. Also, if you're looking to get a regular license, it will cost you $60. However, extending the support to 12 months is an additional $20 fee.
5. SMS Alert Order Notifications – WooCommerce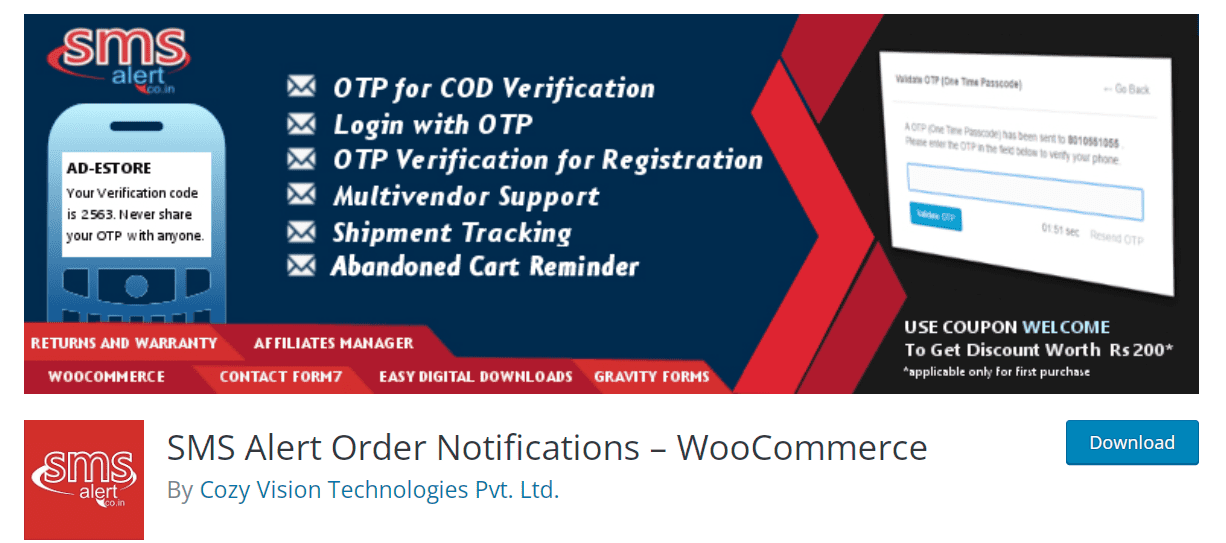 SMS Alert Order Notifications – WooCommerce ensures your customers will be informed of their order status via SMS. It's a relatively simple plugin, but it does what it promises to do well. When a customer receives the SMS, so will you. This way, you can more easily gauge their reactions and see what needs fixing.
In addition, this plugin does have a fair number of different configurations options. When configured correctly, it could also inform you of the quantity of your stock. It is a relatively rare feature among plugins like this.
Important features:
auto URL shortening
comes with different message templates
messages can be sent to the handpicked customers only
both the admin and the customer receive identical messages
To leave you with something sweet at the end, we chose this plugin. SMS Alert Order Notification can be yours for a whopping price of $0. No free trials, no hidden paywalls; it is free.
Final Thoughts
WooCommerce SMS plugins can be beneficial for your store. They help the customer gain more trust and always be in the know about the status of their order.
Most customers will appreciate this feature, so if you can afford a feature-packed plugin right away, don't fret. A free one will do just as fine a job. So, try one out and gauge your customers' reactions – you won't regret it.
Latest posts by Ivana Banić
(see all)
Where Should We Send

Your WordPress Deals & Discounts?
Subscribe to Our Newsletter and Get Your First Deal Delivered Instant to Your Email Inbox.
Thank you for subscribing.
Something went wrong.