Are you thinking of starting your online store? Not a bad idea, as it will bring you some nice change of pace from your good old 9-5. It will surely provide you with more freedom than any other type of business out there, having its employees, and bosses as well, slaving away 24/7.
There are several essential aspects to consider as you are starting to live your dream, and you will likely hit a couple of rough patches and face some serious decisions straight in the beginning. The truth is, if it were easy, everybody would be doing it.
Starting from the name of your store, through all branding and marketing you need to consider, to the technology making it all possible, there are many decisions you have to make. You will have to learn a lot of things and make some mistakes while you are at it. Get ready – in the beginning, it is more likely to be tough work and a lot of struggling than a smooth ride.
One of the significant decisions you will have to make is the choice of the e-commerce platform you will use to sell your product and live from it. There are many solutions out there, all of them topping the other in one way or another. The most popular ones, though, are WooCommerce and Shopify. They are also the most used ones for a good reason, as they both provide solutions that will bring your store to the top.
Which one is better?
This debate is a bit younger than the chicken and the egg one but is equally important. WooCommerce vs Shopify? The truth is, both of these platforms have their strengths and weaknesses, so they are still competing for the title of "the best e-commerce platform." It is improbable that there will ever be a winner. Therefore, the big question here should be "Which one is better for my business?".
To find the answer to this question, you should look into your own and your business's strengths and weaknesses, and then pick the one that will emphasize your strong points, and improve your weak ones. Are you a coding expert, or are you a bit on the layman's side? What are your ideas, dreams, and long-term goals for your e-commerce business? Does your budget allow a lot of leeway for potential hidden costs and unexpected dents?
Let's compare them, and see in which basket you should put your inventory.
There are several aspects in which both of these platforms are rather extraordinary. The first and most important one is that Shopify offers a free trial, and WooCommerce, on the other hand, has a 30-days money-back guarantee. So even if after reading this comparison, you are still unsure, you can always try them yourself, and see what works better, with no strings attached.
What should I look for when trying them out?
Make sure that you know what they can do for you and your business. You want to make sure it will be possible to create your store in the first place using the resources you have. From there, it is all about getting visitors shopping with ease on your website.
Getting the store up and running
If you already have a WordPress website, especially one you have built yourself, going for the WooCommerce without any thinking could be the right thing to do. However, with WooCommerce, beginners might feel a bit overwhelmed, as there is a lot to take care of and many things to learn.

With WooCommerce, you will get a full hands-on approach to building your online store. You will have to install WooCommerce, make sure that the updates happen, create backups, and most importantly, worry about and handle the security of your website.
WooCommerce does take a bit of knowledge and dedication to be set up correctly, but once that happens, customization and turning your store into something you are proud of should be an excellent experience. There are quite many plugins you could install, over 50.000 to be more specific. You can automate most of the tasks, add the needed and extra functionalities, and make sure that your website is just what you wanted it to be. A bit steep learning curve if you are not a pro, but the customizations that it provides are endless.
Shopify, however, gets most of the background work done for you. It is a fully hosted platform, after all. Therefore, it takes care of the installation, management, updates, and backups. It will also make sure your website is secure and is performing to its full potential. The bonus aspect is the fact that Shopify offers 24/7 support to make sure you are satisfied with their service and your store. It is important to conduct extensive research on how to drive traffic to your shopify store. When it comes to starting an online business and dropshipping in particular – another important aspect is to conduct effective shopify product research.

Once you sign up, you can pick a design for your website, and create a gorgeous one using the drag and drop builder. You also have access to a multitude of apps and plugins to optimize and supercharge your e-commerce store. You will experience the lack of control you would typically have with WooCommerce, but the big question here is if you appreciate that or not.
Features available to you
It is another question of how much time and effort are you willing to put in building your online store. When comparing these two, it is easy to see the discrepancy in the basic plan: Shopify has more features in-built; however, the customization is considerably limited. On the other hand, with WooCommerce you can rely on an almost unlimited number of plugins to handle that for you, but it is likely it will cost you a bit more when it is all summed up.
Shopify's built-in features are enough to set up a beautiful and wholly operating online store. It includes website and blog, abandoned cart recovery, discount codes, unlimited products, and over 100 payment options.
On the other hand, with WooCommerce, you get "unrestricted customization," as already mentioned, which allows you to edit absolutely everything on your site. Built-In blogging is another crucial feature you get, as well as a one-click refund option for your customers, which they will very much appreciate. You will still have all 100 payment options available, too.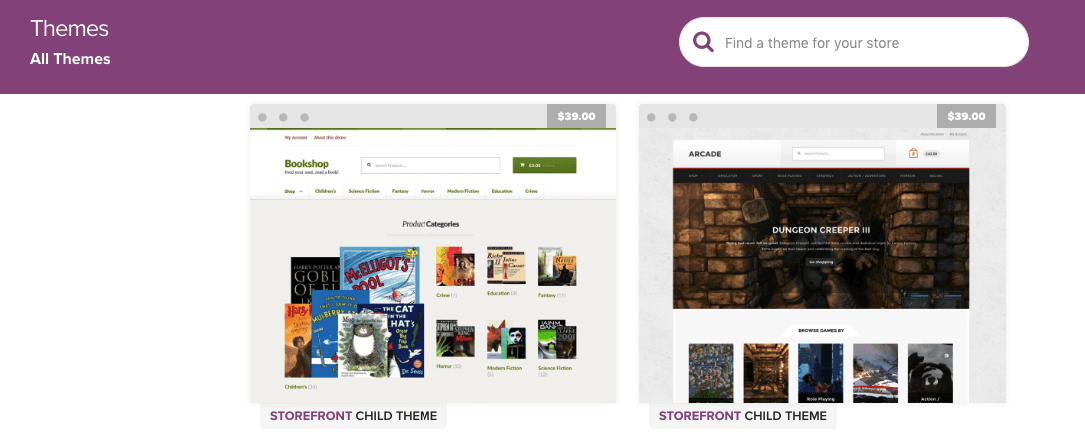 SEO
When it comes to SEO and the ability of your visitors to find your store, it is a tie between the platforms, but for different reasons. Both of them will make sure that your products are visible to the right people. While with WooCommerce you can put Yoast SEO to good use, and dig deep to handle all the meta descriptions that tell Google what you are all about,  Shopify's dedicated servers, on the other hand, provide speed. SSL certificates that you get with Shopify add a level of security which Google will reward with a high ranking. As before, it is the question of how much control you want to have.
Scalability of your store
"Where do you want your store to be in five years?" is the question you should consider in the beginning. The main issue is scalability, as you don't want your store to stagnate for any reason, and it might happen once the traffic exceeds your initial expectations and therefore the choice between platforms as well.
Both WooCommerce and Shopify have solutions for that, and again, the difference is in the amount of control you would like to have. In Shopify's case, once the traffic starts exceeding your expectations, the only thing you have to do is to upgrade to the more expensive plan. Shopify will take care of your resources from there and ensure that everything is running smoothly. Plus there are apps like product upsell Shopify for boosting sales.
With WooCommerce, the surge in traffic is easily handled by choosing a better plan with your hosting provider or switching to a better one. If you want to manage your resources, and therefore your budget spent on hosting, WooCommerce provides you with an opportunity to pay for the resources you need and use.
Who's the winner?
The obvious winner is the platform that fits your business' needs better. If you are starting, and you are not very proficient in what handling an online store entails, going with an e-commerce platform that has a lot sorted out for you in advance, like Shopify, is probably a better option for you. It will take out a lot of question marks out of the equation, and will provide you with excellent support in case something goes south. For first-timers, inexperienced with coding and a rather tight budget, Shopify is the solution to go with, no doubt.

On the other hand, if you want it done right, and micromanagement is your middle name, WooCommerce will provide you with options to satisfy every idea you might have had for your online store, ever. With unlimited customizations, and opportunities to change and edit everything you are unhappy with, choosing WooCommerce is a no-brainer. It is a steep learning curve, and without the support, you will have to search the internet now and then for a solution. But with so many themes and plugins available for your store, you are unlikely to end up with something you don't like. You can also always learn more about WordPress by visiting dedicated blogs and WooCommerce forums.
In the end, pick the one that will make your dream happen, and your store up and running. The most significant decision is to get it started – everything else, you can handle as your business grows!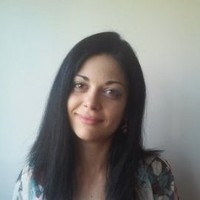 Latest posts by Vladana Donevski
(see all)
Where Should We Send

Your WordPress Deals & Discounts?
Subscribe to Our Newsletter and Get Your First Deal Delivered Instant to Your Email Inbox.
Thank you for subscribing.
Something went wrong.