With over 50,000 WordPress plugins in WordPress library, it can be hard to pick out the right plugins for any website.
In the battle of total domination, the need to be the best has never been more in demand. As of November 2017, you can see a huge number of resources about best WordPress backup plugins in 2017 over the internet – each of which provides deep information about the plugin's outstanding features and functionalities. But, is it so simple to read a random post and select a plugin to keep your website safe and secure from the disaster that is waiting to happen all of sudden.
So, without any further ado, sit back and put your contact lenses on as we take you through a look at our best solutions for best WordPress backup Plugins of 2017.
However, before starting over it, there's a general question about why backup plugins? Do we really need to take regular backup of our live sites?
There have been several WordPress security breaches potentially affecting millions of individuals' private information. A year ago, in May 2016, the Panama Papers dominated newspaper headlines with the highlight of world's Most Scandalous WordPress Security Breach. There were more than 11.5 million personal records exposed from the database of the world's 4th biggest offshore law firm, Mossack Fonseca.
Most Scandalous WordPress Security Breach
WordPress is an open source platform, where you can create and use any plugins and themes. Due to its nature, the data leaks and data losing accidents are common. If you want to take an example of the international platform, I would take the name of the Panama leak incident. I mean, hence, what a big bang that was right!
Everyone knows that the security breach happened due to the updating failure to the latest version of the slider revolution plugin. It exploited approx 4.8 million emails, thereby making it the largest data breach in the history.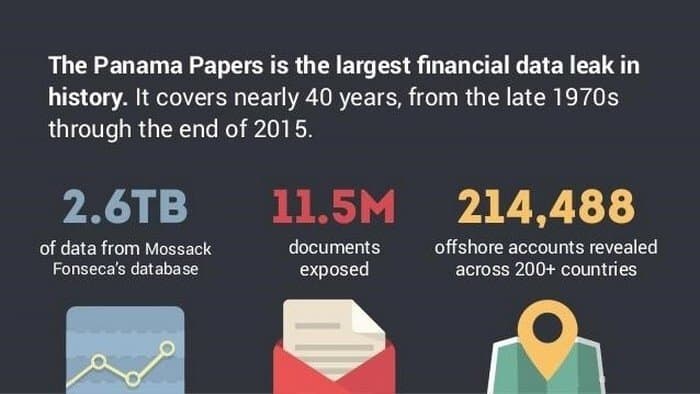 I think at least you don't want the same to happen with your site's data right! And that's true as well, the WordPress websites are in need of overcoming such situations. The most important thing is the safety of your WordPress data. But how they are going to be safe?
Well, WordPress backup plugins can be a great solution for you. The backup plugins are the ones that can help you out to keep all your data safe and secure. Do you want to know about the best plugins for your WordPress site?
Here, I am mentioning some of the best WordPress backup plugins that can help you to create, manage and backup your live site. Take a look at the upcoming points:
BackUpBuddy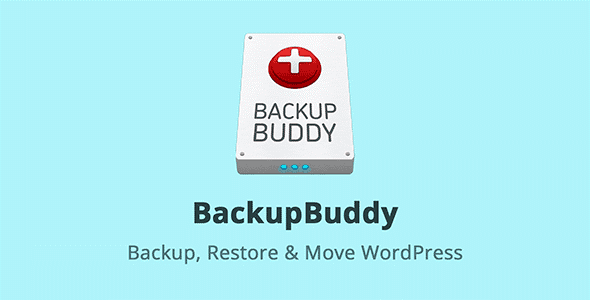 In order to have a solid WordPress backup solution, you must opt for BackUpBuddy. You can have easy scheduling options regarding the automatic storage. In their Stash services, you will also get to use the real-time backup feature.
Main Features:
It provides you a complete backup solution.
You can include the backups of certain files as per your preferences.
Automatic storing features, you can easily store your data in Dropbox, rackspace cloud, stash and many more.
It allows you to perform scheduled backups according to your time requirements.
You can also perform tasks like off-site storage.
Benefits:
You will be easily able to migrate your website.
The tool also provides you tutorials on using it properly.
You can move your WordPress site to any new domain or host.
On accessing the premium forums, you get the full tool support.
The Quick setup wizard form takes only a few seconds to fill.
You will save lots of your time and effort by using this tool.
Disadvantages:
The biggest problem is with the WordPress multisite support, there is no support for it.
No free trial option is there.
It is not as much as user-friendly, especially for the novice.
It requires iTheme products for encryption of the backups.
The server can cause problems if made to work quickly.
Price:
Starts from $80 per year, 2 sites.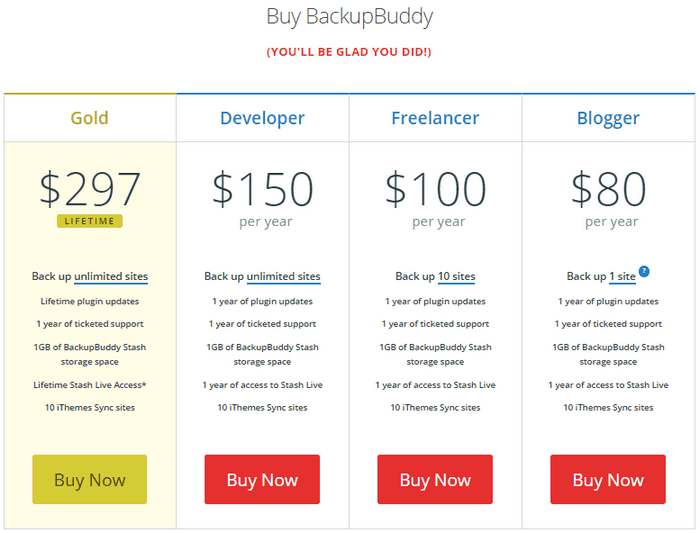 UpDraftPlus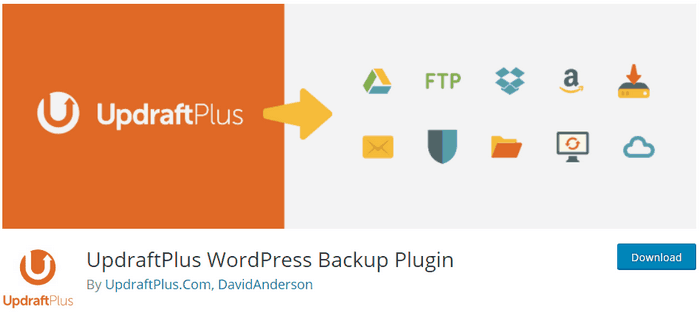 UpDraftPlus is a free WordPress plugin, it is well known for its simplifying backups and restoration process. It permits you to create your backup and keep it safely in the cloud storage. Also, this tool has got a premium version to perform the most important tasks of the site like migration, staging, etc.
Let's Take a Look at the Main Features of This Backup Plugin:
Allows you to create a complete backup of your site.
Supports both scheduled and on-demand backups.
Automatically uploads your backup to different storage locations like Dropbox, Google Drive, FTP etc.
It consumes very less memory during the data backup usage.
You can direct backup the files into the cloud services, in an automatic way.
You can choose between the files to take backup as per your requirement.
Benefits:
You can backup all WordPress files and database.
The basic email reporting option is a big benefit of this tool.
The tool can easily browse the backup contents in WordPress.
Disadvantage:
The disadvantage I have a problem that only the premium version of this tool has got the features of migration, cloning and the priority support as well. In the primary version, you won't get any such functions. Consequently, you can only get access to all these functions by using the paid version only.
Also, you won't get any advanced reporting features. Because at the time of updating the plugins and themes, you won't be able to take the automatic backup of them.
Pricing:
The pricing for UpDraftPlus premium version starts from $70 and ends at $145. Though you will get all the functions in the premium version, and that's for sure.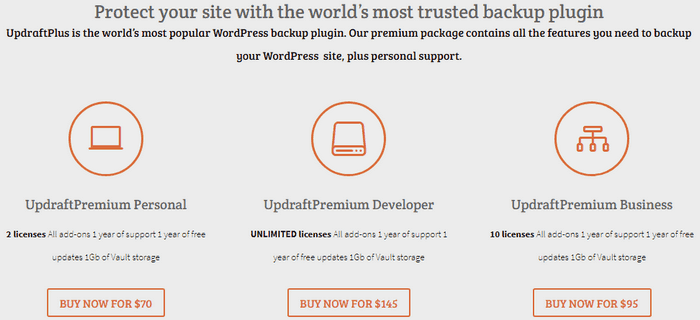 BlogVault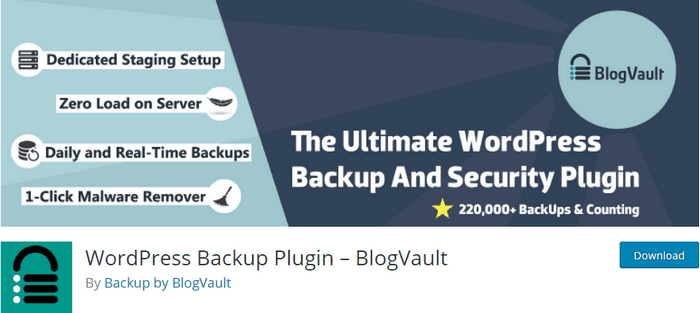 BlogVault is a WordPress backup and restores plugin that is designed to keep your WordPress site data absolutely safe & secure. Moreover, it is one of those WordPress backup plugins that provide a complete backup package. The backup and restore plugin is built in such a manner that it will keep all of your backup and security tools in a convenient place. Once you use this plugin to take the backups of your website, you can see your overall data to be stored on a different server (as per the features of this tool). From there you can easily take up the data and use it as per your requirement.
In this manner, you can have the peace of mind, even in the situation when unthinkable disasters happen, you can easily restore your data/Information using the backups saved in your site's very own "vault".
The most dependable backup and restore plugin, BlogVault is trusted by 220,000 sites and more.
Bryan Haines from About.com, "I use BlogVault to back up a couple of my business blogs and what stands out the most is the customer service… if your site crashes, then you are closed. You can't communicate with prospects, close deals or handle customer service issues. The stability of your site is critical– and a tool like BlogVault can ensure the strength of your website and your business."
With the smart incremental database and file backups as it's most important feature, BlogVault guarantees a stress-free WordPress backup and security solution in a single dashboard.
Main Features:
Easy-to-Install and use the plugin (Zero-coding knowledge needed)
Automated backup is available.
A real-time WordPress backup service.
Test Restore option to see how your site back up and restore version appears exactly, complete with links, content, and media.
BlogVault enables staging on its own test servers. This is really beneficial to WordPress user who also wants to test their design/code before running it live.
It can perform incremental backups.
BlogVault ensures backups are encrypted, and secure.
It is compatible with working with almost every plugin.
It tests data on a temporary server before restoring them on the actual site.
A complete backup package for your WordPress sites.
Using one-click Auto Restore you can immediately get back online, in the case of any untoward eventualities.
Backup entire WordPress site including subsite in case of multi-sites.
It provides daily and automatic backup.
Offers an independent dashboard for simple and fast management of sites' backup.
Benefits:
A well-managed service and hence it is easier to perform and achieve your desired goal.
No matter which pricing plan you're using, you can have direct access to every functionality and feature.
Best website migration, and staging environment functionality.
Allow to upload your backup to Dropbox, download it, migrate the site, auto-restoring it.
The extremely organized dashboard helps you to find exactly which backup version you're looking for.
Allow managing Plugin and theme updates straight from the dashboard.
The 24×7 support team is really helpful and has been praised by a lot of users.
It supports incremental backup.
It supports real-time backup means the moment you make a change on the site, it will be saved also as backups.
Idle for larger sites.
Provides 7 days free trial without asking your card details.
Disadvantages:
Cloud integration is only available for Dropbox.
It does not provide weekly subscription. You have to subscribe for at least a month.
Price:
7 days Free Trial/ Starts from $89 per year, 1 site.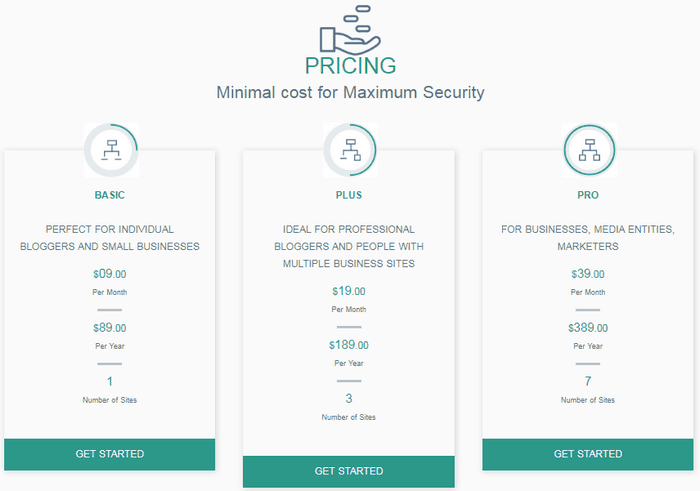 BackWPup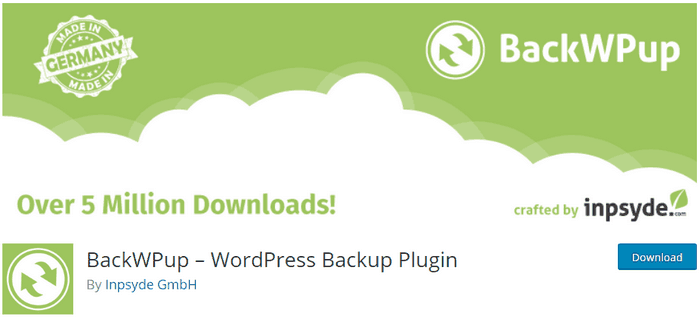 If you want a WordPress expert tool to deal with every possible aspect of a WordPress site, then BackWPup can be a great option for you. Operating with the restoration features is also very simple when it comes to using this plugin tool. It will be a really good choice for you to operate with.
Main Features of Using This Tool Includes:
The use of automatic scheduled backups makes your work easier.
Restoring a WordPress site can be simply done using this tool.
You can create a complete WordPress backup for free by using this tool.
The pro version of this tool comes with a complete priority support
It has got the ability to store backups on Google drive.
Benefits:
You'll get the complete database backup and file backup.
There will be multisite support and database check options will be there.
You will get the list of installed plugins, and you will be able to backup as email.
Disadvantages:
The biggest problem is the DashBoard of this tool. The plugin dashboard may appear some sort of confusing, especially for the beginners.
Only the Pro version of the tool supports all the important features, like a backup to Google drive, etc.
Automatic updates and premium support are only for the pro version.
Pricing:
Price is $75 for 1 site.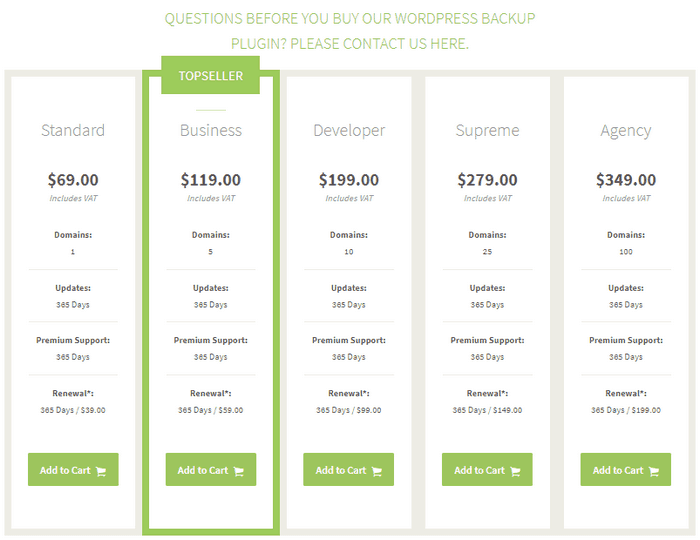 And the Winner is…
When looking for the best WordPress backup plugin you have to factor in features you preferences, back functionality, and price.
In final analysis to make this task simpler for you, I will show you a brief comparison of them, which also help you to take the right decision for your site.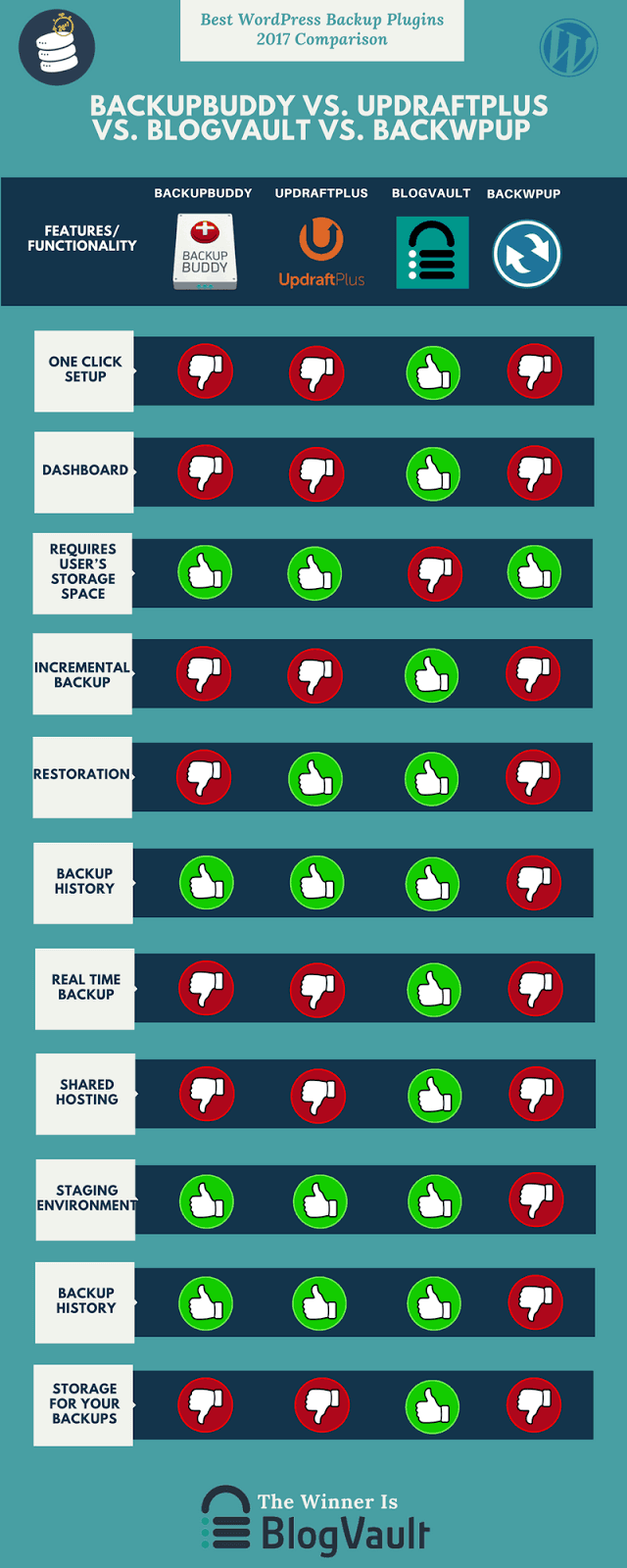 All the WordPress backup plugins have amazing functionality and add-on features, but few of them are very difficult to navigate. BackWpUp is very easy to navigate and user-friendly. UpdraftPlus and BackUpBuddy are also both hands-on WordPress backup plugins.
On the other hand, BlogVault, does an excellent job, and is a great WordPress backup and restore solution for most WP user; It has the complete package for a WordPress user to the backup and restores the world. The clean backup features, non-technical interface, decent prices, user-friendly dashboard and intuitive menus, are only the cherries on the cake. Furthermore, with the outstanding 24X7 customer support, BlogVault proves itself to be probably the best WordPress backup and restore tool.
I know that each WordPress user has their own requirements in order to use any plugin. Since there will be a chance that what works for one person, might not work for another. Still, I would personally like to recommend BlogVault as a result of its amazing features and dynamic interface.
In conclusion, here was the full difference description of the best WordPress Backup plugins. I hope now you understand the importance of backup and backup plugins, because a disaster can happen anytime, and by then be safe with backup – before it's too late.
So finally, is there any WordPress backup plugins you like the most and want to use on your website? Please let us know in the comments. Share your experience with us.
Latest posts by Sumit Ghosh
(see all)
Where Should We Send

Your WordPress Deals & Discounts?
Subscribe to Our Newsletter and Get Your First Deal Delivered Instant to Your Email Inbox.
Thank you for subscribing.
Something went wrong.