It doesn't matter if you are an advanced WordPress user or a beginner, having a mobile app for a website for many companies can be an essential aspect for further development. Unfortunately, mobile development is a rather laborious process, even if we are talking about the simplest project. You can use the app cost calculator, and it will take only four minutes to get the rough cost of app creation.
With over 2.7 billion smartphone users worldwide, it's no surprise that the mobile app industry is booming. The idea of building a mobile app from scratch can be daunting. However, there are many tools out there to help you create simple applications relatively easily. Thanks to the WordPress extension, you can build an app from a WordPress site using the API with a standard plugin.
If you are a fan of WordPress, take a look at these plugins which make the process of app development much easier.
AppPresser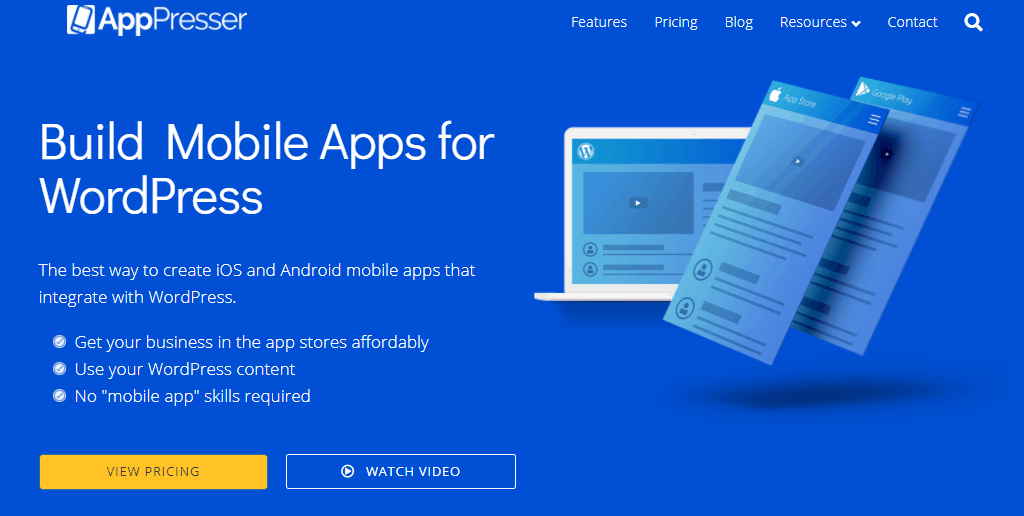 If you are looking for an efficient way to create an application easily without having to hire an app agency, then AppPresser is the solution that exists today for you. AppPresser lets you transform your HTML5, iOS, and Android site using Phonegap in 30 minutes. Unlike many other platforms that are limited to simply creating a frontend for your mobile site, AppPresser allows you to access your WordPress dashboard and plugins for your application.
Besides, unlike many transformation services, AppPresser meets the needs of the user. Whether you want a simple site, a mobile commerce site, a social media app, or something more sophisticated, AppPresser has a solution for almost any task.
AppPresser does not require a monthly fee, but you will have to host your application yourself. This task may be overwhelming for some, but the advantage is that you will be the owner of your code.
MobiLoud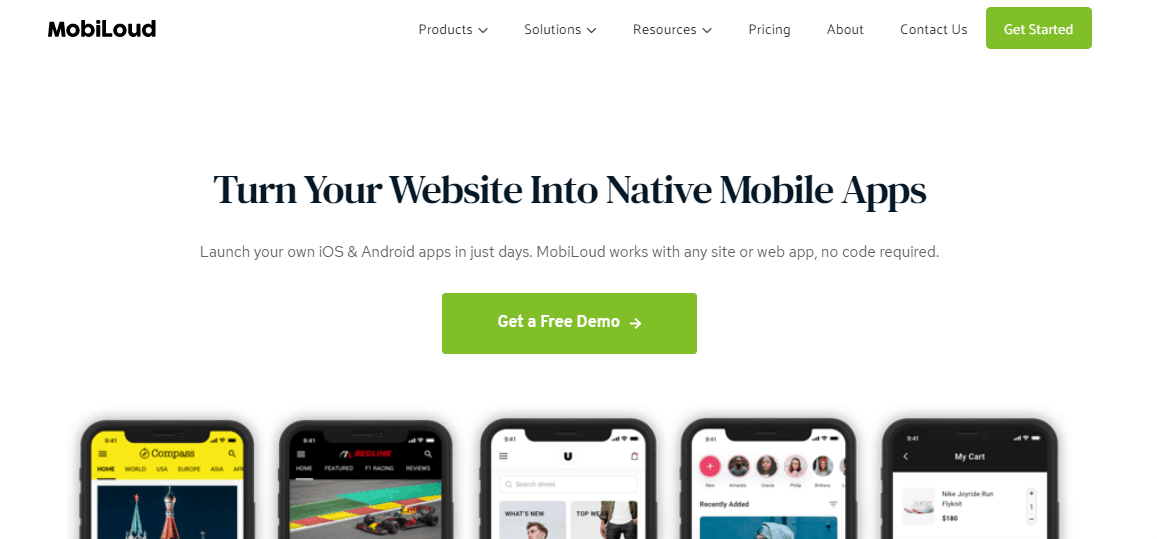 MobiLoud is a service that allows you to create Android and iOS applications easily, with native standard code. MobiLoud offers the creation of an application for your website, which is made in WordPress.
Key features of MobiLoud include support for WordPress user accounts, WordPress, Facebook and Disqus comments, convenient selection of categories in the Notifications item, and offline access to content. The ability to integrate custom JavaScript and HTML5 into your publications will also be a useful feature if you want to use video or other multimedia in your publications.
MobiLoud is very similar to AppPresser in its business process model. They offer a service that allows you to create mobile apps even if you don't have any development experience. Subsequently, you can use the plugin to connect the application to use data from your site.
The difference is that MobiLoud offers several "pre-installed" apps that you can use, depending on the functionality and user interface (UX) required. However, this supplement is asking for additional money.
WPMobile.App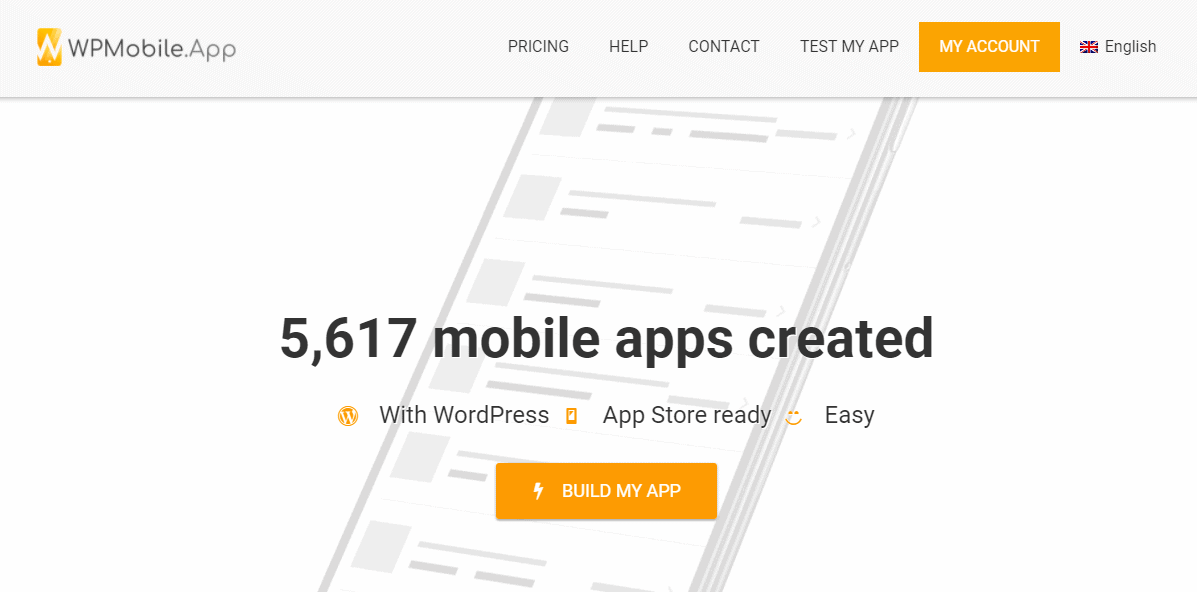 This is a great plugin that creates your mobile application for your WordPress site for Android and iPhone/iPad and allows you to publish it on Google Play and Apple Store.
The mobile app will look like your website. In the settings, you can choose the name, logo, and theme of your mobile application. And all of this you can do without mentioning the brand of the plugin developer or advertising. The developers take care of all the technical work, so the user is not faced with any software to download or complex manipulations.
By installing the plugin, you do not create a responsive version of the site, but a fast mobile application for Android or iOS that is 100% adapted to all smartphones, screen sizes, software, and networks. When new content is published on your site, the app is automatically updated, and you don't have to do anything to do it.
The mobile app can display all of your site's content. With unlimited push notifications, you can chat with your users with amazing opening speed. Manually or when publishing a page or article, users of your mobile application receive a notification that directly opens the desired page in the mobile application. Users can search for the content they want right from the mobile app, as there they can access all of your content in just a few clicks using WordPress's search capabilities.
WappPress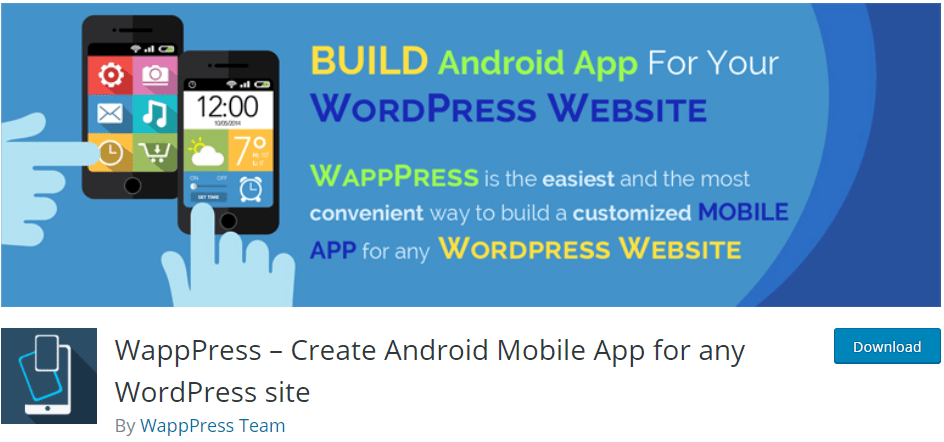 WappPress is an easy-to-use and cost-effective platform for converting a WordPress site to a mobile app instantly, in just a few easy steps. The plugin provides you with endless possibilities such as customizable icons, screen and theme designer, and sending notifications.
What's more, using this plugin, you will be able to increase the effectiveness of your site and monetize your app's features. Once you've created your app, you can simply publish it to the app stores and let the whole world download and use your app.
Wiziapp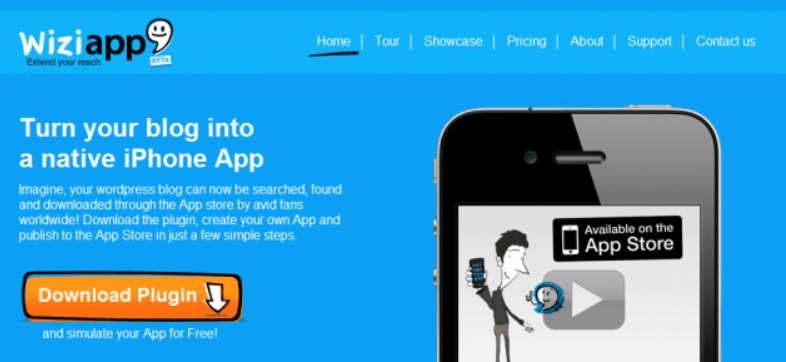 If you are searching for any cost-effective solution, the Wiziapp plugin can offer both paid services and free ones. Using this plugin is extremely simple, you just need to add the WordPress plugin, and then follow the prompts to customize the look of your mobile app. You can also easily add banner ads and enable notifications.
Once you've customized the look of your app, you can create an HTML5 app with native apps. Using the free option, you can create a mobile site for the visit of potential customers, but if you already have a developed site design, this service is unlikely to interest you.
Besides, Wiziapp also offers a collection of mobile-friendly WordPress themes. But if you are going to create a website and want it to have the same interface on both mobile devices and desktops, then you will most likely choose a theme from a different seller.
Conclusion
So, all experts say that the number of mobile users will increase. Google has already started using mobile-first as a ranking factor. Therefore, it's time for you to optimize your site for a mobile audience!

Latest posts by Editorial Staff
(see all)
Where Should We Send

Your WordPress Deals & Discounts?
Subscribe to Our Newsletter and Get Your First Deal Delivered Instant to Your Email Inbox.
Thank you for subscribing.
Something went wrong.