In this day and age, you can simply and easily go ahead and google a wide variety of different things in order to have a better understanding of what they are. But, knowing a handful of random facts cannot be that useful in the real world. What you want is to gain knowledge, and how do you gain knowledge? Well, by taking classes and courses of course!
The internet is home to God knows how many courses. And a lot of them are cheap or free in some instances. Courses are a great way of gaining a new skill or just a tool that helps you broaden your knowledge in a certain field. So it should come as no surprise that a lot of people are taking these kinds of courses on a daily basis.
People who make these courses accumulate a nice bit of money on a monthly basis just from creating a couple of videos. It is, let's say, easy to create a video course because all you need to do is just film a couple of videos and separate them into chapters. And voila, you have yourself a course ready to go!
The issue arises when you want to integrate these kinds of courses into your site and make them behave and work as a normal course would.
In order to create a fully functional course, you will be needing a so-called, "learning management system" (LMS in short). An LSM is a type of plugin that gives you certain features and tools (depending on which plugin you go for) that allow you to put your courses on your site.
This means that these features and tools allow you to create classes and homework assignments, give you ways to follow each student's progress, grade students, enroll students, and so on.
So without further ado, let us dive into exploring the list of the best plugins for creating online courses!
1. LearnDash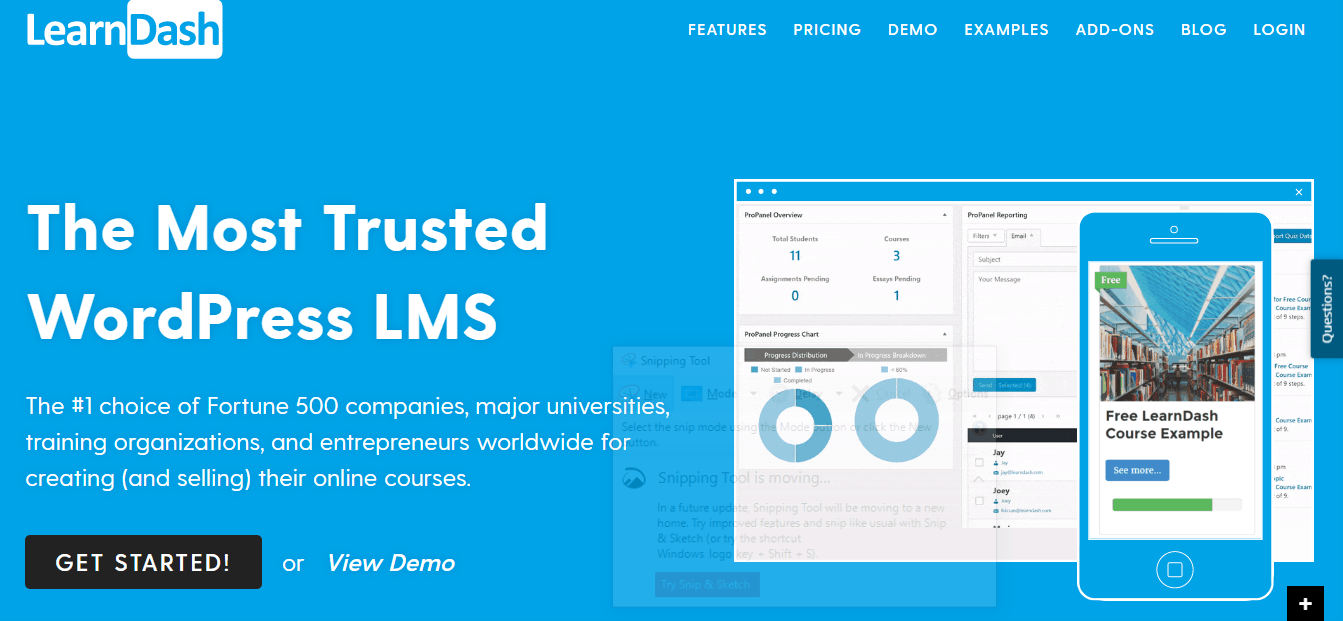 LearnDash is the most popular plugin for creating courses and classes on your WordPress site. The reason for this is that it is very fast and there are no hiccups when you are using it. It has a fair number of powerful and well-thought-out features and the design is really good-looking.
It is easy to set up and configure how you want the courses to behave. You can create a schedule when you want your courses to be posted (this feature is called "Drip-Feed Content"). This is quite handy if you are using it to upload courses for students that are attending a university.
And yes, you can also set a price at which you are going to be selling your courses. Just decide on a price, which pricing model you want to use, and click publish. It is that easy. But you can also make the courses free or available to members only.
Besides that, you can reward your users by giving them simple rewards or something more. You can award them with a badge, or you can give them a certificate when they finish listening and passing a certain number of courses. You can also award them with points for which you decide what they are going to be used for.
The pricing is actually not that bad, considering how great this plugin is. You can get the basic package if you want to use the plugin on only one site (the basic package is $159 a year, so it is quite affordable).
2. Lifter LMS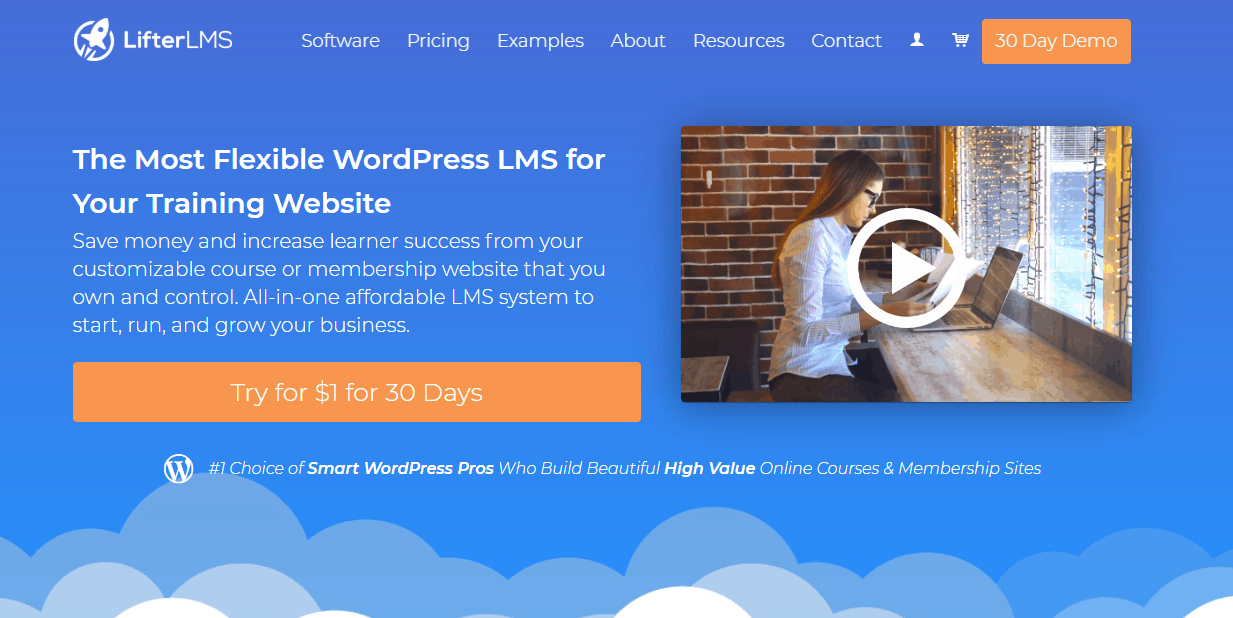 Lifter LMS is a great alternative to LearnDash because it has almost all of the same features and it is also very fast and responsive. It is easy to use and set up in no time. The reason for this is that it has a great drag and drop feature using which you can create all of your courses and set up quizzes all in one screen.
It also has the drip function that allows you to set when the courses will be released and who will be able to view the courses. You can make the courses private, user-only (only if they log in) and of course, you can create free courses.
3. LearnPress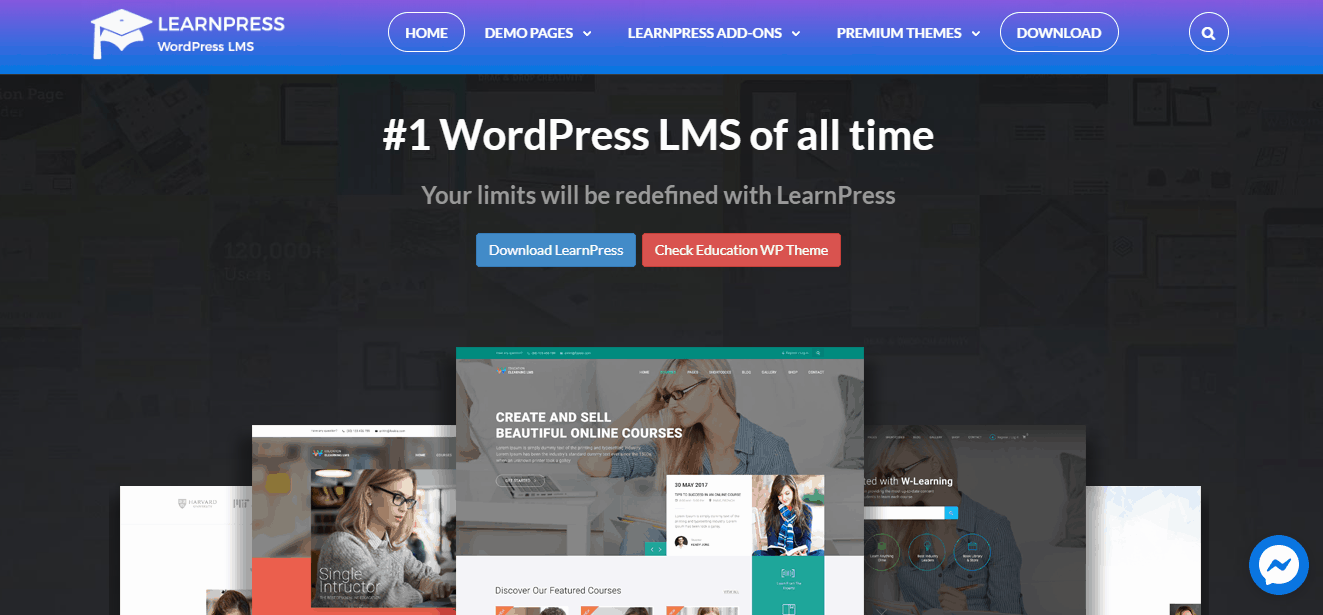 The reason why I am mentioning this plugin is because it has an okay number of features for you to use and is also free. It is a great alternative if you are just starting off with your site and have only a few courses ready to go.
Install it and you are ready to earn some money. The only issue with the free version of this plugin is that you can receive payments only through PayPal. The other payment options are locked behind the premium plan.
4. Sensei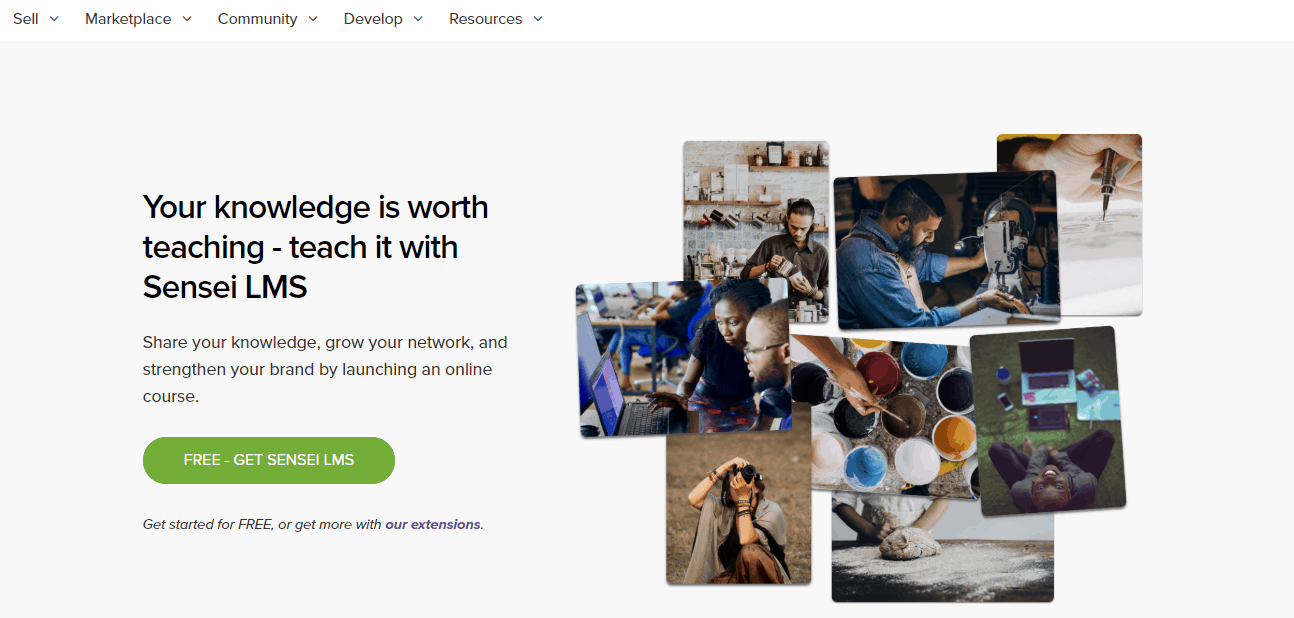 Sensei is something of an addition to WooCommerce. It is a great way of adding video courses to your online store for your customers and visitors to buy.
The starting pricing for this plugin is $129 a year, but to be frank, it is a well-polished plugin and it does have all of the features that one would assume it has.
Using it you can create courses, come up with and add quizzes, and of course, you can also write the lessons that your students will be going through.
5. Tutor LMS
And last, but not least comes Tutor LMS created by Themeum. It has well over 10000 active installations, and I must say that it is quite neat and handy. It is fast, easy to set up and it is also well polished.
I especially like how you can go down to an individual level. By this, I mean that if you are just one person wanting to share your knowledge with the world, then this is a good place to start.
It is great if you want to tutor individually, if you want to create courses all by yourself, and if you don't have a whole company of people working for you and creating courses for you.
It is free to use and it also has a paid premium where you get a whole ton of additional features to add to your courses.
A few quick tips
It is always important to reward your students and users because that is a way of encouraging them to keep learning and attending more courses on your site. Not only will this generate more traffic to your site, but it will also increase the chances of people recommending your courses to some of their friends (especially if they passed it).
I also recommend that if you are going to be offering people free courses; make sure that they must create an account on your site in order to view the free courses. This is a great way to increase your chances of people staying long enough on your site to actually sign up for a paid course.

Latest posts by Editorial Staff
(see all)
Where Should We Send

Your WordPress Deals & Discounts?
Subscribe to Our Newsletter and Get Your First Deal Delivered Instant to Your Email Inbox.
Thank you for subscribing.
Something went wrong.