You have spent a good lot of time in building a great website and a readership base as well. But, are you sure that your site is up and running at all times even when you are sleeping? You must make sure.
WordPress, today, is being used by millions of people worldwide for creating the website. At certain times, your site might go down and then again come back up without you knowing about it. The uptime of a website is really important so as to grow and retain your traffic. In case, you don't manage it, it is going to affect the reputation of the site and you would eventually end up losing your readers as well as the credibility of your site. This is why you need to constantly monitor the uptime and downtime of your website.
Server Uptime Monitoring: What It Means?
Of course, it is not possible for a human to keep an eye on the website 24 hours a day. It is for this reason, that there are several services and tools available that would constantly monitor your site's uptime and downtime. These also provide you with various reasons that might have caused the downtime. This way you would be able to rectify those.
Types of Uptime Tests
There are a number of tests that can be carried out so as to monitor the uptime of a website. From simple HTTP checks to the complex ones, these tests vary in types. Listed below are a few tests that are carried out generally.
HTTP Test – This test would let you know about the exchange of data between the computer and the internet.
Transmission Control Protocol Port Monitor– This helps in testing the transmission of data over the internet from one device to the other.
DNS Server Monitor– This aids in checking if the DNS address of your site address and that of your website are identical or not. You would also be able to detect protocol and network failures with this test.
Ping Monitor Test – This would let you know if your site is actually up and is running or not. This also checks the speed of the internet.
Different Plugins and Services That You Can Use
There are several free, freemium and premium plugins and services available that can help you to monitor the uptime. Such plugins and services keep check your site and alert you in case the website is down. Listed below in our efficient guide are some of the popular plugins and services that you can opt for.
HRank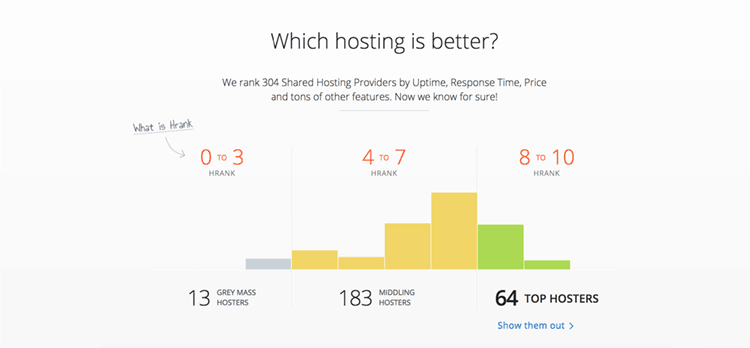 HRank.com is a pretty new but promising service for shared hosting provider performance check. The service is quite different in nature from the uptime checkers that we already know, it's not a personal website monitoring software. It provides the opportunity to monitor and check the history of shared hosting providers' uptime and response.
It also provides the most objective picture of a webhosting performance over a period of time and is meant to help website owners with their choice of a provider. HRank also ranks webhostings in terms of the internal ranking system (based on uptime, response time, and other factors.) The service is independent and free of charge.
ManageWP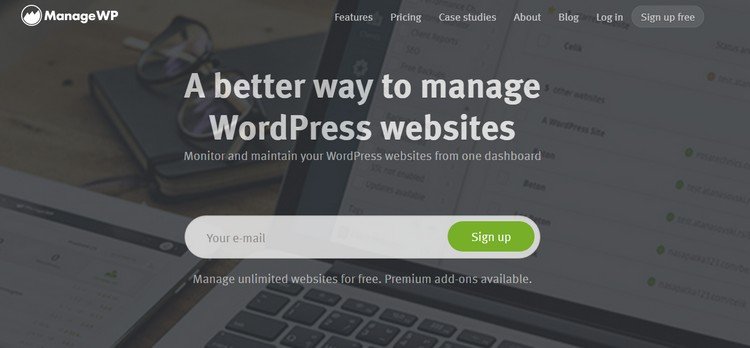 This plugin supports a lot of features like backups, restores, managing multiple sites, uptime monitoring etc. However, not all of the features are free. You would be required to upgrade to the premium business plan in order to monitor the uptime of your site. This plugin is worth each and every penny that you spend on it as it sends you even the smallest of details via SMS or e-mails.
First, you would need to create an account on ManageWP.com in order to install this plugin. Once you create an account, you would be able to find all the steps that would help you make the installation process a heck lot easier.
DownNotifier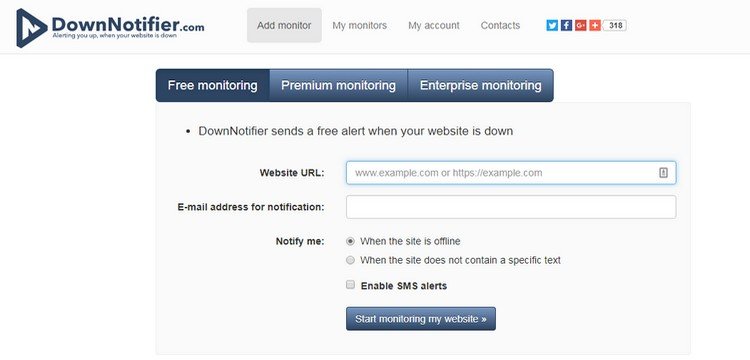 DownNotifier is another useful tool that can be used so as to monitor your site. This tool will notify you via an Email or a text whenever a downtime is detected. You can choose to be notified when the site does not have a specific text or at times when the site is offline. However, you can only choose one option at a time. You can choose the free or the premium package according to your usability.
The free package would check your website in every 10 minutes while the premium one would check it every minute consistently. You can use the premium package for up to 5 websites and also choose to receive history and reports of downtime.
Jetpack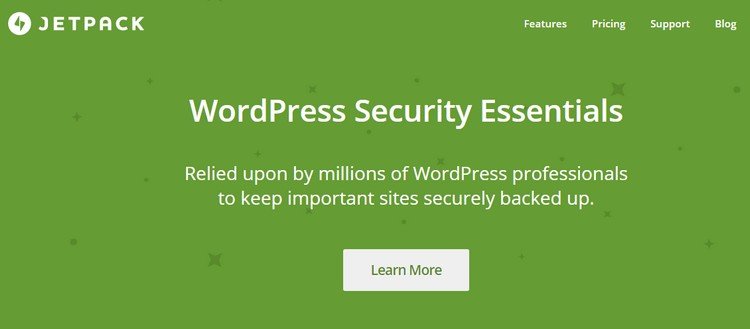 Jetpack is a plugin that is provided by the developers of WordPress and is absolutely free to use. It offers several services out of which one of them is monitoring the uptime and downtime of a site. Whenever a downtime is detected, an Email would be sent to you. Other than this, you would also be able to get a detailed report about the visitor's stats, ways in which the images can load quickly and the security services.
You can choose to install this plugin from the official website of WordPress itself or install it via your website's plugin directory. Once the plugin is installed, connect it to your WordPress.com site in order to utilize its features.
Pingdom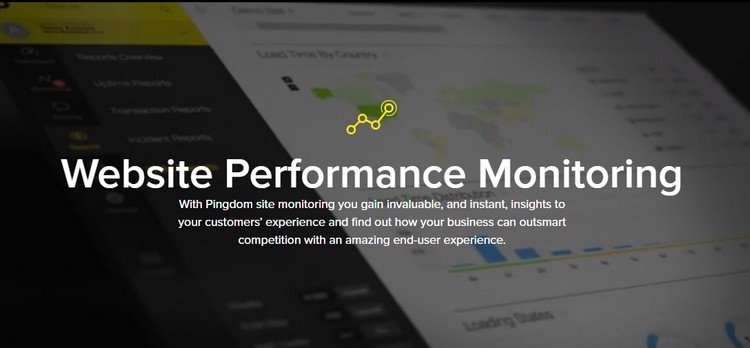 Pingdom is one of the most popular service providers of performances monitoring which has been trusted by big names. The great thing about Pingdom is the fact that you wouldn't have to rely on a third party to know if your website is down or not. With Pingdom, any breaks or downtime can be noticed almost immediately because they keep an eye on your website constantly.  Also, before you get notified, the faults are double checked.
By doing a root analysis, you would be able to cut down on the total time that your website might take to get running again. With their services, you would be able to take the control of your website in your own hands. Before buying their services, you can opt for a 14-day trial.
Uptime Robot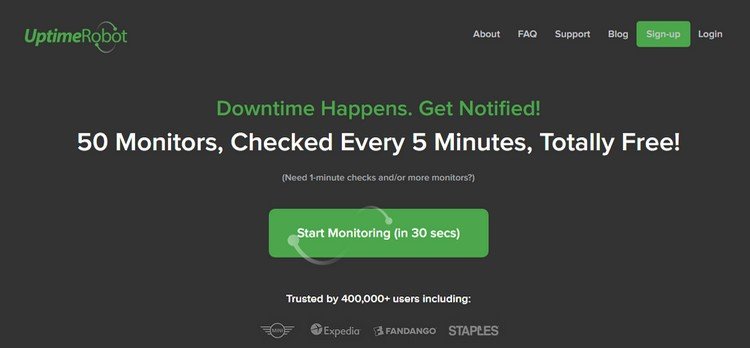 Uptime Robot is quite popular as it checks the uptime of your website within the intervals of five minutes. Apart from receiving Emails each time your site goes down, you would also get web hook, Twitter as well as push notifications to manage that as quickly as possible. To install this plugin, you would need to create an account on their site. When you upgrade to their premium plan, you would be able to monitor over 50 websites which are actually worth it.
Conclusion
These days, it is becoming more and more important to be associated with managing the up and down time of your sites if you want to retain your position in the search engine results. To ensure that you do not lose your readers. Use any of the above plugins and see the changes for yourself.

Latest posts by Kiera Hayes
(see all)
Where Should We Send

Your WordPress Deals & Discounts?
Subscribe to Our Newsletter and Get Your First Deal Delivered Instant to Your Email Inbox.
Thank you for subscribing.
Something went wrong.