Have you been putting off adding a social media review plugin to your website?
Have you been wondering what's all the fuss with online reviews? Do you really need them you wonder?
The answer is that your business stands to gain so much from collecting reviews from your customers and, believe or not, whether good or bad, reviews are a huge help to your business.
Collecting social media reviews gives you impressed customers who will be interested in your products or services and this translates to more referrals and increased website traffic. A survey by BrightLocal found out that 88% of customers consider online reviews to be trustworthy.
7 Benefits of Online Customer Reviews for Businesses
Still not convinced? Let's take a quick look at the benefits of collecting online customer reviews for your business.
1. Free Advertising
Every review that you receive from a happy customer and is posted on your website is a form of advertising for your brand. Online reviews expose your products/services to online users increasing your brand awareness.
Online reviews are very cheap to collect and unlike other forms of advertising, even the smallest of businesses can afford to collect online reviews. The more people post feedback on your website the more exposure you get while spending very little on advertising.
2. Increase Conversion Rates
There is huge power in testimonials. As happy customers talk about why they love your product/service they get to impress potential customers giving you a better chance of turning them into real customers.
Web visitors who read your online reviews have a 58% higher chance of buying your product/service. Research shows that your average order value will increase by 3% every time shoppers read online reviews.
3. Improved Search Engine Ranking
Online reviews influence how well you perform in search engine results page. Google, for instance, takes note of every time your business name is mentioned online. The more reviews you have, the more mentions you will receive and the higher you will rank on Google.
According to AdWeek, 800 words of review text performs as well as 70 percent of new web content, which search engines reward with higher search results.
4. Communicate Your Brand Personality
Besides showcasing the quality of your products/services, online reviews will also let you showcase your brand's personality. A response to a review is as important as the review itself.
Responding to online reviews, whether they are good or bad, gives you the chance to show your personality to the public. Make a point of always addressing any complaints lodged and thanking those who leave you positive reviews. This shows that you care about your customers.
5. Peer Recommendations
Peer recommendations have become a big thing in the social media era, and are equivalent to word of mouth referrals. 
People trust brand recommendations from their friends and family more than they trust adverts. Whenever people leave a review using your social media reviews plugin they also get the opportunity to share that review with other people on various social media platforms such as Facebook, Twitter, etc.
Every review that recommends your brand is a powerful marketing tool for you that stands to convert someone into a customer.
6. Build Trust and Brand Loyalty
Online reviews build trust in your brand. The more people see other happy customers, they start trusting you and want to be part of the fun. Even bad reviews reassure potential customers that you're actually a genuine brand.
The truth is that no matter how good you are at what you do you will never ever please anyone so it's natural to have a few bad reviews. You only worry when you have more negative reviews than positive ones.
Consumers are today more interested in authenticity over perfection. Therefore, having both good and bad reviews will encourage people to interact with your brand and encourage shopper confidence.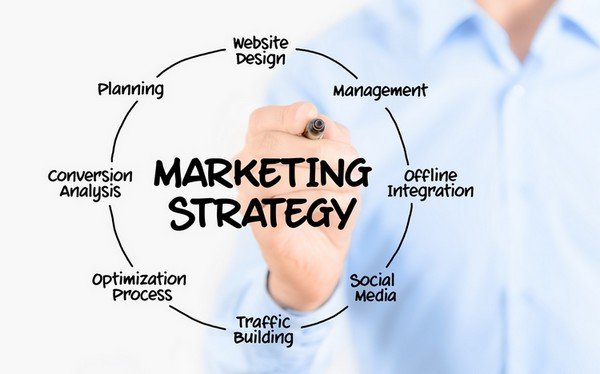 7. Build a Relationship with Your Customers
Online reviews give you the opportunity to build relationships with your customers. A person may not buy your product immediately after reading your review but at least you now have their attention.
You can then work on building the relationship from there and eventually convert them into customers using other marketing efforts such as email marketing.
The manner in which you reply to all reviews will also determine the kind of relationship you build with your customers and potential customers. Responses to online reviews allow you to give a human touch to your brand. Remember, consumers, want to engage with a human and not a company.
Getting Started with a Social Media Review Plugin
The benefits of online reviews are undeniable. I believe that you're now fully convinced why you should start collecting online reviews already.
So how do you go about it?
The easiest way to collect and publish online reviews is a good social media review plugin. A plugin will give you greater control of your reviews. You can build your own review page, collect testimonials and star ratings as well as display reviews on your website product pages.
We highly recommend the Rateky social media reviews plugin for WordPress or Joomla website owners.
The plugin lets you automatically import customer reviews from Facebook, Twitter, Instagram, Zendesk and more and display them on your site.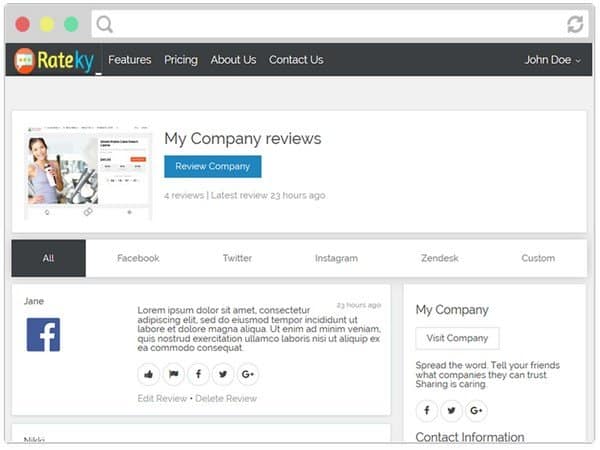 6 Reasons You Should Integrate Rateky Social Media Reviews Plugin with Your Website
1. You Get All Your Reviews at One Place
The Rateky plugin comes with a customizable business page that you can use to display all your reviews at one place as you receive them.
Your website visitors also get the chance to like and flag your reviews from the business page giving your reviews more power to influence potential customers.
2. Multiple Social Media Channel Integration
The plugin allows you to import reviews from your Facebook business page, your Twitter mentions as well as Zendesk Satisfaction rating. You can then display them on your website's business page.
3. Approve Your Reviews and Custom Posts
This plugin allows you to review all reviews and you get to decide which ones to approve for display on your website.
You can also add custom posts by your customers and fans and display them on your business page.
4. Secure Authentication Available
Your customers have a very easy way to access your site and leave you a review. Instead of registering using an email, they can easily authenticate their identity using either their Twitter or Facebook accounts to add reviews on your website.
This helps you get genuine entries and also keeps your website safe from spam reviews.
5. Works with WordPress and Joomla Websites
The Rateky social media reviews plugin integrates seamlessly with both WordPress or Joomla sites. It will let you publish reviews on your website using WordPress and Joomla plugins.
6. Connect with over 750 Apps
The plugin comes with Zapier integration that lets you connect to over 750 automation apps such as Trello, Wunderlist, whmcs, among others. This lets you automate the flow of your reviews.
How Rateky Works
Step 1: Import your existing reviews: Installing and setting up the plugin is super easy and once you're done you can start importing your Facebook reviews, Twitter mentions, Instagram tags, Google Place reviews, and Zendesk ratings. Your reviews from all over the internet will now be available in one place giving them more exposure.
Step 2. Create new reviews: After automating existing reviews you can go on to set up new review submissions. You can create a special invite link that you can send to your customers inviting them to leave comments on your business page.
Step 3: Monitor and review submissions: Once new reviews start streaming in or after you have imported your existing reviews, you can select the ones that you want to display on your website as not all reviews will be meaningful or helpful to your business.
Step 4: Display your reviews: The final step is to display the submissions that you have approved on your business page. Once your reviews are displayed on your website or the custom business page, web visitors will now be able to see them.
In conclusion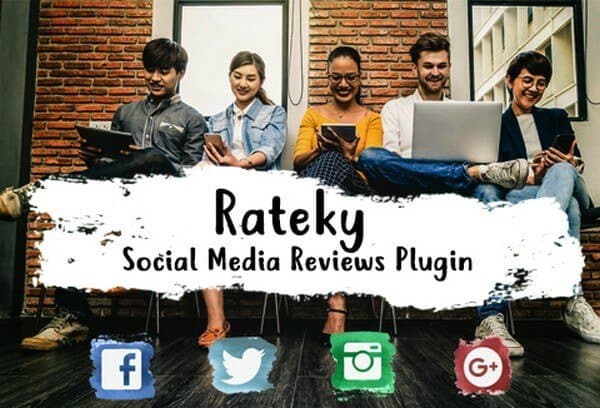 Rateky social media reviews plugin is currently available for $14.99 only for a limited time. This limited deal comes with a coupon code redeemable for 1-year of Rateky Premium Plan.
You can publish unlimited reviews on your website with this plugin for a single website and you get free support from the Rateky staff.
Sounds like a good deal right? Grab it today before the deal runs out!
Your customers are your number one fans and they are also a huge marketing opportunity for your business. Don't let the chance to get free publicity pass you by.
If you haven't started doing it yet, you better get those online reviews starting today. The best part is that you don't need to do much, simply ask your customers to leave you a review and the Rateky social media reviews plugin will do the rest!
Where Should We Send

Your WordPress Deals & Discounts?
Subscribe to Our Newsletter and Get Your First Deal Delivered Instant to Your Email Inbox.
Thank you for subscribing.
Something went wrong.