Say you run into someone for the first time. What first attracts you to them? Their eyes, their smile or that dimple when they smile? Is it the warm smile they give you and the friendly way they speak to you? Is it the awesome conversation they strike up with you?
A website is basically the face of a business. It is what a client will see first when they are interested in your products or services. This automatically places heavy pressure on the quality of your website.
Simple is always the best way to go. With a website, in particular, you need to be careful in its design. It has to achieve its intended purpose, while at the same time drawing a client's eye. It needs to convey all the relevant information, without being too overwhelming for the user.
While the impulse would be to make it splashy hence attractive, an overly busy site is more likely to push clients away.
For businesses running on WordPress, the emphasis is being placed on having a clean website UI.
Just What Is a Clean Website UI?
The tenet "less is more" applies even to website design. A clean website user interface basically means that the site maintains a minimalistic design.
The owner of a website endeavor has to ensure that it is free from irrelevant elements. In addition, they aim to present the vital information in an attractive but simple fashion.
This does not mean that your WordPress site should be boring! Nor does it imply that the content should be plain and no fun. Clean means clear of clutter. Therefore your 'face' should have 'just a bit of makeup, not a whole scary joker mask'.
Advantages of a Clean Website UI
Effective Communication: This is the primary goal of a website. With simplicity, you are able to actually deliver the necessary content easily and effectively.
Usability: A client is more likely to have an easier time navigating through your site. Undistracted users are also likely to engage in your site, hence more usage and conversion.
Aesthetics: A cleaner site is automatically more appealing to a client. It communicates class and elegance in its simplicity which is likely to be more durable.
Compatibility: Elimination of some of the complicated styles may improve compatibility with any browser being used. Outdated browsers, for instance, may be unresponsive to some styles, which may break the design. A simpler design will help to overcome such a hitch.
How do You Achieve a Clean Website UI?
Minimalism is a union of form and function. Such design has to be clear, concise and consistent. It aims to bring simplicity even to the most baffling subject. The emphasis is on achieving clear visual communication for the users. You need to pay attention to these elements to effectively implement such a design;
1. A Simple Color Scheme
Too many color schemes can have a negative effect on your users. A great design can be created by sticking to monochromatic color schemes. These modify saturation and brightness of a single hue to generate 'different' colors.
You can also mix a few colors that are close to each other on the color wheel. This will create a blend that is aesthetically pleasing without being too out there.
2. Reduce the Number of Fonts
Several fonts applied to the same interface could make your site appear fragmented and confused. You can maximize simplicity by maintaining a uniform font while playing with its detail like size and style.
3. Data Spotlight
Make specific data the center of focus by highlighting it using a bigger font size or a contrasting color. This will easily draw the attention of your user to a particular element, such as a call to action.
4. Use Spacing to Separate Content
Avoid using lines where possible. While lines are used to separate sections or categories, they can result in a crowded interface. Spacing, on the other hand, will give your site a cleaner and more modern look and feel. Other methods to separate content include using blocks and colors.
5. Icons
These are a visual language representing content or functionality. They must be simple and easily recognized and understood. Stroked and filled icons are useful in indicating which section is currently active and which one is not.
Useful WordPress Resources to Improve Your UI on DealFuel.Com
A Bundle of 15 Premium WordPress Responsive Themes
This incredible bundle provides themes that are applicable in numerous niches. These include but are not limited to;
Architecture theme.
Bakery theme.
Business theme.
Healthcare theme.
Portfolio theme.
Real estate theme.
WordPress blog theme.
Deal price- $29
Normal Price $1000
DealClub member price- $21.75
Get this amazing offer at a heavily discounted rate now!
12 Best WordPress Plugins 2018 (Extended License)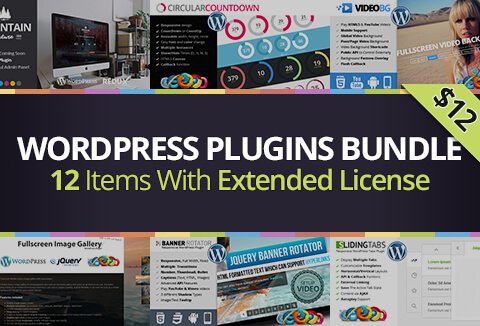 Enhanced animations, illustrations, and interactions are a huge deal in website design. This awesome plugins bundle will ensure that you stand out in 2018.
Some of the functionalities you can add with these plugins are;
Circular countdowns hover effects.
CSS3 animations and banner rotators.
HTML5 video backgrounds.
Enhanced social media sharing and social sidebar.
jQuery image galleries and sliding tabs.
Deal price- $12
Normal price- $760
DealClub member price- $9
Save up to 98.8% on this awesome deal!
GoldLine Light- A Free WordPress Blog Theme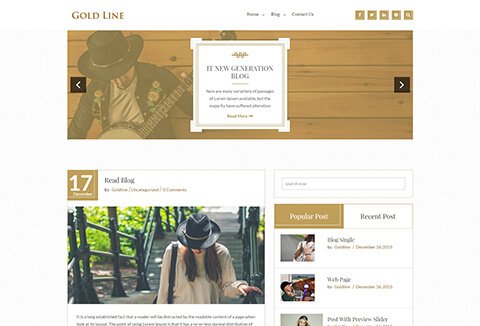 Finding the right theme for your blog is the first step to creating a great business site. GoldLine Light is just the golden step you need! This free WordPress theme incorporates key features such as:
Beautiful typography.
Fully responsive design.
Multipurpose in nature.
Post with preview slider.
Social sharing features.
Deal price- $0
Normal price- $39
DealClub  member price- $0
Get literally 100% discount on this offer and get your blog site to be legendary.
Create Your Custom Login in Minutes Without Any Coding Skills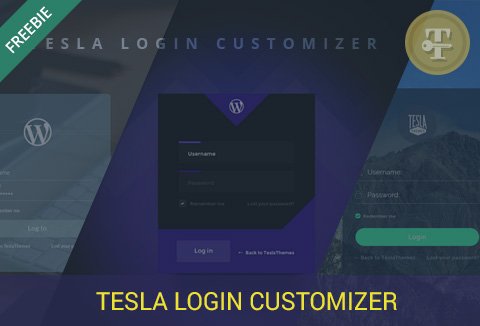 Did you know that you can design your own customized login form? That's right! What's more, you don't even need to have knowledge of code. The Tesla Login Customizer plugin will have you well on your way to this beauty.
The plugin allows you to:
Add custom CSS.
Set styling for the login form.
Use any text colors.
Login logo and set the width, height, and padding for it.
Special background with customizable color and size.
Deal price- $0
Normal price- $5
DealClub member price- $0
Impress your viewer using this incredible plugin today.
Free WordPress Countdown Timer Plugin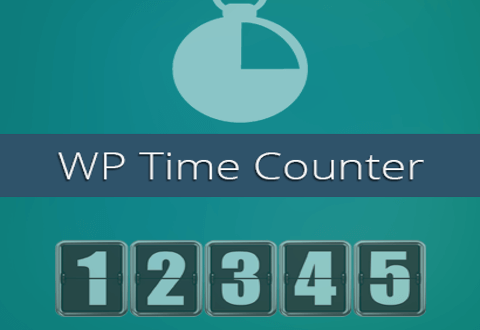 There is nothing like a little suspense to keep your viewers intrigued. With this free WordPress countdown timer plugin, you can add some excitement to your site.
Where to use the plugin:
Before the launch of your website to boost suspense.
Set the timer to display the time left for the start of an event.
Use it to show the time left for the launch of a new product.
Use it to showcase the expiry of an offer/ deal.
Deal price- $0
Normal price- $19
DealClub member price- $0
Count the minutes down to your awesome new release now.
Sunday Freebie: WordPress Newsletter Plugin- Lite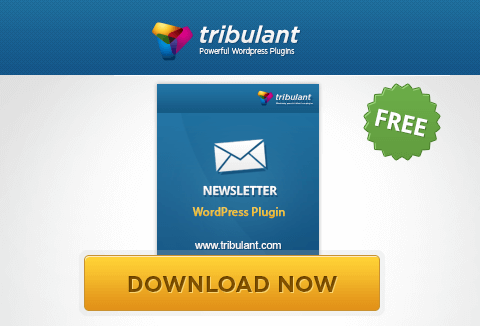 Email marketing remains one of the most impactful and engaging methods to market your business. This plugin is the answer to increase your subscription and manage newsletters.
It meets all your needs relating to subscriptions, emails, and newsletters. This is perfect for both personal and business environments.
Normal price- $12
The most incredible thing is that it's absolutely free!
Grab this freebie and get your marketing game on!
Sunday Freebie: Passion Portfolio WordPress Theme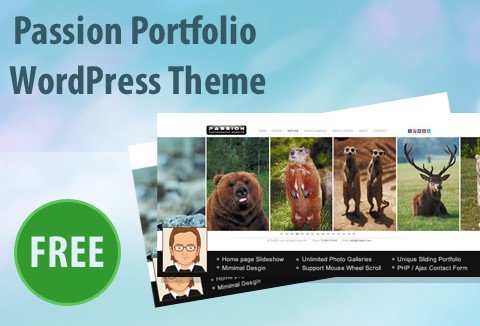 This is an incredible theme designed for photographers, designers, and artists. Amazing features include:
Homepage slideshow.
Minimal design.
Support mouse wheel scroll.
Unique sliding portfolio.
Unlimited portfolio galleries.
Normal price- $12
This deal is another fantastic freebie. Transform your blog site into an art gallery complimenting your normal blog functionalities.
DealClub Exclusive: Ultimate WordPress Social Media Plugin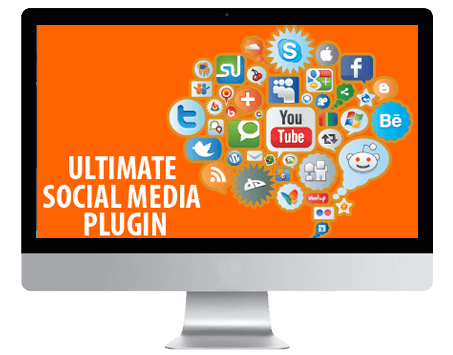 Social media is everything for a blog site's publicity. Visibility is key to building your name and fame. This plugin is definitely the key to boosting your stats on social media platforms.
It basically helps to:
Allow your audience to share content easily.
Connect with your target audience.
Get noticed over 8 social media accounts.
Make your contents go viral.
Deal price- $19
Normal price- $27
DealClub member price- $0
Boost your social media presence today with this wonderful plugin.
BigWave- One Page Free Business WordPress Theme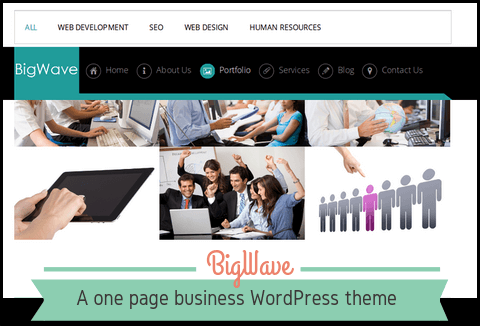 This is a great one-page free business WP theme which can easily fit into any business website. It's ideal in case of unexpected clients who want their website built in limited time.
The key features include:
Business location on Google Maps right within the theme.
Fully responsive.
Multiple sections of Homepage, About Us, Portfolio, Services, Blog, and Contact.
Categories grouped into a portfolio.
Portfolio screenshots for different portfolio categories.
Deal price- $0
Normal price- $47
DealClub member price- Free
Get this nice addition to your toolbox absolutely free!
62 WordPress Themes & Plugins Bundle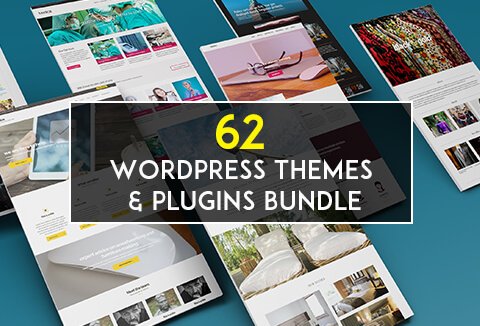 Themes and plugins will always be great resources for WordPress blog sites. These incredible 62 themes and plugins are just what you need to give your website a boost.
It consists of:
1-year free updates and support.
20 powerful plugins.
42 GPL themes (across 10 categories).
100% customizable options.
Translation- ready files.
WordPress 4+ compatibility.
Deal price- $29
Normal price- $2365
DealClub member price- $9
Do wonders for your website and grab this bundle now!
DealFuel DealClub Annual Membership
DealFuel is a one-stop shop for web professionals. Packed full of WordPress Themes & Plugins, Website & SEO Tools & Software. By signing up for WP Newsifys newsletter we give you an exclusive DealClub Annual Membership At 50% Off.
Sign up to WP Newsifys Newsletter and Get an Exclusive DealClub Annual Membership at 50% Off.
Where Should We Send

Your WordPress Deals & Discounts?
Subscribe to Our Newsletter and Get Your First Deal Delivered Instant to Your Email Inbox.
Thank you for subscribing.
Something went wrong.