Having a WordPress website for your business is good. But if you are not maintaining it well off, you are wasting your time and money. Working online, seeking audience and customers, and trying to make sales is only possible if you are tweaking up the website regularly.
Just like the way your shop needs cleaning, dusting, a heating or cooling solution, and an attractive interior makeover regularly. An online shop works the same as you decorate and add banners to attract passersby to your physical stores. The significant change among a general store around a busy street and a webshop is that of technology.
A layperson may perceive that setting up a website is a one-time expense and it will be live in the same manner for long. But, the reality is revealed once you go through terms like domain, hosting, WordPress web development, installation, and customization, plugins, etc. This opens up your mind, and then you can understand different technologies that are involved in showing your business to the online audience.
It requires a complete maintenance solution to keep the software up to date with the advancement in technologies and safeguarding it against increasing internet threats. To ensure your website performs well, you need to carry through maintenance twice or thrice a year.
If the website is serving a lot of traffic from different regions, you must review it four to six times a year. Like after every two or three months. In this post, we are sharing some essential maintenance tasks you need to consider reviewing regularly. You can continue reading for assistance.
Backup Your Website after Every Update
Backup comes first whenever you have to deal with technology gadgets and software. Let it be a mobile phone, a hard drive on your computer, or a website. There are various occasions you may need a backup of your sites like hackers attack or data lost in customizing the design.
To automate backing up your website, you can install a plugin that saves a copy of your website either on your hosting server or at a remote location. At times, the plugin fails to timely update the backup.
We recommend taking backup manually once or twice a month. The benefit of saving your essential data in remote locations like Google Drive, Dropbox, or One Drive is to recover it all even the data is lost or deleted from the hosting server.
Frequently Change Your Login Credentials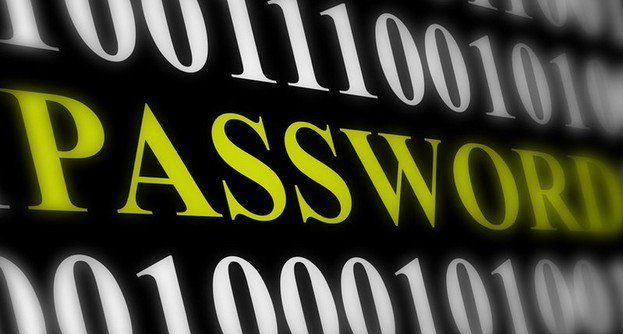 The login page is the primary access point of your WordPress website. Setting up strong passwords is the only way to safeguard your virtual assets. Set a strong password that includes alphabets, numeric, and special characters. Keep it memorable so that you don't have to write it somewhere else for records like on a notebook or in excel sheets.
Despite selecting strong login credentials, hackers and eavesdroppers are often successful in breaking the passwords and getting access to yours. We recommend to frequently change passwords to ensure your business website is safe and secure.
It includes login credentials of your WordPress Admin and database, SSH and FTP accounts. The frequency to replace old passwords with new and stronger ones can be weekly, fortnightly, or monthly.
Have you already been hacked? Lost your password or entire account? Are your core files compromised? The
free Emergency Recovery Script
will solve your nightmare in a single click.
Update WordPress and the Plugins
WordPress is powered with an impressively marvelous feature of suggesting and installing recent updates. It includes updating the core application, theme, plug-ins, and framework that forms the foundation of your website.
WordPress informs you about the available updates to let you update your website and get ready for the latest challenges. The developers' community is eagerly improving the application to equip your website with the safety, security, and most recent SEO trends.
You need to regularly update WordPress and plug-ins from the update section or individual control panel of the installed extensions.
Inspect Contact Us Form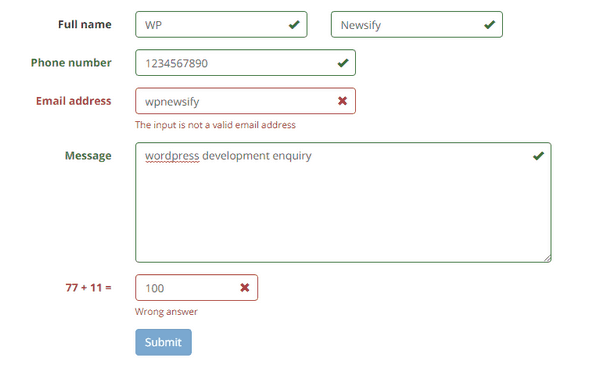 You might have added a contact us form on the website, but it may not be sending emails to your inbox because of an error you may not know. There is not a mechanism to get informed about the functionality of these forms.
So, you have to test it manually and review either a submitted messaged is delivered to the configure email or not. It not, you need to reconfigure the email box of your web hosting with the forms.
Getting spam messages and incorrect data through a contact us form is a common problem. You can configure it with the help of data validation and a human check field. You can refer to the image above that displays an error and restrict users from submitting incorrect data through the form.
Review Comments to Block Spammers
Spamming is among the major threats you may encounter while managing a website. Visitors across the globe may be visiting your site and leave spam remarks in the comment sections of the product or post you publish.
It is not only devastating for your target audience to view such idiotic comments. But it may harm the search engine rankings of your website as well.
Install Akismet and configure it to moderate the comments sections and remove the spam automatically. WordPress installs the plugin by default. So you may need to activate it and regularly review it to avoid spamming legitimate comments.
Examine and Redirect 404 Errors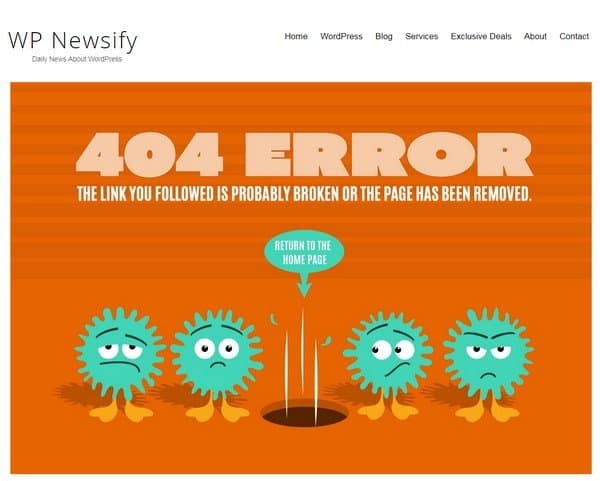 Page not found or (404) errors are tricky as it is considered a dead-end for the users. It appears when a user tries visiting a page that does not exist on your website.
For example, they visit a product page and assume to move back to a category page from the breadcrumb navigation. But you have not created the page yet. The user will get nothing in return, but a 404 error and will decide to leave the website. You lose a user who could be a customer or client if redirected to a relevant page.
To prevent such a loss, examine the points of 404 errors in your website to show them a personalized message or redirect them to a relevant page. It will communicate to them about the error and keep them engaged with your website.
Assure High-Quality SEO and Content
SEO is the core of reaching out to our target audience where content plays a significant role in optimizing different web pages for business keywords. WordPress is itself an SEO friendly platform to go live to a community or masses.
But the basic SEO settings are mandatory to configure. Start with analyzing the SEO score of your product pages, services, and blog posts. It will help you review the accuracy of the Meta details and the relevance of content.
The content matters the most as search engines are valuing the kind of content that is useful for the end users. Previously, the concern of various marketers was to adjust keywords at different positions of a web page, but not the focus is to deliver value.
Carry a thorough content audit to highlight the mistakes and weaknesses in the content, and revise it with easy to understand the text.
Carry Performance Checks
WordPress is itself a well-coded application for setting up blogs and websites. But the addition of images, media files, plug-ins, and themes may slow down its performance. You may be busy in marketing the website or refining the layout. But the visitors may be facing difficulties in loading different pages of your website.
To ensure the best performance of your website, you are required to run tests with various available tools. It may highlight different performance indicators like page loading speed, bounce rate, exit rate, etc.
Ensure Strict Security Measures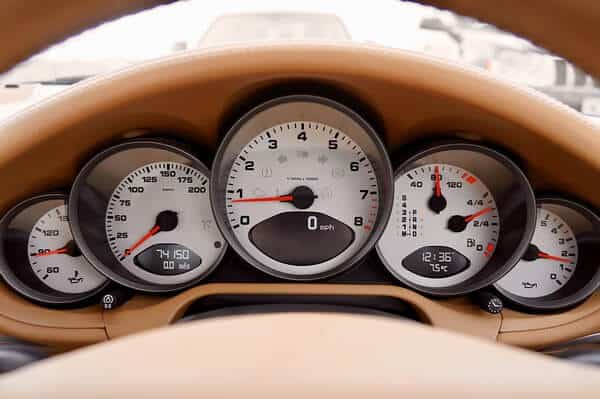 Several threats expose every website on the internet. Therefore, you cannot deduce that his or her site has ultimate security even after installing security plug-ins, changing passwords frequently, or backing up the data in time. Spammers, hackers, or predators try different methods to have access to your website and maliciously damage your business.
You need to review any unusual activity or attempt on your WordPress website and regularly check error and site access log. However, consider install website firewall to avoid a hit from the common threats. You can also find applications from security companies like Sucuri.
Conclusion
In conclusion – Maintenance of a WordPress website is a tricky job. You can save a lot of maintenance time. Just by laying the foundation of your website concerning the most recommended practices. Scheduling website maintenance tasks once in a quarter is an effective strategy to fix errors and ambiguities in time rather than allowing it to harm your prestige.
Furthermore, the above-discussed maintenance tasks can also help you quickly undergo necessary maintenance tasks without disrupting sales and traffic of your website.
Where Should We Send

Your WordPress Deals & Discounts?
Subscribe to Our Newsletter and Get Your First Deal Delivered Instant to Your Email Inbox.
Thank you for subscribing.
Something went wrong.