We all know that ideas can strike anyone, anytime! What if these ideas are related to the WordPress website you just launched? You may be eager to put these ideas on your website really fast and you finally decide to release new features on your website.
In another case, your website is live for months and years and it's good time to put your website into maintenance mode for that much-needed update. Not to mention, abrupt issues related to your WordPress website can arise anytime. This will call for putting your WordPress website into maintenance mode.
Let your website visitors know what's happening behind the scenes with these awesome and useful plugins. Your website visitors will thank you if you tell them what's up and coming soon! Mention the number of days your website will remain under maintenance mode. Wouldn't it be a nice thing? Certainly.
The maintenance mode plugins will serve the primary goal as well as let your users know that something really interesting and cool is coming up. This is necessary because some users will even not care to visit your website again.
On a positive note, if you promise to bring something really useful and interesting in their way when they visit your website again, chances are high that they will take time out to look up to your website for sure.
6 Beneficial WordPress Maintenance Mode Plugins
Without further ado, let's have a look at what all WordPress maintenance mode plugins will come handy in the situations mentioned above.
UnderConstructionPage
If you would like to place your website under construction, but simply don't how to create one manually or you don't have time to waste on such thing, UnderConstructionPage is the plugin you simply must have.
The free version of the plugin allows you to set up the maintenance page within just several minutes. There are numerous templates you can choose from, while the rest is up to you. Add a title, some content, and let people know what's going on. Maybe you're under maintenance for just several hours or days. Or maybe you are just starting your site – so while designing that perfect site you've been dreaming of, you can have the first visitors land on a nice under construction site.
If you want to take things to another level, you will be interested in the premium version of the plugin that allows so much more. There over 160 professionally designed templates which you can edit by using a drag & drop editor. Or, if you're one of those creative people, you can start your page with an empty sheet of paper and design everything on your own. There are a dozen elements you can use (content, Google Maps, count down timers, subscription elements, etc.) to create a page you really like.
But the premium version offers much more than just the editor. You will get to use over 600,000 free images directly from the plugin! Yes, if you are thinking of adding video backgrounds as well, that's possible – just take a look at the Relaxing Screensaver template as an example. You can also track visits & affiliates, create secret links so only people with the link can access the real site, etc.
Minimal Coming Soon & Maintenance Mode – Easiest Coming Soon Builder
This simple plugin lets you quickly create a coming soon page for your WordPress site. You can quickly put the entire blog in the maintenance mode, and edit your page by choosing one of the predefined templates. A great thing about Minimal Coming Soon & Maintenance Mode is that the free version lets you collect emails from your visitor by placing a simple subscription form you can connect to MailChimp!
But the real power is hidden in the premium version of the plugin. There are more than 100 themes you will simply love, and dozens of features that will cover all your needs. With the simple yet very powerful drag and drop editor, you will be able to set up a page you will really like.
Besides that, the plugin will help you create SEO-friendly page so Google and other search engines can find your site and generate first visits even while you're under construction or doing maintenance. We would also like to mention the accessibility features that will let you who and when can see your regular page and thus avoid the maintenance page. If you're working for clients, this is the feature you simply have to have.
Coming Soon & Maintenance Mode also lets you animate the pages and use Instagram filters on the images. Change images, add video backgrounds, and create that perfect coming soon page.
Elementor: Build Your "Coming Soon" Page from Scratch!

Elementor – A very popular page builder in the directory of wordpress.org. Page builder on the list of maintenance mode plugins? Are we mistaken? No! You can absolutely design your maintenance mode page using this dynamic page builder interface.
Pre-built templates will save your time or just design the page as you wish from scratch. Once you are ready with your design, don't forget switching to maintenance mode in Elementor.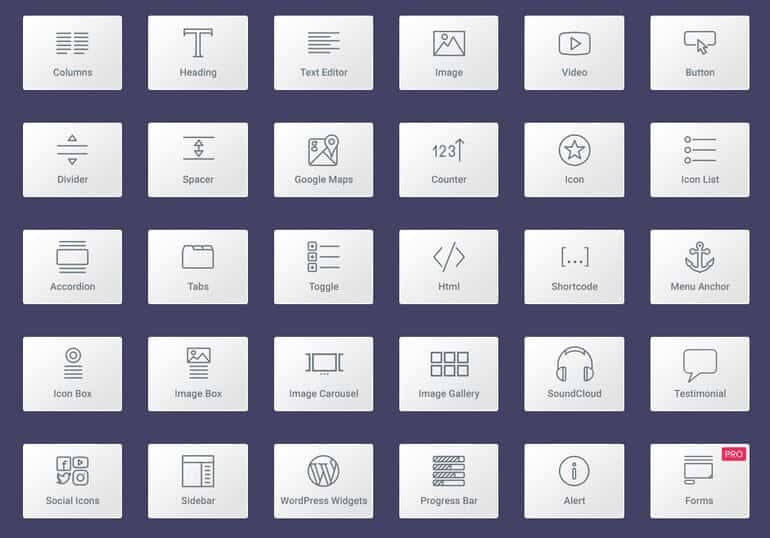 It is in your control to design the page as per wishes which are a very flexible option. If you are already a fan of Elementor, you now know how to use it if you need to put your website to maintenance mode.
Coming Soon and Maintenance Mode

Another very dynamic and robust maintenance mode plugin that will come handy when you want to put your website to maintenance mode. It is a very popular plugin but it is not free of cost. No doubt, it's numbers of added benefits and features justify its price tag.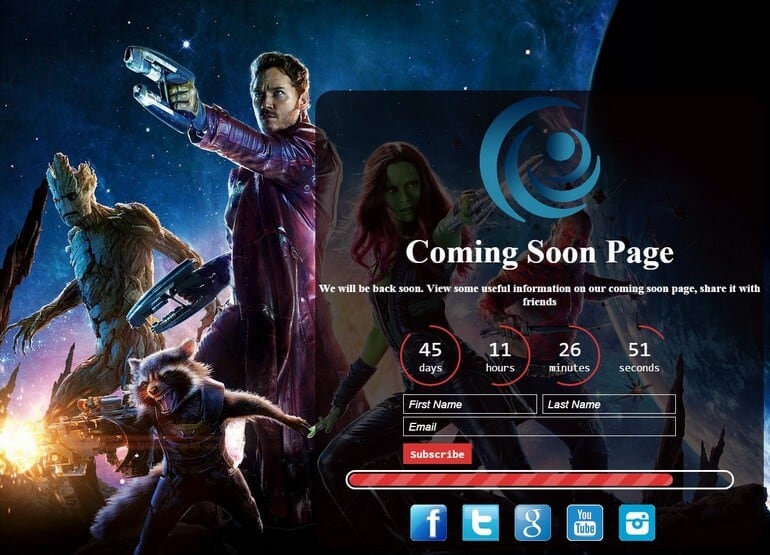 Let's have a look at the features:
What you get in this plugin as an added feature is a countdown timer.
Another feature is an AJAX opt-in form for email marketing.
You get a bunch of social media icons to custom build your maintenance page. Not 10 or 20, 100+ social media icons to choose from! Really an awesome premium benefit.
Exclusion of users based on IP address to see the maintenance page.
Powered by jQuery, design a full-sized slideshow for the coming soon page.
WP Maintenance Mode

WP Maintenance Mode comes with an awesome 4-star rating just behind the plugin by Seed Prod. If we talk about the popularity of this plugin, it is just behind Coming Soon Page & Maintenance Mode by SeedProd.
What can we expect from this WordPress plugin are the following powerful features:
Subscribe to newsletter form.
Contact forms for better communication even if your website is not live.
Social media icons for social sharing. It means even if your website is not launched, you will still see people sharing the things with you!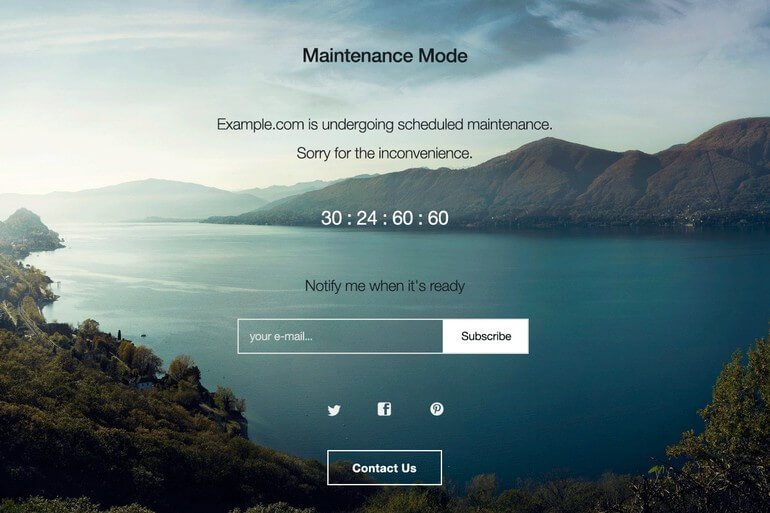 There are many customization features too:
You can easily customize the texts, colors, and backgrounds.
Exclusion of certain URLs from maintenance mode is made possible using this plugin.
Exclusion of certain user roles from the maintenance mode of the WordPress website.
Even search engines can bypass the maintenance mode if this plugin is used.
The reviews and the feedback on the official WordPress website are worth reading for a better choice of the plugins for your own website.
Maintenance

Maintenance comes in two version, the free version on the WordPress Plugin repository. Maintenance Pro is a premium version and surprisingly, the most selling plugin of all times at Code Canyon.
A thing which is on many trends these days is blurred background effect.
The full-screen background is also much in a trend which this plugin will let you create.
Put your own logo and texts for that added branding and identity features.
A cookie point using this plugin is that you can exclude some pages from the maintenance mode so you don't need to put the complete website in maintenance mode.
How to Choose the Plugin Apt for Your WordPress Website?
A worthy suggestion we would like to give here is that never let your website visitors go empty-handed from your website.
So, whatever plugin you choose from the list above for your WordPress website, make sure it has some or many engaging features that will keep your website visitors busy all the way. These may be giving out your social media links or giving them an option to subscribe to your newsletter or when the website is live again in a whole new avatar!
It's a chance where you can retain your website audience and impress them by telling them that you are definitely working on something amazing that they can't miss out. It will ensure that they will keep in mind the reason for visiting your website again.
Which of these WordPress maintenance mode plugins are your favorites?

Latest posts by Juana Steves
(see all)
Where Should We Send

Your WordPress Deals & Discounts?
Subscribe to Our Newsletter and Get Your First Deal Delivered Instant to Your Email Inbox.
Thank you for subscribing.
Something went wrong.