Nowadays, anyone who is genuinely interested in learning a new skill or science can use the Internet to do it. There are tons of courses teaching you from quantum physics to Portuguese or WordPress. The Internet can't replace the school, but it's a reliable alternative for people lacking money and time.
WordPress experts should constantly stay updated with the latest news and techniques. Even the best students who graduated IT universities have to sharpen their WordPress skills after graduation. It's true that the client work pays your bills, but you simply can't ignore your self-preparation.
10 Useful Blogs for WordPress
Finding the best sources for latest novelties in WordPress community is time-consuming. Instead of wasting your time, I recommend you to bookmark this post and visit the next blogs for WordPress addicts.  Don't be selfish! Share the post with your friends and leave a comment letting us know which your favorite is.
WP Arena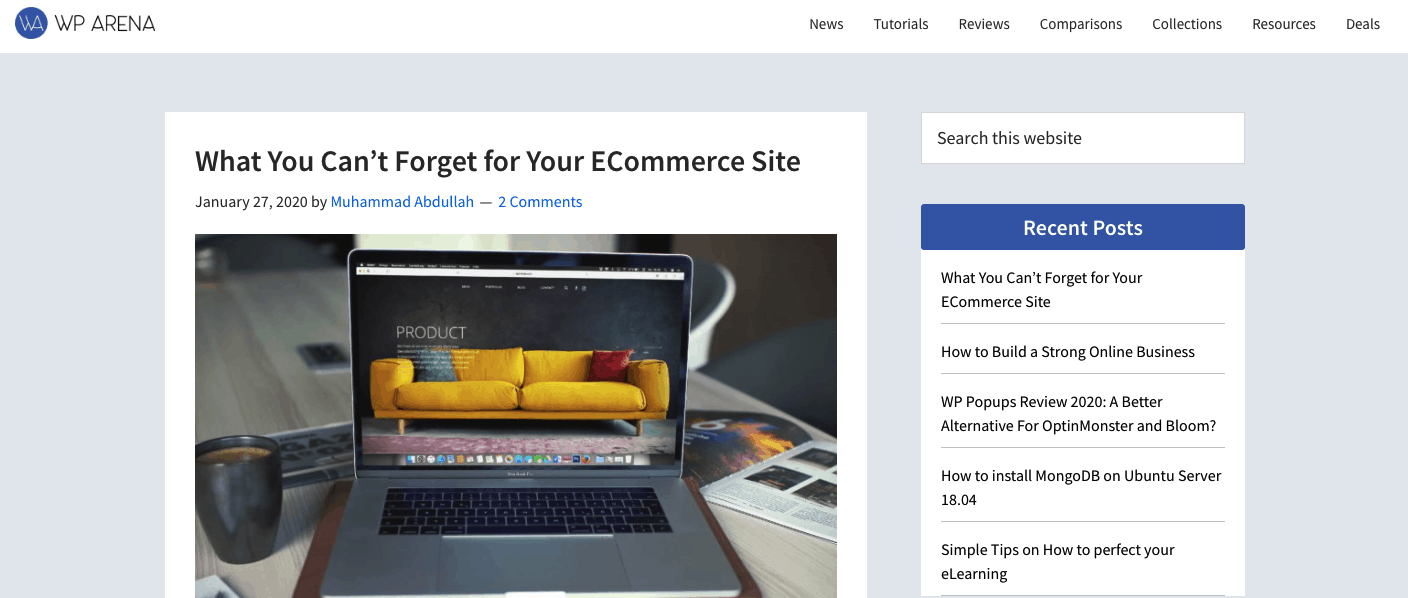 WP Arena is a rather informative blog, covering all the topics you would need about WordPress. If you are looking for a tutorial on how to do something, the inspiration for your next project, or some great WordPress products deals, you are in the right place. Even if you just want to stay in touch with the latest developments in WordPress – simply check out the News section.
With a wide variety of topics and insights available, WP Arena is the WordPress heaven for both experts and beginners alike. Definitely worth checking out!
WPMU Dev Blog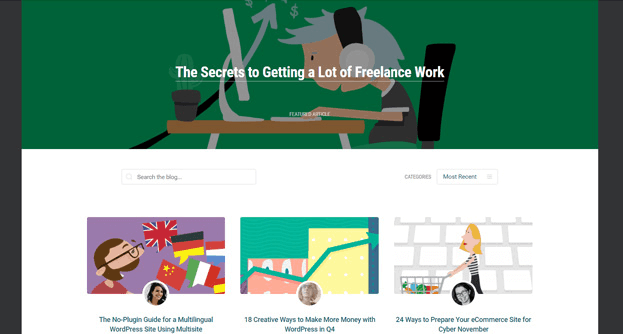 WPMU Dev blog is a top-notch resource for WordPress users. The posts are written by experts for experts; there is no fluffy content. This isn't only a simple blog, it's an active community that interacts by leaving tons of useful comments. Practically, each post is a topic debated by readers. The blog covers everything related to WordPress: theme and plugin collections, tips and tricks, security issues or useful hacks.
WPMU Dev experts don't ignore the less experienced WordPress users. Check their Academy and give a try to their courses.
WP Beginner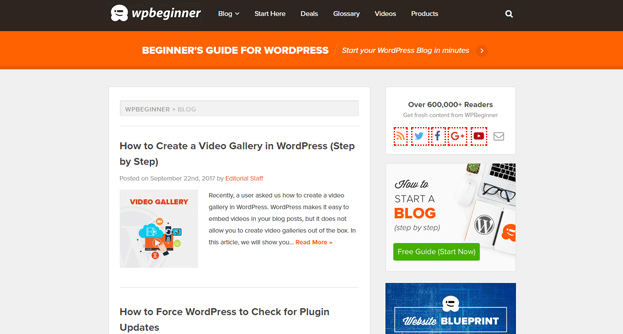 WP Beginner is the most famous blog for WordPress beginners. The team behind it comes with detailed explanations for every issue. Medium and advanced users may also consult it to learn new techniques and hacks. The most posts take the reader from zero to hero and each aspect is fully explained. So, WP Beginner is the best place to learn new techniques and hacks.
Apart from the well-written posts, WP Beginner Glossary is a reference point to learn WordPress specific terms. Plus, you can check their guides and the YouTube channel.
Code in WP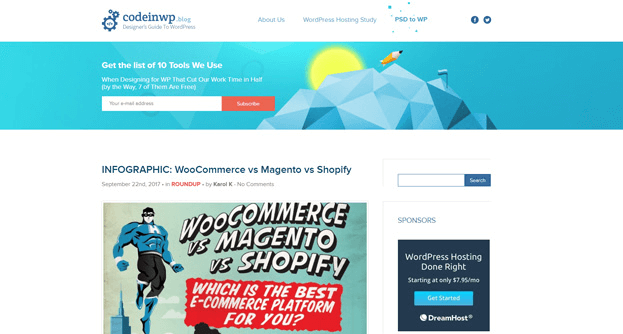 Code in WP is a practical resource for both WordPress users and entrepreneurs. Many of the posts are collections and reviews of themes and plugins. Others are related to security, maintenance, and development. Without any doubt, a WordPress user will appreciate this kind of content.
They publish a monthly transparency report sharing the company difficulties, the struggles of the designers and their revenue. Practically, you find out how a start-up driven by WordPress developers evolves and generates revenue. It's an original and useful blog if you plan to create a WordPress related start-up.
WP Lift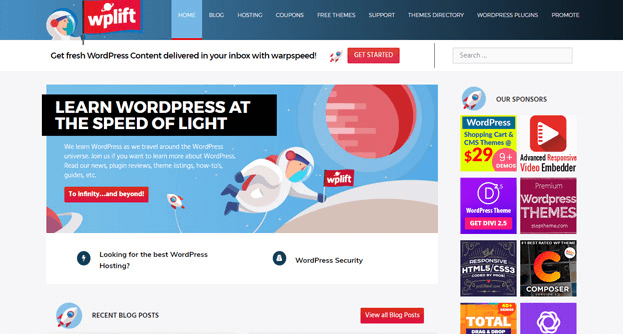 WP Lift captures your attention with its joyful layout design. It's not only the design that is impressive, but the content is also valuable. The medium size posts are digestible for any kind of WordPress users. You find here complete theme and plugin reviews and plenty of showcases. If you need guidance for your new project, then consult WP Lift because you will find a post with theme suggestions for it.
WP Tavern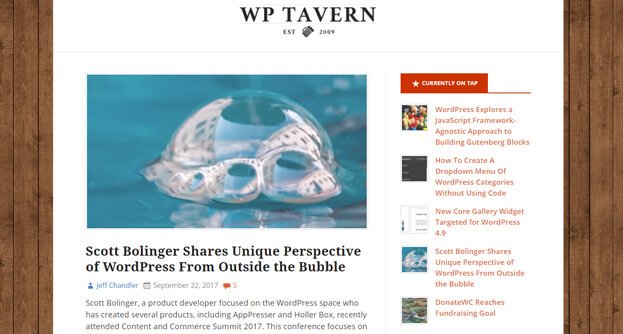 If you want to know what is new in the WordPress community, you need to subscribe to WP Tavern. This blog presents the latest WordPress versions and improvements, news from WordPress top developers and WordCamps, and technical aspects. It's not suited for beginners, it's a mandatory resource for everyone deeply involved in WordPress community.
WP Explorer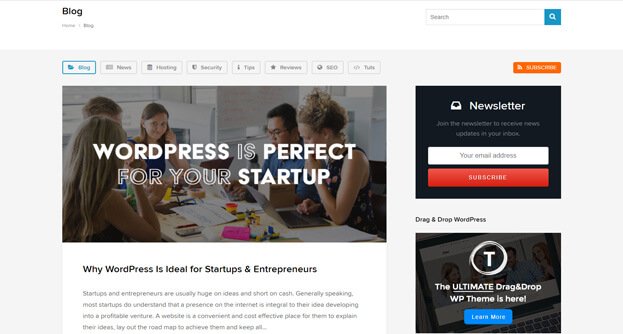 This blog should be on your reading list because you get two advantages from it: inspiration and information. There are many theme collections for niche domains (e.g., law firms, dental clinics) that are useful when you need to create such projects.
WP Explorer also publishes posts presenting various WordPress issues and their resolutions. The blog posts are informative and digestible, so check them out regardless of your level of experience.
WP Explorer has made a selection of themes and plugins from various marketplaces. If you want to buy themes or plugins, it's wise to look at its suggestions.
Torque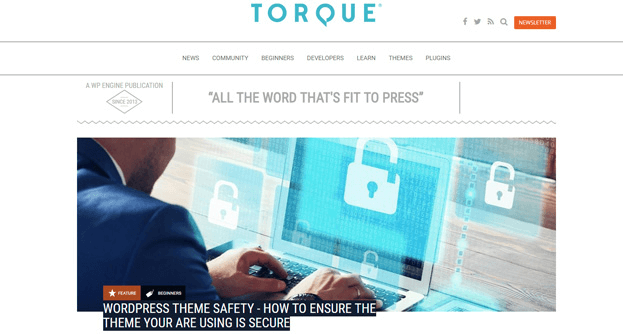 Torque is another resource that delights WordPress users. It covers everything related to WordPress. The unique Torque Mag feature is the mix of interviews, news, rumors, and tutorials. You should visit Torque Mag to stay up-to-date rather than to learn WordPress tricks. The posts are aimed at experts, so you won't find many articles teaching the WordPress basics.
WP Shout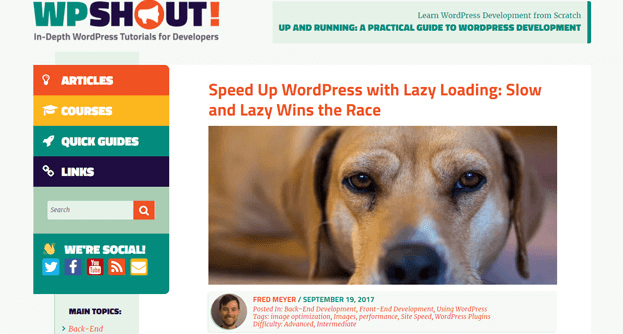 I recommend WP Shout for three reasons. First, the articles are valuable. All the posts are concise and jam-packed with useful information. Second, the courses offered free of charge are genuinely top-notch. For instance, there are courses introducing the WordPress Command Line Interface and the core concepts of theme development. Third, it provides Quick Guides, which are short algorithms to resolve particular issues, such as minifying CSS and JS with Autoptimize or adding a Yelp widget to the sidebar.
WordPress TutsPlus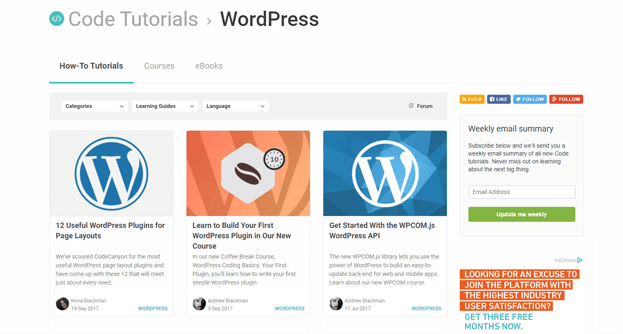 TutsPlus is a vast collection of articles, books, and courses related to design and development. WordPress is a standalone category for TutsPlus' code section with only epic posts. The authors are all WordPress experts, and they share plenty of useful tricks. Don't miss the posts, and be sure to take a look at its books and courses.
WordPress.org Blog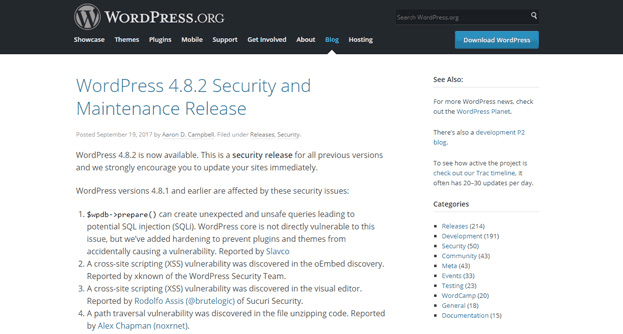 There is no better place to find out the latest news about WordPress than on the WordPress.org blog. The posts are mostly to inform readers about community events, new features, and the opinions of the experts. "The Month in WordPress" is a monthly post that must be on your reading agenda. The posts are published sparingly, so you should check WordPress.org blog once per month to see how WordPress is evolving.
Wrapping Up
Of course, subscribing to our blog is another solution to sharpen your WordPress skills.
The chances are that we have missed your favorite blog. Leave the addresses of your favorite blogs in the comment section, and we will update the post – Useful Blogs for WordPress Addicts.
Disclaimer: We purposely didn't feature the blogs of some hosting providers, design agencies, or maintenance companies. These are excellent resources, but many of their posts focus on using their products or services. In this way, we avoided promoting products or services.

Latest posts by Daniel Pintilie
(see all)
Where Should We Send

Your WordPress Deals & Discounts?
Subscribe to Our Newsletter and Get Your First Deal Delivered Instant to Your Email Inbox.
Thank you for subscribing.
Something went wrong.