Do you work from home, in an office, or maybe both? Nowadays, there is often an opportunity to be flexible. You can efficiently work in your home workplace, on a train, in a cafée or travel anywhere in the world, as long as there is an internet connection. You no longer need to be physically in an office or workplace. Hence, many people now work remotely.
The world has shrunk merely—at least regarding accessibility.
For everybody who works with WordPress or the web in general, the same applies. The fact is, most of my friends around the world have some home workplace where most (if not all) work is done.
Therefore, to find out more, I asked several well-known WordPress experts about what their home workplaces look like and what hardware they use.
Are you curious about these WordPress mavens and how their home workplaces look? I am!
Let's get started…
Ahmad Awais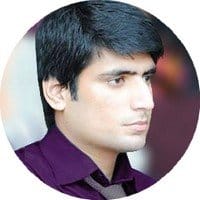 Location: LH, PK
Ahmad Awais – Ridiculously hard-working Full Stack Web Developer ❯ Regular WordPress Core Contributor ❯ TEDx Speaker ❯ Spends 50% of his time building FOSS (Free & Open Source Software) ❯ WordPress Advocate & Community Evangelist ❯ DevOps fanboy ❯ Cracks silly jokes ❯ Loves his wife (Maedah)!
You can visit my blog, say Hi to me on Twitter @MrAhmadAwais — and find my latest open source work on GitHub. Read what I've been up to in 2015! & 2016! And subscribe to my WordPress Takeaway newsletter if you want my take on the WordPress community.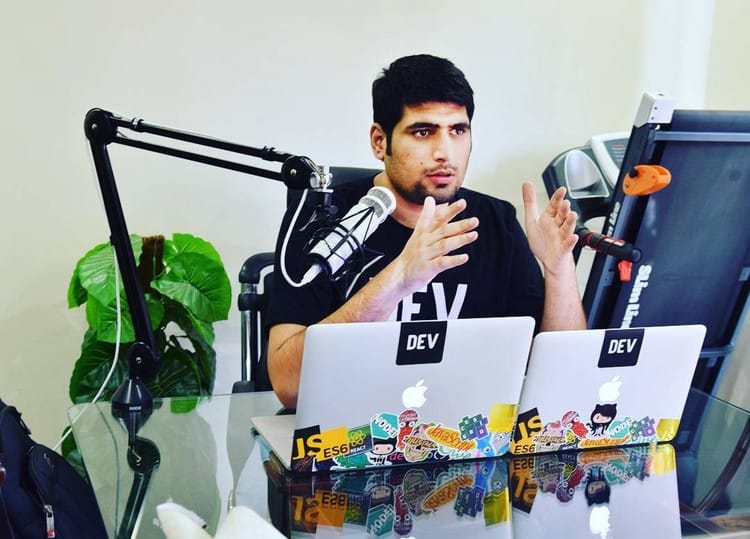 Hardware: I have two MacBook Pros (15.6 with 16 GB RAM, 1TB Hard + 2 TB Backup, Core i7 and about the same specs in 13 inch version — Three HP i7 Flat UHD Display Monitors, and 55 inches LED from TCL, — big fan of Rode Podcaster Mic + Rode PSA1 + Rode PSM1 in my home office). And a home theater convertible to bar speakers with an 8 inch Bass drum and 70W subwoofer whereas I photograph with a Nikon D5300 with Tamron 17-50mm f/2.8 aperture and Slik s304 tripo-pro. Big fan of SteelSeries Serbia headphones.
Brian Jackson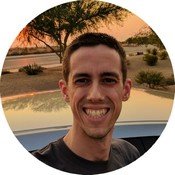 Location: Scottsdale, AZ, USA
Brian Jackson – I currently live in sunny Scottsdale, AZ (USA). I have moved around a lot over the year. I was born in Minnesota and have lived in seven different states. Previous to Arizona I hailed from the beautiful Washington state in the Pacific Northwest. Finally getting sick of the rain and the cold, I packed up everything I had and moved to Arizona. I haven't looked back since, and am convinced that I'll be here till I retire. Nothing beats flip flops and shorts 365 days a year.
I've been working in internet marketing ever since the 6th grade when I started dropshipping CDs and DVDs on eBay. It's been an unhealthy obsession ever since.
Currently, I'm the Director of Inbound Marketing at Kinsta, where we focus on high-performance managed WordPress hosting. I was one of their first customers and fell in love with their service and mission. When a spot opened up on their team, it was the perfect fit. Kinsta was the first WordPress host to exclusively utilize Google Cloud Platform, along with LXD containers for complete isolation and automatic scalability. The cloud computing + WordPress industry is always changing, and there's never a dull moment. Follow Brian on Twitter @brianleejackson.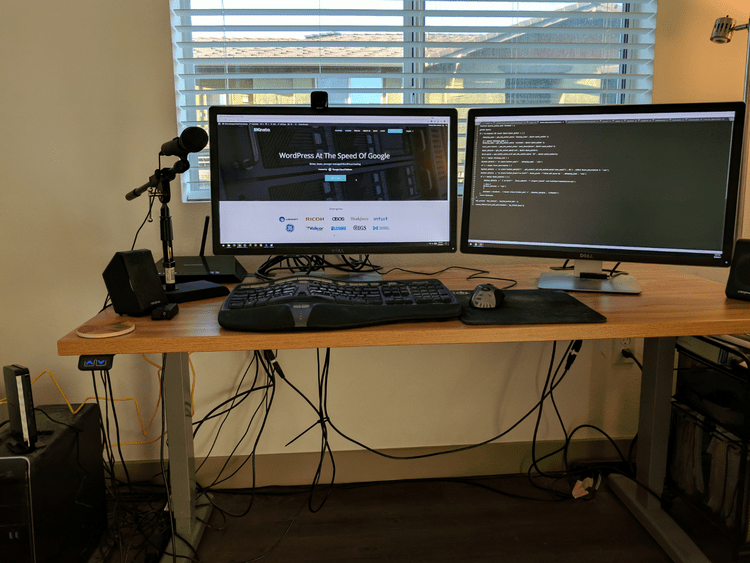 Hardware: Coming from an IT background, I'm a pretty die-hard Microsoft guy. I have tried multiple times to make the transition to a Mac, and it never worked out. I am currently running a Dell XPS 8900, Windows 10 64bit with 2 Dell 27-inch 4K monitors. I'm on my 5th Microsoft ergonomic 4000 keyboard which I have used for over a decade. I'm on my 3rd Logitech MX 518 mouse. Once I find a piece of hardware I like, I tend to stick with it. Also on my 3rd SteelSeries mousepad.
I also have a Lenovo Yoga 900 13.3″ Windows 10 64bit laptop. Due to the great weather in Arizona, I work a lot out on my patio in the evenings. At least when it is cool enough. It also comes in handy when I have to hit up a coffee shop for wifi when the internet goes down.
Raelene Morey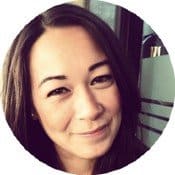 Location: Melbourne, Australia
Raelene Morey – I'm Rae, and I'm the Managing Editor at WPMU DEV, a company that develops tools that can help anyone create and manage a WordPress site. Just this week we launched Automate, which is like auto-updates for iPhone, but for WordPress! As well as running the WPMU DEV Blog, I also co-write The WhiP, a newsletter filled with WordPress news, reviews, how-tos, and fun reads. Follow Raelene on Twitter @raemoreywrites.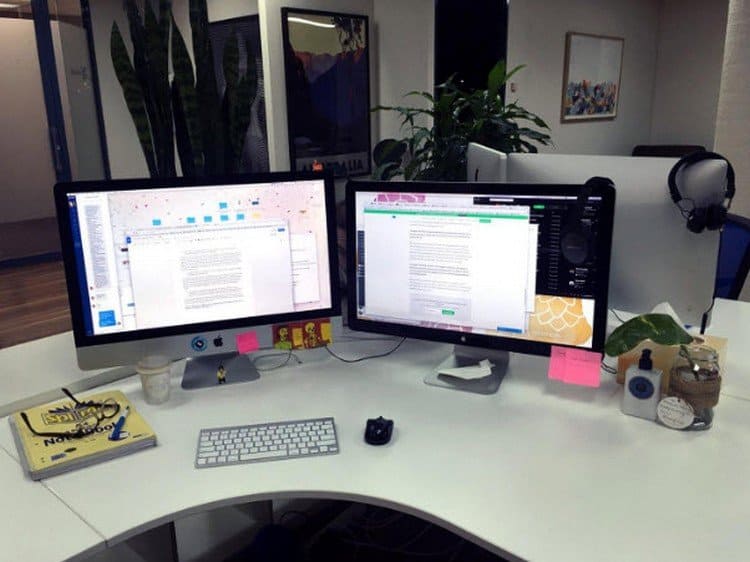 Hardware: iMac running OS X El Capitan, two 27-inch monitors, 2.9 GHz Intel Core i5 with 16 GB RAM.
Joe Howard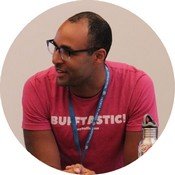 Location: Washington, DC, USA
Joe Howard – I'm the Head Buff at WP Buffs! We are the CTO for entrepreneurs and small business owners. We want to be the very best technical support partner for any individual, business or organization with a WordPress website. WP Buffs handle unlimited edits, performance enhancements, daily health maintenance, and regular security troubleshooting so our customers don't have to. This allows them to make bold decisions when it comes to their website without hesitating due to technical restraints. Boom! Follow Joe on Twitter @JosephHHoward.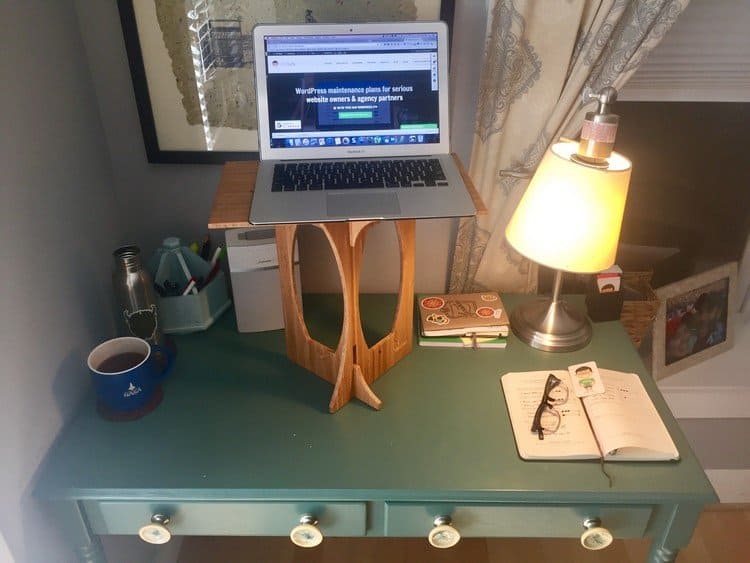 Hardware:
Mac Book Air, StandStand desk and Pomodoro Productivity Book.
Maddy Osman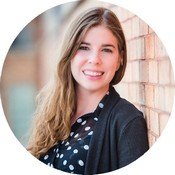 Location: Denver, CO, USA
Maddy Osman – I'm a Chicago suburbs girl (and live in the city for a few years) but currently reside in beautiful Denver, CO. My workplace is in my home. My boyfriend and I have a lovely two bedroom apartment. I'd love a house, but the real estate market is CRAZY here! My boyfriend gets the second bedroom as his office since he tends to take more calls during the day. My "office" is a corner desk stacked to the brim with all the things I need to operate my business. It works for now, but I'd love my own home office one day!
I'm the founder of The Blogsmith. The Blogsmith is an SEO content strategy business, and I create content primarily for digital marketing/technology companies—including many WordPress publications like WPMU DEV, Pagely, GoDaddy, Webdesigner Depot, and more. My side project is Tanks that Get Around, an ecommerce venture powered by Woocommerce. Follow Maddy on Twitter @MaddyOsman.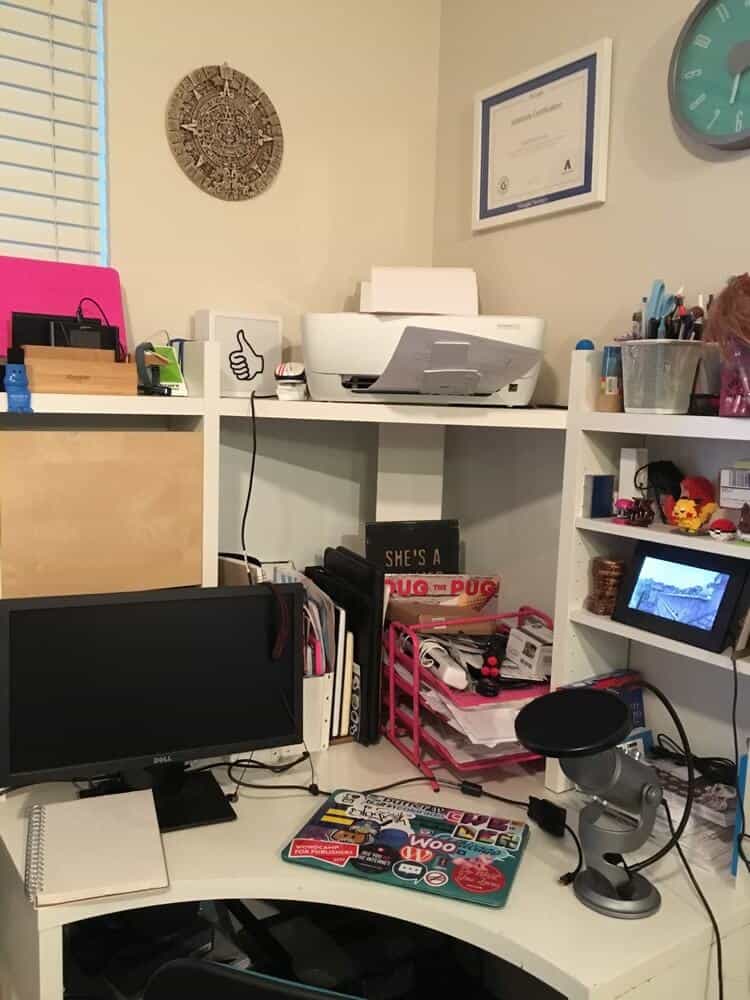 Hardware: I've been a fan of Apple for as long as I can remember, and my primary work computer is an Apple MacBook Air 13" from 2015. I also have an Asus Chromebook for when I'm out and about. Most of my tasks can be accomplished on just one screen, but I have a cheepie Dell monitor (22" I believe) for when I'm doing any WordPress web development or running through a process on one monitor taking screenshots, and writing an article on my MacBook Air. Because I'm such an Apple geek, I also have another screen to play around with when I need it—my Apple iPad Air 2.
Steven Watts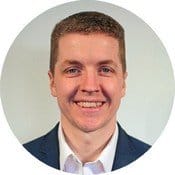 Location: Cambridge, U.K
Steven Watts – I live in a beautiful city called Cambridge in the U.K. I'm surrounded by great architecture and greenery from the many colleges and surrounding areas, and it's less than an hour away from London.
I run a WordPress site care company in the U.K. called Newt Labs. In 2010 I started designing and developing custom WordPress websites whilst working for agencies and freelancing.
At the start of 2016 I realised the need for a specialised WordPress maintenance service  not only to allow me to focus on one thing and do it really well, but also to provide an excellent service by having someone take care of tedious technical tasks, put best practices into place and provide help and fixes so businesses can focus on growing. At £49 per month for our core offering, Newt Labs is a premium service at an affordable price. Follow Steven on Twitter @bboywattsy.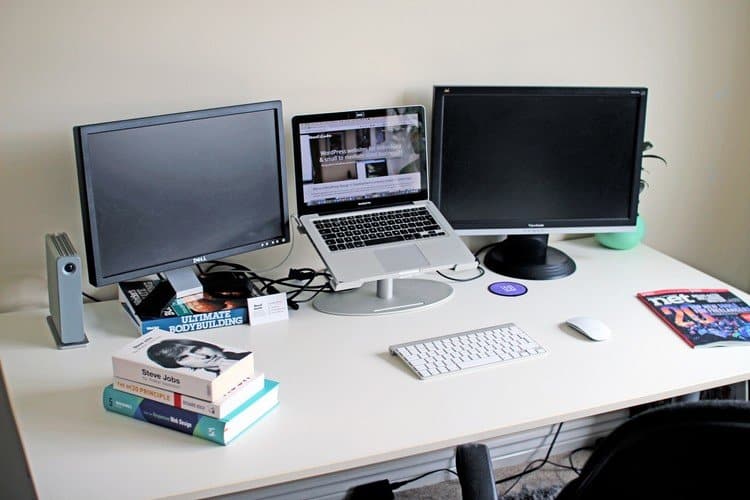 Hardware: I'm currently sporting an old 1TB 8GB MacBook Pro (2012) on a stand with two additional monitors on an Ikea desk brought from a previous agency that downsized. I have my eyes on a new specced out MacBook Pro that I'm hoping to get soon, probably not the one with the touch bar though as that looks a bit gimmicky and as it will mostly be sitting on a stand I don't know if I would even use it. I must admit that I took my desk photo a while ago now, it's pretty much the same but you'll need to imagine it with much more clutter!
Mike Stott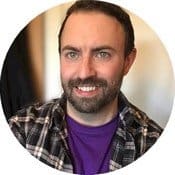 Location: Manchester, U.K
Mike Stott  – I'm from the UK, Manchester, but travel around a lot and work from remote locations. My home office is often in a coffee shop, a hotel or sometimes even around a pool #office goals.
I'm an Entrepreneur, focussing on producing and marketing WordPress Plugins, WordPress Themes and full WordPress Product Suite solutions like Zero BS CRM.
Zero BS CRM is a self-hosted WordPress Plugin which adds CRM capabilities into your WordPress dashboard. Powerful, extendible and easy to use. Follow Mike on Twitter @mikemayhem3030.
Hardware: I work 99% of the time remotely on a MacBook 13″ Pro Touch ID, 2.9 GHz Intel Core i5, 8MB RAM. I have a 4K 27″ inch monitor to connect to when I am at home, however, for the next 12 months I'll be on the road traveling around the world (an extended honeymoon) so working remote and having the tools to do so is a must for me.
Claire Brotherton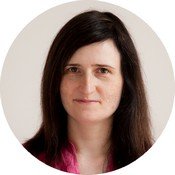 Location: Edinburgh, Scotland
Claire Brotherton  – I live in Edinburgh, Scotland. I love it. For three weeks a year, it becomes a hub for live entertainment from all over the world.
I've been freelancing for four years as a WordPress web developer and am now doing a mixture of things. I build, maintain and train people to use WordPress sites. Visit my website A Bright Clear Web. My particular interest is WordPress web accessibility. I write posts for WPMU Dev. I work part-time for a local graphic and web design firm specializing in the nonprofit sector. Follow Claire on Twitter @abrightclearweb.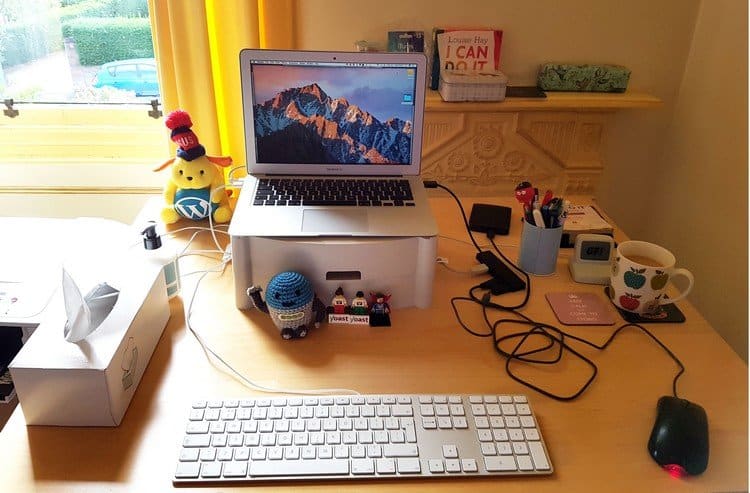 Hardware:  Model Name: MacBook Air. Model Identifier MacBookAir6,2, Processor Name: Intel Core i5, Processor Speed: 1.4 GHz, Number of Processors: 1, Total Number of Cores: 2, L2 Cache (per Core): 256 KB, L3 Cache: 3 MB, Memory: 4 GB.
This is much tidier than usual! I've raised up the laptop and have a separate keyboard to avoid neck and shoulder strain. Manny, Lego Yoast, and Wapuu are all from WordCamps. I'm a big tea drinker so have two coasters. Instead of a stress ball, I have a squeezy computer for those times of severe coding problems. The calendar has a happy thought for each day.
David Attard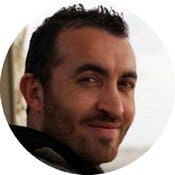 Location: Malta
David Attard – I live in Malta with as much traveling out of the country as I can afford. I have been working in or around the web design industry for quite a few years now, founder of CollectiveRay (previously known as DART Creations). Got a passion for web and tech (with drones and quadcopters being my latest hobby), which leads me to write plenty of articles about both. Follow David on Twitter @DARTCreations.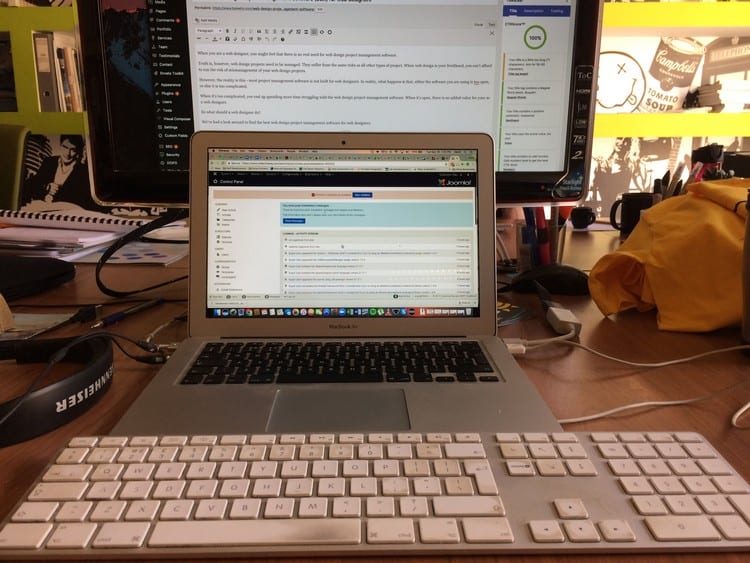 Hardware: MacBook Air 13-inch and iPhone 5S right now. At the office, I use an additional Samsung 24-inch screen, external Mac mouse, and keyboard, but I pretty much write anywhere especially when I'm on the go.
Mustaasam Saleem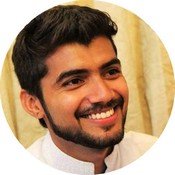 Location: Karachi, Pakistan
Mustaasam Saleem is the WordPress Community Manager at Cloudways. He is responsible for keeping the flag of WordPress flying high. He loves teaching WordPress and likes to keep in touch with WordPress Experts around the world. You can find him in many WordPress groups interacting and helping out the community.
Cloudways is a Cloud hosting Platform (PaaS) that offers a straightforward way to deploy, monitor, and manage high-performance WordPress applications on optimized Cloud servers. The feature-rich platform is perfect for bloggers, designers, developers, and web agencies! Follow Mustaasam on Twitter @MustaasamSaleem.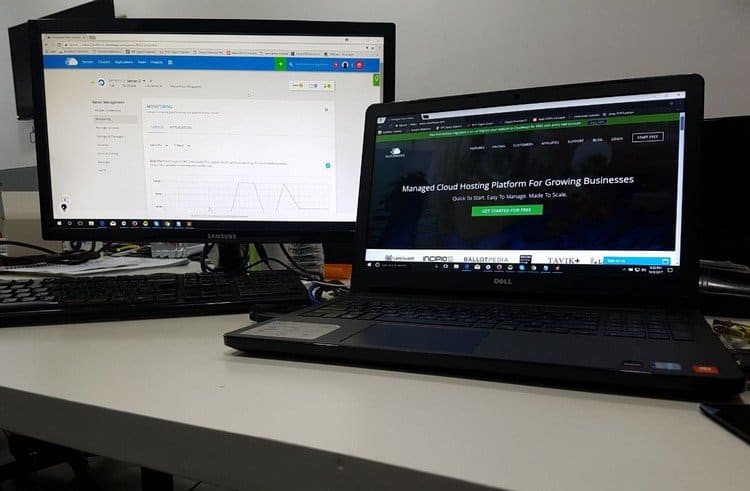 Hardware: Intel Core i7-6500 CPU @ 2.5GHz, RAM: 16.0 GB, System Type: 64-bit.
Lindsay Liedke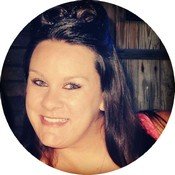 Location: Las Vegas, Nevada, USA
Lindsay Liedke – My name is Lindsay Liedke, and I love to write about all things WordPress!  I have been freelance writing for a few years now and love the freedom it affords me in my personal life, as well as the joy it brings me – since I love what I do.  I love networking with others in the WordPress community and helping people who share a love for WordPress like I do. Follow Lindsay on Twitter @Lindsay_liedke.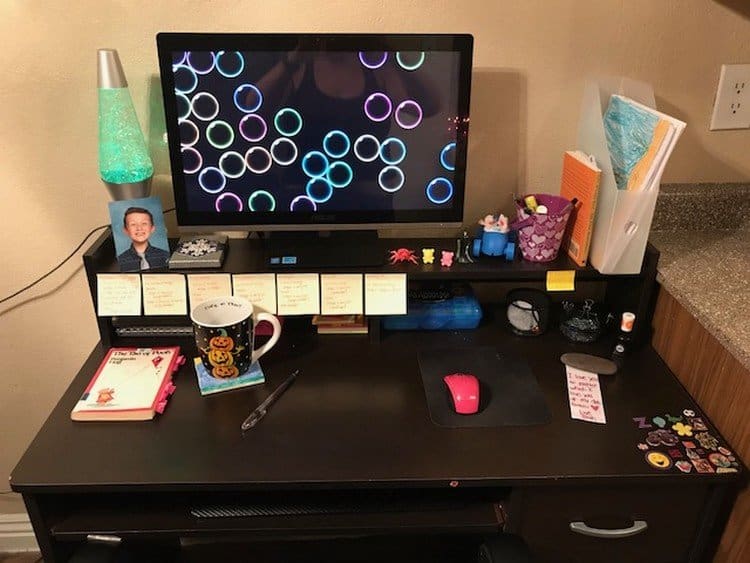 Hardware: I use two computers when working.  Which one I use depends on my mood and where I am at.  My desktop is an Asus All-in-One PC Series that uses Windows 10 with touch support.  It has 8.0GB of RAM, a 64-bit operating system, an x64-based processor, and one 21-inch monitor (though I could use a second one!).
My laptop is an Acer Aspire-Signature Edition that uses Windows 10 with touch support.  It has 8.0GB of RAM, a 64-bit operating system, an x64-based processor, and a 15-inch screen.
Ivan Jurišić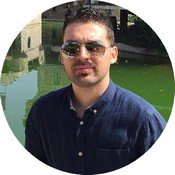 Location: Croatia
I work as a digital marketer at Web Factory Ltd. We are a small development company which focuses on WordPress plugins where my work includes advertising, social media, content creation and even technical support for some of the plugins.
Our primary focus is currently on the UnderConstructionPage plugin which we managed to get over 100k users in just one year. We also continually work on other WordPress plugins like Google Maps Widget, Security Ninja, and OptIn Ninja, among many that we sell online. We continuously work on new ideas that usually involve WordPress. Follow Ivan on Twitter @ijurisic87.
Besides work, I love traveling with my girlfriend Andrea and have revamped my affection for working out in a gym. I also enjoy taking walks with my hairy Shih Tzu dog named Riki. Oh, I also love cooking and eating (even meals I don't prepare myself).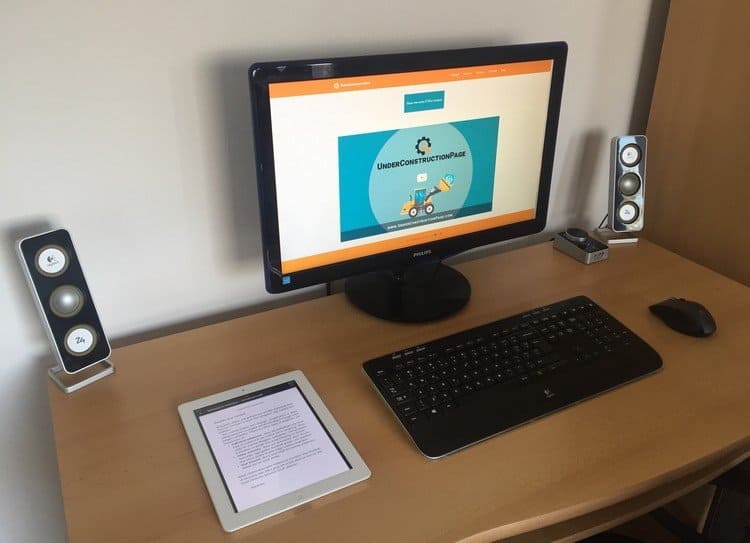 Hardware: Most of the time, I work from my home desktop computer: CPU: Intel Core i5 2550K @ 3.40GHz. AM: 8GB. GPU: nVidia GeForce GTX 260. OS: Windows 7 64bit. HDD: 256Gb Kingston SSD. 22" Philips LED monitor. Logitech M705 mouse. K520 keyboard. Z4 speaker set
Besides the desktop computer, I use a laptop when I am out of town, and sometimes my old iPad2 and iPhone 6 help with Google Analytics, social media, and email.
Javier Schvindlerman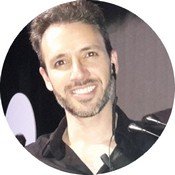 Location: Buenos Aires, Argentina
Javier Schvindlerman – Thanks for having me here! I'm Javier, from Artisan Themes where we build modular WordPress themes that let users build websites while focusing on creating the perfect web experience. Together with Mai (my partner in crime and life), we also help to organize the monthly meetups and WordCamps of the WordPress community here in Buenos Aires.
We also make considerable efforts to try and leave sometime in the week for our artistic endeavors. Besides designing, and holding a degree in Social Communication Mai is a theater dancer, and I'm also a stage manager and a musician. Weird how many musicians there are in the WordPress world, right? Follow Javier on Twitter @javistuff.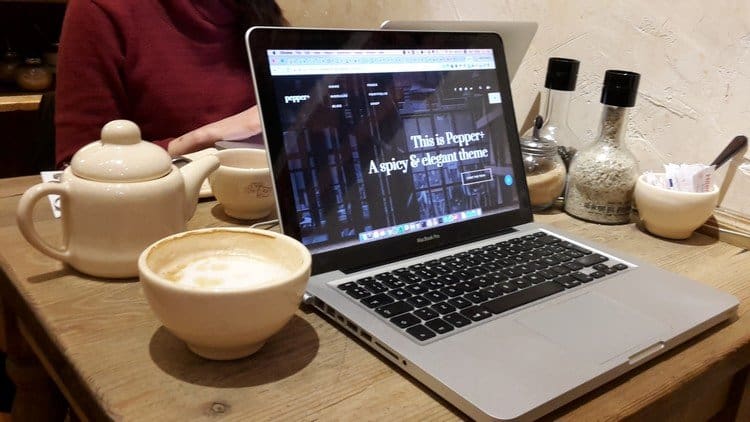 Hardware: For years I've been doing all my work in a 13-inch MacBook Pro. I love that it's an amazingly powerful computer that lets you move all your stuff without needing carry a lot of weight.
We work a lot from coffee shops. It helps us get some inspiration, and switching spaces help to keep ideas fresh and moving. At home, it's just a minimalist desk with a very comfy chair, a USB mic, and some post-its to jot notes down.
Ben Pines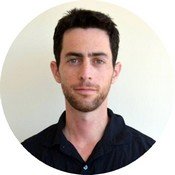 Location: Tel Aviv, Israel
Ben Pines – I'm Ben Pines, CMO of Elementor Page Builder for WordPress. Since launching our free page builder in June 2016, we've grown to 200K active installs and managed to change how every user, from the freshest newbie to professional web designer, create websites.
Elementor lets you design your entire website live, easy and fun. The Elementor editor is incredibly intuitive, and takes almost no time to learn, even if you have no prior experience with creating websites. Professional designers can use this page builder to develop top-notch stunning websites.
Elementor comes built in with advanced features like shape dividers, box shadows, gradient backgrounds, mobile editing tools and much much more. It also comes with over 100 pre-designed templates that look great on any device. Follow Ben on Twitter @bpines1. I don't work from home, so here is an official image instead.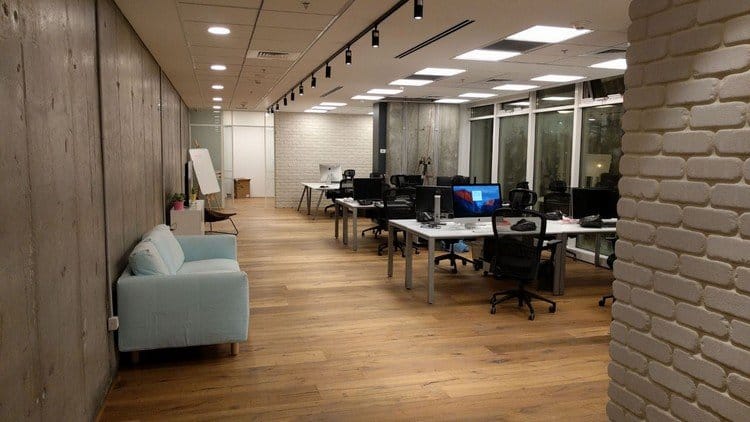 Hardware: Mac Book Pro 15 Inch with two Dell 23 inch monitors.
Thanks to all the WordPress experts and superheroes who participated and contributed in this article.
Where Should We Send

Your WordPress Deals & Discounts?
Subscribe to Our Newsletter and Get Your First Deal Delivered Instant to Your Email Inbox.
Thank you for subscribing.
Something went wrong.