Ah, Spring!
The beautiful season that we all love so much is barely a month away, and the excitement is palpable. Beautiful hues are blending, a touch of a nip in the joyful air, the gloom of winter finally lifting to give way to nature's bounty in all its glory.
And then there is the shopping; buying colorful clothes, pretty bags, funky shoes, it's all about vibrancy.
And that is a positive effect! Who won't be happier to be rid of the woolens and gray weather finally? Once the sun comes out, so does the colorful wardrobe. People head out to shop and are open to trying new things.
e-Commerce stores also see a surge in traffic around Spring, when everyone is in the mood for some retail therapy. Online stores should be prepped and ready with everything 'Spring-y' to welcome their customers.
So we ask you, is your WooCommerce store Spring ready?
Every WooCommerce Store Should Update Their Collection This Spring
Spring calls for a change in shopping trends and your products should reflect the same. For example, if you own an apparel store, then you should use an 'out with the old, in with the new' approach. Everything wintery has to go, and everything sunny should be in.
When you think Spring, think colors, patterns, florals, brightness! The weather and season do affect our choice of colors as well. It comes as no surprise that people love wearing bright and vibrant color in Spring.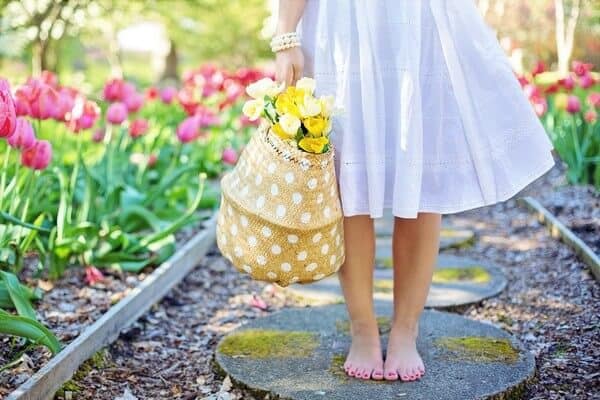 This season also brings with it a spate of brunches, barbeques, and other outdoor events and parties. People start getting out of the winter hibernation and head out! It's an excellent time for restaurants to perk up too.
For instance, restaurants can start updating their social media pages by posting photos of their prettiest and tastiest dishes. They can also reintroduce 'summery food' like ice creams, fresh yogurt, etc. by giving it a fun twist. Some more techniques are giving offers and discounts, contests, the possibilities are endless.
Accessories and cosmetic are not far behind. e-Commerce stores that sell makeup products and accessories should also update their stock to make it more Spring ready. Since it's all about going out and basking in the sun, companies can introduce new shades and hues in cosmetics and introduce summery accessories that are colorful and quirky. This will boost WooCommerce sales if marketed properly.
Spring Is a Time for Change
With every Spring season bringing something new and trends changing every day, WooCommerce stores should go beyond traditional methods and approaches and embrace the change.
What's the best way to do it?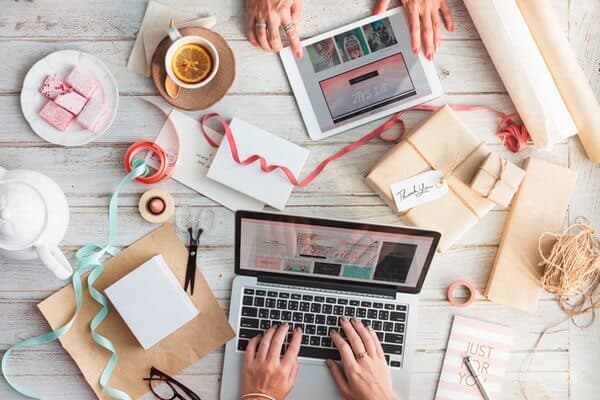 Experimentation is key!
Spring brings with it an immense potential to do something memorable, attractive, appealing, and fun. So why not let your creative side free. Keep updated with trends, don't repeat last year's techniques. Market research will tell you all you need to know what's trending among customers.
Niche research will help you find out what's popular and then inculcate what works best for your e-Commerce store. Everyone is in a sunny mood when Spring comes along, and who knows which marketing technique might turn out to be a bestseller.
Here's what you should do!
#1 Be different. No repeats.
Always bring in something new – stock, patterns, offers, colors, designs that reflect the season. Shoppers want to be a part of the latest trends. They want to wear the "In Season" look and eat "Season Specials." Think of ways to boost purchases by pushing new items and coupling buyer favorites.
One great idea is to upsell your products by offering bundle options. Create product bundles of your bestsellers or new collection.
#2 Bank on Time-Tested Marketing Strategies
Add incentives to the mix. Proven strategies include limited-time discounts, discounts on season specials. You can even offer your customers one of your popular new arrivals by asking them to reach a specific cart value. For example, if your customers purchase goods worth 500$, they can get a shirt/bag/accessories for free or 75% off. The decision is up to you, and the permutations are endless.
This is a two-in-one effort – effective marketing and increasing average cart value. By adding that subtle push, you'll be able to convince customers to make a purchase and play with pricing options.
#3 Personalization! Personalization! Personalization!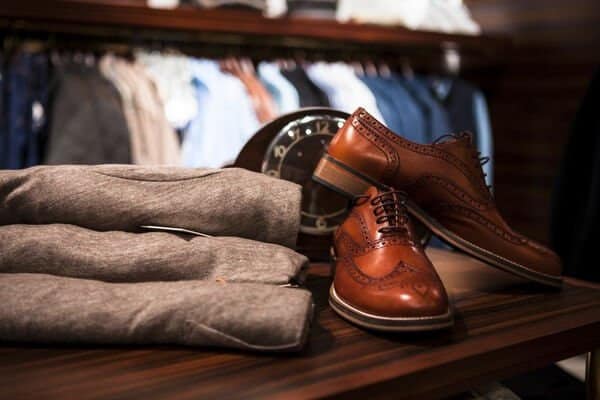 Personalization is the perennial characteristic of every season. Use it to your advantage. Figure out buying patterns and shopper interest based on past purchases. You can set up personalized pricing for customers; WooCommerce offers a Customer Specific Pricing plugin that allows you to set special discounts or offers for specific customers or groups. Highlight favorite products or item categories purchased in the past.
Take things a step further. Get creative by letting your customers create customized assortments of their choice.
#4 Introducing Visual Elements
Spring is a season of color. It symbolizes new beginnings, like the trees sprouting new foliage and flowers. So why should your online store be any different? Did you know that about 38% of people leave a website without bothering to understand what it's about if the interface is unattractive or unappealing?
This should be reason enough to ditch the old and bring in something new; more in keeping with the season you are promoting.
Update your WooCommerce theme to make it more cheery and colorful. If you want to go all-out, consider changing the layout or perhaps getting a new theme even!
Making Your WooCommerce Store Spring Ready
When you follow these tips and throw in two cents of your own, you can create a unique Spring-y experience for your customers this season. Just remember to do something different than last year, keep up with current trends, and then let the magic happen!

Latest posts by Editorial Staff
(see all)
Where Should We Send

Your WordPress Deals & Discounts?
Subscribe to Our Newsletter and Get Your First Deal Delivered Instant to Your Email Inbox.
Thank you for subscribing.
Something went wrong.