Name one type of websites that are thriving on the Internet right now, and I bet the most-agreed-with answer would be eCommerce websites! What can be a more profitable and more effective way of earning money if not an online shop? Sharing the same thinking, many business owners are making their presence online with the help from e-commerce themes.
If you are one of them (or planning to be one), you surely cannot miss out on XSHOP – an all-in-one WooCommerce solution for online businesses!
Whatever industries you wish to do business in, ranging from fashion for men, fashion for women, fashion for kids, etc. to shoes, jewelry, and accessories – XSHOP has just the right theme you need. Want to see some more magic it can make? Just keep your eyes on the screen and scroll!
XSHOP – A Great WooCommerce Theme for 2017
Launched with the aim of assisting customers in building the perfect online shop, XSHOP is undoubtedly a magical multipurpose WordPress eCommerce theme that cannot be missed. Highly recommended by a wide variety of experts and customers from the field, it gives customers the ability to smoothly create any type of online stores, including Single Product Shop or Multi-Product shop.
What is more, one BIG thing you should notice before carrying on is that XSHOP is the only item on Envato Marketplace that offers customers a 30-Day-Money-back Guarantee! Does it sound just great?
Now, let's take one quick look at what we can get from XSHOP:
10+ one-click unique themes await you!
XSHOP is an All-in-one eCommerce Solution with no monthly charge and guaranteed life-time updates.
No coding is needed, all you should know is how to drag and drop.
One-click demos make it easier than ever to build online stores.
WooCommerce plugin is integrated.
Product Size Chart is added, helping customers to choose a size that fits them best.
Want to save a favorite item for later purchase? Wishlist makes it possible for customers with such desire.
Action Notify lets you notify your customers once their important action is completed.
You can showcase your products with different layouts plus tooltips.
Narrowing down the searching results by filtering through the list is possible with Advance Filter.
The unique Side-card will slide once customers add a product.
Feel free to choose a menu from the simple yet elegant menu styles.
The 600+ Included Google Fonts will enable you to change the look and feel of your website anytime, anywhere.
XSHOP'S Main Features
In addition to all the marvelous features above, XSHOP is home to many more fantastic features you should know! However, since I cannot cover them all, down here is my selected few I want to introduce to you:
Top Plugins & Features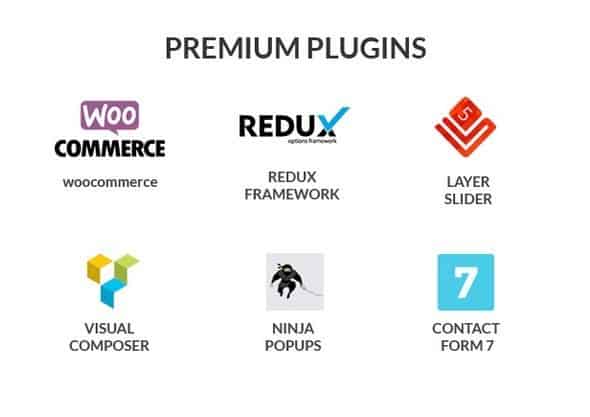 There are a lot of great plugins and features included in XSHOP to help you create the shop you have always yearned for. Among those, however, these 6 plugins definitely deserve the spotlight:
WooCommerce: Everyone knows that WooCommerce is one of the best shopping cart plugins. In addition to including everything you should need for an eCommerce website, it is highly customizable at no additional cost.
Redux Framework: This simple yet extensible plugin is launched in order to simplify the development cycle. Via offering a streamlined and extensible framework, Redux Framework helps developers save time by building stuff on them.
LayerSlider: This is a premium multi-purpose animation platform that contains sliders, image galleries, and slideshows, all of which have amazing effects. Using this plugin, you can also create landing pages, animated page blocks, or even a website.
Visual Composer: With Visual Composer, you can style your online shop all you want just by drag-and-drop! It's responsive templates and abundant customization options never fail to amaze customers.
Ninja Popups: Included in XSHOP, Ninja Popups is a customizable popups maker for WordPress websites. It helps create popups for your website no matter which types you want such as social follows, newsletter subscriptions, recommended items, and so much more.
Contact Form 7: It goes without saying that an eCommerce website is incomplete without a contact form plugin, and Contact Form 7 is perfect in this regard. It can manage multiple contact forms for you while allowing you to customize the form and the contents easily.
And those are not all they offer. Look at how much money you may save just by purchasing XSHOP. Only this factor alone is enough for me to continue reading this thread. I guess it works with you too!
10+ Outstanding Demos
You are always welcome to design your own shop with XSHOP. With its drag-and-drop page builder and its unlimited color schemes, it is just a matter of time and creation before you give birth to a wonderful online store. However, if you are too busy for that, these 10+ demos are here to help!
Honestly speaking, I have seen quite some crazy theme demos throughout my WordPress life, but XSHOP is absolutely on a new level of insanity! For the sake of beloved customers, they offer two types of demos.
The first one is the Multi-Product Shop, which is designed multi-category shops. Just as it is called, these themes allow you to display as many products here and there as you would like!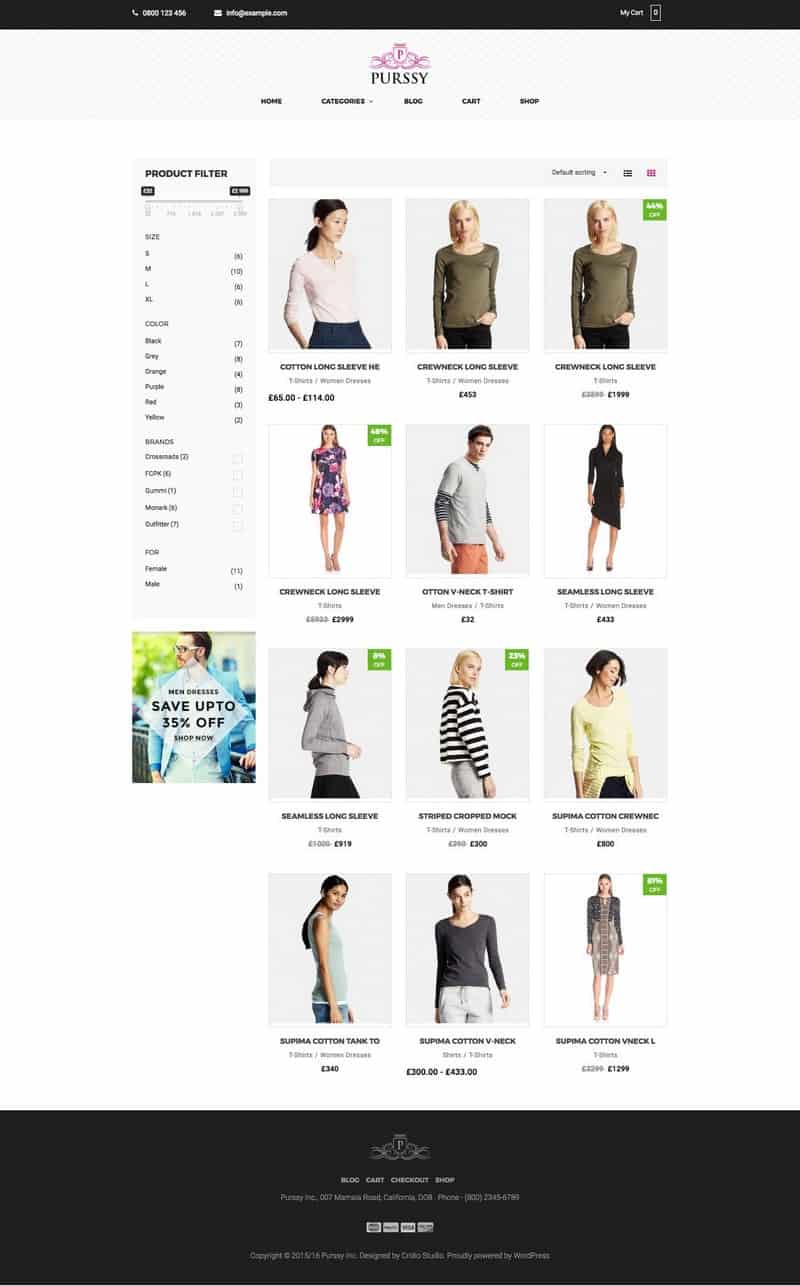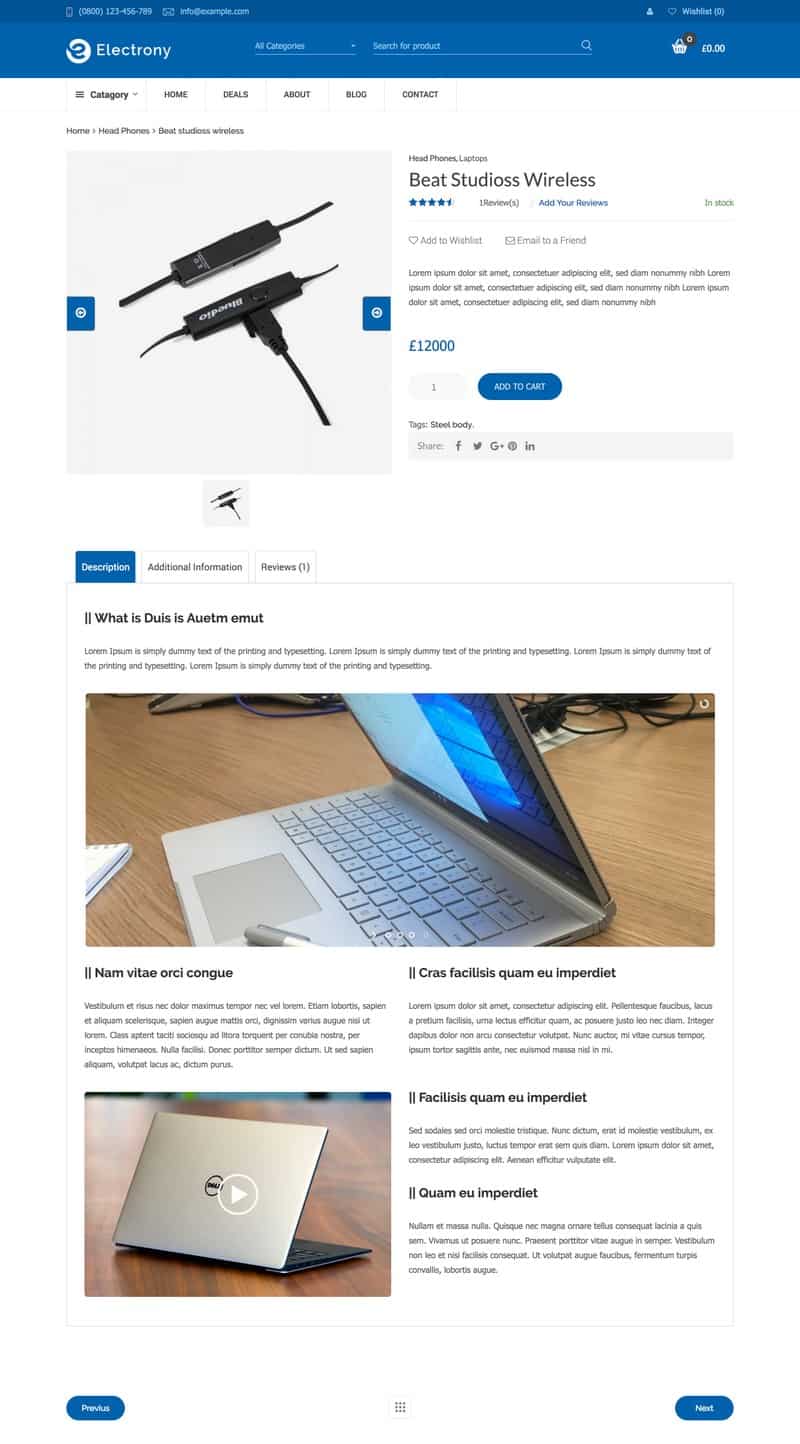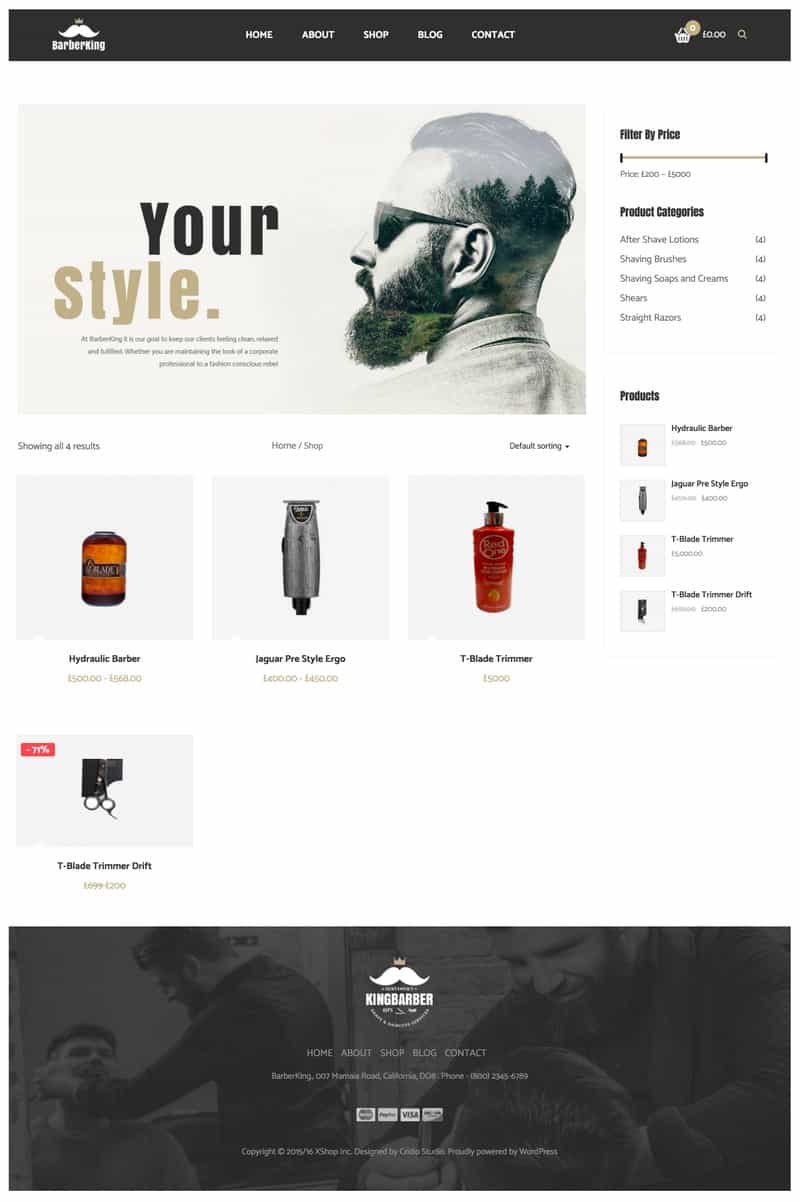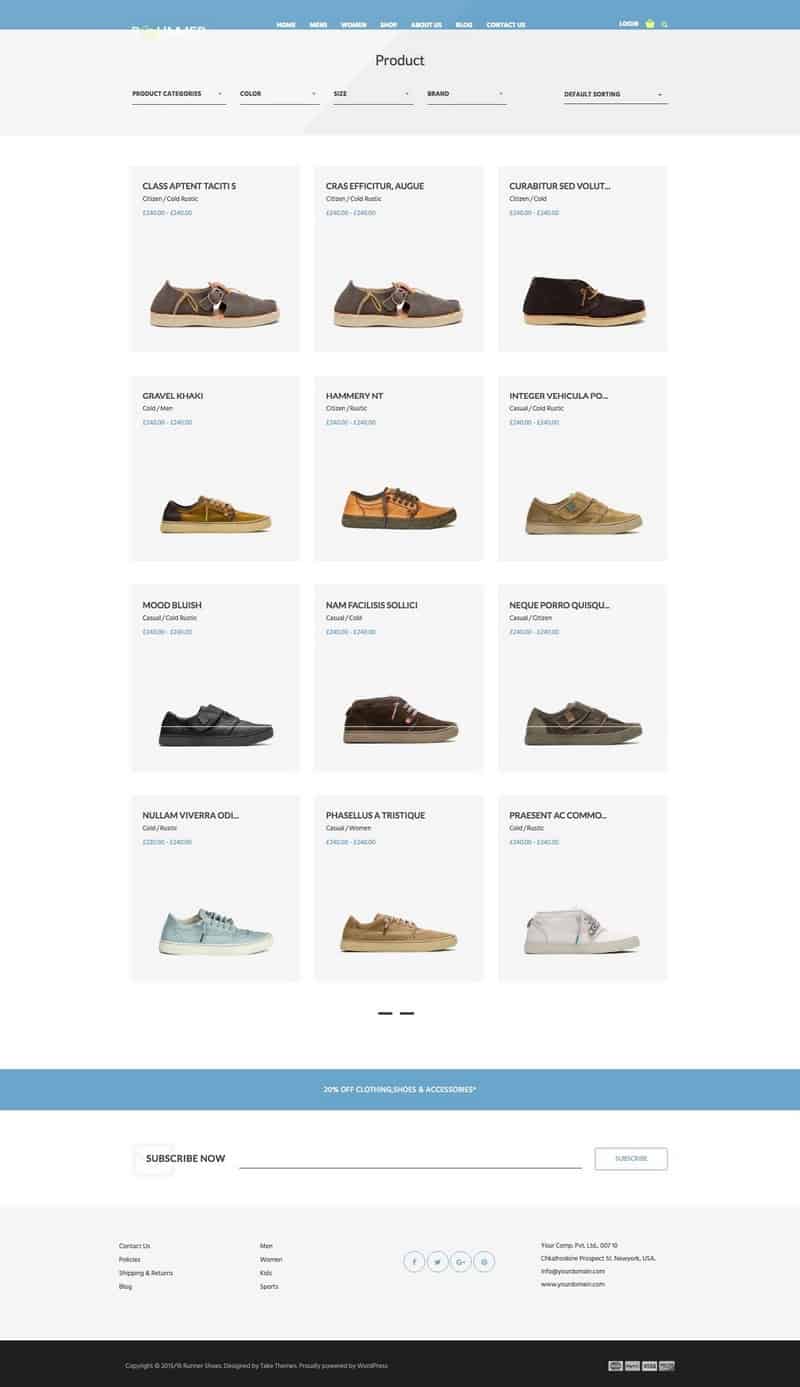 No matter what demo you choose, you can be certain that all best features are included in every theme.
Details Page Like a Real eCommerce Site
What is one best way to encourage customers to buy your products? One simple answer: Make your details page look and feel like a true eCommerce site! With all the necessary information and procedure visible there, customers are more likely to take the purchase procedure. In this way, your shop can not only minimize the time span between customers' purchases but can also gain more chances of selling products!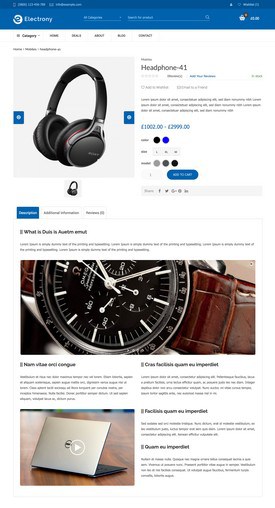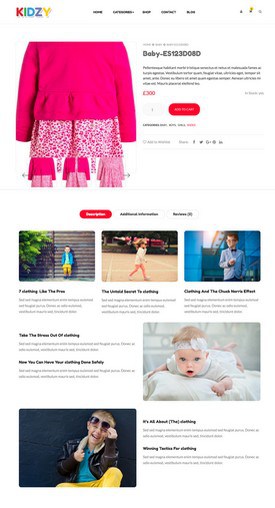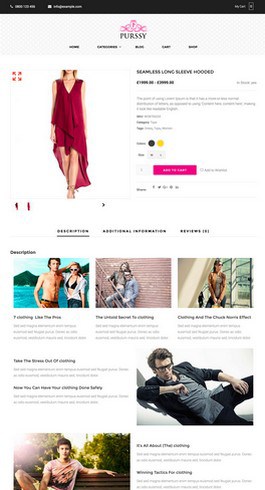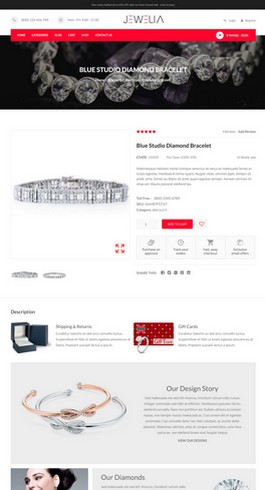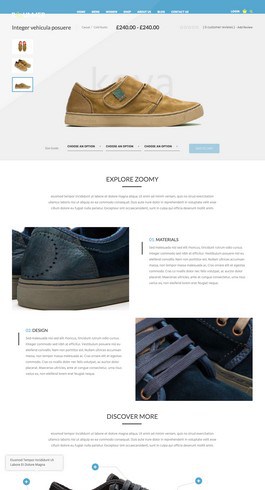 Second, we have the Single-Product Shop, the best choice for those who wish to specialize in one product only. Generally, these themes do a very good job of focusing on the product, hence increasing the chance of it being sold.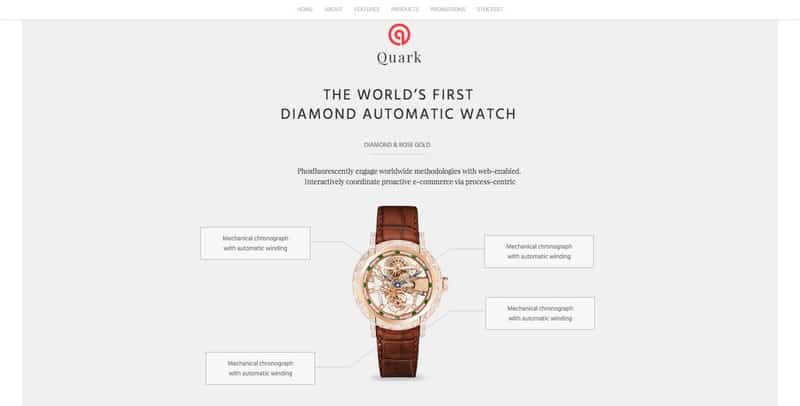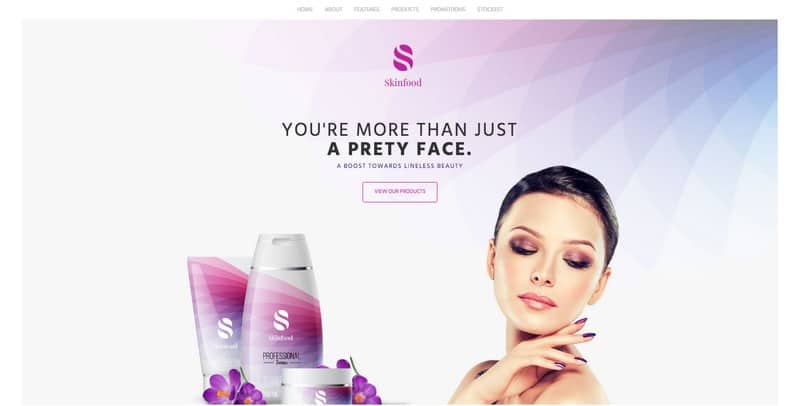 Genius Product Mapper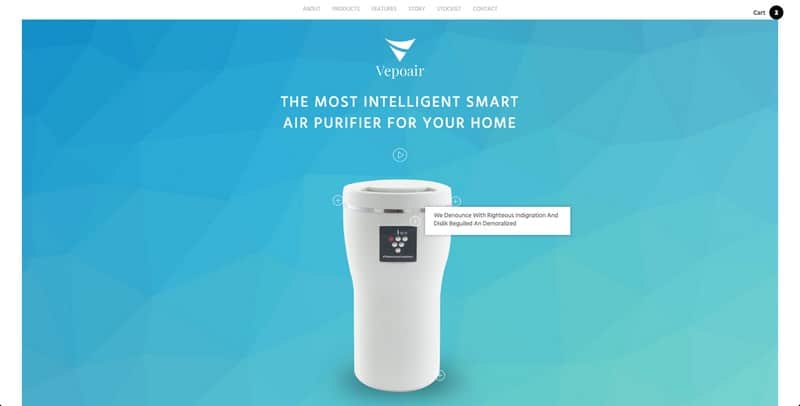 With just several simple touches on the backend, you can create a mapper for your product. This mapper serves as a manual or a quick introduction. When customers hover over your products, several introducing lines will appear based on what part they place their mouse on.
For example, if customers see a button and do not know what it is for, they can hover over it for information. Your job here is to make sure that you include all the necessary details customers may want to know.
Powerful Theme Options
With the aim of giving you as much control as possible, XSHOP provides you with so many powerful yet lightweight theme options.
With these theme options, you are able to change the theme settings into whatever that suits your website's purposes. The best part about it is you won't have to place any finger on theme files or code.
Detailed Quick View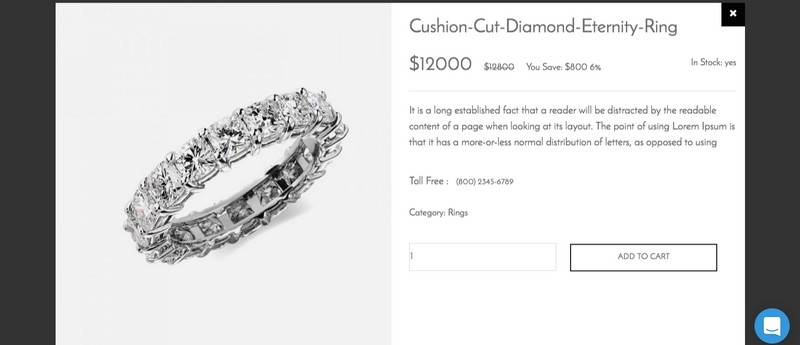 It sounds somehow contradict, but it is indeed a good contradiction. To be honest, I highly value the fact that XSHOP presents the quick view of their products so meticulously and gracefully. Called a quick view, yet in addition to providing some basic information, it also displays some kind of information that you would only get in the detailed product. Imagine how time-saving this is!
Try clicking the eye icon at the bottom of each product, you will see what I mean. For this feature, I grade an absolute 11 out of 10.
Quality Testing
What I find really special about XSHOP is the fact that its creator did make every effort to bring customers the best quality. Unlike many providers who give out claims without supporting evidence, the creator of XSHOP carried out a true quality test to back up their claim! To be specific, they have tested their themes on the most popular devices and fix all the emerging problems before launching them to the market.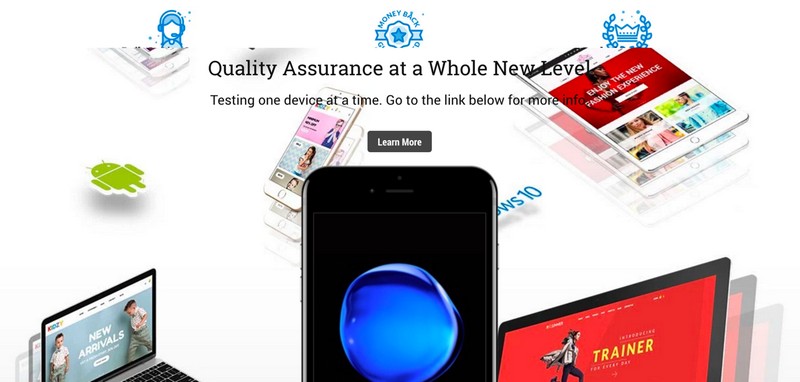 Final Thoughts
To conclude, XSHOP is in my opinion, is a piece of art, surely not that kind of inapplicable art we see in Haute Couture shows, but indeed a highly applied one. I believe there is not much to explain about my assumption since we have all seen how eye-satisfying and usable its themes are.
Pricing at just $59, not only does XSHOP give you the ability to create any type of store you want, it also gives you the best service for whatever theme you choose. Want a jewelry store with newsletter pop-ups? Go for it! Interested in a electronics store with a product mapper? Here you are! How about a bridal shop with a quick view of each bridal dress? You will get it!
If my words are still not convincing enough for you, you may want to see and experience it for yourself at its Live Demo!
Where Should We Send

Your WordPress Deals & Discounts?
Subscribe to Our Newsletter and Get Your First Deal Delivered Instant to Your Email Inbox.
Thank you for subscribing.
Something went wrong.