Another exciting week with WordPress? Lots of news from all corners of the world. For anyone visiting WP Newsify, I am happy to announce this week weekly WordPress recap. For all you WordPress geeks! Roll up your sleeves and check out all the tips, tricks and tutorials that have been published during the week. Furthermore, we have news and reviews to read, themes and plugins to test, podcasts to listen to and giveaways to participate in.
Let's check out some of the main headings included this week!
GoDaddy Acquires Sucuri! Who could have imagined this? Furthermore, GoDaddy announced the following statement in their article: Sucuri and GoDaddy team up to protect more websites. "GoDaddy helps get the sites live, and Sucuri helps protect them against any online threats. If you have a website, Sucuri's suite of tools can help you respond to hacks when they occur, and virtually patch existing vulnerabilities." What do you think about the GoDaddy purchase of Sucuri?
WordCamp London 2017 took place over the weekend of 18-19 March and Claire Brotherton has picked six of here favorite presentation that made the most impact from the WordCamp in London. WordCamps which annually takes place in different locations and countries is great to participate in and are attended by people ranging from blogging newbies to professional WordPress developers and consultants. An excellent opportunity to meet like-minded people. Have you participated in any WordCamp?
Here is our Weekly WordPress Recap: GoDaddy Acquires Sucuri, WordCamp London 2017 & PressShack Forks Edit Flow
WordPress News
Sucuri and GoDaddy team up to protect more websites: "GoDaddy announced it has entered into an agreement to purchase Sucuri." It is an interesting agreement that sounds quite interesting for Go Daddy clients.
WordCamp London 2017 Reviewed – The Best Bits: WordCamp London 2017 took place over the weekend of 18-19 March, with a contributor day on Friday 17th. As ever, the organizing team, speakers, volunteers, and sponsors worked tirelessly to make it an extra special time. Claire Brotherton has picked out six of her favorite presentations over the weekend.
PressShack Forks Edit Flow to Create PublishPress, Aims to Improve Multi-User Editorial Workflow in WordPress: The PressShack creators saw an opportunity to fork the Edit Flow plugin and sell commercial support and add-ons. PublishPress is now available on WordPress.org with a seamless migration for Edit Flow users.
Adding Images to WordPress Sidebars Is About to Get a Lot Easier: Nearly two years ago, Mel Choyce opened a ticket on WordPress Trac proposing that a media widget be added to core. This widget would allow users to easily add images to sidebars.
WordPress Theme Review Team Making Progress on Clearing Out 1,000+ Review Backlog: The WordPress Theme Review Team (TRT) has turned a corner and is approaching a major milestone of getting the review queue under 100 themes.
Help Jesse Petersen and His Family by Donating to His Medical Leave Fund: Jesse Petersen, a longtime member of the WordPress community and founder of Genesis The.me, needs our help. Petersen is battling Cystic Fibrosis and earlier this year after visiting a clinic discovered that his lung function was at 22%.
WordPress Resources: Tips & Tricks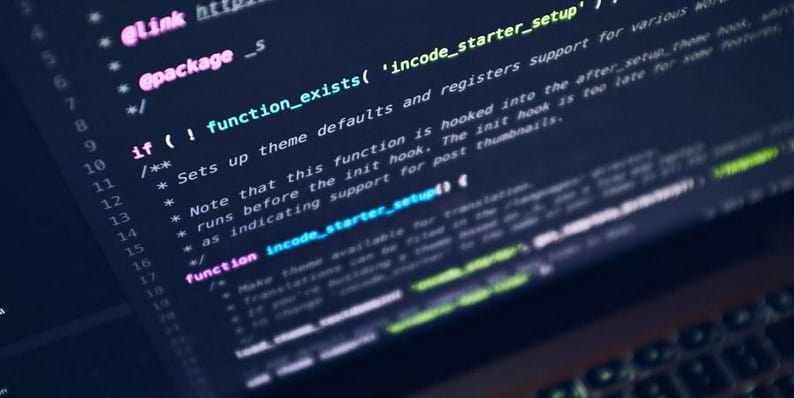 How To Speed Up Your Slow WordPress Website [Part 2]: In the first part, we talked out how certain WordPress sites structure can cause long page load times etc. In this part, the author goes into some more "hard-core" techniques of page speed increase.
15 Best Facebook Groups for WordPress Bloggers to Join: Here are fifteen great Facebook groups to join if you are a blogger using WordPress, whether you are just starting out or looking to grow your successful blog even further.
3 Ways to Discover Which WordPress Themes and Plugins Your Favorite Sites Use: In this article, we'll recommend a selection of tools for discovering which themes and plugins your favorite sites utilize, and show you how each one works.
10 Creative Ways to Improve Time on Site for Your WordPress Website: In this article, we will show you effective strategies to keep visitors on your website. You will learn how to keep them engaged so they stick around and you have more opportunity to convert them from chance visitors to raving fans.
WordPress.com vs WordPress.org – What's the Difference and Which to Choose?: When starting out with WordPress, most folk soon learn that, confusingly, there's two different official WordPress websites: WordPress.com and WordPress.org.
WordPress Tutorials
How to Migrate WordPress Site to a New Web Host: Do It Manually or Use a Plugin: There are plenty of companies that can host your WordPress website. Choosing the best one for you blog can be a daunting task.
How to Merge Two WordPress Sites Without Causing Errors: If you are running multiple blogs at the same time, there are some cases that you may want to merge two WordPress sites or more into one.
How To Integrate WordPress Blog In Magento: Integrating a WordPress blog in Magento store is perhaps the best thing to do for your business. You can integrate a WordPress blog in Magento using a module like FishPig Magento WordPress Integration.
How to Set up Facebook Pixel and WordPress for a Winning Sales Funnel: The pixel is a simple line of code that you stick on your website to track how people interact with your content. You can then use the tracking information to advertise to very specific subsets of your visitors.
How to Create an Image Gallery in WordPress: An image gallery can enhance a website and you should know how to create a working gallery. This article gives you precious hints in this respect. It is a good lecture for both advanced and amateur WordPress users.
WordPress Themes & Plugins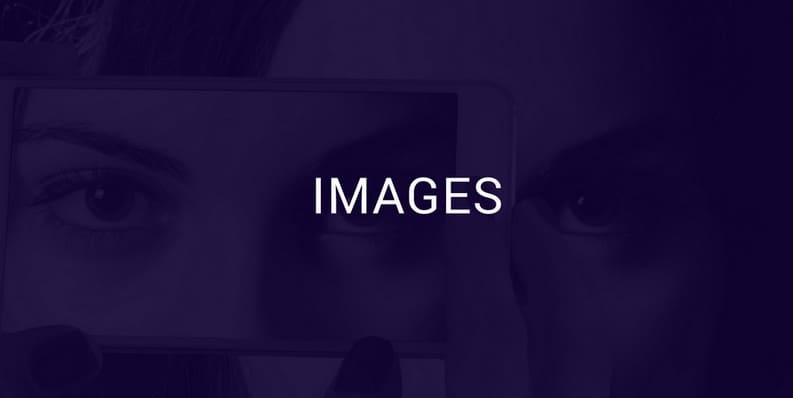 Spending Too Much Time Editing Images? Increase Productivity with a WordPress Image Editor Plugin: Whether you're a photographer or simply have a website that utilizes images, there are some awesome image editor plugins available that will make sure that your images look as beautiful as you want them to.
6 Quick Steps Towards a Professional & Personalized Under Construction Page: The free Under Construction Page plugin really proved itself as the best maintenance mode plugin for WordPress. Instead of manually creating a maintenance page, the plugin will do it for you in just six quick steps.
Foxhound Is the First REST API Powered Theme on WordPress.org: Foxhound made its debut on WordPress.org yesterday. The React-based theme is the first in the directory to use the REST API endpoints included in WordPress 4.7.
8 Fantastic Plugins & Services to Monitor Server Uptime and Website Performance: Without any further ado, let's see some of the best plugins and services to monitor server uptime and website performance in WordPress.
Plugins That Help To Manage a WordPress Multisite: In this post, we'll find out more about plugins that help in the day-to-day management of a multisite. These plugins not only make it easier to setup a multisite, they also help with the management of multi-sites.
WordPress Product Reviews
XSHOP Review: A Stunning WooCommerce Theme for Online Stores: Whatever industries you wish to do business in, ranging from fashion for men, fashion for women, fashion for kids, etc. to shoes, jewelry, and accessories – XSHOP has just the right theme you need.
TheMotion Theme Review – Should Vloggers use it?: In this review, we're focusing on TheMotion WordPress theme and whether it's a good idea to use it for your video blogging site.
StudioPress Sites Review: Everything You Need to Launch Your Own Website!: An all-new service from StudioPress, StudioPress Sites is essentially a website hosting service that aims to make creating and managing your own WordPress-powered website altogether easier!
MyThemeShop Membership Review: MyThemeShop has managed to make a name in the WordPress development niche and as you are already aware, it is very popular.
WP Event Manager Plugin Review: A Robust Event Management Site Builder for WordPress: With the power of WordPress and WP Event Manager you can set up an event management site without having to write every feature of it yourself. Let's learn more about this plugin in our review.
WordPress Podcasts
WP-Tonic Saturday Show – Our Biggest Mistakes With WordPress: This week we look at our most memorable WordPress mistakes! This Weeks WordPress Expert Panel: Sallie Goetsch, Jackie D'Elia, Lee Jackson, John Locke and Jonathan Denwood.
WordPress Plugins A-Z #299 Timestamps, One to One Communication in WooCommerce: In Episode 299 the talk is about plugins for Free Shipping Threshold Notifications, Timestamps, One to One Communication in WooCommerce, Plugin Notes etc.
EP227 – The WordPress Plugin Directory: This week on WPwatercooler we'll be discussing the WordPress Plugin Directory. On this episode: Steve Zehngut,  Jason Tucker, Sarah Wefald, George Stephanis & Russell Aaron.
Episode 28: Daniel Bachhuber and WP-CLI: In this episode, the talk is about development tools and using WP CLI, automated testing, and the future of WP-CLI and Open Source.
WPblab EP67 – Learning WordPress Development with WPShout: This week on WPblab we'll be speaking with WPShout about learning to do WordPress development. If you are looking to be a WordPress developer this should be the perfect episode for you.
WordPress Interviews
Joomla VS WordPress – Which Is The Best for Your Ecommerce Site? – An Interview with David Attard: In order to drill down on the differences between Joomla and WordPress and why you would choose one over the other, we contacted David Attard, blogger extraordinaire and owner of Dart Creations.
Kinsta Kingpin: Interview with Cody Landefeld: Interview with Cody Landefeld of Mode Effect, a WooCommerce and WordPress dev agency which builds solutions for e-commerce and enterprise.
A quick interview with Shawn Hesketh (WP101): Shawn Hesketh, the creator of the WordPress 101 video tutorial series for beginners. Before he launched WP101.com, he was a freelance designer for 26 years, creating identity systems and branding strategies for clients in the Houston area.
WordPress Giveaways
Giveaway: 1 of 3 StackPress Hosting Basic Plans is Up for Grabs: With this giveaway, you have a chance to Win 1 of 3 Basic Stack Plans for 1 year worth $168! ($14 per month).
Ending Notes
Thanks, Daniel Pintilie for helping to compile this week's Weekly Recap WordPress.
In conclusion! Yet another exciting week in the WordPress community! I really hope you have a wonderful weekend. If you have some time over you can make use of the tips in our WordPress weekly recap post. Please let me know about all WordPress stuff you come across so we can add them to our next roundup.
Where Should We Send

Your WordPress Deals & Discounts?
Subscribe to Our Newsletter and Get Your First Deal Delivered Instant to Your Email Inbox.
Thank you for subscribing.
Something went wrong.