There are several ways to make money online, but one of the best and easiest is to run an online store. It is one of the proven ways to introduce your products to a large number of people at the same time.
eCommerce stores have so many advantages over physical stores, but as a beginner, how and where do you start from if you have little or no knowledge on building websites, selling your products, shipping, tracking, and customer order fulfillment.
How to Set Up and Run an Online Store Using WooCommerce and StorePep
Oh well, this might sound overwhelming but not to worry, this article explains how to set up your store using WooCommerce, and ship and deliver your products using StorePep (StorePep is your one-stop solution for all your logistics needs).
I must say that setting up your store and customer fulfillment would be quite easy if you follow through the steps in this article. Firstly:
Get a Domain Name and Web Hosting
To create your desired online store using WooCommerce, you are going to need a domain name and a web hosting platform.  A domain name is your store's unique web address. Example www.thenameyouchose.com while the web hosting platform helps you store your website for those who want to visit it. Try to pick a domain name that is simple, clear and easy to remember.
There are many domains and web hosting providers that are good and reliable. You can try Bluehost, Hostgator, GoDaddy. Or better still, you can do a small research on the different service providers. Their prices, customer service responsiveness, uptime, online help/forums, security and lots more to aid your buying decision. After purchasing the service of your choice, it's time to install WordPress.
Install WordPress and WooCommerce
Install WordPress on your hosted account. You are probably thinking… why WordPress? Well, WordPress is a free open-source content management system. It is flexible, customizable, and beginner-friendly. You can build almost any kind of website on WordPress. More so, WordPress has a wide variety of themes, plugins, and tools which you can use to customize your site.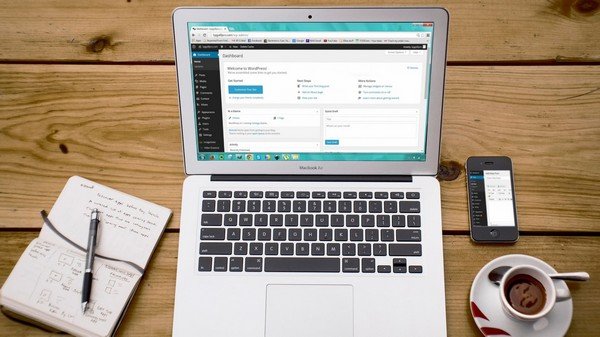 WooCommerce is the eCommerce plugin solution for your online store needs. Once installed, it adds all the useful eCommerce functions to your online stores, like the checkout options, product pages, payment systems, and more. Because of its numerous options and useful settings. You will find it easy to tweak your store to meet your specific needs. The essential store pages you need to create include:
Shop: where your products are displayed.
Cart: where customers make adjustments to their orders before proceeding to checkout.
Checkout: customers make their choice of shipping/ delivery methods and make payment for their orders.
My Account: where customers sign up, create an account and have a profile where they can view all their activities on your store and manage their details.
Understand Sales Tax and Discounts
The WooCommerce tax module is quite simple for every beginner. Your taxes are based on your store location and legal obligations of your store base. Do you want to keep your taxes inclusive or exclusive? If you decide on exclusive taxes, your product prices will be exclusive of tax. Tax only becomes an additional price component during the checkout process.
You can also define discount prices for each product, duration of the discount, i.e., the start and end date of a discount. So during the specific period, users can order or buy the product at a discounted price.
Payment Method
WooCommerce avails you a lot of online payment options and flexibility when it comes to online store payment plans. After all, what is an online store without the ability to accept online payments? You can choose Paypal, Stripe, Checkout Process for discount coupons and customer checkouts, Cash on delivery, and many more.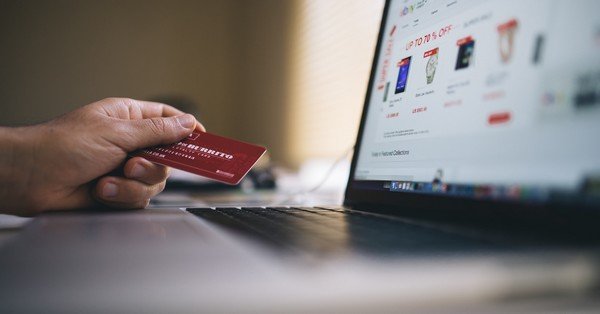 The most popular online payments are PayPal and Stripe. It is important that your site is integrated with both. However, when choosing a payment gateway, choose:
The one with 100% security to ensure secure payment processing.
The convenient gateway that operates in your location.
The one whose processing fee works for you.
A payment gateway that allows you to sell products recurrently.
Adding Your Products
Now, your online store is almost ready. You need to add up products and this process has been simplified with WooCommerce. Go to your dashboard to start uploading products on the site:
Add your product name.
The product description: Here you can write as much text as you want about the product. And because of the flexibility of WordPress, you can add images, videos, headings… just about anything you feel like.
Central Product data section: Here, you can set the kind of product you are adding. Under this section, there are tabs to input the various parameters of the product. You have:
– General: This is to set the pricing and taxes of the product.
– Inventory: Manage your different stock levels.
– Shipping: Set the dimensions, weight, and cost of shipping.
– Linked Products: This section is used to upsells, for example, "Customers who bought this also bought…"
– Attributes of the product: Customize the attributes of your products. For instance, if you sell tops, you can set alternate colors of the top here.
– Advanced: Any additional settings.
– Short description: This is like a product summary text on the product page.
– Product categories: Here, similar products are grouped together.
– Products tags: This is a way to help organize your products.
– Product image: The main image of your product.
– Product gallery: Here, you can add more images to the same product to showcase the beauty of the product.
Use this process to upload all the products you wish to sell.
Choose Your Theme
You have uploaded your products, and your online store is set, you are ready to start selling. Before you start selling, you need to choose a theme that works for you and your brand. The default WooCommerce theme called the Storefront works just great, and it is free. It is enough to get you started, or you may want to go with any other WooCommerce optimized theme. Whichever you decide on, ensure that the individual store pages look great on it. Ensure that:
Your store's design is simple and clear.
The center content (image) needs to be attractive; it should capture your visitor's attention at a glance.
Your store is responsive and optimized for mobile devices as most people own smartphones and would lively visit your site via their smartphones. If they have a frustrating experience, they are likely not to come back.
Your store should be easy to navigate.
Avoid clutter and incorporate your brand throughout your online store. Use your brand's elements like the logo, slogan, font, color, and so on.
Orders, Sales, and Shipping
When a customer places an order. WooCommerce reduces the inventory, accepts payment and updates the order status. You can view orders placed by customers on your dashboard. Every order is characterized by a unique order id, alongside details of the order and order status.
Shipping and Order Fulfillment
The process of storing inventory, processing orders, and delivering goods to customers is known as shipping and order fulfillment. Your ecommerce business thrives as a result of your shipping and order fulfillment process – how fast do your customers receive their products? How affordable are your carriers? How do customers track their orders in transit? Answering these questions is very key to your online store business success.
Order fulfillment refers to all of the activities that involve shipping your products to customers. This starts with receiving the products, sorting, and shelving inventories for efficient picking and shipping. As your customers continue to visit your online store and order your products. These products are picked, checked for accuracy, correctly packed, and labeled for shipping.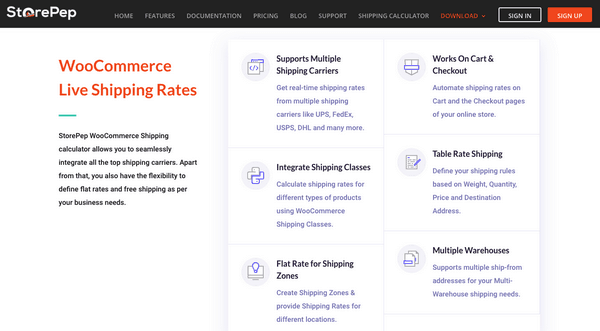 For a newbie, this process can be time-consuming, overwhelming and labor-intensive. Guess what… there is absolutely no need to do it alone. You can integrate StorePep into your ecommerce platform. Furthermore, StorePep is your one-stop solution for all your shipping needs. How does StorePep work?
When a customer orders a product, it is submitted to StorePep automatically through our Order Entry API. Our responsibility is to ensure your product gets to your customer timely and safely so that you can concentrate on other aspects of your business vying for your attention.
StorePep helps you to proactively track your orders by pulling order confirmation and information related to shipments and this includes partial fulfillment.
StorePep helps your customers obtain real-time shipping rates during checkout based on the cheapest and most cost-effective combination of warehousing, packaging and available carriers.
Generate printing labels, track customers orders during transit. Get notifications on order status, and automatically update order status if completed.
The engine of a successful ecommerce store is timely and accurate shipping and order fulfillment. This helps your business to stay ahead in the competitive world of ecommerce.
If you follow through with these steps above. You are fully set and prepared to start selling. With the availability of Content Management Systems and ecommerce platforms, creating your ecommerce site just became easier. Having the knowledge of a programmer or being a computer expert to achieve this is no longer necessary. You can do it yourself! And always remember to stick with what works for you.
Latest posts by Devesh Rajarshi
(see all)
Where Should We Send

Your WordPress Deals & Discounts?
Subscribe to Our Newsletter and Get Your First Deal Delivered Instant to Your Email Inbox.
Thank you for subscribing.
Something went wrong.