WordPress is undoubtedly the best CMS out there. It is easy to use, universal and free. However, if you think that its sole purpose is to used to create a website, you are wrong. It has multiple use case and can be used by teams as a management tool.
The freedom of choice and functionality comes from the fact that it has an amazing ecosystem surrounding it. Your business can utilize WordPress as a project management application thanks to the available plugins and themes. For example, if you are heavily invested in WordPress, you would not like another project management team as it will only increase the number of tools that you have to manage.
The advantage of using fewer applications is always better as it will improve the team's productivity. Also, keeping all the things in the same place means more organized behavior and better results. In short, you can manage your team using WordPress. If you are looking to build a blog and then manage a team, you will find WordPress the most appropriate CMS out there.
5 Team Management Tips
In this article, we will list the five management tips that will help business owners and manager to build a great team with WordPress. So, without any delay, let's get started.
Using the Right Plugins
Managing a team is no small task. It requires careful planning and execution. When it comes to WordPress, most of the time, you have to manage your team to ensure the content plan moves without any problem. You don't want your team to miss an important deadline or worse publish an article without the editor looking into it. All of these will only make you regret your decision.
To make sure that none of the problems happen, you need to install WordPress plugins that aim to give you tools for easy team management and handling. Let's list some of the popular plugins that you can use to build a great team.

Edit Flow is a simple to use plugin that is beneficial for managing editorial workflow. It is a complete package and let everyone take part in the editorial process. For example, authors can simply pitch new topic ideas to the editors. Editors, on the other hand, can assign topics and easily manage other editorial tasks.

WP Project Manager is free to use WordPress plugin that provides the set of right tools for project management. With this plugin, you can create new projects, assign them to team members and let team members communicate through the tool. It also comes with to-do list and progress bar. The free version is limited. However, if you like it, you should go for the PRO version.

This plugin is fairly new compared to other listed plugins. It made it to the list because it offers a great feature for a free project management plugin. You can use the plugin for project management, and let your clients track the project progress from the front-end of the website. The key features that the plugin offers are milestone creation, project discussion thread, custom status and so on. You can also try out the demo to get a better understanding.
Define Proper Roles for Your Team Members
As a leader, you need to understand the roles of your team members and implement in WordPress. All the roles have different permission. For example, a contributor cannot simply come and delete or edit posts or other settings in WordPress backend. Whereas, an author can add, edit or even delete posts. The editor, in comparison, has more control whereas the administrator can control every aspect of the website including adding new users.
To add new users, you need to go to "Users" in your Dashboard and click on "Add New."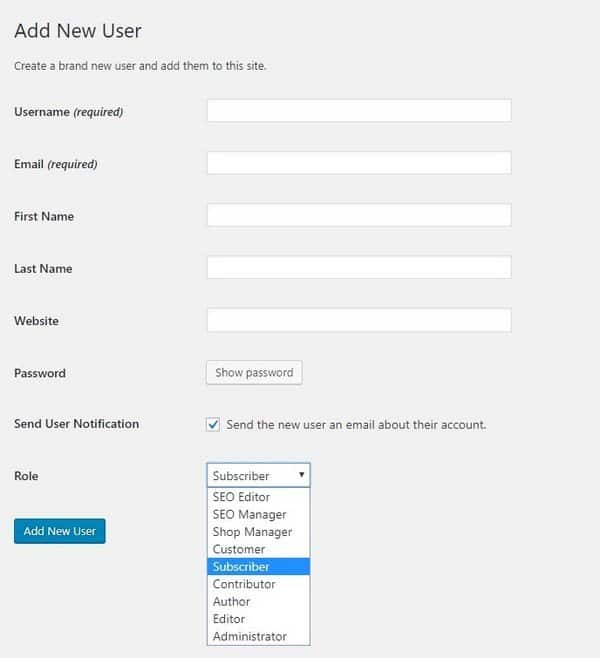 The roles can also be modified with permission. You can also edit new roles. All you need to do is use role editor plugins. Two of the plugins that we recommend are User Role Editor and WPFront User Role Editor.
Ask for Team Feedback
Team feedback is important when it comes to building a great team. For a leader, it is important to know what the team members think of the management tools that you used on WordPress. Keeping a proper communication channel will do wonders, and will let you better customize your dashboard according to your team needs.
WordPress Dashboard Customization
WordPress dashboard provides tons of opportunities for a business. The dashboard is like a clear canvas. All you need to do is make the most out of it. Yes, you can add new widgets, remove old ones and even allow some widgets to only show to some specific roles. Editing a WordPress dashboard is not an easy task. However, there are plenty of guides and plugins that you can use to make it happen. You can also select website and page builders that let you customize the dashboard to a certain extent.
Create Team Page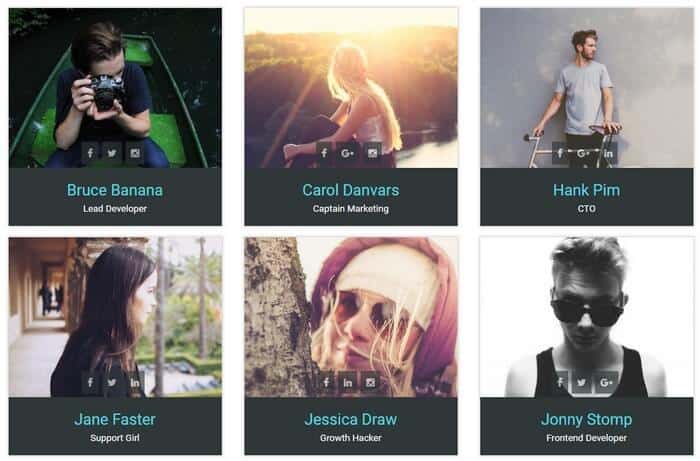 Creating a team page can be the least of the worries for a business or a team manager. However, acknowledging your team members by putting them on team page can have multiple benefits including boost morale, trust and so on. If you are not sure where to get started, we suggest to try out Team Pro and Heroes Assemble. Both the plugins are amazing when it comes to building team members page.
Final Thoughts
Building a great team is not easy. It requires careful planning and proper execution. When it comes to WordPress, you will not be disappointed as a team leader on what it has to offer. We listed the 5 management tips that you can use in conjunction with WordPress to build great teams. The list is in no way complete, and you might want to utilize more tricks, plugins, and techniques to build your team. As a business, your goal is to create the synergy and WordPress can let you do so.
So, which team management plugin you are going to start with? Comment below and let us know.

Latest posts by Kiera Hayes
(see all)
Where Should We Send

Your WordPress Deals & Discounts?
Subscribe to Our Newsletter and Get Your First Deal Delivered Instant to Your Email Inbox.
Thank you for subscribing.
Something went wrong.