If you want to grow your business, then selling services online can be a brilliant way to do so. Ecommerce is a powerful option to develop a global audience for your products and services and allows you to grow more with new customers every day.
Selling online is also beneficial as it helps you to reach new market places, new opportunities, and new clients in a much easier and faster way. With the help of a platform like WordPress, you can easily create your own success strategy to increase your revenue, broaden your audience, and sell your service in a much easier and flexible manner.
Why Sell Services Online?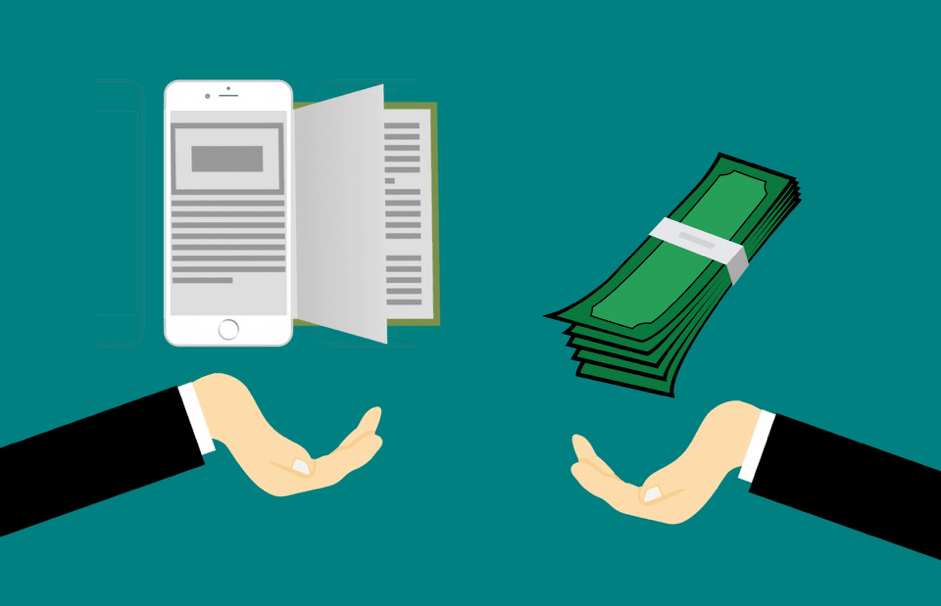 Selling services online works in multiple ways. It not only gives you a platform to showcase your products to interested customers but also allows you to reach more people than ever before.
With an online store to sell services, you can increase genuine clients by promoting it on various social channels. This, in turn, will bring more clients to you, thus boosting your sales. Furthermore, a service selling website can also let your customers shop your services anytime and anywhere from their mobile phone, tablet, or computer. It builds your reputation online and helps you in targeting customers that you previously couldn't due to limited reach.
Use WordPress To Sell Your Services Online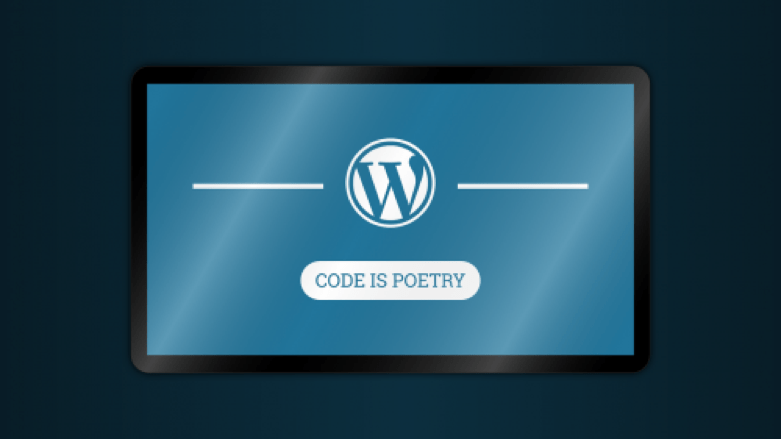 When it comes to selling services online, using WordPress can be an ideal option for you. This is because WordPress is a very flexible CMS that allows you to create any niche website with the power of WordPress themes and plugins. There are many possible benefits of WordPress when it comes to creating a service selling website with WordPress. These include:
Free And Open-Source
While you will require to pay for some plugins depending on your need, the core WordPress platform is free. It is also open-source, which means it is publicly available for anyone to be modified.
Well-Supported
With WordPress, you never require to worry about any issue you face, as you can find the answer to all your queries on WordPress support forums and documentation.
Great Design
WordPress is an incredible platform when it comes to designing your website as it offers various highly functional themes that you can use to design your website just like you desire.
Great Functionality
To let you extend the functionality of your website, WordPress comes with multiple plugins that integrate easily with the platform and offer you service selling features. For example, using the WooCommerce plugin, you can easily sell products from your website.
Regular Way To Sell Services Via WordPress
This option is basically the easiest option to sell services from your WordPress website, but it does not consider any eCommerce aspect in it. With the help of this method, you can sell services online, but the payment can be received outside of your website.
This method allows you to list all your services on your website and allow your customers to contact you via a contact form.  The customer goes through service and completes the given contact form with the requirements. When they submit the form, the vendor receives an email with the information and performs service and receives payment offline once a vendor contacts him.
This method is approachable but not very beneficial as it does not offer various necessary features to sell services online. These include:
In a regular method, the service is not displayed in an effective manner. There will be no extended features such as multiple pricing, offering quotes, customer testimonials, etc.
Since there is only one contact form for services, it becomes difficult for vendors to ask any requirement question about the service in real-time, which in turn results in stacked up email threads.
A vendor is also not able to get real-time reviews for the services he has performed.
There is also no feature for project revision, as there is no way of communication between both parties. A dissatisfied customer will not be able to contact the vendor immediately due to such a lack of a conversation channel.
This way can be considered as easy and simple but not very much feasible as it lacks in many aspects. Another great way to sell online is with the help of plugins like WooCommerce and Easy Digital Downloads. Both these plugins include the eCommerce aspect and offer various features such as payment integration, product listing, order management, and a lot more in one place.
Selling Services Via Your WordPress WooCommerce Store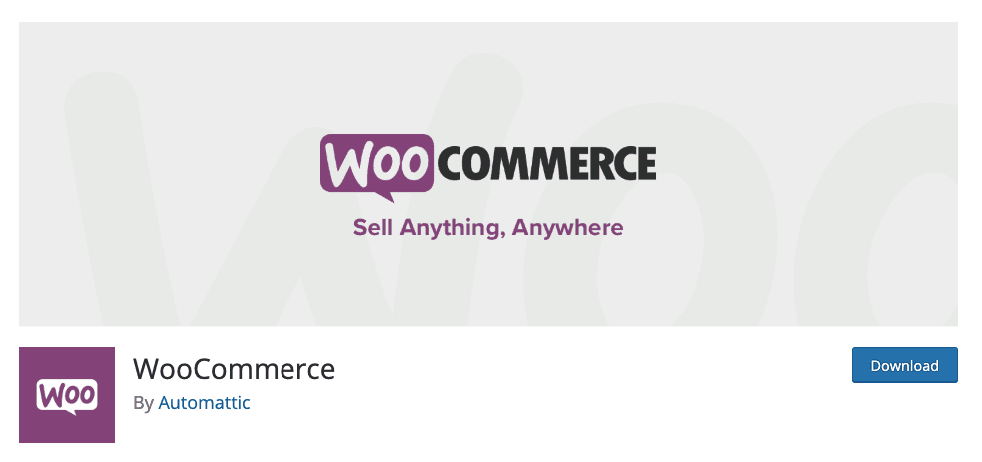 When it comes to selling services from your WordPress website, one plugin that will always save you is WooCommerce. This plugin allows you to create an online store with WordPress to sell different types of products, such as physical and virtual products. The core WooCommerce is free with many features like selling products, managing products, and receiving payments using various payment gateways.
However, WooCommerce is only limited to selling physical and virtual products. Though you can sell services using this plugin, it will not offer all the extended features that you require to sell services online.
To overcome this, you can use the WooCommerce dedicated add-on called Woo Sell Services.
This add-on offers a variety of features to help you effectively sell services from your WooCommerce store and increase your sales.
About Woo Sell Services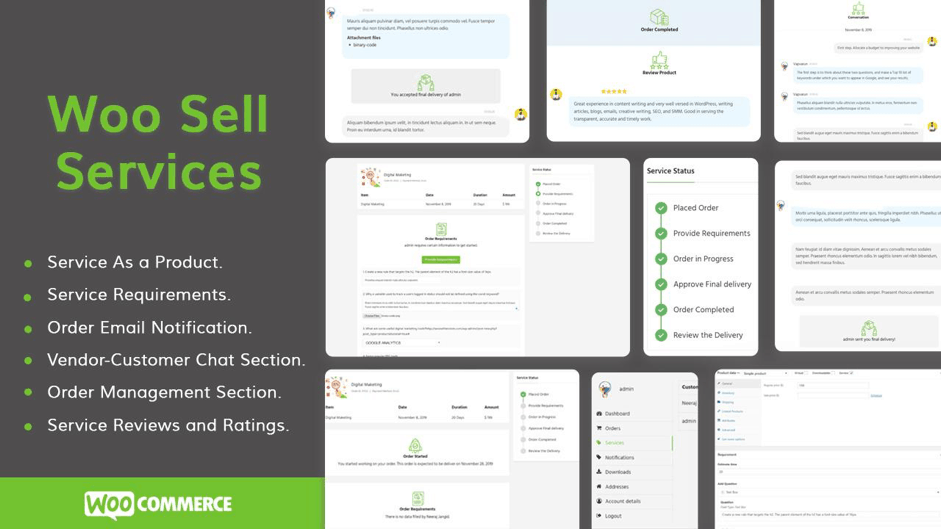 Woo Sell Services is a dedicated extension that allows you to sell services with WooCommerce. This plugin creates a new product type called Services, which allows a vendor to add a service just like a product is sold.
It also allows a vendor to add requirements that he needs his customer to fulfill for an order to start. For example, if a vendor has to sell logo designing services, he will require information regarding the brand, which he can ask via the requirement section offered by the plugin.
Moreover, Woo Sell Services offers a dedicated conversation channel for vendors and customers where they can communicate with each other in real-time. Other useful features of this plugin include:
Adding Reviews For services purchased and sold
Manage Services section for vendors and customers to manage every single order individually.
Service status widget to display each service status.
Email Triggers And Live Notifications.
This plugin is easy to use, and if you have a WooCommerce store, you can simply use it to extend your store functionality.
Selling Services Via Your WordPress EDD Store
Another incredible WordPress plugin that allows you to sell digital products via WordPress is Easy Digital Downloads plugins. With this plugin, you can sell digital products which can be downloaded, such as music files, audio files, video file, WordPress plugins, PDF files, and more. This plugin is also a free plugin, but to extend its functionality to sell digital services online, you will be required to use a dedicated EDD add-on called EDD Sell Services.
About EDD Sell Services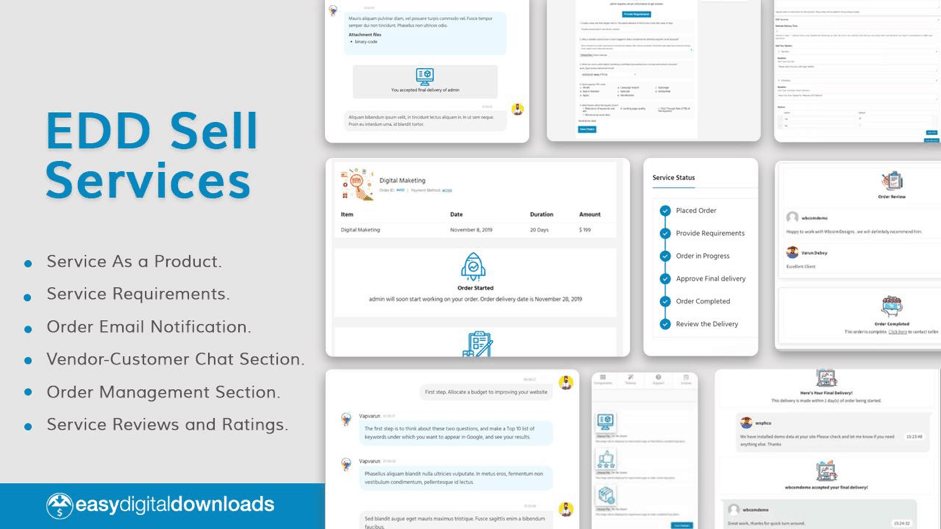 EDD Sell Services is a dedicated add-on for Easy Digital Downloads plugin and allows you to sell services with your EDD digital store. This plugin adds a service tab on your EDD product page, which, when selected, allows you to add a service just like an EDD product.
It also lets a vendor add questions, and he wishes to ask regarding the service being sold.
EDD Sell Services offers features for both vendors and customers. It provides a dedicated conversation channel where customers and vendors can communicate with each other in real-time. It also adds a "Service" section which, once selected, will allow a vendor to add his services just like a product.
Furthermore, this plugin allows vendors and customers to manage their orders separately via a service management page easily.
Other essential features of this add-on include:
Allows vendors and customers to add ratings and reviews for each other.
Enables Email Triggers for both the parties once the order
Service Status widget to display the status of each service.
Thus, EDD Sell Services is a great plugin to help you get started with selling services on your EDD Store. It offers amazing integration with EDD and is a lot easy to set up and configure.
Ready To Sell Services Online?
If you already have a WooCommerce or EDD store, all you need to do is install and activate these add-ons on your respective site. Having a fully-featured website with the service selling aspect allows reaching as many customers as possible. Moreover, with the above mentioned dedicated add-ons, you can adopt the simplest way to offer services from your WordPress website and take your store to new heights.

Latest posts by Editorial Staff
(see all)
Where Should We Send

Your WordPress Deals & Discounts?
Subscribe to Our Newsletter and Get Your First Deal Delivered Instant to Your Email Inbox.
Thank you for subscribing.
Something went wrong.