Without doubt, Salesforce is now the No.1 CRM platform which is trusted by thousands of users ranging from individuals to big corporate. A Gartner survey shows that Salesforce succeeded in effectively covering all the needs of the CRM customers. Among major business operations at the enterprise level, document management is so crucial at every stage of the business lifecycle.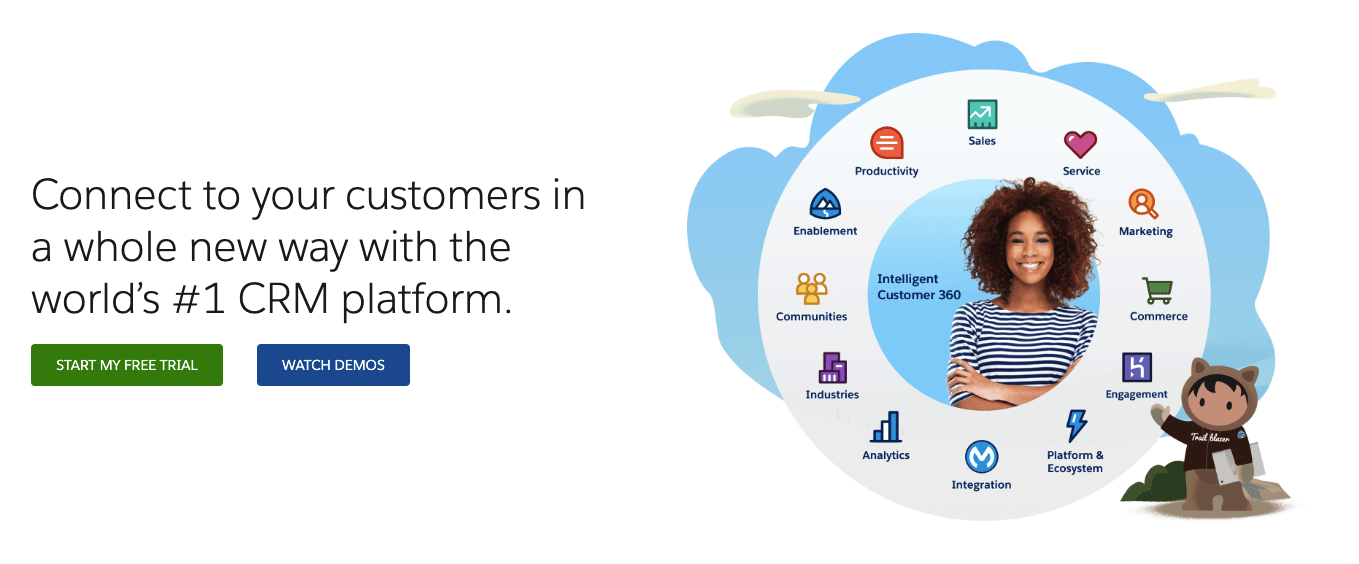 The business users also want their ideal CRM to be reliable and easy to use document repository. They want to save and collaborate the proposals, do contract management, deliver content to the customers, etc. through a proper document control system. In this article, we will discuss what Salesforce got to offer in enterprise document management.
To make it easier to the users, here we have chosen eight frequently asked questions in Salesforce document management and expert answers to those.
Q1. Is Salesforce coming packed with document management controls?
Off the shelf, there are five modules on Salesforce, which are in-built for document management. These will help various users to manage their content and files most effectively. The in-built Salesforce document management modules are:
Files Home
Documents Tab
Salesforce CRM Content
Salesforce Knowledge, and
Attachments
Q2. What are the usages of Salesforce document management modules?
Files Home – It will let the CRM users upload the files, store them privately, and share the files with all concerned for better collaboration. These files are synced real-time across all devices on which a Salesforce suite is functioning. You can access and manipulate these documents from anywhere like desktop, laptop, or mobile phones. Salesforce files will best serve co-working of various documents and proposals.

Documents Tab – It is meant for keeping the Visualforce files like custom logo by arranging them into certain folders without the need to get them attached to the records and use documents whenever needed. In a typical business scenario, for example, you can add a vendor proposal to request a meeting.
Salesforce CRM Content – This is another widely used tool for effective content and document management. Salesforce CRM Content will let the users create, copy, and work more effectively on the official documents like a presentation or case study, etc. This module can also be used for making such documents accessible for certain groups of coworkers and delivery those to external users too like users, customers, vendors, partners, etc. as a customized content pack.
Salesforce Knowledge – This can be built as a reliable knowledge base for corporate. Such a repository will allow creation, search, edit, and organization of the library articles and also share them with employees and external associates through an easy to use web interface like a portal or so.
Attachments – As the name suggests, the attachment allows the users to attach necessary documents and create a list of attached files to a specific event or record as a proposal to clients or business contract.
Q3. Is document management available on Salesforce Lightning too?
Quite surprisingly from the side of Salesforce, there is no such document management in-built functionality on Lightning. So, to access any documents or to share them, one needs to use the Salesforce Classic version more effectively. This will let users perform the routine tasks like accessing the mail templates, editing the letterheads, etc. As an effective alternative to it, you can also rely on a good Salesforce consulting like Flosum.com to find an apt workaround.
Q4. How to organize the documents using the Salesforce tools?
Salesforce CRM will let you classify documents based on different criteria and make document search much easier. A good search engine will look through the file text as well as the properties like file title, tags, description, etc. and enable the filters accordingly to make the sorting out easier. The search reports are also prepared with the needed level of details. The global search of Salesforce CRM will help to find out the documents too once it is integrated to document repositories like Files Connect.
Q5. How to do automation of document management process with Salesforce tools?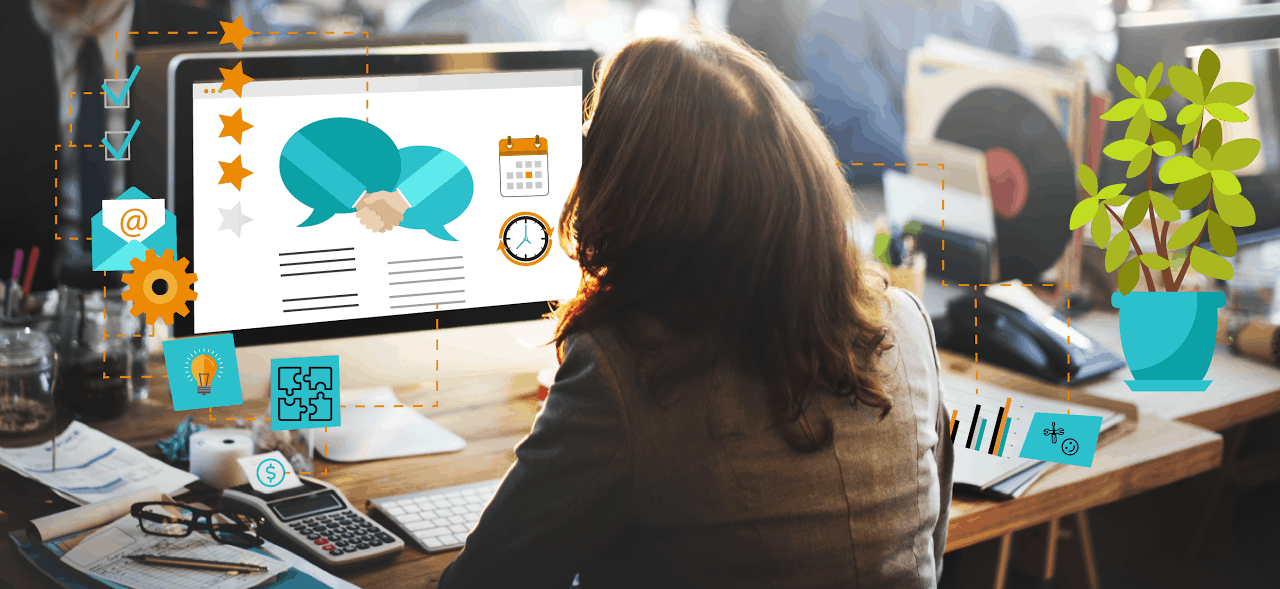 Even though many third-party vendors are offering customized tools for Salesforce automation, Salesforce itself has solid automation tools. Salesforce CRM Content offers many simple but powerful automation features. On this, you can subscribe to the files, topics, authors, and libraries to get the most relevant updates. Another major feature is the review and approval of documents. The automation of Salesforce also includes Process Builder. You can use it for basic tasks like triggering mail notifications. For more complex automation features, you can use tools like Visual Workflow.
And you can even integrate Salesforce with other tools, such as Qwilr – useful when you want to create a business proposal within your account.
Q6. Whether Salesforce tools for document management features bulk uploading?
Yes. It is possible to add multiple documents and links using Salesforce Data Loader, and it is also possible to update the document using the same ID on the CRM Content libraries. This is an ideal option to update the Knowledge Base and back up the CRM records systematically. With this, the already existing files will get updated.
Q7. Whether Salesforce users can work on the documents stored on external storages like OneDrive, Box, Google Drive, etc.?
It is possible or the Salesforce users to access and manipulate the documents stored outside Salesforce on connecting to those repositories. You can use the OOTB tool to do this or Salesforce Files Connect. However, Files Connect does have some limitations, so it is ideal to use some other integration solutions too. On using Google Docs for document collaboration, you can easily add them to the CRM Content Library of Salesforce or link it to Salesforce records.
Q8. Is it possible to use Salesforce documents on mobile devices?
As for any random document management tool, the documents available at the mobile app of Salesforce also do have limited functionality. It is possible to access the files, but one may not be able to reach to the Documents section. So, the users can view the content and share it on mobile devices, but cannot change, archive, delete or restore the documents. Mobile users cannot also create new packs or modify content packs. To overcome this, users can opt for Visualforce solution or use some collaboration tools like Quip or Chatter on mobile devices.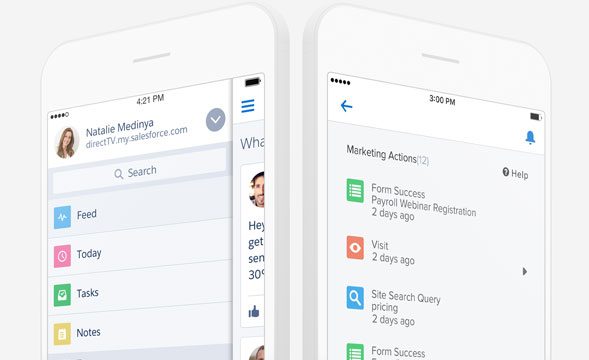 Overall
Above mentioned are some basic doubts Salesforce beginners used to raise regarding document management on Salesforce. If you cannot find the answer to your question in mind here, you may raise it as a comment here.

Latest posts by Editorial Staff
(see all)
Where Should We Send

Your WordPress Deals & Discounts?
Subscribe to Our Newsletter and Get Your First Deal Delivered Instant to Your Email Inbox.
Thank you for subscribing.
Something went wrong.