If you have been looking into getting a blog or website, you might have encountered the term SSL. And if you have not, do not get a blog or a site before reading up on it. You might be asking yourself: is SSL that important? Well, let us ask you: is a seatbelt in a car that important? Is being in a cage while shark-diving that important? Yes, yes, and very much yes. We are in 2022, and SSL is no longer a luxury. It is a must. But, to understand its importance, let us see what SSL is.
SSL is an acronym for Secure Sockets Layer. In general, it is a protocol used to authenticate and encrypt data sent between an application and a web server. Its core function is security. Having an SSL means that every bit of data is encrypted. In simple terms, the intended recipients, like browsers or servers, are the only ones who have the key to unlocking the data.
No one else has access to it. That is a valuable thing when you are handling sensitive information. If you are dealing with information such as IDs, credit card info, passwords, and so on, you do not want them falling into the hands of some hacker. An SSL certificate is an impenetrable shield standing between them and that information.
However, SSL has various other benefits like identity verification, meeting PCI/DSS requirements, increasing trust with your customers, etc. The internet is a shady place. We are all aware of that. People are getting more cautious every day, which is why you will want that little lock next to your site's URL. That is your seal of approval.
So, how do you get it? Acquiring an SSL certificate is not exactly rocket science, but you still want the process to be handled professionally. You could install various plugins to cover everything necessary to configure SSL, but that is a lot of work with no success guarantee. That is precisely why we recommend WP Force SSL. Why did we choose that in the sea of SSL plugins? Allow us to make the introductions.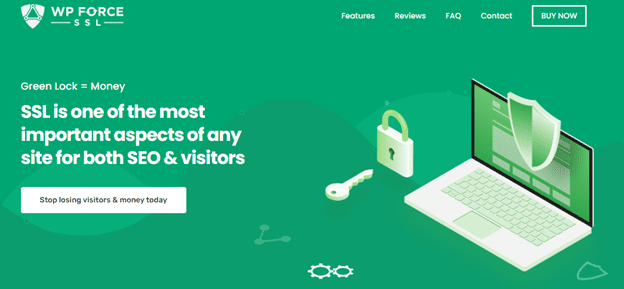 WP Force SSL is not your run-of-the-mill SSL plugin. This lovely addition to the WebFactory Ltd family is an all-in-one SSL plugin. You do not need to worry about getting overwhelmed with combining various plugins to carry out a successful SSL configuration. Not anymore, at least. WP Force SSL has all the tools and options you will need.
They also work seamlessly with all themes and plugins. This plugin will help you redirect insecure HTTP traffic into secure HTTPS traffic and repair any SSL errors without touching a line of code! That is right – no coding is necessary on your side. That is what makes WP Force SSL so user-friendly.
Installing an SSL Certificate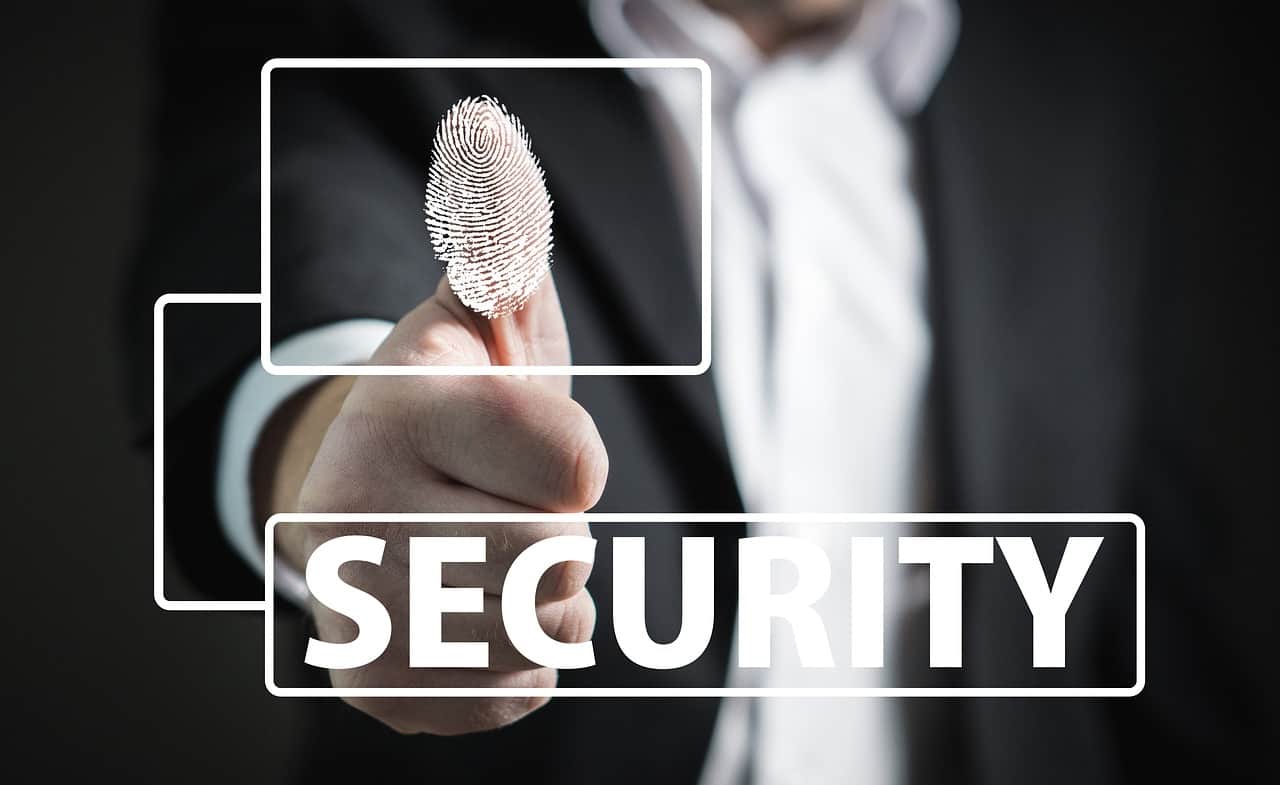 So, how does one add and enable an SSL certificate? The creators of this plugin were always thinking about their customers. That is why you have the option to add an SSL certificate from Let's Encrypt. A free one, of course. Most hosting companies support it. Log into your hosting panel and add an SSL certificate.
Once you see the "Add Let's Encrypt SSL Certificate" or "Add SSL Certificate" button, you are just one click away from enabling SSL on your site with WP Force SSL. As simple as that. And if you are still confused about how to go about it, the plugin offers all information necessary to help you out. You are never left stranded. But, that is not the only option that makes WP Force SSL stand out, no matter how convenient it is. Let us see what else it has to offer.
SSL Monitoring

So, you have configured your SSL certificate, which means you are done, right? Quite the contrary, our friend, we have only just begun. Did you know that you need to renew your SSL certificate? What happens if you forget?
Well, your visitors will get a message saying that your certificate has expired and that your site is no longer safe. Now that is one way to lose site traffic. Not with WP Force SSL, though. It also lends you a hand there.
Its SSL monitoring feature constantly tracks your SSL certificate and notifies you once it approaches renewal. The plugin provides you with all certificate information:
Status: see whether the SSL monitor is active and if your SSL certificate is valid
Last Check: shows when the plugin checked your SSL certificate and how long it took
Domain: shows the website domain whose SSL certificate was checked
Email for alerts: shows which email receives the alerts
SSL expiry date: displays how many days the SSL certificate is still valid, and the date of acquiring and expiration
SSL issued by: shows who issued the SSL certificate
SSL issued for shows for whom the certificate was issued
ID: the id of the SSL monitor
Actions: you can delete the SSL monitor here
In addition to that, it keeps an eye on over fifty possible errors each time it tracks your site. You can also type in your email and receive notifications directly to your inbox. Now nothing slips past you (or your plugin).
Content Scanner

Have you ever heard about mixed content? It happens when a page containing a mix of both secure (HTTPS) and insecure (HTTP) gets delivered through SSL to a browser. Theoretically speaking, an attacker could read or modify non-secure content, even though the primary page is served over HTTPS. And yes, that is something you do not want. You cannot let your readers fear for the security of their information. All of your content needs to be HTTPS.
However, you cannot manually check every page on your site for mixed content. It is impossible. After hearing that, how would you react if we said we could do it in a matter of minutes? Or rather, you could? It may sound impossible too, but it is completely real. and can be done with WP Force SSL.
The Content Scanner feature will sift through your sites and report back. You will be able to see the details of the mixed content warning, the location, status, and description. The plugin also lets you choose whether you want automatically fix these errors or point them out and offer various solutions. That is a mountain of work done in the blink of an eye.
Centralized Dashboard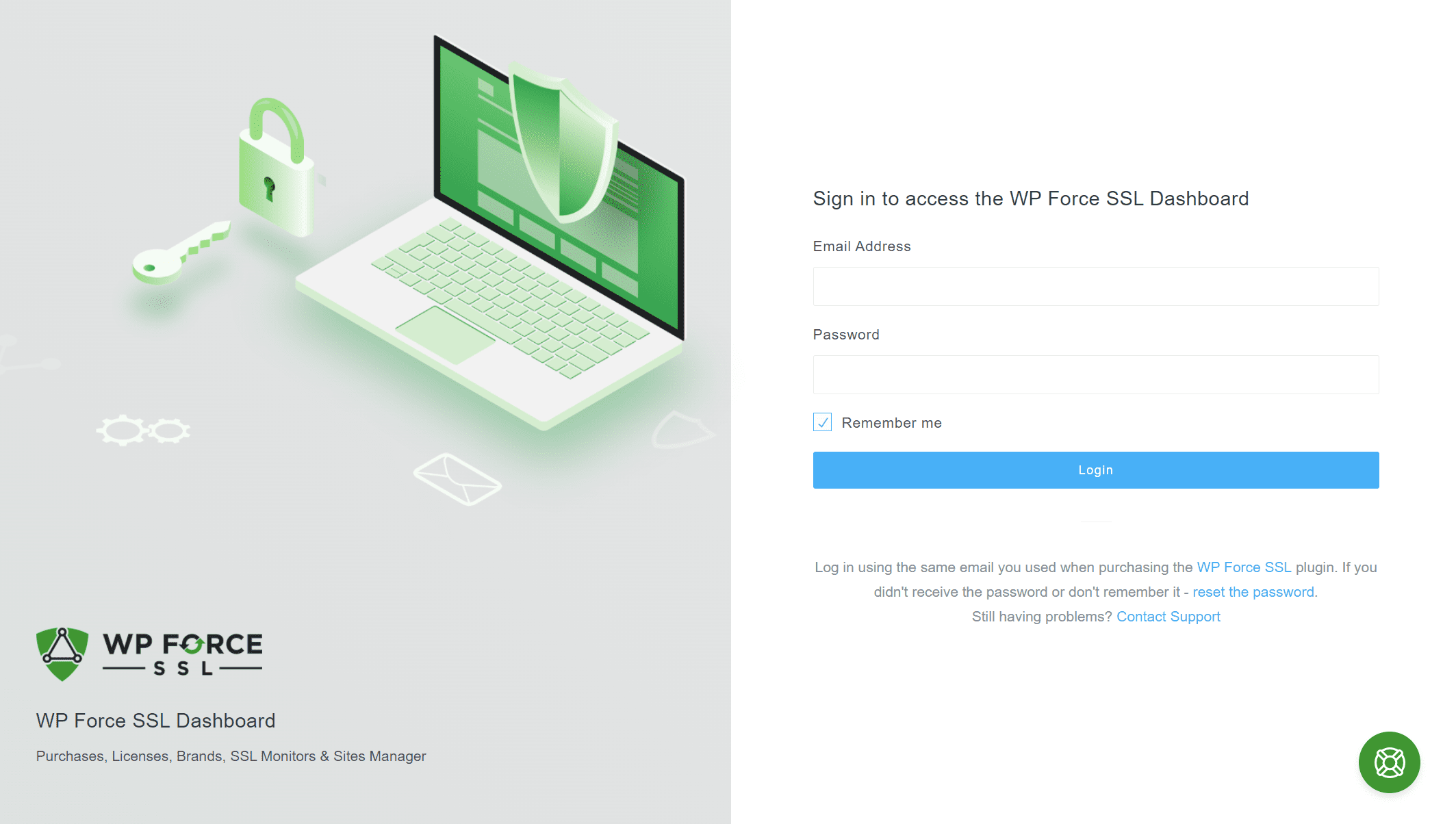 When you run multiple sites, you can swiftly become overwhelmed. There is a lot to do. You have to log in to each one separately check their licenses, SSL monitors, SSL certificates, etc. It is way too much work for one person, even for a team. And hiring the necessary additional help can put quite a dent in one's pocket. So, what can you do? Get WP Force SSL, of course.
WP Force SSL comes equipped with a centralized dashboard, just like its siblings from the WebFactory Ltd plugin family. Now you can do all of the previously mentioned tasks from a single place. No more multiple logins, no more wasted time. You can track all of your sites, certificates, etc., and still have plenty of time and energy left. That feature is quite a life-saver.
Website safety is one of the biggest concerns these days. As technology evolves, so do its users. People are not just becoming computer literate; they are growing up as such. As that happens, internet users are also becoming more cautious. There are plenty of ways one can get scammed, after all.
That is why Google made SSL certificate mandatory back in 2018. A site without a valid SSL certificate gets flagged, and you get the option to be redirected back to safety. That is the last thing you want when running a blog or a website. It is also practically inexcusable not to have an SSL certificate.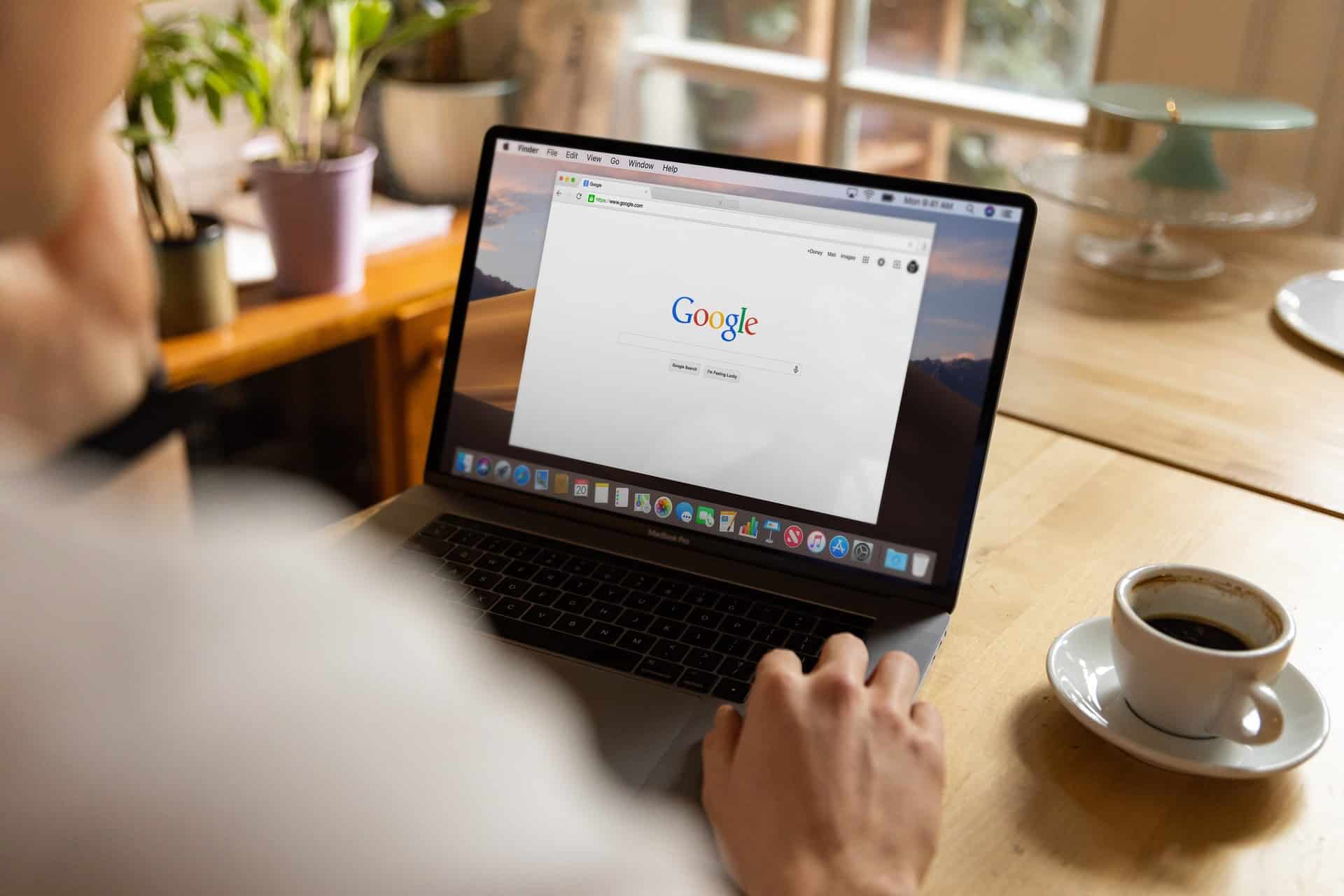 The WP Force SSL plugin (which comes as a free and pro version) allows you to enable an SSL certificate for free via Let's Encrypt. Not only that, but it offers a plethora of features that can optimize your whole site. Stay up-to-date on your SSL certificate renewal with SSL Monitoring.
Save all of your information from attackers with Content Scanner. Manage all of your sites, SSL certificates, SSL monitors, licenses, and more, from a single place thanks to WP Force SSL's Centralized Dashboard. The safety of your website is what builds trust with your clients. They need to be sure to entrust you with their most sensitive information, especially if they plan to shop with you.
No one will put in their credit card info if the site keeps showing alerts. On top of it all, a valid SSL certificate improves your SEO as well. Google is more likely to show a site that has been deemed safe. So, what are you waiting for? Head on over to WP Force SSL today and enter a new era of professionalism.
Latest posts by Dzenana Ramic
(see all)
Where Should We Send

Your WordPress Deals & Discounts?
Subscribe to Our Newsletter and Get Your First Deal Delivered Instant to Your Email Inbox.
Thank you for subscribing.
Something went wrong.