A new week with WordPress! A new week filled with interesting and exciting news from the WordPress community around the world. As usual, we have searched high and low to compile a list of news in our weekly WordPress recap.
But first of all, I just want to point out it's Friday! (If you for some strange or tedious reason forgotten it) You know what it means! An awesome weekend lies in front of us. Therefore I wish you an awesome Friday as the weekend kicks into full swing.
To All of You! Happy Friday!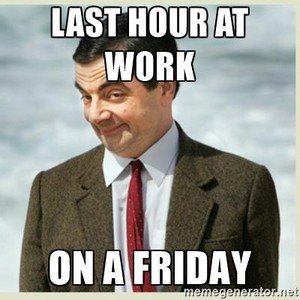 One of the great news we looking forward to is the release of WordPress 4.8. Which will be the first major release in 2017 and the goal is to release 4.8 June 8. There are numerous exciting and interesting features coming in the next version. Some blogs have already written about what's coming in WordPress 4.8 as you can see below in the list of articles.
Furthermore! Another remarkable discovery comes from the Wordfence. Pan Vagenas, one of the researchers from Wordfence took a closer look at abandoned WordPress plugins in the WordPress repository. Abandoned WordPress plugins refer to plugins that not been updated for several years. Which also allows for likely security risks.
For example, you can read that 3,990 plugins have not been updated since 2010 which is over 7 years ago. Wordfence also found WordPress plugins that appear to have vulnerabilities that haven't been fixed. Some of them have thousands of active installs. Consequently – Time to check your plugins guys!
Let's check out more of the WordPress news from our Weekly WordPress Recap this week, shall we?
WordPress News
WordPress 4.8 Release Targeted for June 8 – WordPress 4.8 kicked off in this week's core developer meeting and the schedule for the upcoming release is now published. Beta 1 is scheduled for May 12 and the official release is targeted for June 8.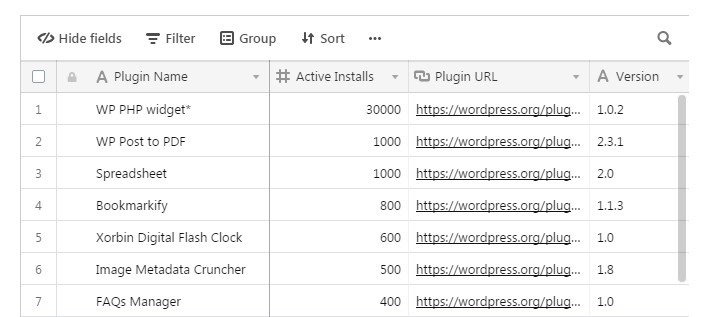 22 Abandoned WordPress Plugins with Vulnerabilities – As an interesting research project, Pan Vagenas, one of our researchers, took a closer look at abandoned WordPress plugins in the WP repository. His work is inspired by a recent post by Isabel Castillo where she lists the oldest abandoned WordPress plugins in the WordPress plugin repository.
Weglot Multilingual Plugin Closes $450K in Seed Funding – Weglot, a multilingual plugin which has been in the WordPress market for a little over a year, has closed $450K in seed funding from SIDE Capital.
WordPress Resources: Tips & Tricks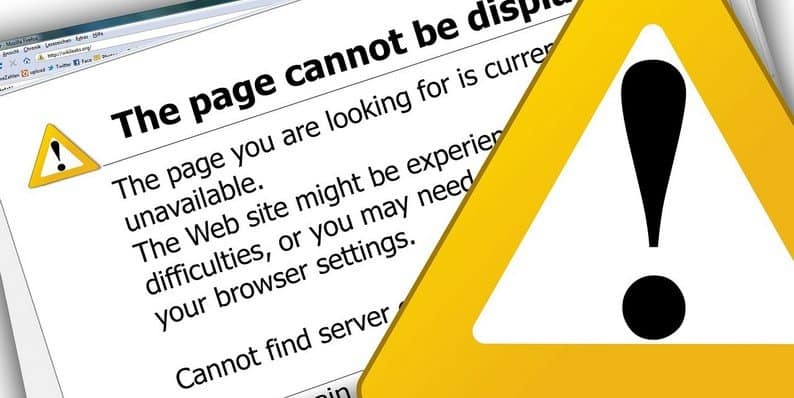 Seven Common WordPress Errors (and Simple Solutions) – We have collected seven of the most common WordPress errors and their solutions. Bookmark this post, and anytime you face a WordPress error, check back with this article.
What's Coming in WordPress 4.8 (Features and Screenshots) – The schedule for WordPress 4.8 is released. It will be the first major WordPress release of 2017. In this article, we will show you what's coming in WordPress 4.8 with features and screenshots.
Speed Up Your WordPress Development Using Code Generators – Wouldn't it be great if you had fill-in-the-blanks style code snippets for all future WordPress theme development project at one place? All you have to enter the name of the theme you were working on. Set your preferred parameters, and be good to go.
New WordPress Plugin Blocks Spam User Registrations Using Stop Forum Spam Database – Leland Fiegel, the founder of Themetry, has developed a new plugin called Stop Signup Spam that prevents users from registering an account if their email or IP address is in the Stop Forum Spam database.
16 Steps To Optimize and Speed Up WordPress Websites – Not only does a slow website cause user frustration, a faster website is now a ranking factor. Let's make our websites as fast as possible.
Apache vs. Nginx: Pros & Cons for WordPress – Apache, and Nginx are very established projects, and they both have their own reasons for being so whilst achieving a similar identical goal of serving your WordPress site. However, when we look deeper in their designs. There is a major difference in how connections are handled by each server.
WordPress Tutorials
Easy Digital Downloads Tutorial for WordPress (In-Depth) – Easy Digital Downloads (EDD), created by Pippin Williamson, is a free WordPress e-commerce plugin that focuses purely on digital products. Its primary goal is to make selling digital products simple and complete.
How to Sell Digital Downloads with WordPress Sites – There is a systemized technique that you need to follow and undergo in order to sell digital downloads with WordPress. Here is the complete procedure that you should implement on your WordPress site to facilitate digital downloads.
How to Get Started With the WordPress Dashboard (In 4 Simple Steps) – The first time you visit the back end of your new WordPress site, you might find yourself a little overwhelmed. You'll see plenty of links and options, and you may not be sure what to do first.
How To Run WordPress Locally on Windows Using XAMPP – In the following tutorial, I will show you how to install XAMPP first & then how to set up WordPress. By the end, you will have WordPress up & running on your Windows System.
How to Prevent Hotlinking in WordPress (5 Easy Methods) – Nothing is worse than someone stealing your images or bandwidth. But this happens fairly regularly as everything is out in the open on the internet for people to easily link to. In this post, we explain what hotlinking is, why it is bad, and how you can prevent hotlinking on your WordPress website.
How to Create Custom Single Post Templates in WordPress – Custom single post templates allow you to easily select different templates for your posts. In this article, we will show you how to easily create custom single post templates in WordPress.
WordPress Themes & Plugins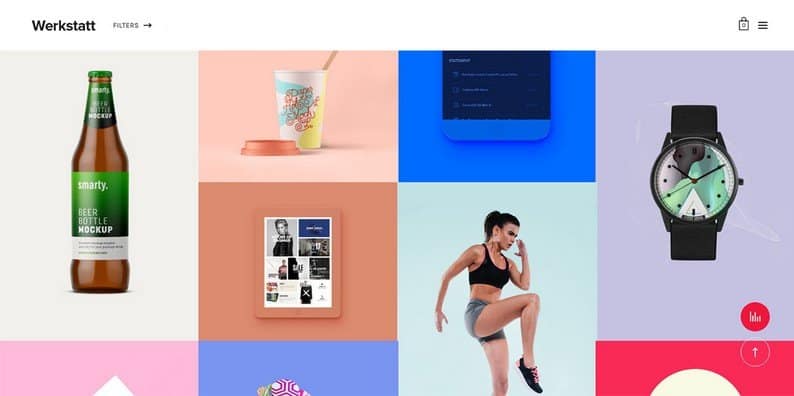 40+ Best WordPress Portfolio Themes for Illustrators, Designers and Creatives (2017) – If you're putting together a portfolio based website to show off your art or creative talent using WordPress. You'll need a theme to match your own creativity. A theme to help keep the focus on your work.
15+ Fast Loading WordPress Themes to Improve Your Site Speed – This article will guide you to choose one of the best fast loading WordPress themes from a comprehensive list.
7 Trending WordPress Ecommerce Themes of 2017 – Choosing a responsive and attractive ecommerce theme that fits your online business is, therefore, a matter of the utmost importance. Here are seven excellent ecommerce WordPress themes which are trending in 2017.
12 Best WordPress Themes for Startups 2017 – This collection of the best WordPress themes for startups will help you launch a professional website, no matter the focus of your business.
WordPress Product Reviews
5 Best WordPress Landing Page Plugins Compared In Detail – If you're looking for a quick overview of your options, here's a comparison table that gives you an overview of the various features and functionality of each WordPress Landing Page Plugins.
WpAlter Review – White Label the WordPress Dashboard – WpAlter aims to let you customize pretty much every aspect of the WordPress dashboard. You can either use this for your own site or, probably more likely, you can use WpAlter to customize the WordPress dashboard for your clients.
How to Customize WordPress Admin Panel – WPShapere Review – In today's article, we are going to talk about how to customize the WordPress admin panel – also known as the WordPress dashboard. Specifically, we're going to share the WordPress Admin Theme – WPShapere plugin.
Weglot Review – Scaling WordPress for Multilingual Traffic in Minutes – Weglot is a WordPress plugin and service (API) which automatically translates your content. The plugin allows you to instantly translate your content into as many languages as you want and starts indexing it.
WordPress Podcasts
WordPress Plugins A-Z #306 Login Redirects, Video Comments – It's Episode 306 and we've got plugins for First Time Login Redirects, Recent Posts, Instagram Integration, Video Comments and a new way to add banners to your videos.     
Episode #123 – Cory Miller from iThemes – Cory Miller started iThemes back in 2008 as a premium theme company for WordPress. Today he and his company is  known for their Backup Buddy plugin and iThemes security.
WPWeekly Episode 272 – Interview With James Farmer, Co-Founder and CEO of Incsub – On this episode of WordPress Weekly, I'm joined by James Farmer, co-founder and CEO of Incsub. Farmer has been involved in the WordPress community for 11 years. In that time, he and I have butted heads, mildly speaking.
EP234 – WordPress eCommerce – Optimizing WooCommerce – This week on WPwatercooler – Optimizing your WooCommcerce so you can sell more using your WordPress website.
WordPress Interviews
Kinsta Kingpin: Interview with Vova Feldman – I first learned about WordPress back in 2011. On October 2010 I developed Rating-Widget, a small web widget for a blog I was working on.
Interview: How to Teach Audio Skills with WordPress – Björgvin Benediktsson is a musician, audio engineer and writer based in the US. Besides his own audio projects, he helps other musicians create better music and promote themselves more effectively. How does he achieve this? WordPress!
Ending Notes
In conclusion. Happy Friday to all of you! Yet another inspiring week in the WordPress community. I hope you have a really good time reading our roundup. Let me know about all WordPress stuff you come across so we can add them to our next roundup. Remember to check your plugins guys! So your plugins not are any of the abandoned WordPress plugins in the WP repository.
See ya all next week! /Peter,,
Where Should We Send

Your WordPress Deals & Discounts?
Subscribe to Our Newsletter and Get Your First Deal Delivered Instant to Your Email Inbox.
Thank you for subscribing.
Something went wrong.