Do you know now people owning more than one WordPress website is just as popular as people having more than one house?
It is all about the business! Simply speaking, while housing involves the real estate market, running websites generally aims at earning money online – not much of a difference, right?! Sometimes, it is not for the money though. Just as one can have a house for living and several others for making money, many WordPress users build one website to satisfy their passion and several others solely for doing business.
Either reason, taking care of multiple WordPress websites at once could be a frustrating task. Imagine all the hardship you will have to go through: remembering different passwords; logging in and out of multiple accounts; performing the same tasks for each website, etc. I do not know about you, but these things sound like a real headache to me!
Do We Have Cures for This Headache?
Yes, fortunately, we do – cures that I will share right now! With these methods, you shall never be worried about how to keep all the websites updated at the same time, or what to do if they run into the same problems together. The cures can be grouped into two categories: The Practices and The Tools. While The Practices are about advising, The Tools will suggest some useful plugins for the job.
What Are Those? Let's Explore Them Both Orderly:
The Practices:
» Use Trustworthy Themes and Plugins
» Make the Most of Backups
» Have Plans
» Be Active and Consistent
» Look Before You Leaf!
The Tools:
» ManageWP
» InfiniteWP
» MainWP
» WP Remote
» CMS Commander
Care Enough to Go Through? If You Do, Let's Get It Started!
The Practices
Use Trustworthy Themes and Plugins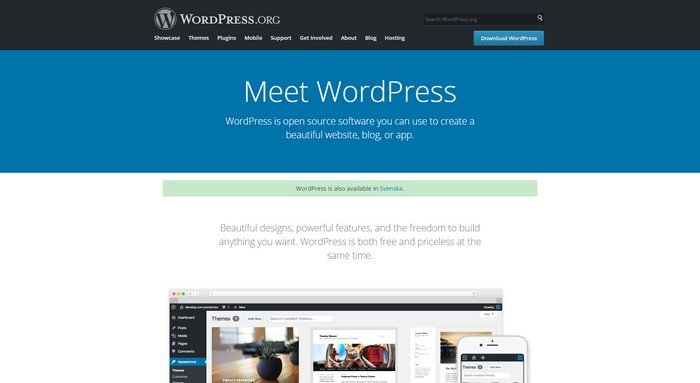 Remember, what is important when you own several WordPress websites at a time is to minimize the risks!
How to do that? The first step would be to always use trustworthy themes and plugins. In this regard, you should choose themes and plugins that receive good feedback and are highly recommended by users. Moreover, do not jump at any free theme or plugin without carefully checking its source and functionality. It may not sound like a big deal at the moment. But it will become a big deal when you have to handle several broken websites at once. Imagine how painful it could be once you have to cut functionality out of your website just because a plugin decides to stop performing properly!
Believe me, many users have made this mistake. Don't join them!
Make the Most of the Backups
As you can see, I mention backups in every of my tips-and-tricks article. Why on Earth should I do that if backups are not so vital?
Whether you have one or one million websites, backups are definitely not something to be missed! Running multiple WordPress websites together, unquestionably, requires owners to be extremely careful with each site's database and files. No one wants to experience the pain of losing all data, right? Anyway, how often it should be to run backups depends on how often the content of each website is changed. With a regular backup for all websites, you will be more than relieved if anything bad happens during an update or due to a security hole.
Understanding your need, nowadays, WordPress developers are releasing multiple plugins that can be used to backup your websites, such as BackWPUp, BackupBuddy and BackUpWordPress.
Have Plans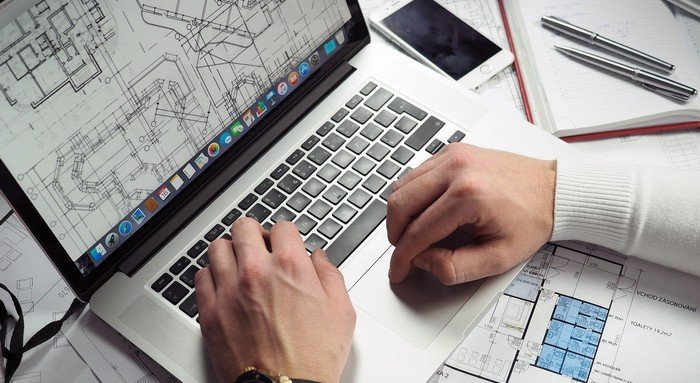 With the ownership of multiple WordPress websites comes the hardship of dealing multiple problems that could arise anytime, anywhere.
This is exactly why you have to sketch plans beforehand. What to include in such plan? Well, you may figure out a schedule for keeping your sites up-to-date or decide whether to update them all at once or one by one, etc. Whatever you have in your mind, remember to update your multiple WordPress websites regularly.
To be more efficient in this matter, you can get help from an all-in-one dashboard. It allows you to control all websites from a single screen. How to get that feature? Well, I will elaborate this point in the next part, The Tools.
Be Active and Consistent
Owning multiple WordPress websites is totally a full-time job. It requires your full attention and consistency at its best.
Why full attention? It is because even a little laziness for a short period of time could lead to serious problems! And what is full attention? Easily, just read WordPress-related news frequently – maybe daily! Read and check the newest releases to get some ideas for your own websites. Only when you can ensure your websites are among the most updated, you can guarantee success.
Likewise, be consistent about the attitude towards your websites and be prepared for anything that could emerge. Make sure that even if something bad does occur, you know exactly how to deal with it!
Look Before You Leaf
Last of this part: Do not forget to check before updating plugins!
If you are not in a hurry, then spend some time researching how the new releases perform on other websites before installing it into yours. Do so by checking trusted support forums and see how people talk about it. This practice can save you from any likely mess later on. Upon deciding to have it installed, you may take the last test by using a staging environment. For eCommerce sites or any website that draws high traffic, this is highly recommended. You can get this staging from some web hosts as part of the package. In case your hosting service does not offer this feature, just try setting up a local staging environment on your device!
And that's much everything we need to know about The Practices! Let us move on to a more practical approach: The Tools!
The Tools
ManageWP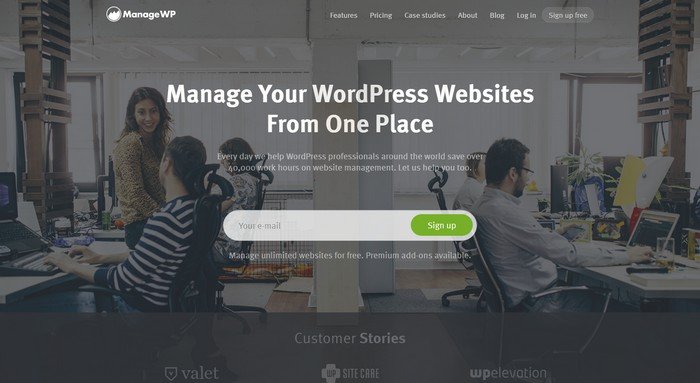 Created in 2011 by one of the best WordPress developers and consultants at the time, ManageWP has been taking the lead in terms of management tools.
Besides being relatively simple and easy to use, ManageWP offers excellent support together with a very cool set of features. All of its plans enable you to control as many as five websites without charging anything. Moreover, statistics and website scans are also included in free plans. Want more features such as backup and restore functionality? Choose premium plans, which start from $0.8 per website per month only.
Its most obvious drawback could be the cost since many people think it does not match with the value. But to be fair, I think such a top-notch product is certainly worth the price!
InfiniteWP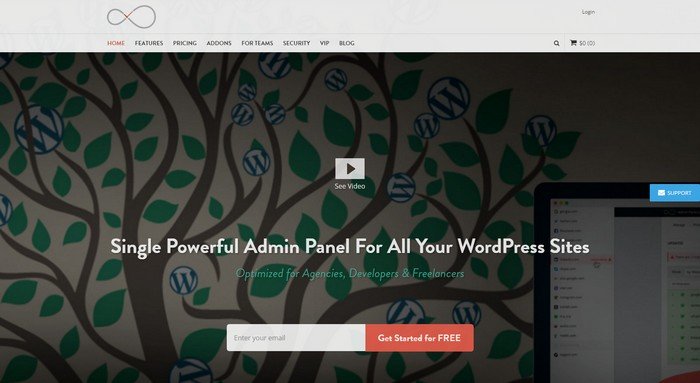 Same as ManageWP, InfiniteWP can be used to manage all your WordPress websites. What it does is allowing you to create a master login that can access all of your websites. Furthermore, you can use the one-lick updates to install your favorite plugins within a click of a mouse. Backing up and restoring your websites are also two of the things that can be done by InfiniteWP.
Regarding the price, InfiniteWP is a free tool which charges for add-ons. It is rather costly if you buy individual add-ons, which ranges from $49 to $99. Thus, if you plan to use InfiniteWP, note that bundled package can be cheaper.
However, since it is free to download, you should examine it before making the purchase.
MainWP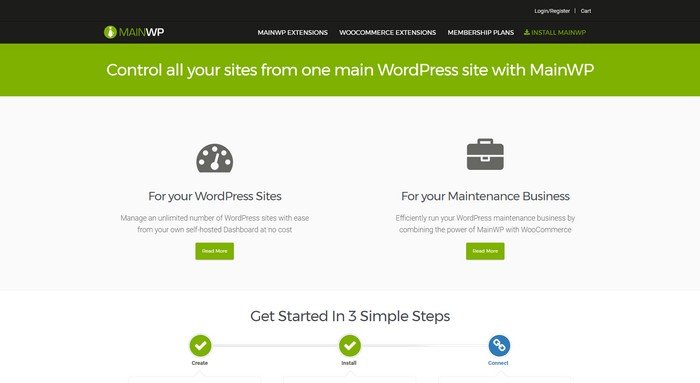 MainWP is an open-source and self-hosted management tool that does the same job of managing multiple WordPress websites.
Just like InfiniteWP, the MainWP itself is free but charges for extensions, which you sooner or later have to buy since the free version does not include a lot of features. If you are really interested in this plugin, you could consider its Membership Plans. These plans include all the premium extensions.
So, the only thing you would have to think over is whether to choose the monthly, the annual or the lifetime plan! What you may not like about MainWP, anyway, is its support system since it is organized through help desk ticket. What is more, their online FAQs are not very informative, hence cannot really help much.
WP Remote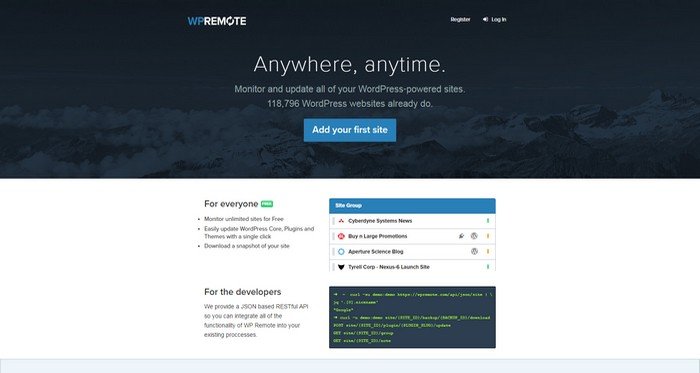 WP Remote is another free tool that lets you monitor an unlimited number of WordPress websites. Aside from allowing users to update plugins and themes through its dashboard, WP Remote also enables you to download a snapshot, or in other words – backup, of your websites. Similar to other tools above, it also includes premium plans which start at $5 per website a month.
CMS Commander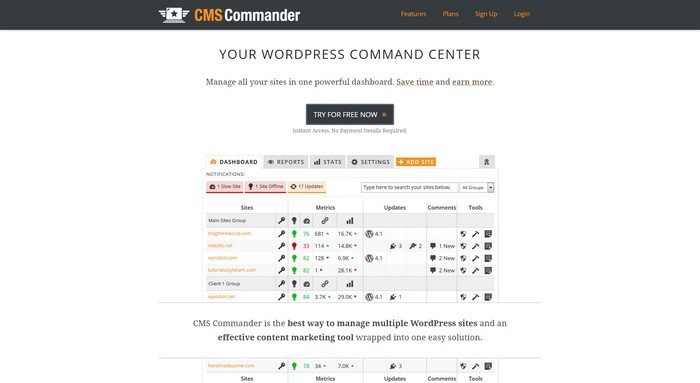 Now, this is a star – a marvelous combination of a website management tool and content marketing tool! Ladies and gentlemen: CMS Commander!
Since it is indeed a content tool, it gives users the ability to find and post free articles, videos, and images to the websites. In addition, the rewriting software integrated into it can be used to spin available content and create variations on your multiple WordPress websites. With all the magical features, CMS Commander also comes in two types: free plan and paid plans. The free plan offers fundamental features and can be used for as many as five websites. Meanwhile, all the paid plans include all features. What makes them differ from each other in pricing is the number of sites and users that you wish to use them for.
There is only one thing that people can complain about, that is the lack of strong and dedicated support from the supplier. Worry not, however, as there are many other WordPress users relying on this tool at the moment. So, have questions? Feel free to ask these fellow users!
Feel enlightened yes? I hope with everything I know and share, you have got the idea as how to excel at managing multiple WordPress websites.
If you have, now go and make your own magic!
Where Should We Send

Your WordPress Deals & Discounts?
Subscribe to Our Newsletter and Get Your First Deal Delivered Instant to Your Email Inbox.
Thank you for subscribing.
Something went wrong.