If you've ever considered entering e-commerce, you've probably come across the term "dropshipping." Praised as a way to start an online business without the typical risks and hefty upfront resources, what is dropshipping? Does it live up to its promises?
Dropshipping has become a topic of much debate in the e-commerce community. While some claim it's a game-changer, others remain skeptical, questioning whether it's still a viable option. Today, we'll dispel the doubts and better understand its current standing.
For those unfamiliar with the concept, it may sound like a mystery. What is dropshipping, and how does it work? This article will shed light on its intricacies and unravel the mystery surrounding this business model. Whether you are an aspiring entrepreneur or just curious, get ready to discover the ins and outs of dropshipping.
What Is Dropshipping?
Dropshipping is an e-commerce business model where a retailer (or "dropshipper") sells products without holding any physical inventory. Instead of keeping products in stock, the dropshipper partners with suppliers or wholesalers. These dropshipping suppliers directly ship the products to the customers on behalf of the seller.
Dropshipping has gained popularity due to its low startup costs. You don't need to purchase and store goods. Consequently, there are no upfront costs and warehousing expenses. Because of this, you can focus on marketing, customer service, and business growth. However, we must choose reliable suppliers to ensure smooth order fulfillment and customer satisfaction.
How Does Dropshipping Work?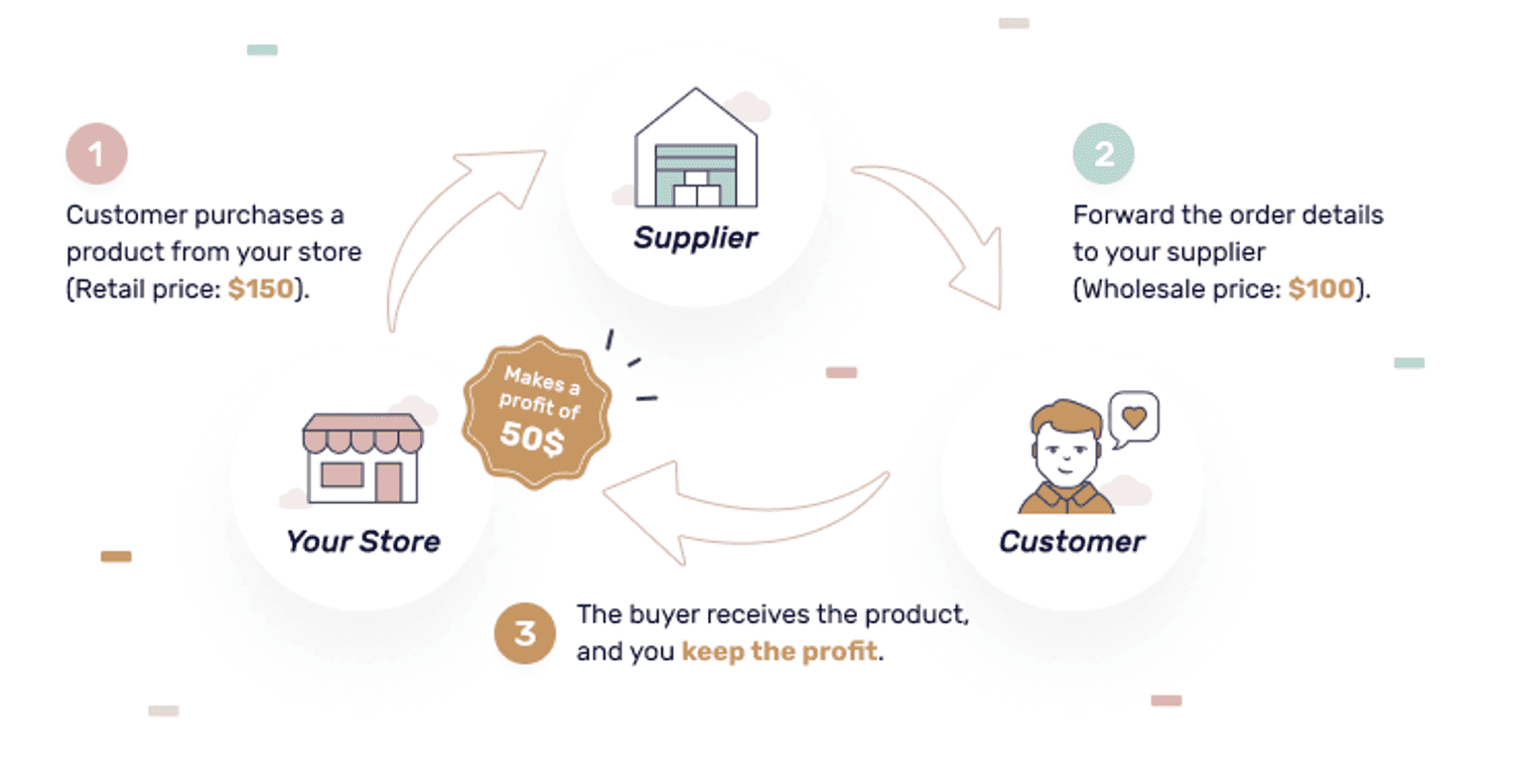 The process is simple. When a customer orders at the dropshipping store, the order details go to the supplier. The supplier then packages and ships the product directly to the customer. The dropshipper only pays for the product after the sale, eliminating the need for upfront inventory investment.
In essence, dropshipping is a way to manage supply chains that involve moving products from suppliers to customers. It streamlines the supply chain by removing the need for us to hold inventory and handle shipping. Dropshipping relies on efficient communication between sellers and suppliers to ensure smooth order fulfillment.
As can be seen, dropshippers are middlemen between customers and dropshipping suppliers. Dropshipping allows us to start an e-commerce business with minimal upfront investment while suppliers manage logistics and inventory.
Seems too good to be true, right? So, is dropshipping legal?
Is Dropshipping Legal?
Yes, dropshipping is legal. However, we must operate within the legal framework to avoid potential legal issues
The rules vary based on local laws and business practices. Some countries have stricter rules concerning product safety, labeling, or consumer protection.
It is crucial to adhere to various laws and regulations that apply to businesses, such as:
Business Registration – Get the necessary permits and licenses to dropship in your region.
Sales Tax – Collecting and remitting sales tax in the appropriate states or countries.
Consumer Protection – Protect the rights and interests of your customers.
Product Safety – Ensure your products meet safety standards and regulations.
Trademarks and Copyrights – Avoid selling counterfeit or copyrighted products without authorization.
Privacy Laws – Safeguard customer data and comply with privacy laws.
While dropshipping is legal, ensure your business complies with all applicable laws and regulations. Additionally, be cautious about the products and suppliers you work with. Low-quality suppliers or fraudulent practices may harm your business.
Is Dropshipping Profitable?
Yes, dropshipping can be profitable. However, the profitability can vary significantly. It depends on your chosen niche, marketing strategies, supplier relationships, and overall business management. Some dropshippers enjoy high profits, while others may struggle to generate significant income.
In essence, dropshipping is profitable as long as you pick the right products, price them correctly, and run successful marketing. It is easy to start but requires a lot of effort to succeed. 90% of dropshippers fail during the first months. On the other hand, successful dropshippers make between $50 to $5,000 daily.
It takes time to get a significant profit, so you shouldn't start dropshipping to make a quick buck. Dropshipping requires building a solid website, listing winning products, and driving traffic with marketing. But in the end, you potentially can make up to $100,000 in the first year.
Dropshipping Pros and Cons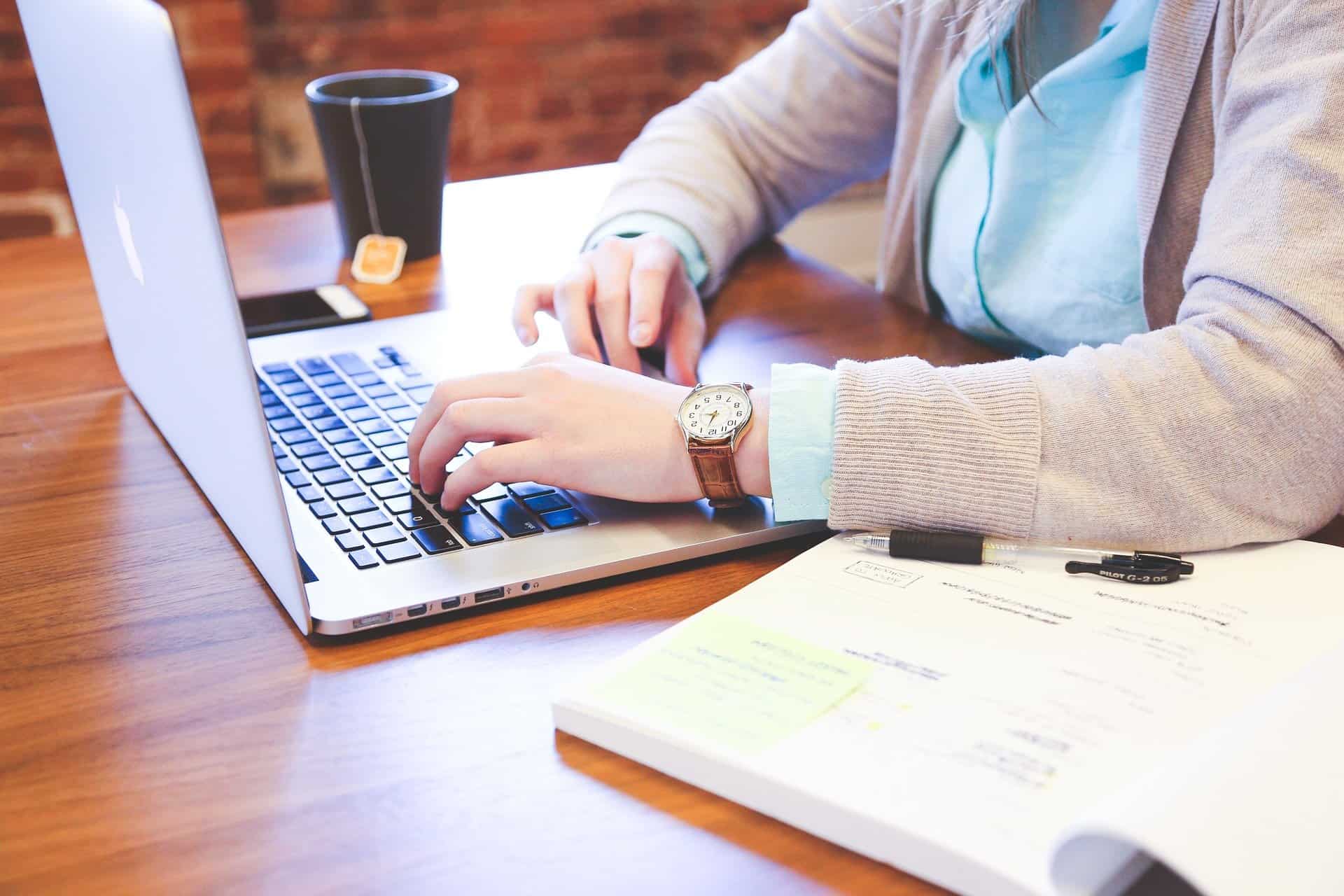 While popular for its significant benefits, the dropshipping model is not perfect. It has substantial disadvantages you should consider. So, let's take a look at the dropshipping pros and cons.
Advantages Of Dropshipping Model
Due to its numerous advantages, dropshipping is an attractive way to enter eCommerce. Here are the main dropshipping perks:
Low Startup Costs: We don't have to purchase products before making a sale, so there is no need for significant upfront investments. You can start with minimal capital.
Low Risk: We don't hold physical stock, so there is no risk of ending with unsold products. This benefit lowers the chances of financial setbacks and helps maintain a stable business.
Wide Product Range: We can offer a vast range of products without warehousing or managing inventory. You can partner with multiple suppliers, targeting different niches and customers.
Flexibility and Location Independence: We can run our business almost anywhere as long as we have a stable internet connection. You can travel, work remotely, or manage multiple ventures simultaneously.
Scalability: Expanding our product range or reaching new markets is easier as we don't have to manage inventory. Additionally, automation tools streamline order processing, enabling us to handle more sales efficiently.
Disadvantages Of Dropshipping
Dropshipping comes with its fair share of challenges. The main drawbacks we might encounter are:
Lower Profit Margins: We buy products at wholesale prices and sell at retail, but the difference is usually small. Such profits can make generating substantial income difficult.
Competition: Numerous businesses offer similar products, making it challenging to differentiate in the market. Attracting customers might be difficult, leading to constant efforts to stand out.
Dependence On Suppliers: We heavily rely on our suppliers for inventory and order fulfillment. Since we can't control these directly, our customers may encounter issues like incorrect shipments, damaged products, or delayed deliveries.
Customer Service: Because customers order from us, they will hold us responsible for any issues. We must maintain effective communication with our suppliers to resolve any issues promptly.
In summary, dropshipping has advantages and disadvantages you should consider before starting. What is important to note is that most pros and cons depend on our providers.
By partnering with reliable suppliers, we can ensure high product quality and fast order fulfillment. This way, we reduce the chances of facing issues and make our business run smoothly and efficiently. Conversely, by working with bad providers, we will face more drawbacks than benefits, and our venture will struggle.
How To Start A Dropshipping Business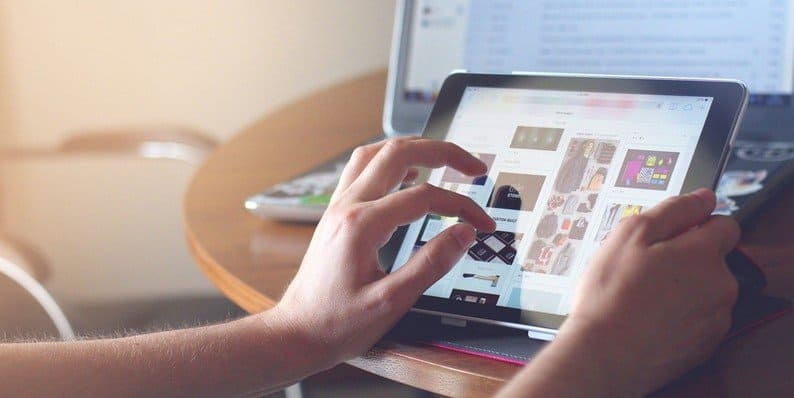 Starting dropshipping is easy. Hence this is why it is so popular. However, it is vital to get started correctly if you want to set the foundation for long-term success. Here are the general steps you should follow as a guideline:
Find A Dropshipping Niche
Finding a niche is a crucial step to success in dropshipping. You must identify products that will appeal to customers and ensure profitability.
First, start by researching current market trends and popular products. Look for items in high demand with a stable sales track record. Online marketplaces, social media, and keyword research tools can be helpful. For example, you can get ideas by:
Then study your competitors to understand which products are performing well. Analyze their strategies and identify potential gaps in the market that you can fill.
Consider niches that align with your own interests and hobbies. A genuine interest can make your work more enjoyable and lead to better customer engagement.
Define your target audience and understand their preferences and pain points. Select products that solve their problems.
Ensure that the products you choose offer a healthy profit margin. Cheaper items may attract customers, but they should still leave room for a decent profit.
Look for suppliers who can reliably fulfill orders and deliver products on time. Fast shipping is crucial to maintaining customer satisfaction. Order a few items to see if a supplier meets your expectations.
Before fully committing to a niche, test potential products and advertising campaigns. It will help you gauge customer interest and verify the niche's potential profitability.
The e-commerce landscape constantly changes, so be ready to adapt and evolve your product offering. Therefore, stay updated with market trends and customer demands to remain competitive.
Choose A Dropshipping Supplier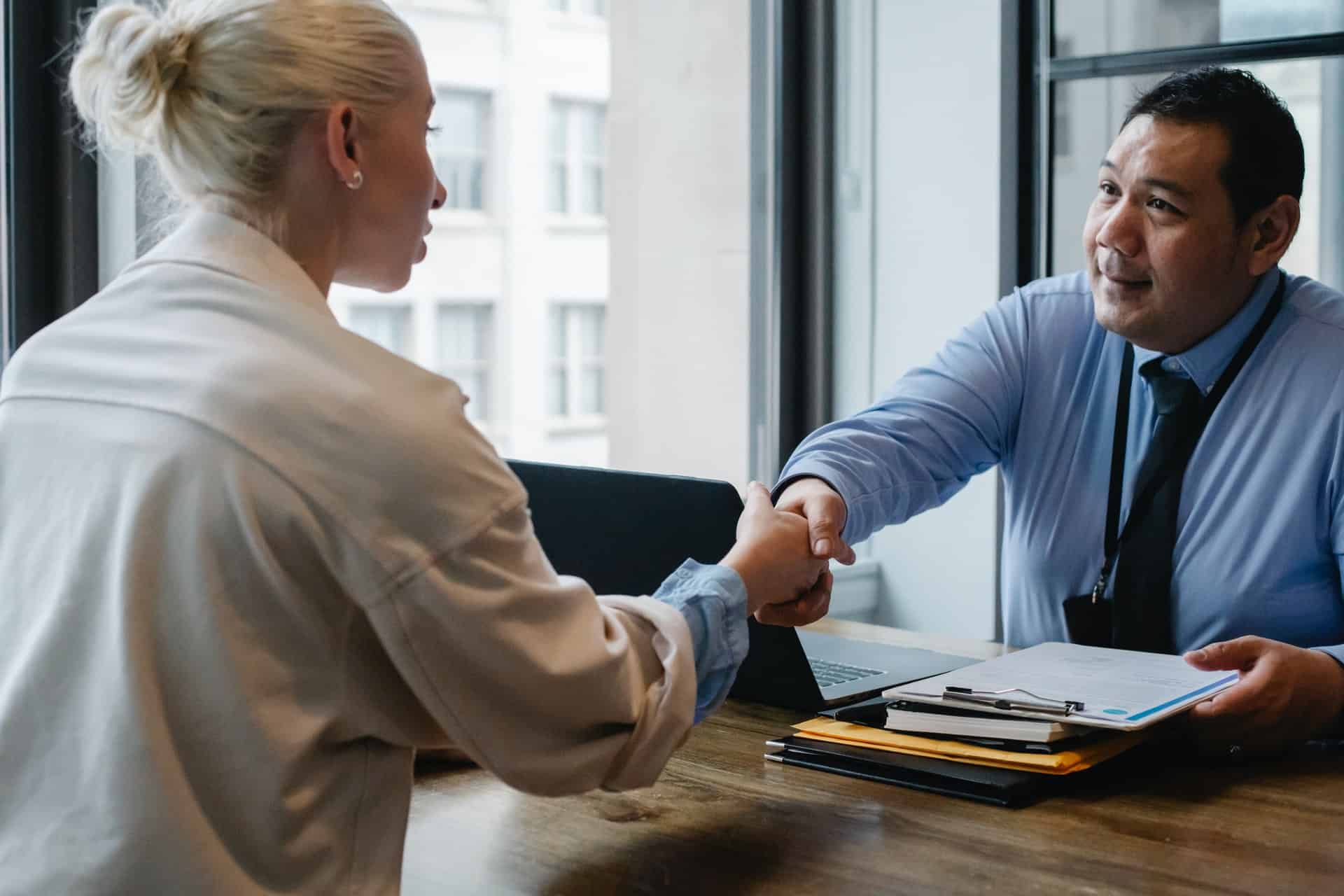 Suppliers are vital for the success of our dropshipping business. Partnering with reliable providers ensures product quality, reducing the chances of returns and negative reviews. Also, the prices negotiated directly impact our profits. Better pricing allows us to remain competitive and maintain healthy profits.
Moreover, the supplier we choose reflects our business's reputation. A good provider with efficient shipping methods ensures orders reach customers on time. Proper inventory levels reduce the risk of backorders and ensure we can fulfill customer orders promptly. If the supplier ships products late or with poor quality, it will harm our brand's image.
Furthermore, excellent customer service is also mandatory. We must promptly resolve any issues that can arise during order fulfillment. Effective communication is essential for resolving issues, coordinating promotions, and staying informed about inventory updates.
Tips for finding reliable dropshipping providers
Now that you understand the importance of choosing the right dropshipping supplier, you might feel overwhelmed. Don't worry! Follow these tips to make the right choice:
Conduct thorough research. Look for suppliers who align with your niche and target audience. Google, online directories, and social media platforms are great places to start.
Compare different suppliers. Create a list of potential candidates and assess their products, prices, and shipping times. It will help you narrow down your options.
Read customer reviews and ratings. Feedback from other dropshippers can give you valuable insights into a supplier's reliability and customer service.
Contact the suppliers directly. Communication is essential, so ask them questions about their processes, policies, and any concerns you may have.
Inquire about their product quality and packaging. High-quality products will lead to satisfied customers and fewer returns.
Analyze the supplier's shipping costs and methods. Transparent shipping costs will prevent unexpected expenses and unhappy customers.
Inquire about their inventory levels. A supplier with sufficient stock can prevent backorders and delays in fulfilling orders.
Consider the supplier's location. Choosing a supplier close to your target market can result in faster shipping and reduced shipping costs.
Don't rush your decision. Take your time to weigh the pros and cons of each supplier. Remember, a reliable dropshipping partner is key to your business's long-term success.
Follow these tips to find a reliable dropshipping supplier that is perfect for your business.
Popular dropshipping providers
You can also consider some of the most popular dropshipping suppliers:
Select Selling Channels
Selecting selling channels for dropshipping is also important. The right channels can expose your products to a broader audience and boost sales. Let's explore the differences between e-commerce platforms and marketplaces and then look at some popular options.
An e-commerce platform is software for building and managing your online store. eCommerce platforms are website builders, providing users with tools, services, and marketing channels to connect with buyers. Because of this, e-commerce platforms give almost full control over store customizations. On the other hand, you had to acquire customers by yourself.
Marketplaces are online platforms where you can list your products alongside other sellers. They provide a convenient and centralized location for sellers to showcase their offerings and for buyers to browse and purchase items. Opposite to eCommerce platforms, marketplaces have an established base of users but are very limited in terms of store customizations.
Popular Selling Channels
Some of the most popular selling channels are:
eBay – A marketplace known for its auction-style listings and wide range of products. It provides access to a massive user base but has high fees and intense competition.
Amazon – One of the largest marketplaces globally, offering an enormous customer base, reach, credibility, and extensive fulfillment options. However, it also comes with fierce competition and strict rules that sellers must follow.
Facebook Marketplace – Integrates within the Facebook platform and allows users to buy and sell items locally. It is popular for buying and selling second-hand goods, local services, and even housing rentals. Facebook Marketplace has a large user base and is easy to use but less suitable for shipping-based businesses.
Shopify – A popular e-commerce platform that offers easy setup and a range of customizable themes. It provides user-friendly features and a secure payment system but has transaction fees and limited customizability.
WooCommerce – A plugin for WordPress that transforms your website into an e-commerce store. It provides flexibility and total control over your store but requires some technical knowledge and doesn't provide hosting.
Wix – An e-commerce platform that enables you to create a store with drag-and-drop functionality. It has a beginner-friendly interface and a wide selection of templates but is limited in scalability and can't process multi-currency checkouts.
Listing Products
You can list products in two ways: manual and automatic. The manual way is when you copy-paste all the details (title, description, specifications, images) from a product page to your listing. This approach is very time-consuming.
Another approach is to use dropshipping automation software like AutoDS. This way, you can import a product in under a minute. All you have to do is paste the product's link into AutoDS Product Importer and press Publish to Store.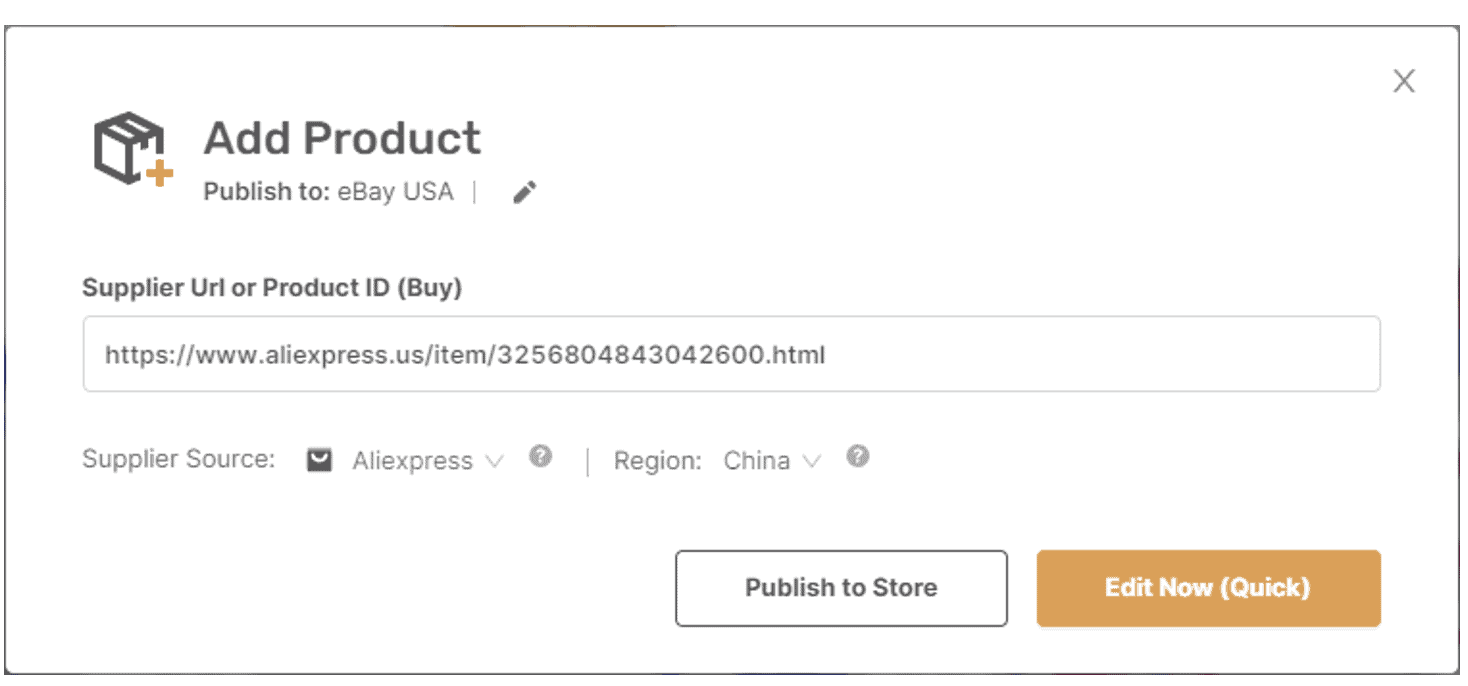 But that's not all. If you want to edit product details before pushing it to your store, press the Edit Now button. There you can customize the title and description, manage variations and images, or edit specifications. Once finished, press Save & Import to make your listing live, or Save if you want to edit your draft later.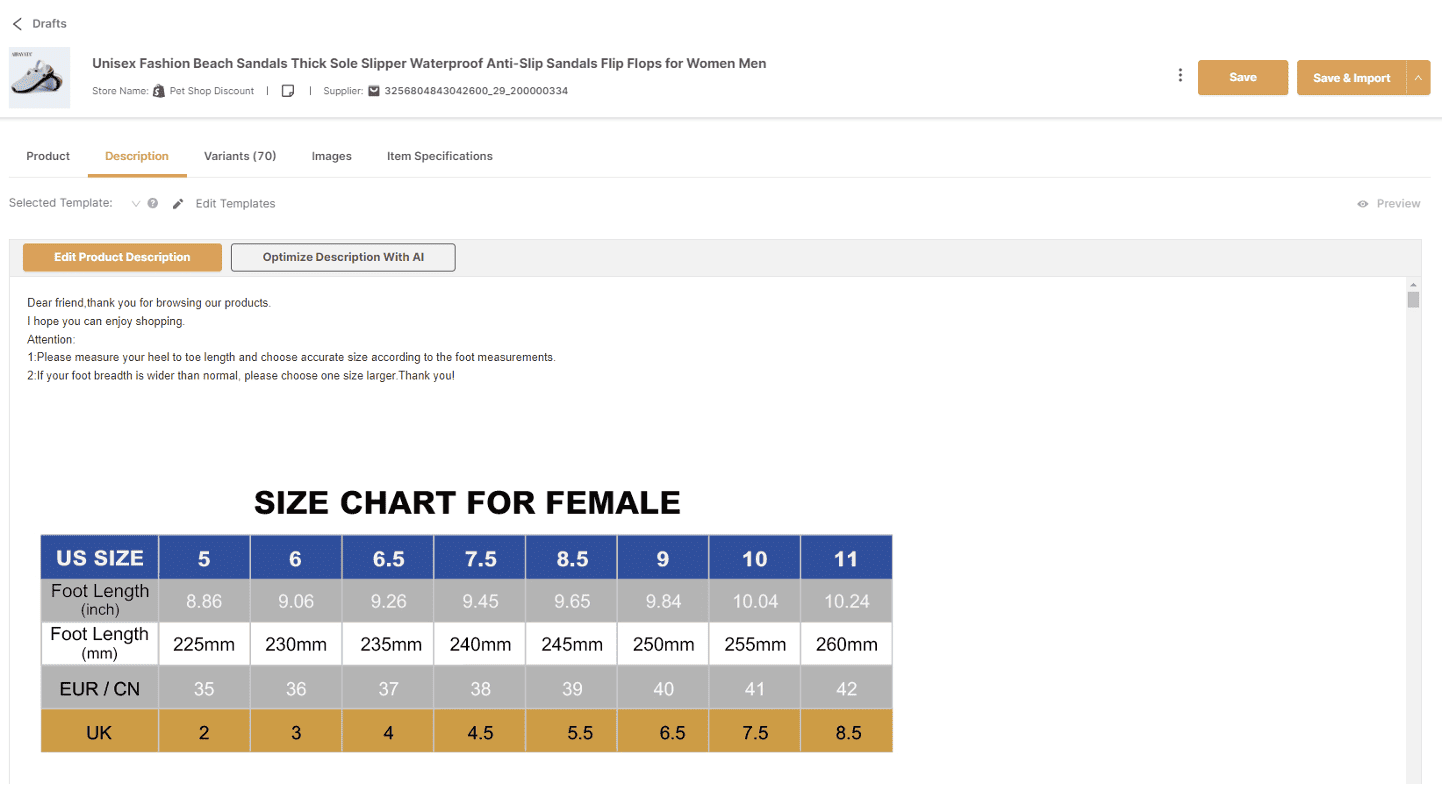 Moreover, with AutoDS Bulk Importer, you can import hundreds of items at once in no time. It will grab all the product information and import it to your store.
Market Your Store
Our job as dropshippers involves two things: identifying and sourcing winning products and promoting our store. Marketing might be even more important, as it attracts customers we convert into sales. Promoting a dropshipping store involves different strategies based on our selling channels.
For stores on Shopify, WooCommerce, or Wix, Pay-Per-Click (PPC) advertising on platforms like Google Ads and Bing Ads is very effective. These ads drive traffic but require optimized landing pages for better conversion.
Email marketing attracts customers through personalized offers and newsletters. Additionally, social media marketing complements customizable websites greatly. Facebook, Instagram, Twitter, and Pinterest offer various promotion options.
Facebook advertising reaches specific demographics and interests, while Instagram's shoppable posts allow direct product tagging. Twitter Ads and Pinterest Buyable Pins also can boost sales. Creating engaging content and leveraging influencers further extends your reach and exposure.
Marketplaces like Amazon, Bay, and Etsy have their own specialized advertising features. Amazon PPC places products at the top of relevant searches. eBay and Etsy offer Promoted Listings.
Fulfill Orders
Promptly fulfilling orders is vital for the success of an online business. Efficient order fulfillment directly impacts customer satisfaction and overall profitability. Time is of the essence here. Therefore, quickly processing orders can minimize shipping delays and avoid negative feedback. Additionally, satisfied customers are more likely to become repeat buyers and refer others to our store.
There are two approaches to order fulfillment. We can process each order manually or use dropshipping automation software.
The manual approach includes visiting your supplier's website, finding the right product, and placing an order with your buyer's details. Then you have to update your customer with tracking details. The same for each order.
Manual processing heavily relies on human efforts. Your efforts. In larger volumes, it can become overwhelming and prone to errors. To help with that, you can use Auto Ordering automation. Automation tools can efficiently manage and process a high volume of orders, significantly reducing the risk of errors and delays.
Automating order processing leads to even faster fulfillment. It can instantly sync inventory levels, automatically place orders, and manage tracking details seamlessly. By reducing manual work, we can focus on other crucial aspects of our business, such as marketing and customer engagement.
Customer service
Customer service plays a crucial role in ensuring a successful business. Dropshippers are middlemen between suppliers and customers. Thus, it is our job to handle customer inquiries, concerns, and issues.
First and foremost, we must establish clear lines of communication with our customers. It means promptly responding to inquiries, messages, and emails. By being attentive and responsive, we can create a sense of trust and reliability with our client base. Communication channels like chat support, email, and social media messaging help connect with customers.
Furthermore, dropshippers must update customers about order status, shipping times, and potential delays. Provide transparent and accurate information for customers to will feel informed and valued.
Positive feedback is equally vital in the dropshipping business. Satisfied customers who receive their orders on time are likelier to leave positive reviews and recommend the store to others. These positive reviews can significantly impact the store's reputation and attract potential customers.
In contrast, negative feedback can have adverse effects. Unresolved customer issues or poor communication can result in negative reviews, discouraging potential buyers from purchasing. As a result, maintaining a positive image and promptly addressing customer concerns can go a long way in building a loyal customer base.
What Is Dropshipping Automation?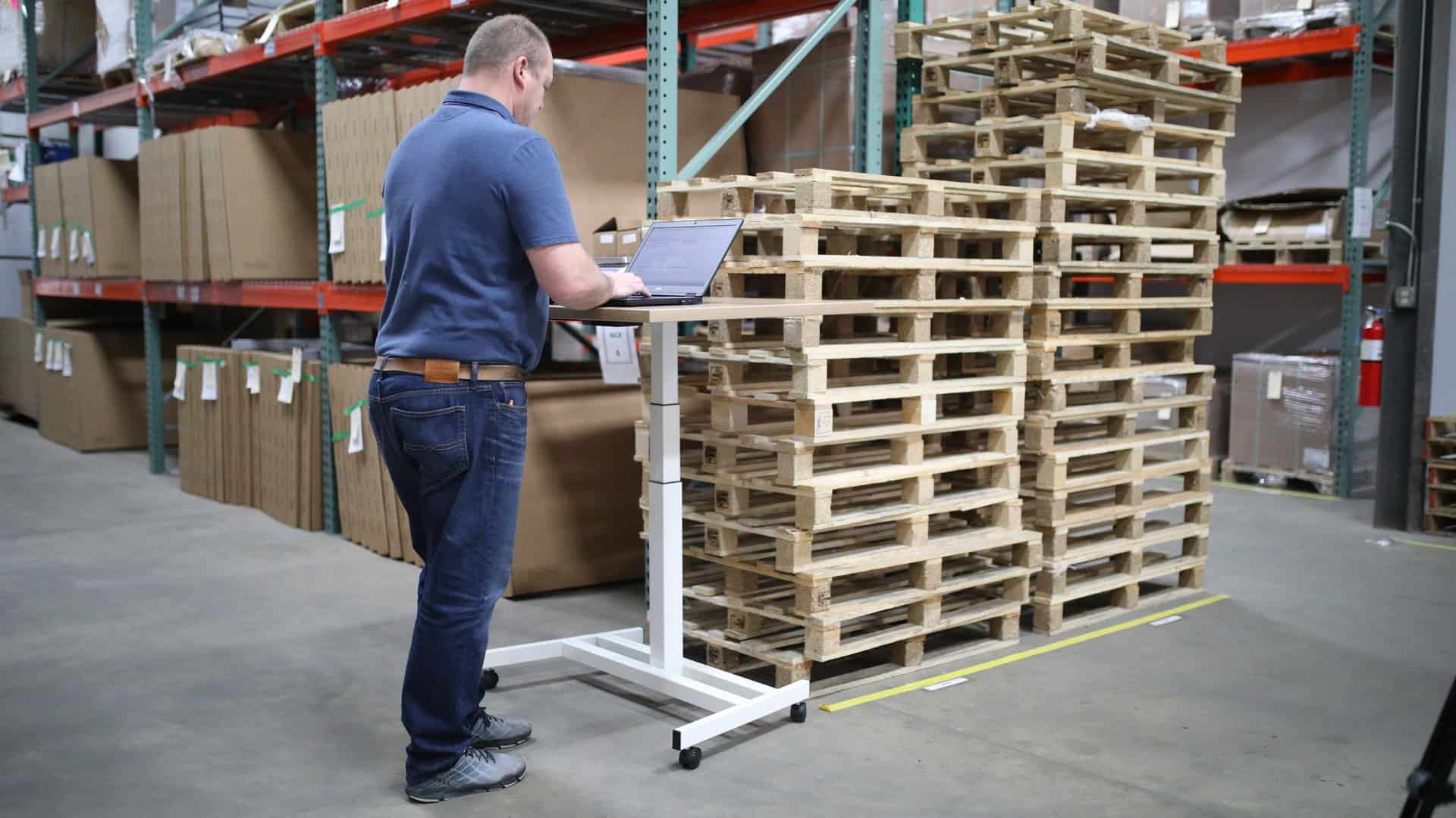 As we mentioned how automation can help you with manual tasks, let's take a closer at what it is. So, what is dropshipping automation?
Dropshipping automation is using technology and tools to streamline and simplify the dropshipping process. The benefits of automation are numerous. First and foremost, it saves time and effort for us to focus on other aspects of our business. It also reduces the risk of errors and manual mistakes, as automation tools can handle tasks more accurately and efficiently.
Let's look at ways to automate different aspects of dropshipping:
Product research – Using software to identify trending products, popular niches, and profitable items. These tools can analyze market data, customer behavior, and competitor insights, making it easier for us to identify winning products.
Importing products – With dropshipping automation, you can import product details, images, and prices directly into your store with just a few clicks. Moreover, you can import hundreds of products at once.
Monitor prices and stock – Monitoring prices and stock levels automatically ensures you always sell products at competitive prices and avoid selling out-of-stock items.
Order processing – Automating order processing ensures a smooth and efficient fulfillment process. Dropshipping automation tools can automatically forward the order details to the supplier, eliminating the need for manual data entry and reducing the chances of errors.
To sum up, dropshipping automation brings many advantages to online sellers. By automating product research, importing products, monitoring prices and stock, and processing orders, we can save time, reduce errors, and focus on growing our business. Automation can increase efficiency and profitability, making it an essential strategy for e-commerce.
Conclusion
That's it! Now you know what dropshipping is and what all the fuss is about.
To summarize, dropshipping is a lucrative business, especially when automated. The combination of low startup costs, no need for inventory, and a wide range of products makes it an attractive venture for entrepreneurs. Automating the process further amplifies its benefits by reducing manual work, increasing efficiency, and allowing for scalability.
So, dropshipping is undoubtedly worth trying for those looking to dive into e-commerce.
Where Should We Send

Your WordPress Deals & Discounts?
Subscribe to Our Newsletter and Get Your First Deal Delivered Instant to Your Email Inbox.
Thank you for subscribing.
Something went wrong.