Have you ever tried creating online magazines, digital brochures or something similar with a realistic 3D page flip effect such in a flipbook? FlipHTML5 brings you the easiest way to do that most effectively and uniquely.
In today's post, we review the FlipHTML5 software which is a fantastic flipbook software for online publishers to present their work in style. But before that let's first understand what a Flipbook software is.
What Is a Flipbook Software?
If you are into creating a lot of digital books, then Flipbook software is not something that you have not heard of.  It is a software that offers a realistic look to your digital book and lets you turn the pages automatically as the user approaches the end.
With Flipbook software, you can present your book in an organized and more presentable way. And all of that, without losing its professional look.
The result is a responsive and competent e-book that opens not only on your laptop but also on other devices with different screen sizes ranging from iPads to various other mobile devices. You can also easily convert a PDF file into an ebook, catalog or even a digital brochure.
FlipHTML5 is one of them, and you are going to love what it can help you do.
FlipHTML5
FlipHTML5 is professional software that has been designed specifically to meet the needs of online publishers. The application is loaded with tons of amazing features to equip you with all the designing and editing tools that you might need while working on your project.
It fantastically turns all your PDF files into the page like form offering readers with the illusion that they are reading an actual physical book.
The only difference is that unlike any physical books here you can add videos, slideshows and even links other than images. This enhances the reader's experience by making it more interactive and exciting.
Let's have a quick look at the features that it offers.
FlipHTML5 Features

As I have already mentioned, FlipHTML5 is loaded with brilliant features to enable a smooth designing journey for you. Here are some of the key features that it comes with.
Publishing Options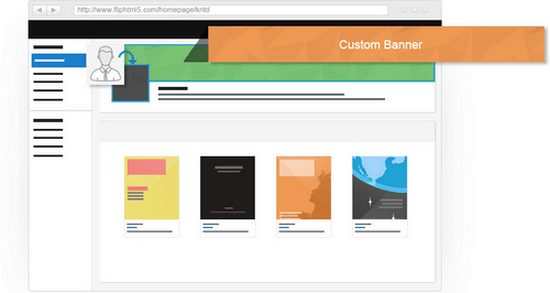 FlipHTML5 offers amazing publishing features to anyone who uses it to build their project.
From beautiful homepages to bookcase everything is just a few clicks away.
You can also activate the auto subscription option for your readers and add easy sharing option to your publication, so it gets

shared across various social media platforms

.
It lets you check the stats to get an idea about how your publishing is doing.
The best thing is you do not need to work on the SEO part. Because FlipHTML5 is already SEO-friendly.
Make Your Work Interactive
Under this, you get options that can help you make your work more exciting with all its amazing features.
The most important of them is how easily you can convert your PDF files into a stunning digital publication.
You also get to use tons of pre-built templates and themes to enhance the visual appeal of your e-book instantly. With this, you can skip all the coding to design it to give it a look that you have always wanted.
If you are using the platinum version, you can make your project even more exciting by adding animations to it. All of it can be done in real-time without a single line of code.
The platinum version also comes with various options to let you add YouTube video, local video, audio, images, photo slideshow, text, links, and button to your digital magazine and engage your readers with immersive digital experiences.
Branding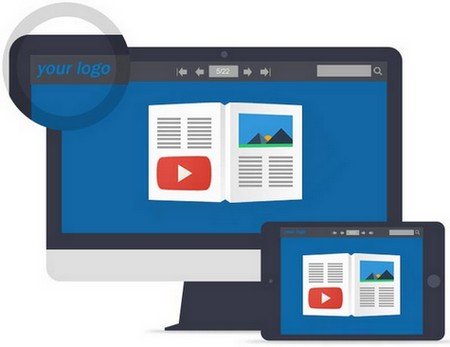 FlipHTML5 can also help spread brand awareness.
The platinum version lets you change your fliphtml5.com to yourdomain.com.
You can also use your logo for marketing your brand and spreading awareness about it. You can also set it up in the bookcase to make it look impressive.
The beautiful homepage banners let you decorate your homepage and promote your branding.
FlipHTML5 offers quite a few exceptional features for branding purposes, but if you're looking for a powerful tool which allows you to handle all of your brand assets which is highly customizable and shareable with your team, Brandox may be exactly what you're looking for.
Monetization
If you think FlipHTML5 is only about publishing, then you are thoroughly wrong. It also lets you earn money through:
Adsense.
Banner advertisements and of course.
Selling publications.
Responsiveness
FlipHTML5 works on all browsers and is thoroughly responsive to mobile devices of all sorts. You will have an equally excellent user experience on a mobile as you will on a laptop.
Cloud Performance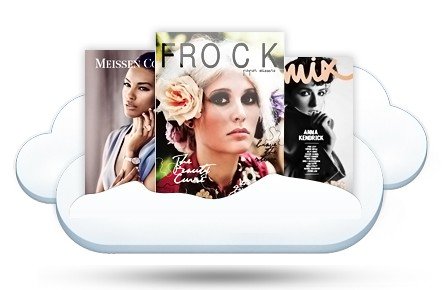 FlipHTML5 is a high-performance cloud publishing platform that uses the Amazon S3 services to store, protect and guard your published work against any external threat.
Security
It thoroughly protects your work and lets you offer:
One Authorization ID for one specific user.
Keep your publications private on our FlipHTML5 cloud.
Multi-output
With this feature, you can:
Publish in any format ranging from HTML, ZIP, EXE, etc.
Create WordPress, Joomla and Drupal plugins and install and run them on your websites (Gold version).
Read without an internet connection on your local computer.
Build Android Flipbook app with our desktop client, upload and sell it on Google Play (enterprise version).
Customization and Configuration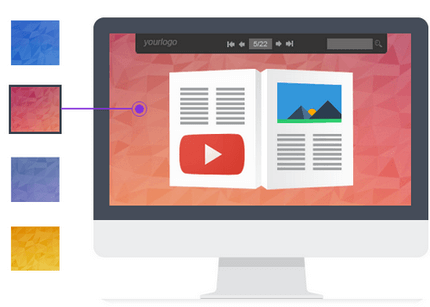 You are going to love the customization options that you will get with this software. Configuring with this software is so much easier. With it, you can:
Add background music and images.
Allow language localization.
Use the auto flipping mode.
Import multiple PDFs at the same time and merge them into one single jQuery and HTML5 digital magazine.
Use the Command Line Mode to open the desktop client to publish your digital magazines.
Use Table of contents.
How to Use FLIPHTML5
Let's check out how to use FlipHTML5 to create an online flipbook. Once you login to your FlipHTML5 dashboard, you will see the following appear on your screen.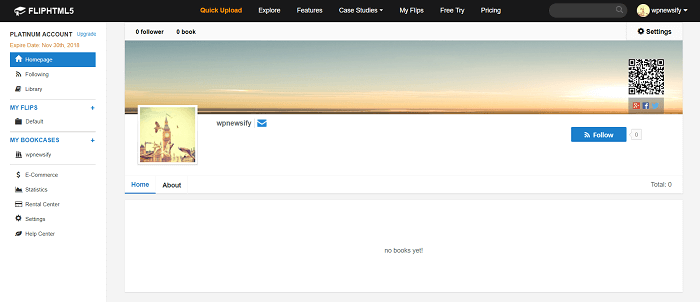 Here you will see several options on the top bar like Quick Upload, Explore, Features, Case Studies, etc. Click on the My Flips option and click on The New Folder option.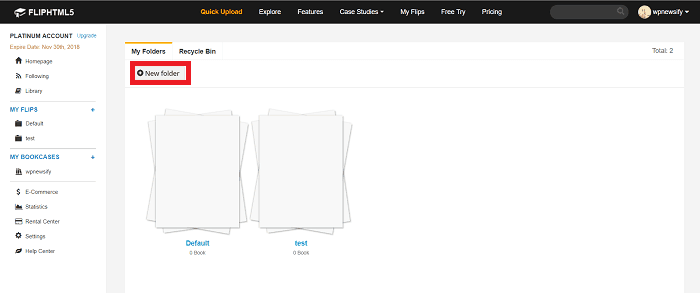 Now give your flipbook a name, description, and category to your folder. I have named it as Test Folder here and chosen Birds (just a random one) as the category. On the following page click on the Add New Book as in the image below.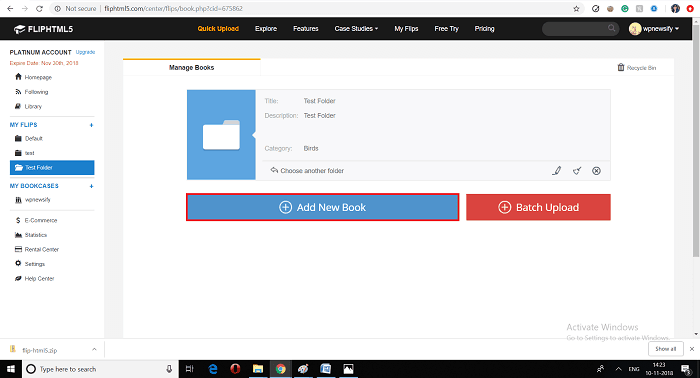 A new screen will now appear where you will be given an option to upload a PDF file. Choose the PDF file that you want to convert to a flipbook. Here I am uploading a demo PDF file that I have downloaded from the internet.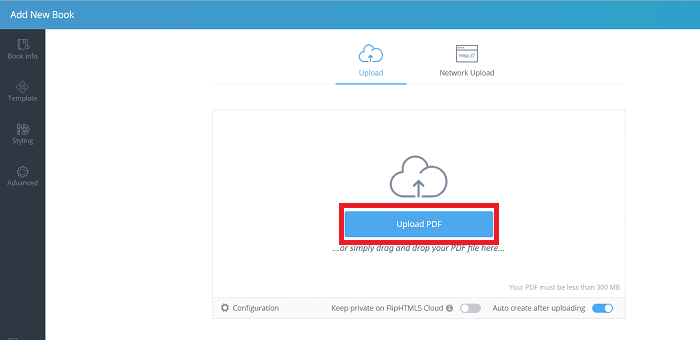 Once your document is uploaded, you can style it by selecting the options on the left side of your screen. As a final step clicks on the Apply button below to save the settings, and that's it.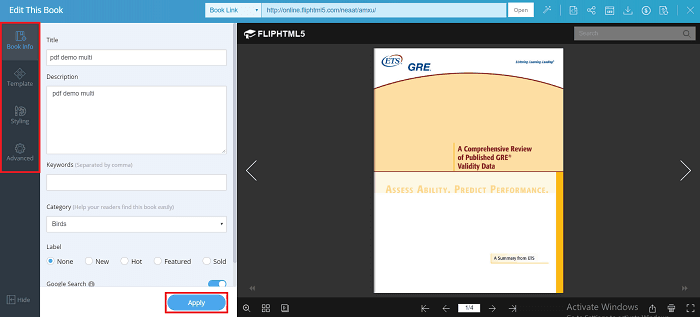 Your Flipbook is ready to go.
FlipHTML5 Online Editor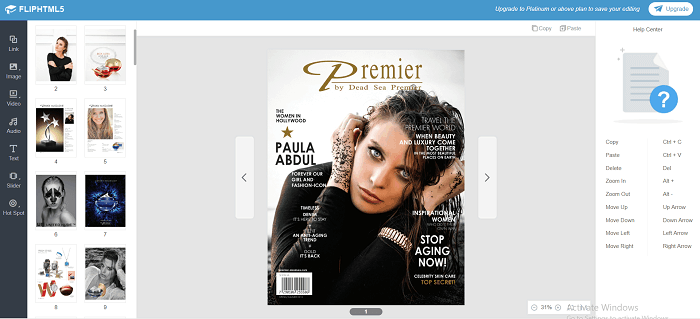 If you have ever used Canva to create presentations, featured images or anything that it lets you create, using the FlipHTML5 online editor won't be tough. Hence, I found it to be exactly like Canva, and I loved the flexibility it offers to create and style your work.
It comes with tons of amazing layouts that you can be directly imported and further edited to fit your needs. Moreover, it supports links, videos, audios, and even sliders.
FlipHTML5 Prices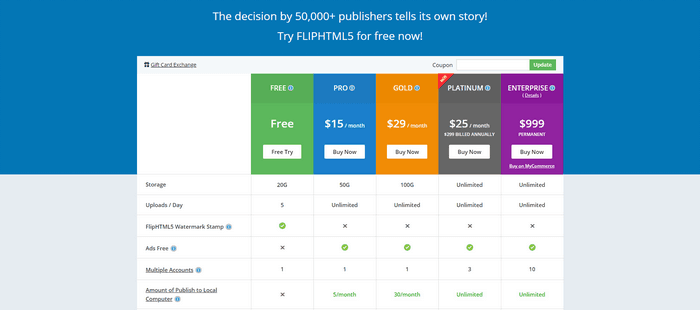 The software comes under different prices. There's a free version, Pro version, Gold version, Platinum version and an Enterprise version each with different age limits, account limits, etc.
You can choose the pricing plan you think meets your requirement and enjoy its amazing services.
In Conclusion
FlipHTML5 is a fantastic software that can turn your simple PDF file to a grand online Flipbook that can be easily shared with your clients, friends or anyone else. Furthermore, the styling options will only make your experience better.
So if you have not used it yet, it's time you check it out FlipHTML5 before you start working on your next ebook or flipbook.
Latest posts by Kaveri Bharali
(see all)
Where Should We Send

Your WordPress Deals & Discounts?
Subscribe to Our Newsletter and Get Your First Deal Delivered Instant to Your Email Inbox.
Thank you for subscribing.
Something went wrong.