We are back with exciting weekly WordPress news. It has been a while, actually back since we run the WP Daily Themes which we by the way sold last year. But now we're back with weekly recaps about WordPress and it's something I really missed writing about. It's always interesting and awesome to read, follow news and what happens in the WordPress sphere, right?
I've worked with WordPress almost 10 years, but I never got tired of working with WordPress, write about WordPress or try new WordPress themes and plugins. Many of you surely recognize the feeling, right? This is an amazing CMS and is the most popular publishing platform undoubtedly. I'm glad we back on track and started our new section: Weekly WordPress Recap. Every week we gonna present WordPress news, resources, tips, tricks, themes, plugins, tutorials and more.
I am really looking forward to seeing you here every week! Let's take a closer look at what happened in the WordPress community, the past week, shall we?
Here is our Weekly WordPress Recap:  Amazon S3 Outage, Freemius Insights & Importer Tool for Medium.
WordPress News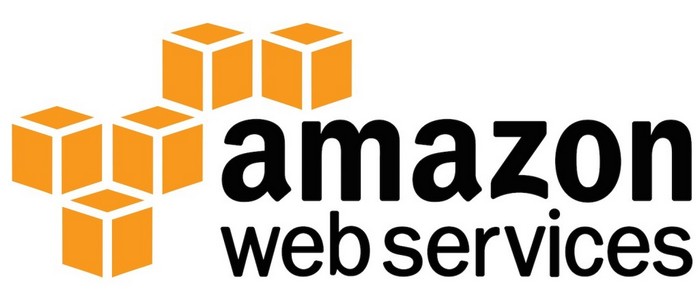 Amazon S3 Outage Hits WordPress Businesses, Disrupting Services and Support: Amazon was experiencing "high error rates with S3 in US-EAST-1," causing a massive outage for sites, apps, and services across the web.
Freemius Launches Insights for WordPress Themes: Freemius Insights for themes gives developers an opportunity to collect a large variety of data, including, email addresses, PHP, plugin, WordPress version distribution, and more.
WordPress.com Announces New Importer for Medium Posts: Publishers that don't want to stick around for Medium's next round of experimentation can now easily migrate to WordPress.
Improve the WordPress Editor by Contributing to the Gutenberg Project: What is Gutenberg? The first prototype for WP Gutenberg was released just a few weeks ago. Matias Ventura is the tech lead and Joen Asmussen is the design lead for this project.
What WordPress Influencers Want To See In Future Versions Of WordPress: Since the release of WordPress 4.8 is near, everyone in the WordPress community expects a truly revamped version of WordPress with more speed, security, glitch free backend and a slick front-end design.
The February 2017 WordPress Attack Report: WordPress attack report for February 2017. This report contains a new kind of analysis on the top 25 attacking IPs, called topology analysis.
WordPress Resources: Tips & Tricks
Behind the Scenes – Launching a Premium WordPress Coupon Plugin: In early 2015 I started experimenting with additional ways to increase conversions on woorkup, and that is where the WP Coupons plugin was born.
15 Helpful Tips To Help You Maintain Your WordPress Website: In the post are tips and tricks that will give you the know-how of best ways to maintain a WordPress website to keep it optimized.
32 Extremely Useful Tricks for the WordPress Functions File: All WordPress themes come with a powerful functions.php file. In this article, we will show you some of the most useful tricks for your WordPress functions file.
How To Get A Free, Valid SSL Certificate For Your WordPress Website: HTTPS should be on any website that collects passwords, payments, medical information or other sensitive data. But what if you could get a free and valid SSL certificate for your domain?
Don't Forget to Update Personal and Site Information on Your WordPress Site: During the WordPress installation, many people tend to skip writing down the personal and site information. Most people will quickly enter just the most necessary info that is needed to continue with the next step.
WordPress Tutorials
Migrating WordPress Site to New Host With Zero Down Time: With proper knowledge and implementation techniques, you can move WordPress websites to new domains seamlessly without any data loss and no downtime.
How to Create Your Online Video Player in WordPress: A Video is a useful addition to any kind of website. It can make it more realistic and dynamic. One thing is to have just static images as the result of some action but another thing is to present that action, process.
The Ultimate Guide to Setting Up Your WordPress Development Environment: In this article, we'll explore what a WordPress development environment is, why it's vital for your workflow, and how to set yours up in five steps. Let's get cracking!
How to Increase the Time Visitors Spend on Your WordPress Website: This guide to increasing time on a site covers the benefits of keeping your visitors engaged for longer, how to measure your current average visitor duration, and what you can do to improve those times.
How to Backup WordPress on Google Drive: UpdraftPlus offers prominent features for creating an efficient backup of your WordPress website and send it to your Google Drive automatically in certain time intervals.
WordPress Themes & Plugins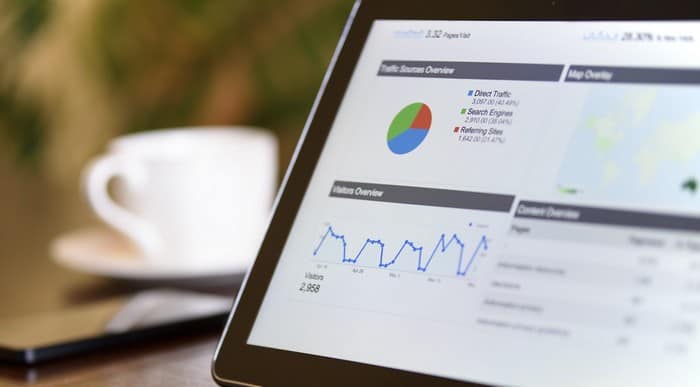 Why Should You Look Beyond Yoast and All-in-One SEO: Tools such as All-in-One SEO and Yoast are used, among other things, to check for the number of keyword appearances on a particular page, as well as in on-page elements including image alt tags and meta tags.
Top 10 New Free WordPress Themes February 2017 Edition: We have selected 10 free WordPress theme released in February 2017 that we believe stand out from the crowd. Most of the themes are from popular theme providers such as AccessPress Themes, Colorlib, and InkHive.
9 Helpful Affiliate Marketing Plugins For WordPress Bloggers: To be an effective affiliate marketer, you need the right set of tools. And that's what this post is gonna help you with – a solid set of affiliate marketing plugins and tools.
The Best Free Magazine WordPress Themes for 2017: Magazine WordPress Themes remain a popular choice for bloggers who wish to provide content around a certain subject that is more suited a news publication style layout instead of the traditional personal blog layout.
WordPress Product Reviews
ScalaHosting WordPress Hosting Review – Is It a Good Choice?: The cheap WordPress hosting plans and features from ScalaHosting deliver excellent value for money. The plans are designed to cater to different requirements and all feature value-added services that other hosting plans typically don't include.
Divi vs Avada – Which of These WordPress Themes Is Best? (2017): Avada is the best-selling WordPress Theme on ThemeForest, with over 297,000 sales at the moment. Divi, on the other hand, is the most flexible theme from Elegant Themes.
Meta Slider (Free) vs Meta Slider Pro – Plugin Review – Is it Worth Going Premium?: In this article, we'll be reviewing Meta Slider (Free) and Meta Slider Pro, to help you decide which version is right for your own individual needs.
WordPress Giveaways
Introducing HappyThemes: A New WordPress Theme Shop +Giveaway: We're very happy to announce HappyThemes, a new WordPress theme shop with awesome themes has been launched. HappyThemes giving away 3 Lifetime Membership Accounts for 3 winners worth $149.
Restrict Content Pro is worth every dollar! +Giveaway: Restrict Content Pro is a 5-year-old codebase that is constantly getting more and more attention and seeing its codebase get a massive refactor all over. Get the plugin for free!
WordPress Podcasts
WPWeekly Episode 265 – Interview with Matt Medeiros: In this episode, Marcus Couch and I are joined by Matt Medeiros, co-founder of Slocum Studio. Medeiros developed Conductor, a WordPress plugin that enables people to display content in blocks, similar to the approach that WordPress core is taking.
WPblab EP65 – Nonprofit Marketing With WordPress w/ Nathan Porter: This week on WPblab we'll be speaking with Nathan Porter on how you can use WordPress effectively to market your nonprofit. Nathan is CEO wannapixel and co-founder of ukuupeople.
Get on the Right Path to Starting Your Online Store: In this show, we talk with Patrick Rauland, eCommerce consultant and educator on Lynda.com. This is Patrick's second appearance on our podcast.
EP225 – Displaying Images in WordPress: This week on WPwatercooler we'll be revisiting a topic we discussed in 2013 about images, galleries and the many ways of using images on your WordPress site's posts and theme.
Ending Notes
That's all folks! Yet another exciting week in the WordPress community has passed. I hope you can make use of some the tips in our weekly WordPress recap post. Please let me know about all WordPress stuff you come across so we can add them to our next roundup. Drive safely and have a wonderful weekend!
Where Should We Send

Your WordPress Deals & Discounts?
Subscribe to Our Newsletter and Get Your First Deal Delivered Instant to Your Email Inbox.
Thank you for subscribing.
Something went wrong.