So you now have a working WordPress site. That's great! But functionality alone will not get you anywhere — how your WordPress looks and works matters even more. One wrong decision on the layout can be disastrous and can turn off potential visitors. A simple miscalculation can slow your WordPress site down. This is why it is extremely important for you to know what makes a website great.
20 Amazing Website Scripts That Can Make All the Difference
In the case of your WordPress site, the right scripts can do the job. CodeGrape has put together a great deal for you, with 20 amazing website scripts that can make your site highly appealing and all the difference. Here's a preview of what they can do for you:
StickyMenu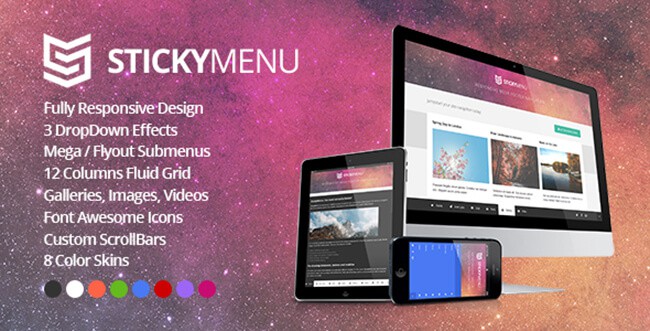 StickyMenu is a responsive mega footer navigation tool. This means that it is coded and designed to work and fit on any device. You have different drop-down options – click, toggle or hover. These drop-downs can also have a fixed width or could appear in full width. You have an option to go for mega width as well. It is also easy to add videos and images, use different icons, and change color skins.
AlphaMenu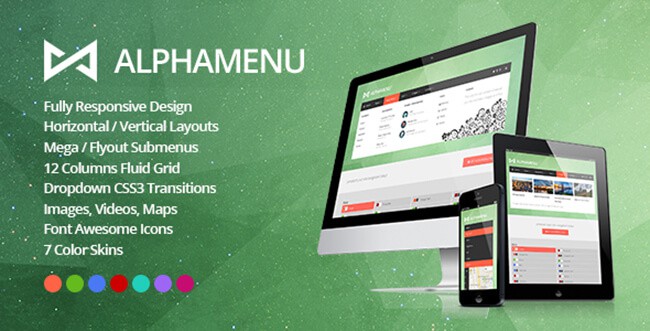 AlphaMenu is a jQuery mega menu plugin. It has everything you need, considering how user-friendly and highly customizable it is. It also has a responsive design and supports multiple instances. You have different color skins to choose from, as well as over 430 icons.
CSS3 Image Hover Effects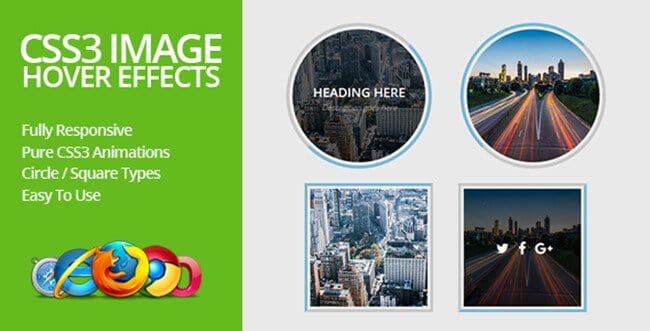 Hover effects on images are always a crowd favorite. They add character to your WordPress sites design. It also makes it easier for users to look at the important elements on every page. As for the CSS3 Image Hover Effects, this entire pack is fully responsive. You have pure CSS3 animations, with both circle and square types. Everything is easily customizable. This means that no matter what the demands of your website are, this will be highly useful.
CSS Button Hover Effects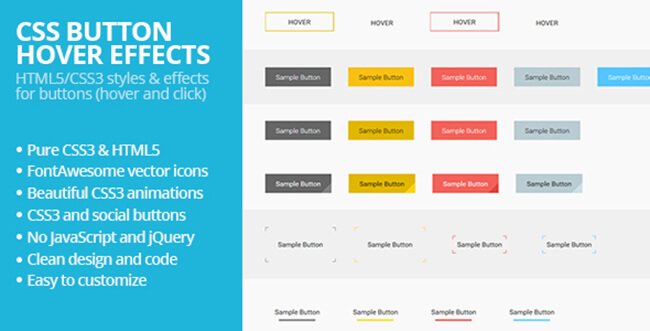 If hover effects work well on images, they work great with buttons, too. These effects make navigation a lot easier for users. This pack contain pure HTML5/CSS3 flat buttons. They work on any kind of browser and have an HTML5 structure. You have access to different vector icons, as well as amazing CSS3 animations. There is no jQuery and Javascript here.
CSS Star Rating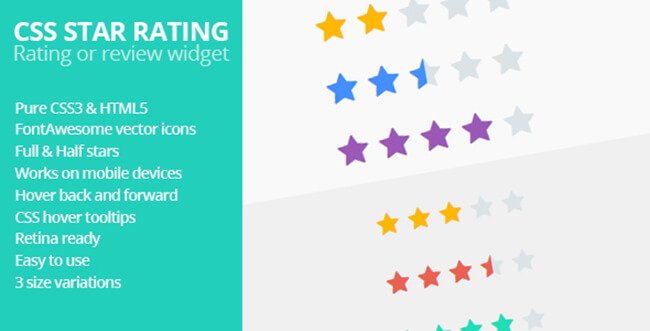 Reviews are always helpful to any website. If that's something you need on your WordPress site, this is very useful. CSS Star Rating is a review or rating widget. Built with HTML5 and CSS3. It comes with hover forward and back effects. Allows users to leave both full stars and half stars. It is cross browser compatible and is very easy to modify and use.
Head on to Dealfuel and Grab This Bundle Now!
Smart Carousel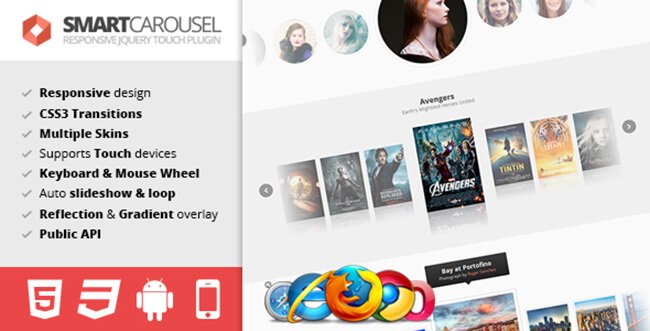 This carousel plugin is every developer's dream. Its list of features shows not only the basics but a lot of additional perks as well. It is touch-enabled and responsive. It also works smoothly and is extremely fast. You can easily integrate it with current projects you are working on. You have gradient and reflection overlay effects and allows you customize even the animation speed. There are built-in skins you can easily tweak to your liking. It also has a public API, allowing you to control it externally.
Flex Carousel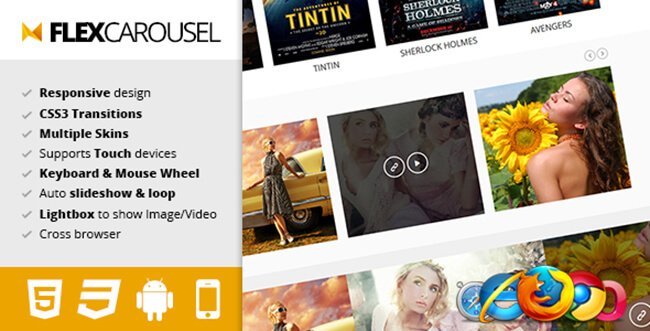 Just like Smart Carousel, Flex Carousel is brimming with great features as well. It is fully responsive in two modes (item width range and break points). It also supports mobile touchscreens, uses Lightbox for images and videos, and has built-in skins you can easily customize.
Social Sidebar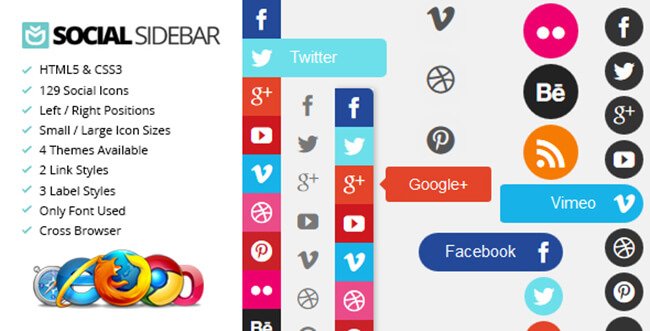 You probably know how important social sharing is on any kind of website. This is why you need Social Sidebar. It is extremely lightweight, so it doesn't affect website performance at all. It includes HTML5 and CSS3 transition effects. Featuring different themes for you to choose from – from dark to light, color to transparent. Icons can be set in different sizes, too.
Elegant Pricing Tables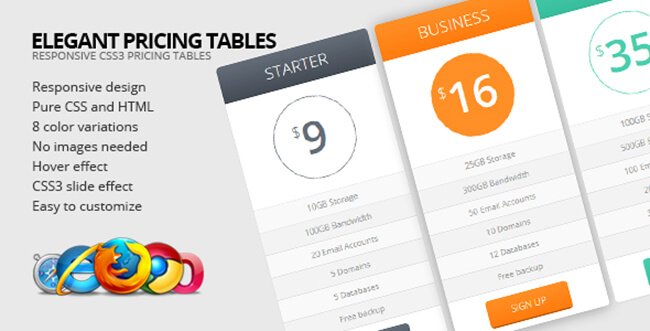 Do you need pricing tables for your list of services? Elegant Pricing Tables is purely responsive and comes in 8 different colors. The design itself is minimalist. This means that it is not only trendy and modern looking, it fits any kind of design or theme as well.
Circular Countdown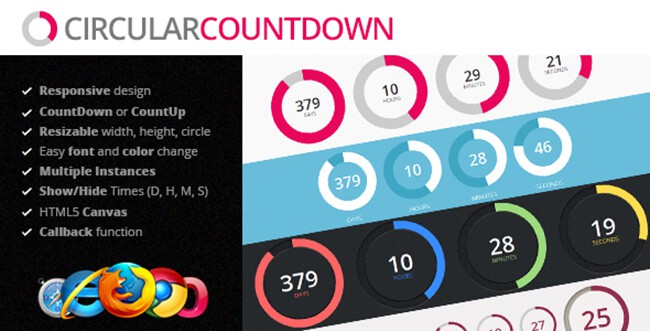 If you need countdowns, this jQuery plugin can prove to be useful. It has a responsive design and can match any color and image. You can set it to count down or count up. It also has a simple and clean interface that allows it to fit into any kind of website. It allows you to show or hide seconds, minutes, hours or days.
Head on to Dealfuel and Grab This Bundle Now!
Sliding Tabs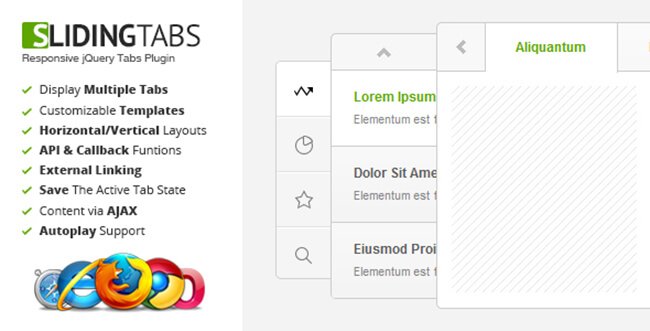 Sliding tabs are a great way to add some character to your website. This jQuery plugin is fully-customizable. You even have the option to choose one of the built-in templates or apply one of your own. There are no limits here in terms of size, and you can have an unlimited number of tabs as well. You can also place the tabs vertically or horizontally, depending on your preference or need.
Social Feed Parser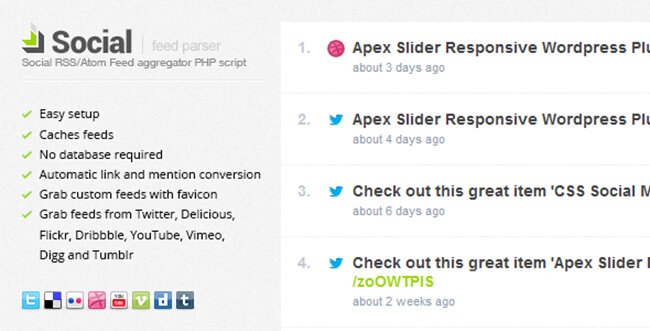 Do you want your website visitors to see what's going on in your social media accounts? Social Feed Parser allows you to do this. It's easy to setup and does not require any database. You can display your feeds from Digg, Tumblr, YouTube, Twitter, and a lot of other social sites.
HTML5 Audio Player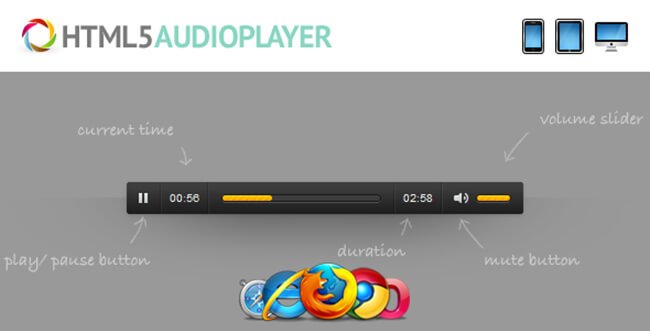 Audio can add so much flavor to your WordPress site. This is why you have to consider using the HTML5 Audio Player. This player works across multiple platforms. You can also turn on or turn off any of the buttons. The skins can be easily changed, and there are also 6 different themes for you to choose from.
Apex Slider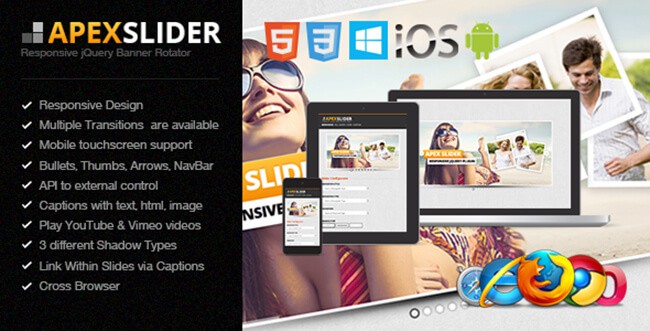 The Apex Slider comes in responsive, full screen, full width, or fixed sizes — it's all up to you! There are multiple transitions to choose from, including 3D and 2D effects. You also have the power to choose different transitions between slides.
jQuery Fullscreen Image Gallery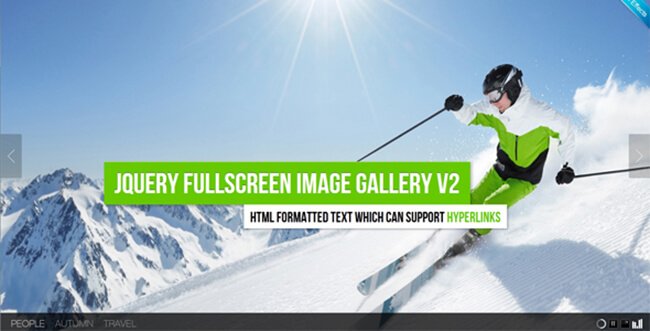 Working with full-screen images? The jQuery Fullscreen Image Gallery Version 2 is perfect for you. It lets you choose from different transitions – slide left, fade, slide right, and more. It also comes with the HTML5 audio player with a Flash fallback. The speed and easing as the images transition can also be tweaked easily.
Head on to Dealfuel and Grab This Bundle Now!
jQuery Banner Rotator
The jQuery banner rotator plugin does not just allow you to use different transitions. It also lets you add text effects in case you need captions for your banners. The banners are easily resizable and customizable. Speed and easing are also highly flexible in terms of transition.
HTML5 Video Background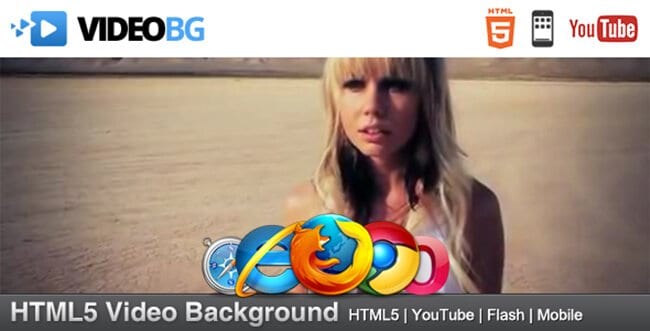 Video backgrounds are all the rage, as they add more depth to your pages. With HTML5 Video Background, you can enjoy the added character that video backgrounds deliver. This plugin lets you use HTML5 and YouTube videos. You can apply the parallax effect and allows inline usage in case of small videos.
jQuery Sliding Image Gallery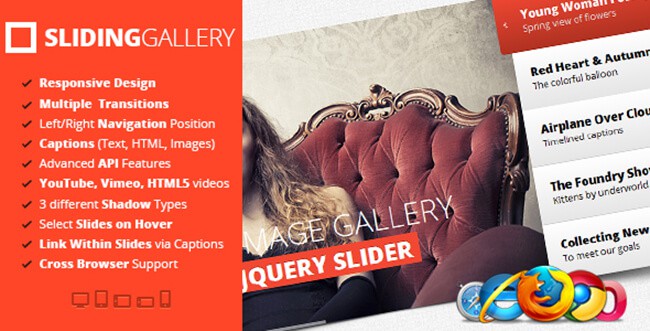 If you're working on banner rotators or product showcases, the jQuery Sliding Image Gallery is useful. It lets you use different types of transitions for each slide. It also has simple settings in aligning layers. You can show or hide your chosen components. You can also use an unlimited number of images. Each image you use can be customized with text descriptions. You also have the option to add hyperlinks to the images as well.
RubyMeny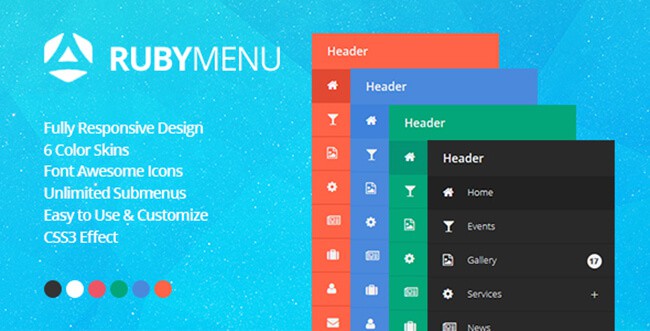 The accordion behavior while navigating through a website adds a hint of class in design. It lays out every option in a clean and simple manner. This makes your website very easy to navigate. This responsive jQuery vertical navigation supports multiple instances. You also have 6 different skins to choose from. It is easy to customize and is very user-friendly. It also gives you access to over 400 icons.
OES (Online Examination System)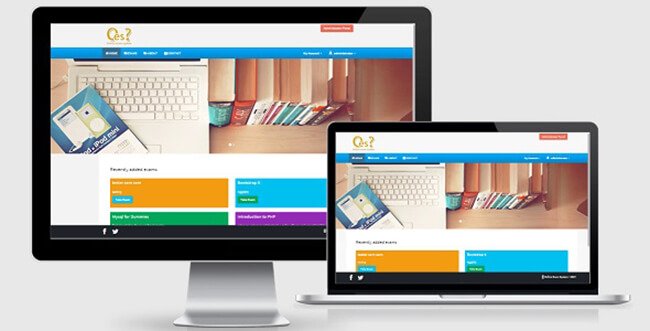 If you feel that your website needs its own quiz or examination system, then OES is going to be valuable to you. You can have your students take online exams using this plugin. You can even let them know how they did the moment they finish each test. It is easy to customize, and even easier to install. It uses jQuery Ajax and utilizes Code Igniter Framework. This, as you probably know, is more robust and far more secure. The questions in the exams also come in multiple choice format.
Wrapping Up
Every website deserves as much attention and following it can get. You may be marketing the website well. But if the functions in it are not efficient, how do you expect audiences to stay?
This is why you need to start working on making your WordPress site more user-friendly and highly appealing. That's what makes these 20 plugins listed great. Not only do they deliver an excellent user interface to users, they add style to your design as well. Now, you have the chance to get better engagement, and hopefully, better conversions. With these additions to your WordPress site, you can finally get the numbers you need.
Head on to Dealfuel and Grab This Bundle Now!
Where Should We Send

Your WordPress Deals & Discounts?
Subscribe to Our Newsletter and Get Your First Deal Delivered Instant to Your Email Inbox.
Thank you for subscribing.
Something went wrong.