We live in a digital era, which spells numerous options to make money online. Different chances are everywhere. Our world moves towards the individual's economy, offering amazing prospects for the remote format of work, online tasks, and time independence.
So, what channels do you have in 2021 from which you can get a nice profit? There is a quite obvious list of such activities:
Starting your blog with the WordPress website;
Passing different surveys is one of the simplest ways to make money – sign up, leave feedback, get your payment;
Turning into a freelancer. A vast world of opportunities as now almost every business could be performed online: from teaching to media activities;
Selling media content, even if you aren't a professional. The more, the better;
Building your online store to run a profitable business;
Affiliate campaign and referral programs, which are the most useful tools for producing a good income.
And we would like to suggest you pay your undivided attention to the activities offered at the end of the list.
Probably, the main reason why blogging is the finest option for passive income is that you are capable of running affiliate marketing from anywhere by driving customers to a merchant's website and getting paid a commission. Referral campaigns and affiliate marketing look similar, but they still have some differences.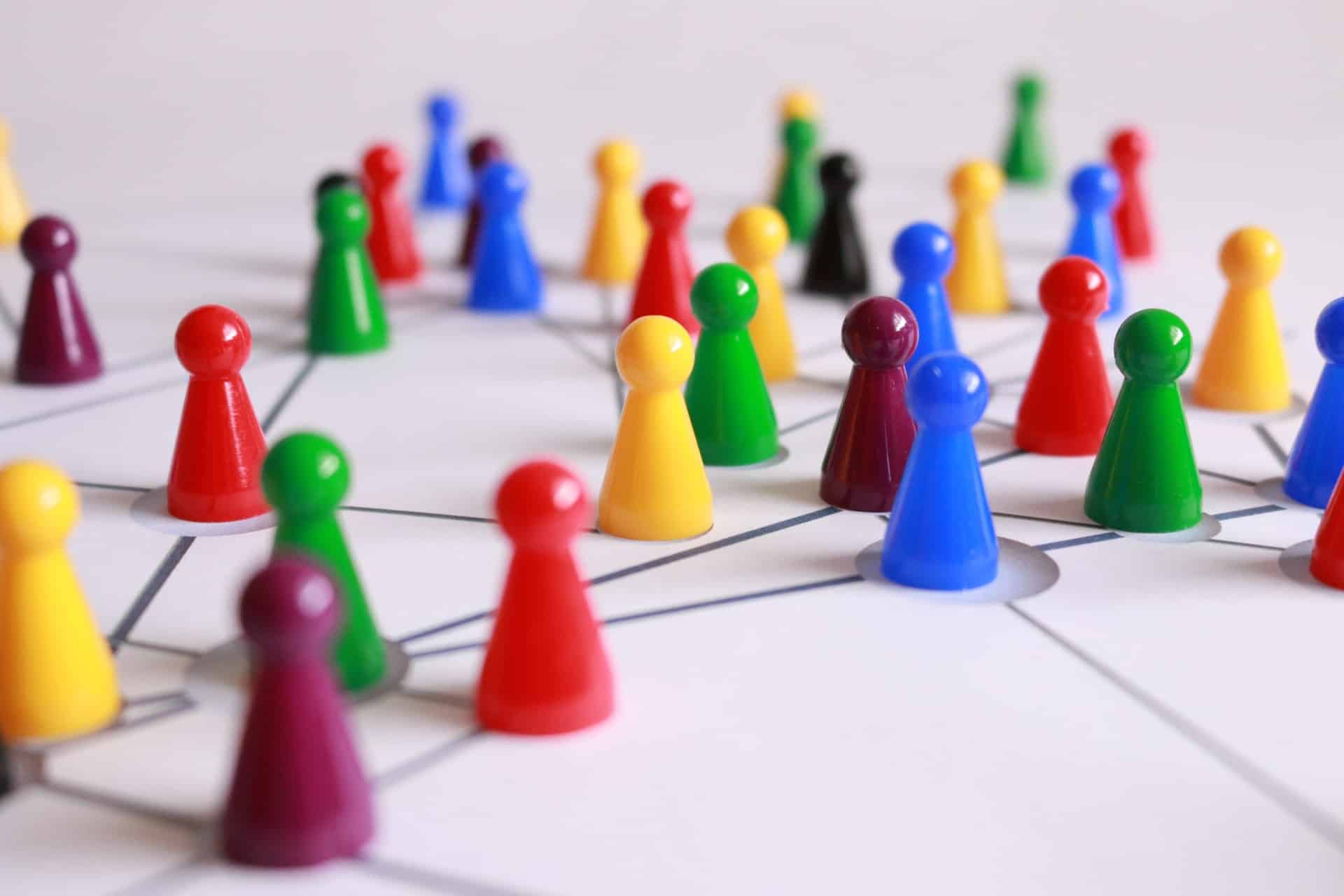 A referral process provides customers with some incentives every time they make a purchase through the website. The customer is the primary element of a referral program, and he or she gets, for instance, a gift or sale card, discount, etc. A company running an affiliate program pays influencers, marketers, bloggers, and other collaborators per each customer they bring in. Besides, an affiliate doesn't have to sell any products or services; it would suffice to promote a link efficiently.
Building excellent affiliate marketing or referral campaigns can boost your sales exponentially. Besides, you are not alone in this beginning, as many online resources could help you discover the best SEO affiliate program. The workflow on such tools is not complicated, so you will feel comfortable using it.
Provided you have already gained your audience on any of the popular online platforms, you may be up for a great start to leverage your network to promote someones' products or services.  You can start right now as you don't need to have any goods, payment management, on-site help, and other online store website staff.
To avoid being too intrusive, make sure to choose to cooperate with a merchant that doesn't contradict your platform's main message. You will find numerous affiliate products you can win a commission from, so go for collaboration with a trustworthy platform, get the best SEO affiliate programs, receive the referral links, and publicize them. Share the links for all the referral programs to make your earnings grow progressively.
Some platforms accumulate reliable options if you don't have much time to spare, looking for the best affiliate programs in 2020. One of such platforms is GainRock: it offers affiliate programs with average monthly earnings up to $1800.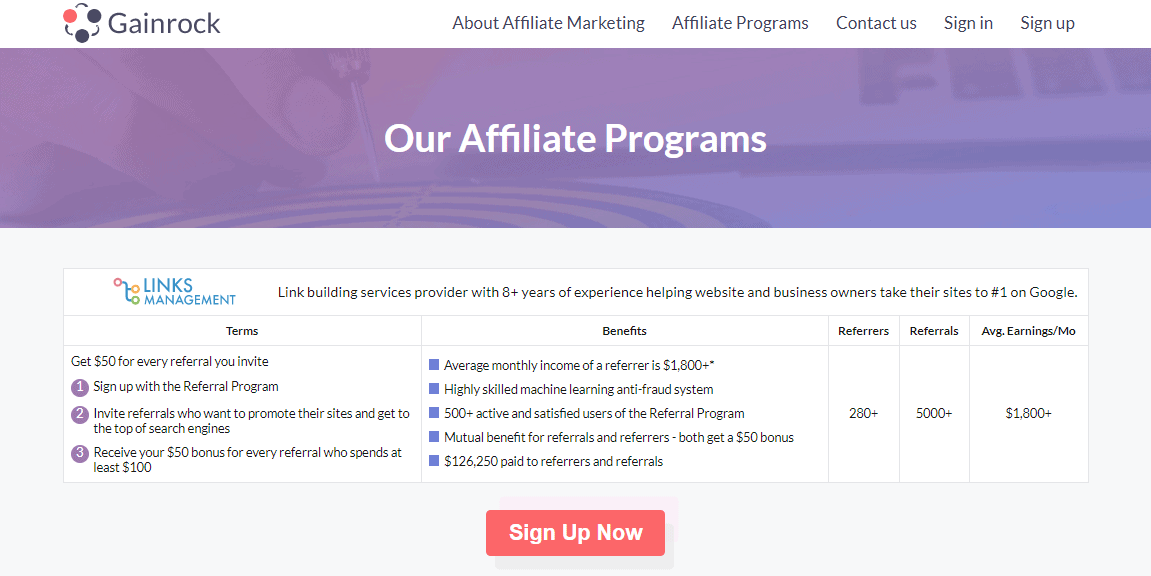 Let's do some simple math. Imagine that you have selected the most suitable project on GainRock. And using your published link, five users have been registered. In this situation, you will get a $250 commission. By the same logic, if your link brings 20 registrations, it will deliver you $1000. Not bad, right?
The more popular your WP website is, the more impressive profit from link promotions you will make. In general, this just means that the firm is glad to pay you for any sales they receive when someone clicks over from your site and purchases a merchant's product. You will get a commission from each sold product. You can be rewarded per click, per sale, and even per lead – all payment details depend on your project.
On the bright side, you will not have any contract with customers whatsoever — no face to face, phone communications, no messages at all. You don't even have to wonder how to build a website to make money. All you need to make money online is just posting links, for instance, on your social media accounts and your devoted audience will follow them. Work like an anonymous "agent" for the corporation that sells the products.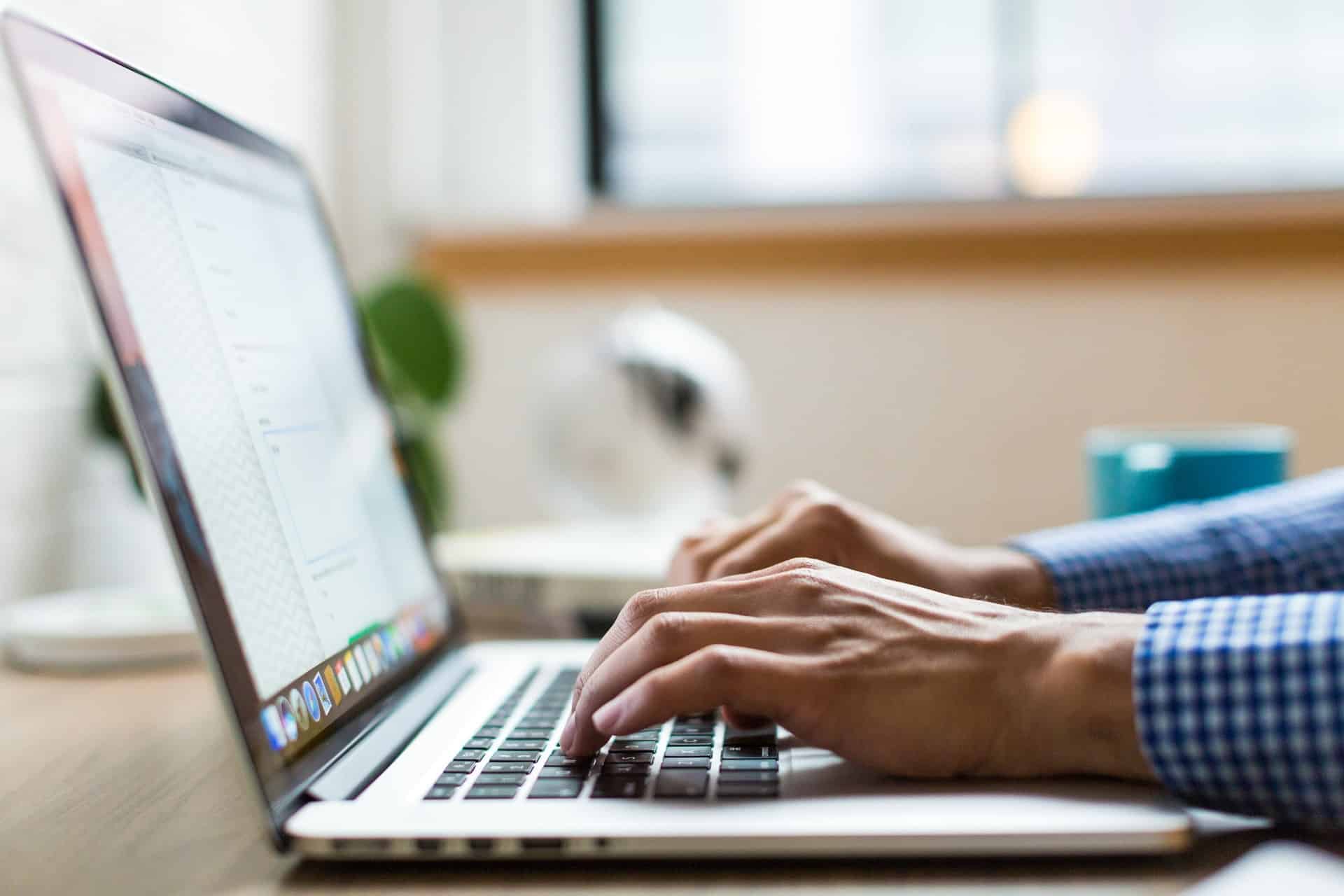 If you already have a website or are currently wondering how to make a website that makes money, make sure to invest enough time and resources into building a high-quality platform and update your site regularly to attract visitors. Most people begin by using social media and writing content that will be valuable and of high quality, offering their followers engaging information and growing the audience, so you will never question yourself how to make money online from your website.
Remember that you need organic traffic for your resource. It could be delivered from search engines in case of great performance SEO. Search engine optimization is about increasing the quality and quantity of your traffic, so it is crucial to know the basics of SEO, keywords, and link building as the first and major information platform users can find. A thought-through optimization will help you grow your audience, thus increase the possible revenue you get with affiliate programs.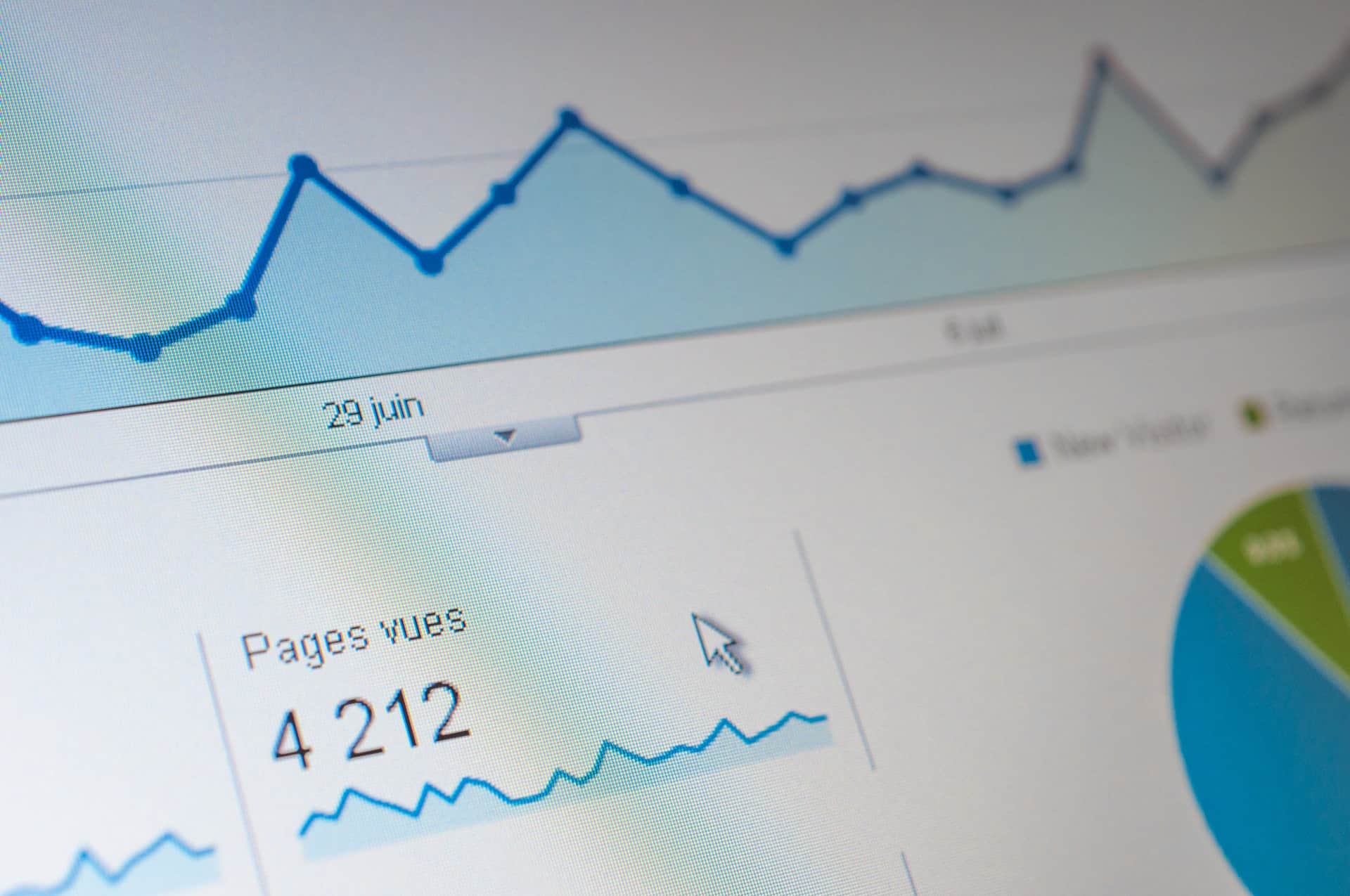 Keep in mind that the wheel of progress never stops, and you need to monitor the market's needs and be aware of all trends. Use our best practices and always stay on the top of the game:
Promote those products that you vouch for;
Cooperate with various merchants;
Always keep monitoring and increasing your conversion rates.
Conclusion
Affiliate marketing is a wonderful option to start making an income from the comfort of your own home without developing your product line and having to build relationships with clients. It does not require much money to start; however, the returns with such little investments can be huge. You are independent in setting your objectives, choosing the most exciting and suitable products, and even establishing your own working hours. This form of marketing is simply based on your performance, so depending on what you put into it, you will get from it.
As you found out, there are lots of methods on how to make money online, and probably the most useful is posting links from a website that you created. And we presented you with valuable tips on how to make a money-making website. Nowadays, one has access to a huge number of resources that let you build a successful online business in 2021.
Do not miss the opportunities. The online gig economy gives you the chance to turn each activity into a passive income. Set your schedule, ditch the commute, and earn steady money, even live or travel anywhere in the world where you crave to spend time. From now on, you can begin making real money wherever you are!

Latest posts by Editorial Staff
(see all)
Where Should We Send

Your WordPress Deals & Discounts?
Subscribe to Our Newsletter and Get Your First Deal Delivered Instant to Your Email Inbox.
Thank you for subscribing.
Something went wrong.