Have you ever used Instagram affiliate marketing? If not, now is the time to hop on board with this effective marketing strategy. Affiliate marketing has a lot of benefits for brands and affiliates alike. And best of all, it's not that difficult to run an affiliate program.
Instagram affiliate marketing is a partnership between a company and an Instagram user (often an influencer) who serves as the affiliate marketer. Essentially, the user posts an introduction or advertisement about the company's products or services on Instagram. If any sales are made due to that post, the user can earn a commission on each one. Affiliate marketing gives companies some extra advertising and is a way for influencers to earn potential revenue.
Keep reading to learn a few key strategies to help you make money with Instagram affiliate marketing.
Place Your Affiliate Links In Your Bio
It's important for you to make it as easy as possible for your Instagram followers to access your affiliate link. To accomplish this, put your affiliate link in your Instagram bio where it's easy and fast to find.
If you're promoting multiple products at one time, try using a link in bio tool to share them all in the same place. Link in bio tools, such as url.bio, are a helpful tool for Instagram marketing. With these platforms, you can create a custom landing page sharing multiple links for your followers to browse (affiliate links, website links, other social media pages, or whatever else you have to share). Link in bio tools are a smart way to make the most of the one URL that Instagram allows you to have.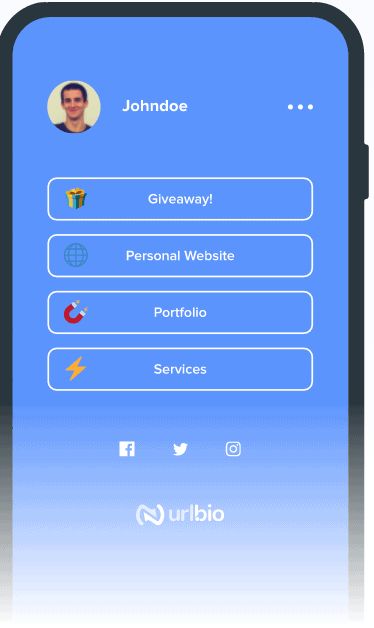 Make sure the rest of your Instagram bio is optimized for success, too. Your username and description should clearly and concisely explain who you are. It can also be helpful to have a CTA directing people to click the link in your bio.
Don't Be Too Salesy
You can promote products on Instagram without being salesy. There's no need to share a staged photo with a carefully-written caption listing product benefits. Instead, be as natural as possible. Encourage your affiliates to think about how they'd use your product in everyday life. Tell them to snap natural, candid photos of ways they would use the product. Then simply add a link to the product in the description for people to access it.
In this example, @lifebygabb, who runs a food-based Instagram, partnered with natural supplement company Silver Fern Brand. Gab regularly develops recipes to share with her followers. By sharing a recipe that uses Silver Fern Brand protein as an ingredient, Gab found a completely natural way to promote a brand. This post looks just like her other recipe posts except for the @silverfernbrand tag and a #sponsored hashtag to denote an affiliate partnership.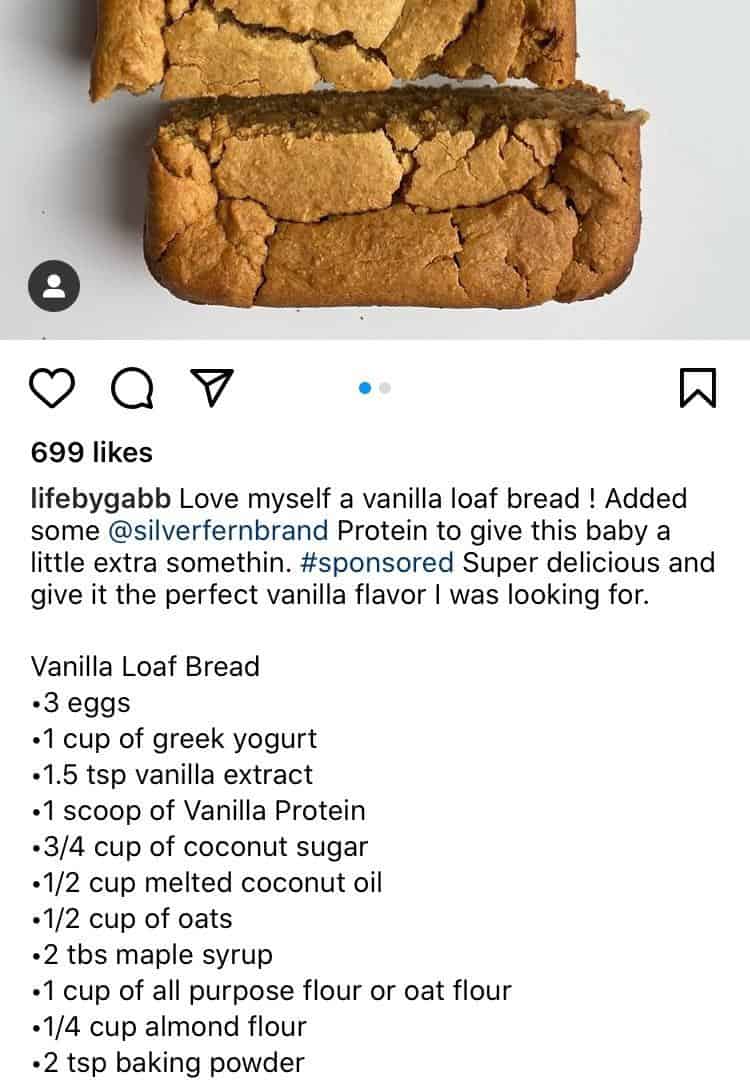 Many consumers are more likely to be swayed by these natural posts instead of blatant ads. That's why influencer marketing is so effective — 96% of consumers don't trust ads. Instead, build trust and boost sales through Instagram affiliate marketing, working with affiliates who can create content that avoids sounding overly salesy. This will help your Instagram posts be as far-reaching and successful as possible.
Run A Paid Search Campaign
When it comes to Instagram affiliate marketing, another helpful tactic is to run a paid search campaign. Create a Google Ads campaign to reach as many people as possible. Then direct the traffic to your promotional post on Instagram.
Here's how to make your paid search campaign. First, outline your budget; you ultimately want to make money from this ad, so make sure you crunch the numbers and figure out how much you can spend to make a profit. The next step is to do some research on the best keywords to use. Google's Keyword Planner tool can be helpful.
Once you're ready to set up your ad, think about how you can make it as compelling as possible through your copy and CTA. Then set up the ad and track how well it performs. Remember, you want to link the ad to an affiliate post that's already live on Instagram.
In this example, the company Bondi Boost worked with influencer Caitlin Teal, with Caitlin making a post about the company's product. Bondi could set up a paid search campaign on Google using keyphrases like "wave wand" to help more people see Caitlin's post and check out the product. A paid search campaign is a helpful way to drive more traffic to an Instagram affiliate marketing post.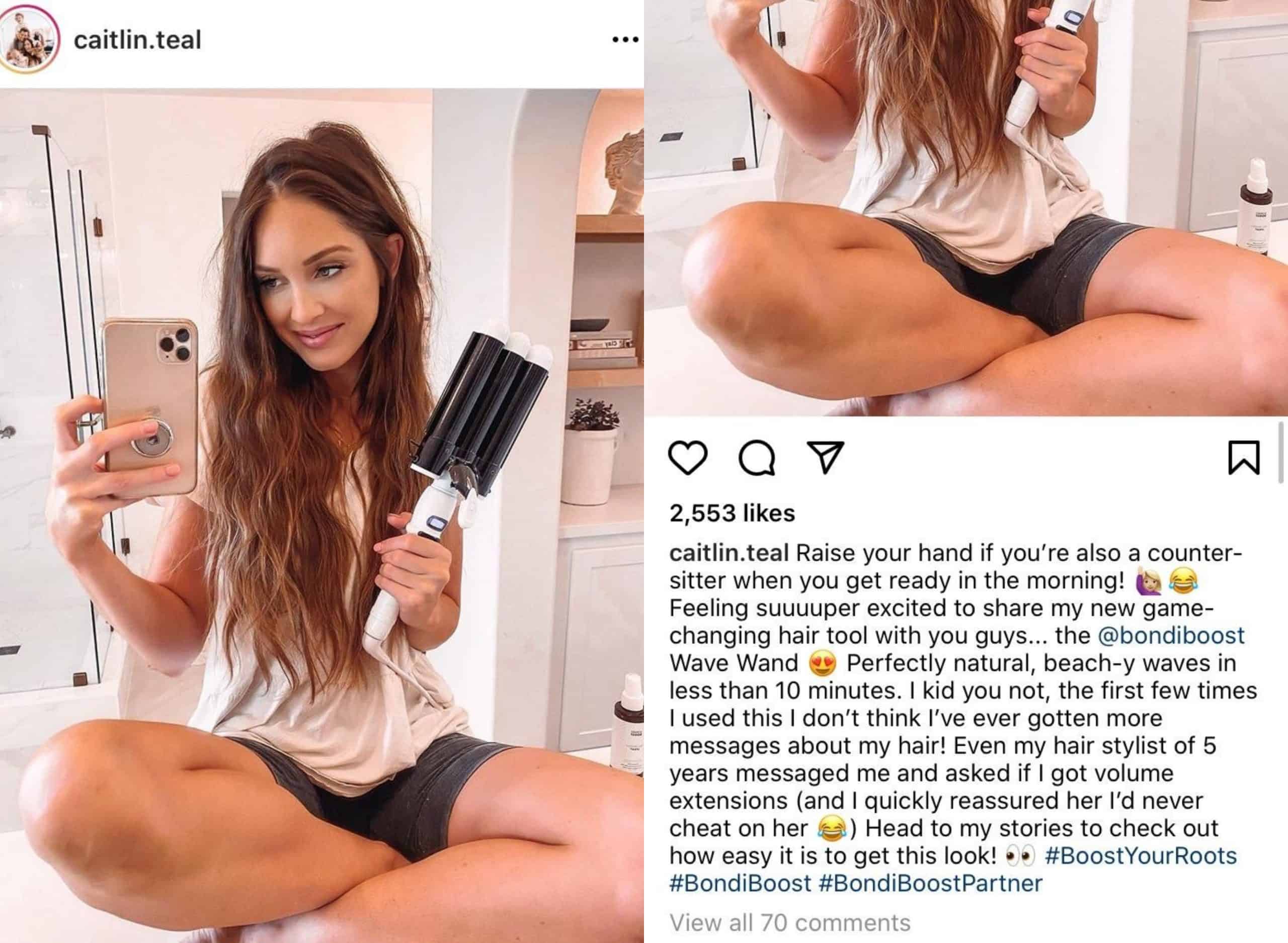 Promote A Coupon Code
Instead of using an affiliate link, try promoting your product with a unique coupon code. This approach has lots of potential benefits. Exclusive coupon codes are a good way to draw people in and encourage them to make a purchase — often, codes like this offer a better discount than a normal coupon code. You can track coupon codes regardless of clicks. So if you work with an affiliate who would rather not use a link, give them a coupon code to share with their followers instead.
Aspyn Ovard, a popular YouTuber who has over two million followers on Instagram, recently partnered with the subscription meal service Hello Fresh to bring her followers an exclusive discount code. Aspyn shared the unique code IGASPYN80, which her followers could use on hellofresh.com to get $80 off and free shipping on their first box — a pretty good deal! This is a great example of a mutually beneficial relationship between an affiliate marketer and a brand.
Share a coupon code that's easy for people to remember. A word or phrase (such as FREESHIP, BACK2SCHOOL, or something related to your brand) is much easier to remember and use than a string of unrelated letters and numbers. And when your coupon code is easy to remember, your Instagram followers are more likely to use it to make a purchase — which is exactly what you want.
If your audience is too small, you can always buy followers.
Succeed With Instagram Affiliate Marketing
Instagram affiliate marketing is a smart move for your business. It might be just the thing you need to give your marketing strategy a breath of fresh air and jumpstart some sales. Use these tips to set up your affiliate program and become more successful on Instagram.

Latest posts by Editorial Staff
(see all)
Where Should We Send

Your WordPress Deals & Discounts?
Subscribe to Our Newsletter and Get Your First Deal Delivered Instant to Your Email Inbox.
Thank you for subscribing.
Something went wrong.