Whether you are a business start-up or already have a well-established business, you have probably considered using SaaS tools to improve your business. However, if you are not using any of these tools because you do not know what they are about, keep reading.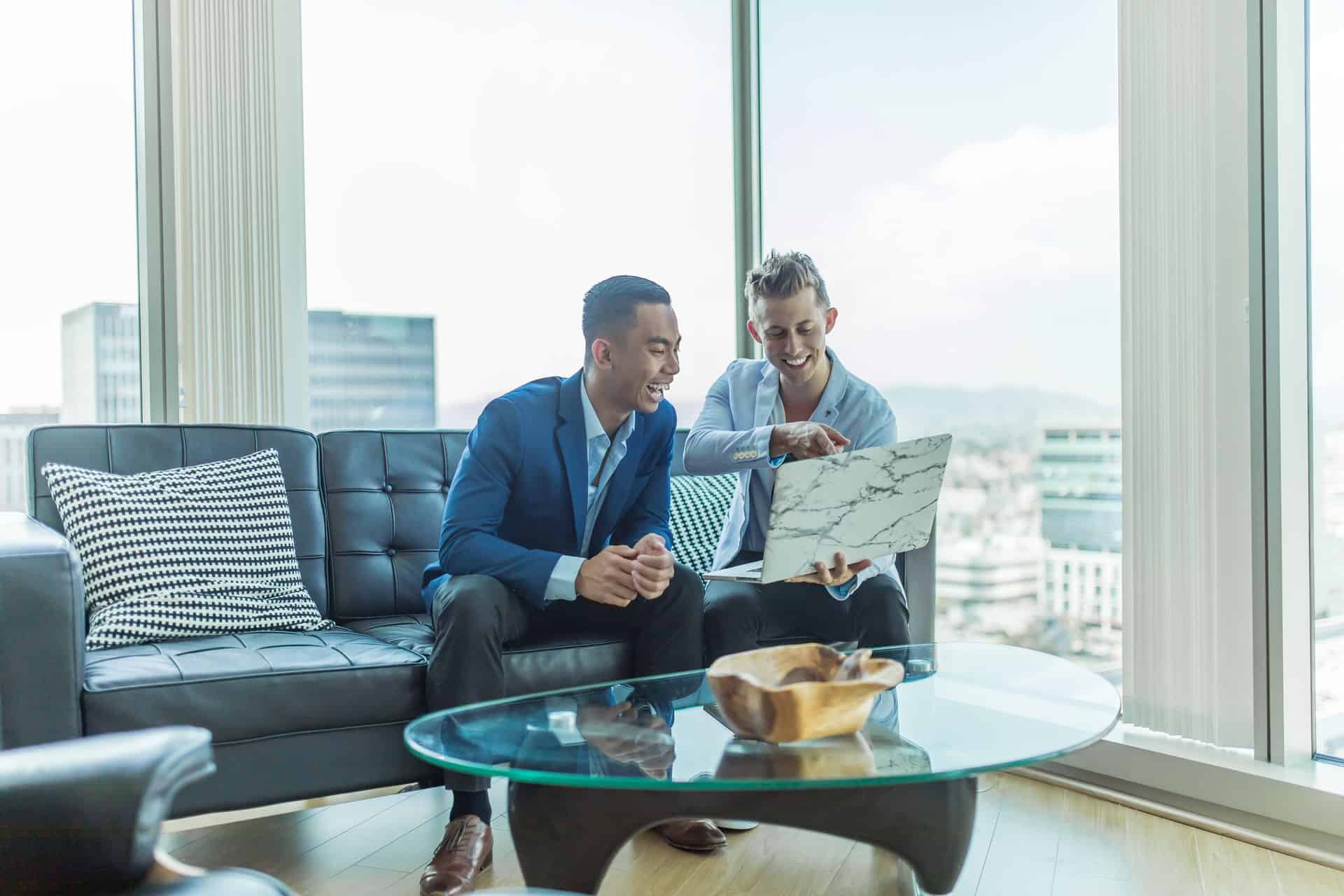 The term SaaS means "Software as a Service." It is a way to access applications over the Internet. Therefore, there is no need to install and maintain any applications yourself. Instead, easily access applications over the Internet and leave software and hardware maintenance to the people behind the service.
Furthermore, the SaaS way of accessing applications is very cost-effective, and all you need to access the applications is an internet connection.
Many SaaS tools on the Internet are adapted for any work, and you may be overwhelmed with the amount. However, many of them are good, and we will list some that we think are the best and easiest to use.
1. Saasable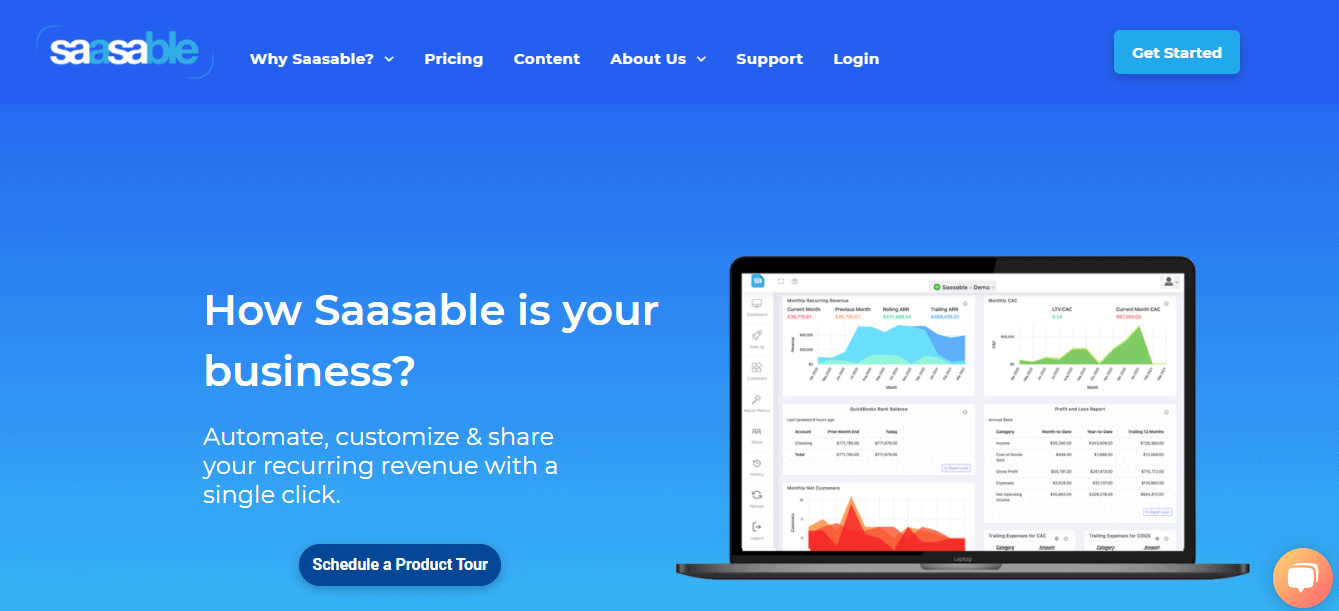 Saasable is an excellent application made for financial analytics. The application is designed and made for accountants and financial analysts, and the task is to more easily measure income and expenditure data, all within one control panel.
Saasable is a great tool that combines all the metrics from QuickBooks and puts them on a single dashboard. Furthermore, you can share the data among team members; it is only necessary to register beforehand.
In addition, you can try Saasable for free, and there is a 14-day trial period on offer. You have several membership packages on offer that you can purchase, and the most popular package is Grow, which costs $49/month.
2. ChangeCrab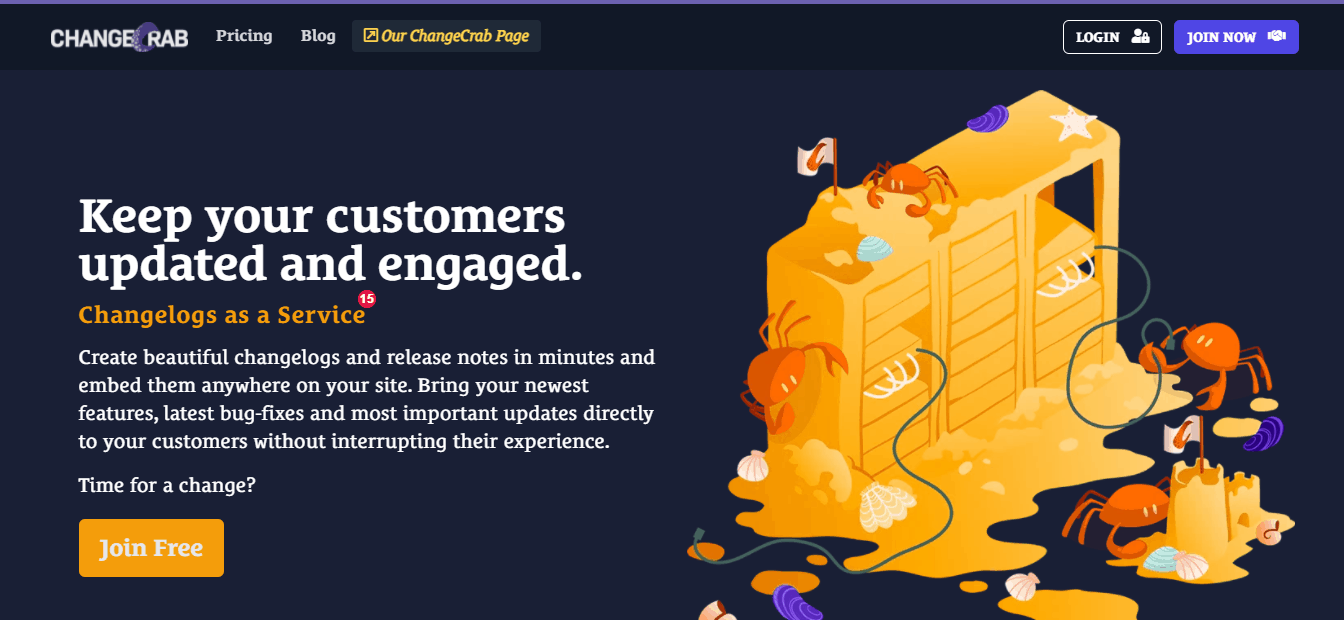 ChangeCrab is an excellent tool that allows you to make updates while providing information to your users discreetly through the landing page. In addition, this tool has highly functional and well-designed widgets that you can embed and provide users with absolutely everything they need for regular access to information.
If you decide to purchase this tool, it is essential to note that you will receive a lifetime license with all future updates. The only thing you need to pay attention to is that you must use your code no later than 60 days from the date of purchase.
ChangeCrab costs only $119/lifetime, and according to user experience, it is one of the best tools on the market.
3. ProofHub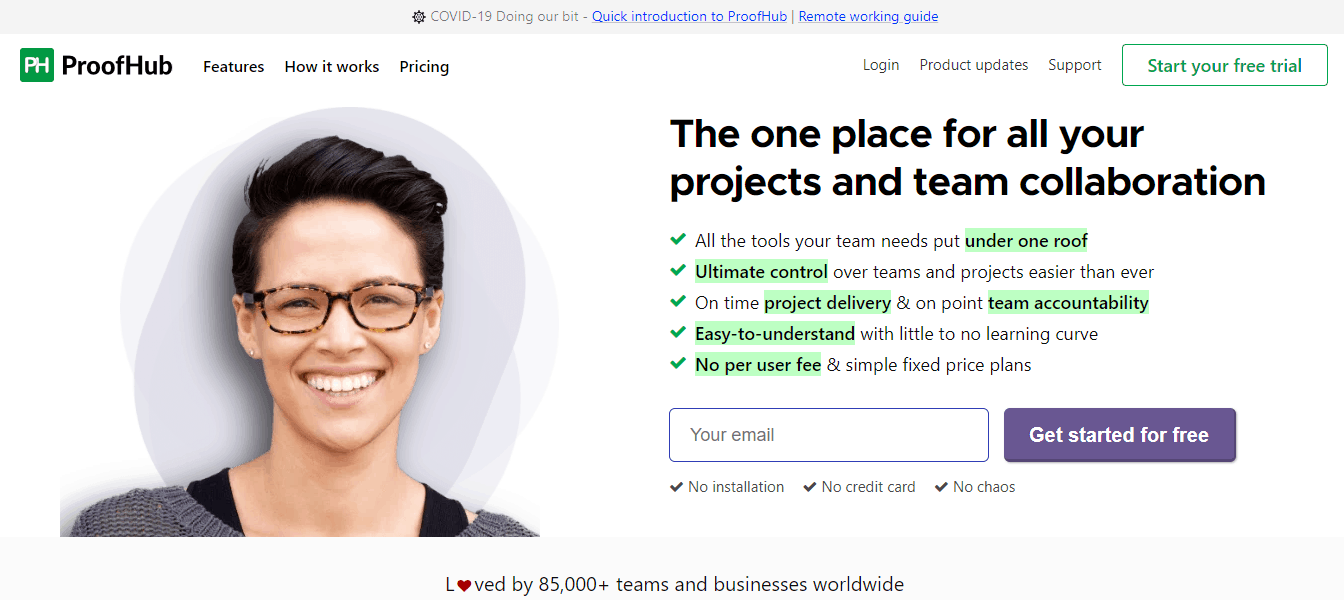 ProofHub is an excellent project management tool. It has outstanding options for adding tasks, possibilities for collaborating on projects, and monitoring the development of absolutely every project.
With the help of this tool, you will have a detailed insight into all projects and tasks. Not only designed for desktop computers and laptops, but you can also find mobile apps on the App Store or Google play and thus monitor project development via mobile devices.
4. Bit.ai

Bit.ai is one of the best tools on the market when it comes to knowledge base management. It has an excellent and straightforward interface that makes it easy to use. Also, it has fantastic options for sharing and collaborating, searching, and sharing knowledge.
The concept of this tool is to work on the principle of creating workspaces for different teams. Thus, you can create a workspace for work colleagues, a workspace for collaborators, organizations, and for all people, no matter what role they play.
In addition, bit documents can be embedded in websites, shared, and tracked via links. An excellent search option will allow you to find everything you want in the knowledge base quickly. What is more, the starter plan is entirely free, and you can buy the Pro plan for only  $8/mo.
5. EngageBay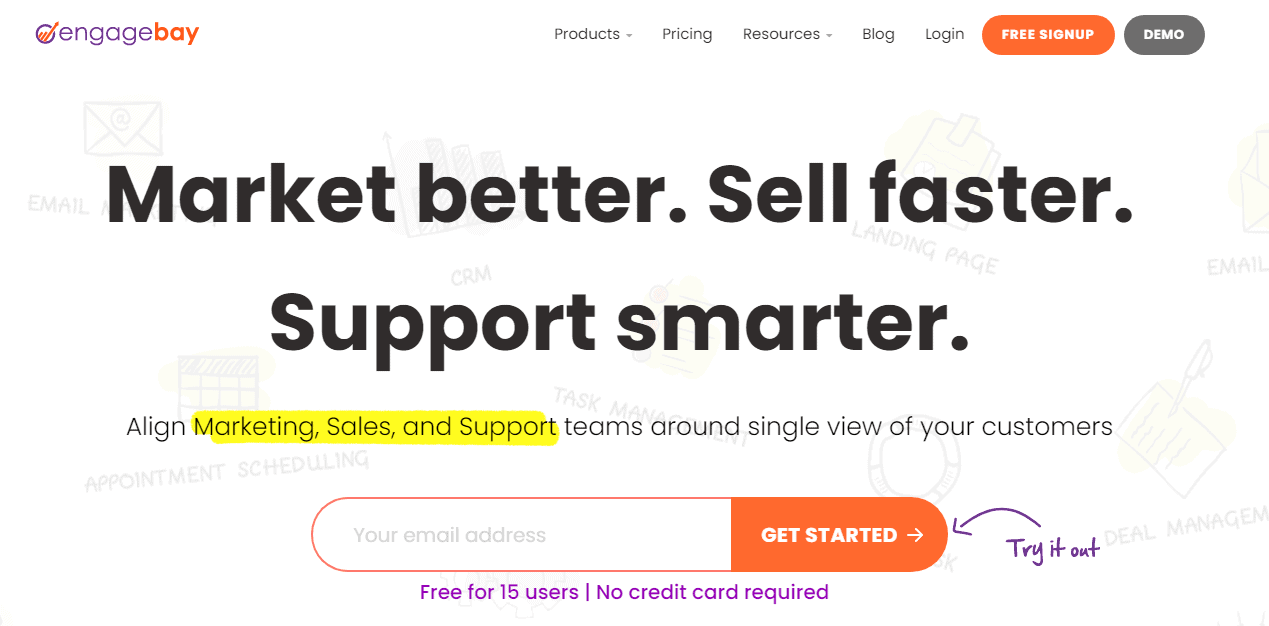 EngageBay is a complete platform for marketing, sales, and services, but this one also has a live chat, unlike other platforms. The focus of this application is small and medium businesses, and it also has excellent tools to enhance your customers 'experience.
You can provide each of the clients with an individual live message directly via the live chat option. This way, you will build stronger customer relationships. Also, you can integrate the chat option of this tool into any website and customize it to fit perfectly into your design.
Since it works best for small companies, this service is very cheap, the initial package is free, and the pro plan is only $ 8.99/user/month.
6. Freshchat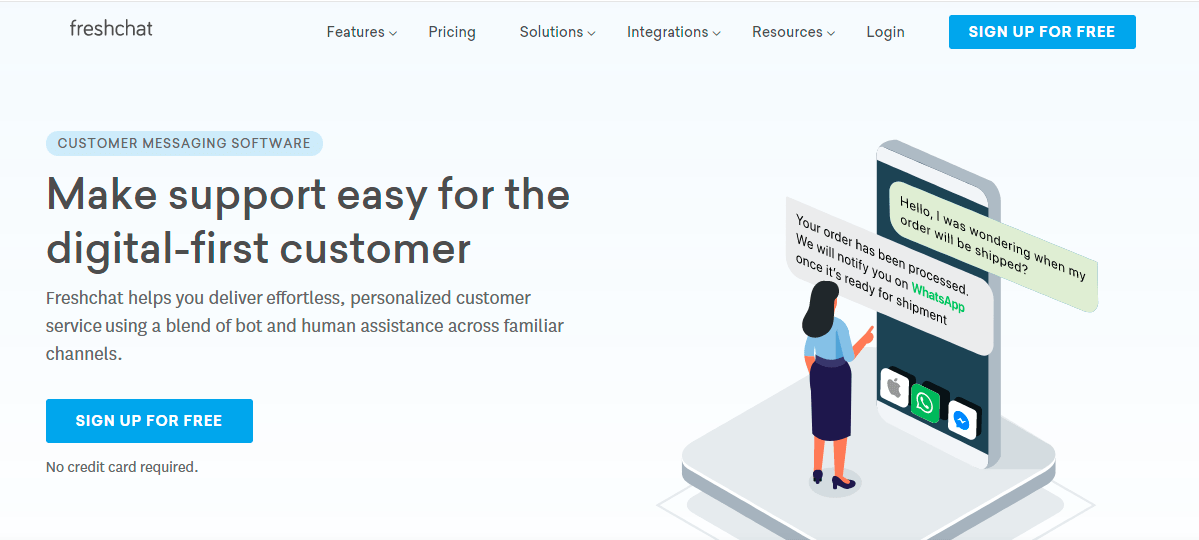 Freshchat is a great cloud-hosted messaging app. The focus of this tool is large and small teams, and with the help of this application, each chat will be a personalized experience.
With Freshchat, you can have several channels to inform your customers about your services and products quickly. It will also facilitate your engagement and allow you to hear your clients' needs and respond to them adequately.
In addition, the app is pretty cheap, considering how good the options are. The initial package is free, and the next is the Blossom package which costs $15/month.
7. Zendesk Chat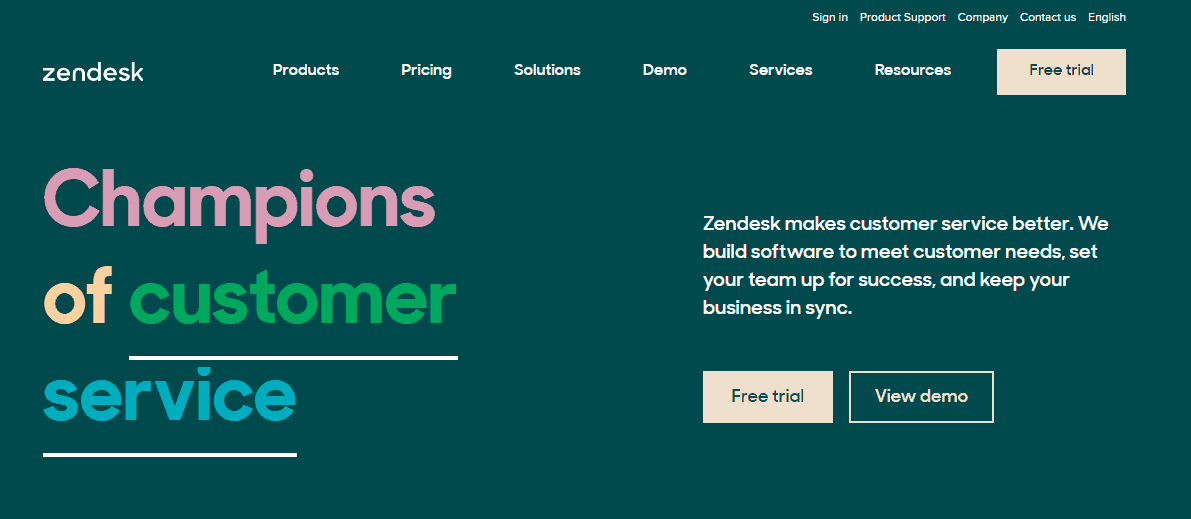 Zendesk Chat is one of the best chat tools currently available on the market, and it best suits the requirements of a large company or team. The application has many users and allows them to contact customers and see their areas of interest.
One of the best options of this app is to reply to a message through any browser, even if you are offline. For detailed features and prices, visit the author's page.
8. BambooHR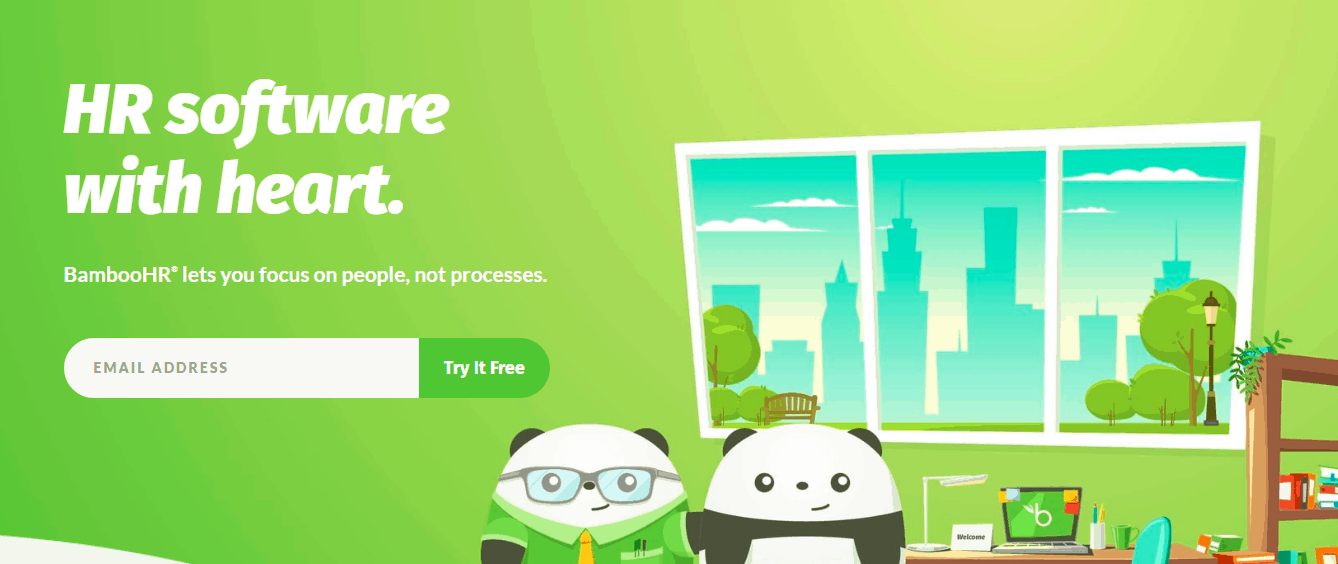 BambooHR is one of the best available staff tracking tools. It is an excellent tool that will show its full potential in growing companies. In such companies, you must have staff information, monitoring modules, and advanced reporting.
With the help of this application, all companies can add new jobs, create bulletin boards where they will share those jobs and other links. Moreover, BambooHR is one of the best tools for selecting the best employees.
9. Google Analytics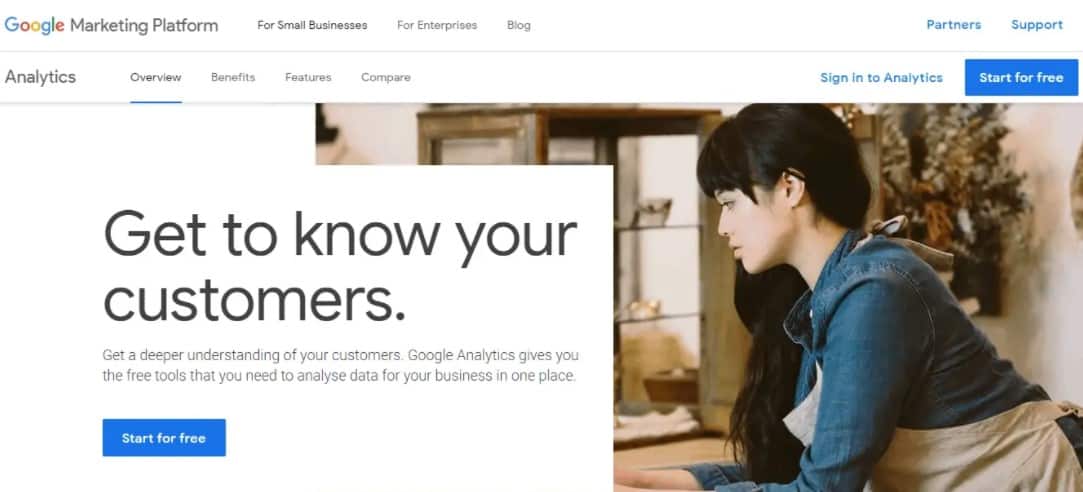 Google Analytics is a tool that does not need an introduction since it is a planetarily popular tool that is very good and one of the best for tracking traffic to your website.
With the help of Google Analytics, you can track the traffic to your website and group visitors by type of traffic, their country of origin, or based on any other factor.
Moreover, it's the best tool to give you an insight into how long visitors stay on your site and what interests them most while being free.
10. Piwik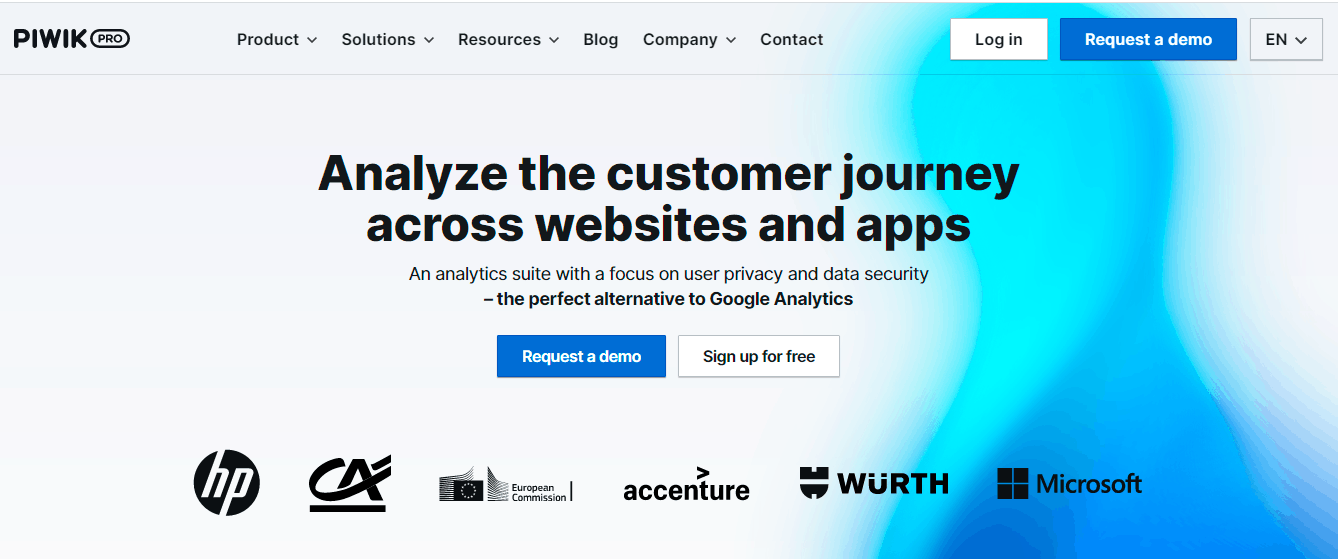 If you don't want to use Google Analytics or don't know how to use it, Piwik is the best alternative. It is a free tool that will provide complete analytics of your website.
You will have an insight into the traffic to your website, the keywords that visitors used to reach you, their preferred language, and so on. Unlike the solutions offered by Google, you will need to download and install Piwik on your hosting servers to enable the service.
11. GoToMeeting

GoToMeeting is an excellent and simple tool designed for web conferencing, and it's best for managing clients and employees located in multiple remote locations.
This tool has a simple interface, and it is possible to schedule an appointment in just a few minutes. Versions for all mobile devices are also available so that you can attend the meeting anywhere, anytime.
The starting price is only $10.50/month, and 150 participants can participate. The next option is Business which costs $14.25 and offers the option for 250 participants.
12. Hubstaff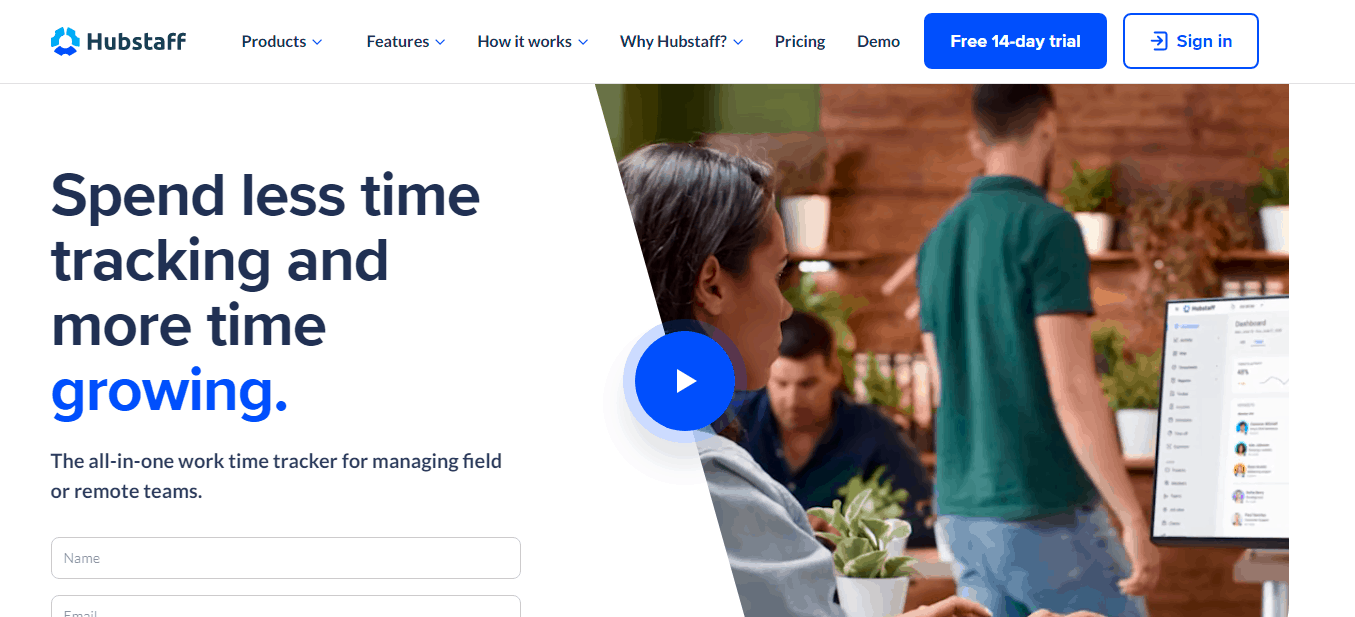 Hubstaff is an excellent tool designed to eliminate inefficiencies and to keep track of time. This great tool offers you options to keep track of time, manage invoices, run many different types of reports.
Also, it's suitable for computers as well as for all small devices. As for operating systems, it is available in versions for Mac, Windows, and Linux OS and has integrations with more than 30 applications such as Trello, Asana, Github, and PayPal.
You can try this app for free, and the first commercial package is Desk Starter and costs only $7/mo.
13. HubSpot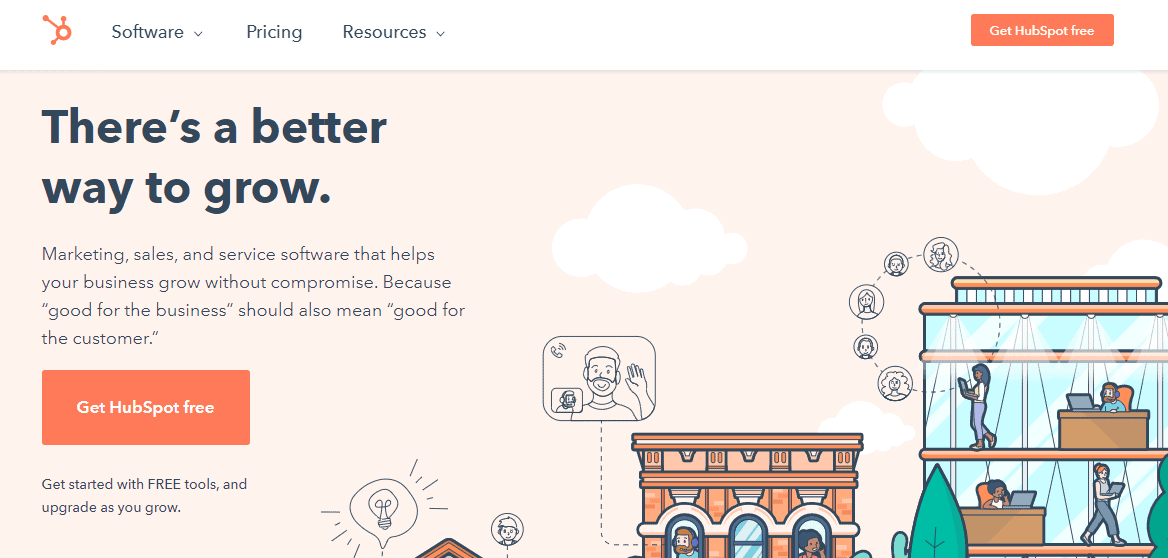 HubSpot is an excellent tool with absolutely everything you need to create a fantastic website, optimize for all devices, attract visitors and make significant growth of your business.
Moreover, HubSpot is an excellent marketing and services tool to integrate into many different marketing tools. You can create a website from scratch or use one of the many ready-made templates.
In addition, this tool provides its hosting services, and if you want to have a tool that will allow you to manage and track all the content, we recommend that you start using HubSpot.
14. Bitrix24

Bitrix24 is a great and secure tool made for small and medium businesses. The app's goal is to help companies implement better communication, business, and knowledge management and interaction on social networks.
Bitrix24 is an entirely free intranet solution. As a result, you can create a single workspace to include all teams to manage operations and tasks jointly.
15. ProProfs HelpDesk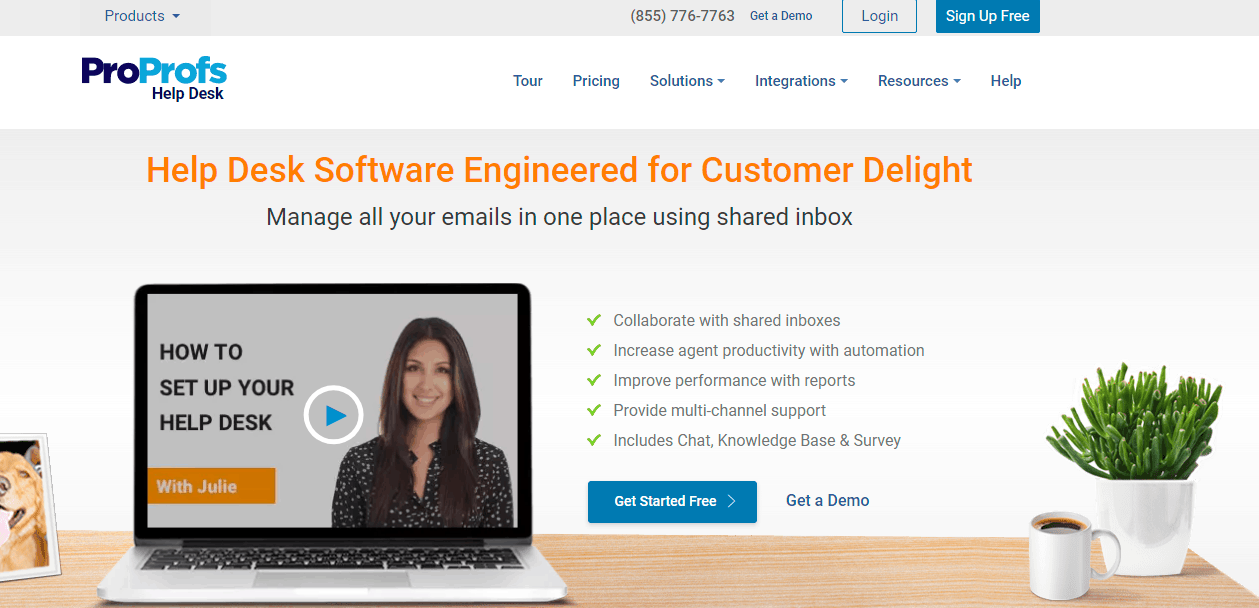 ProProfs HelpDesk is one of the best customer support tools. This HelpDesk tool is hosted on the IBM cloud platform and thus allows you to offer ongoing support throughout the day from anywhere in the world.
The user interface is very similar to Gmail and does not require too much experience to use the tool. Furthermore, all the options have operations monitored, assigned, and resolved on a single typical control panel.
In addition, via live chat, you can solve any problems with your clients as efficiently as possible.
16. M-Files

M-Files is a great tool designed to improve productivity at work so you can more easily manage files and all documents related to your business.
This tool will help in the digital management of all data and files, making it easier for everyone to access all the essential documents for business. The application is intended for companies of all sizes and greatly facilitates handling documents and daily business.
17. Microsoft SharePoint

Microsoft SharePoint is the most famous platform today for document management. SharePoint Online is a platform that works in the cloud and offers all the options for file management and business improvement.
Users can view documents in real-time and download earlier versions to identify changes to the form. Furthermore, within this tool, you can assign multiple authors to a single file, and all can make changes simultaneously.
Conclusion
More and more people realize the advantage of using SaaS applications, characterized by great accessibility via a web browser from any device 24/7. The great thing is, you don't need to install anything, buy equipment or do updates.
If you are not yet using any of the SaaS applications, then it is time to start because you can make significant savings in a short period and, at the same time, improve your business.
Latest posts by Emir Smajovic
(see all)
Where Should We Send

Your WordPress Deals & Discounts?
Subscribe to Our Newsletter and Get Your First Deal Delivered Instant to Your Email Inbox.
Thank you for subscribing.
Something went wrong.