What Are Survey Tools
Survey tools are tools used to create online surveys and improve their functionality. That way, you can collect answers and responses to questions from your target audience.
Survey tools offer many question types such as ranking, open-ended, multiple-choice, and others. These tools include options like generating test responses, auto-number questions, reviewing survey accessibility, etc.
Why Are They Relevant
When it comes to business, the customer is always right. With the help of these tools, you can create better surveys and find out what your customers like, dislike, and expect. You can get feedback on your products and services or input from your employees. And you can also increase social media engagement.
Collecting survey responses without the right tools can be a long process. And in a sea of survey tools, you are probably not sure which one to choose. If you want fast results and want to save money, check out these eight survey tools that will make your business grow.
1. SurveyMonkey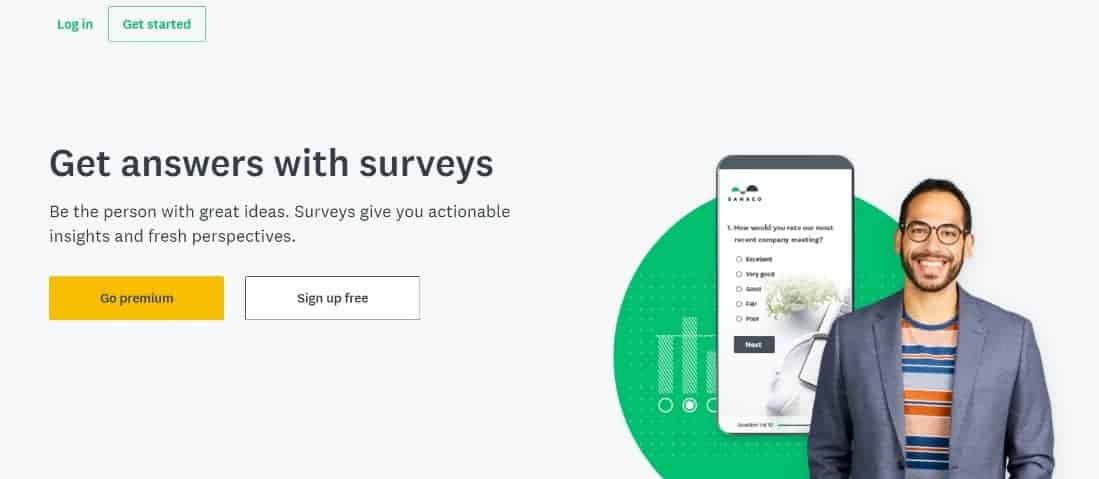 SurveyMonkey is one of the most popular survey tools today. This tool gives you everything you need to create the best surveys. SurveyMonkey offers individual plans that fit your needs and gives you access to survey templates that cater to your business.
You can also choose expert-written sample questions that are proven to work. It has an intuitive interface and gives you access to powerful analytics. SurveyMonkey lets you create and distribute unlimited surveys, makes it easy to build surveys, and gives you powerful analytics and great results.
2. Alchemer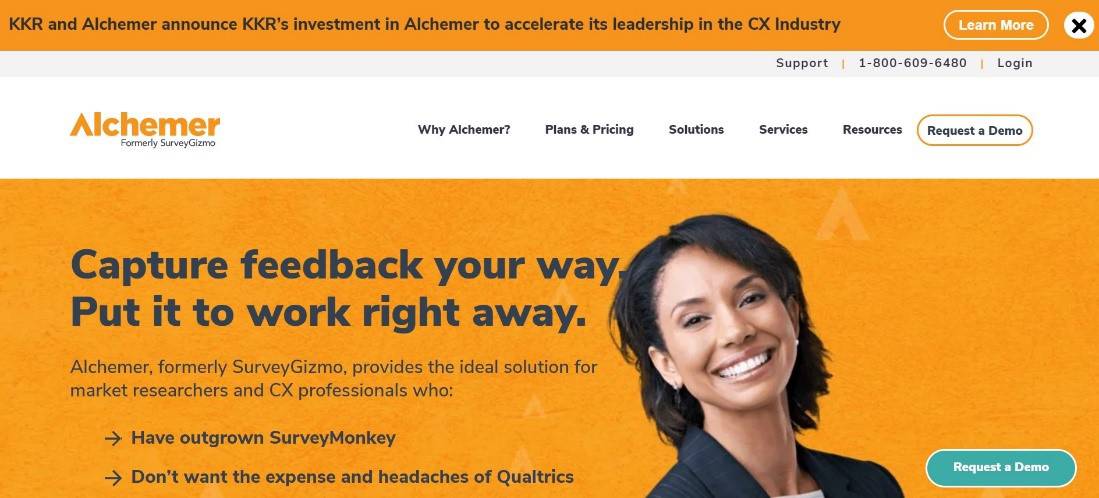 Alchemer provides great online survey tools. It offers many different plans, and even the starter plan has an unlimited number of questions. It provides efficient data and feedback with its powerful analytics. With Alchemer, you can choose from a large selection of question types. And you can create unlimited surveys and responses.
It also offers e-mail support, team collaboration, and company branding. It uses integrations to send data where you want it, and all of that with zero coding. Using this powerful tool, you can easily set up and share a beautiful survey in just minutes.
3. Typeform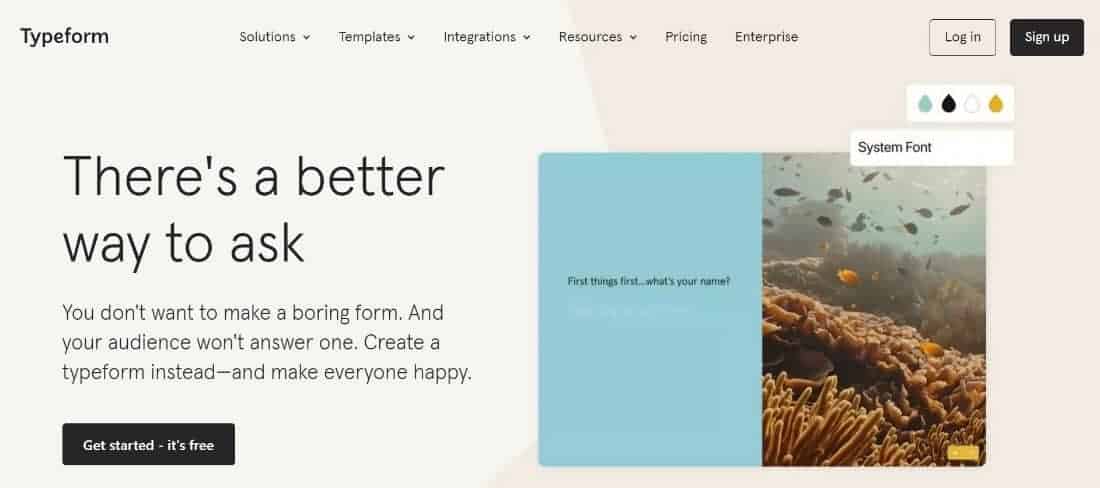 With Typeform, you can create surveys and quizzes that people will enjoy answering. It offers one question at a time to keep your audience engaged. This way, you will get more thoughtful responses.
Since humans are visual creatures, Typeform focuses on design. It has video and built-in photo libraries that will bring your questions to life, custom themes and layouts, and a sleek interface.
Typeform tool allows you to see responses and the completion rate. It lets you generate shareable reports and send data to your favorite analytic tools. Typeform is easy to use and makes surveys more interactive and fun.
4. Formstack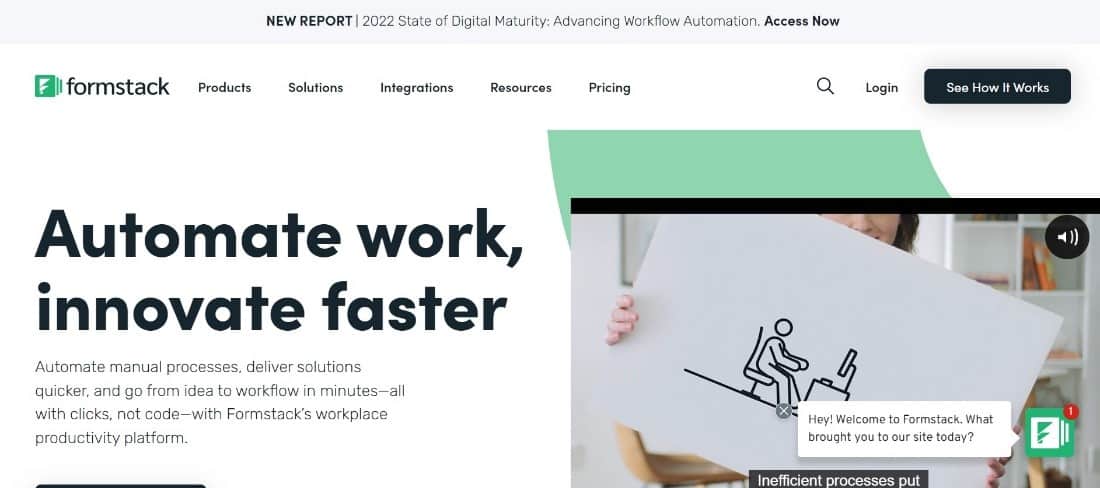 Formstack helps you create custom surveys that are both mobile and web-friendly. It comes with Formstack Go, which allows you to conduct offline surveys. Formstack offers document automation, premade templates, and more than a hundred integrations.
It integrates popular web apps such as PayPal, Mailchimp, and Salesforce. With Formstack, you can create surveys, collect payments, and do much more. It's a quick and easy-to-use tool that offers 1st class results.
5. Formidable Forms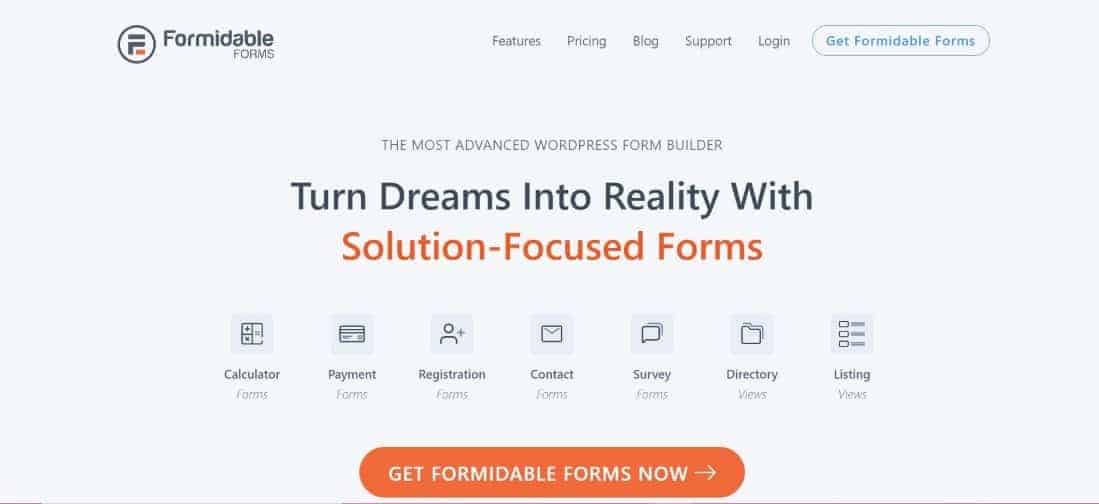 If you're looking for a simple or advanced tool, Formidable Forms will fill all your needs. This tool gives you many options to display your survey results, such as graphs, tables, and charts. It has a simple drag-and-drop builder and comes with form fields like dropdowns, checkboxes, and Likert scales.
Formidable Forms integrates with many e-mail service providers that can help improve your e-mail marketing strategy. Formidable Forms offers an intuitive user interface, it's easy to use and efficient.
6. Survio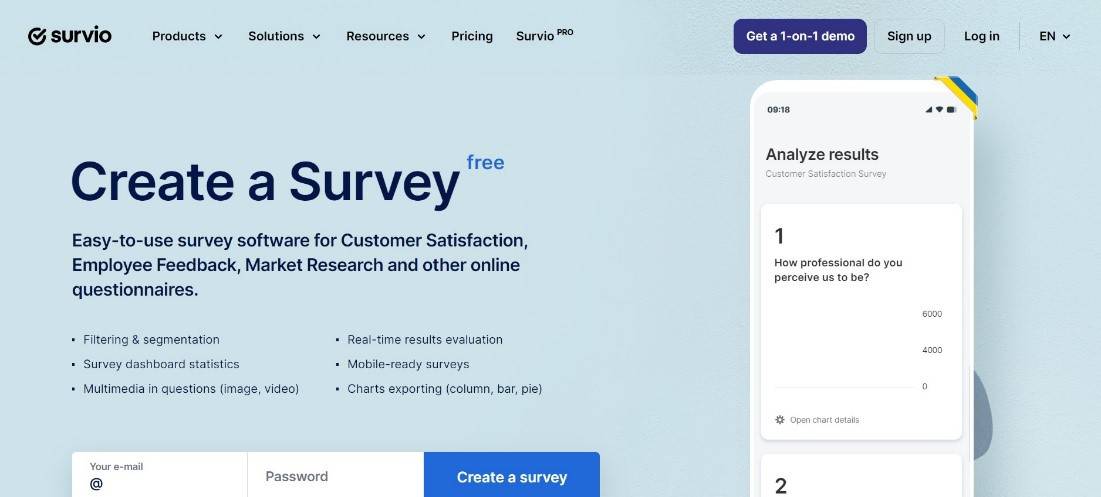 With Survio, you can create various surveys and get fast answers. Survio helps you learn your customers' needs and gain better insight into your business. It helps you target your audience and reach clients through social media.
Survio comes with hundreds of ready-made templates to help you collect, analyze and share data. It's also mobile-friendly, so you can get customer feedback on any device. Survio is a powerful survey tool that offers outstanding customer service and provides quick and accurate responses.
‍7. SoGoSurvey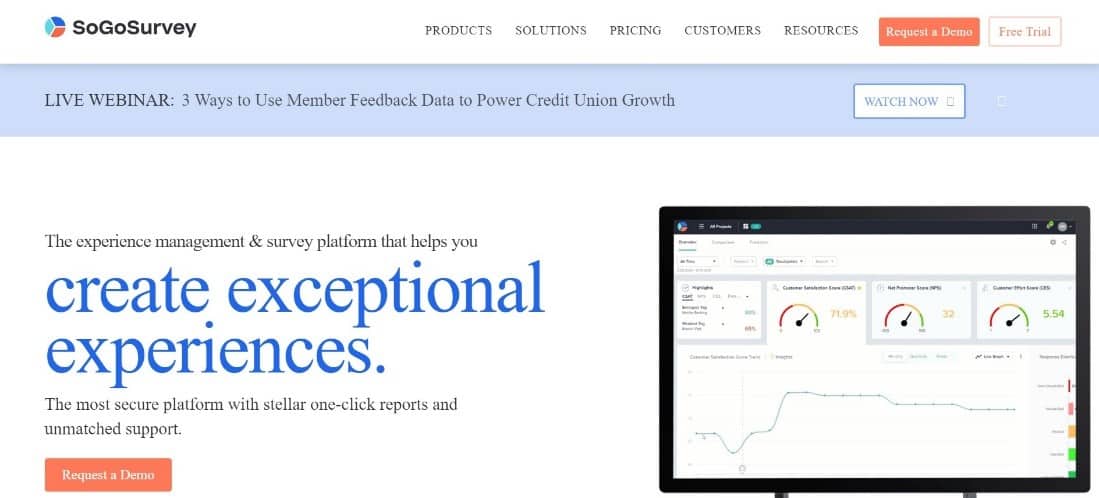 Many businesses do not have time to spend creating surveys, SoGoSurvey offers to assist with survey design. With SoGo, you can get anything from advice to a fully designed survey.
It offers seamless integrations and analytics that can help you understand the reasons behind your metrics to improve your business. SoGoSurvey is a platform designed for everyone that will help transform your business.
8. LimeSurvey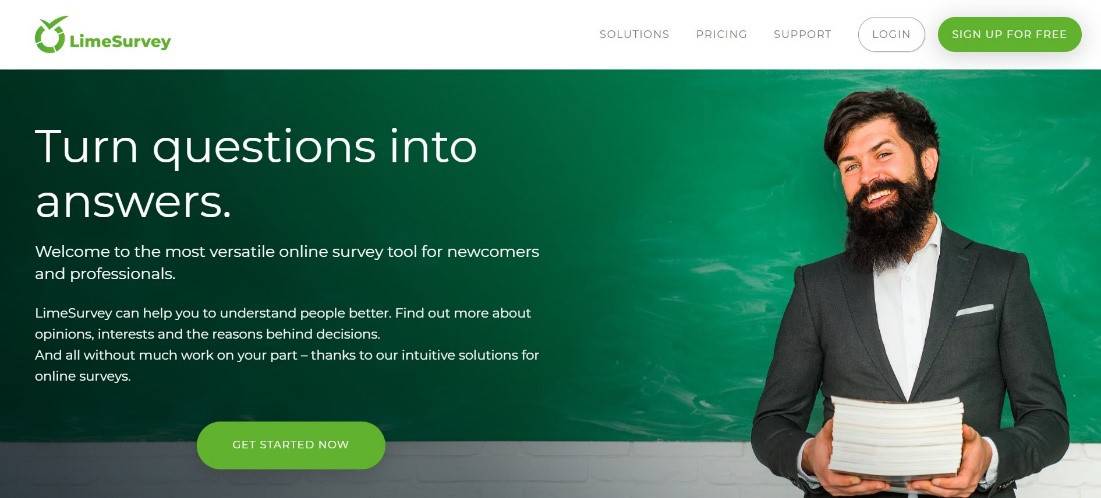 LimeSurvey is a versatile online survey tool that helps you create simple or advanced surveys for newcomers or professionals. LimeSurvey can help you understand your customers better and learn about their interests and opinions.
It supports over 80 languages and offers many question types. With LimeSurvey, you can create online surveys and questionnaires for universities, companies, research institutes, and private needs.
9. Survey Maker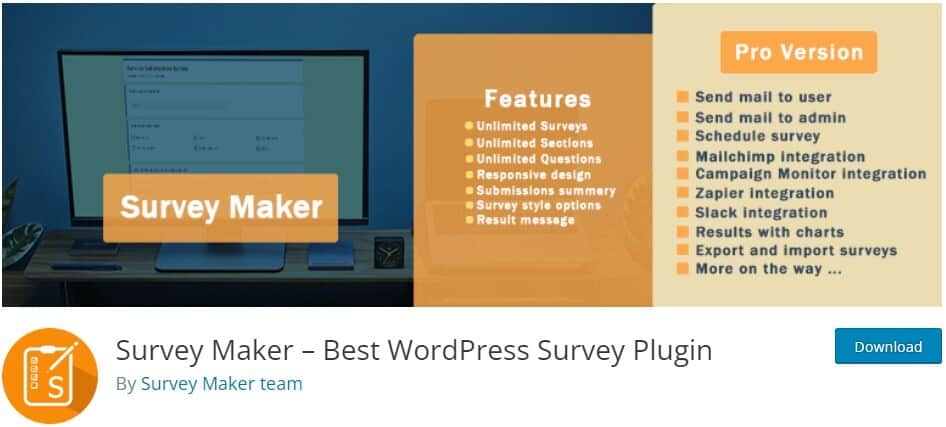 Setting up unlimited questionnaires with unlimited questions and sections is possible with the Best Questionnaire Plugin for WordPress. It provides you with 16 question types for creating appealing online surveys. It gives you a chance to be in touch with your users and to know their opinion, needs, and suggestions. Making a tide connection with your customers is the key to your progress.
Survey maker offers you amazing features such as logic jump, to keep survey takers attention. You can easily export and import your surveys as this plugin offers that feature too. You can get email notifications when someone is passing the survey and the user can get thankful emails from you. These and more amazing features can help you to create the best mobile-friendly surveys with responsive design and intuitive interface.
10. Zoho Survey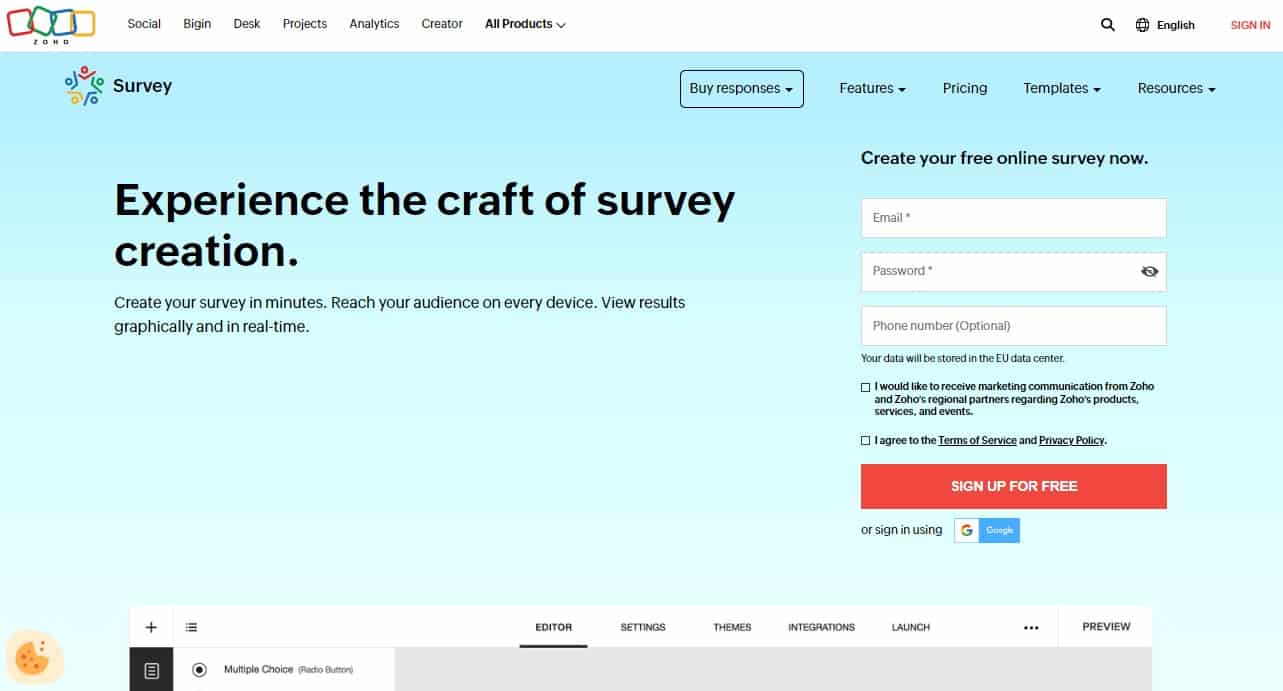 Zoho Survey comes out as a fantastic piece of software, offering a survey creation tool that shines in terms of capability and performance. This advanced online survey software allows you to create questionnaires and conduct surveys easily. It exceeds expectations when it comes to meeting your basic demands flawlessly. Without a question, this one is an amazing tool, with unrivaled user-friendliness and an astounding number of possibilities.
Zoho Survey provides remarkable flexibility with an choice of over 25 question varieties. The ability to modify styles gives your surveys an authentic feel, assuring a really distinctive experience. The ease of sharing via social media or email raises accessibility to an entirely new level. Relax knowing that SSL encryption ensures the confidentiality of your surveys, protecting your privacy and data.
Also, Zoho Survey gives comprehensive data analytics possibilities, bringing your survey experience to new levels. These useful tools allow you to delve into the core of the results, making them more accessible and comprehensible. With this tool, you can embrace the power of data and easily utilize its potential.
Final Words
Survey Tools are needed in order for your business to grow. And no matter where you work, it's important to know your target audience well. These eight tools can help achieve your survey goals quickly and grow a stronger business.

Latest posts by Editorial Staff
(see all)
Where Should We Send

Your WordPress Deals & Discounts?
Subscribe to Our Newsletter and Get Your First Deal Delivered Instant to Your Email Inbox.
Thank you for subscribing.
Something went wrong.