A new rich WordPress week with plenty of exciting news. It is a great pleasure to be part of the WordPress community, isn't it?  To enjoy all the news and the amazing blog posts about WordPress published every week is just outstanding. I have summed up this article with awesome posts that we hope you will find useful.
But first of all, I wish you guys a happy Friday and an awesome weekend!
To All of You! Happy Friday!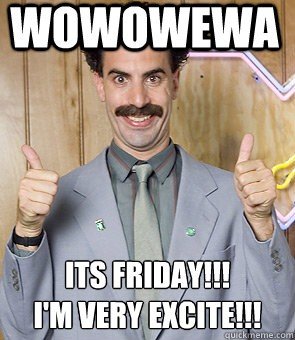 WordPress updated to version WordPress 4.7.5. This is a security release.  WordPress versions 4.7.4 and earlier versions affected by six security issues such as. Insufficient redirect validation in the HTTP class. Improper handling of post metadata values in the XML-RPC API. Lack of capability checks for post meta data in the XML-RPC API. If your website not updated to WordPress 4.7.5, we recommend that you update your sites immediately.
In anticipation of the WordPress 4.8 release targeted for June 8. We are able to take part in some of the news coming by testing WordPress 4.8 Beta 1. The first beta of 4.8 is now available for testing. You can use the beta tester plugin to try the latest and greatest.
WordPress Now on HackerOne. The WordPress Security Team is happy to announce. WordPress is now on HackerOne! HackerOne is a platform for security researchers to secure and report vulnerabilities. It provides tools that improve the quality and consistency of communication. "This frees our team to spend more time improving the security of WordPress says, Aaron D. Campbell."
Last but definitely not the smallest news is about Gravityscan. This is a free vulnerability and malware scanner created by Wordfence. This is not only a tool for WordPress but because it's such a great instrument for malware scanning. I had to mention Gravityscan malware scanner in this post. Gravityscan is smart enough to detect if you are running WordPress, Joomla, Drupal, Magento or vBulletin. Hit the "Launch Scan" button and Gravityscan will start examining your website to find out if you have been hacked, or if you have any security vulnerabilities.
WordPress News
WordPress 4.7.5 Security and Maintenance Release – WordPress 4.7.5 is now available. This is a security release for all previous versions. WordPress versions 4.7.4 and earlier are affected by six security issues. 4.7.5 also contains 3 maintenance fixes to the 4.7 release series.
WordPress 4.8 Beta 1 – The first beta of 4.8 is now available for testing. You can use the beta tester plugin (or just run trunk) to try the latest and greatest, and each of these areas could use a ton of testing.
WordPress Now on HackerOne – Today, the WordPress Security Team is happy to announce that WordPress is now officially on HackerOne! HackerOne is a platform for security researchers to securely and responsibly report vulnerabilities to WordPress team.
Announcing Gravityscan – Gravityscan.com, a vulnerability, and malware scanner that works on any website. Gravityscan is free. You don't need to install any software to use it. Gravityscan is designed specifically for websites. It is smart enough to detect if you are running WordPress, Joomla, Drupal, Magento or vBulletin.
WordPress Resources: Tips & Tricks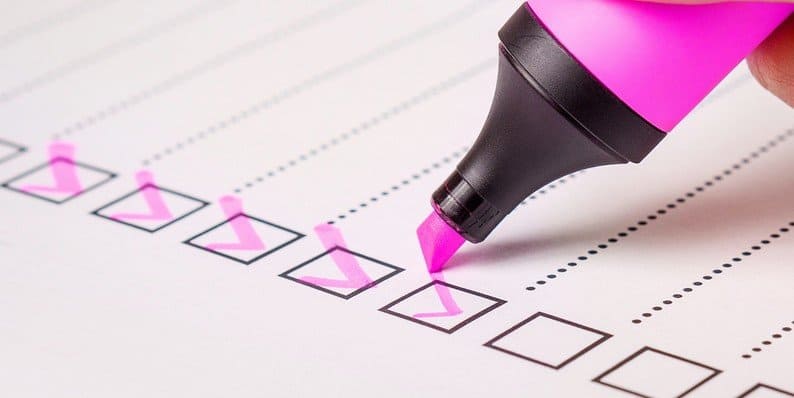 6 Essential WordPress Maintenance and Optimization Tasks – Launched your WordPress site successfully? Completed the development, designing, and hosting of the site. So, now it's the time to sit back and watch the traffic pouring in?
WordPress 4.7.5 Patches Six Security Issues, Immediate Update Recommended – The security release is for all previous versions and WordPress is recommending an immediate update. Sites running versions older than 3.7 will require a manual update.
What Is The WordPress REST API? REST API For Dummies – What is the WordPress REST API? And how does it apply to you, a regular WordPress user? If you've ever wondered what it is and what functionality it can add to WordPress and/or your site, then keep on reading.
Everything You Need To Know About WordPress 4.8 Features! – This year in 2017, the newest version WordPress 4.8 is expected to be released on June 8, 2017. Matt Mullenweg, the co-founder of WordPress himself is leading this major release.
17 Best Text Editors for WordPress Development in 2017 – When it comes to WordPress development, it's essential to use tools that make your life easier, but not all tools are created equal, especially when it comes to text editors.
Get Free Unlimited WordPress Test Installs from the Strangely Named Poopy.life – Setting up free WordPress test installs has never been easier than with Poopy.life. Let's learn all about this new service and how it works.
Does Adding rel="noopener noreferrer" to a Link affect SEO? – You may have recently noticed that WordPress has started adding rel="noopener noreferrer" to links by default. You may want to know why this is happening, and if it has any impact on SEO.
WordPress Tutorials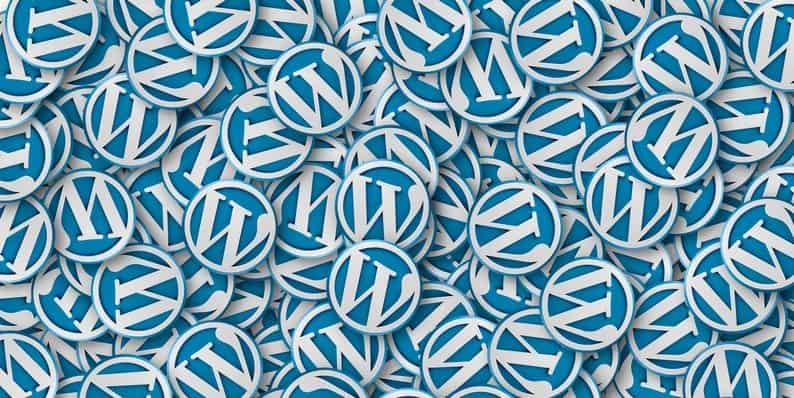 Managing Multiple WordPress Websites: A Comprehensive Guide – Do you know now people owning more than one WordPress website is just as popular as people having more than one house? Is it all about the business?
How To Troubleshoot WordPress Errors And Glitches – If you've suddenly come across a problem with a WordPress site and want to try and sort it out on your own, use this simple step-by-step guide to troubleshoot and resolve it as quickly as possible.
How to Fix "Error Establishing a Database Connection" for WordPress – Did you just try to access your WordPress site only to be met by the dreaded Error Establishing A Database Connection message? You're certainly not alone! Anyone who's worked with WordPress long enough has probably run into this issue at one point or another.
How To Run A WordPress Security Audit – Running a WordPress security audit of your website helps you prepare for and prevent successful attacks on your site.
How to Add a Custom Author Profile Page to Your WordPress – Do you want to add a custom author profile page to your WordPress site? In this article, we will show you how to create a custom author profile page in WordPress.
How To Embed Any Data From Excel Within WordPress Pages – Whether you use Microsoft Excel to create small tables, large sets of data, charts or live data functions, nearly 1 billion users would agree it is the best spreadsheet software out there.
WordPress Themes & Plugins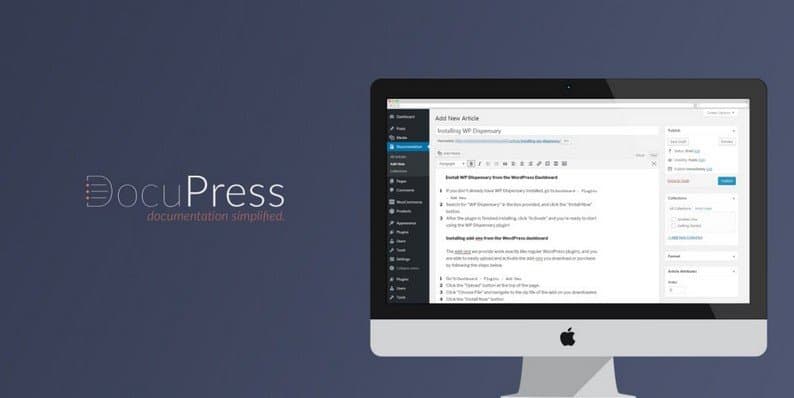 DocuPress: Documentation Simplified – DocuPress is a documentation plugin for WordPress that lets you, you guessed it, add documentation directly from your website's WordPress dashboard.
30 Top-rated Responsive WordPress Themes with WooCommerce Integration for Spring 2017 – All of these responsive WooCommerce themes are rich-documented and feature free round-the-clock technical support. The themes provider also offers you to use a library of free educational WooCommerce tutorials and free eBooks.
17 Best Crowdfunding WordPress Themes 2017 – Crowdfunding is an easy and efficient way of collecting fund for any startup. This method has gained popularity in recent time, because of its process ease.
25 Best WordPress Themes for Authors/Self Publishers Selling Books/eBooks (2017) – If you have a story waiting to be told, you no longer have to rely on a publisher to print and promote a book on your behalf.Here's our pick of the best WordPress themes for selling books (or really any similar book-like product) online.
15 Best Affiliate Marketing WordPress Themes 2017 – The internet has revolutionized the marketing tactics used by businesses to grow their businesses and affiliate marketing is one of them. Here is the collection of best WordPress themes for affiliate marketer who want to boost their affiliate sales.
WordPress Product Reviews
Smart Footer System 2 Review: Build Footers With Visual Composer + More – Ever wished you could build a custom footer with Visual Composer or another page builder? Not too long ago, I reviewed a plugin called Smart Footer System that helps you do just that…plus a bunch more!
InfiniteWP vs ManageWP: Which is the Better WordPress Management Tool? – In today's post, you will discover the best WordPress management tool for your unique needs. We pit InfiniteWP against ManageWP, two of the best WordPress management tools in the market.
Image Organization and Gallery Creation Made Easy Using Gallery Factory – Gallery Factory is a premium WordPress plugin designed to help you manage your image collection in WordPress separately from the default WordPress Media Library.
ProfilePress Review – Best WordPress Profile Plugin? – The ProfilePress plugin makes it a lot easier to create login, registration, password reset forms, profile editing, and profile display pages.
Brando Theme Review – Multipurpose One page WordPress Theme – Brando is intended for one-pager websites and can be used on almost all kinds of businesses specific to their requirements. Let's take a look at this beautiful theme and explore its features one by one from installation to setup.
WordPress Podcasts
WordPress Plugins A-Z #307 Creating Catalogs, Live Group Chat – It is Episode 307 and we've got plugins for Creating Catalogs, Live Group Chat, Grabbing Youtube Subtitles, Google Customer Reviews, and Custom User Profiles.
WPWeekly Episode 273 – Mental Health Awareness With Bridget Willard and Ed Finkler – The month of May is Mental Health Awareness month. On this episode, Ed Finkler, founder of Open Sourcing Mental Illness (OSMI), and Bridget Willard, Marketing Manager for WordImpress.
EP235 – Managing WordPress with External Services – This week on WPwatercooler we'll be discussing how you can manage your WordPress website(s) using external services making easy work to update multiple websites.
WPblab EP73 – WordPress Freelancers: Optimize Your Time With Social Tools – This week on WPblab Bridget Willard and Jason Tucker will be discussing the ways in which you can manage social media using 3rd party tools to help you the WordPress freelancer spend less time doing more.
WordPress Interviews
WordPress Community Interview With Dave Navarro – After a recap of his WordCamp tour plans Dave shared his passion for working with the WordPress community to help with marketing and social media, noting the growing use of platforms such as Facebook Live and YouTube to bring stories to life.
Ending Notes
In conclusion. Happy Friday to all of you! I hope you have an awesome weekend ahead of you! Let me know about all WordPress stuff you come across so we can add them to our next roundup. Remember to check your own website with Gravityscan which is a vulnerability and malware scanner so your site is not compromised.
See ya all next week! /Peter,,
Where Should We Send

Your WordPress Deals & Discounts?
Subscribe to Our Newsletter and Get Your First Deal Delivered Instant to Your Email Inbox.
Thank you for subscribing.
Something went wrong.